From being greeted with sweet tea to the sunlit ceremony among the vineyard at Over the Vines Vineyard & Wine Barn, to the rustic barn reception, every moment of this soiree was planned to perfection. The beautiful bride rocked an open-back dress that we're completely obsessing over, a floral crown and a fishtail braid by Anui Salon & Spa that completed her boho look. See more right here, all captured by Tony Just Photography.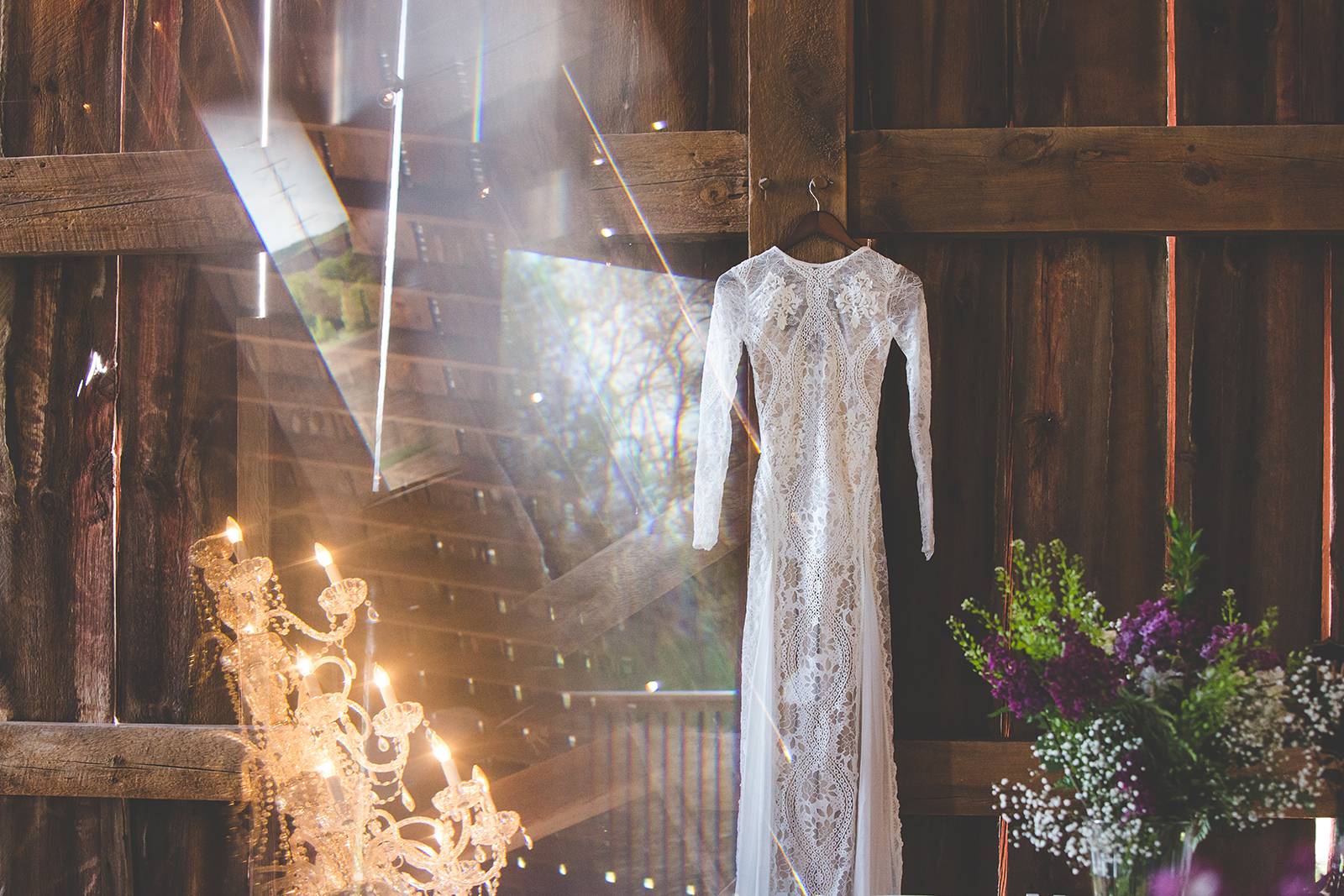 WEDDING DATE: 5/15/16
HOW DID YOU MEET? A bible study/life group through our church.
HOW DID YOU KNOW HE WAS "THE ONE?" He was focused on honoring God in his pursuit of me, and above all, wanted to please God over me. I know that's contrary to what the cultural norm is, but it means everything to followers of Jesus and was super attractive!
TELL US ABOUT YOUR PROPOSAL: He proposed at my family cabin at sunrise in the woods before anyone else got up. Many of my family members got engaged at the cabin so it seemed fitting. We celebrated with a fish fry with friends and family later that day.
TELL US ABOUT YOUR DRESS: My dress was absolutely perfect! I fell in love with it right away. It was modest, elegant, and required no zippers, snaps, or uncomfortable wires. I wanted to walk down the aisle showing the beautifully detailed front, and then wow them with the open back as I went by. I worked so hard to get back muscles that year and it paid off!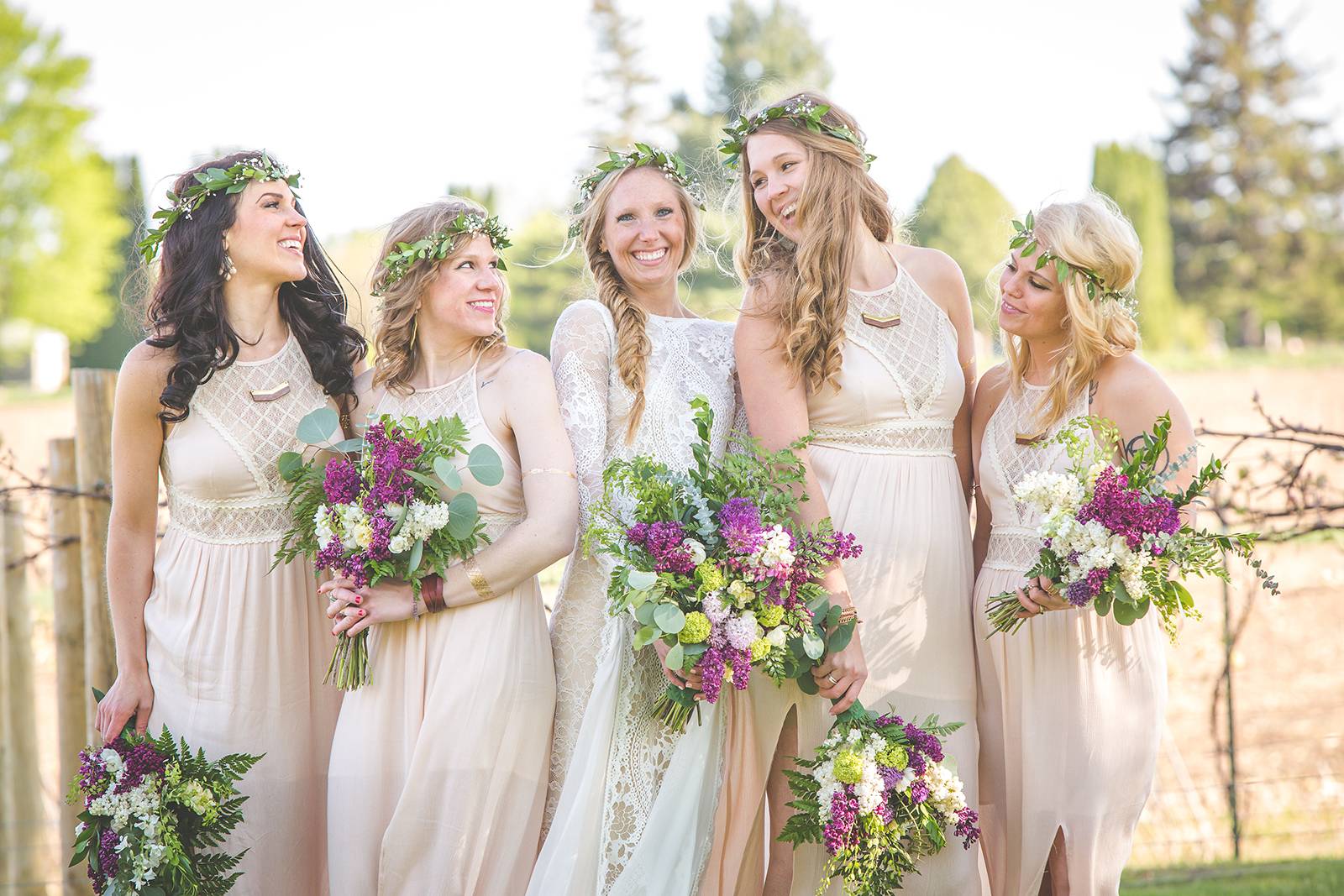 DESCRIBE YOUR WEDDING FLOWERS: Our flowers were bought the day before the wedding at the Madison Farmers Market. Lilacs were in season so we had tons of those (both white & purple) mixed with various greenery.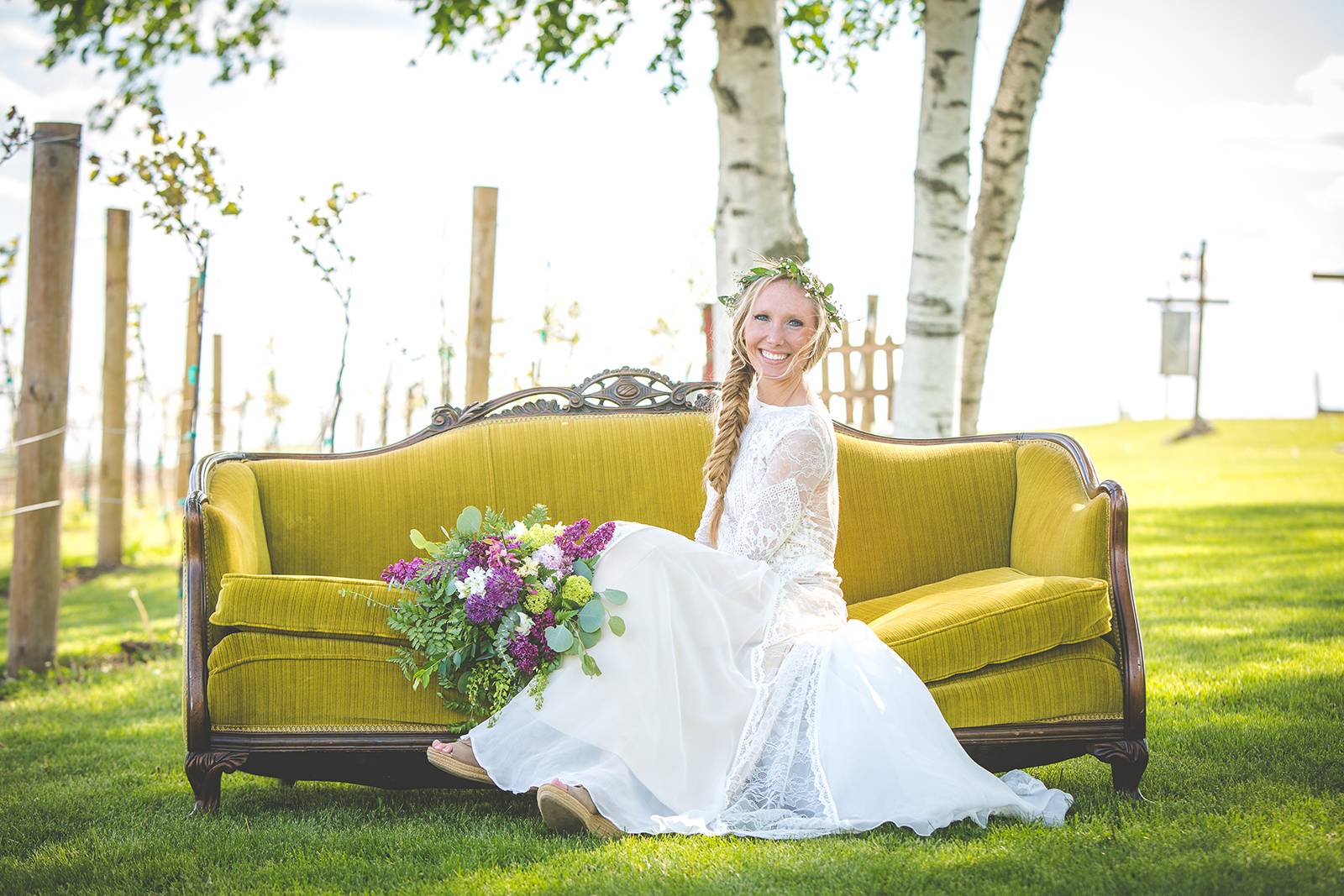 WHAT WAS YOUR WEDDING COLOR PALETTE? Shades of green, gold, and white...true Packer fan. Purple also was added last minute due to the lilacs.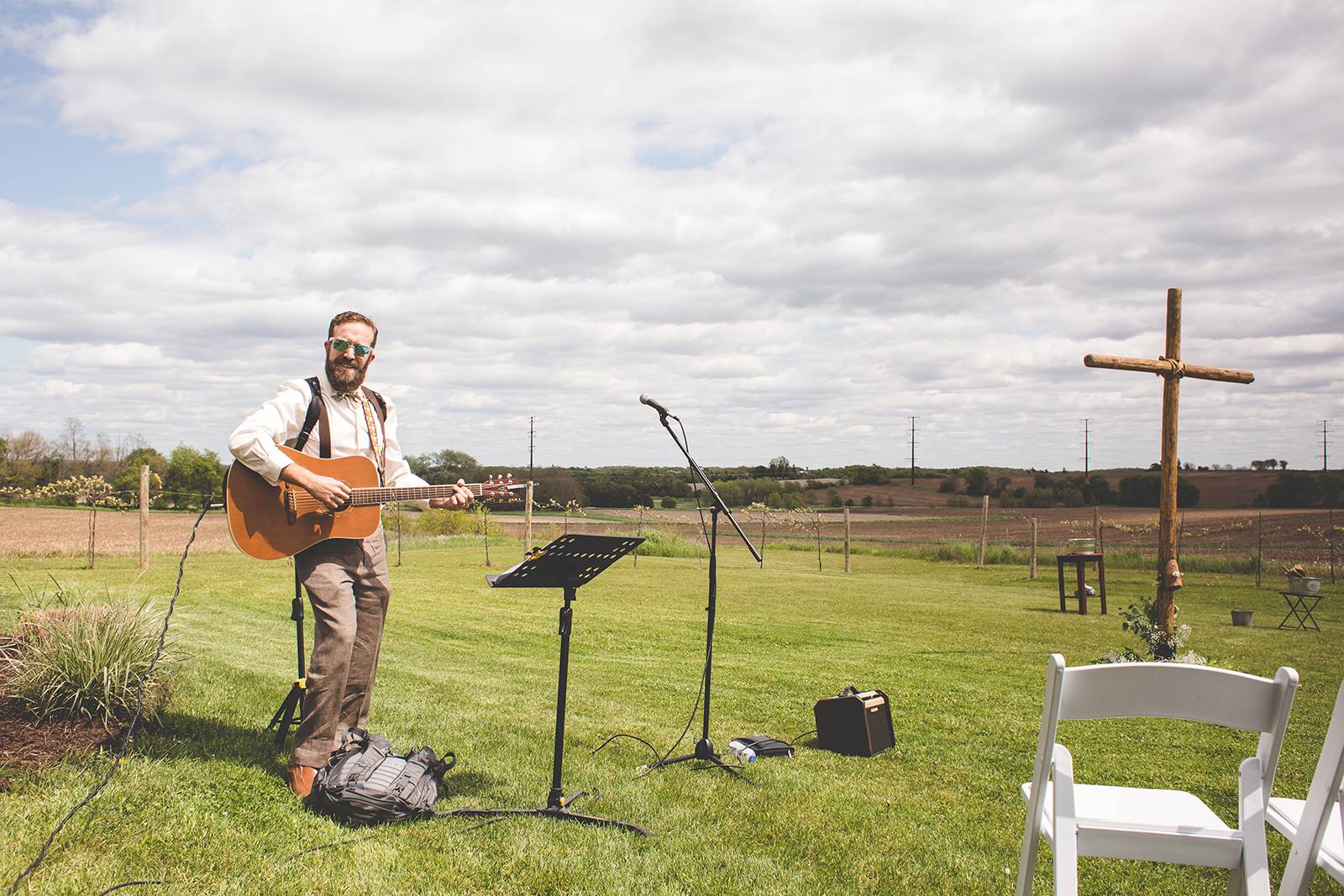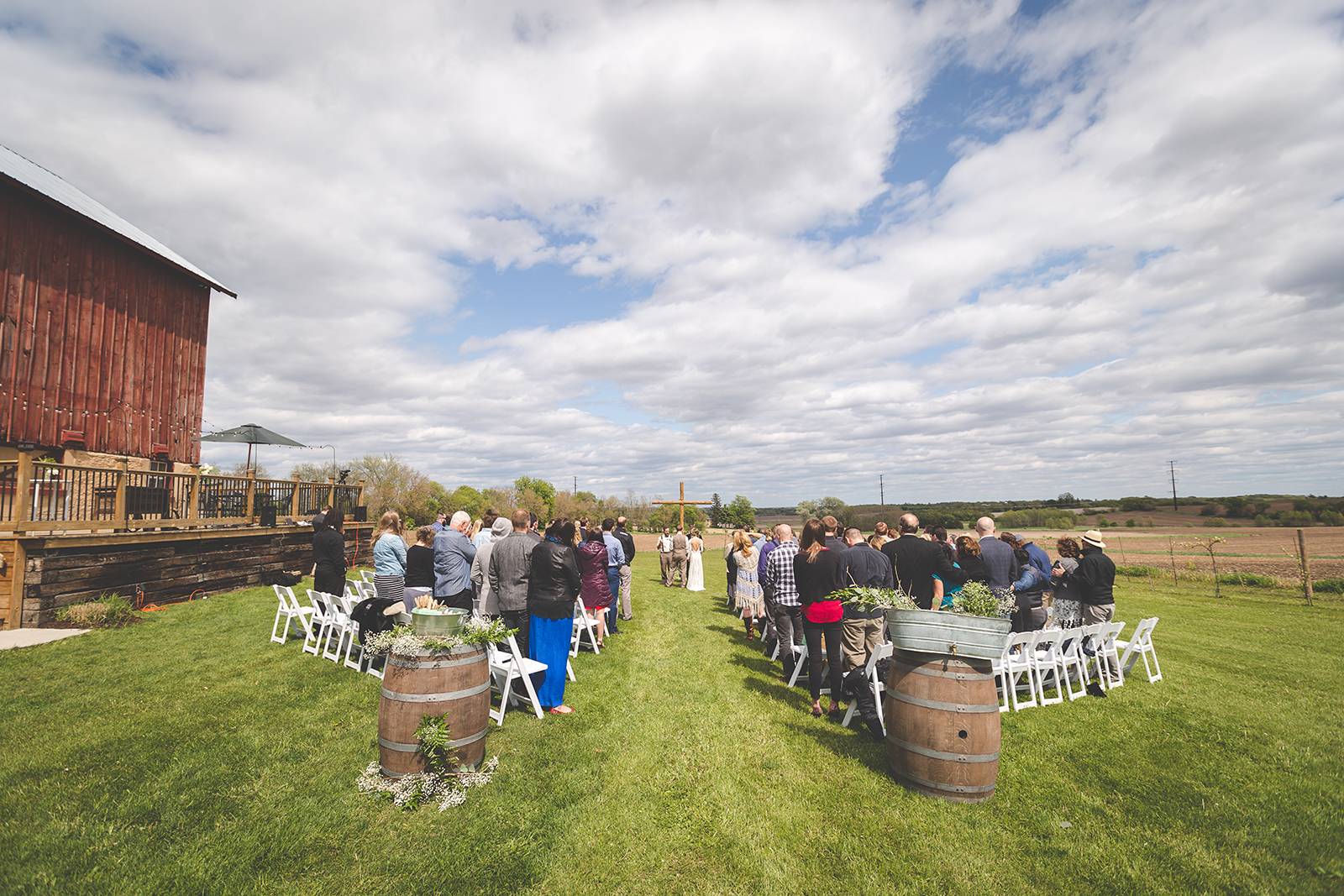 WHAT WAS YOUR FAVORITE MOMENT FROM YOUR WEDDING? My favorite moment...gosh, there are so many. I would have to say walking down the aisle, with my close friends gone before me, and husband waiting for me with tears in his eyes.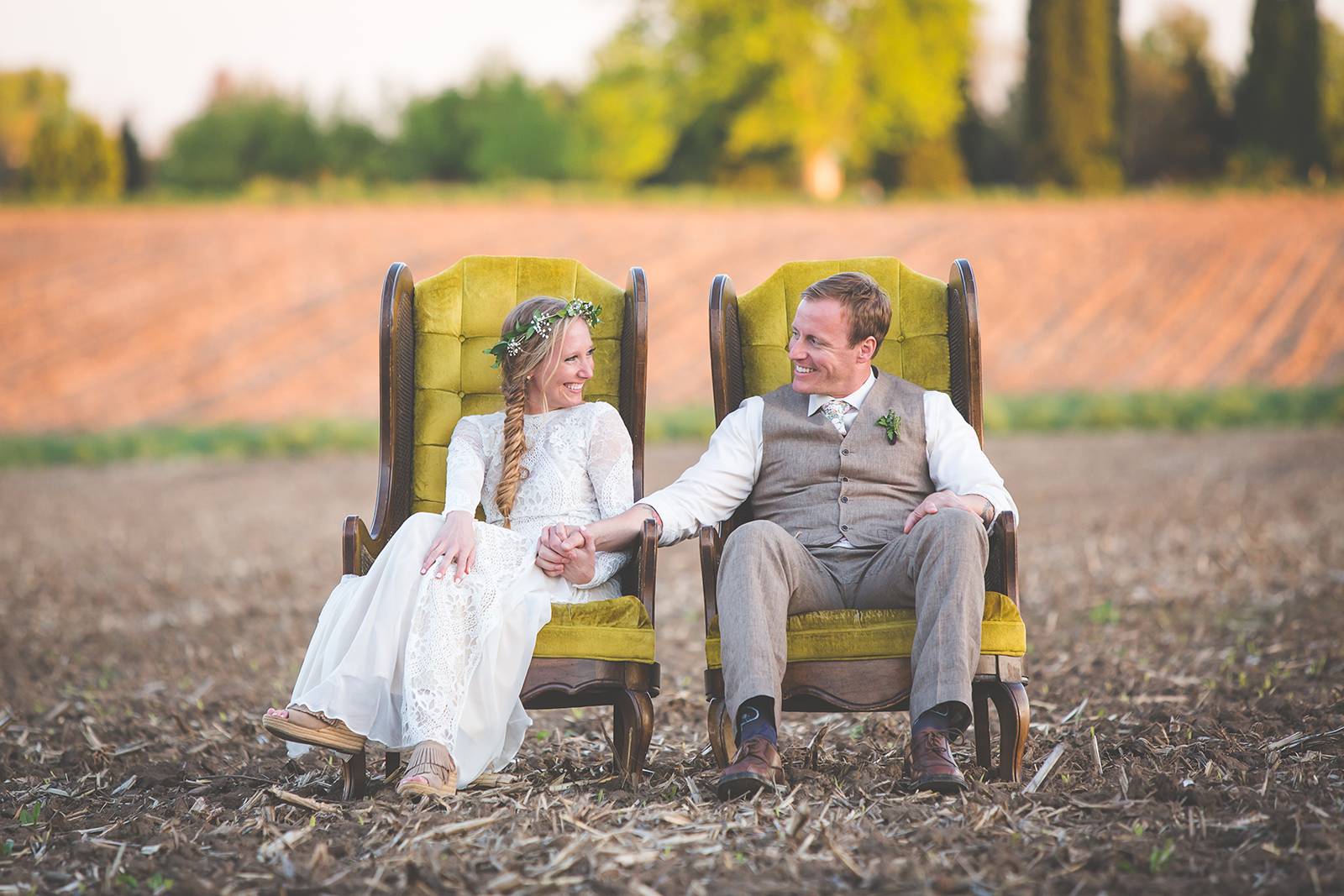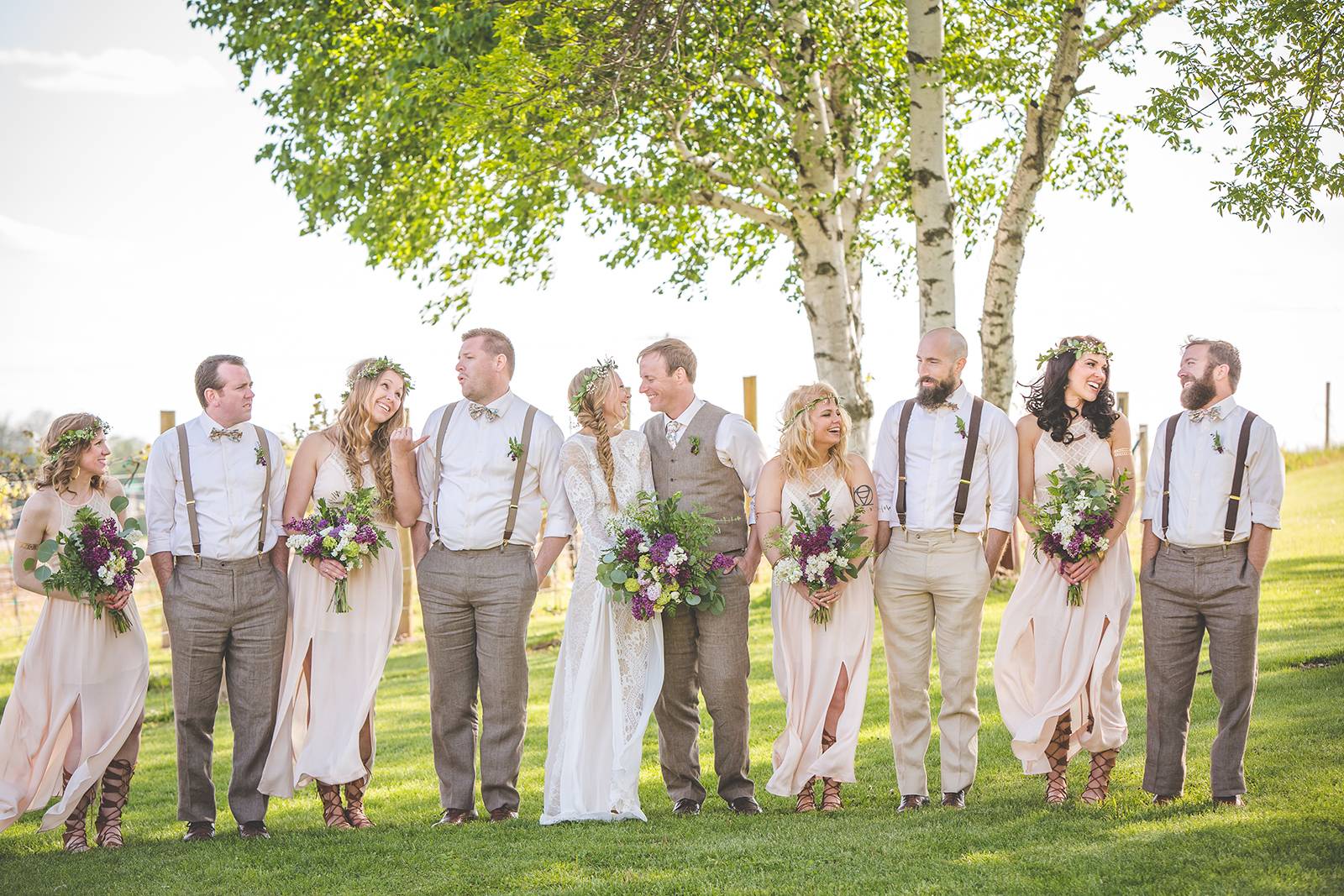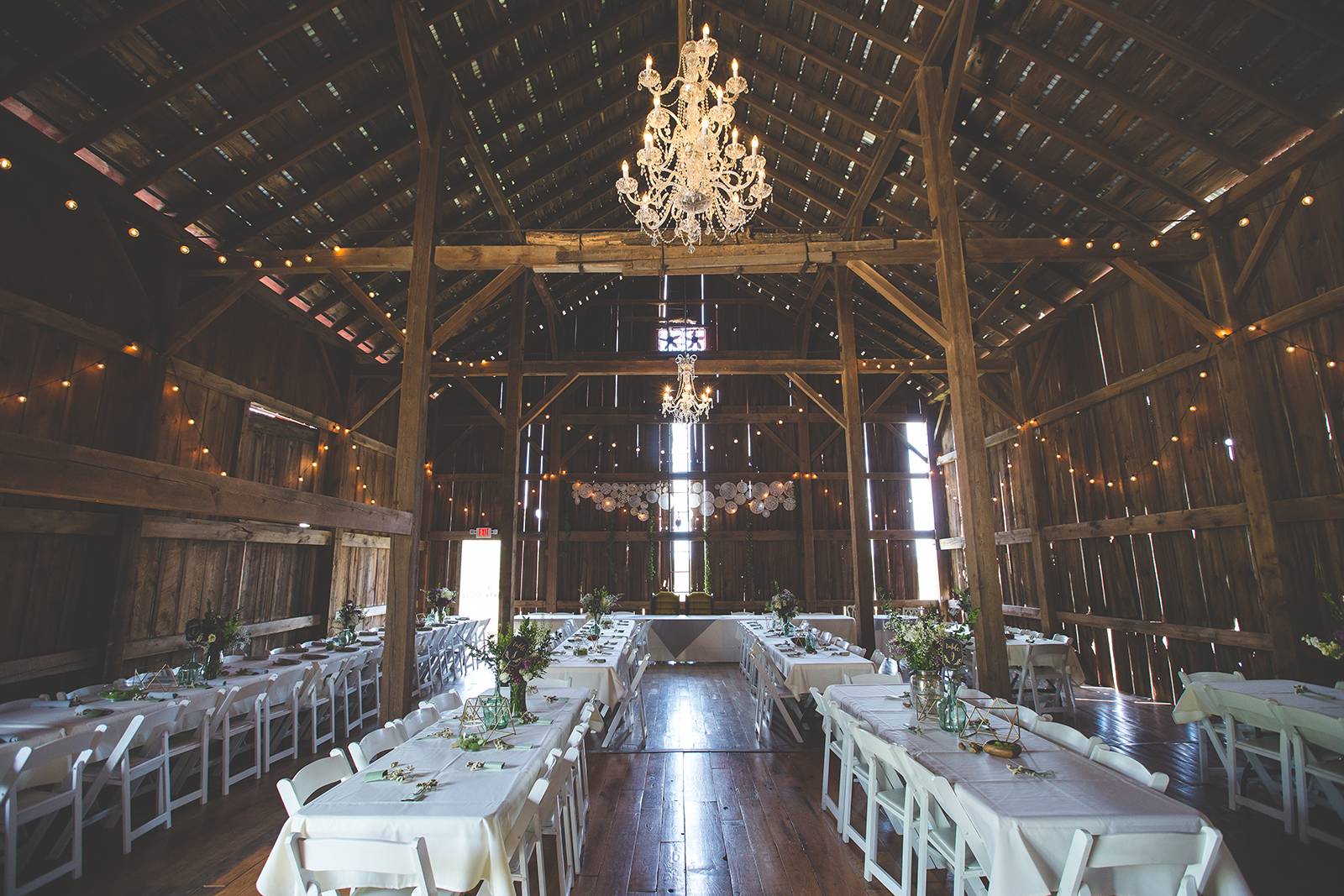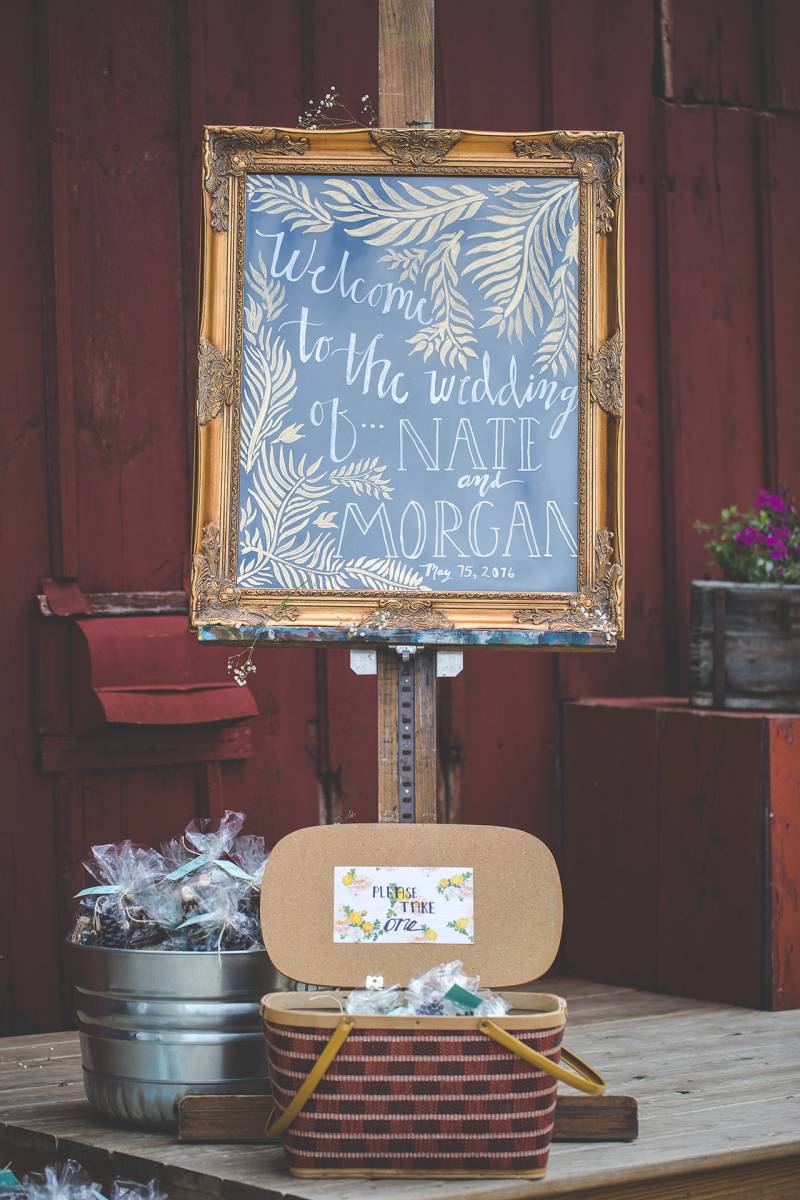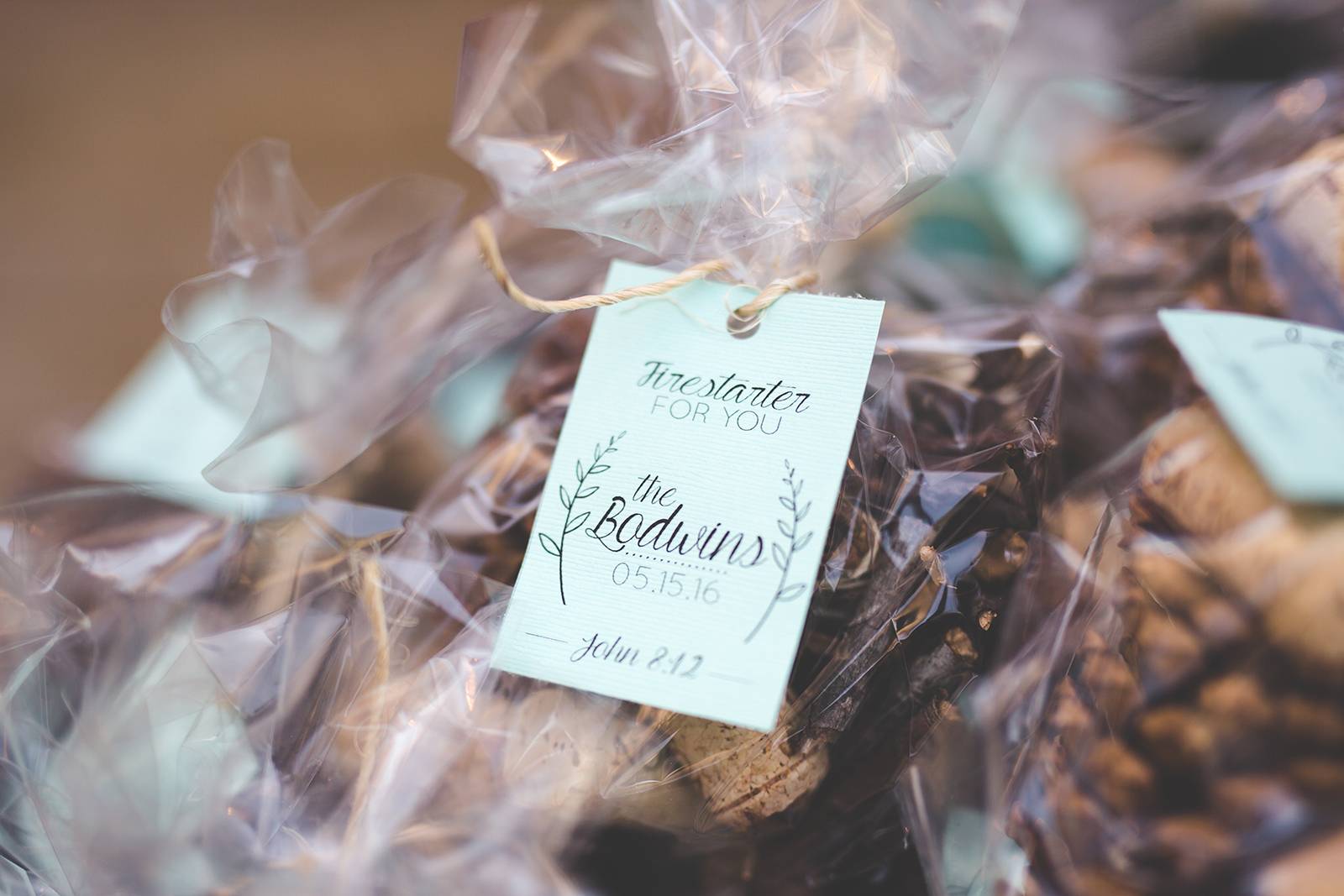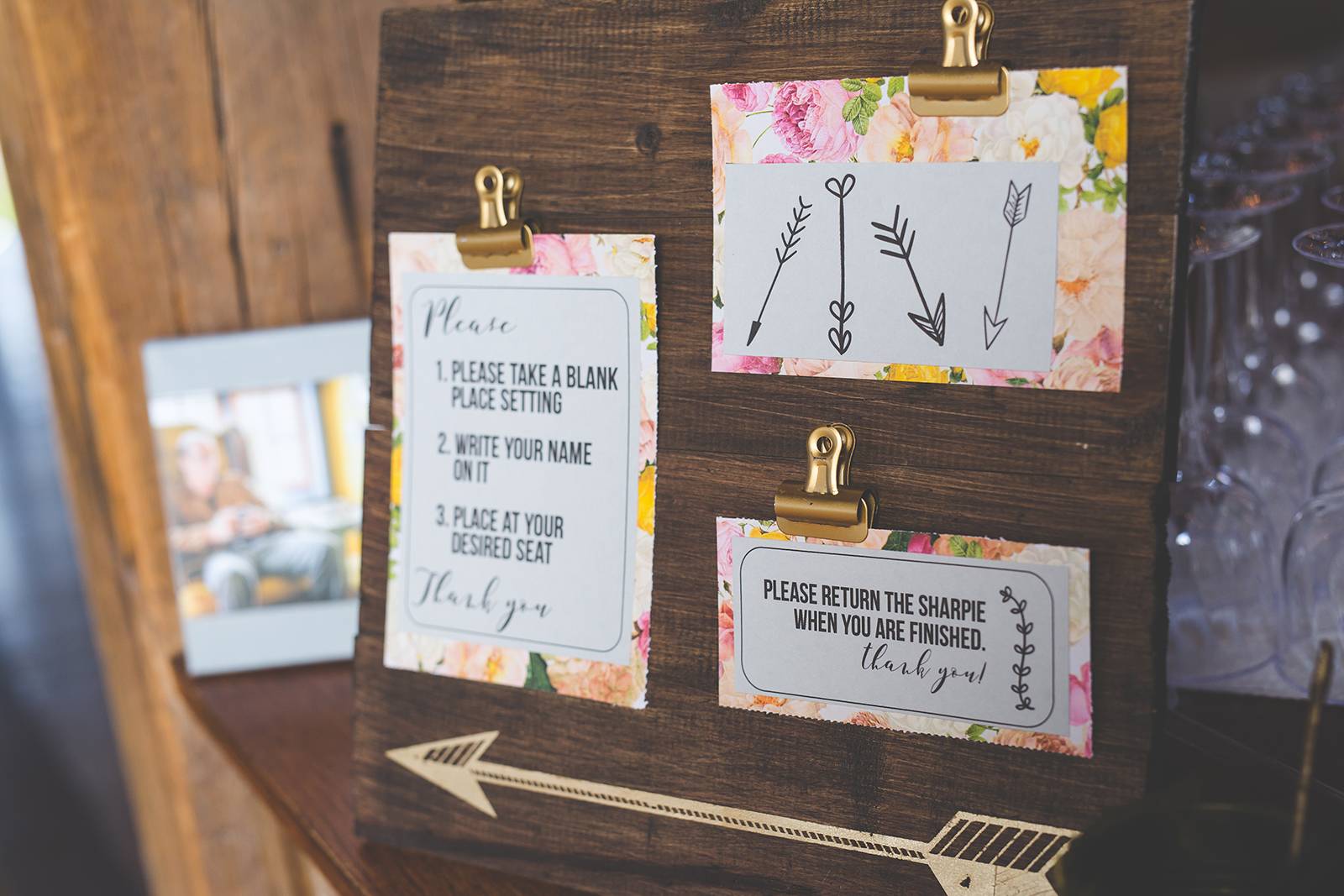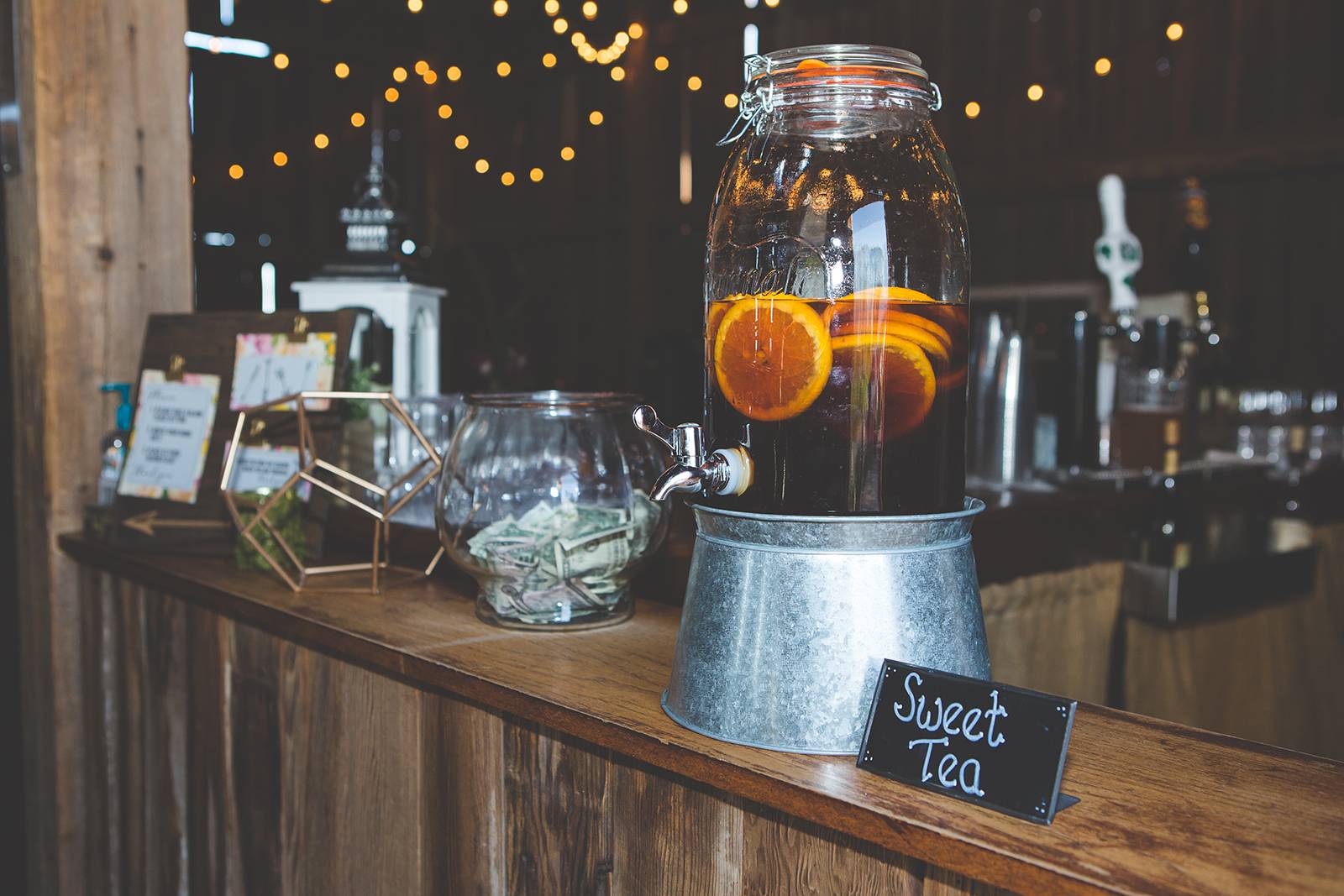 DID YOU USE ANY SPECIALTY CHAIRS, TABLES, DINNERWARE OR LINENS? We used these green chairs from Tuvalu, a coffee shop in Verona - one of our frequent stops while dating.
WERE THERE ANY PERSONAL TOUCHES OR DIY ELEMENTS? Many. We used vintage furniture that I had picked up over the years on top of DIY projects. I love to be creative and make things, so between my bridal party and myself, we made gold terrariums, the Dollie backdrop for the head table, table placeholders, pinecone fire starter favors, and self-arranged farmers market flowers & floral crowns.