An enchanting, colorful wedding set in an 1800's era barn, nestled in the rolling hills of rural Wisconsin, has captured our hearts today. Comprised of vibrant hues, a gorgeous Allure wedding gown, stylish grooms' attire, and loads of love this unique wedding is full of inspiration. Enjoy Audrey and Michael wedding story below.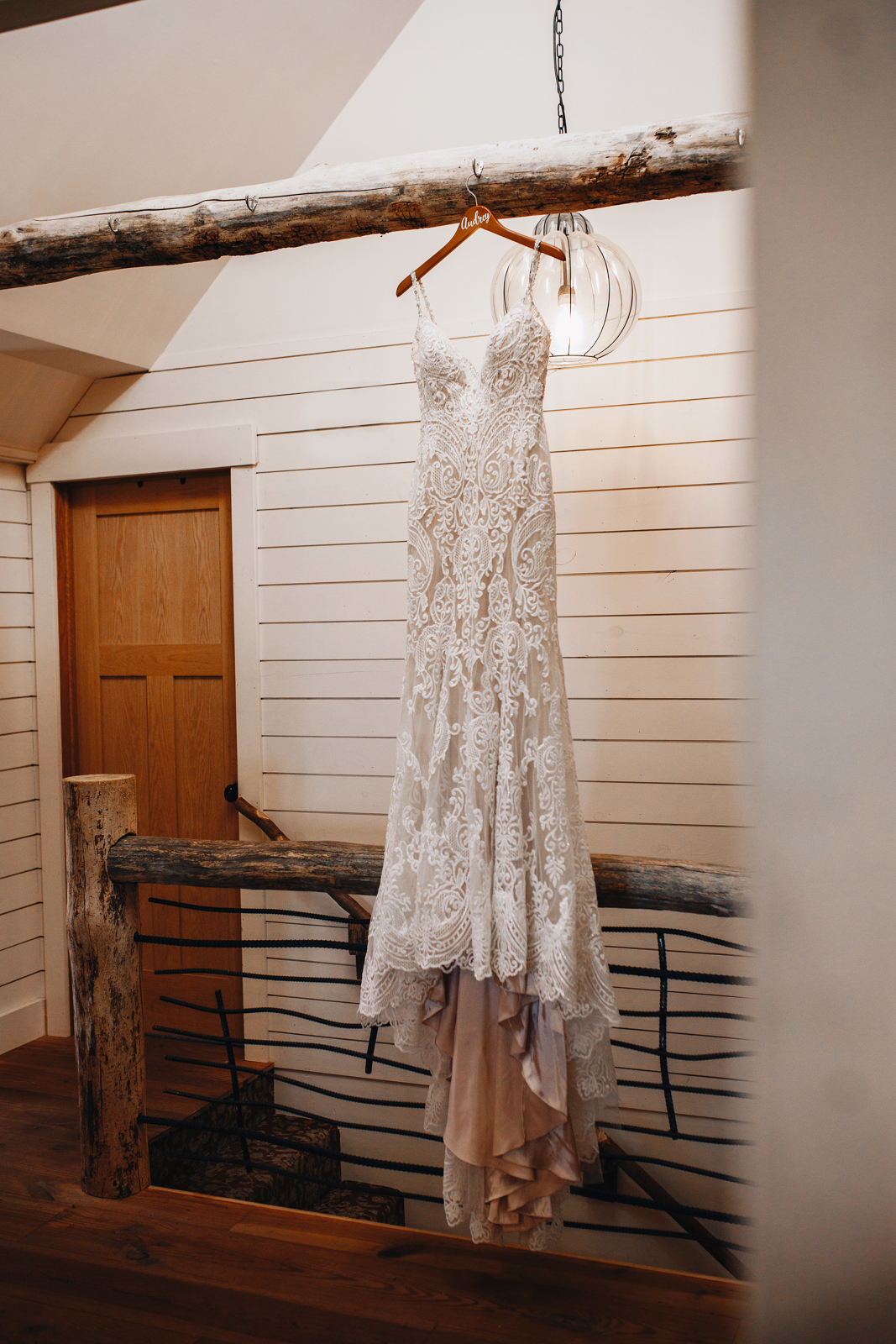 WEDDING DATE: 09/08/18

HOW DID YOU MEET? I worked as a cashier while I was in college at a grocery store near where Michael lived. We had both noticed each other before. Anytime he came into the store, I always noticed how handsome and well dressed he was. One night he came in late, and I was the only cashier working. When he came to check out all he was getting was a soda. He started chatting with me about how he had jam night with his buddies, and he needed a drink. After a bit, he started asking me for my number, and as soon as the words came out his mouth, I was already writing down my number.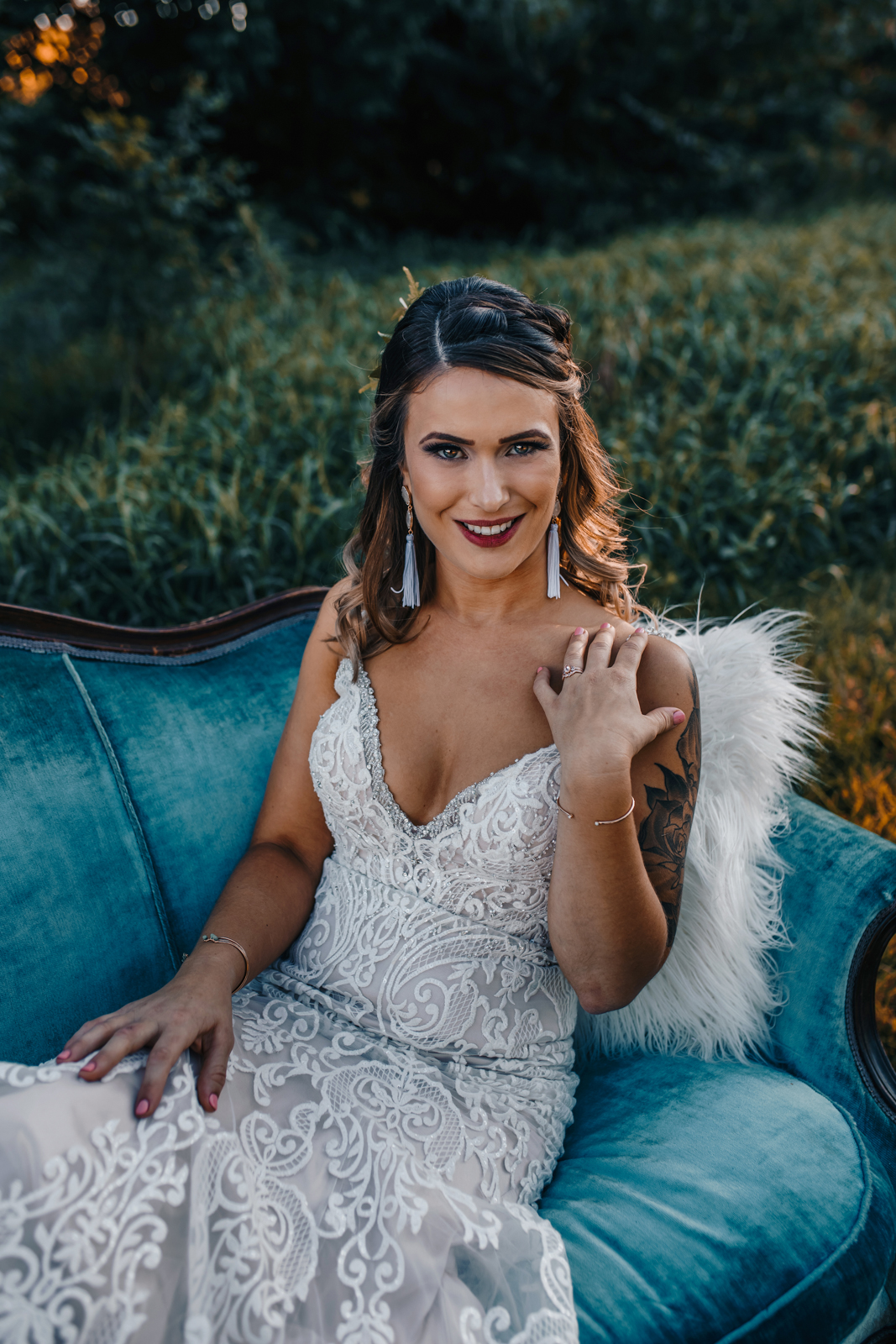 HOW DID YOU KNOW YOU'D FOUND "THE ONE"? Michael has always made me and my family feel like a priority. One night my brother threw out his back and needed help. I knew I couldn't do it alone. Michael got a sitter for his kids and came to help me in a matter of moments. I run half marathons and compete in free water swimming competitions and even though he is not a morning person, he has never missed one of my races. Michael is always at the finish line cheering and smiling. That's how I knew I wanted to be with him forever. The way he made time for me and showed me that he supported me meant the world to me.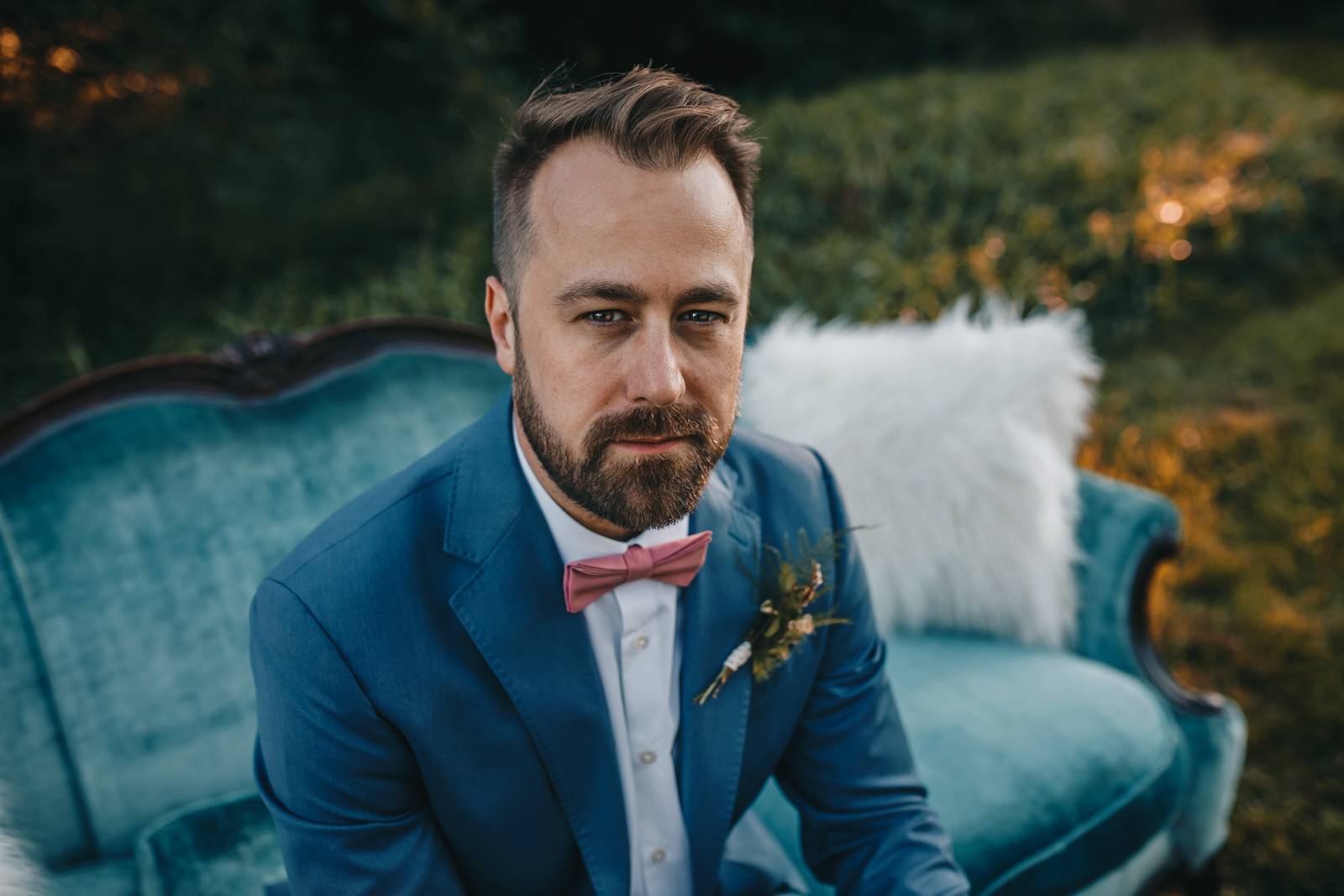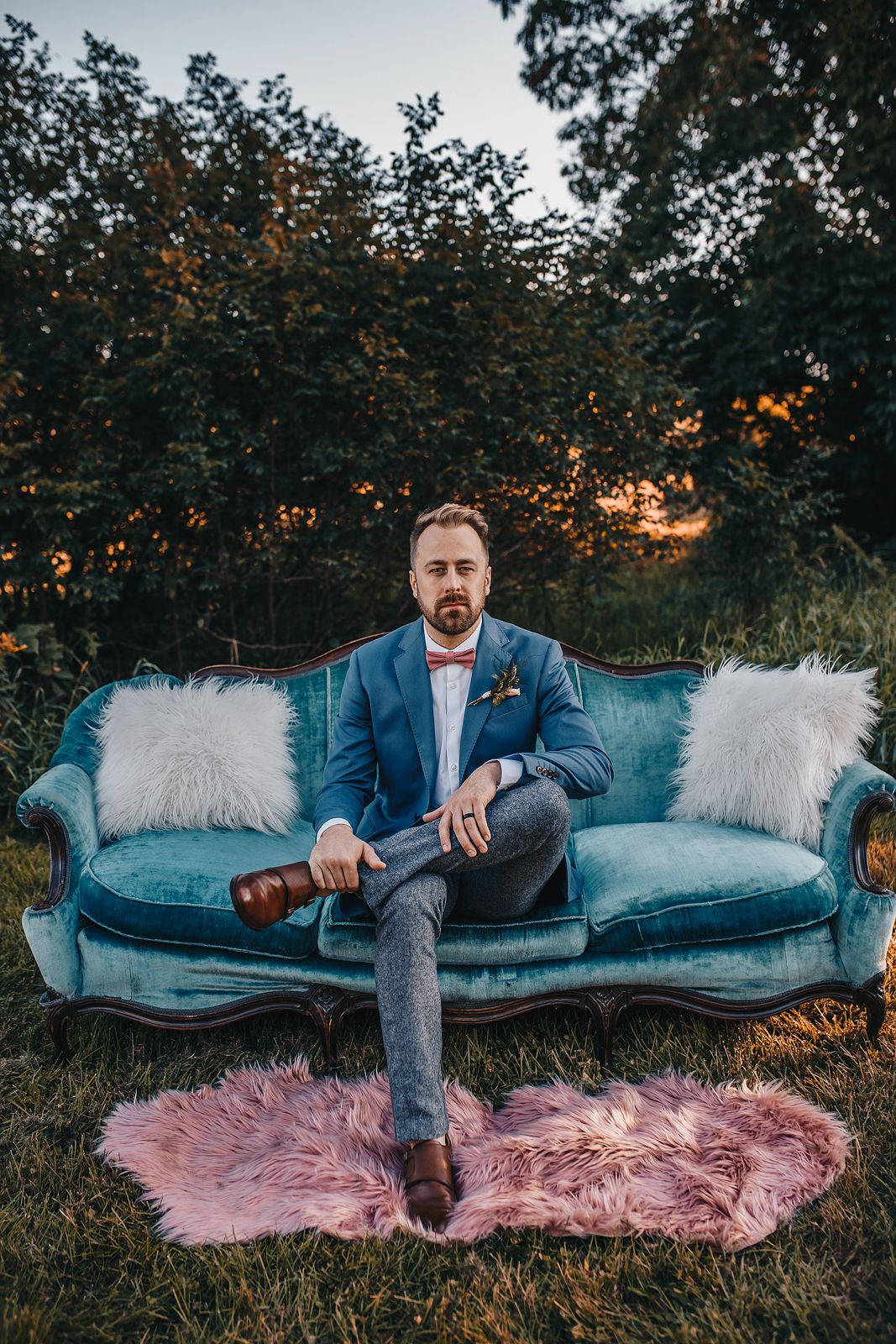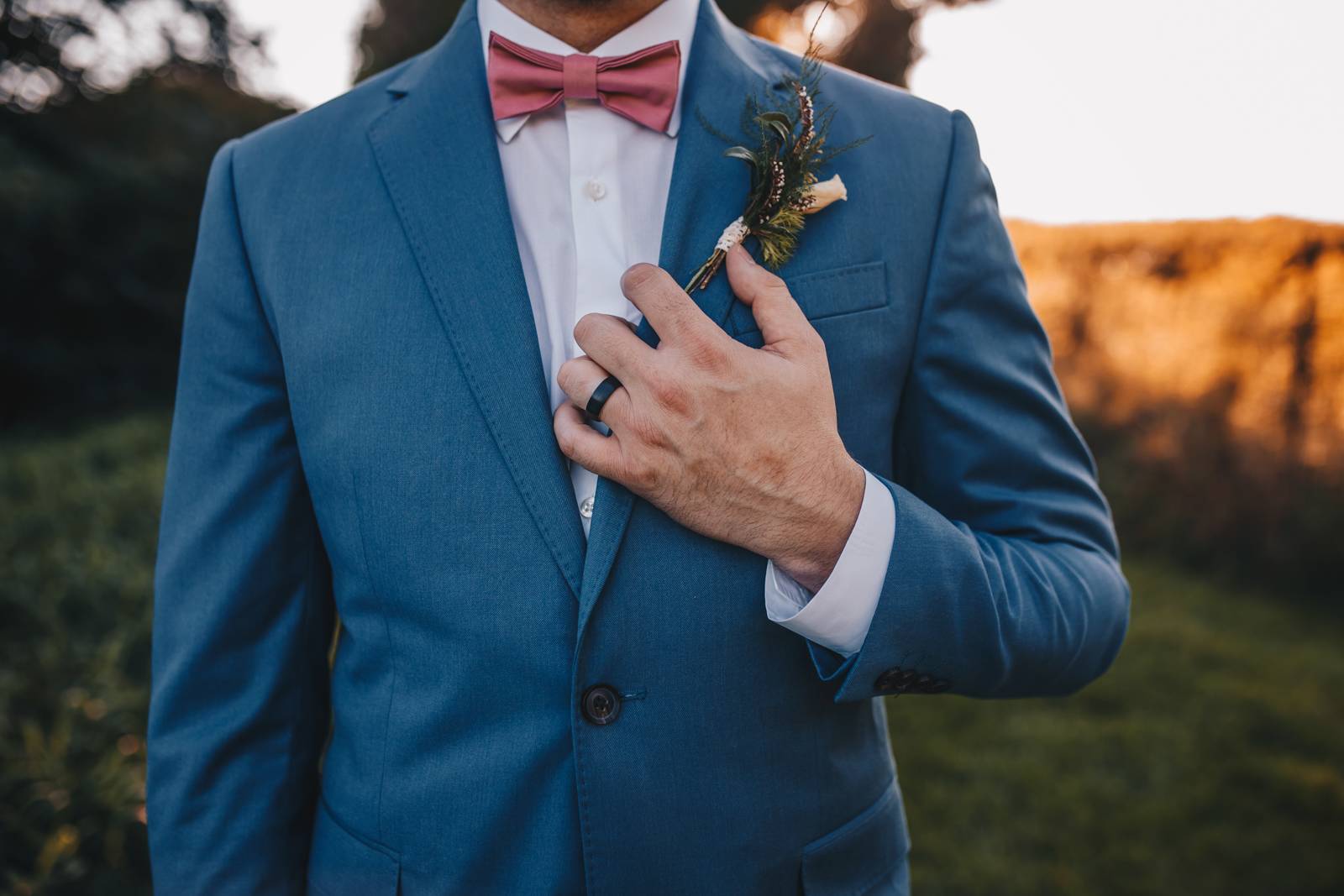 TELL US ABOUT YOUR PROPOSAL: We both were ready to get married, had talked about it, and even looked at rings together. For Christmas that year, my parents had given us a weekend at a hotel in Bayfield, WI. We made plans to use it over the summer and have a mini-vacation. Michael told me he had rented a private boat tour for us around Lake Superior. I knew something was up because he wouldn't have paid for something like that without making a stink about it and he was very relaxed about getting the boat. When we went out for the private boat tour, the guide's wife had picked wild strawberries and provided a local bottle of wine for us. We went around Lake Superior and made a stop at Stocken Island. The guide told us this island sand was referred to as "singing sand" because it squeaked when you walked on it. As we were walking along the beach, we stopped to take some pictures. Then Michael asked me to marry him.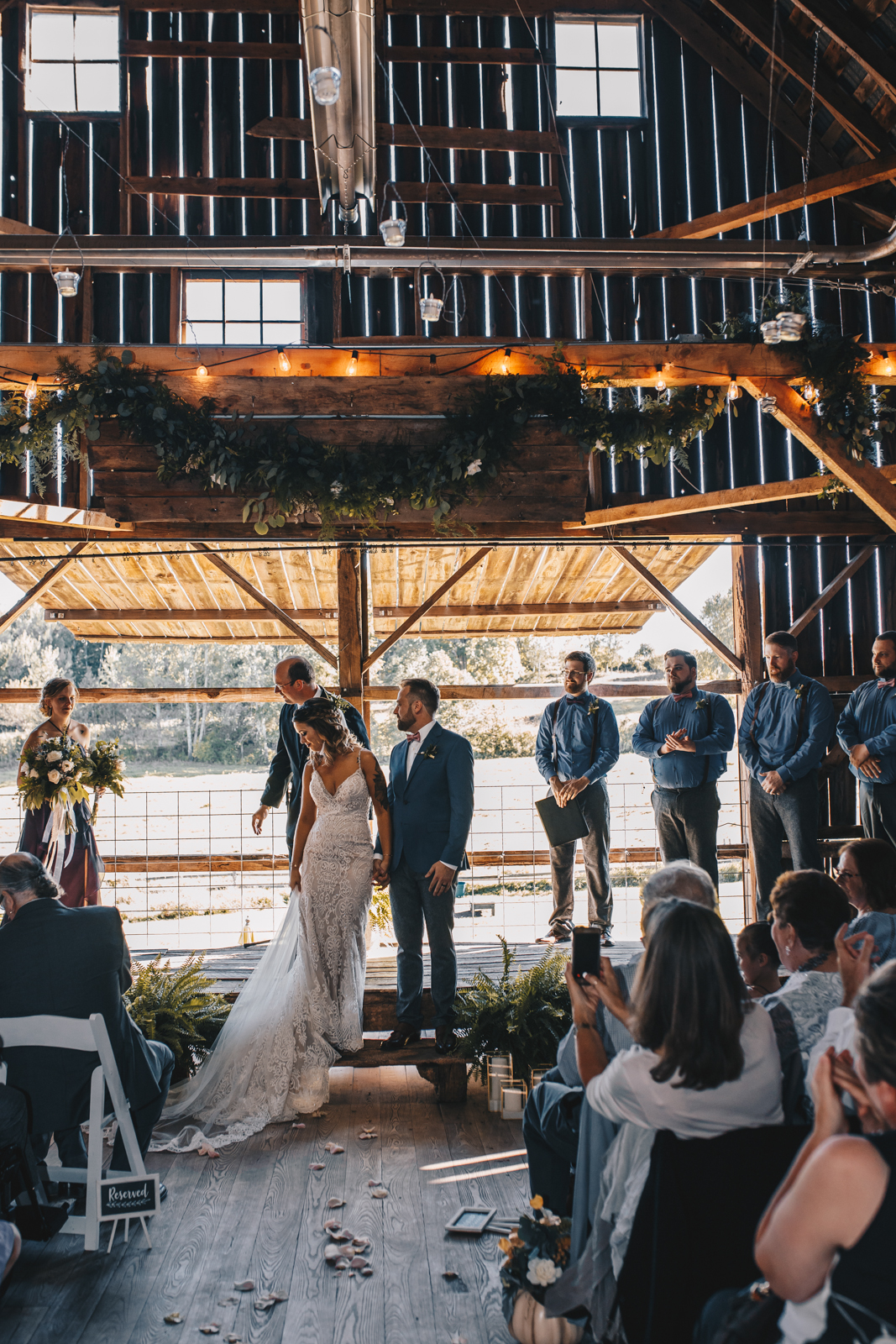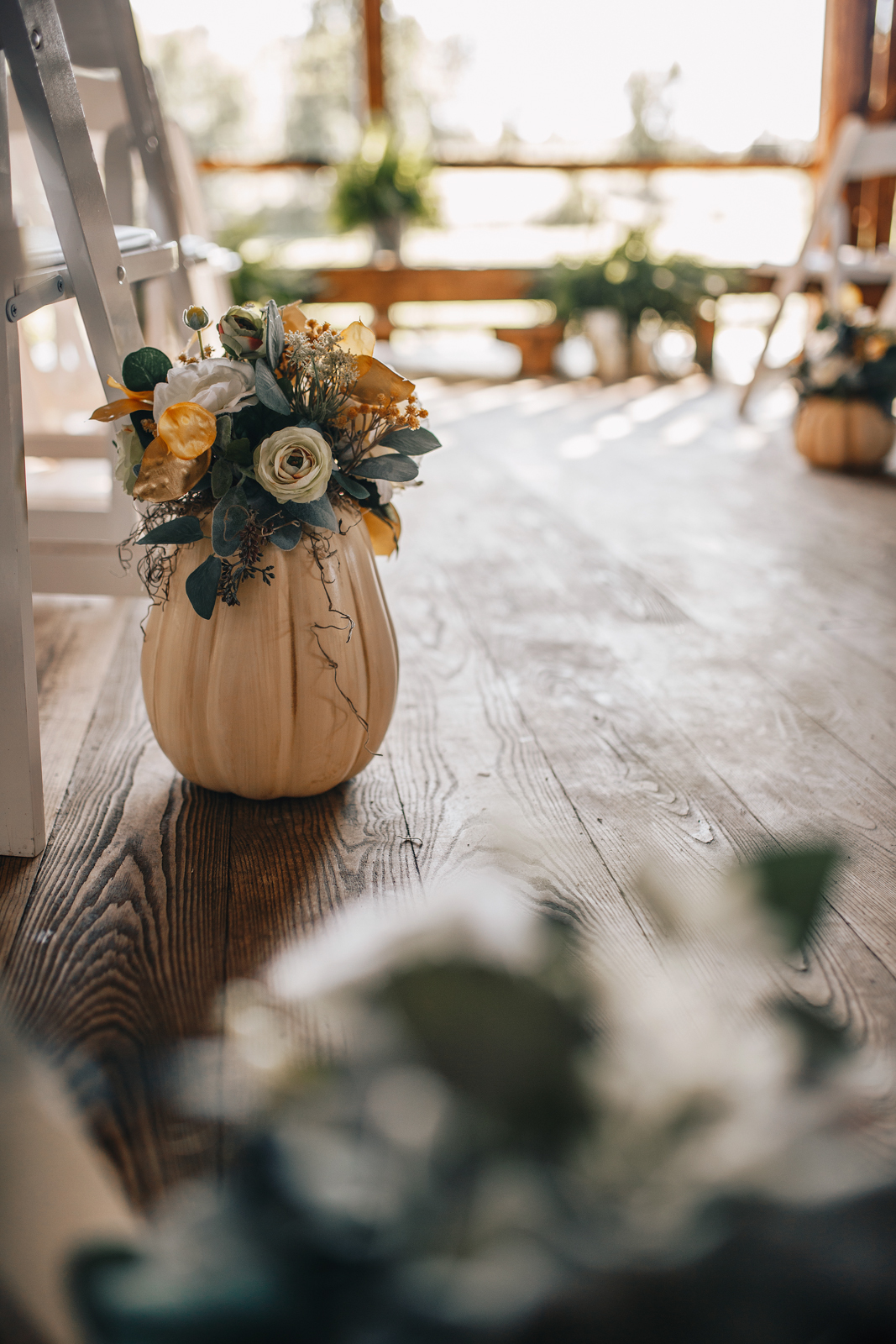 TELL US ABOUT FINDING YOUR DRESS: The first time I went dress shopping, I went with a bunch of friends and let them pick a bunch of dresses for me to try on so we could get an idea of styles I liked. Then I made an appointment at a bridal salon I had gone to with my mom, years before I was even engaged where we tried dresses on for fun one day. We went to that appointment and picked out a few dresses. My consultant recommended a dress designed by Allure for me. When I walked out to reveal the dress to my mom, she started crying. That's how I knew it was my dress.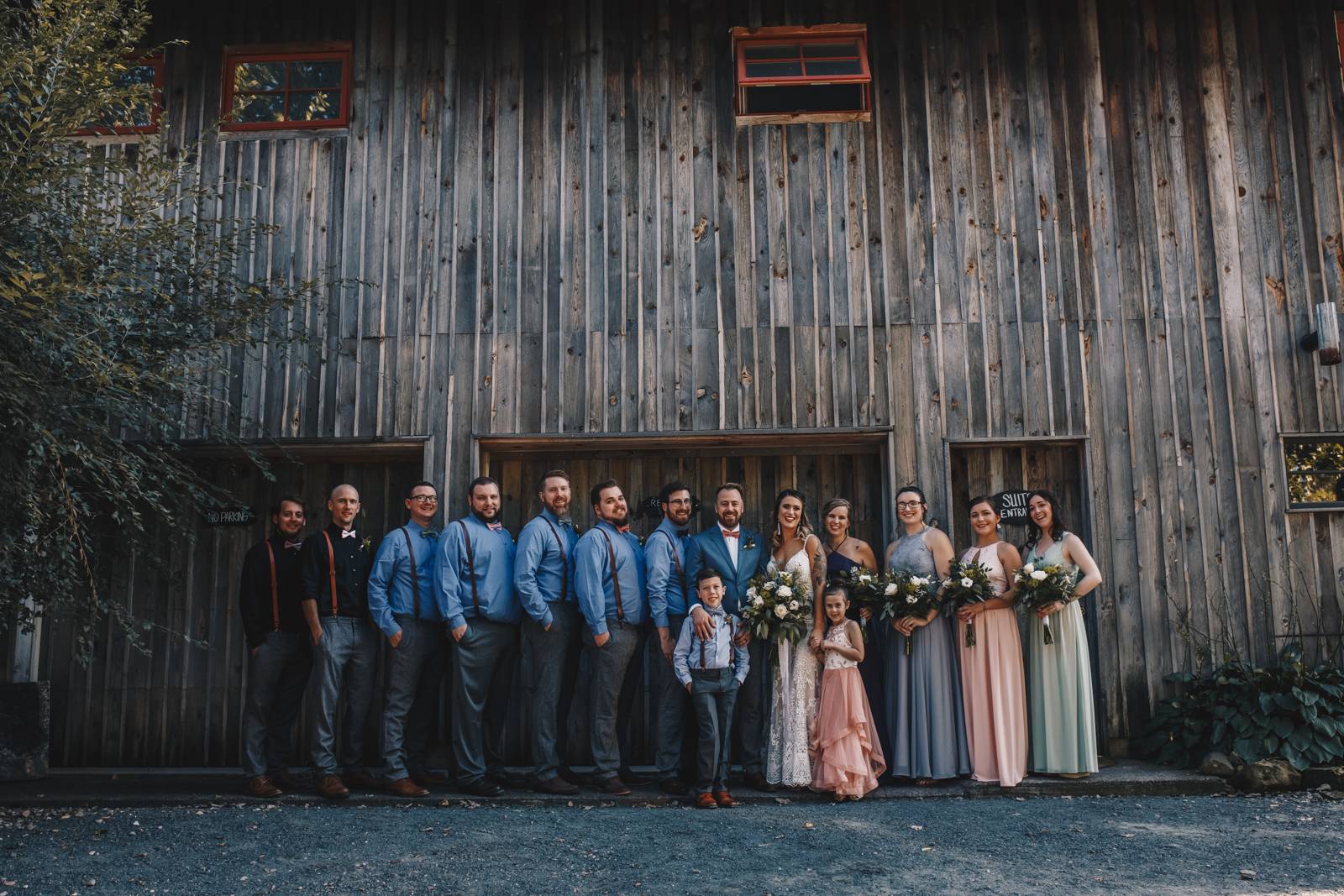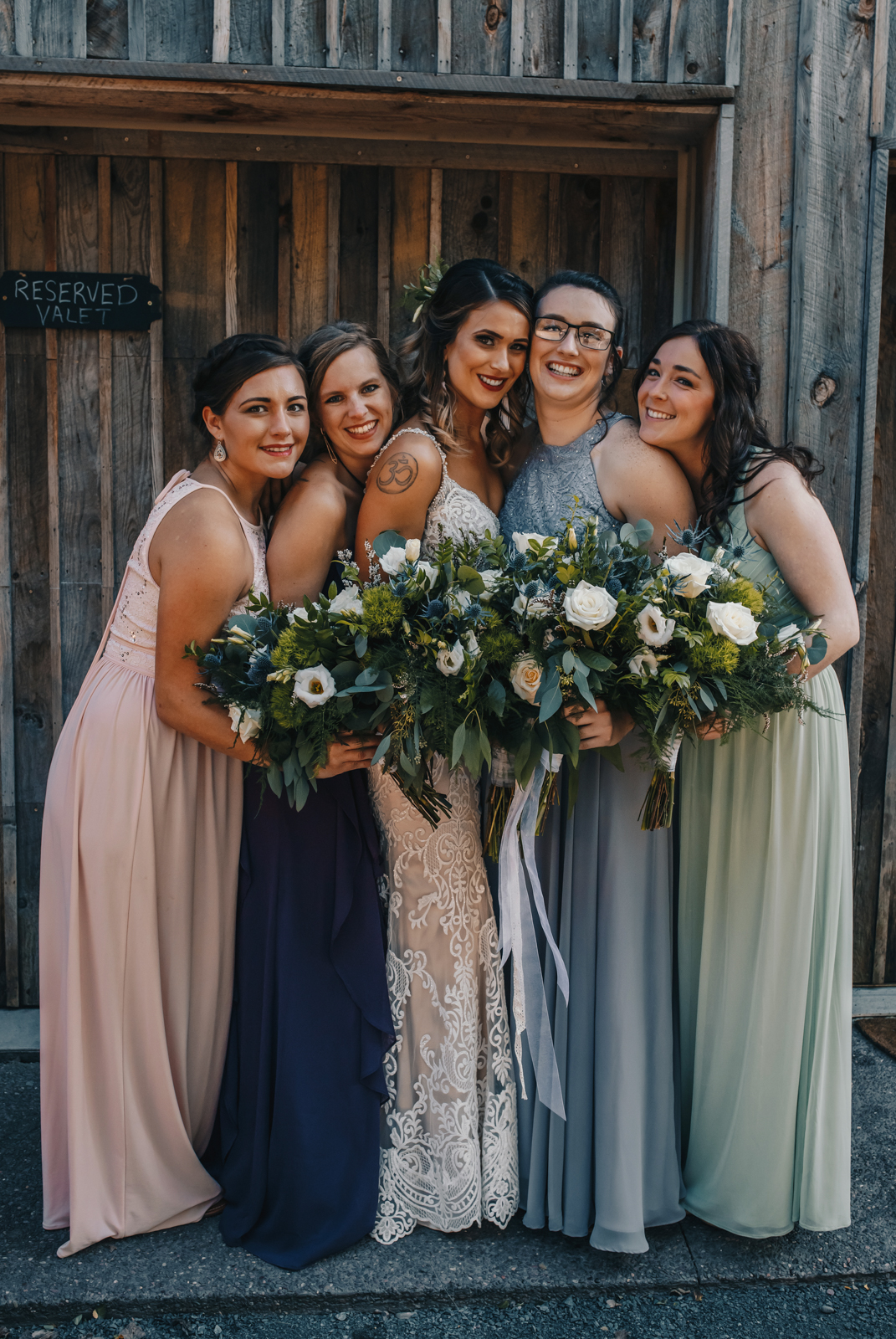 WERE THERE ANY PERSONAL TOUCHES OR DIY ELEMENTS? I invested in a Cricut machine and made most of the signs and mirrors myself.
WHAT WAS YOUR WEDDING COLOR PALETTE? I started with a color palette and ended up just going with what looked good. My flowers were mostly white and greenery. The bridesmaid's dresses were all different colors, and the groomsmen had matching bow ties.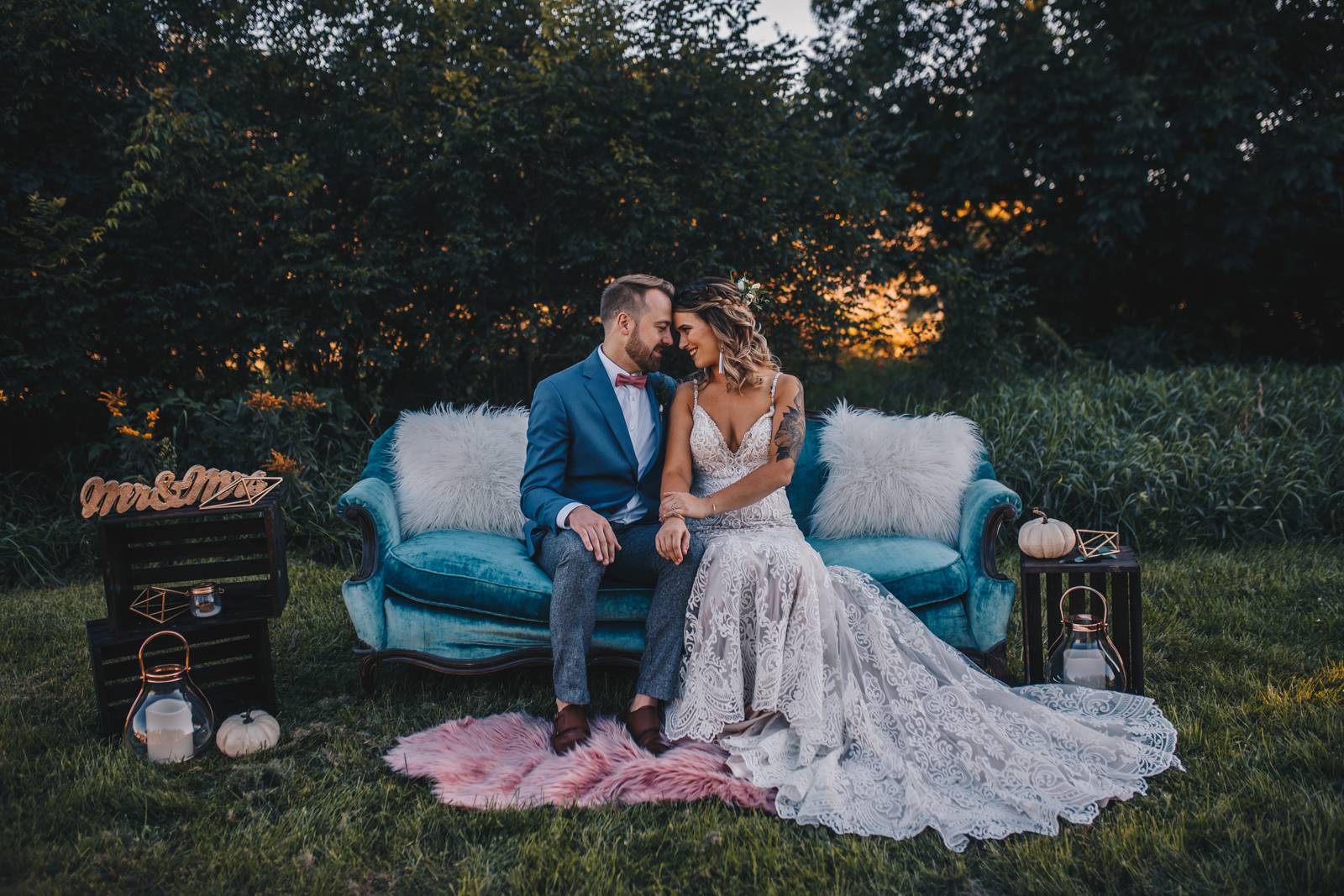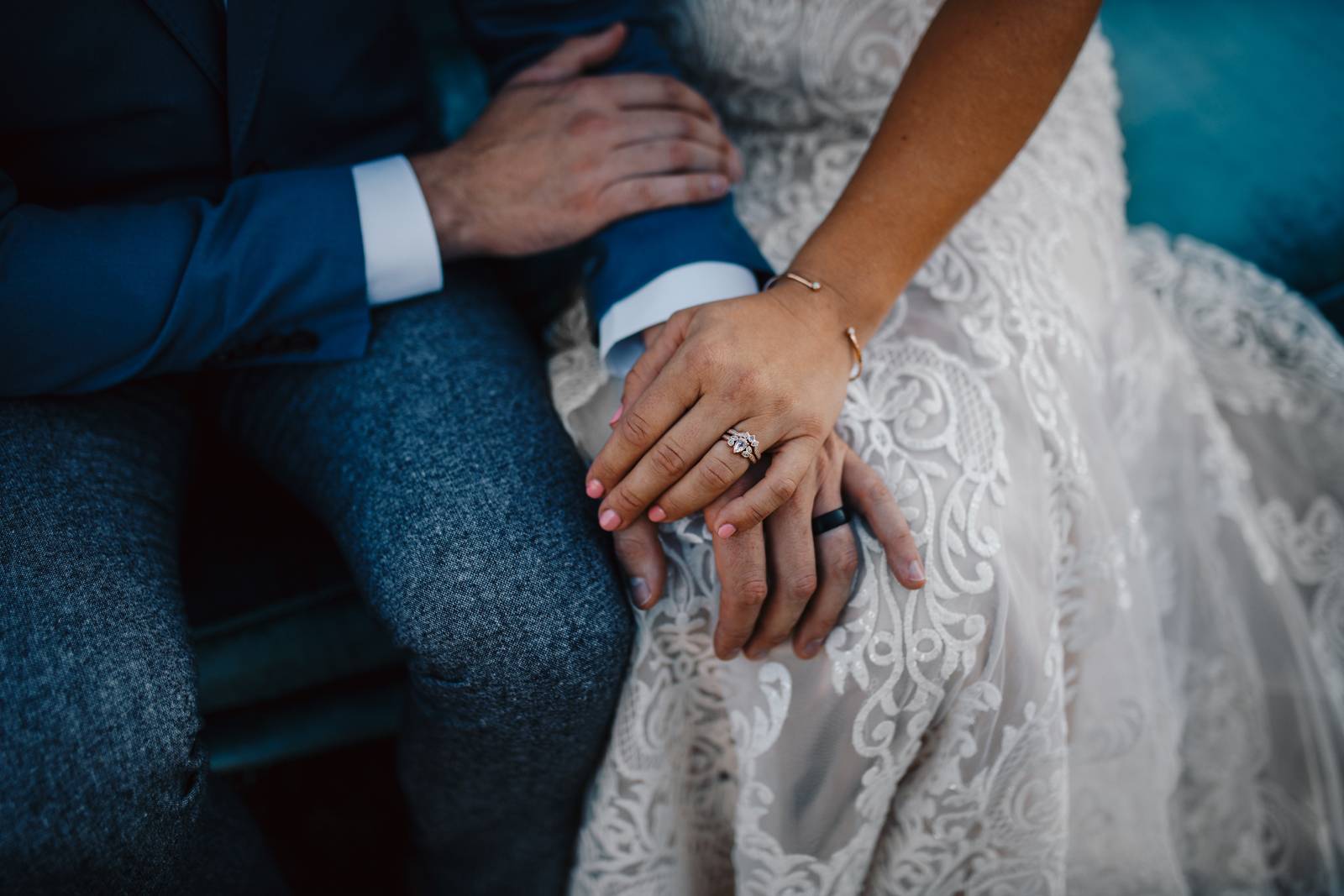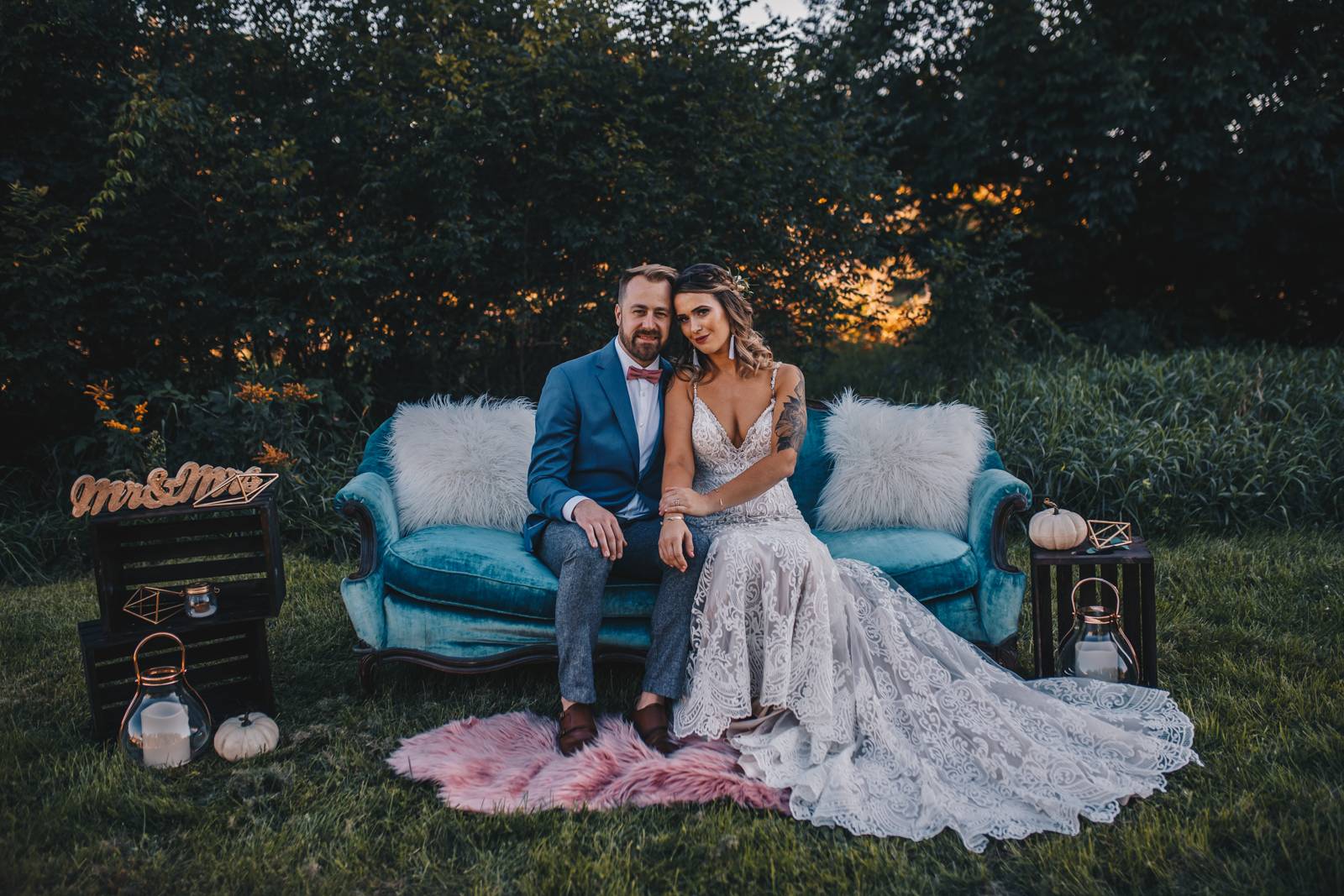 DESCRIBE YOUR WEDDING FLOWERS: I wanted white flowers with a variety of greenery and textured pieces. I had some vintage ribbon and lace hanging from my bridal bouquet that was borrowed from my great grandma's sewing supplies.

TELL US ABOUT THE FOOD, DESSERT, AND ANY SPECIALTY BEVERAGES ON THE MENU: We had various food stations for our dinner: beef skewers, pork sliders with apples, and a salad station. The beef skewers were a huge hit and were gone before Michael or I had a chance to try them. There were three different flavors of cupcakes: maple bacon, raspberry filled lemon, and funfetti. Our cake was decorated with fake flowers that were leftover from some of the signs I made.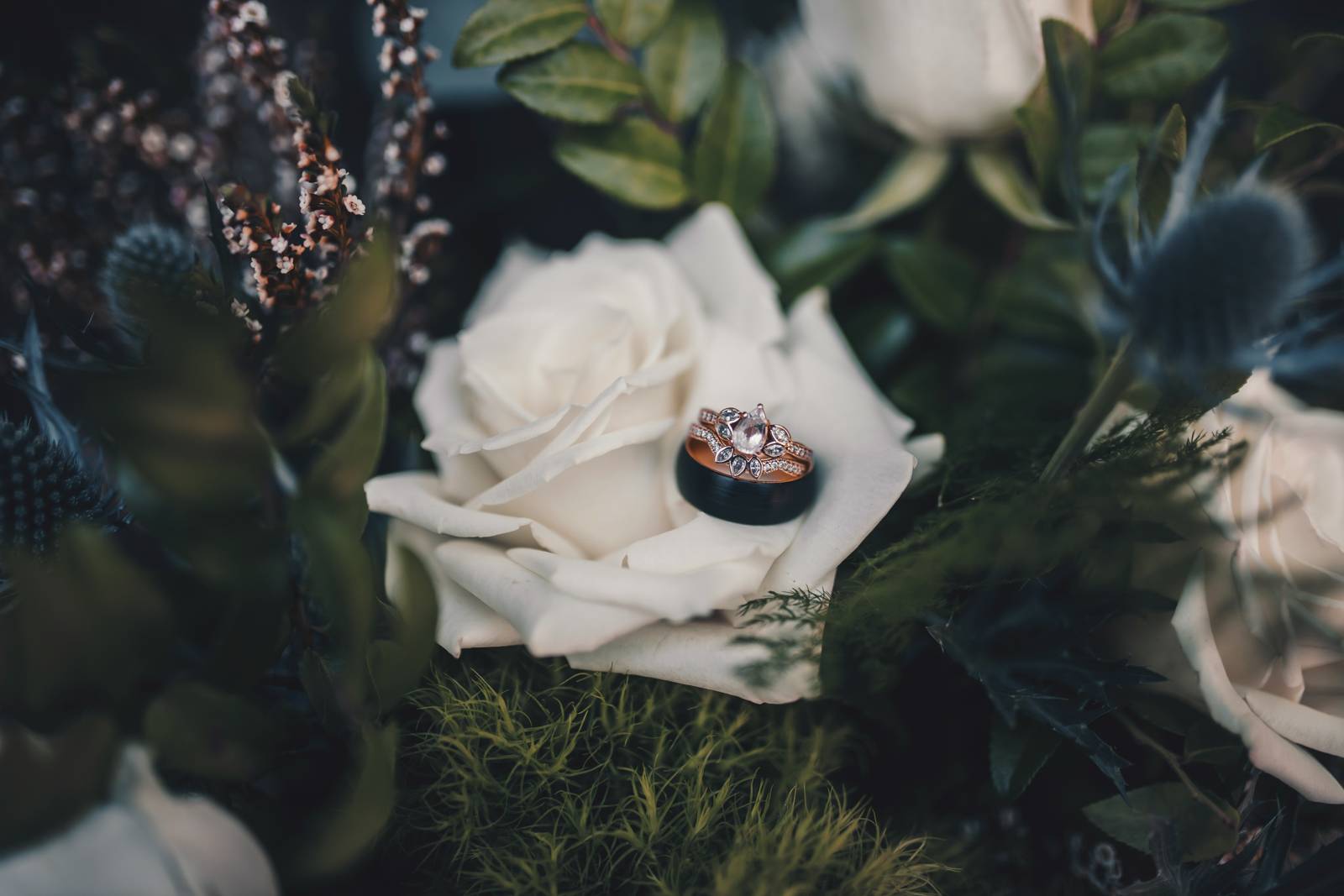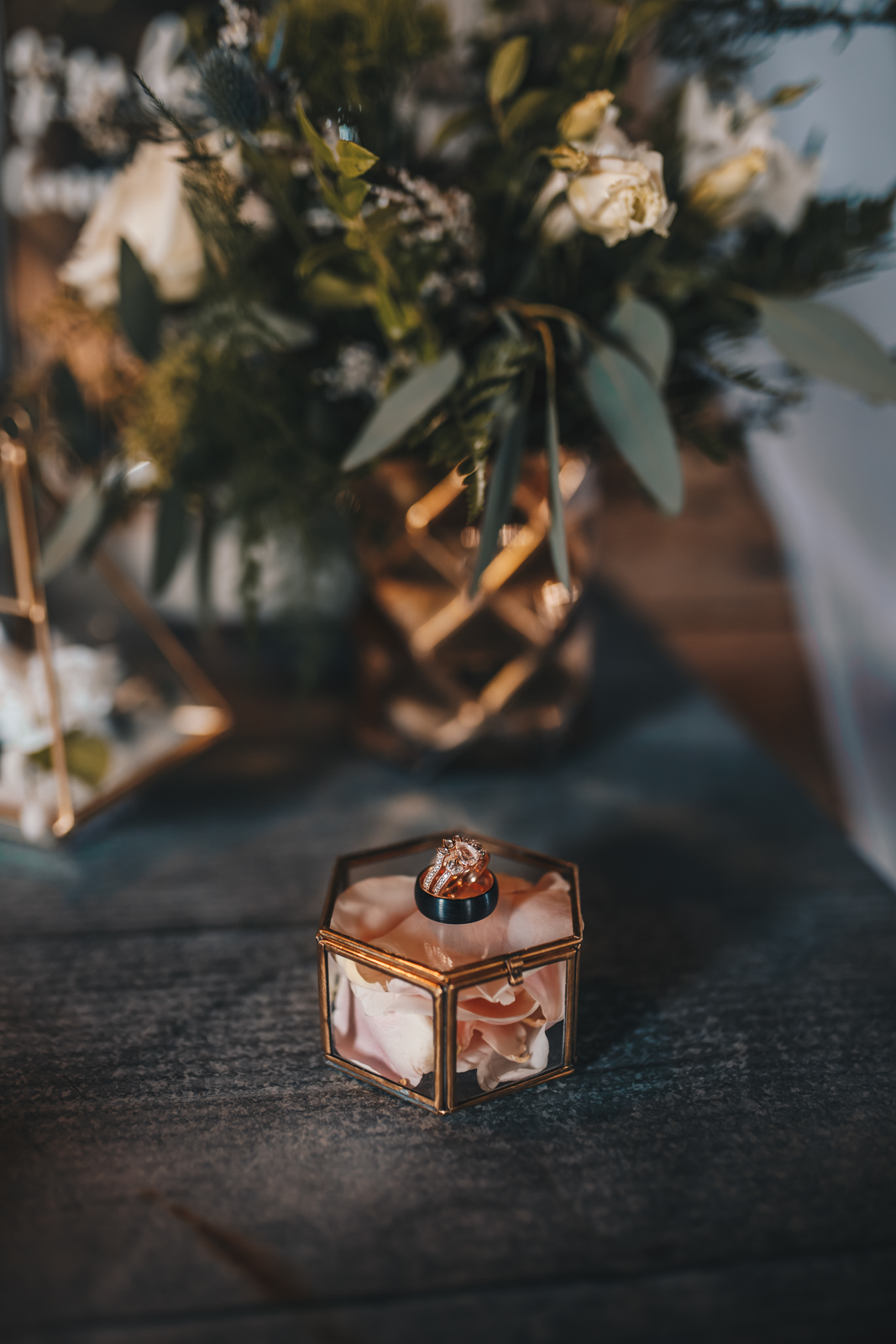 WHAT WAS YOUR FAVORITE MOMENT FROM YOUR WEDDING? At the beginning of our ceremony, my sister read a poem. She had practiced it at the rehearsal, so I knew what she was going to say. But at the end of the poem, she went on to give a quick speech about how she had never seen me as happy as when I'm with Michael, and I started crying. It was really touching to hear that my family can see how much we love each other and how supportive they were.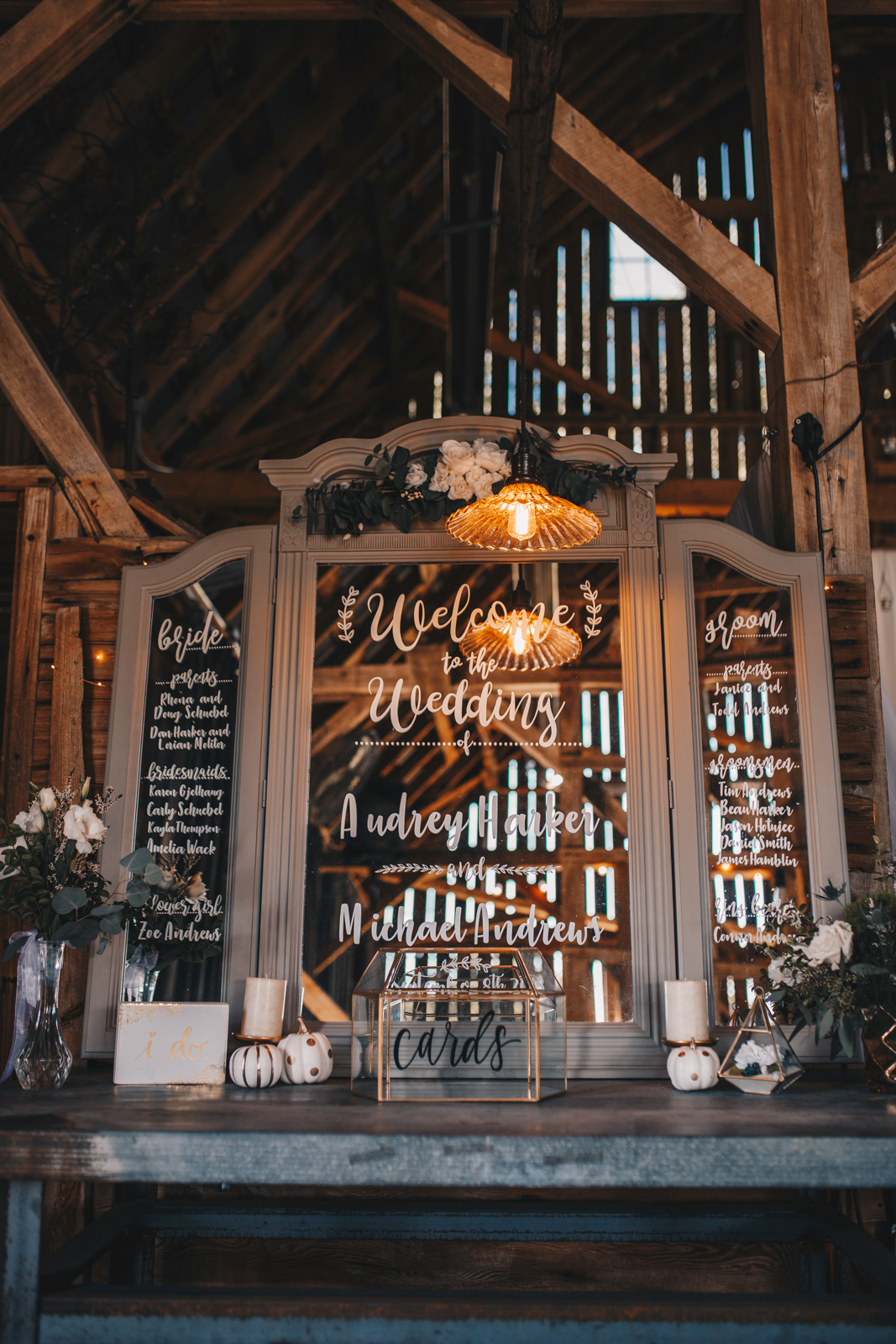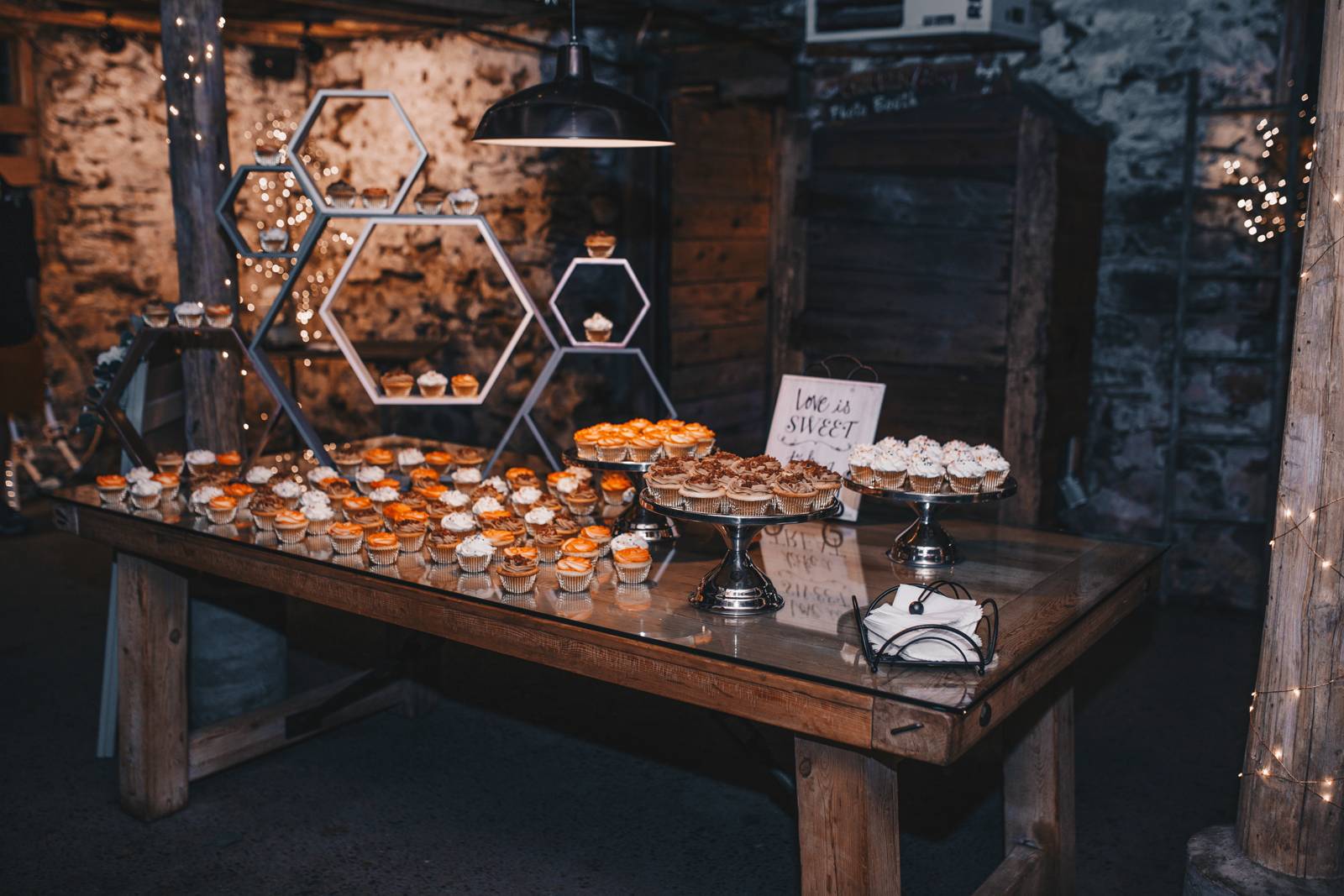 TELL US ABOUT YOUR HONEYMOON PLANS: We spent two weeks traveling throughout Italy. We left two days after the wedding and visited Venice, Florence, Rome, and the coast of Minori.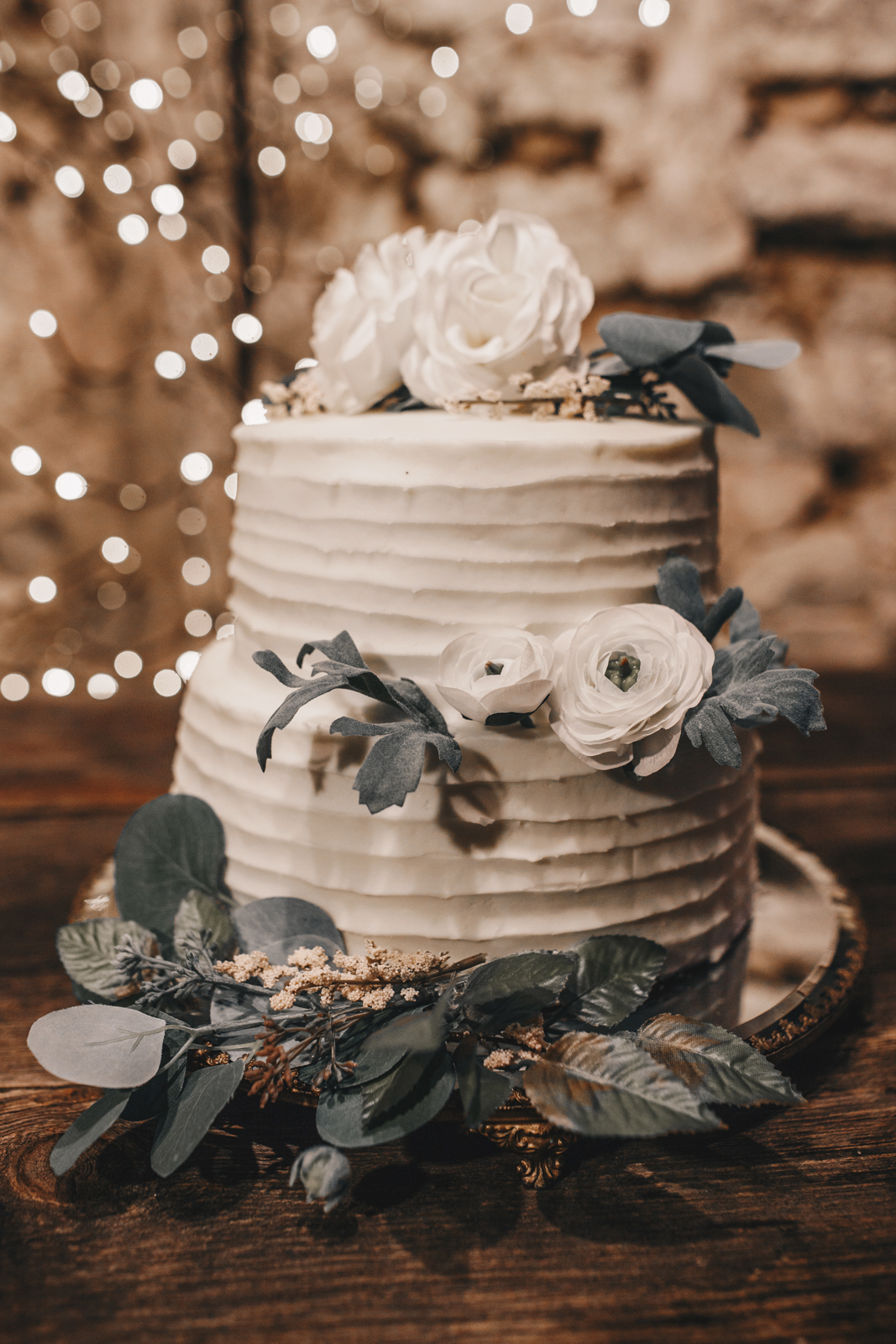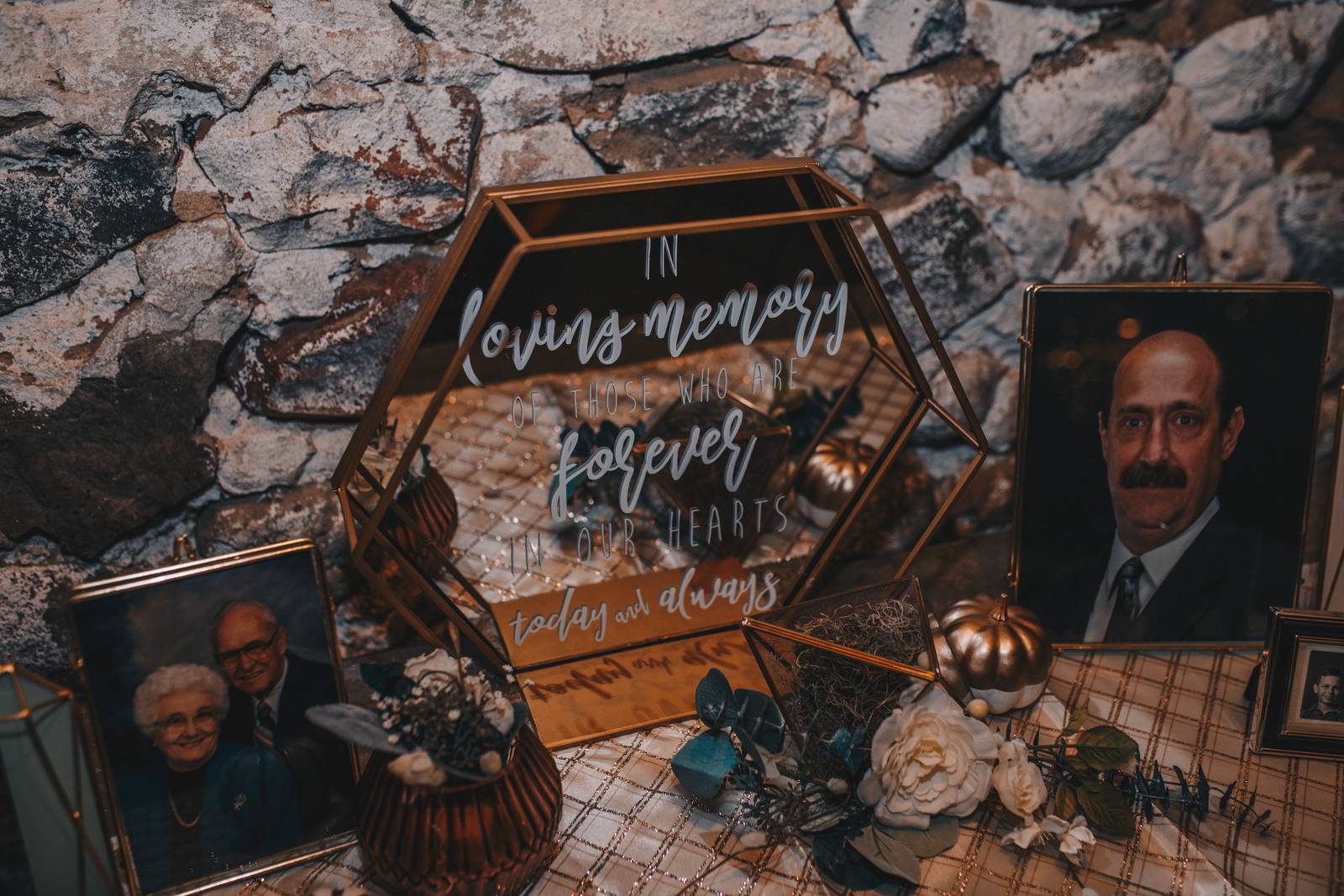 IS THERE ANY ADVICE YOU'D GIVE TO OTHER COUPLES PLANNING THEIR WEDDING? There are so many components and details you will think are important and stress over while planning. For example, I printed the wedding party and timeline cards for guest to reference twice because I didn't like how they looked the first time. On the day of the wedding, they got put in a weird spot, and no one took them, and it didn't matter or impact the day in any way.