We know it's Summer, but you're going to want to grab a blanket and cozy up for today's rustic, real fall Madison wedding! Daniel and Jonathan's special day at Harvest Moon Pond was filled with color, surrounded by loved ones, and detailed by the most intentional, personal touches. Featuring warm, fall florals by Felly's Flowers, sweet and simple music by Ben.msc, and so much more, this celebration is one for the books! Captured beautifully by Whitney Wiatt, enjoy all the beauty and inspiration Daniel and Jonathan's gorgeous wedding day offers below!
Name of Couple: Daniel + Jonathan
Wedding Date: 10/12/19
HOW DID YOU MEET? We met through a combination of online dating and mutual friends! Our first meeting was at an Olive Garden with Daniel's best friend and Jonathan's classmate.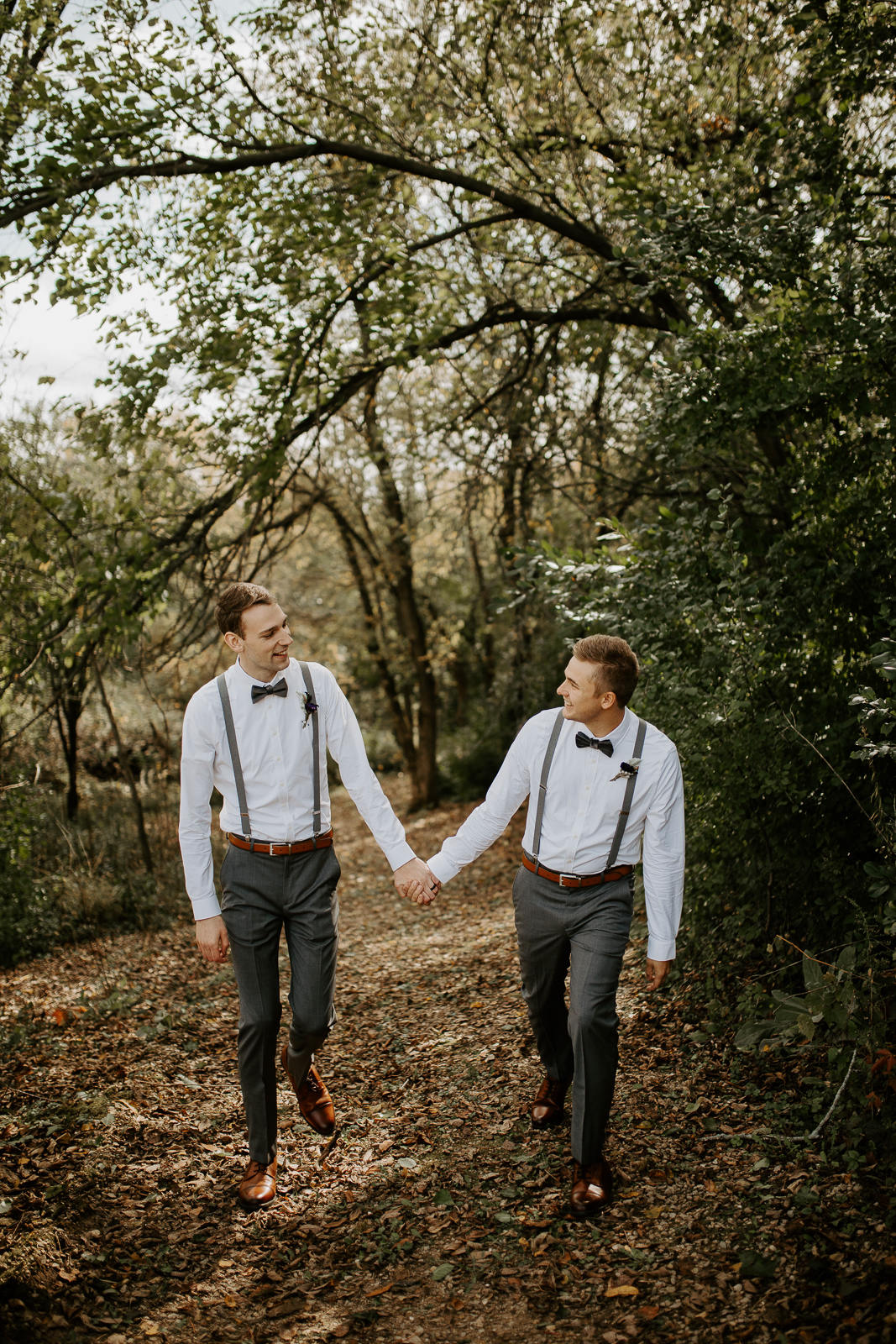 HOW DID YOU KNOW THEY WERE "THE ONE"? We both knew pretty early on! On the first day we met, we actually told each other that we could see ourselves getting married. For some reason, he felt permanent and forever!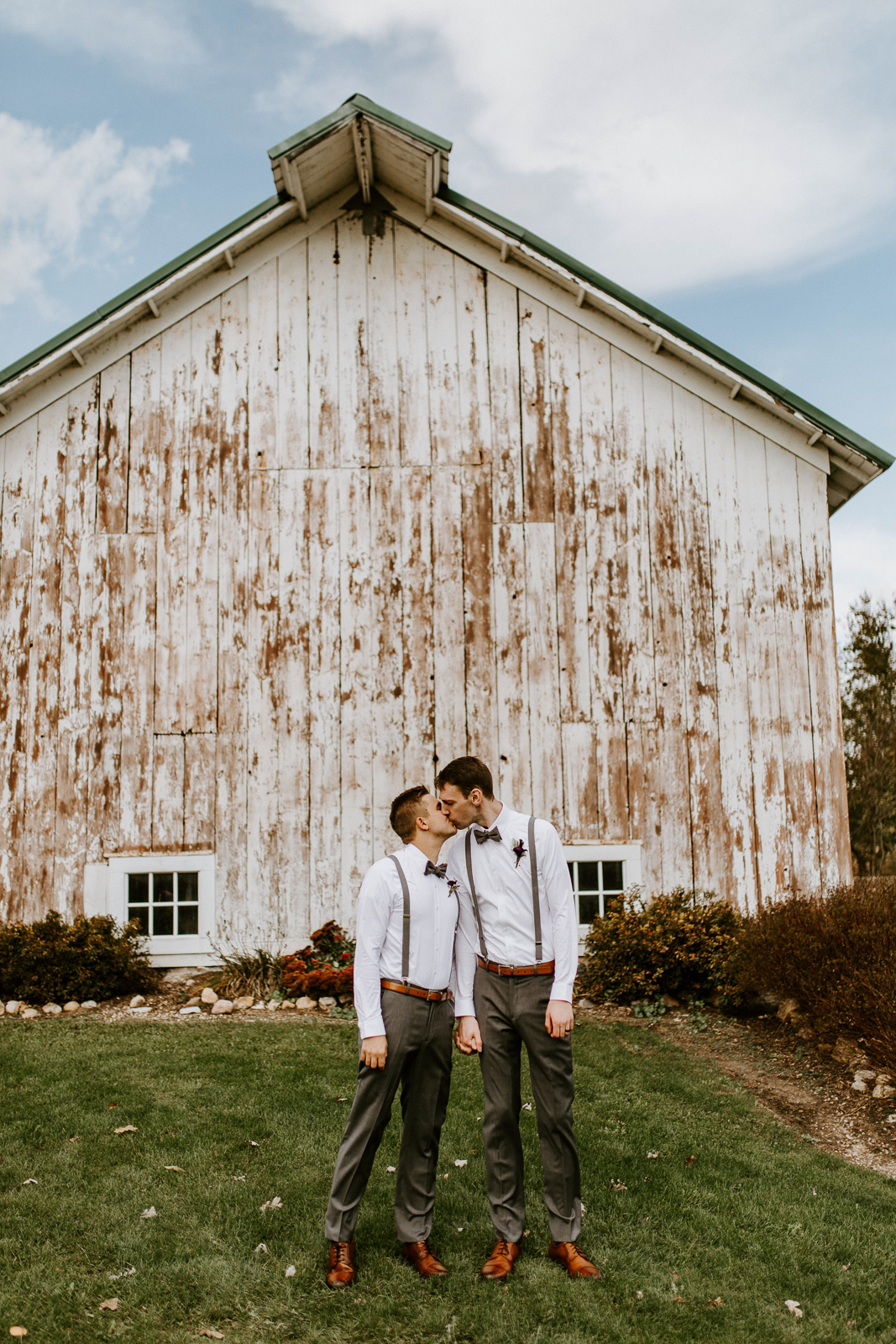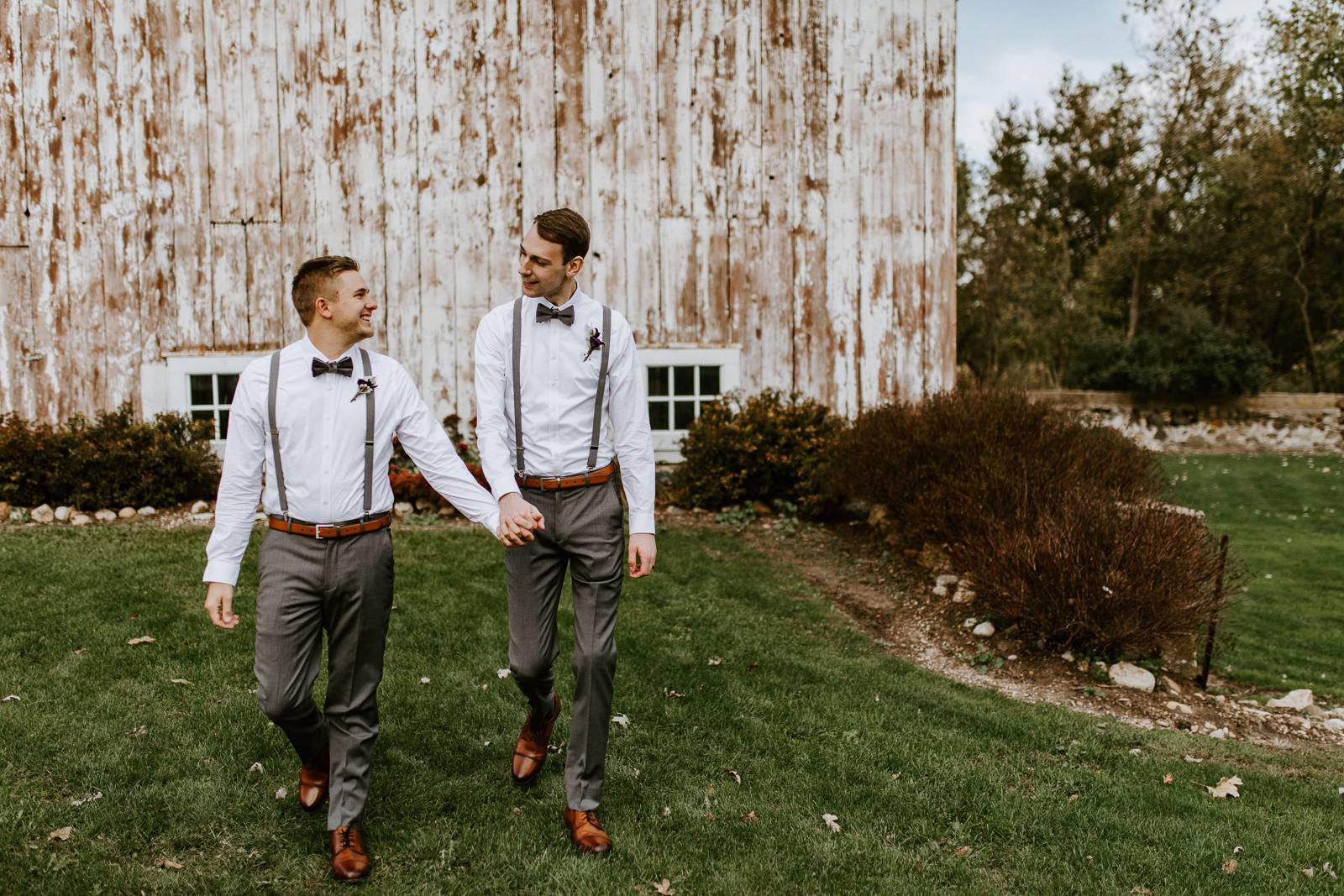 TELL US ABOUT YOUR PROPOSAL: Jonathan proposed during a visit to Colorado while we were long distance. It was the Tuesday before Thanksgiving, and we had just arrived at our suite near the ski slopes we'd be hitting that week. He got down on one knee and asked, and we got to spend the rest of the week in a Winter Wonderland celebrating!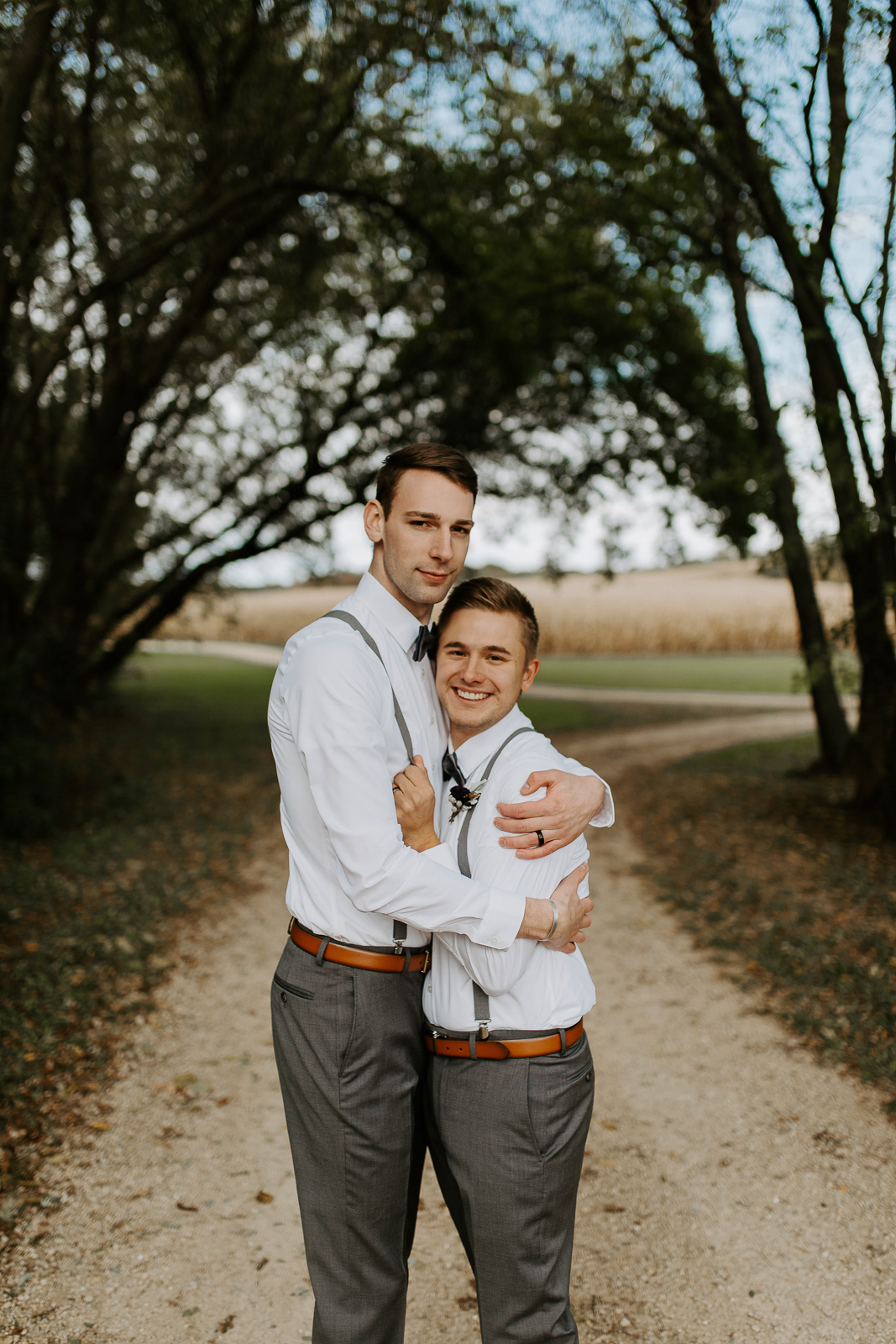 WERE THERE ANY PERSONAL TOUCHES OR DIY ELEMENTS? Daniel glass etched over 200 mason jars by hand. Each guest had a mason jar with their name etched onto it, used it for the evening, and took it home as their gift!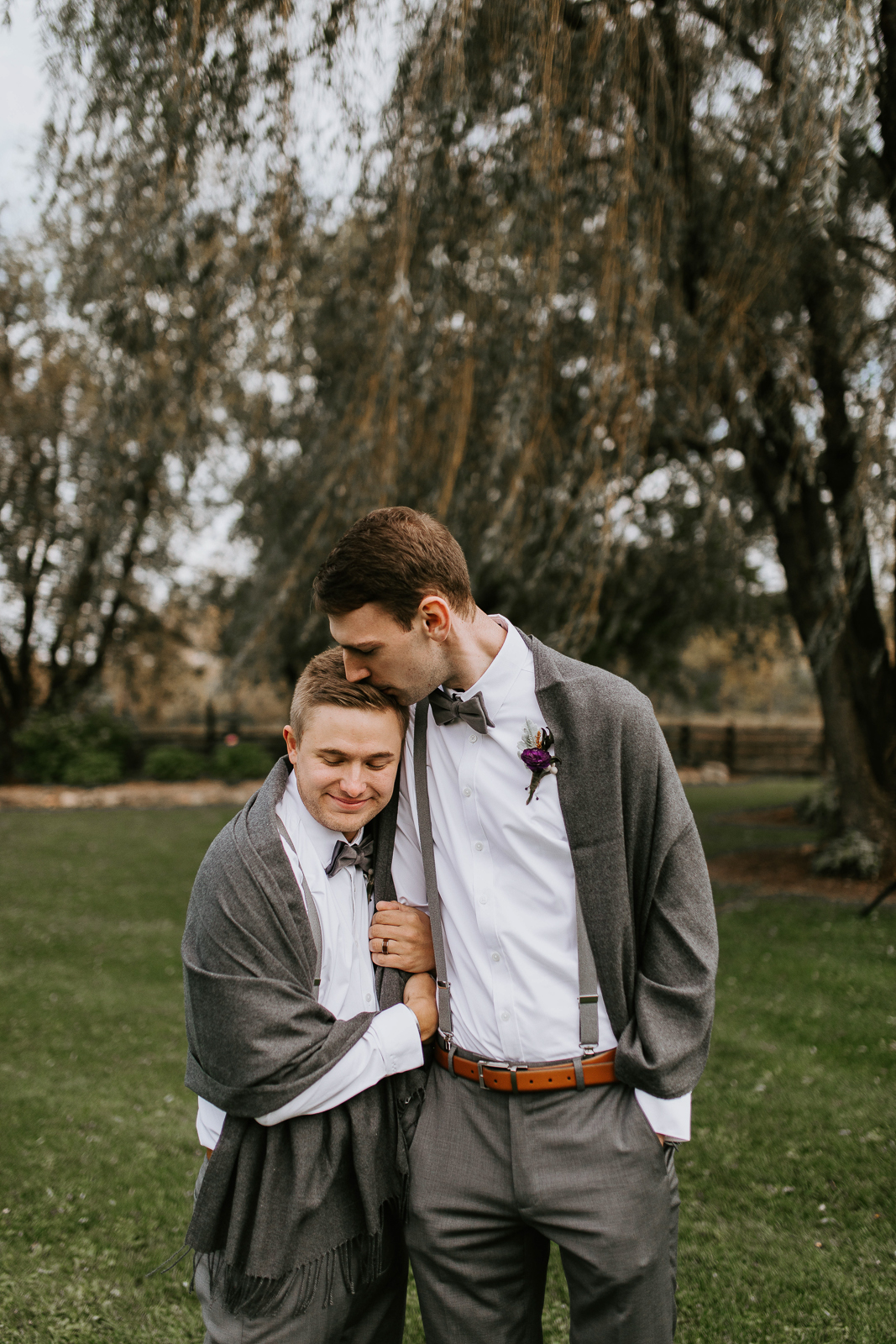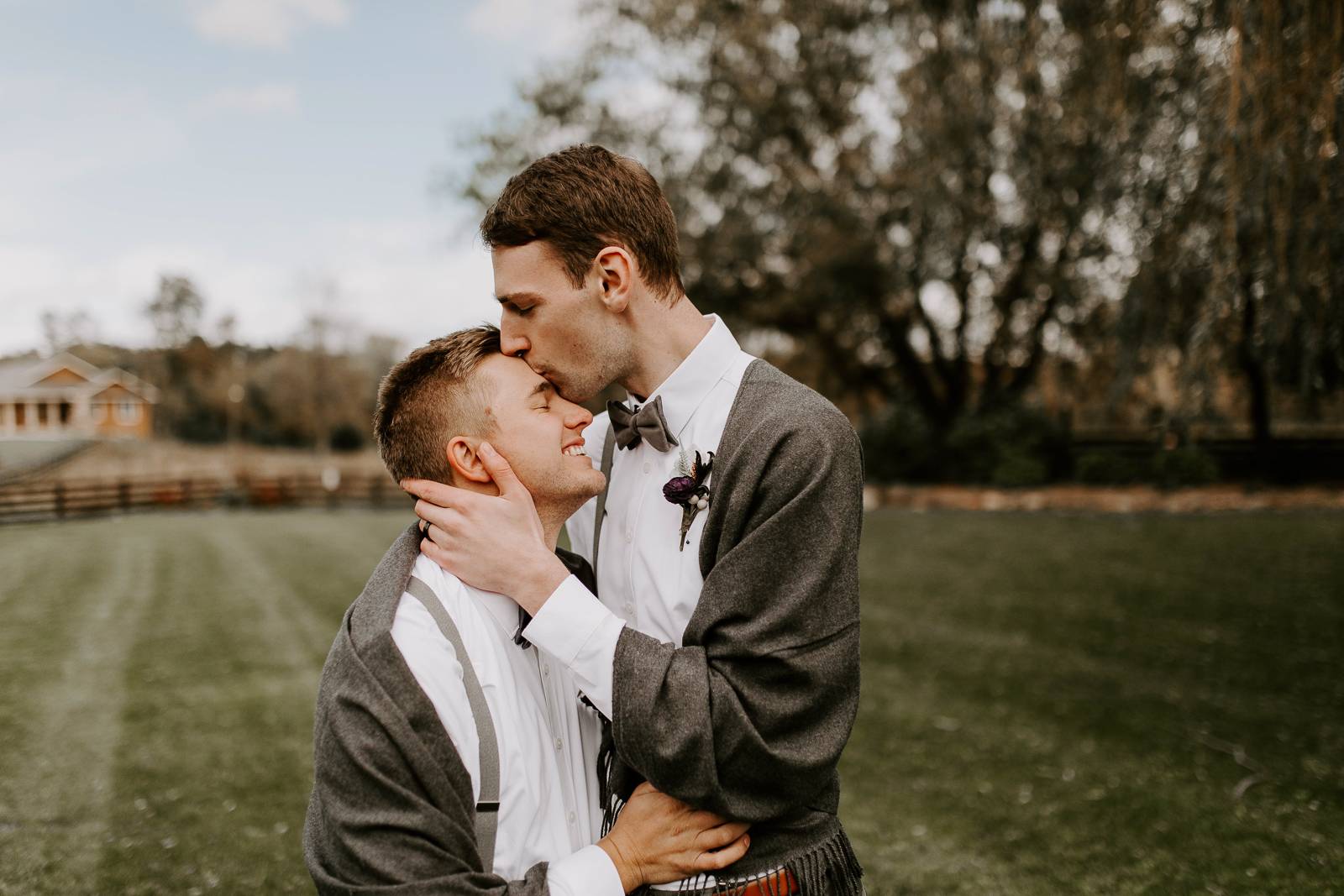 HOW WOULD YOU DESCRIBE YOUR WEDDING "THEME" OR "STYLE" IN FIVE WORDS OR LESS? Rustic, intentional, and colorful.
WHAT WAS YOUR WEDDING COLOR PALETTE? Our color palette can be described as a "classy fall rainbow," including maroon, burnt orange, mustard yellow, deep green, navy blue, and deep purple. Simple grays, whites, and blacks accompanied the palette as well!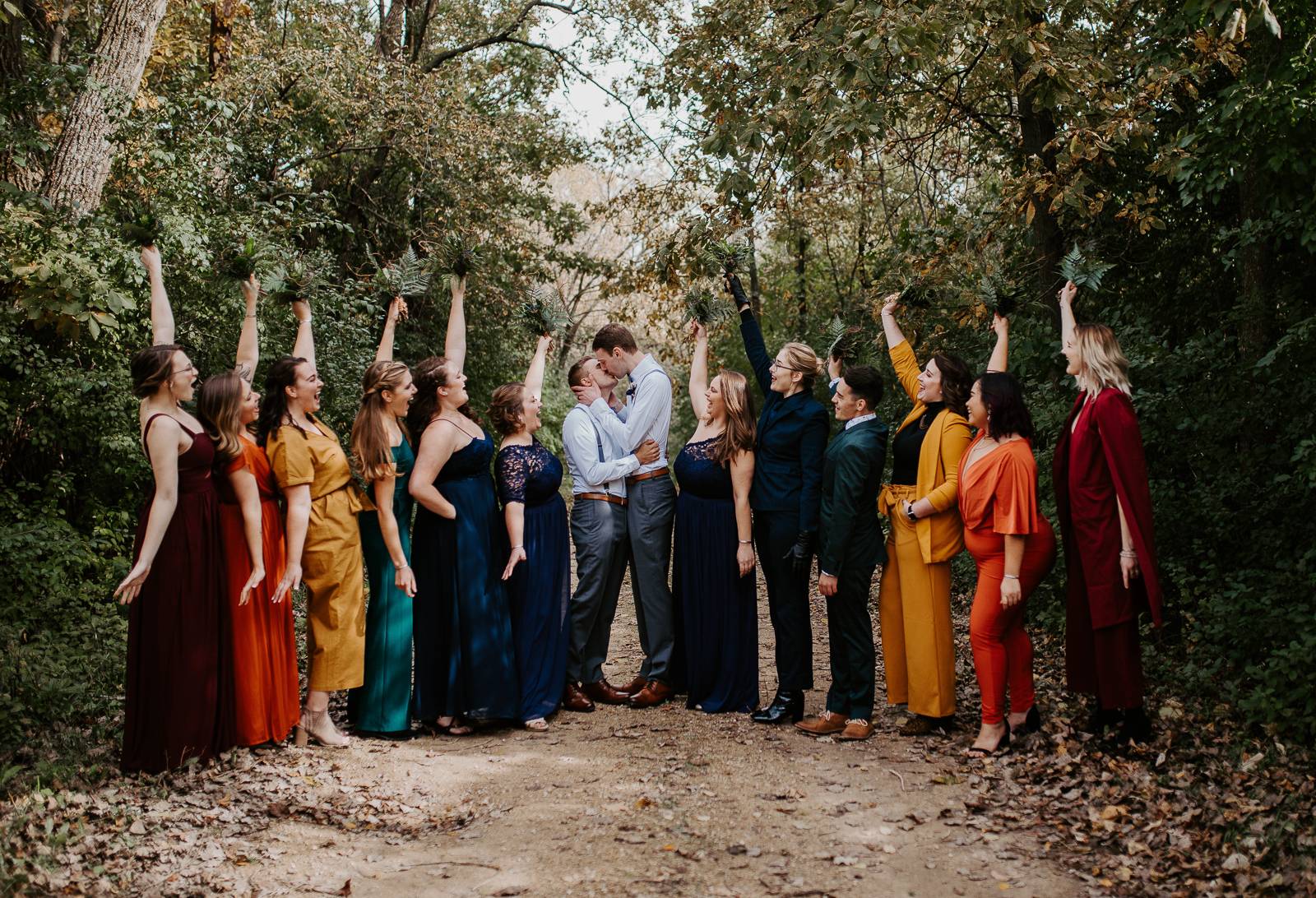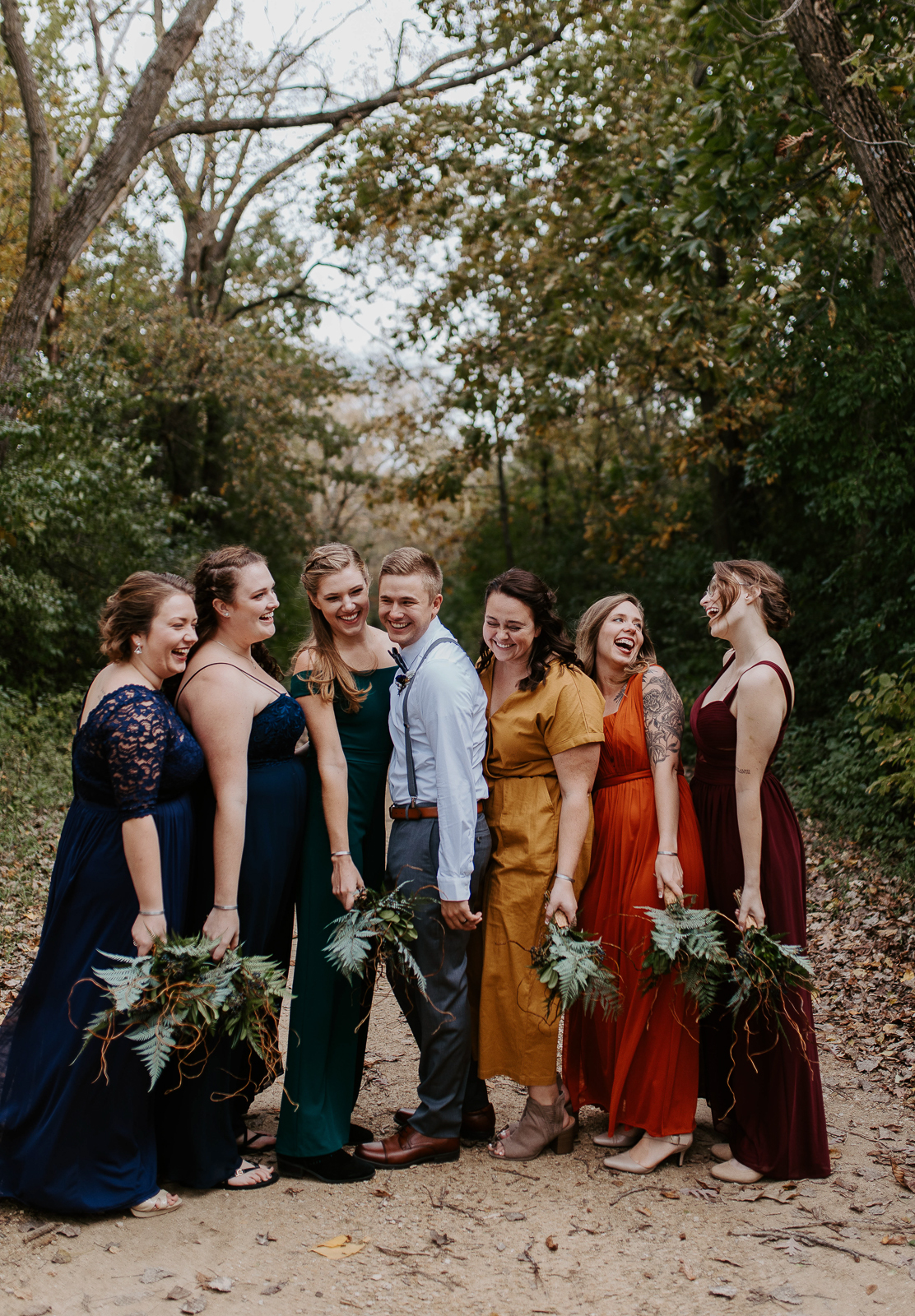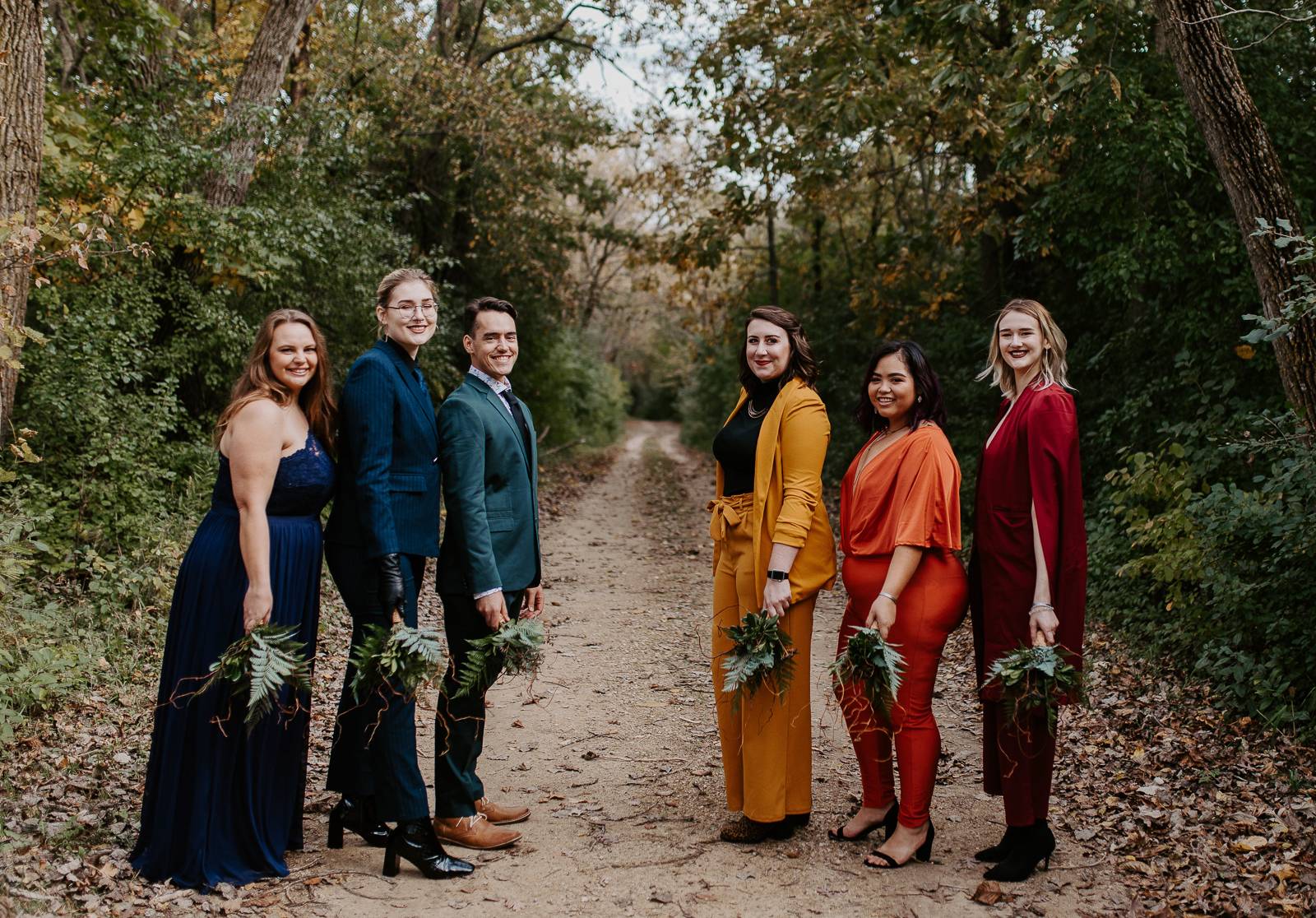 DESCRIBE YOUR WEDDING FLOWERS: We wanted to feel like we were in a deciduous rain forest! Greens were used as a backdrop to flowers, including each of our colors, and featured terrarium style base!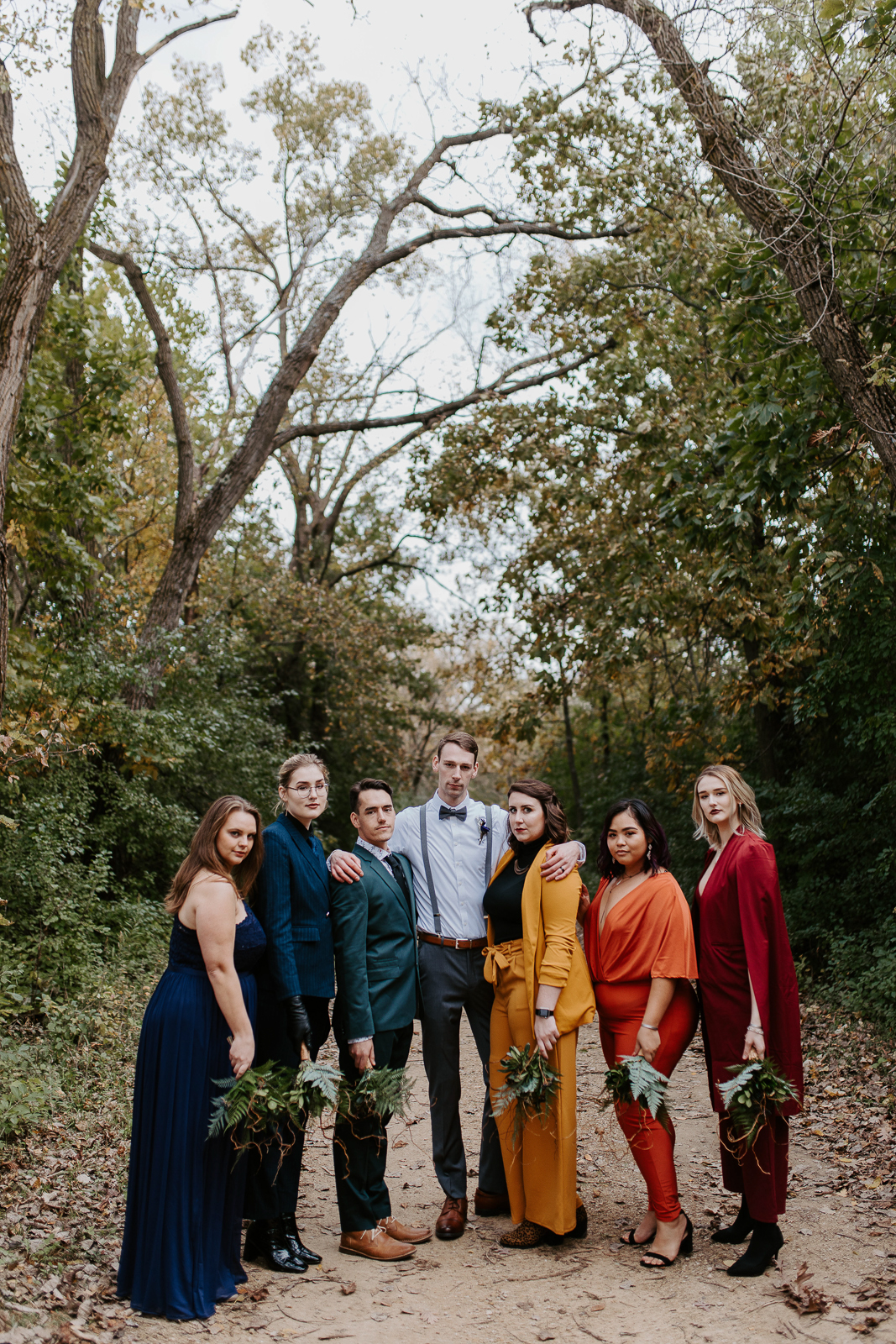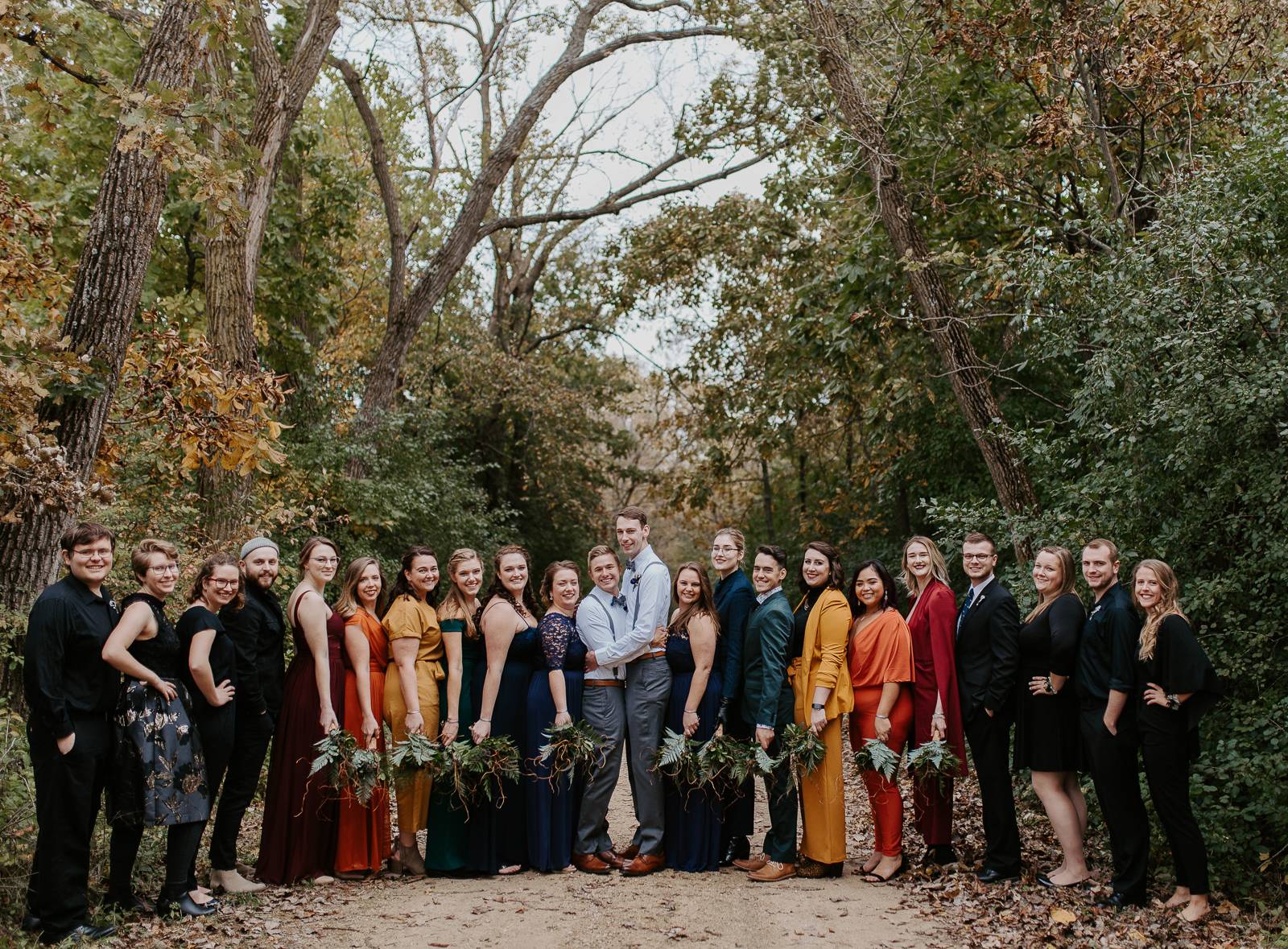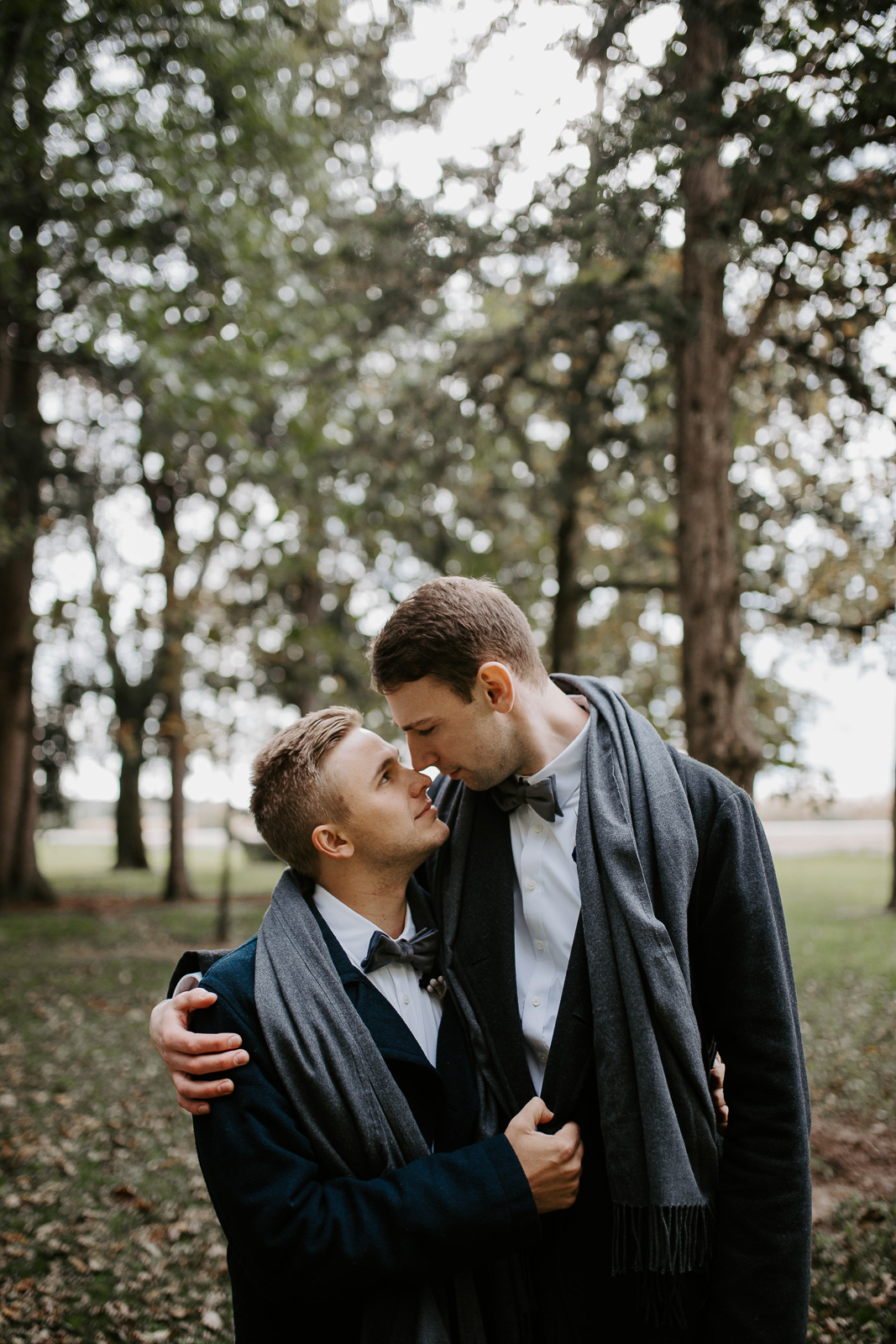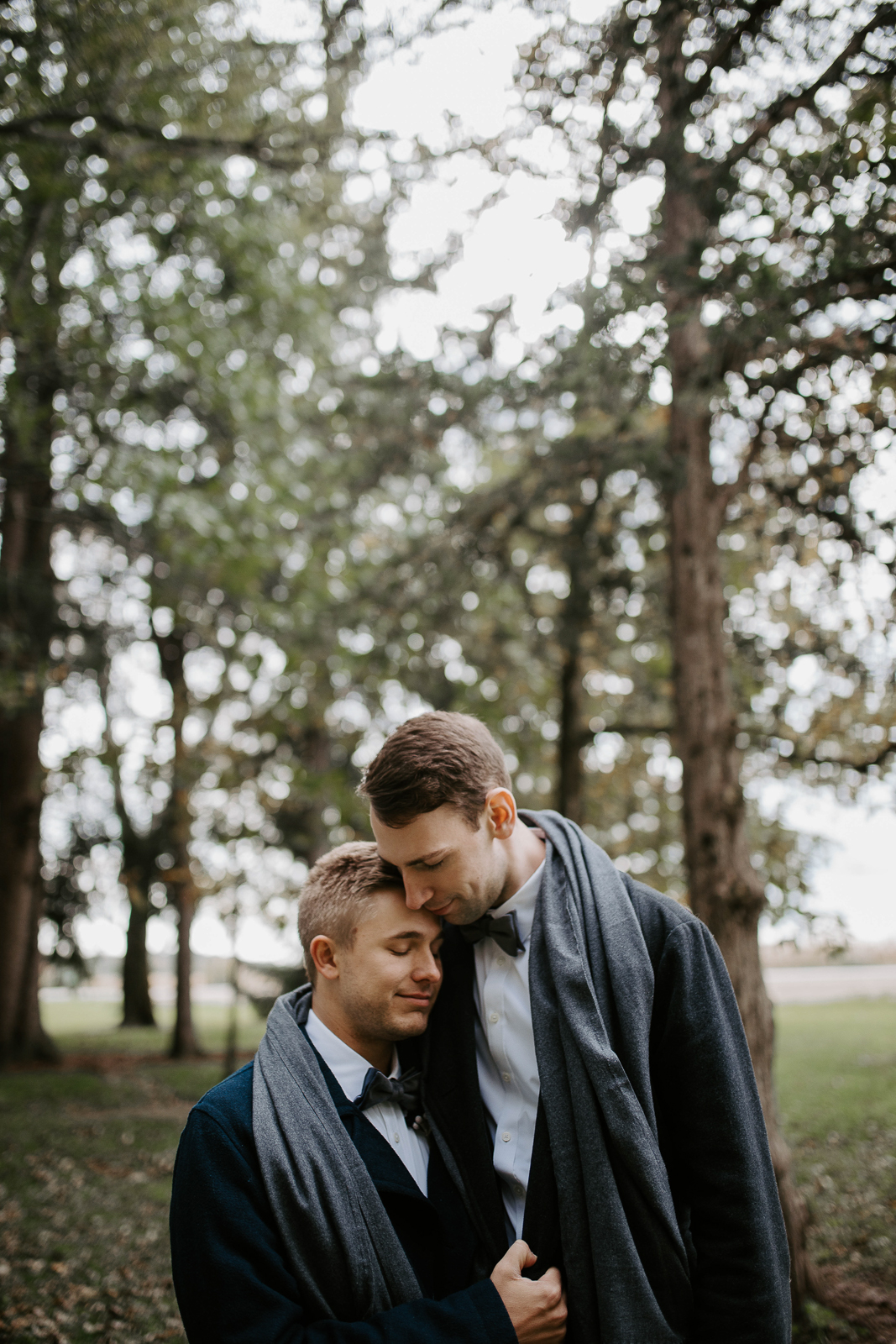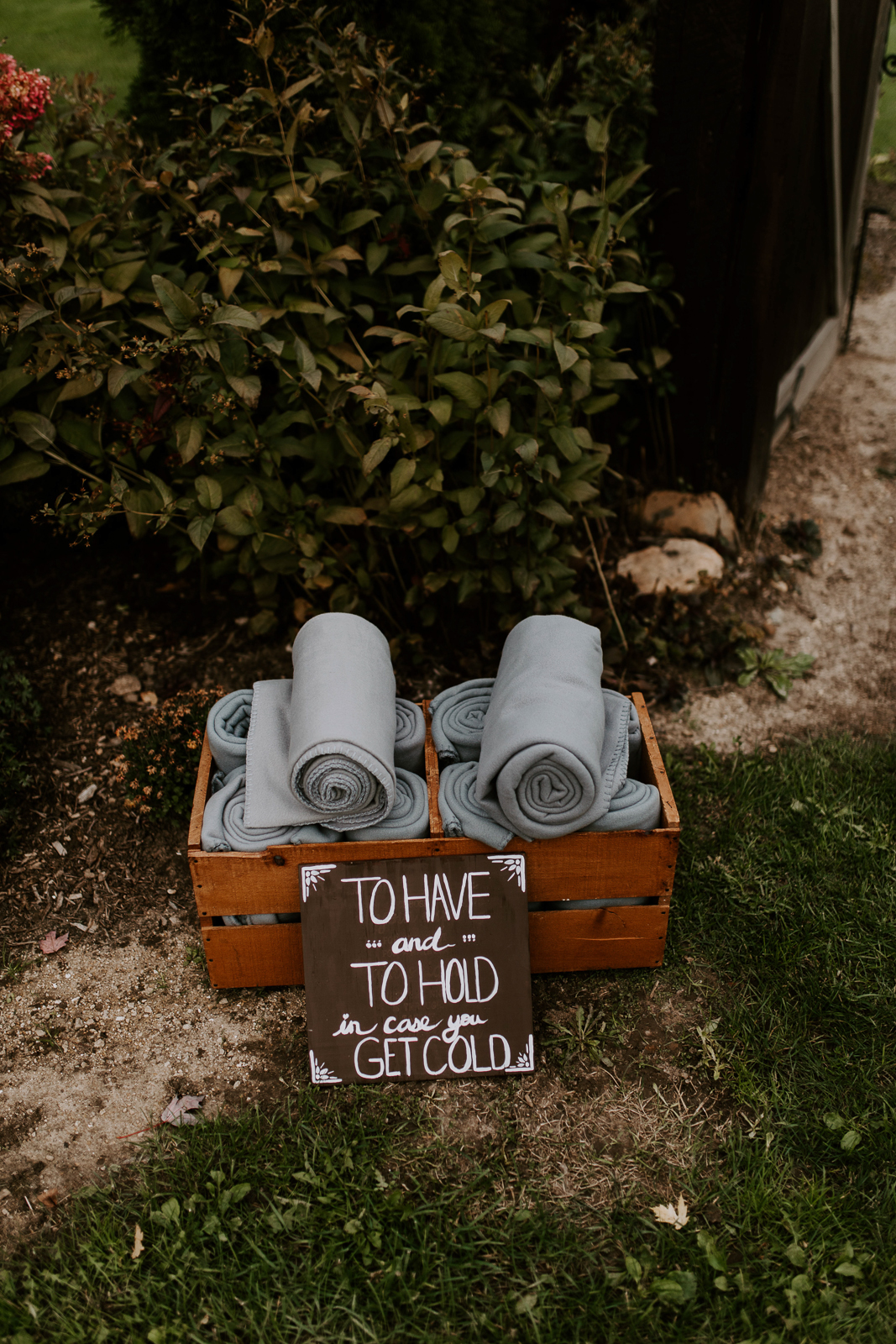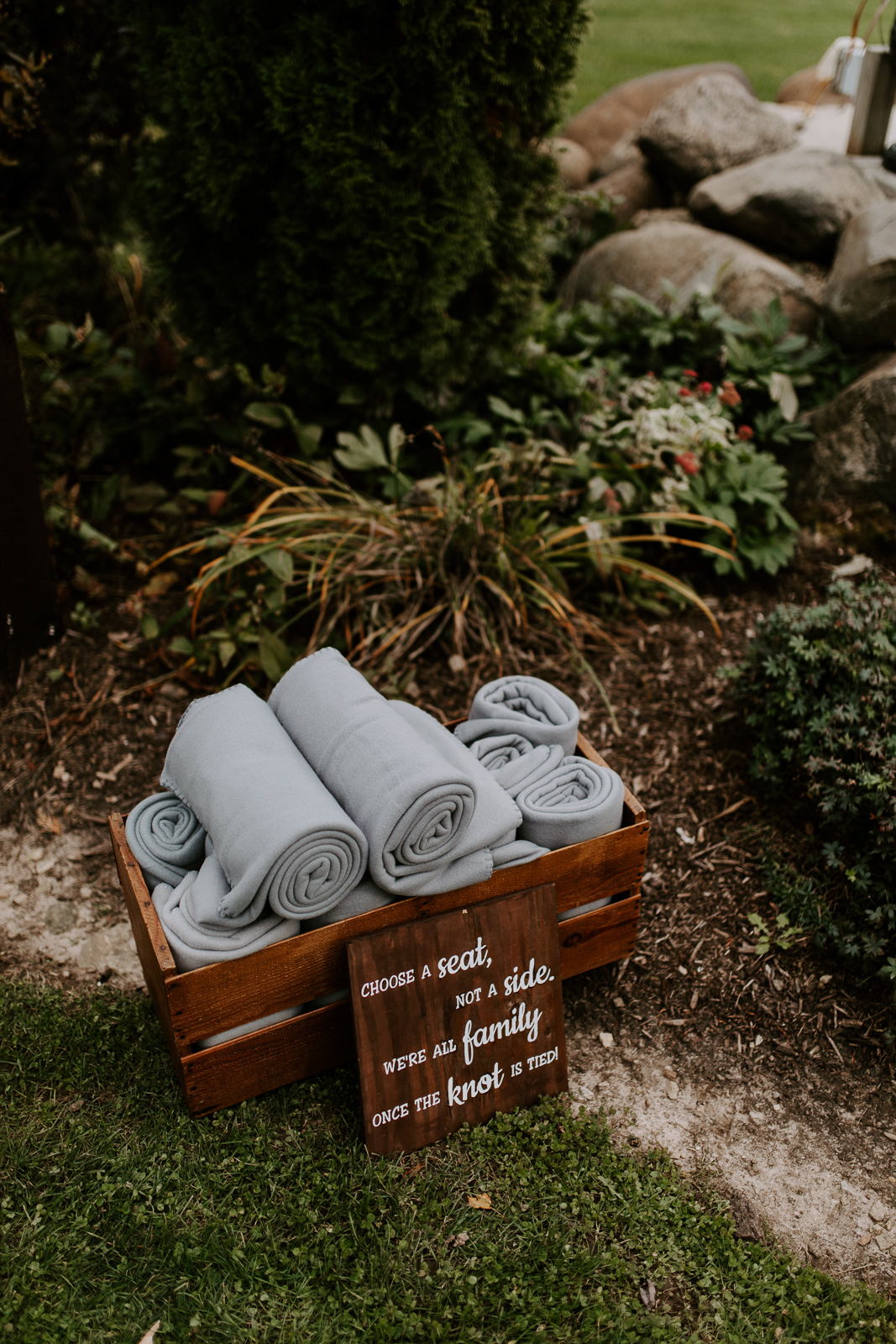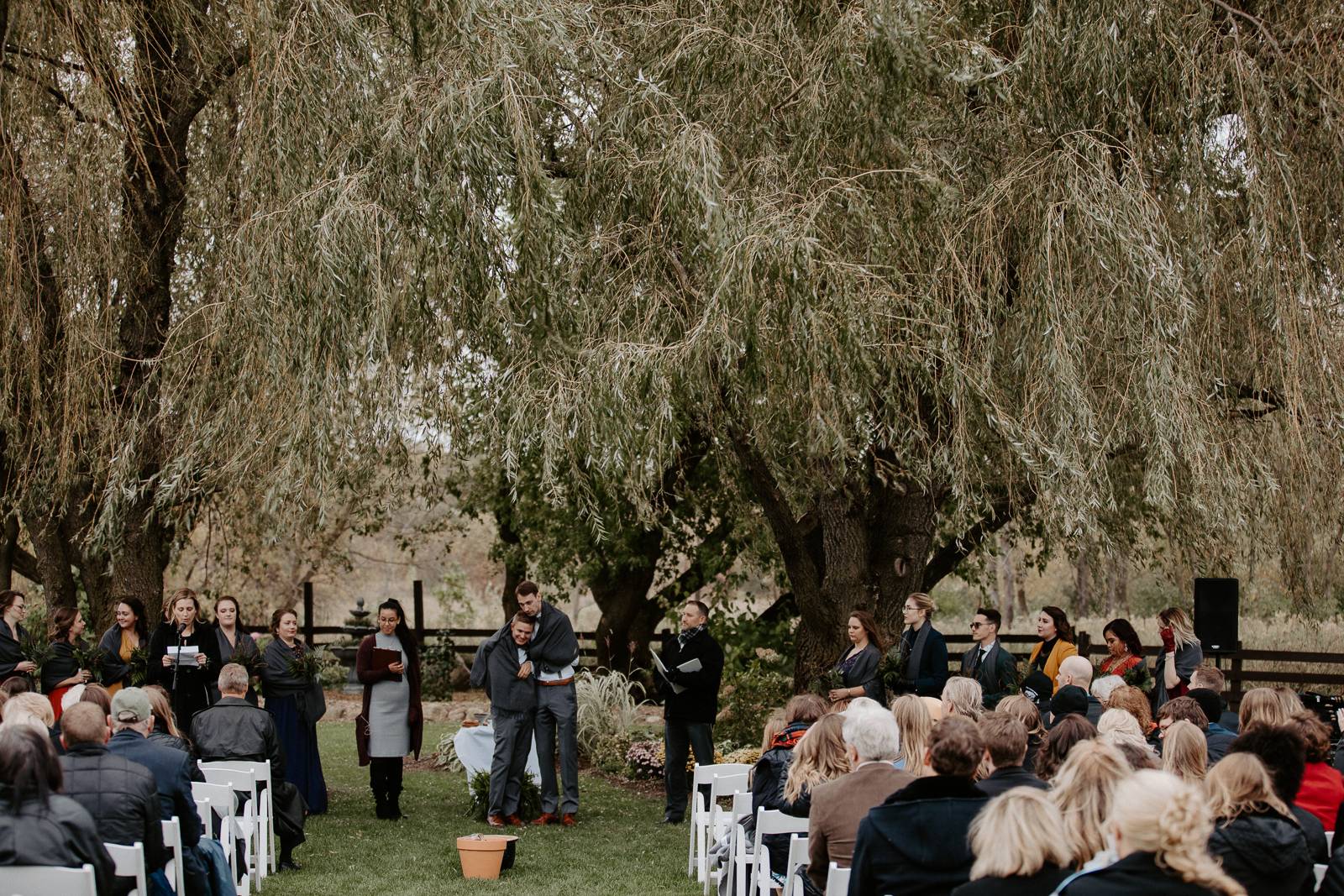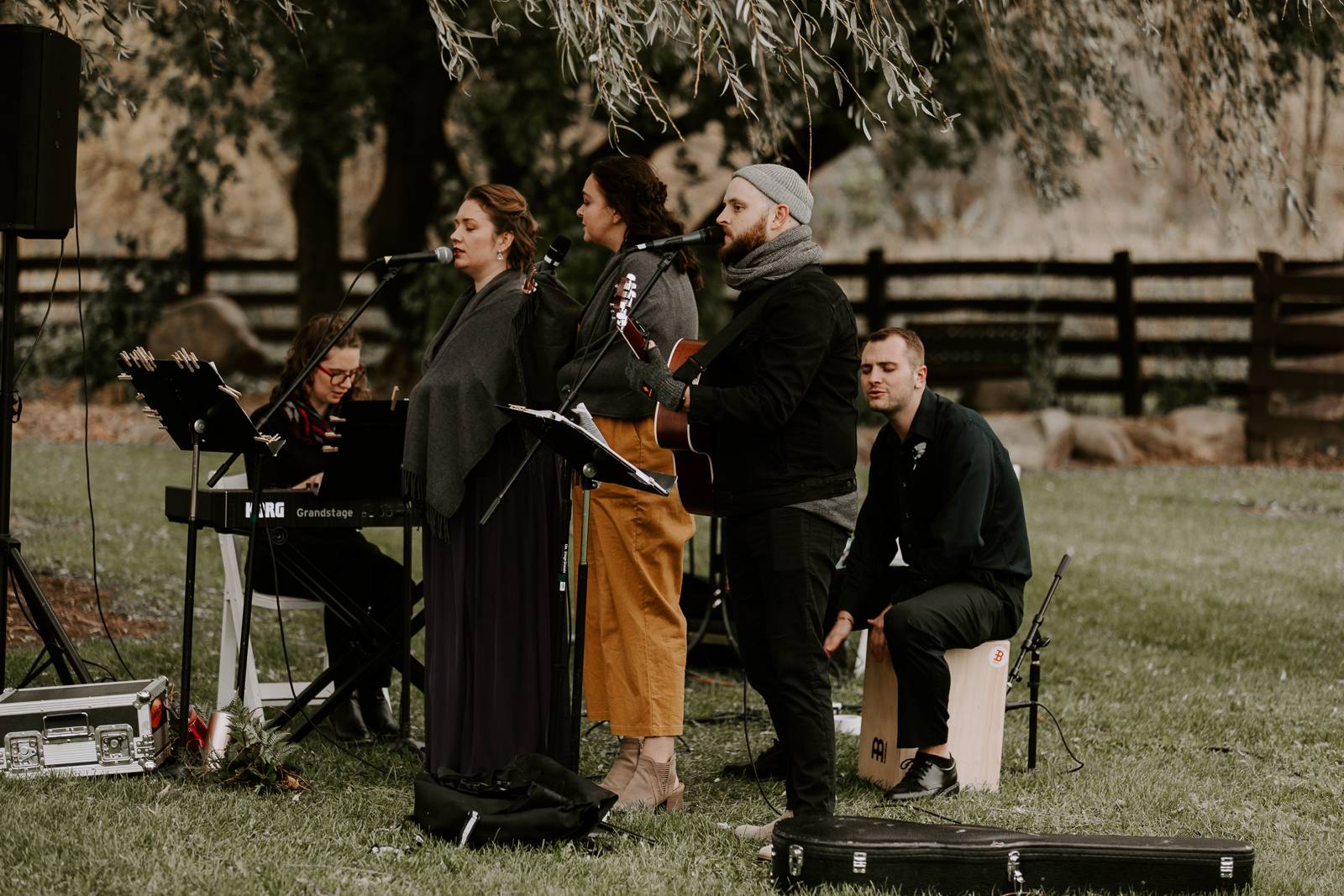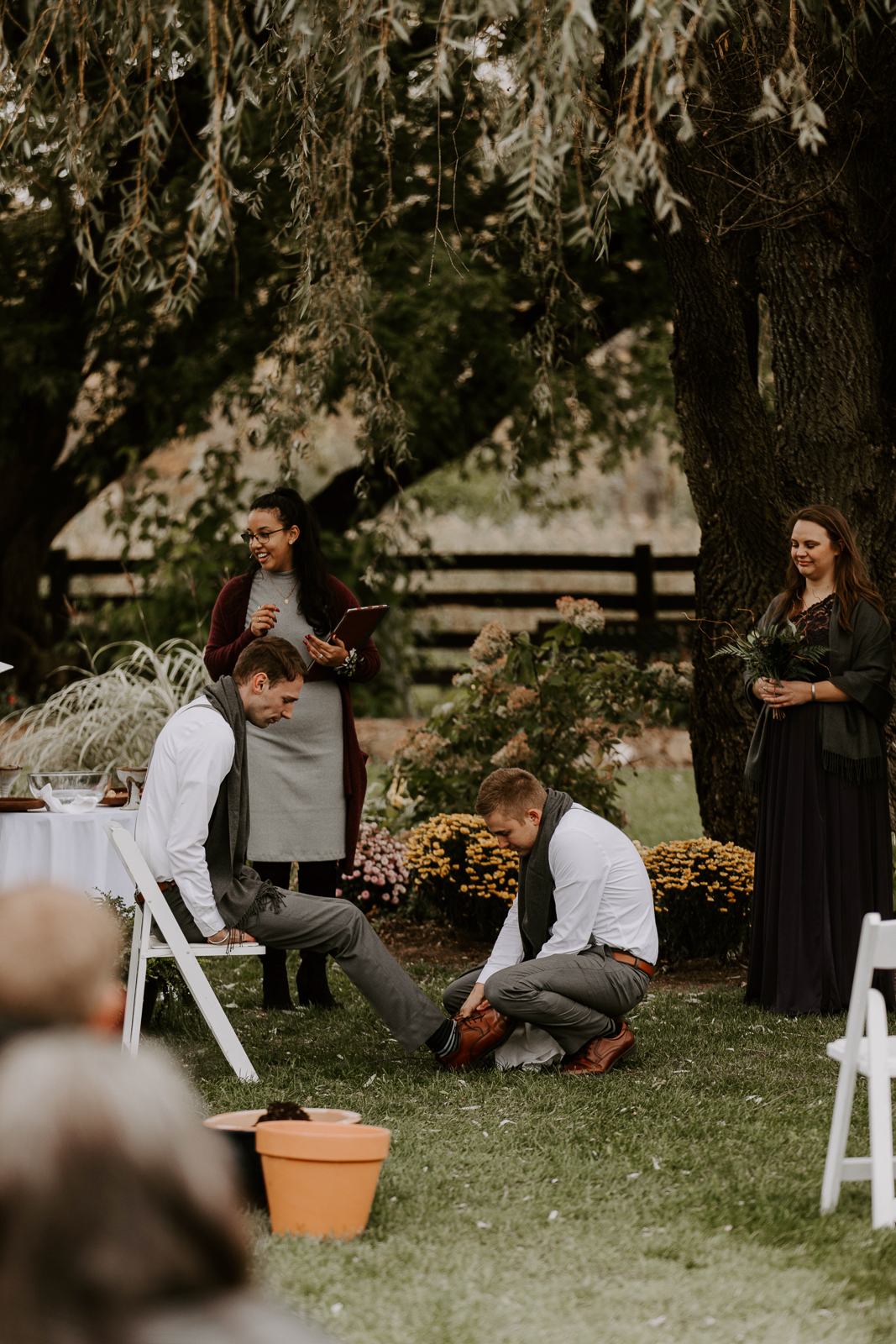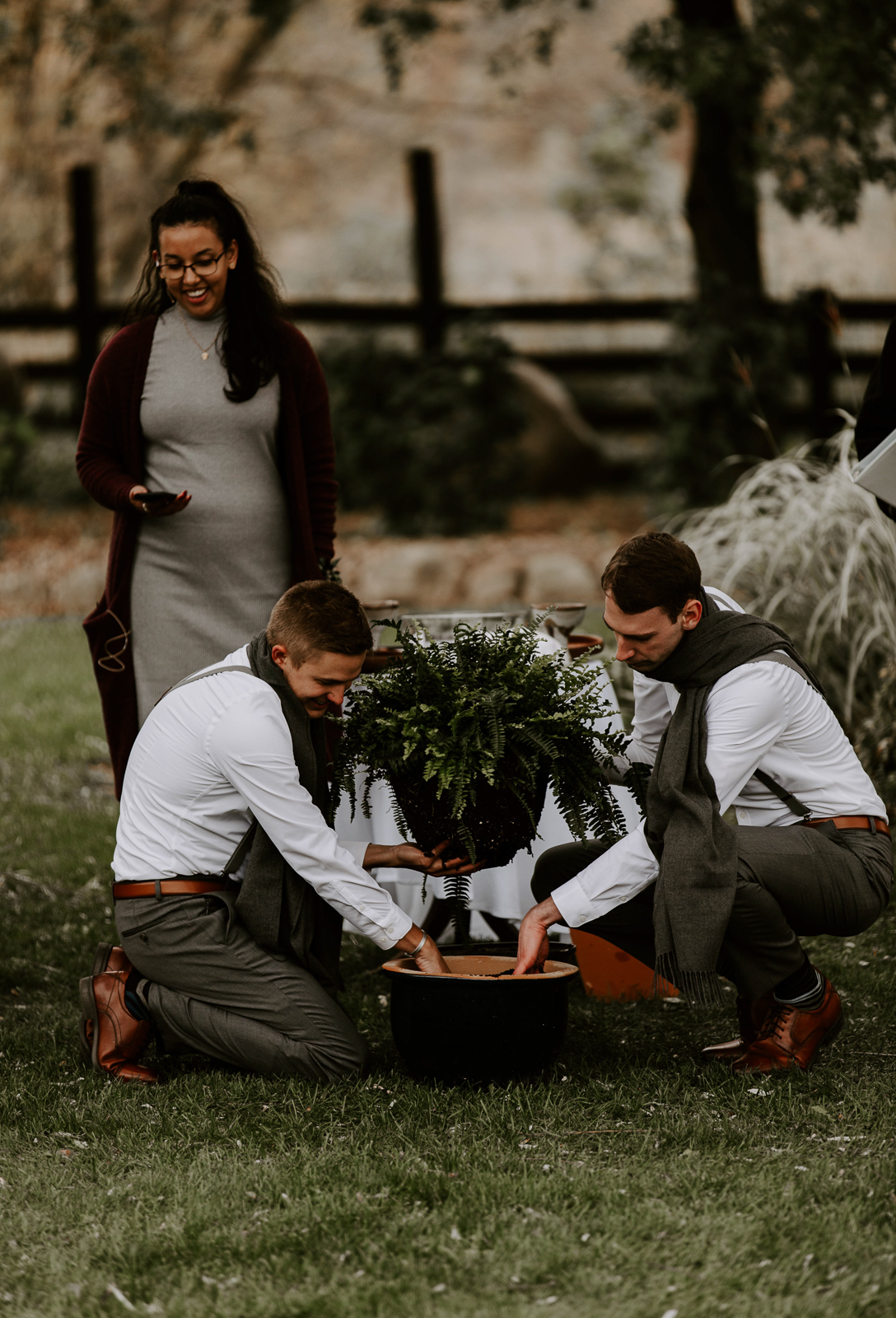 DID YOU USE ANY SPECIALTY CHAIRS, LINENS, CHARGERS, GLASSWARE, OR DINNERWARE? The dinnerware was borrowed from a friend who did the same thing at their wedding. We had mismatched plates, with each table having their own plate design!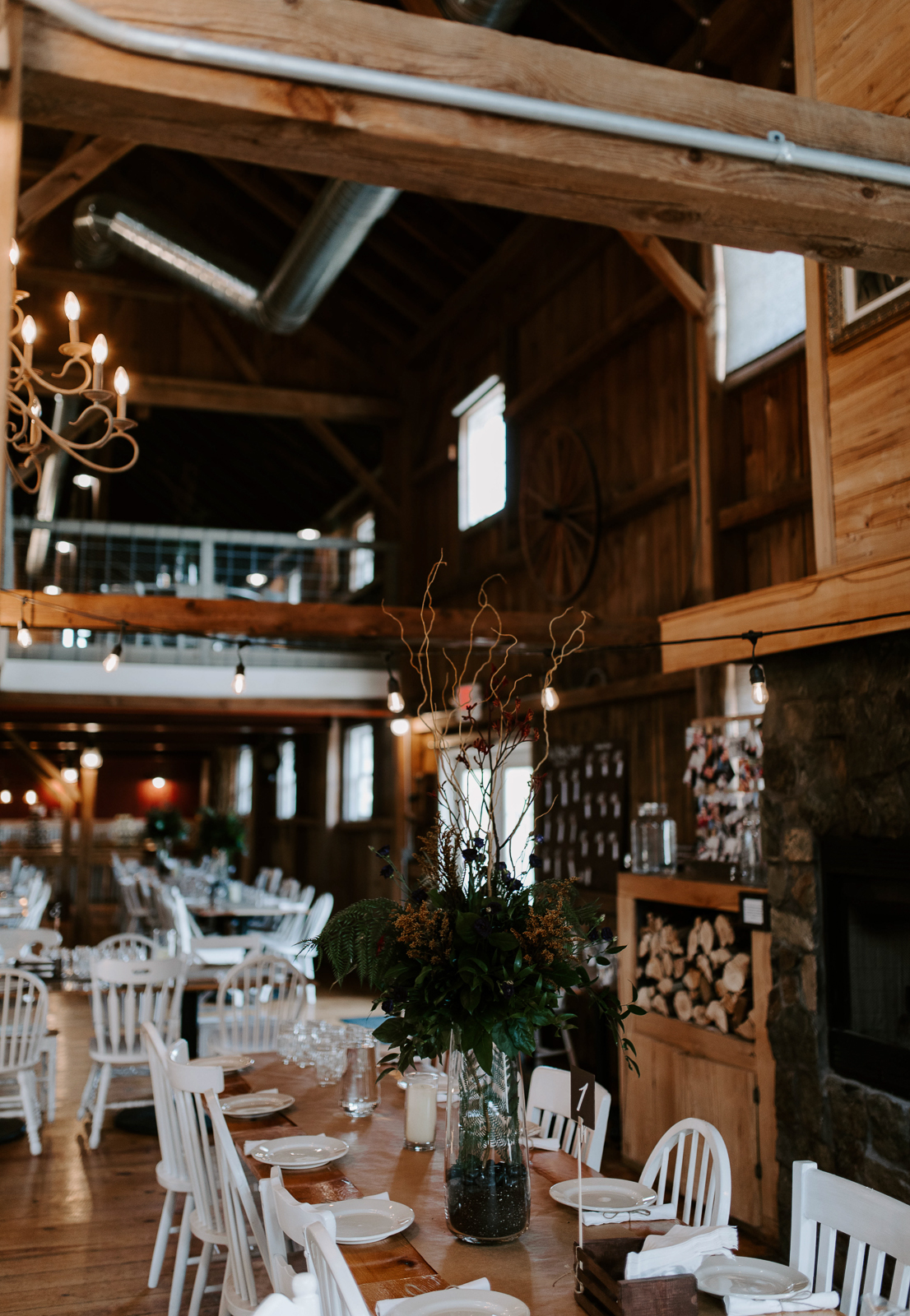 TELL US ABOUT THE FOOD, DESSERTS, AND ANY SPECIALTY BEVERAGES ON THE MENU: The food and desserts were catered by Jonathan's previous employer, Festival Foods! It was fun to work with his friends and former coworkers to create a beautiful buffet and gorgeous, tasty cupcakes! We love Wisconsin, so we featured New Glarus, Wollersheim, and our friend's home brewery Numb Tongue! We also love our box wines and budgets, so we had some boxed wine disguised in beautiful oak barrels!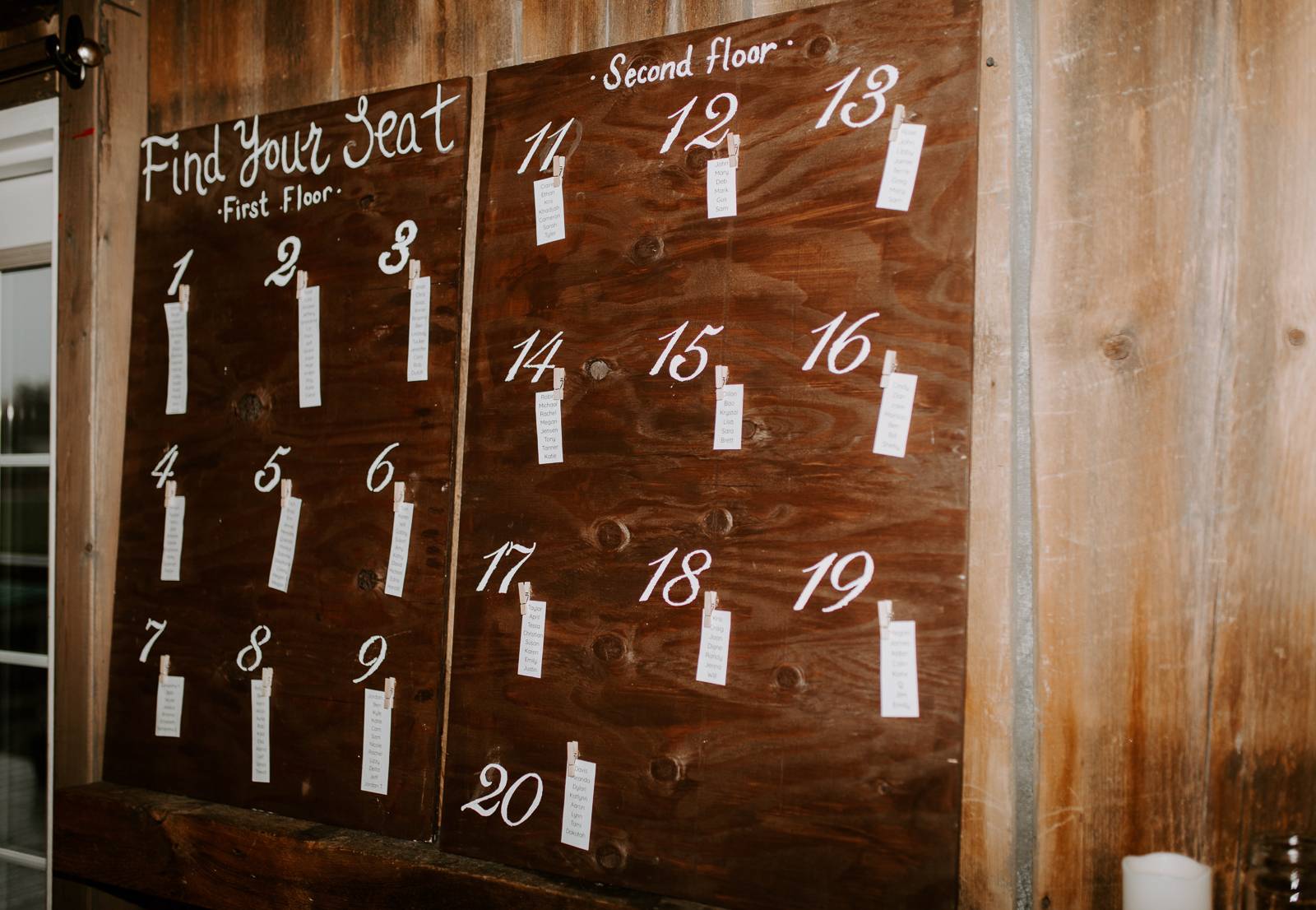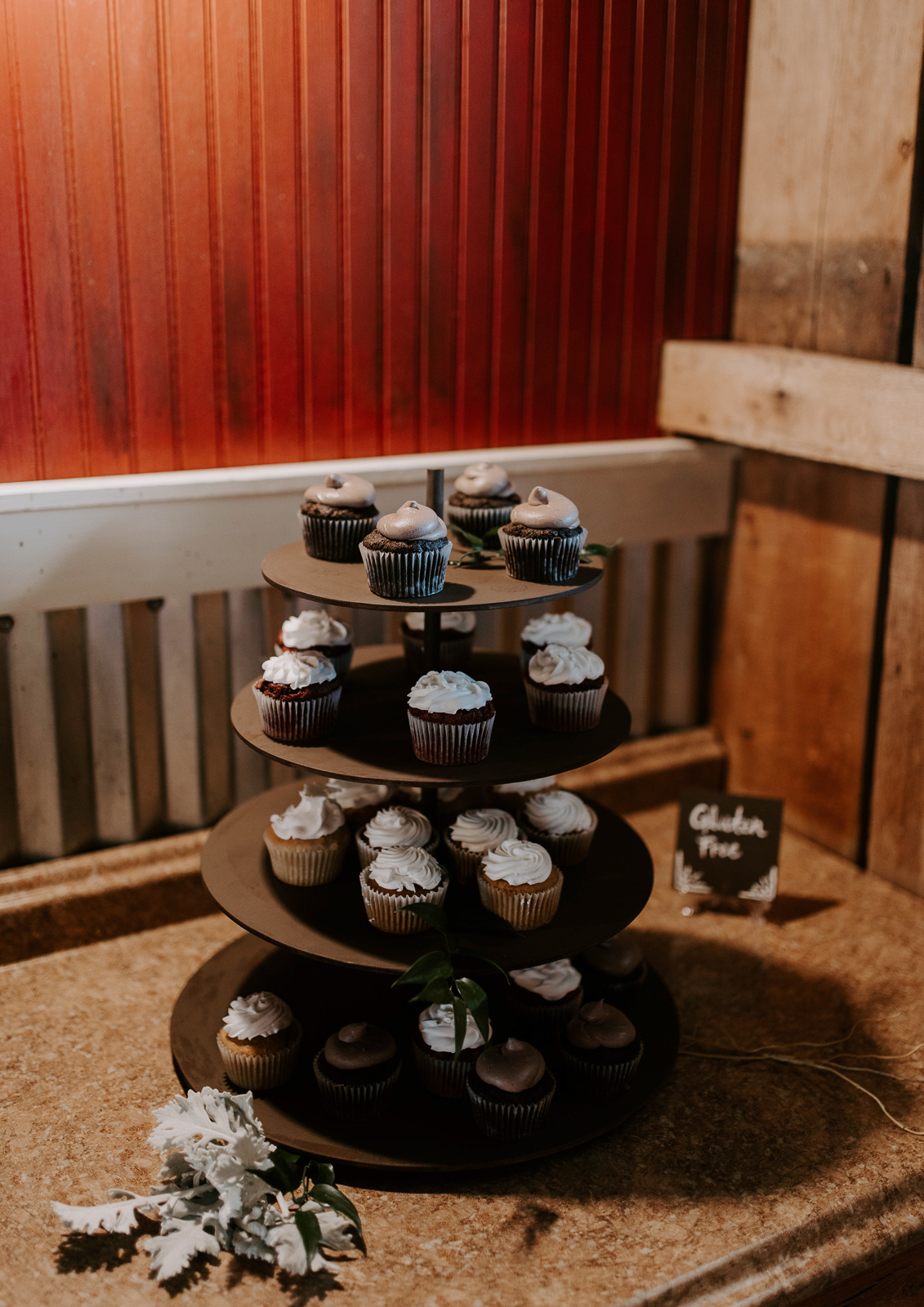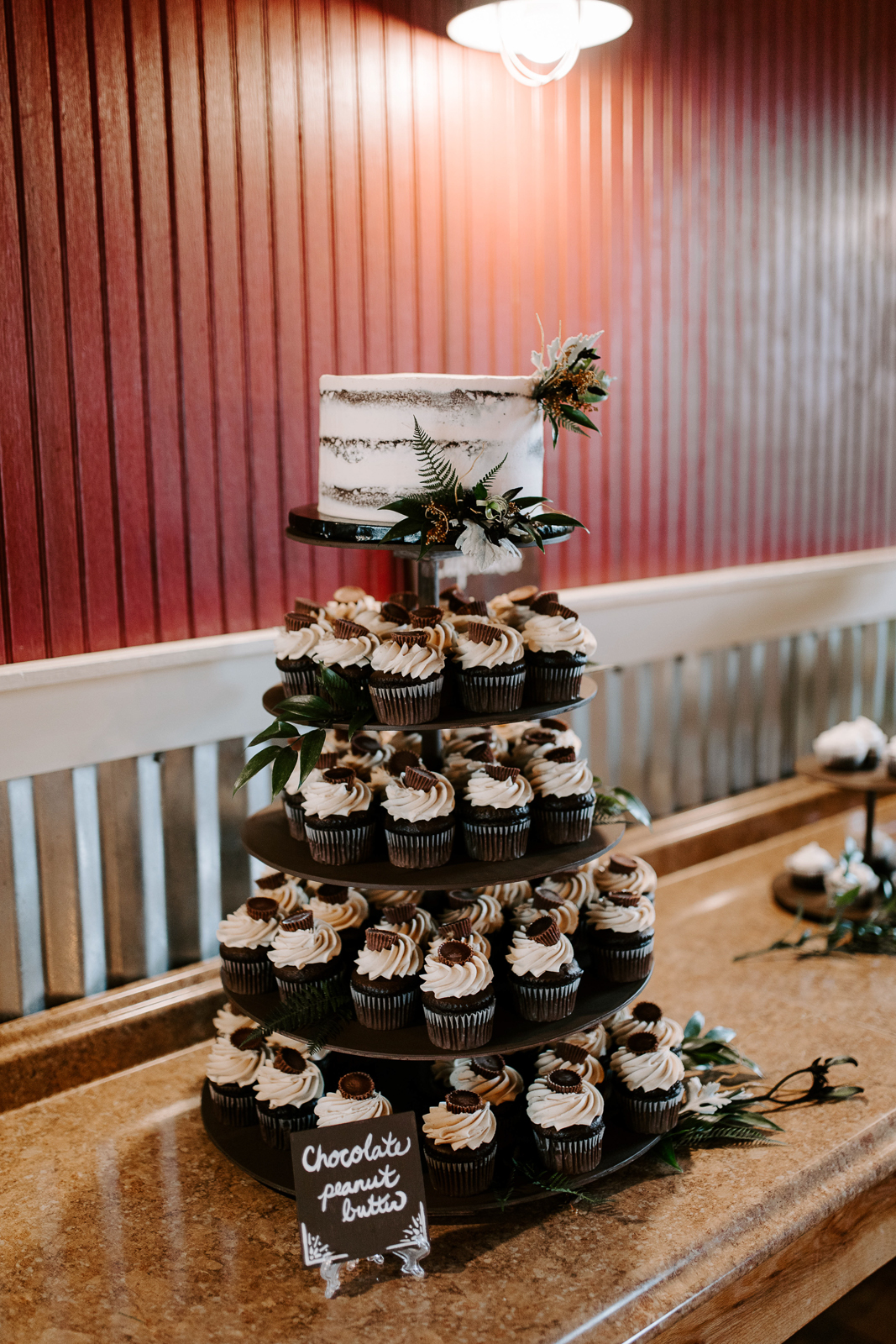 WHAT WAS YOUR FAVORITE MOMENT FROM YOUR WEDDING? Our first dance was so special. Our friends, Ben and Megan, played and sang "Can I Have This Dance" from High School Musical. It was one of the only times we got to spend with each other where everything and everyone around us faded away, and we got to focus on enjoying our marriage and each other!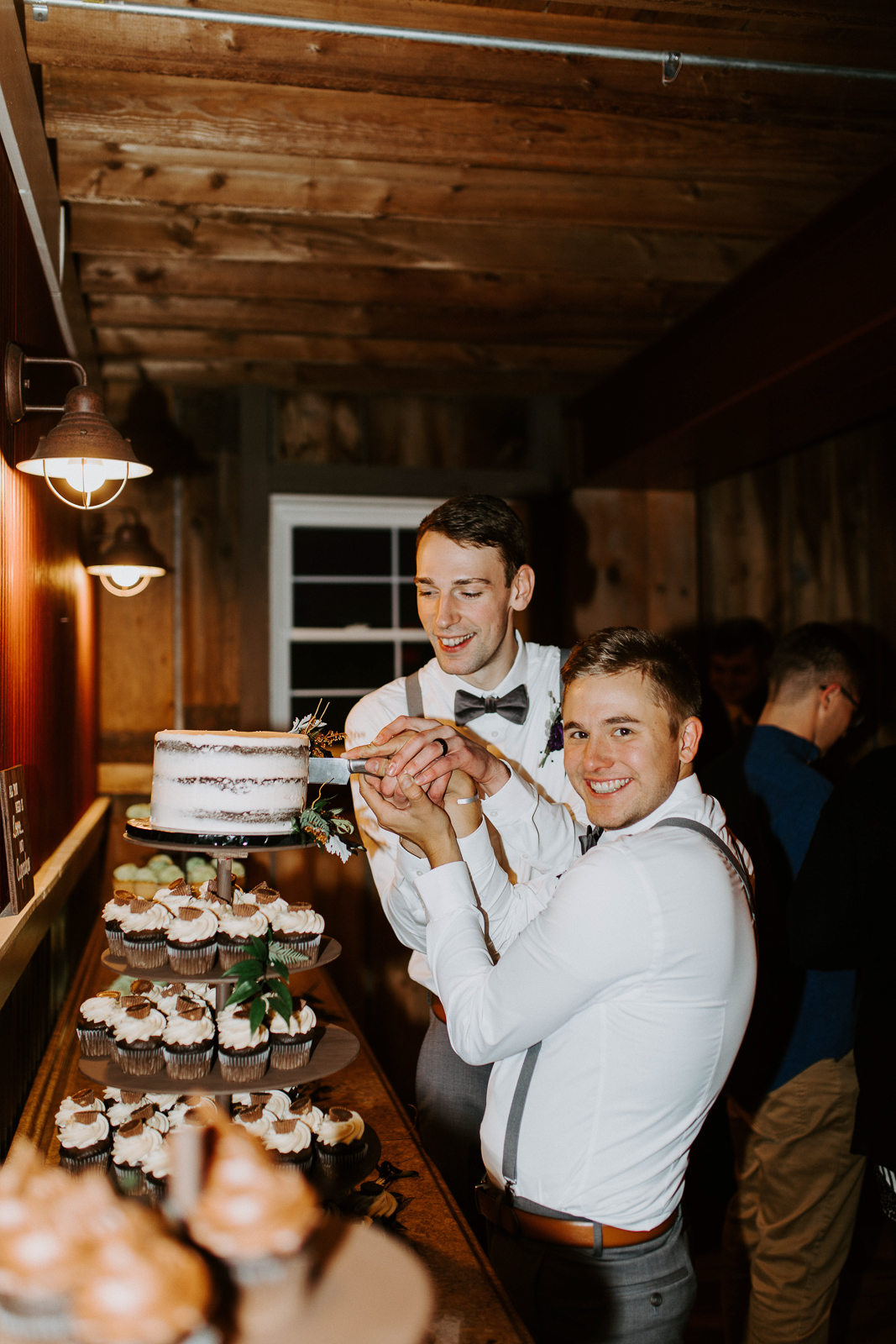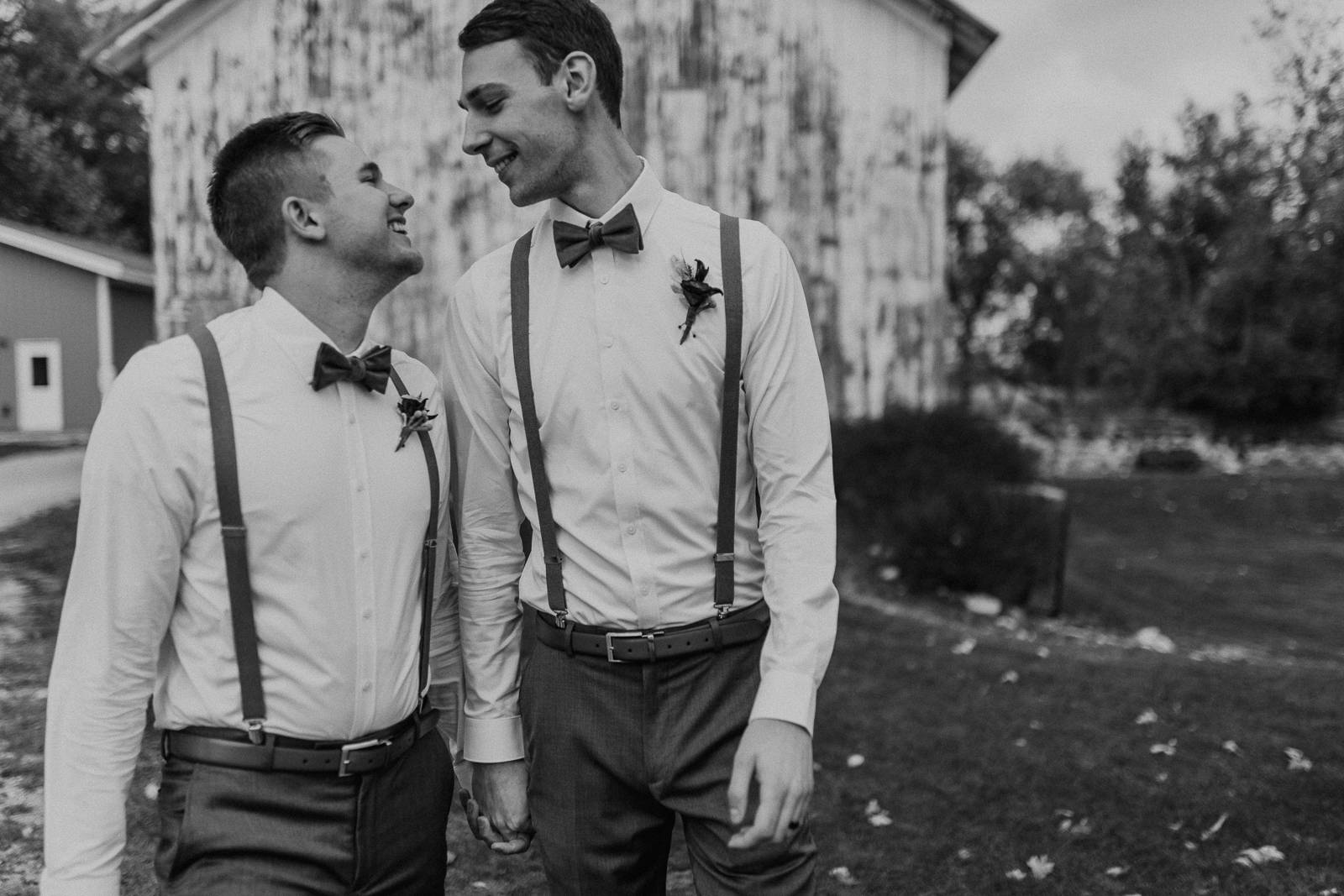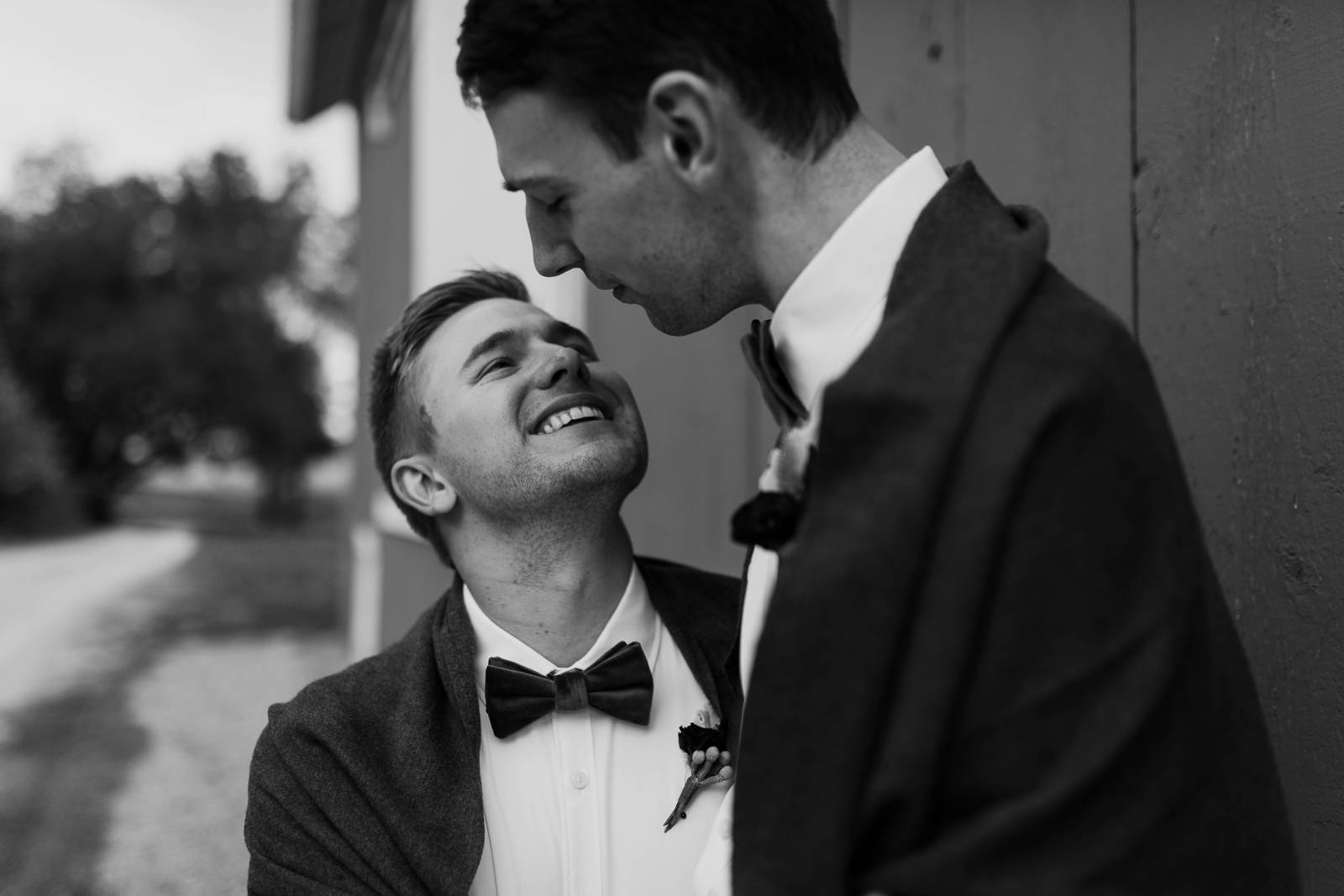 TELL US ABOUT YOUR HONEYMOON: We journeyed to St. Thomas for sailing, scuba diving, and snorkeling! We were able to explore St. John as well and cross the Virgin Island National Park off of our national parks list!
WHAT DOES LIFE LOOK LIKE AFTER THE WEDDING? We live in Colorado Springs, CO, and are enjoying living in a place that makes it easy to be outside often! We've been hiking around the mountains and creating a new Colorado community! Jonathan has started working for Northwestern Mutual, and I am the Director of Retreating at Rainbow Trail Lutheran Camp.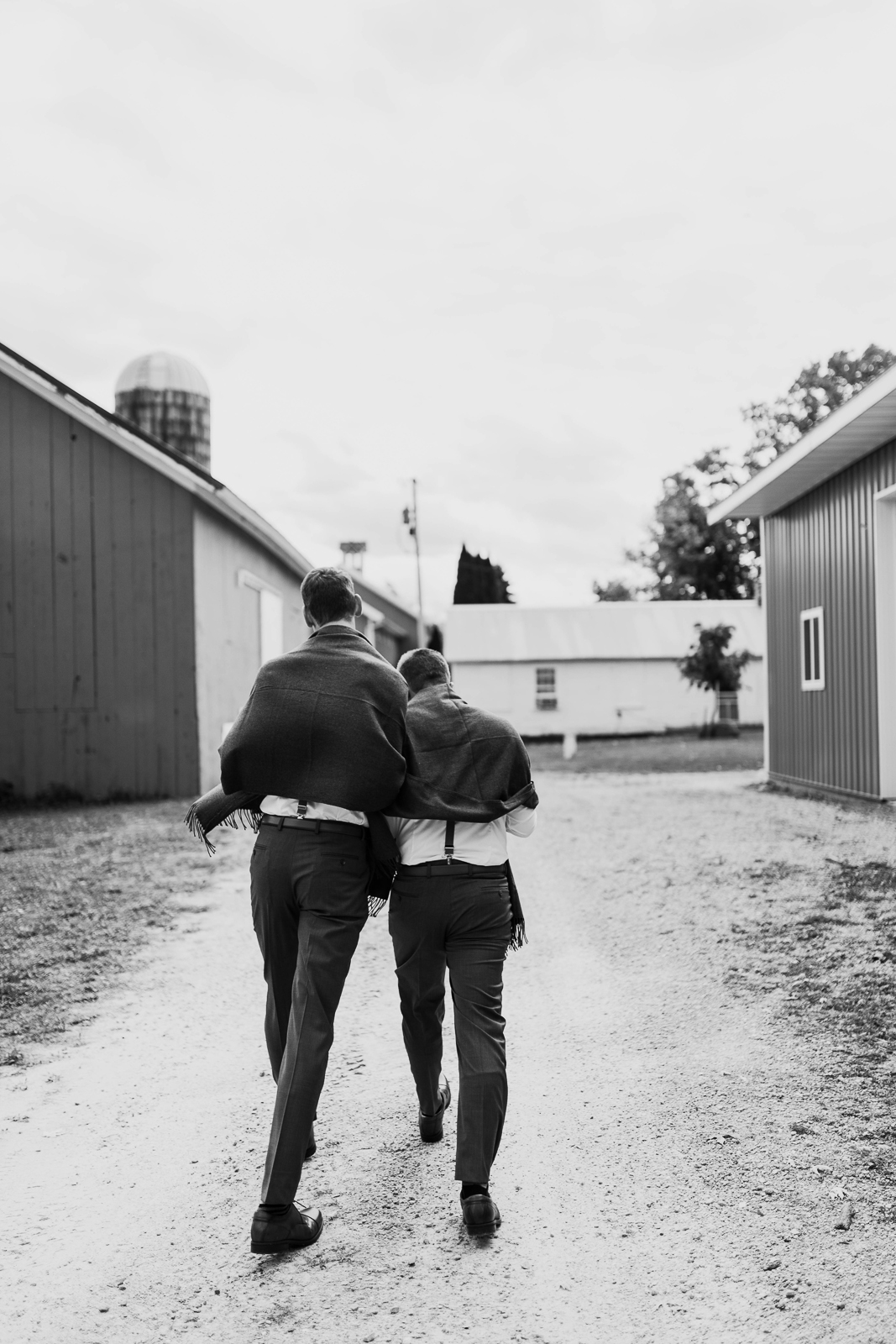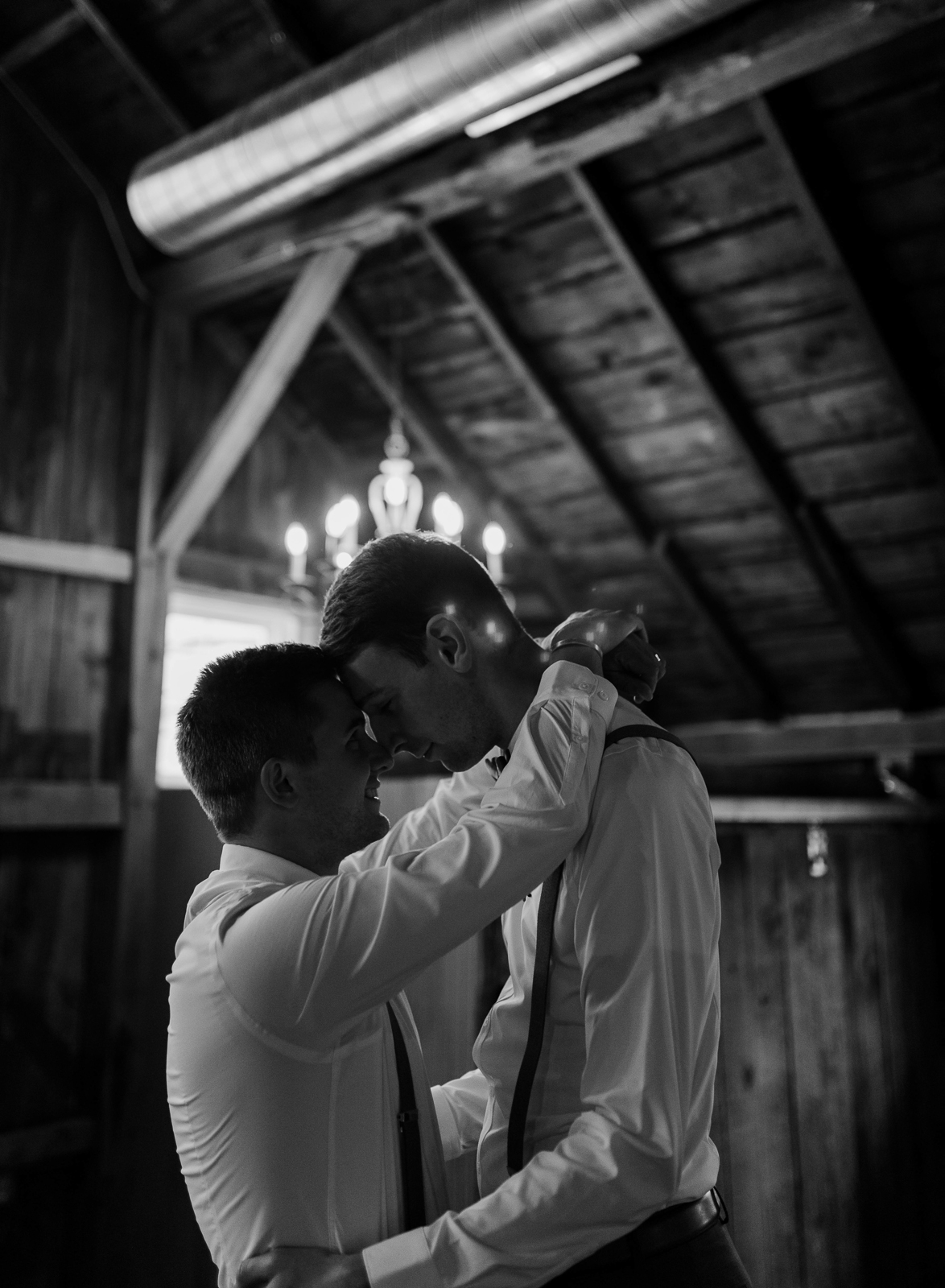 IS THERE ANY ADVICE YOU'D GIVE TO OTHER COUPLES PLANNING THEIR WEDDING? Spend lots of time dreaming about how magical it can be, put in as much work as you'd like to get back in making those dreams a reality. When the day comes, take it in, let go, and enjoy! Don't let minor inconveniences ruin your day.
ANY WEDDING PLANNING REGRETS? We (okay Daniel) definitely procrastinated on the glass etching. Plan ahead! I wish we had a team to help on the day of that knew more details, so Jonathan and I were responsible for less on the day of.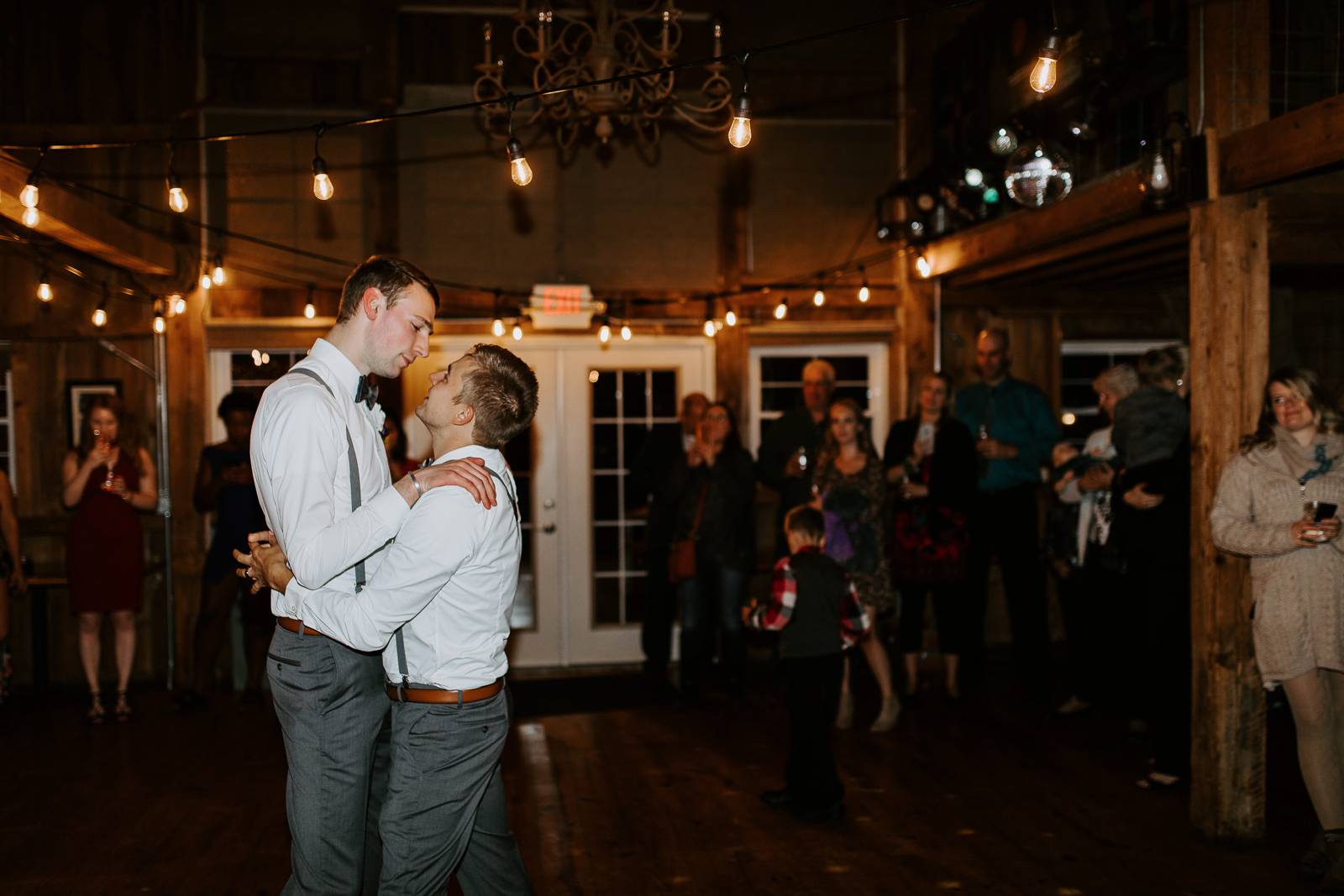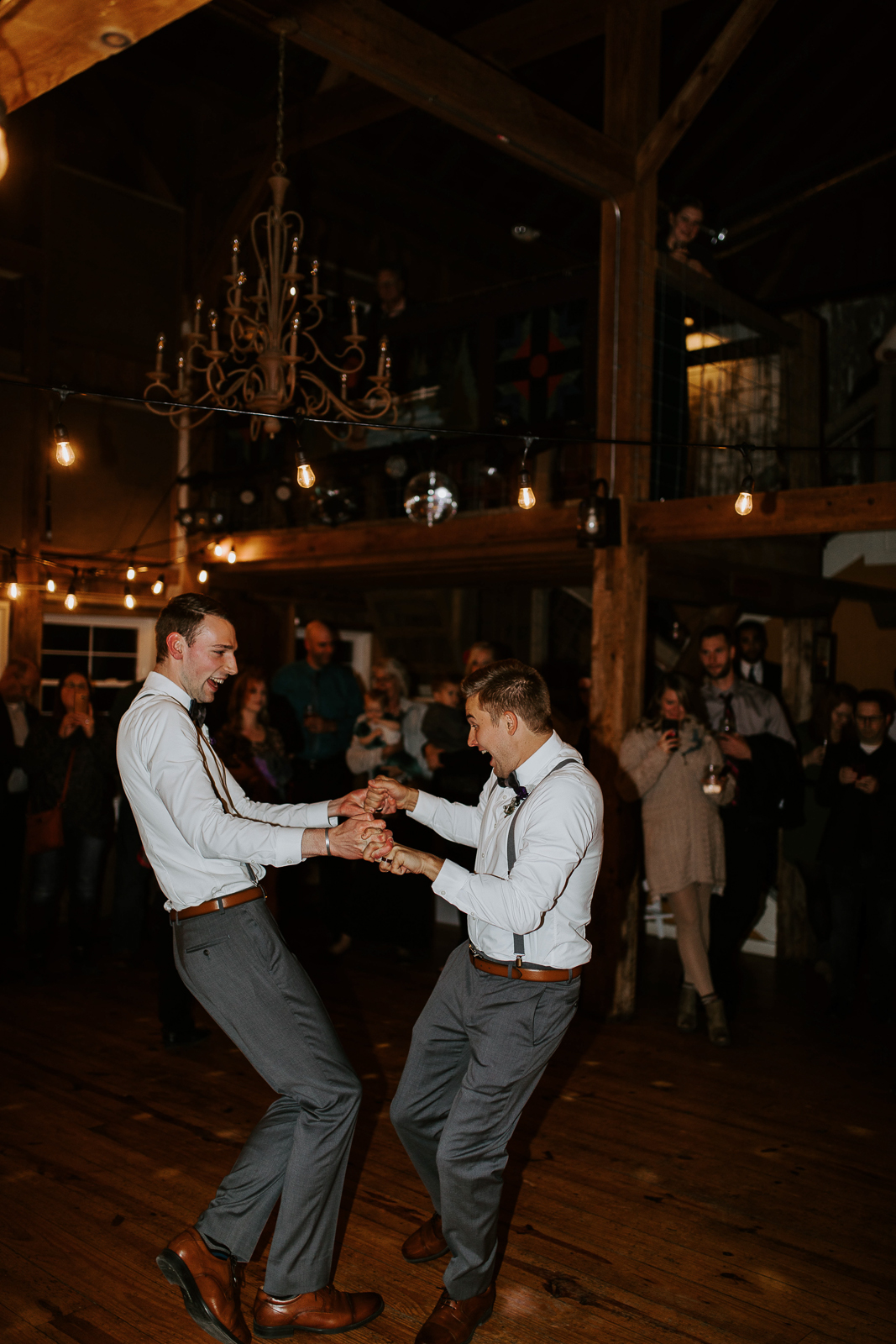 For more real Wisconsin wedding inspiration, enjoy visiting our other BLOG FEATURES.