On July 24, 2020, Kailee and Tyler pledged their life together during their intimate, moody, and minimalistic wedding at a beautiful private family campground surrounded by some of their closest loved ones. When their wedding plans changed due to the state of the world, Kailee and Tyler truly made the best out of challenging circumstances to celebrate their special day! Filled with an abundance of personal touches, modern flair, and romance, enjoy all of the inspiration from this real Midwest wedding below!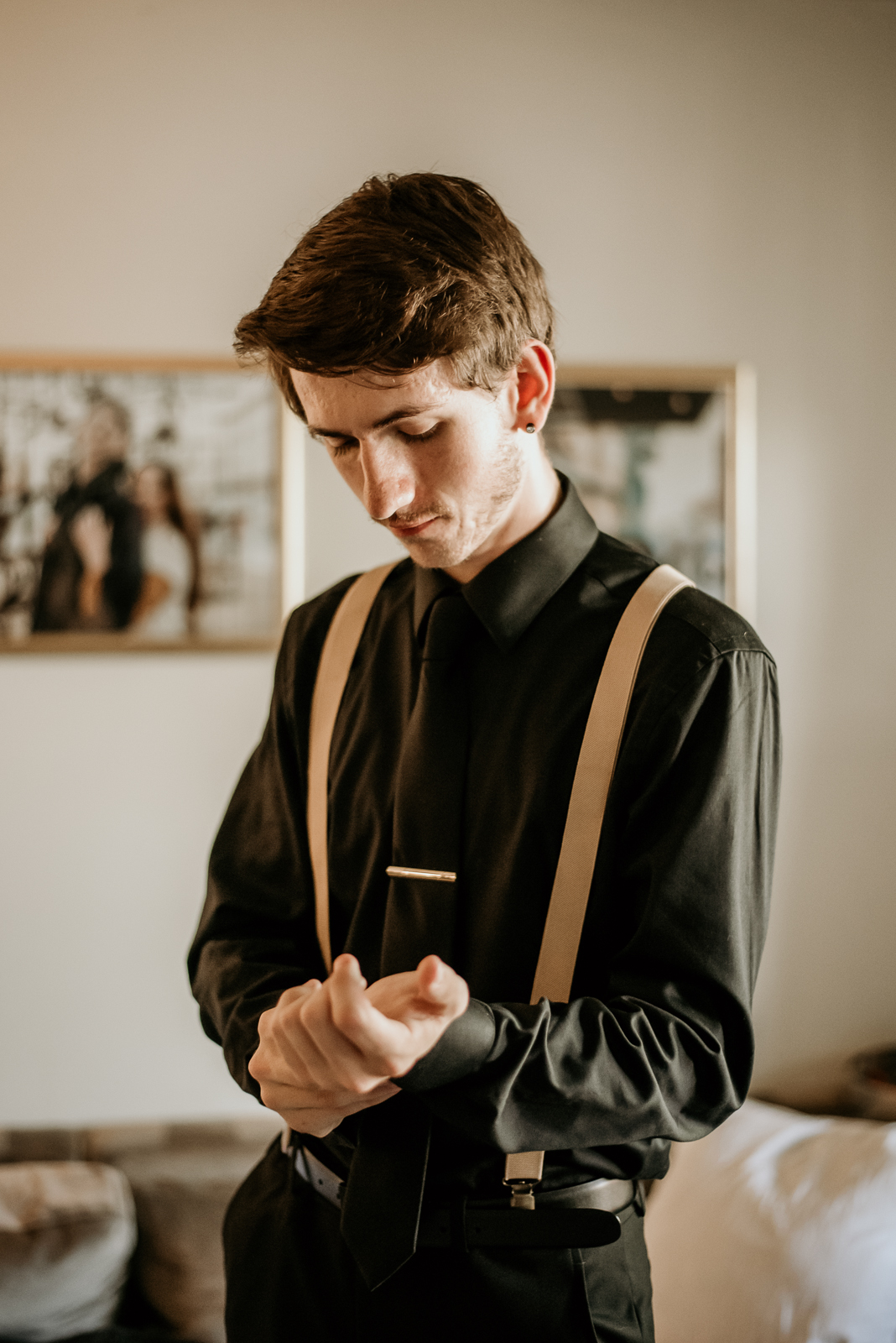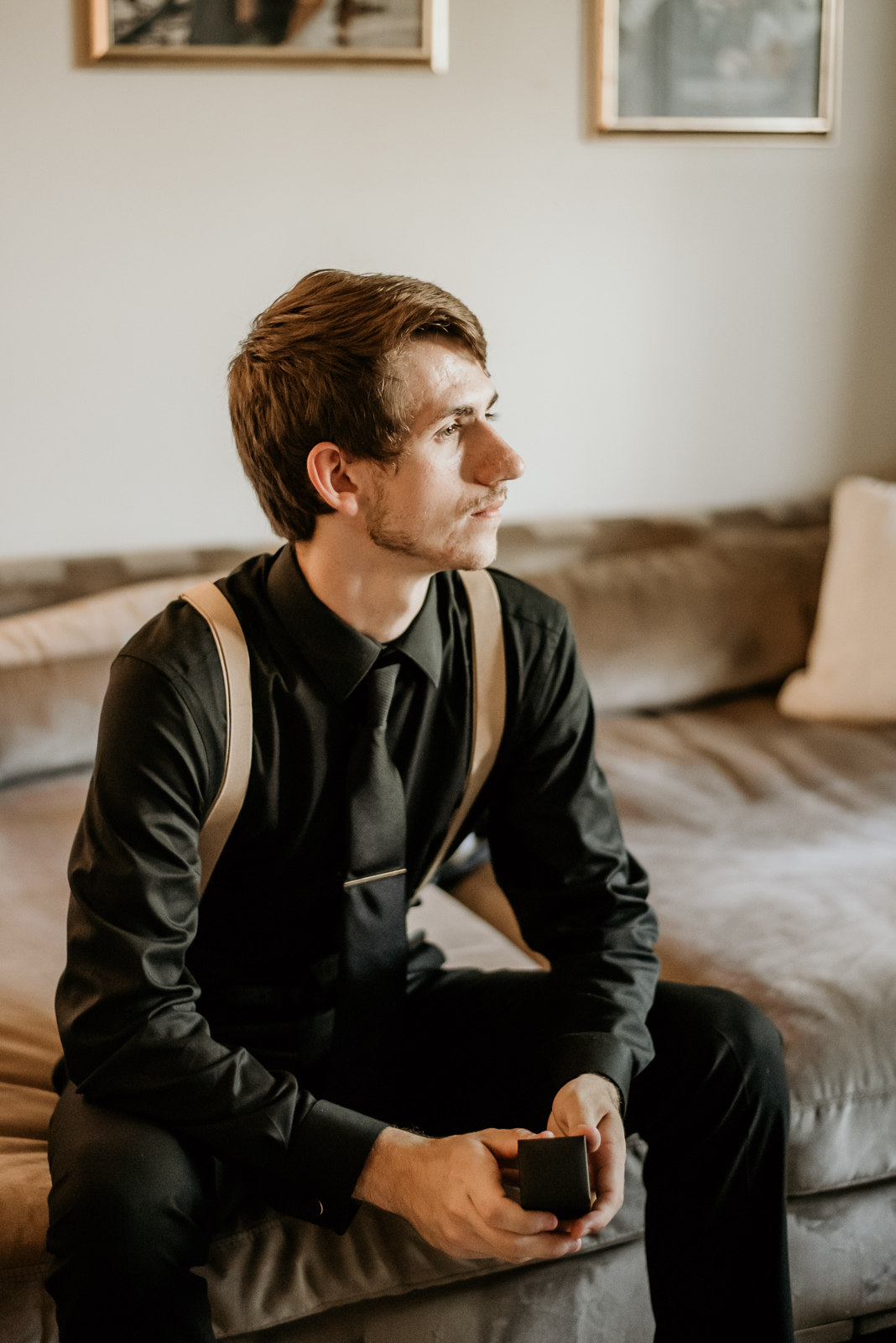 NAME OF COUPLE: Kailee + Tyler
WEDDING DATE: July 24, 2020
HOW DID YOU MEET? We met at a bonfire that Tyler's friend had back in high school! One of my friends was seeing Tyler's best friend at the time, and he invited us both over.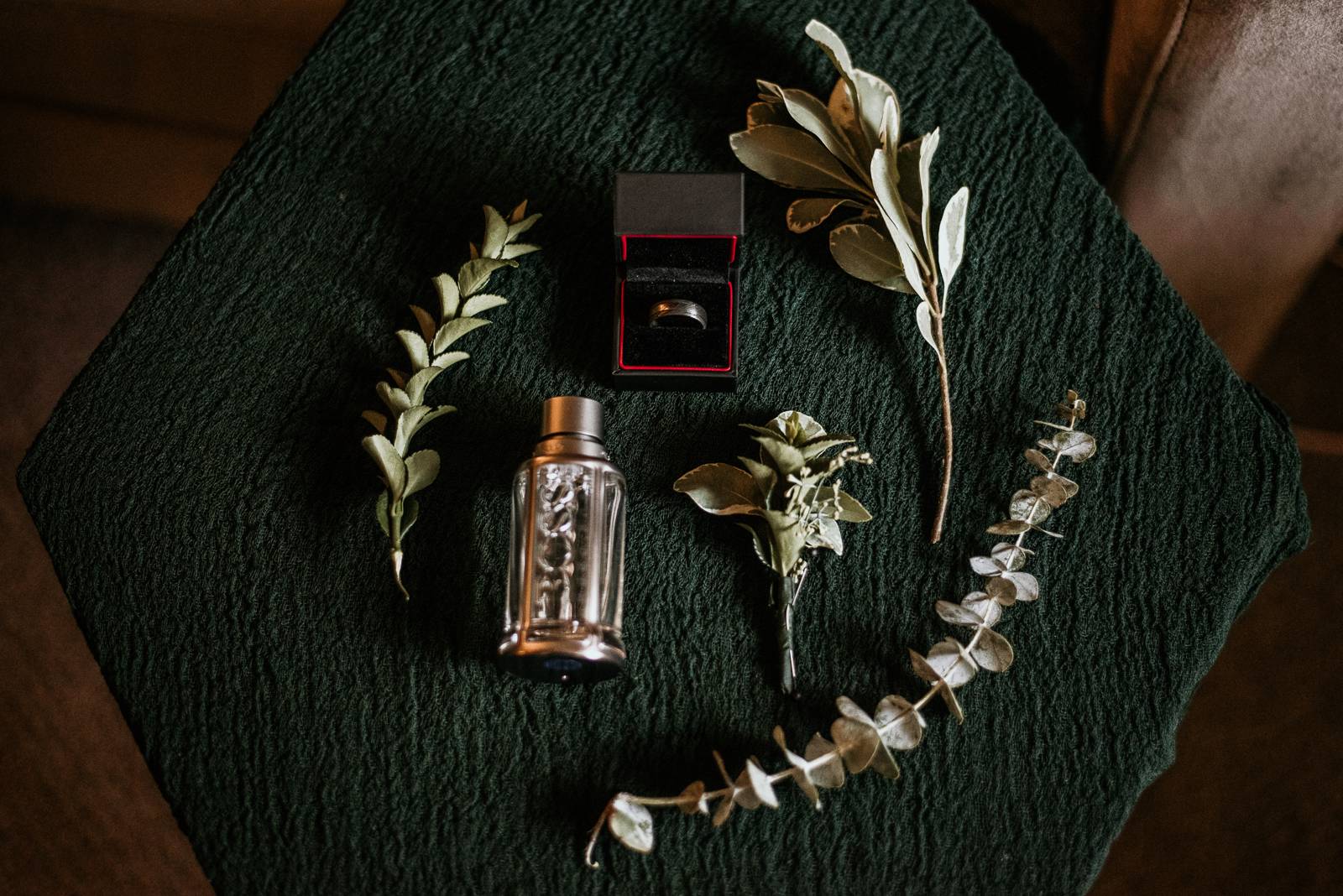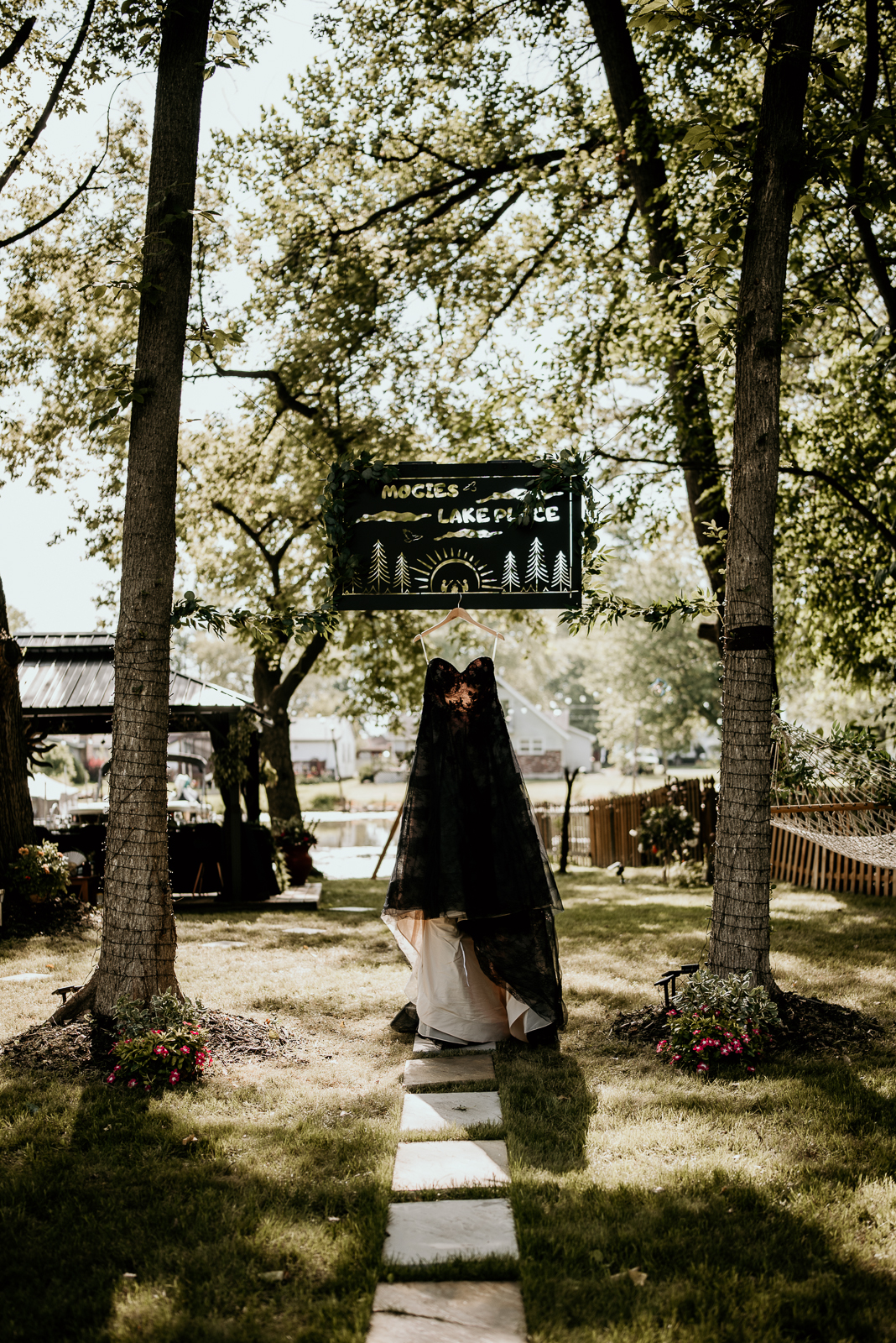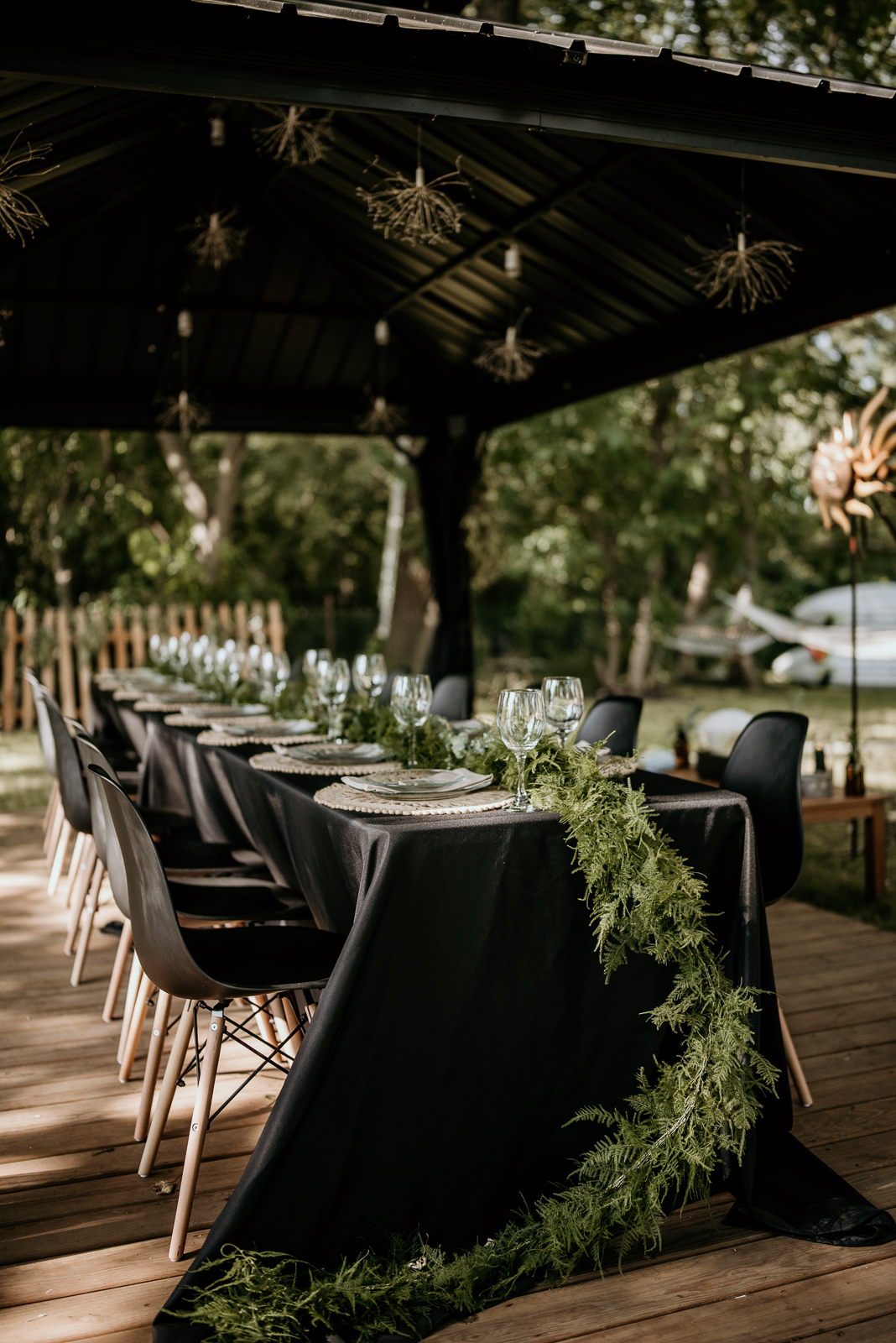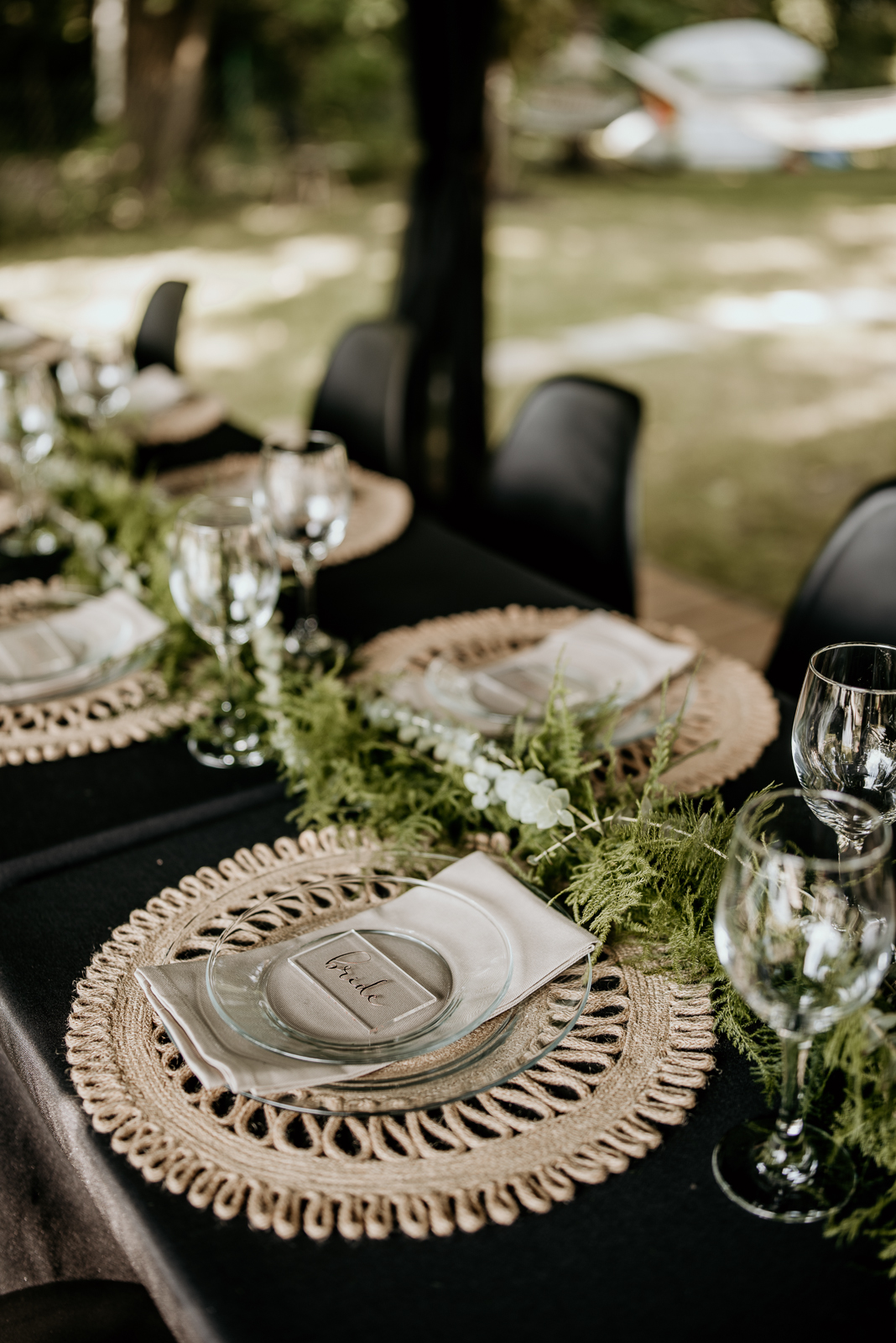 HOW DID YOU KNOW YOU HAD FOUND "THE ONE"? We both knew we were meant for each other pretty instantly. The night we met was just like none other - we had stayed up until 6am just talking and learning everything about each other, it felt so natural, and something just clicked between us.
TELL US ABOUT YOUR PROPOSAL: We took a trip to Puerto Rico and went on a horseback ride up through the mountains overlooking the beach. When we got to the end where they allow you to take pictures on the horses, Tyler got off his horse, walked over, and asked me to marry him! It was such a beautiful location, and definitely will be remembered!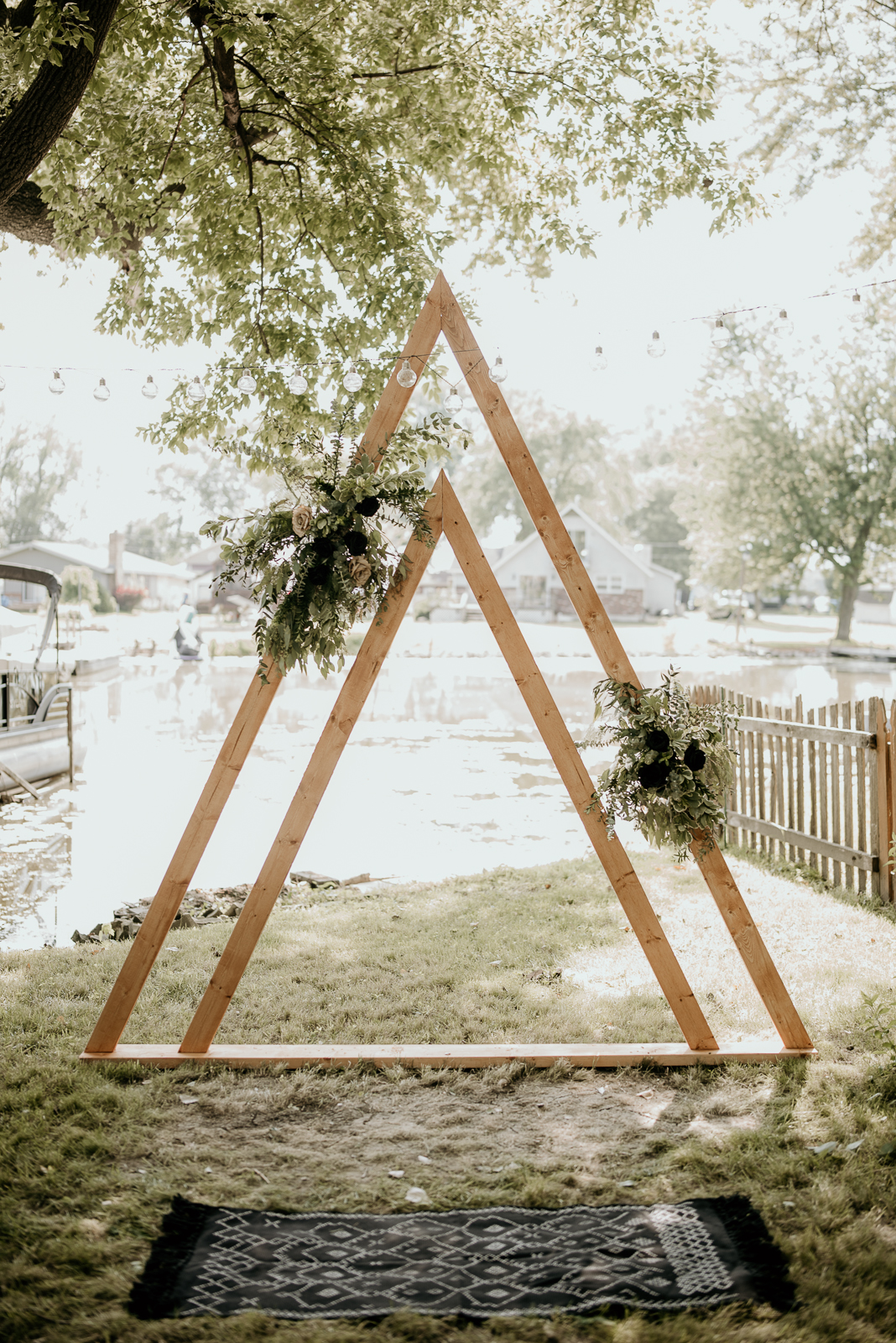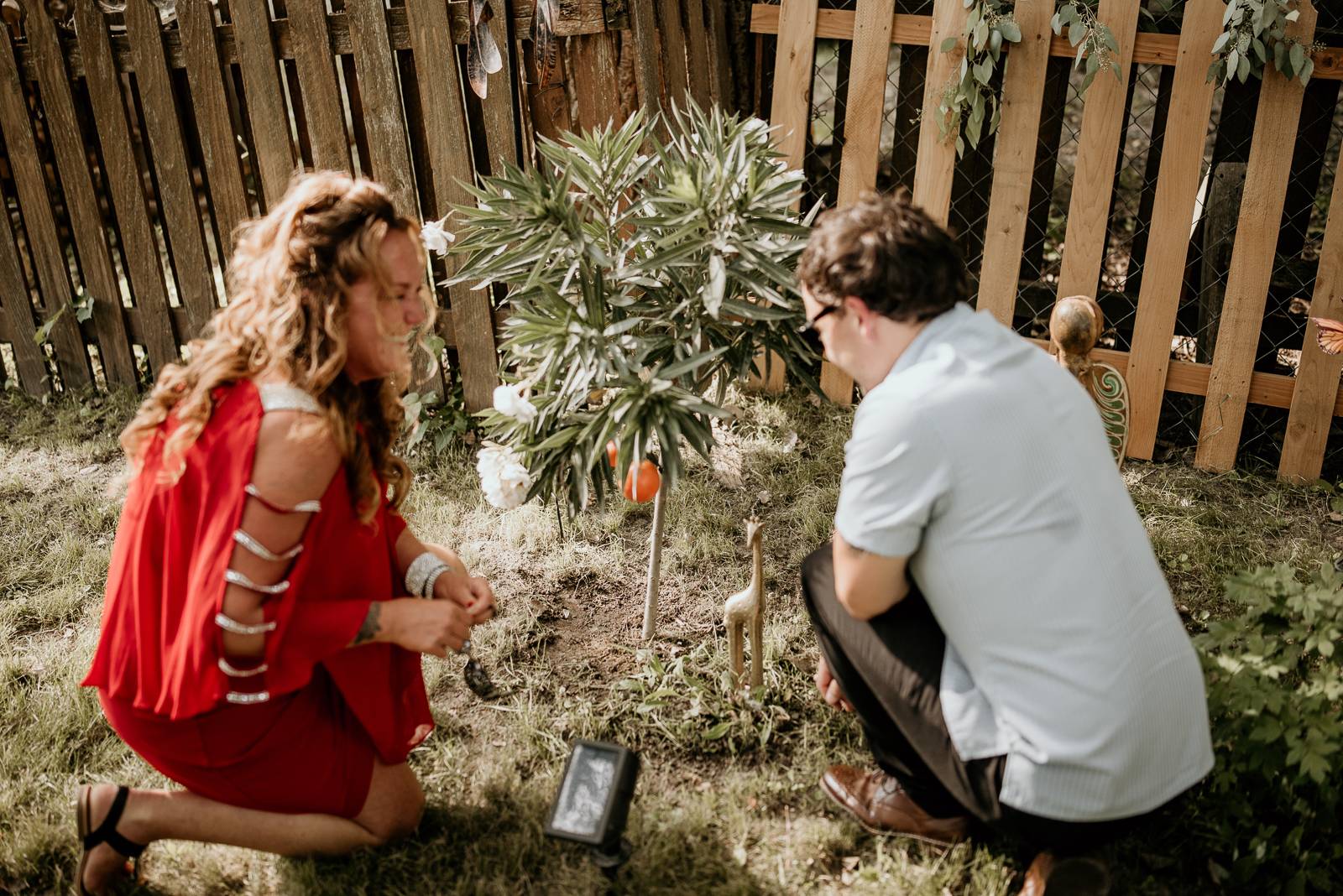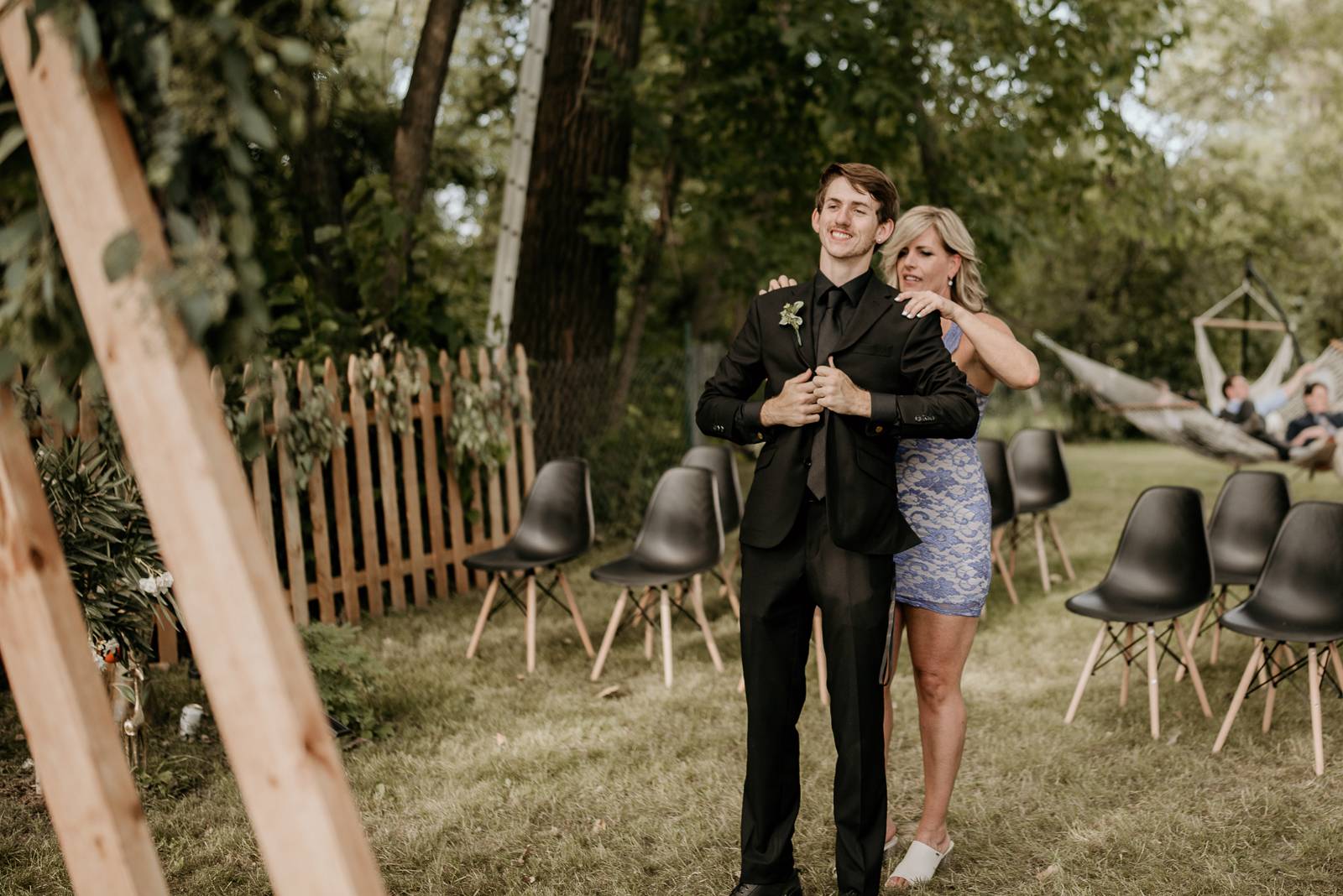 DESCRIBE YOUR WEDDING ATTIRE: Our wedding attire was, in my opinion, "minimalist moody" - we both wore black head to toe! I didn't intend on getting a dress my first time to a store, I kept trying white dresses, and nothing felt right. My maid of honor pulled this dress for me and said, "do you actually want to try black? Here's one". As soon as I walked out in it, I was glowing and couldn't stop smiling. The veil was placed on, and the tears started rolling. When I went to place the order, it turns out they stopped making this exact dress and only had one left in my size- it was meant to be! Something essential to me was to look and feel like myself on my wedding day, and I never wear white from day-to-day, so why would I on the most important day?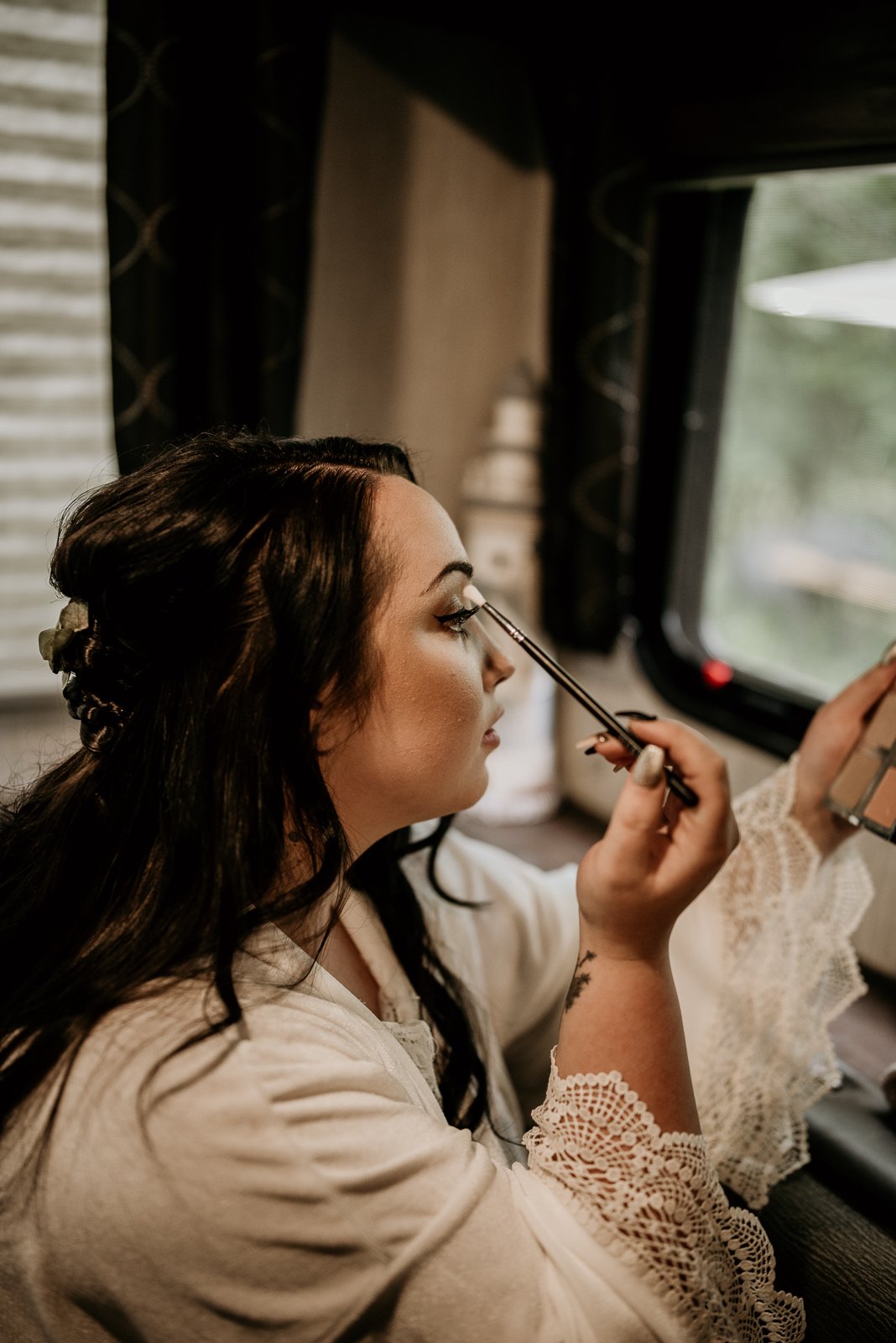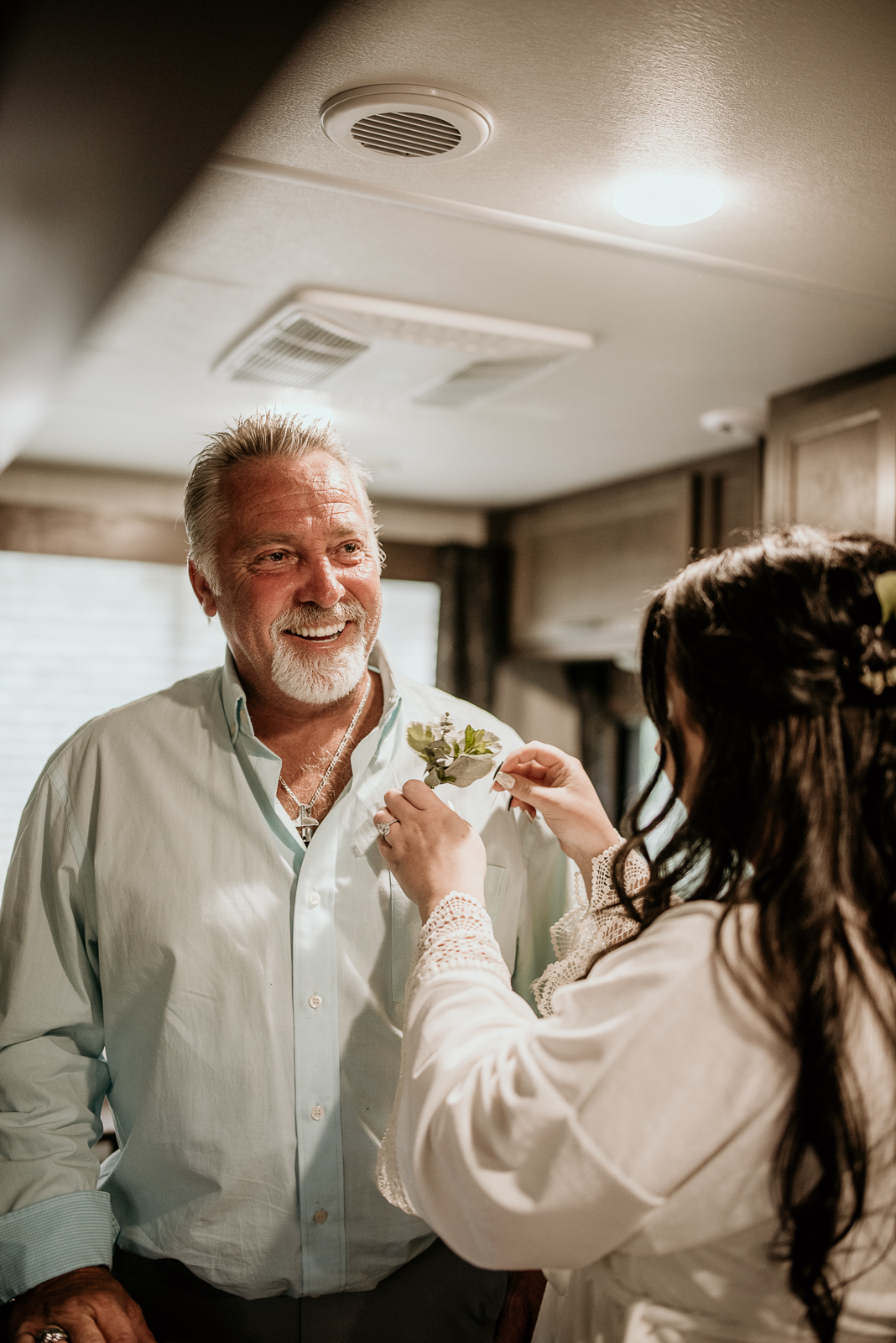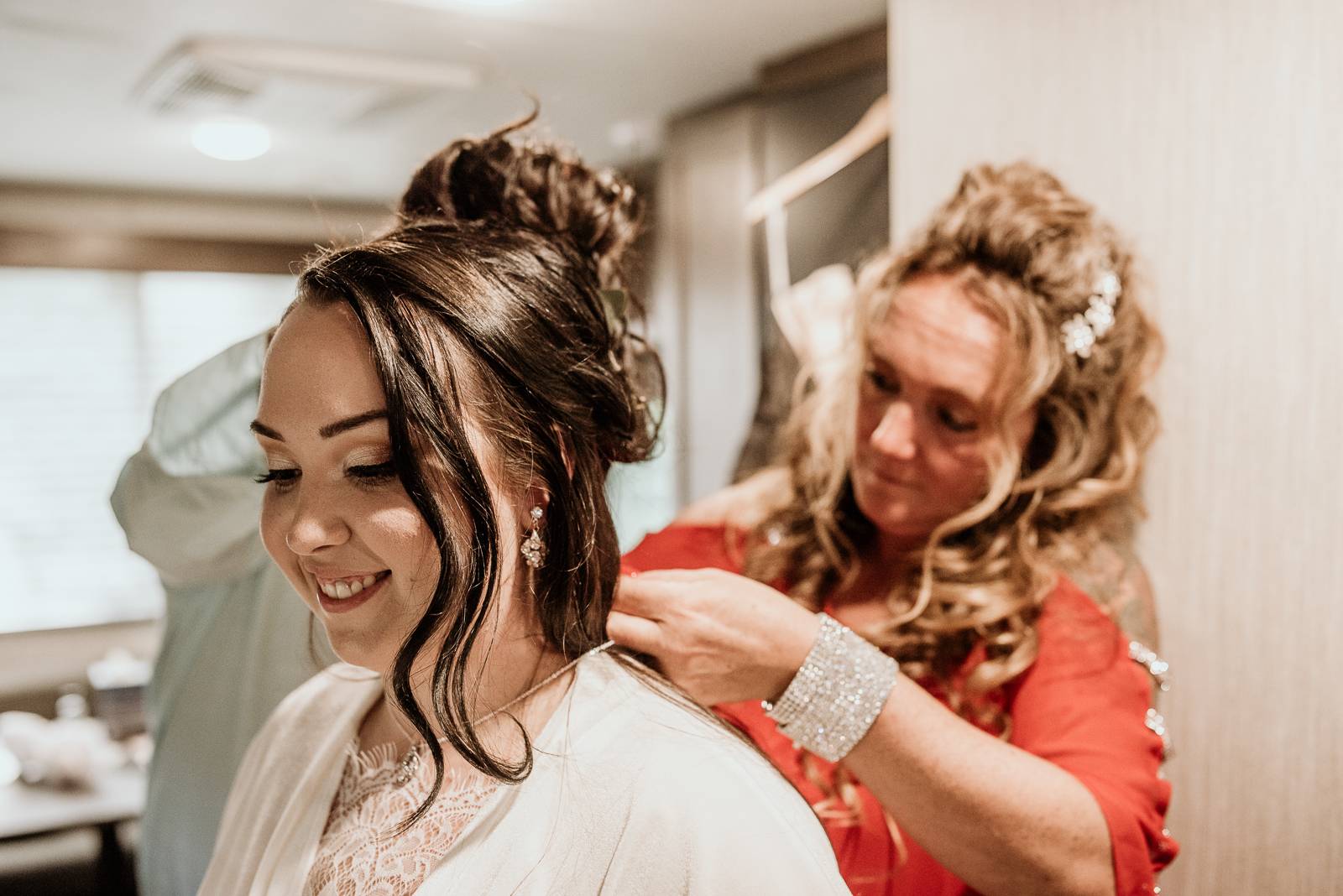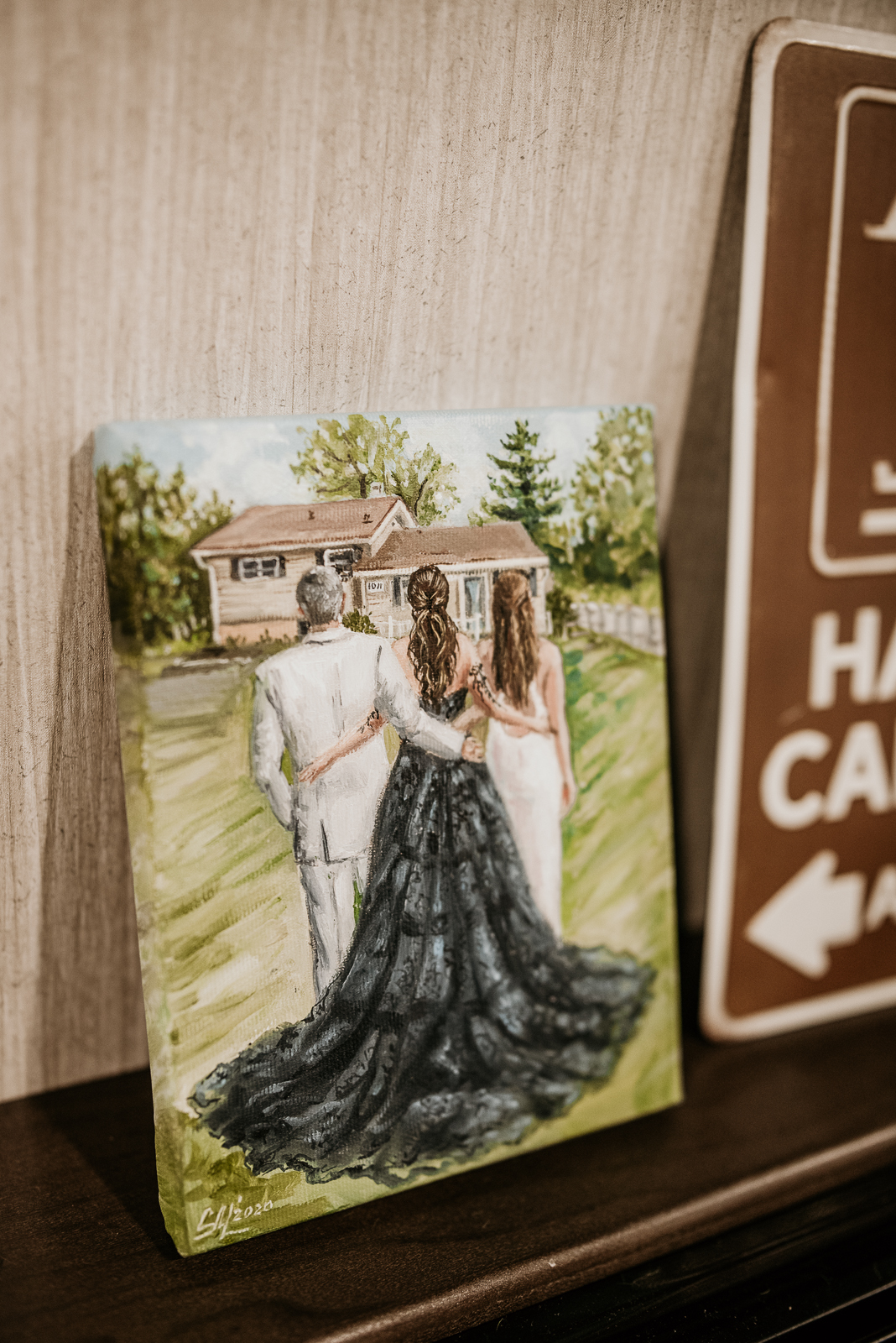 WERE THERE ANY PERSONAL TOUCHES OR DIY ELEMENTS? Our whole wedding was pretty much DIY! Since our original wedding was postponed due to COVID-19, we opted for a small one on our original day. My mom and I stayed up the night before making my bouquet, and I got up early to decorate the arch and table with our Sam's Club greenery! I also set up the entire tablescape as well as the dancing area.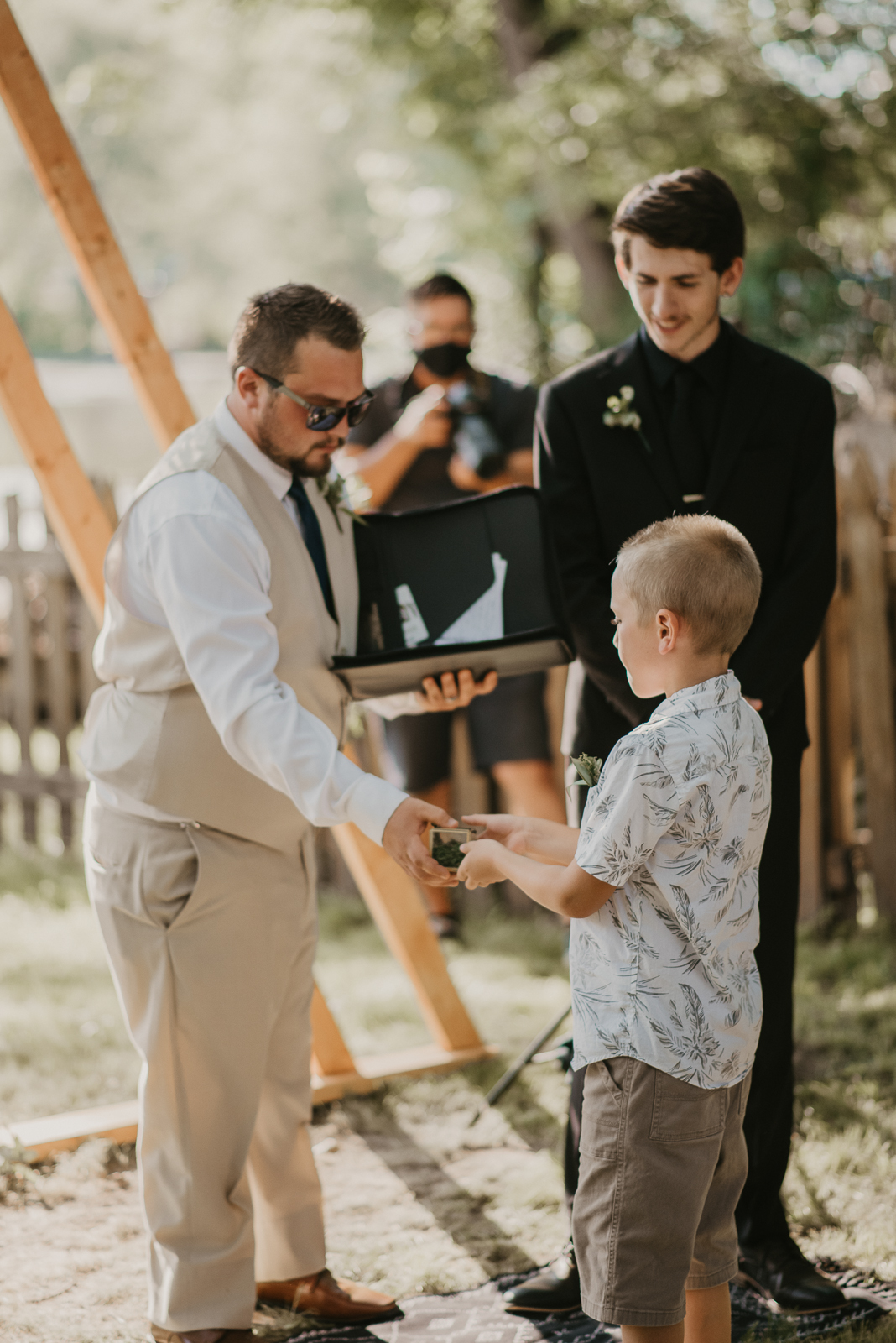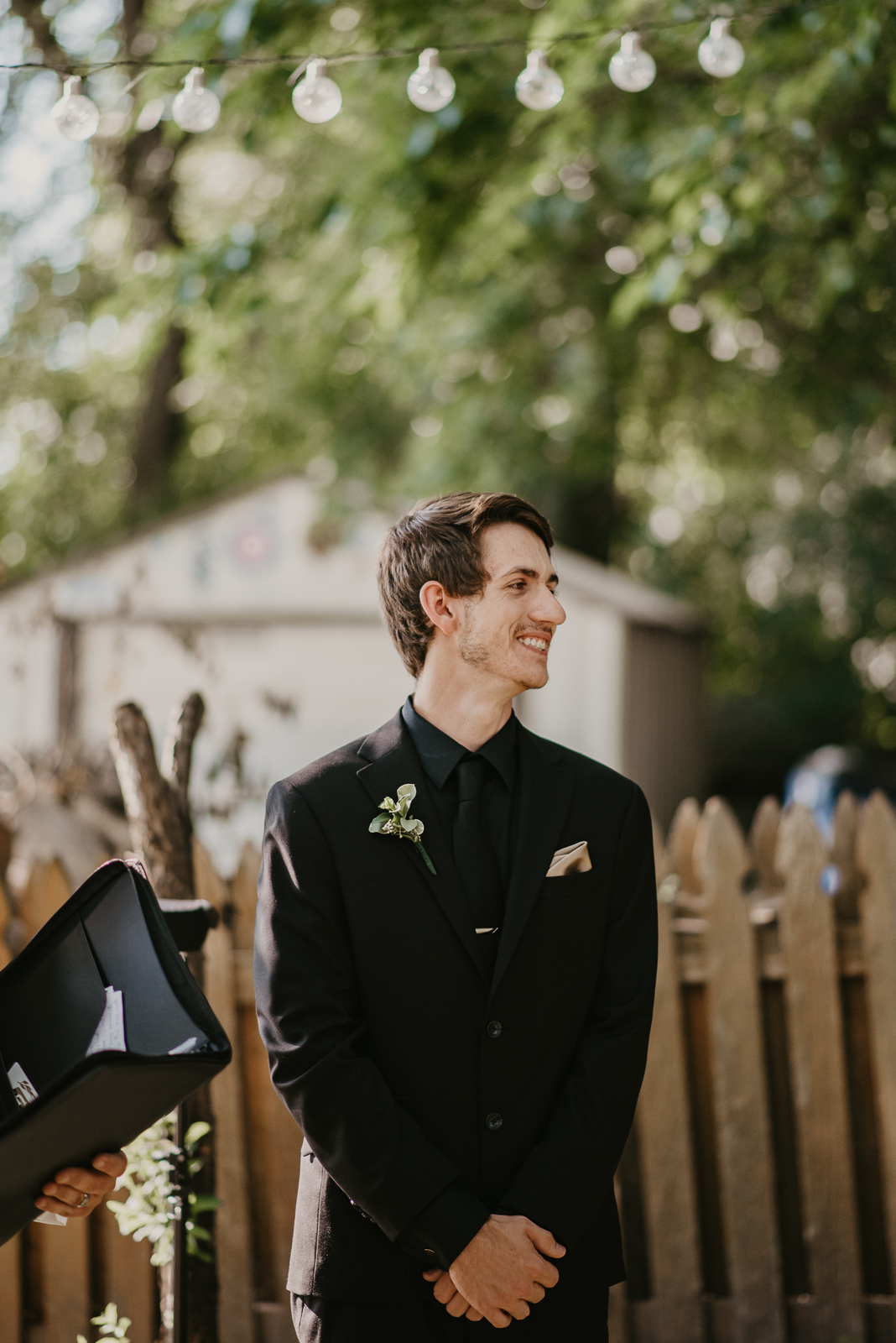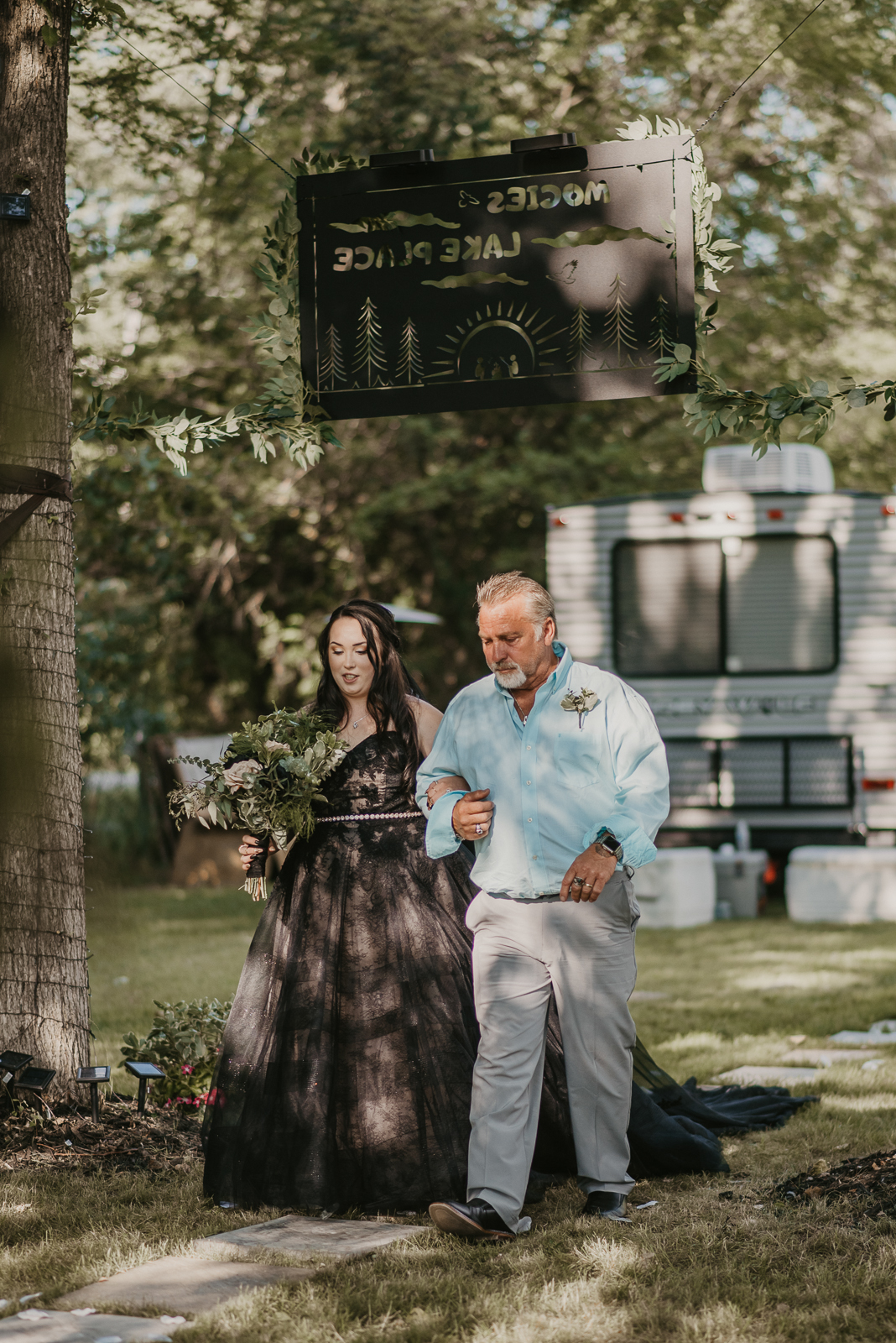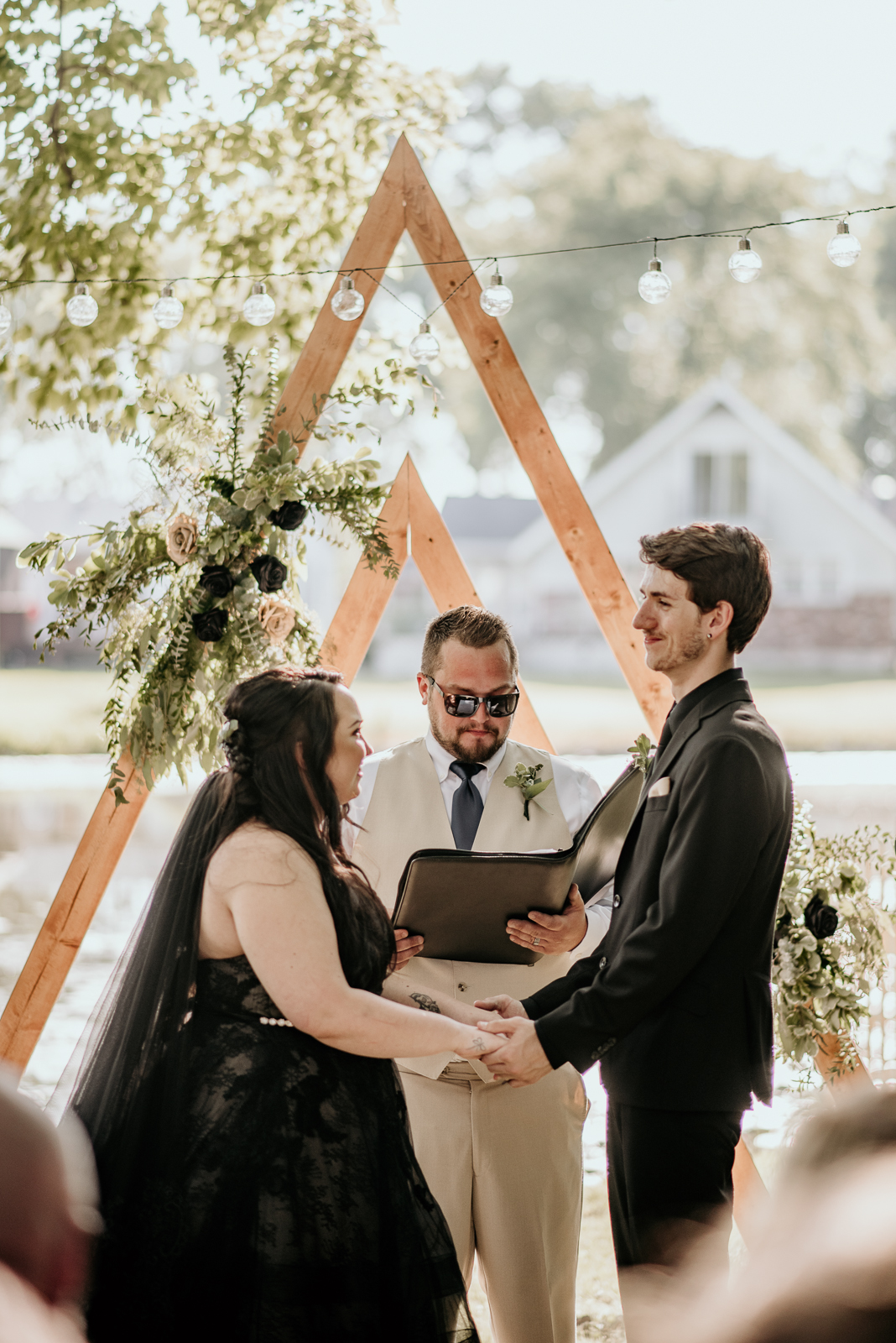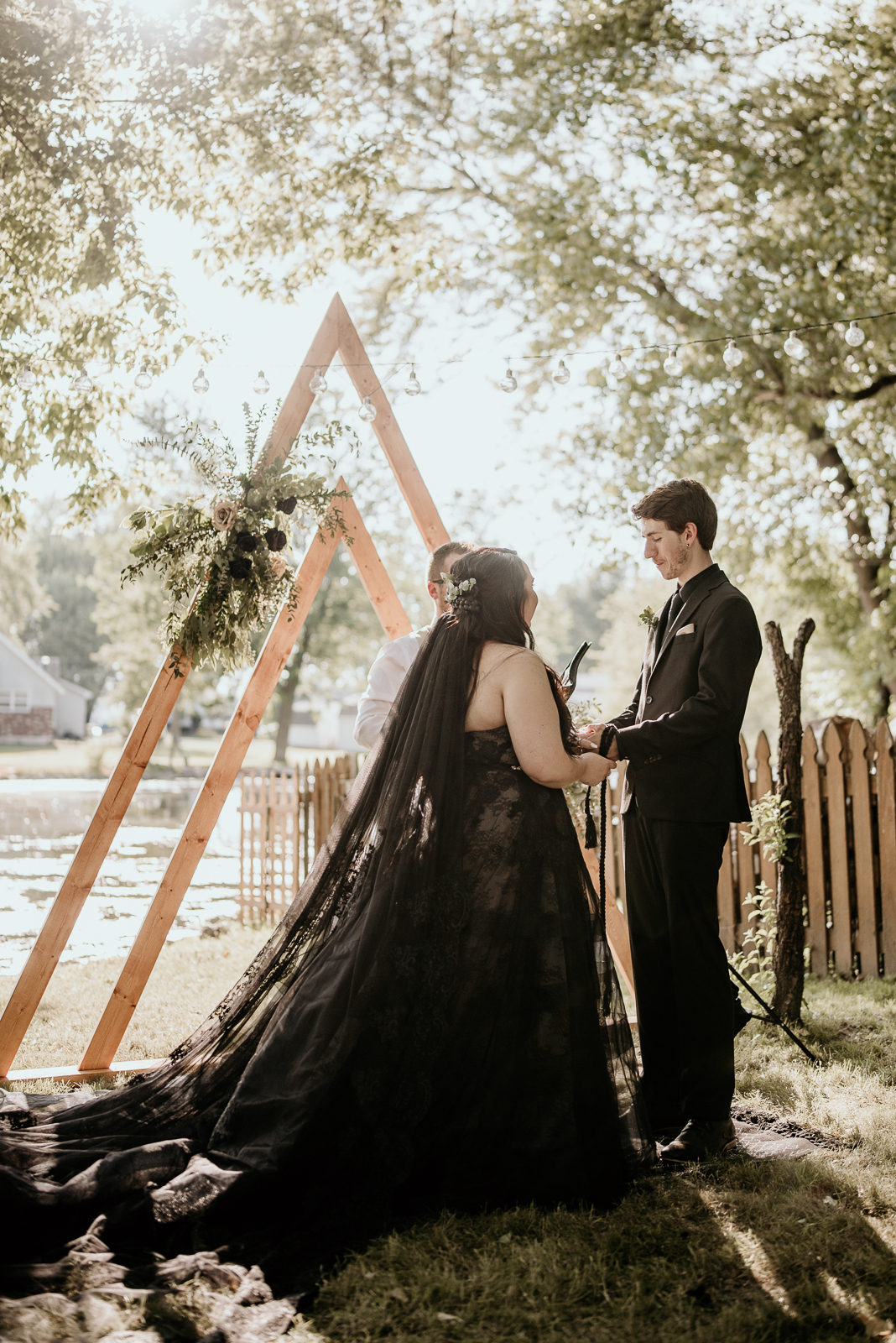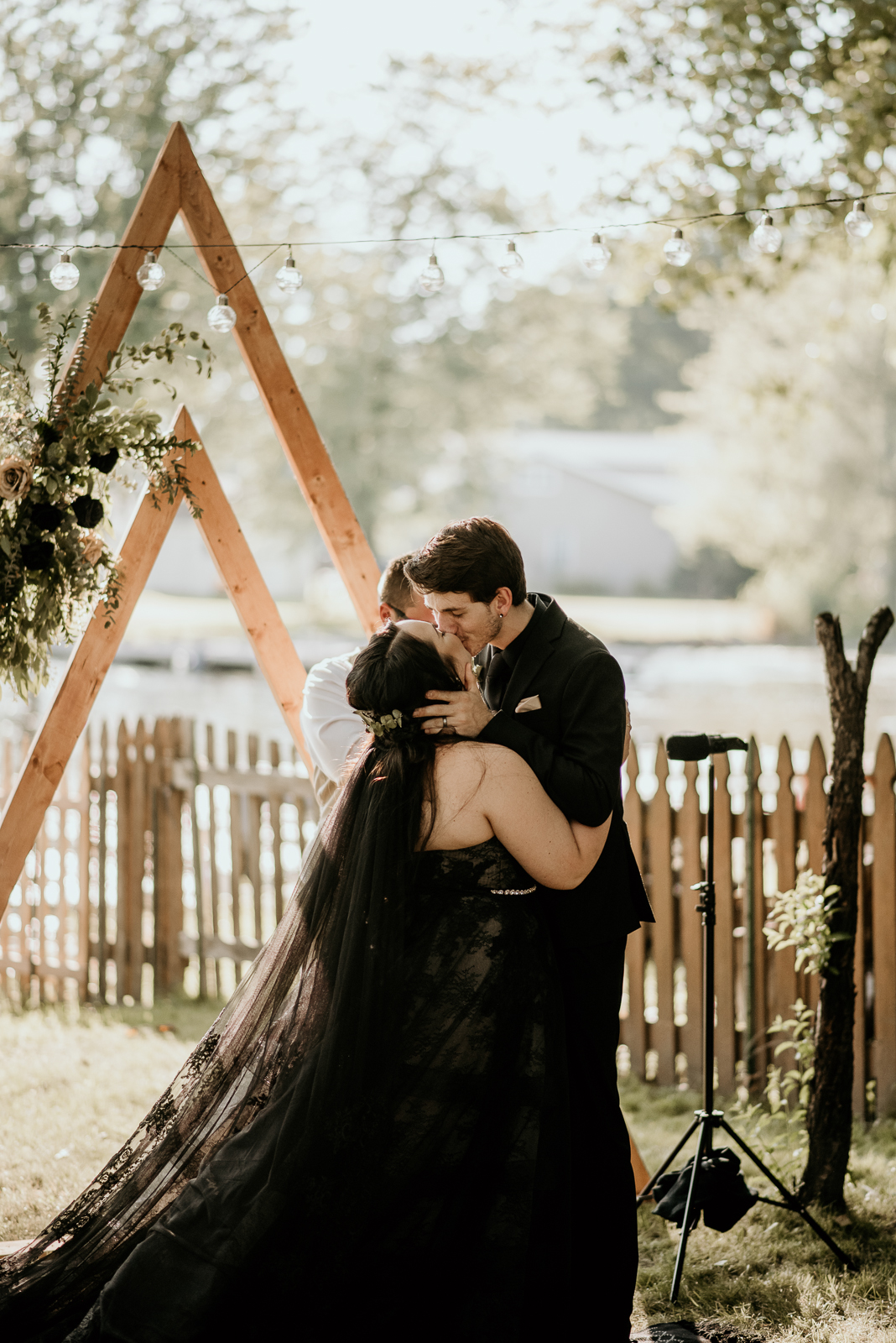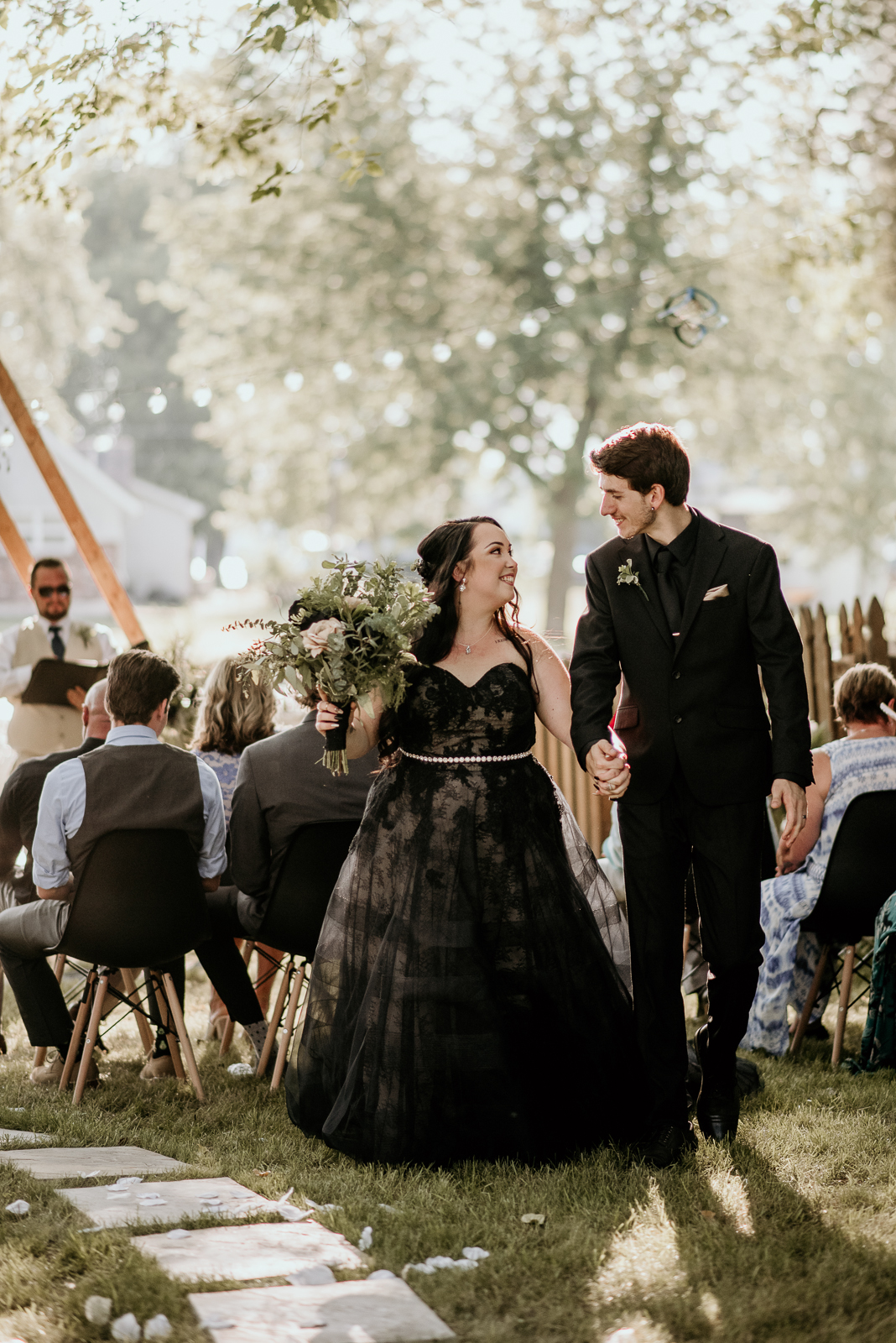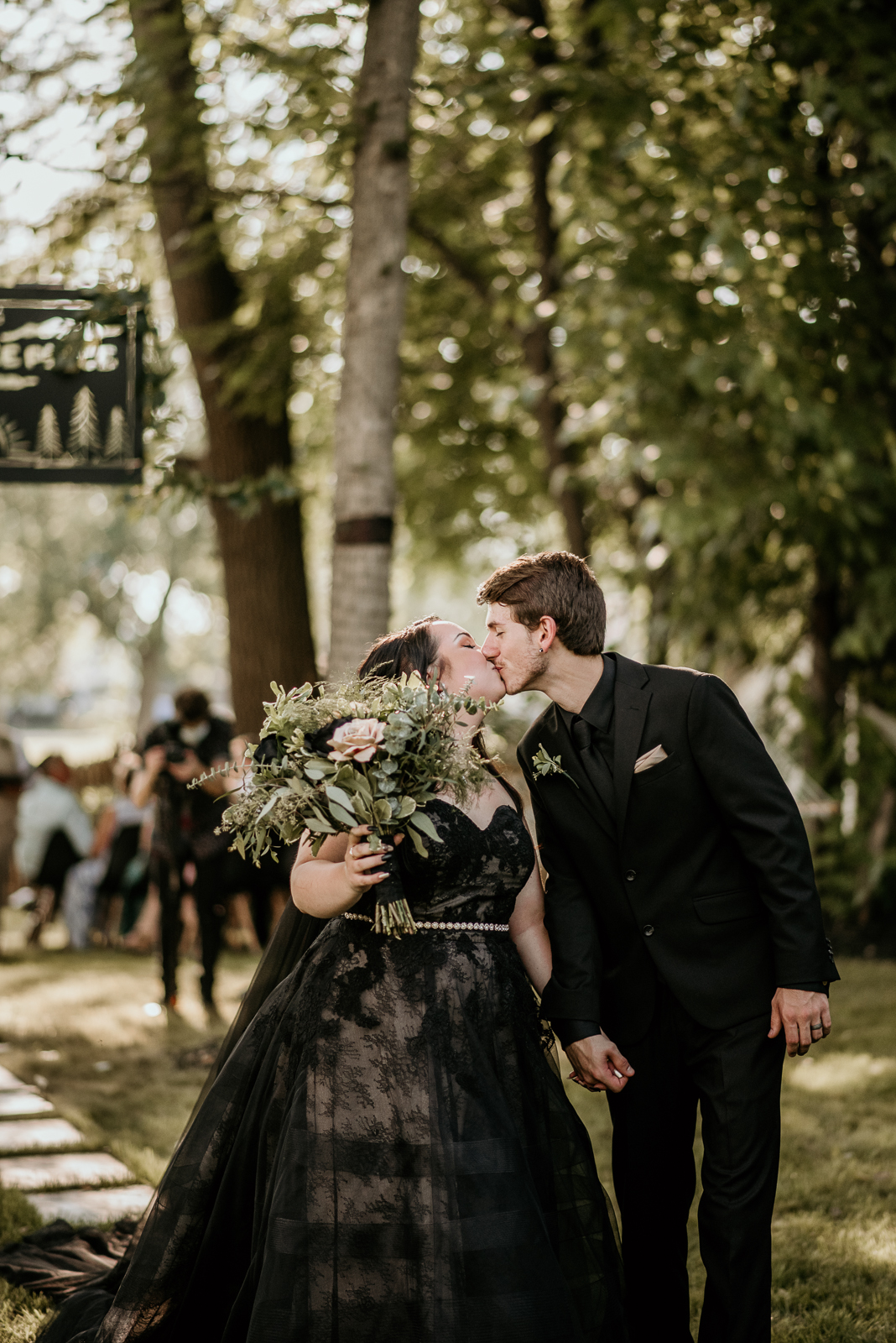 HOW WOULD YOU DESCRIBE YOUR WEDDING THEME/STYLE IN FIVE WORDS OR LESS? Moody, minimalist, greenery, romantic
WHAT WAS YOUR WEDDING COLOR PALETTE? Black, with a touch of greenery, gold, and beige
DESCRIBE YOUR WEDDING FLOWERS: I DIY'd our florals using greenery and black and tan silk roses. I wanted a sizeable garden-inspired bouquet for myself to carry!
WHAT WAS YOUR INSPIRATION/DESIGN CONCEPT FOR YOUR OVERALL CEREMONY AND RECEPTION DECOR? We wanted the look to be aesthetically pleasing, romantic, and minimalistic!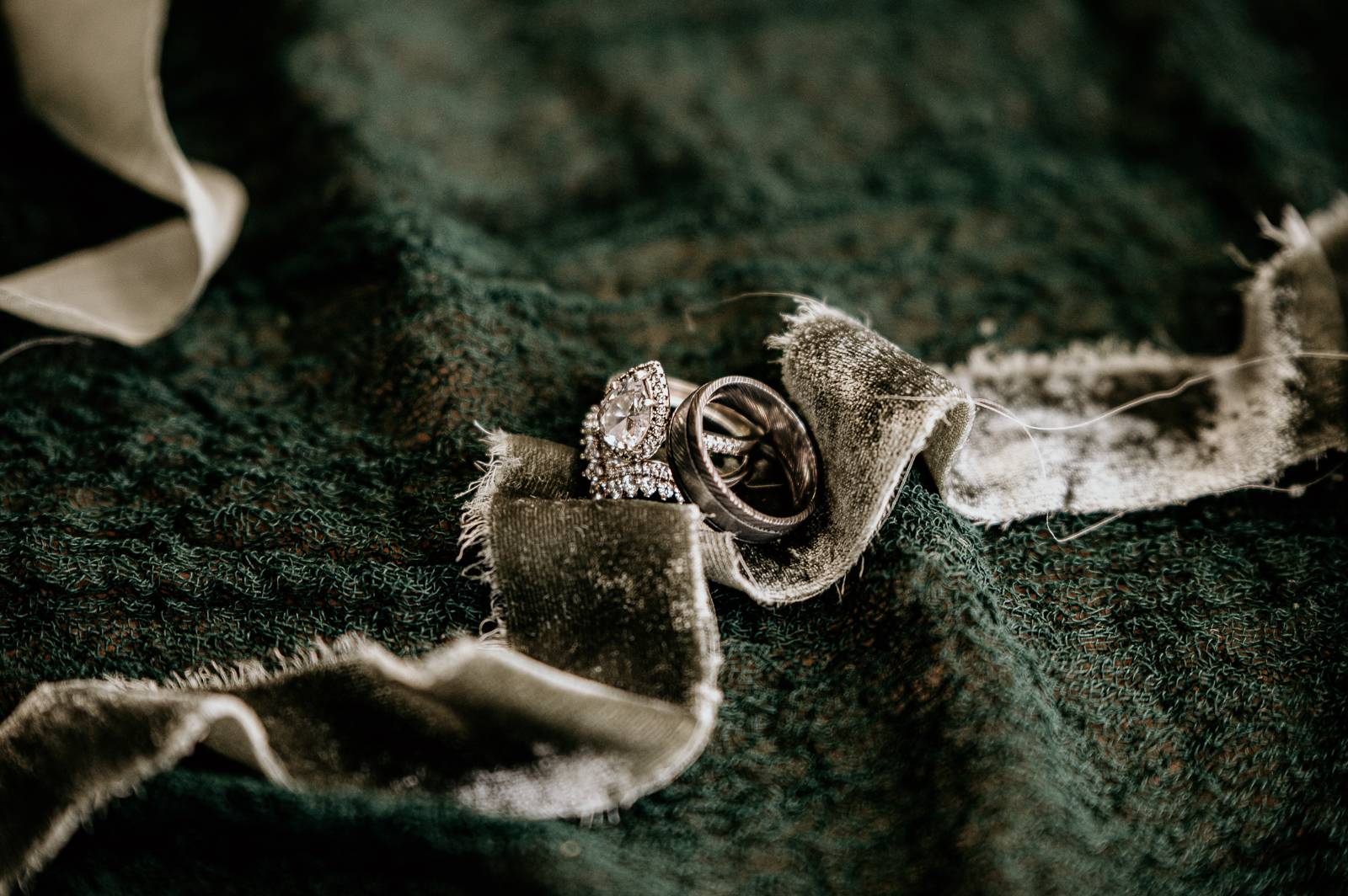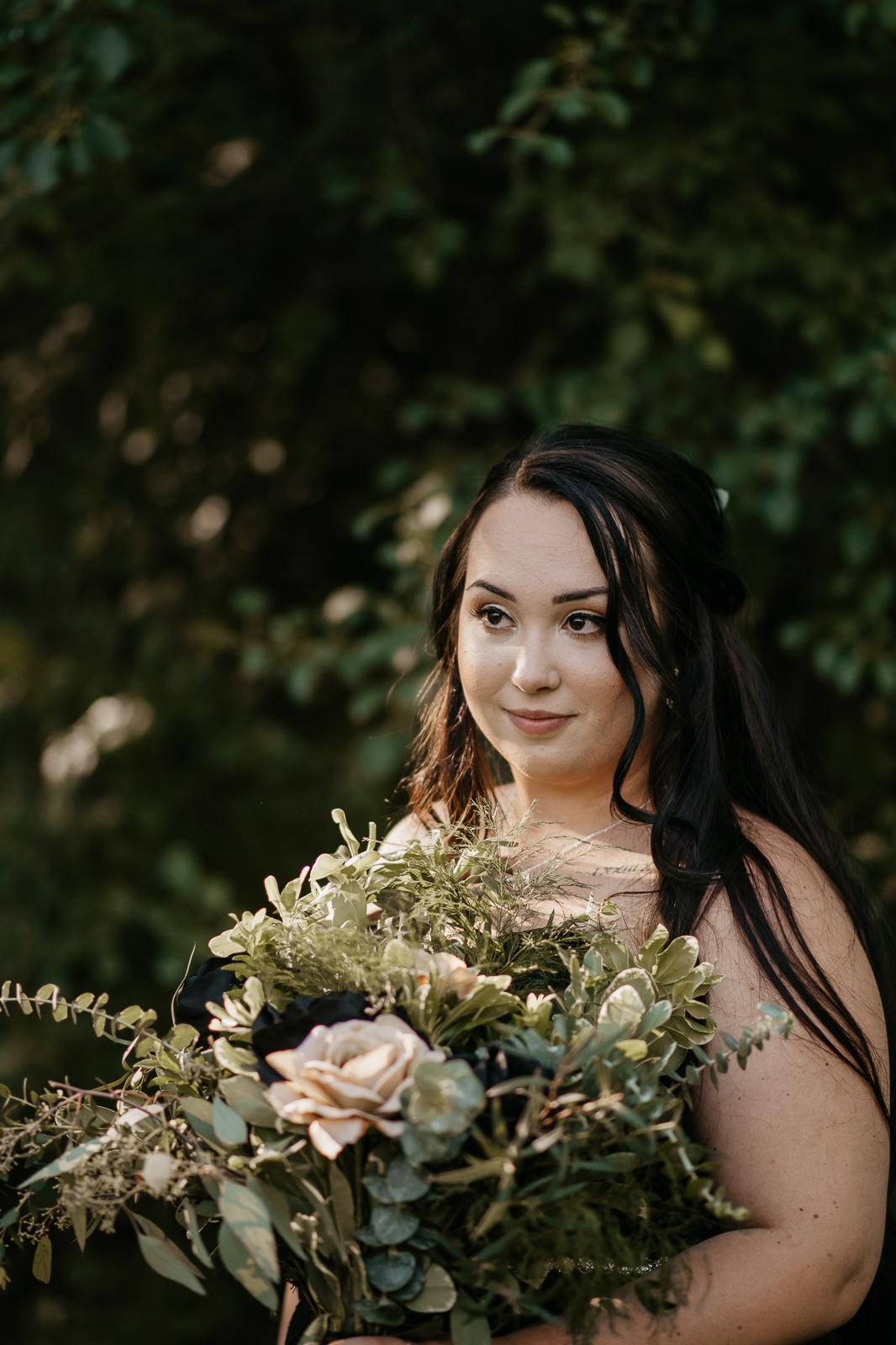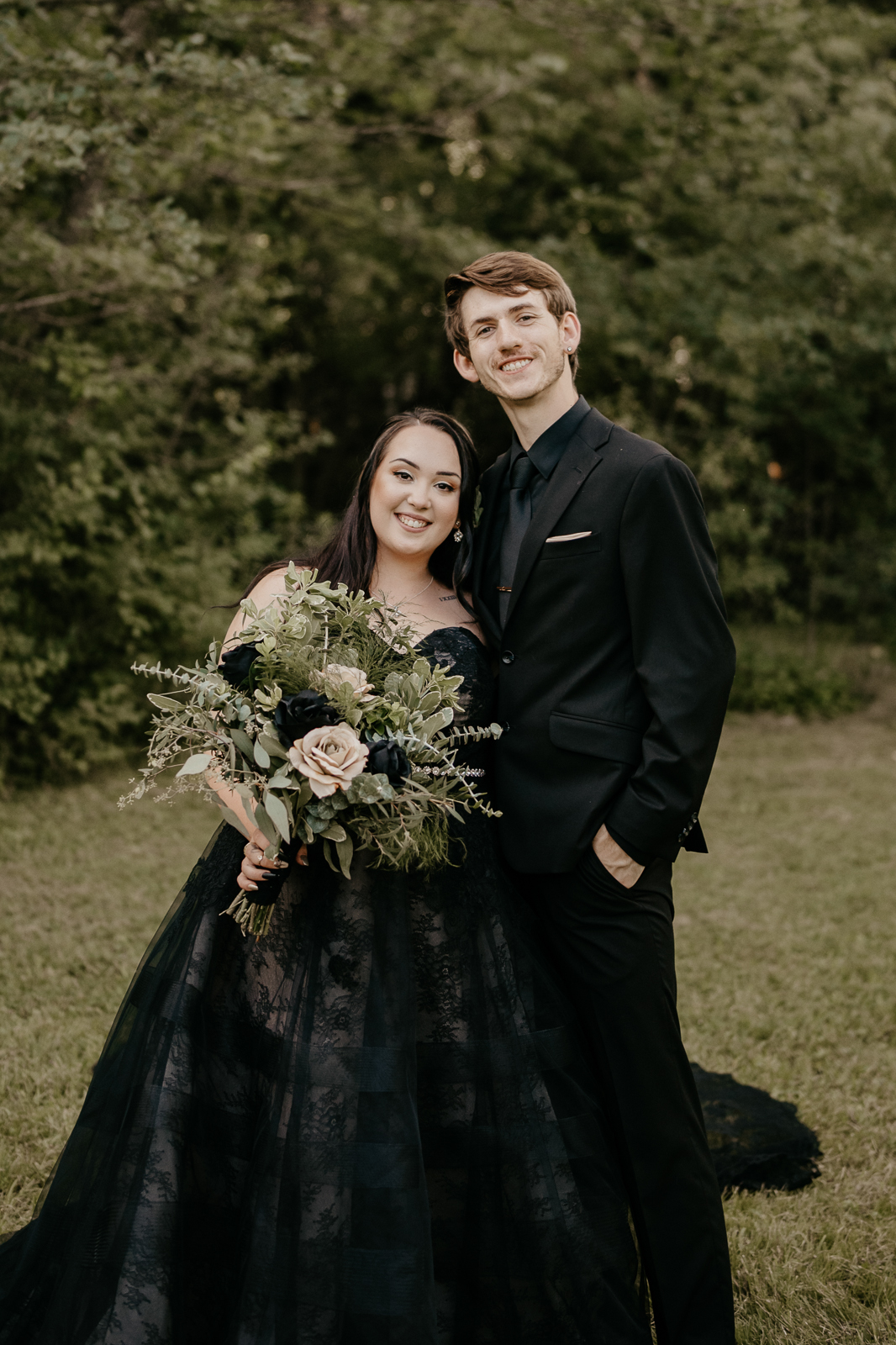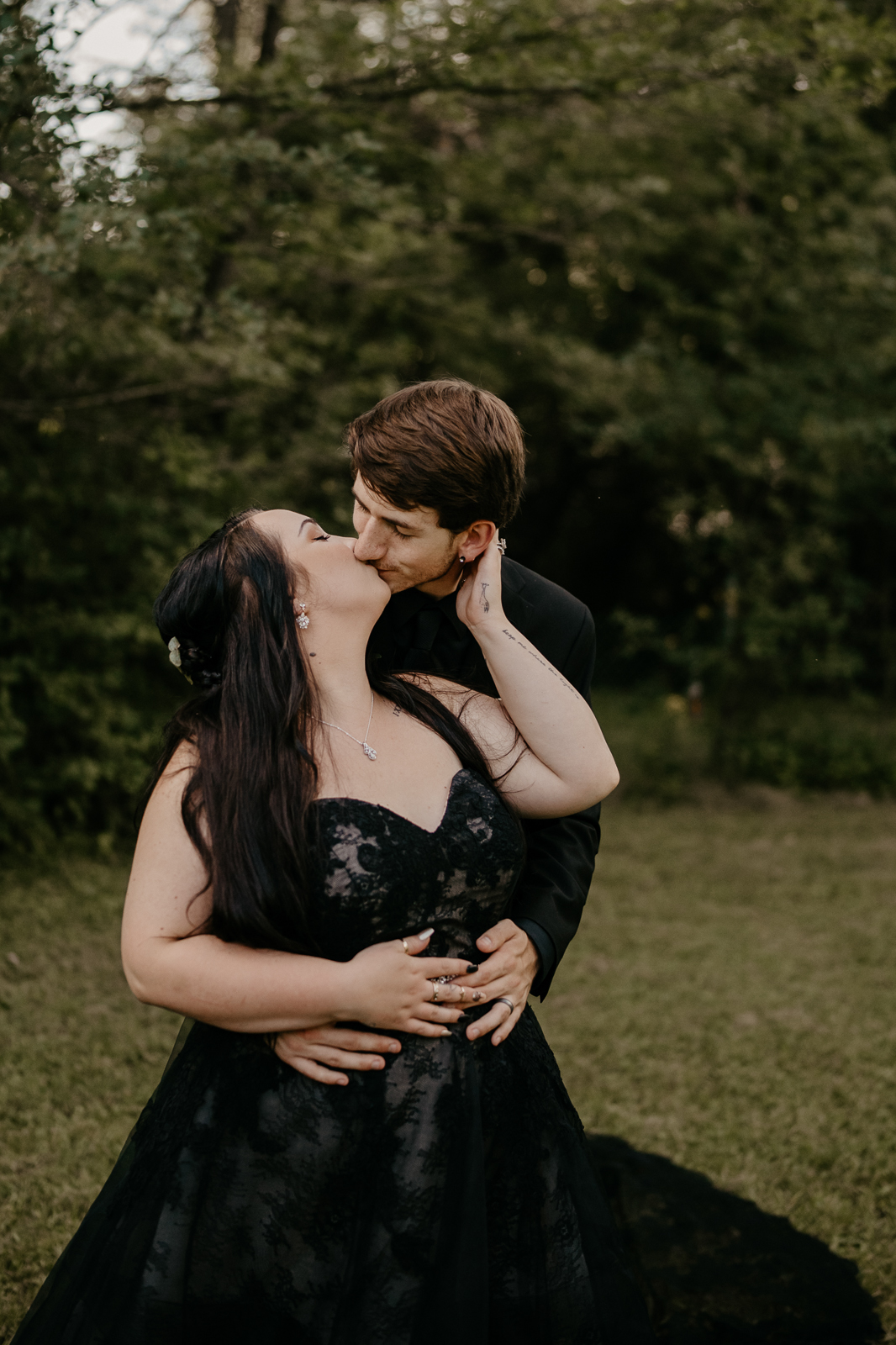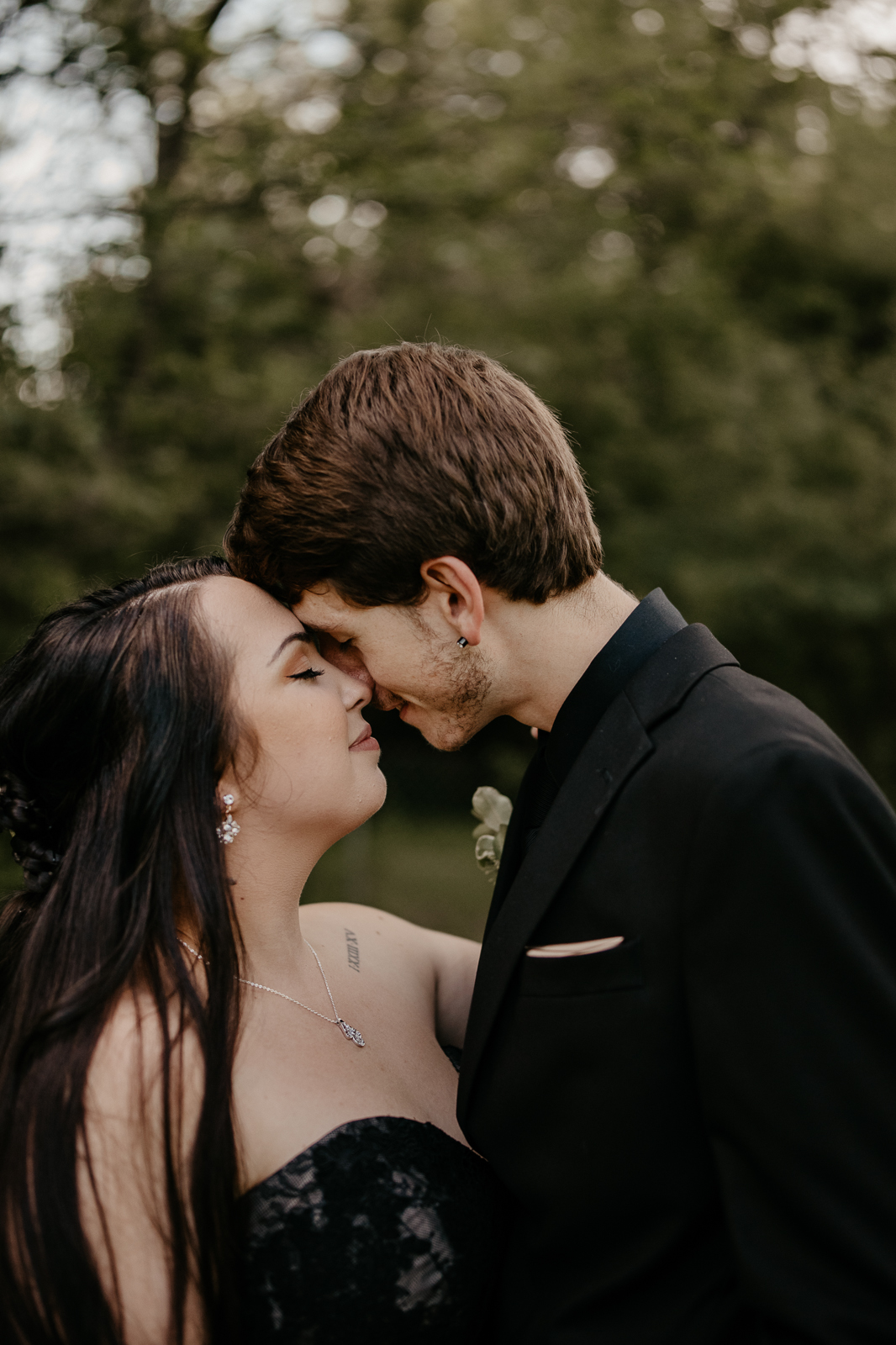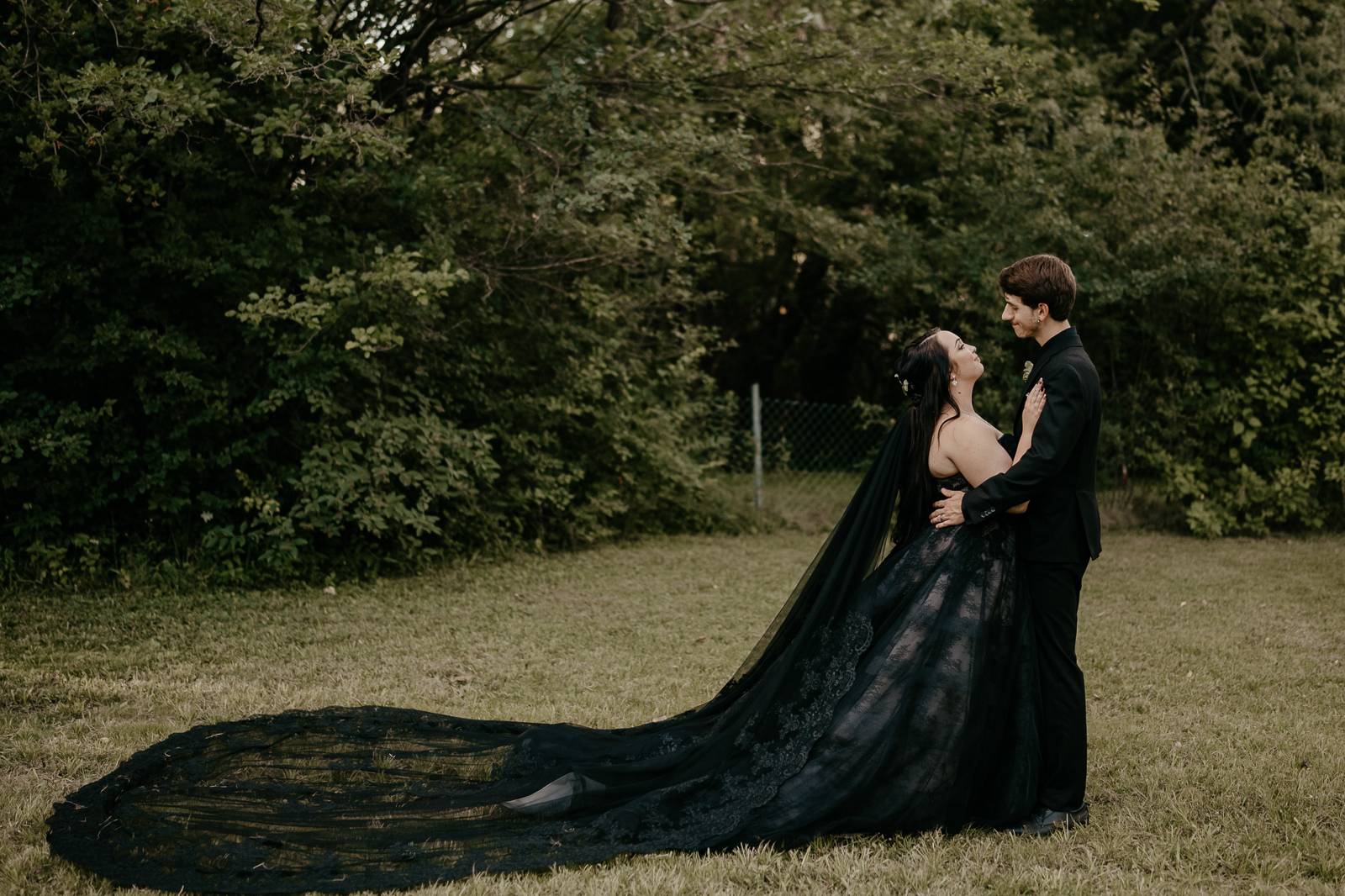 TELL US ABOUT THE FOOD, DESSERT, AND ANY SPECIALTY BEVERAGES ON THE MENU: Our dinner consisted of heart-shaped pizzas! We both love pizza, and clean up was a breeze. For dessert, we enjoyed delicious mini bundtinis from Nothing Bundt Cakes!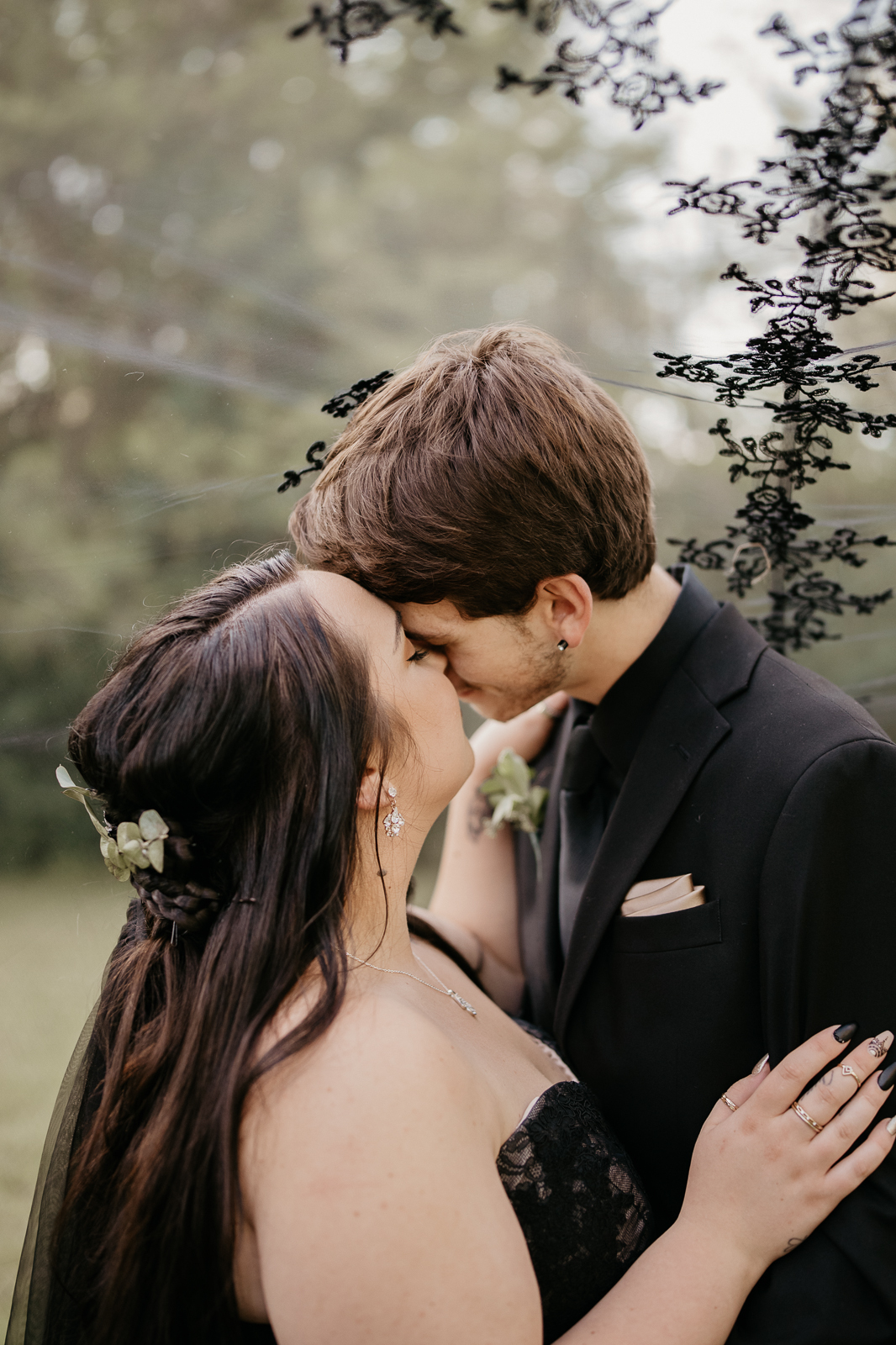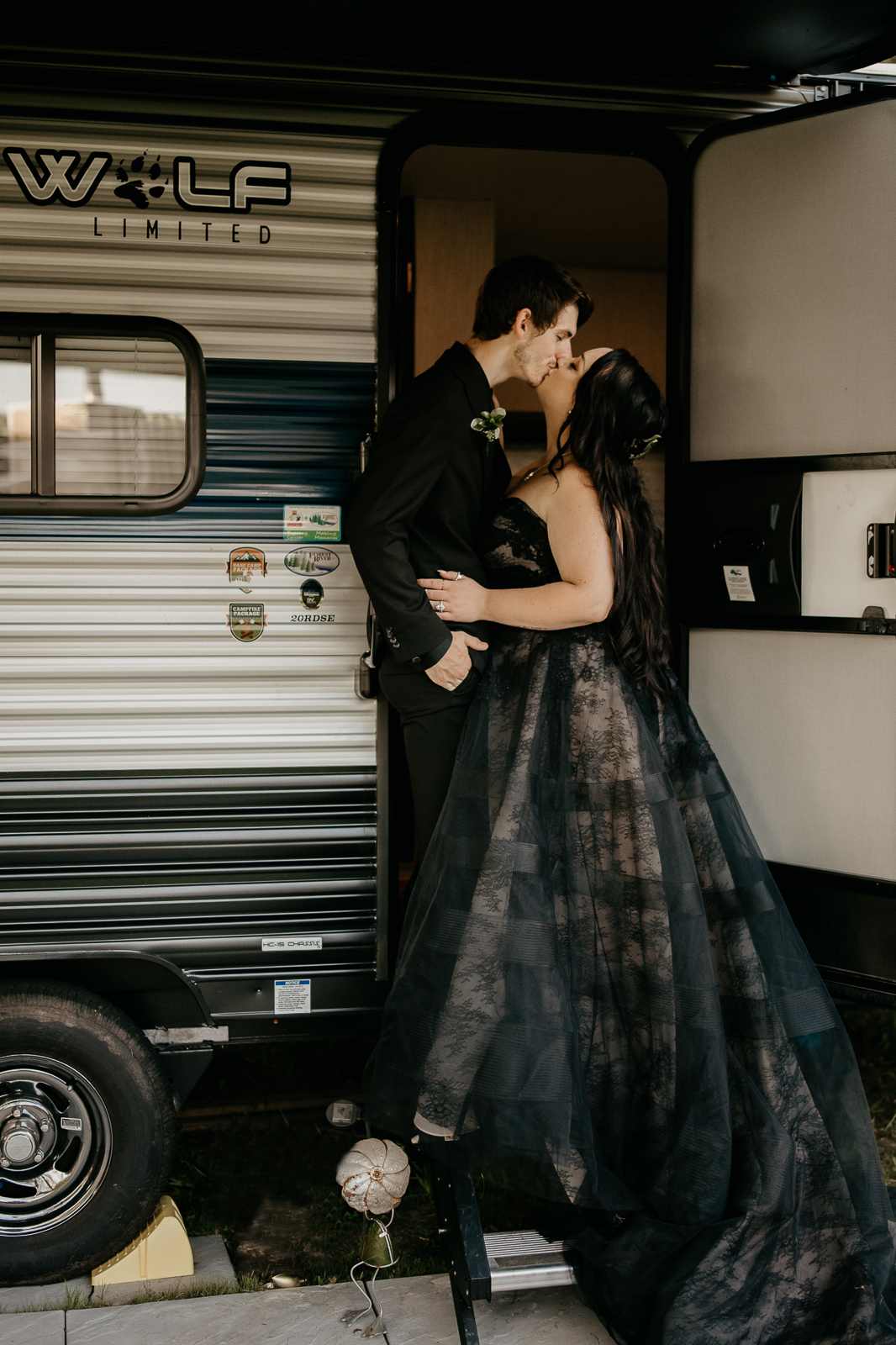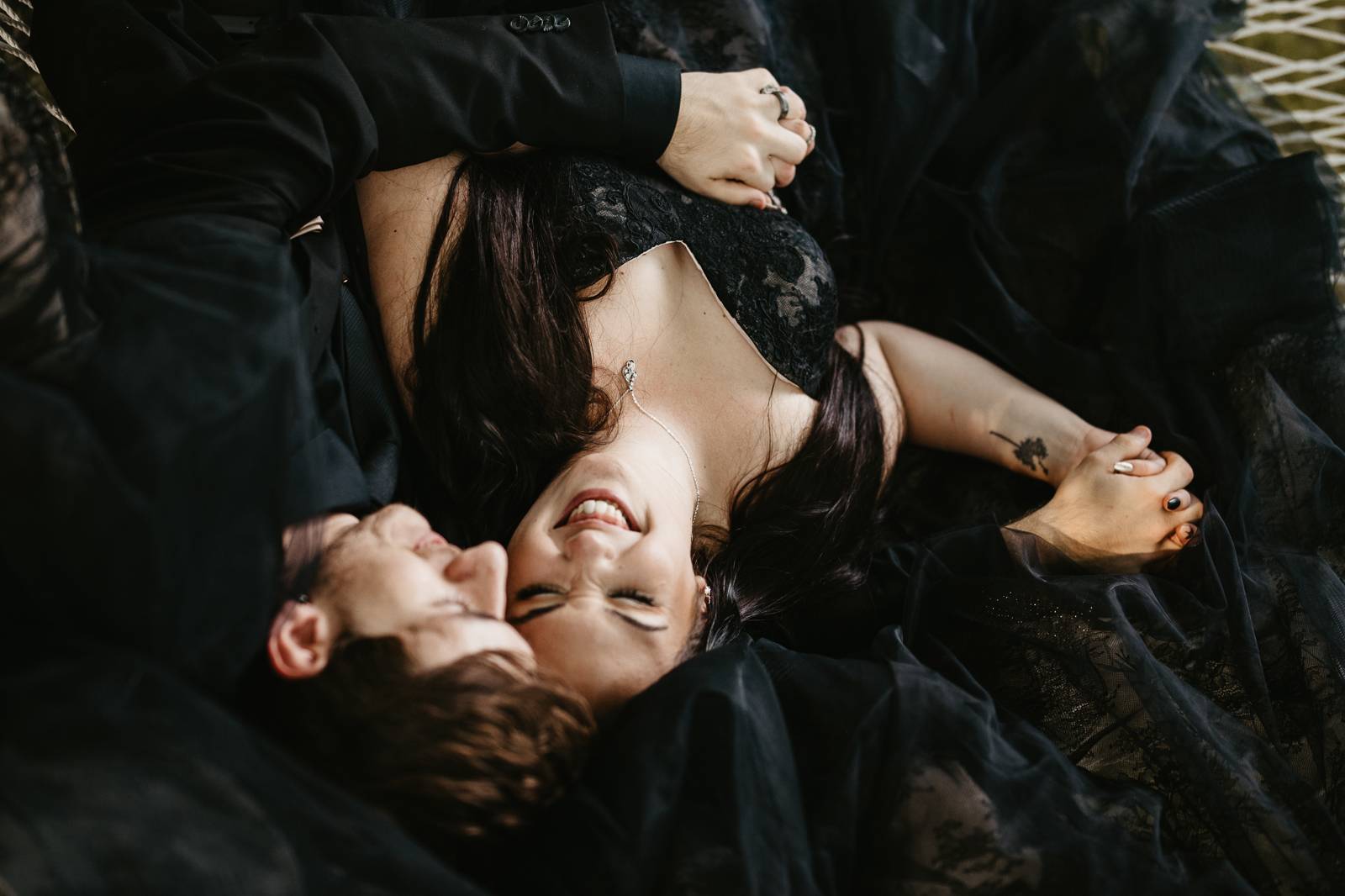 WHAT WAS YOUR FAVORITE MOMENT FROM YOUR WEDDING? Our favorite moment from the wedding day is super cheesy, but honestly, it was the ceremony. Seeing each other for the first time in our wedding attire and knowing we're finally getting married, even after everything with COVID-19 happening - it was so exciting!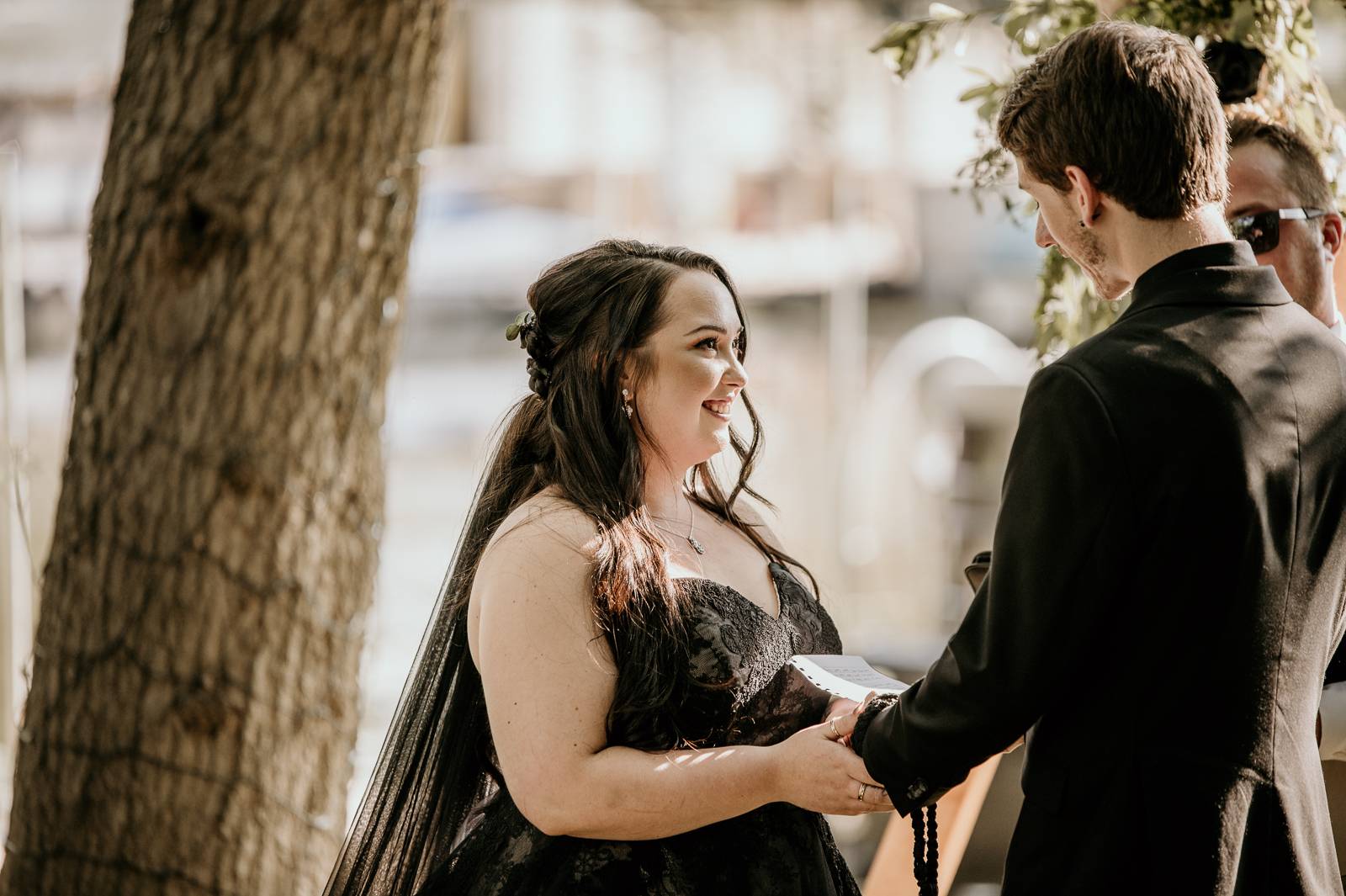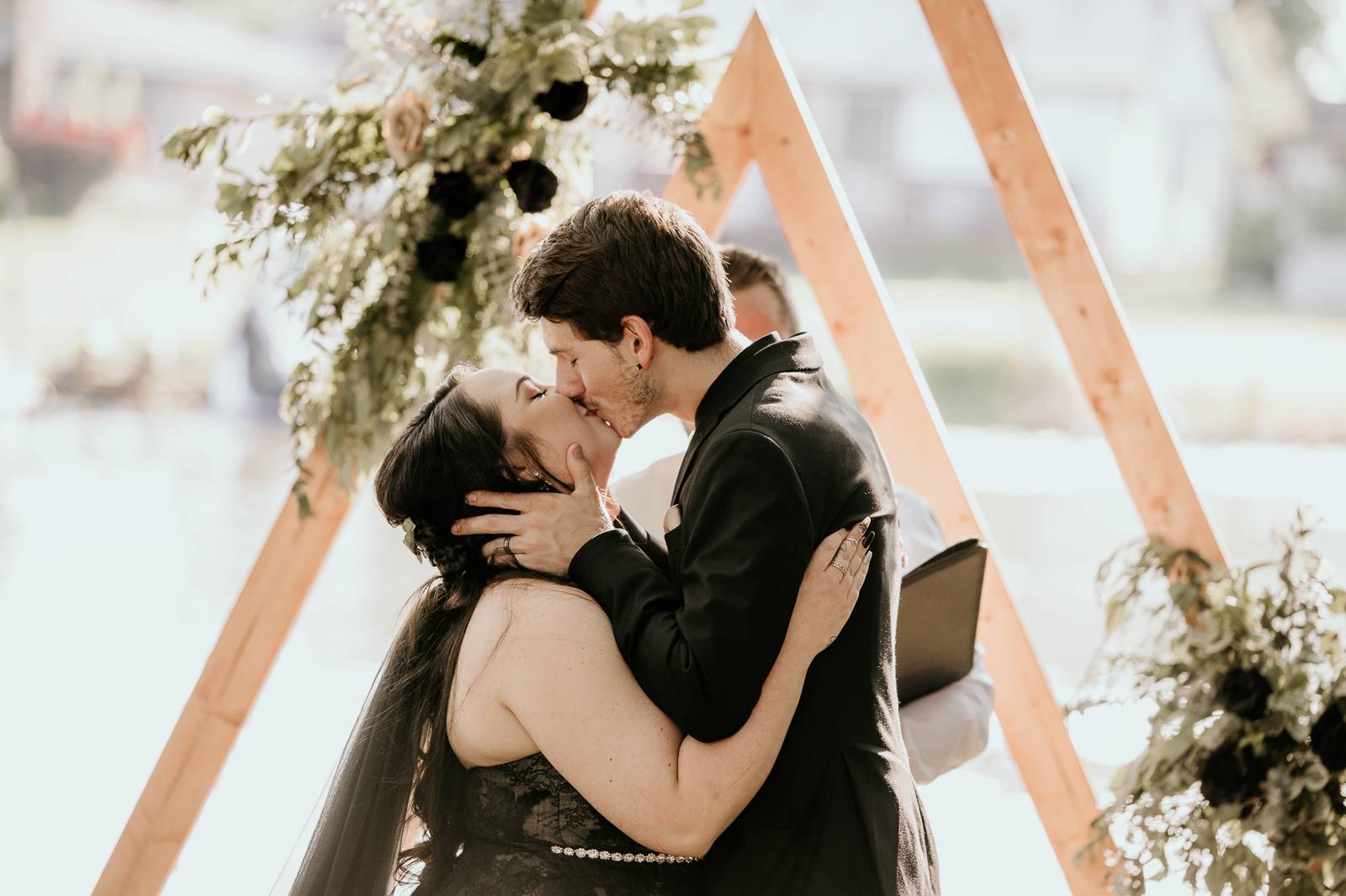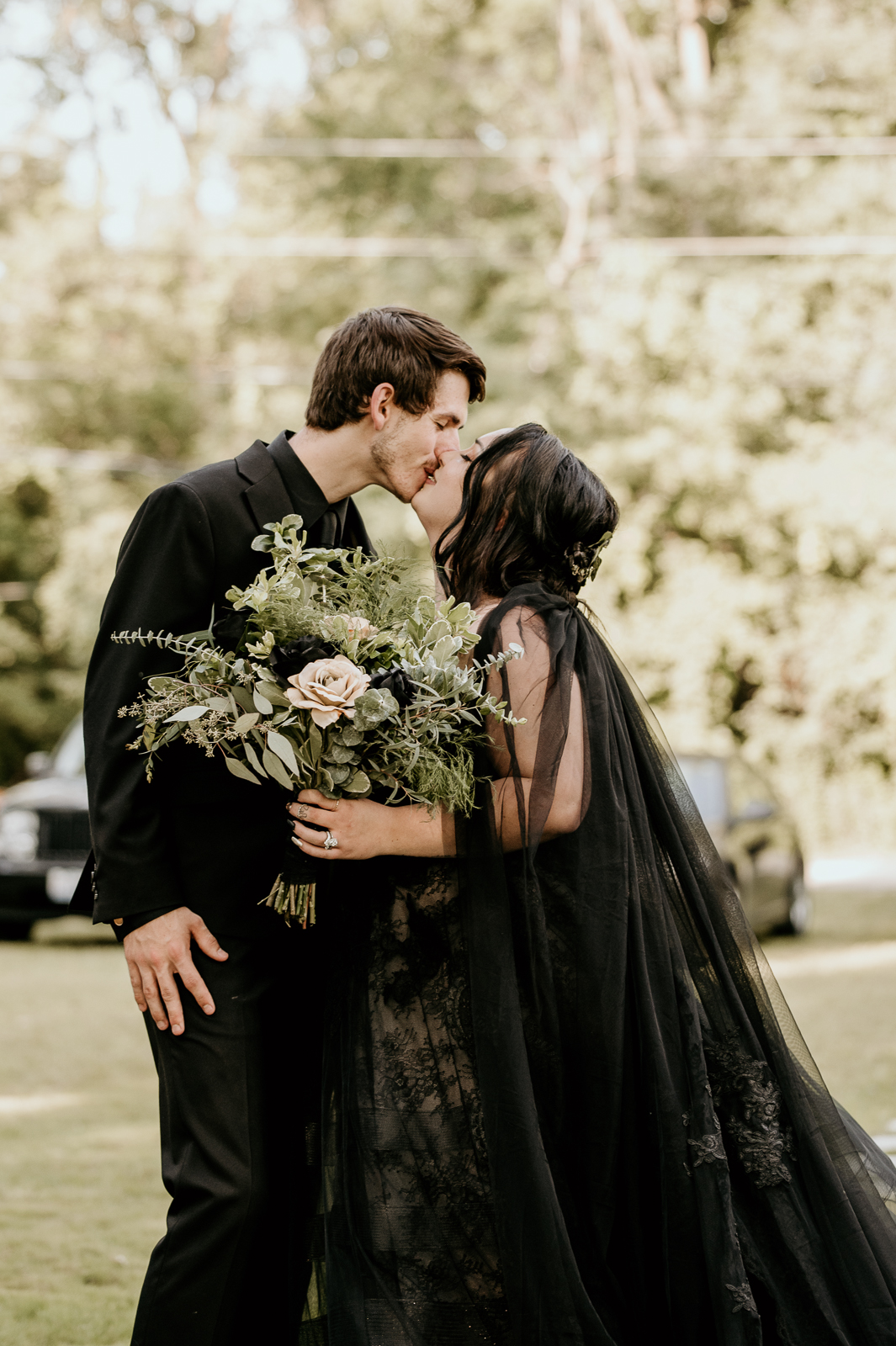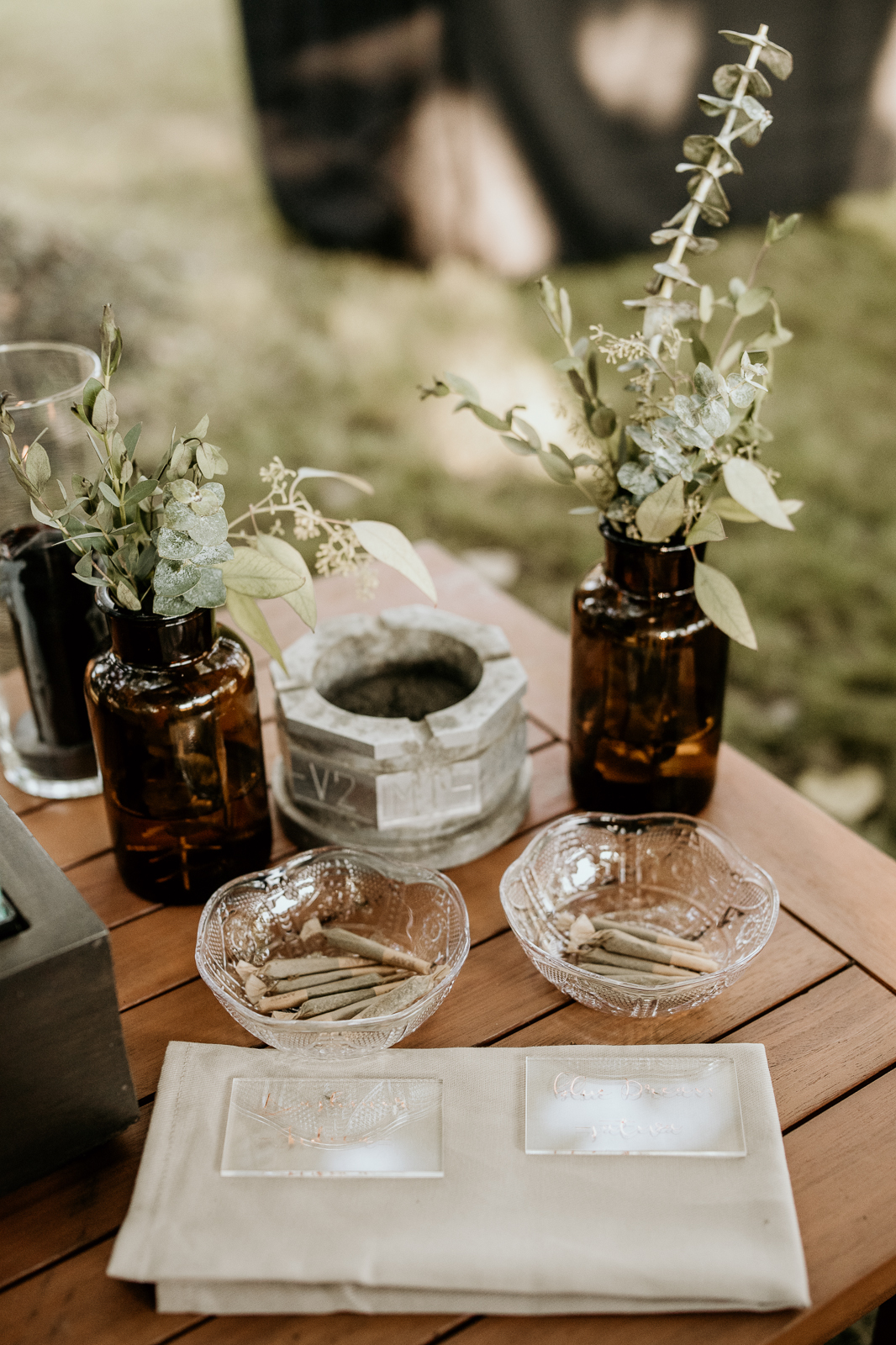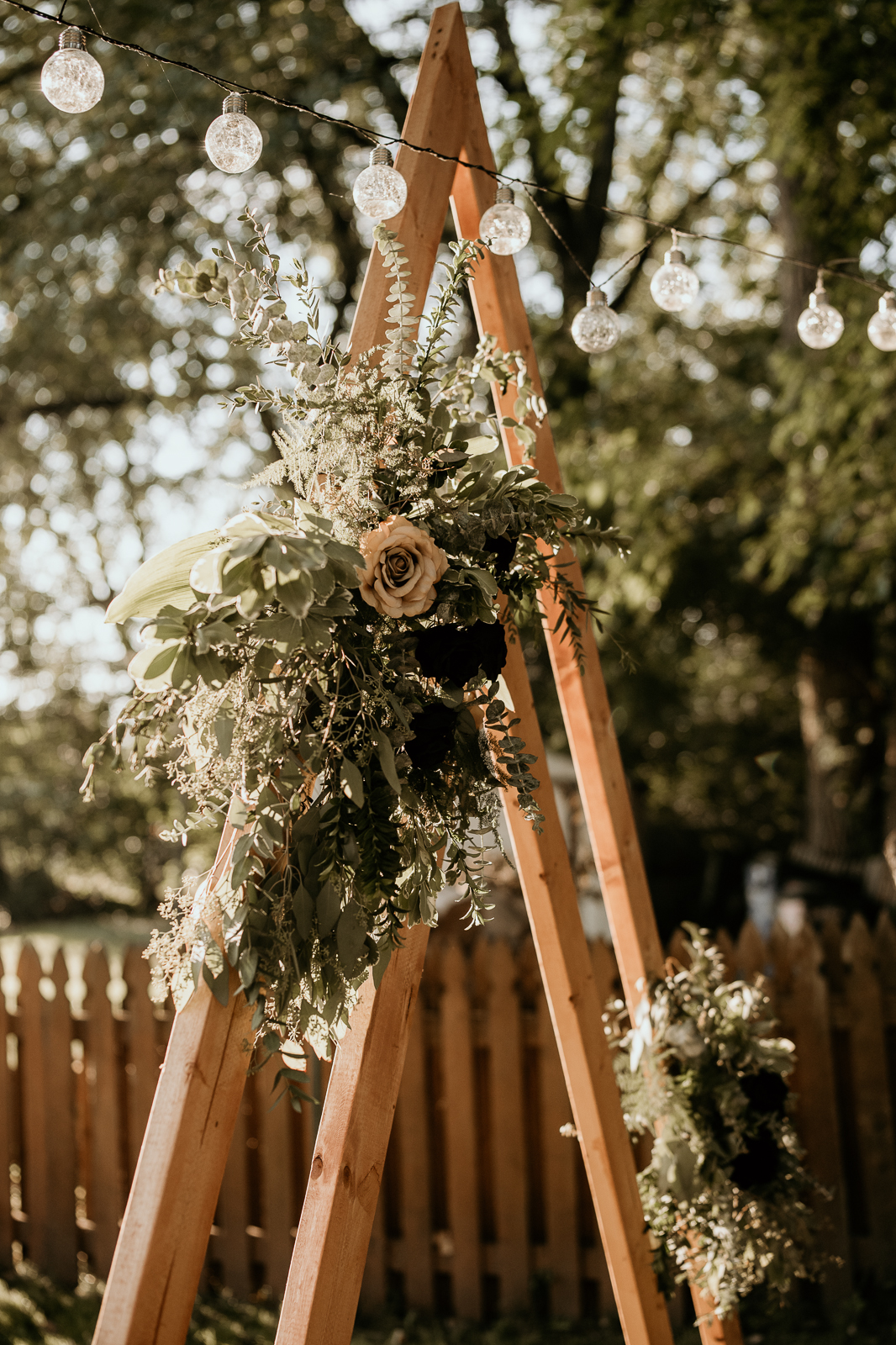 TELL US ABOUT YOUR HONEYMOON: Our honeymoon was a staycation! Tyler and I are such homebodies to begin with, and COVID-19 made it easier for us to decide to stay home. With having to plan a whole other wedding on top of the one we've been planning before the pandemic, we just wanted to relax with each other in the comfort of our home with our cat!
WHAT DOES LIFE LOOK LIKE AFTER THE WEDDING? Life is so exciting after the wedding. Not much has been happening other than "husband" and "wife" being thrown around a million times!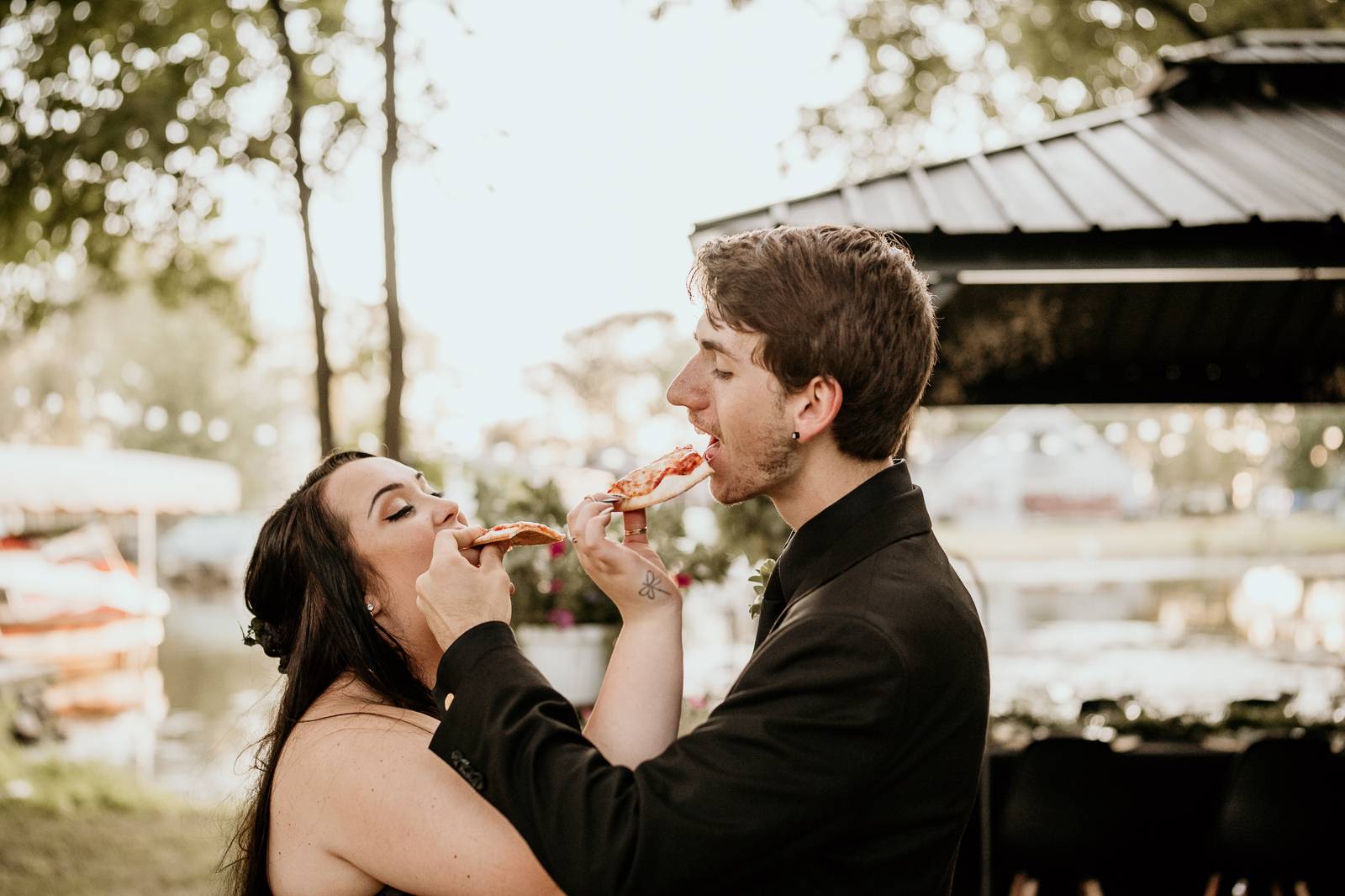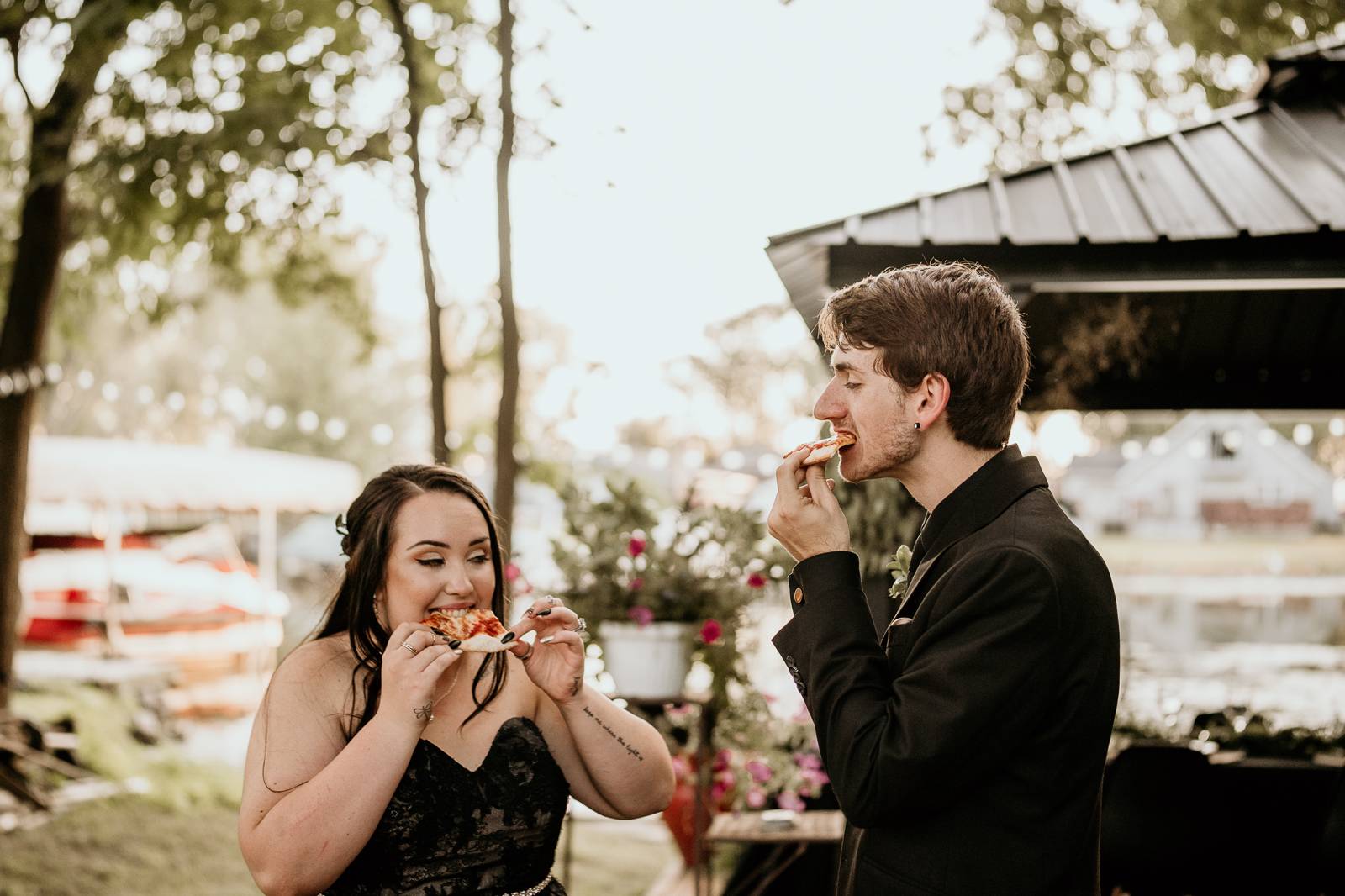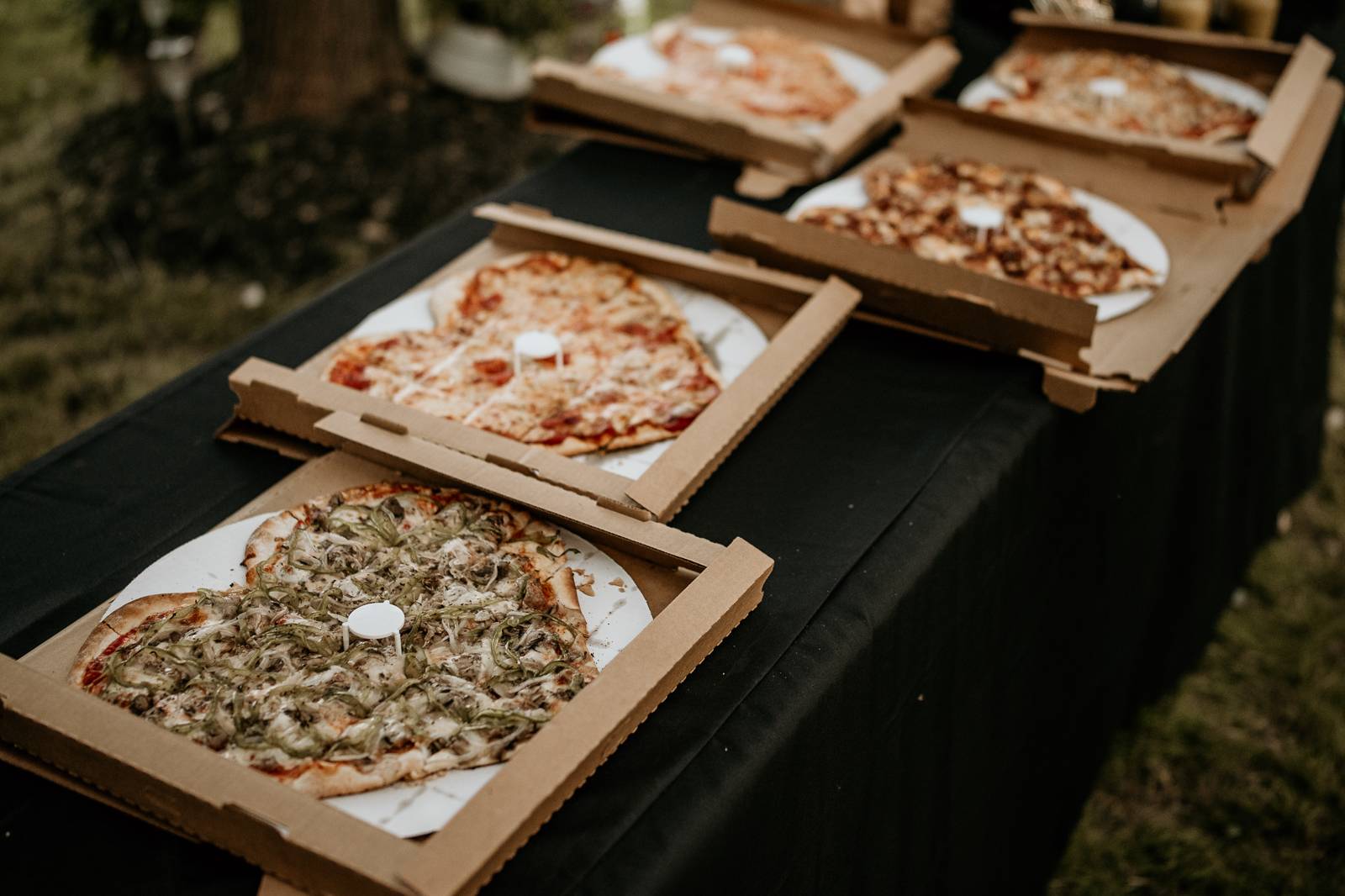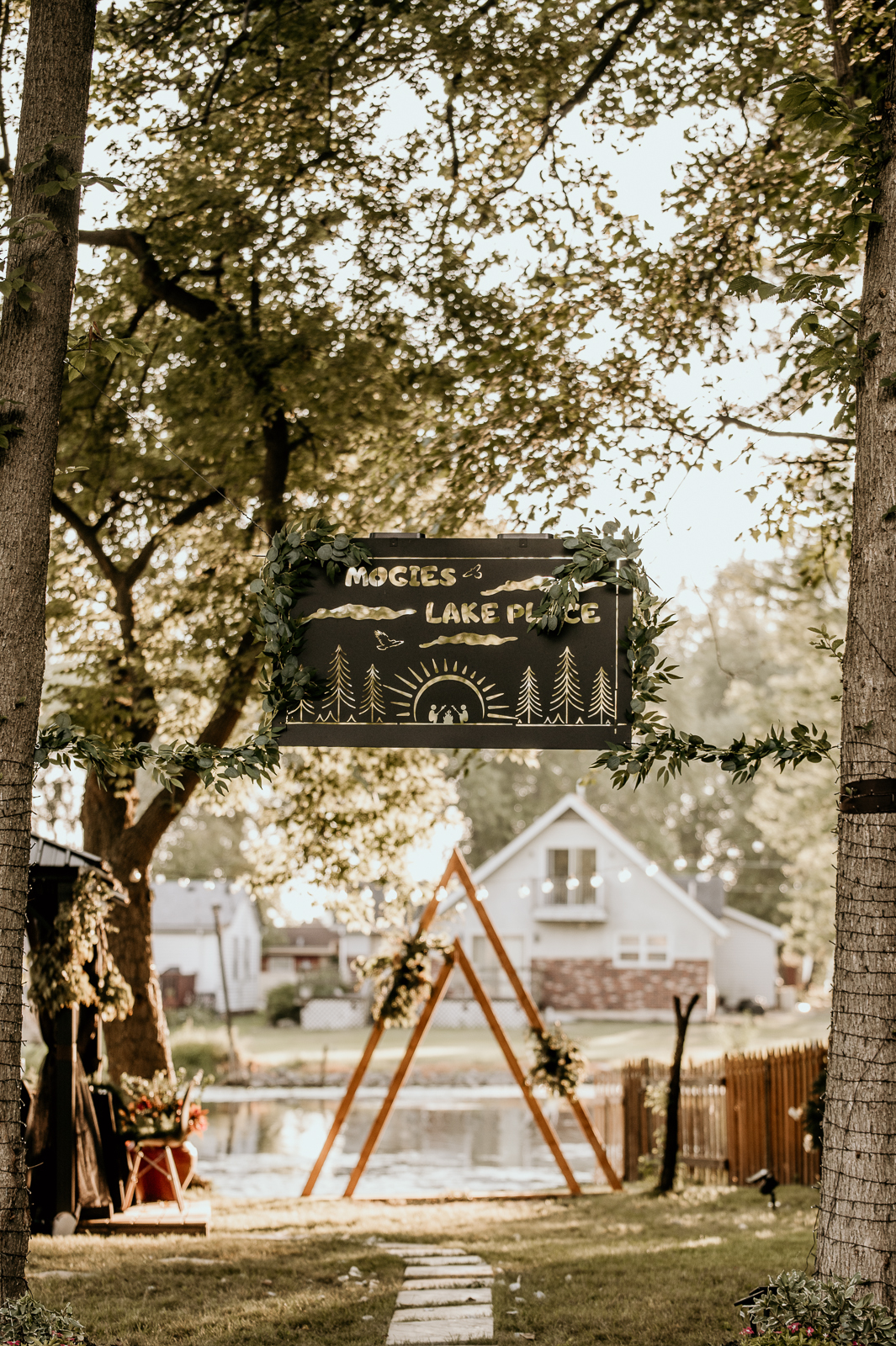 ANY WEDDING PLANNING REGRETS OR SOMETHING YOU WOULD DO DIFFERENTLY? The only regret I would say we had was not having day-of-coordination. We did fine throughout the day, but it felt easy to get off track without having a reminder of where to be and what was next.
IS THERE ANY ADVICE YOU'D GIVE TO OTHER COUPLES PLANNING THEIR WEDDING? Just roll with all the punches! No matter what kind of sour lemons life hands over, make the sweetest lemonade from it. If your reception gets pushed back, then you have two weddings you can have! If it starts down pouring on your outdoor wedding, guess what? You're going to have a notebook vibe wedding! There's no point in stressing what you can't change. All that matters is the two of you.