Today on the blog, we're celebrating Nicole + Justin's romantic September wedding day, where elegant and classic meets the natural and outdoorsy style of these two lovebirds! Surrounded by loved ones and an incredible team of vendors, we can't wait for you to dive in and see all of the stunning elements from Nicole + Justin's celebration captured by Twig & Olive Photography below!
WEDDING DATE: 09/14/19
HOW DID YOU MEET? We noticed each other in the office; we both met at work at J.H. Findorff & Son Inc. After one date in downtown Madison, we were hooked!
HOW DID YOU KNOW YOU HAD FOUND "THE ONE"? When we could not stop communicating with each other! It was through all mediums simultaneously, too - Facebook, texting, snap chatting, Jabber, Facetime, email; it was insane how we never could run out of things to talk about. While Justin was traveling for work, we would Facetime all night long, and if we fell asleep, it continued through the night while we slept! When it dawned on me that he had a soft side, yet he was still strong and made me feel safe and secure, that's when I knew he could and would be my life partner. He is the perfect mix of masculinity and gentleness.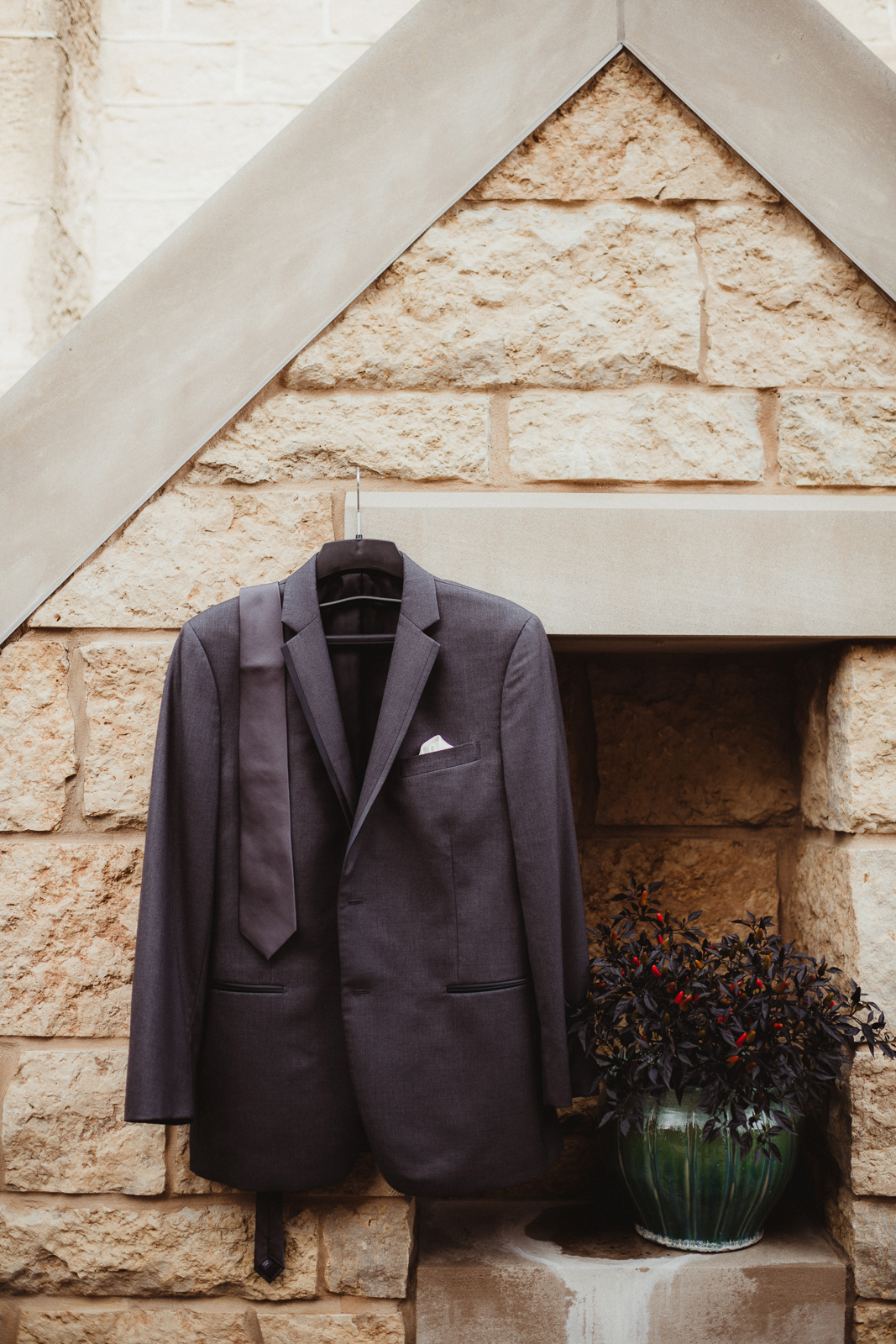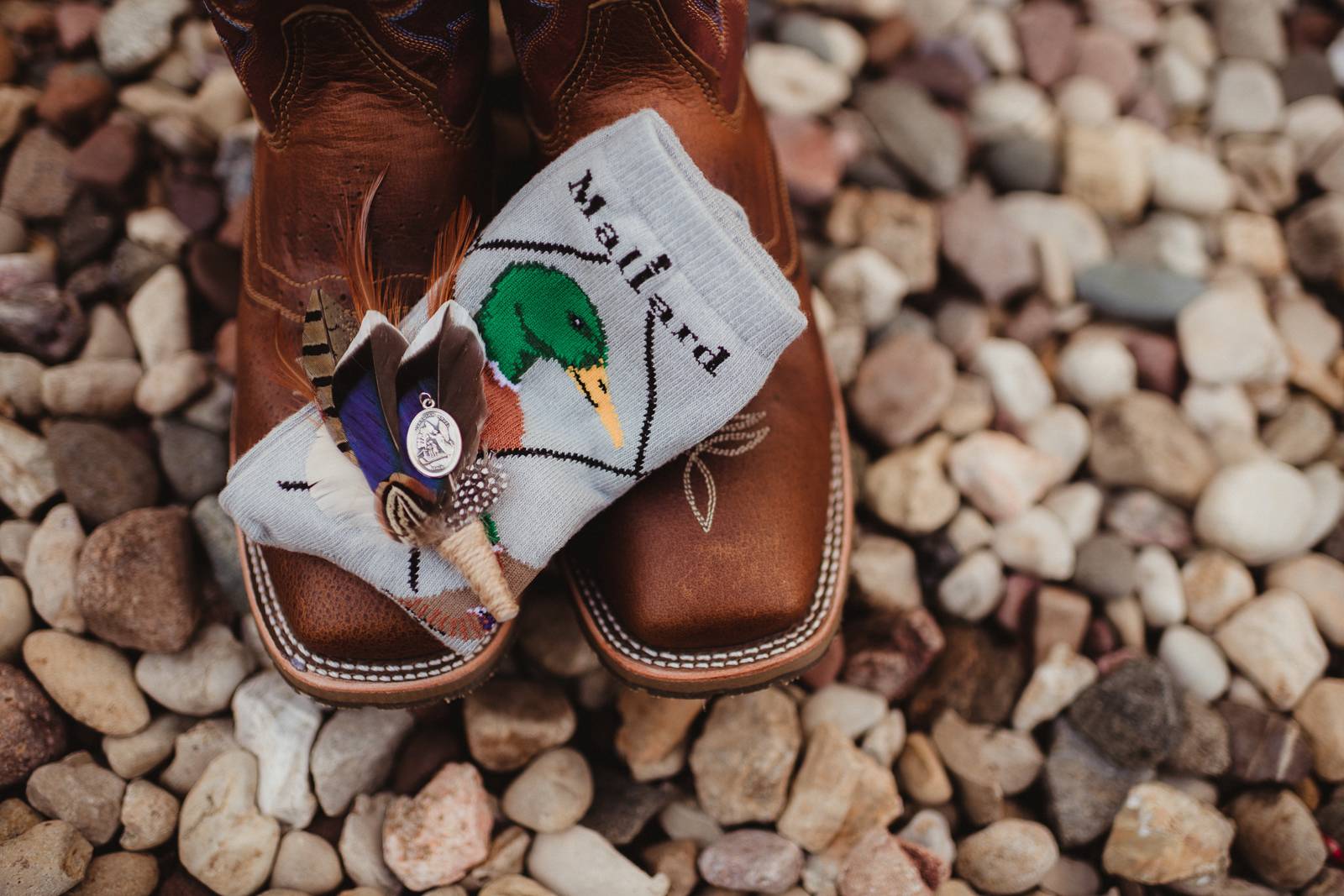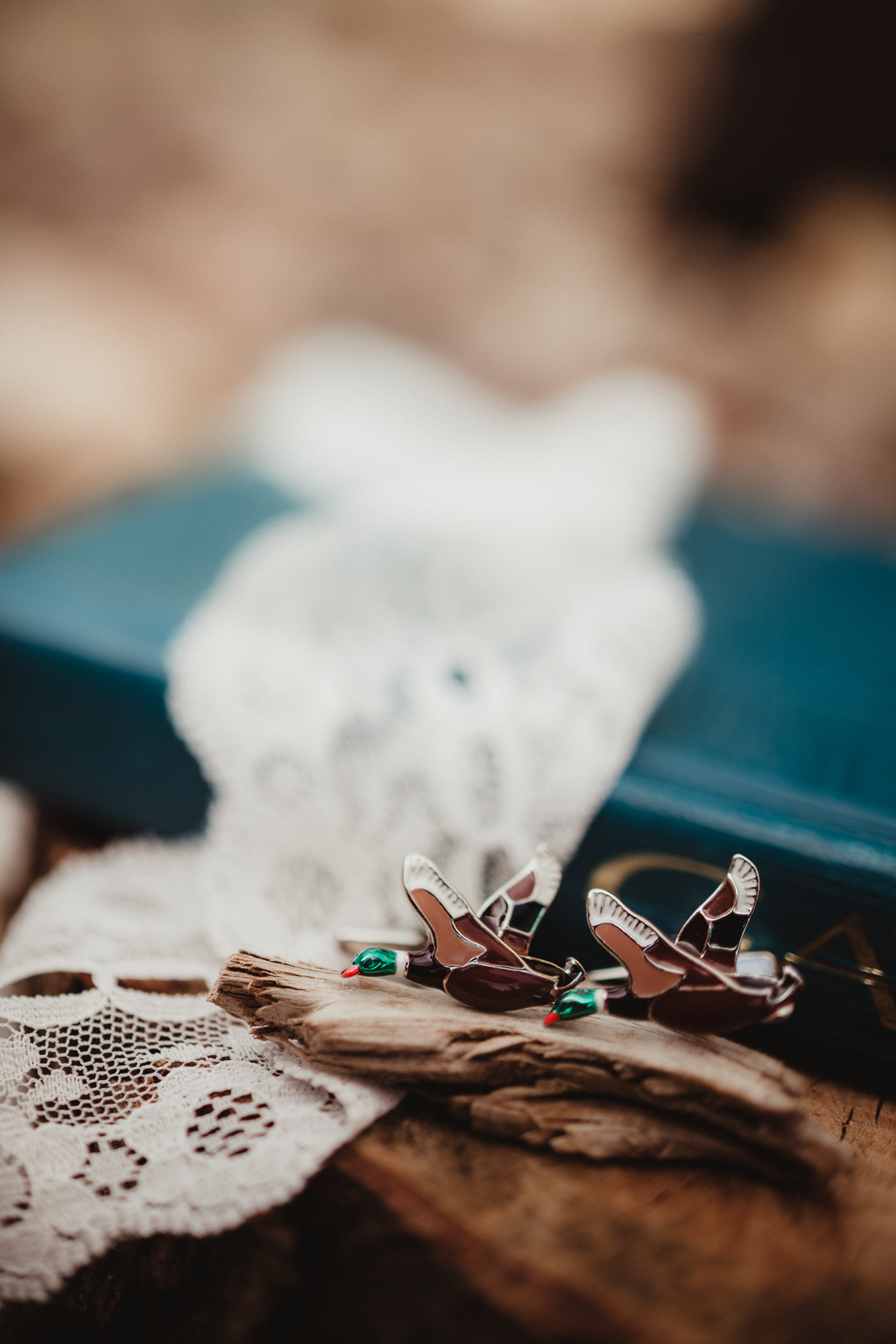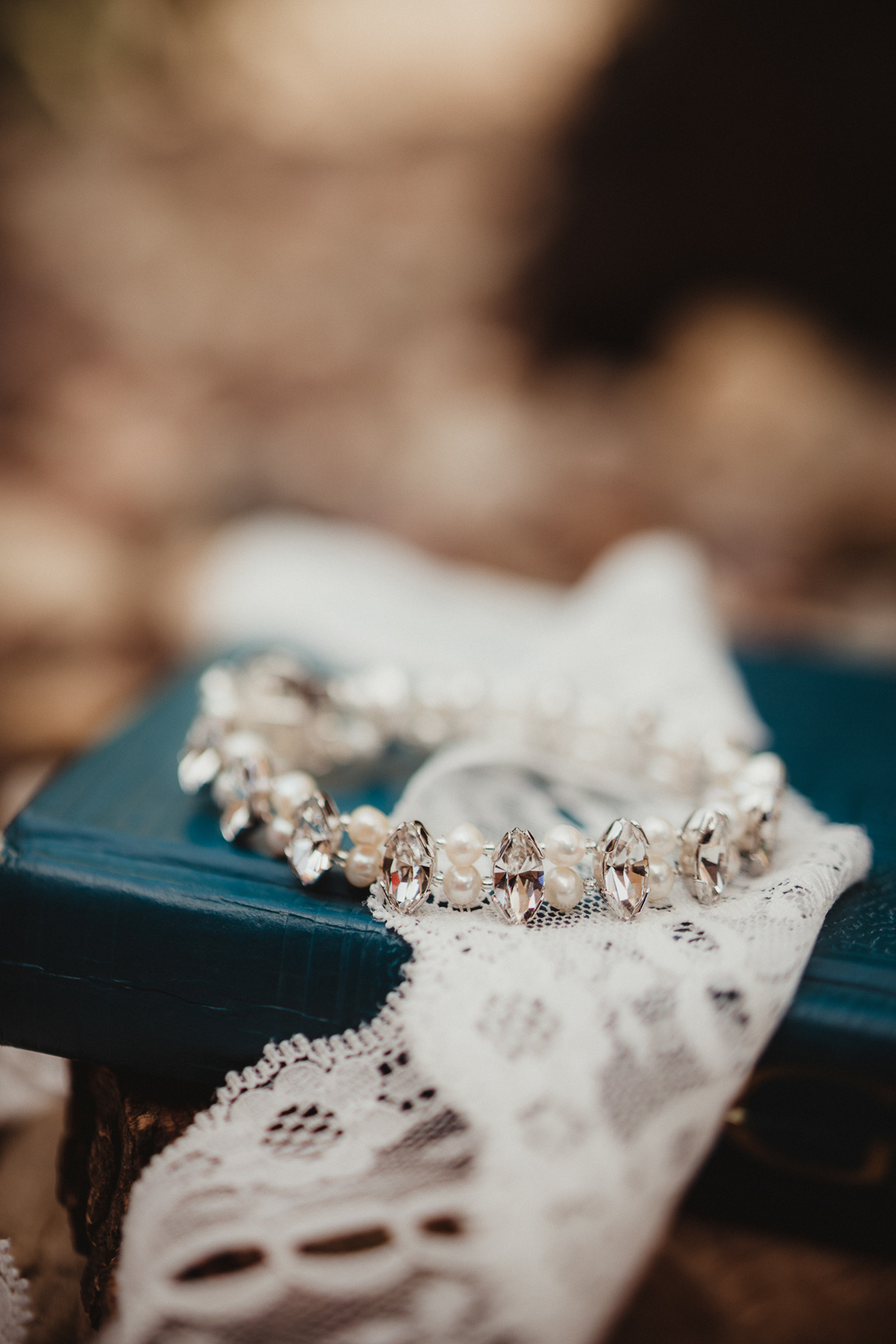 TELL US ABOUT YOUR PROPOSAL: Justin knew he would have a hard time surprising me, so he waited until it was my idea to skip dog training class one night and head to the dog park. He played all "our songs" on the way there without me catching on! Then after one round through the park, we stopped to watch the dogs swim. After he threw the ball into the water to distract the dogs (and me!), he got down on one knee and totally surprised me! It was the perfect setting for us.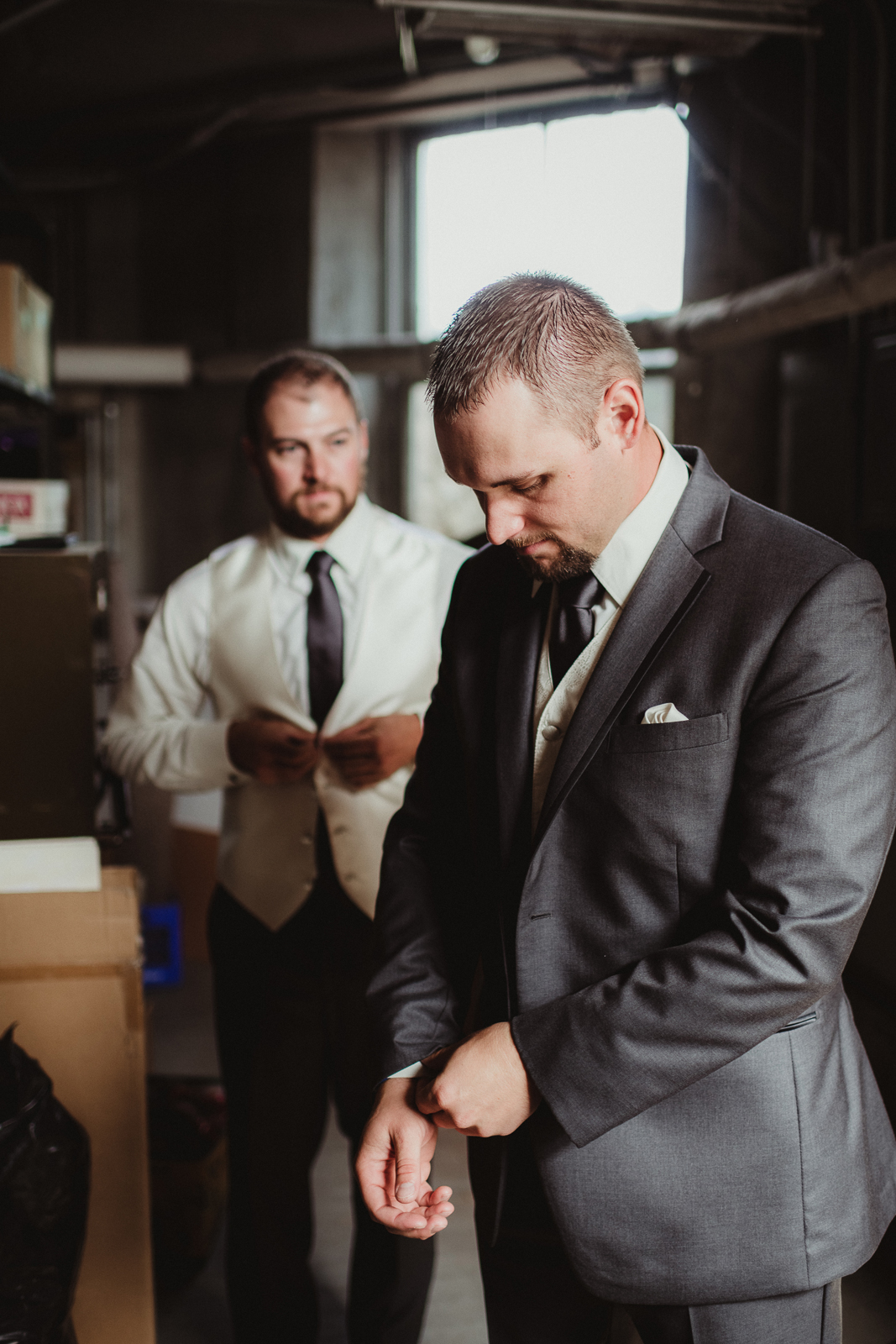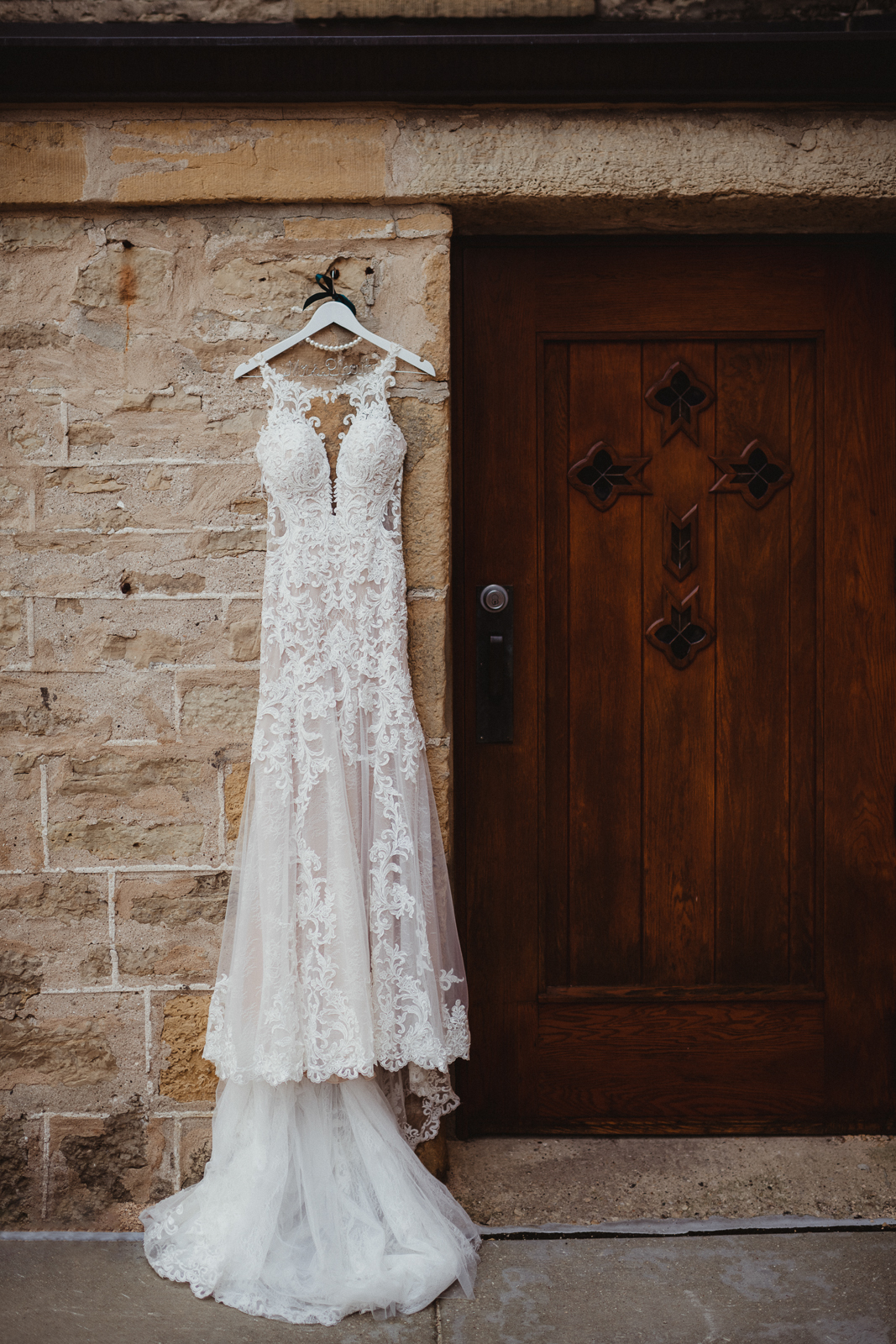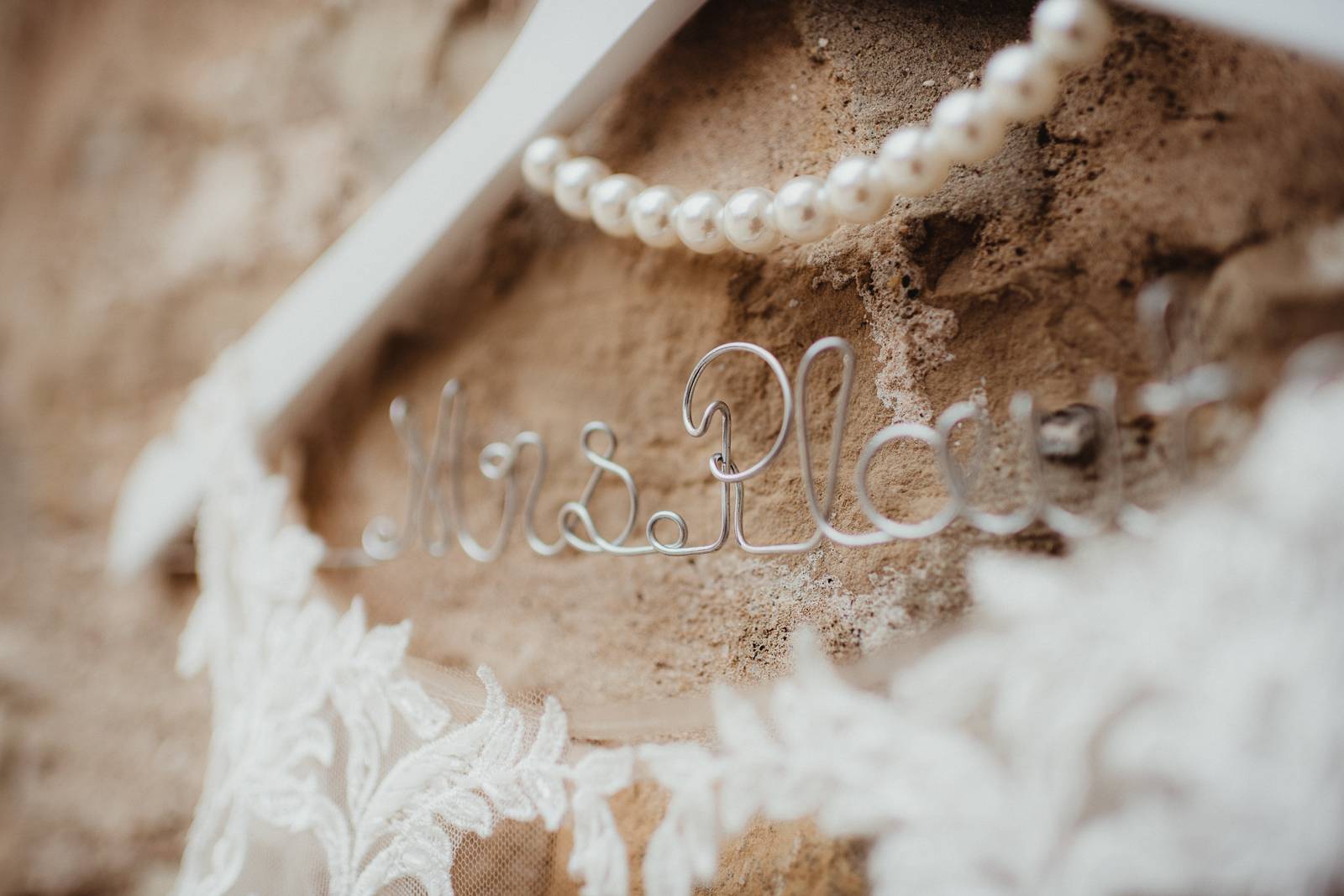 TELL US ABOUT FINDING YOUR DRESS: When I set foot into Marah's Elegant Bridal shop, I felt like royalty. After putting on the third dress, I took one look in the mirror and burst into tears; I realized it was THE perfect dress! I turned back to my "I Do Crew" and said, "I can't find anything wrong with it!" It made me feel elegant, classy, and sexy, all at the same time. The lace on the dress even resembled the vines of my engagement ring.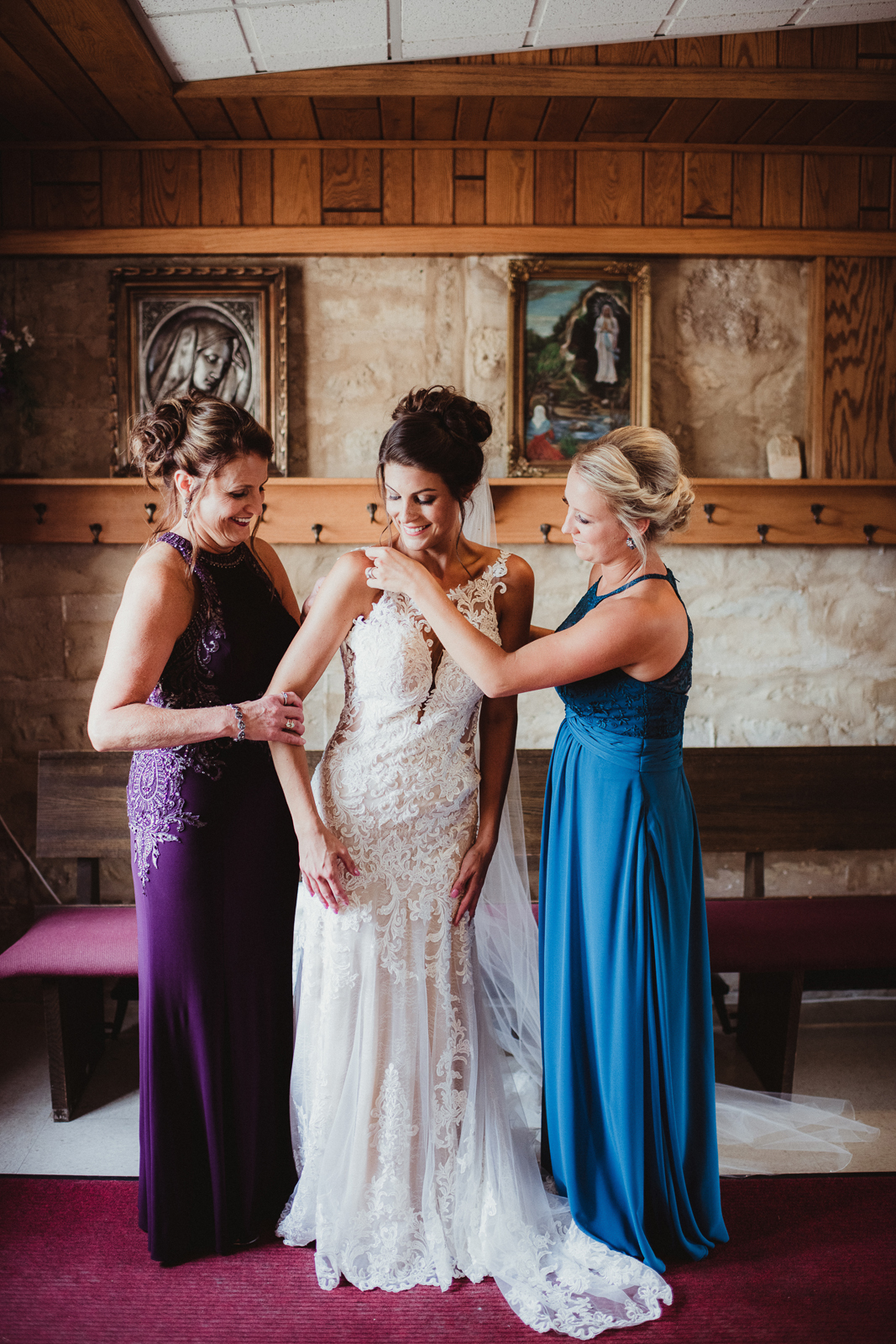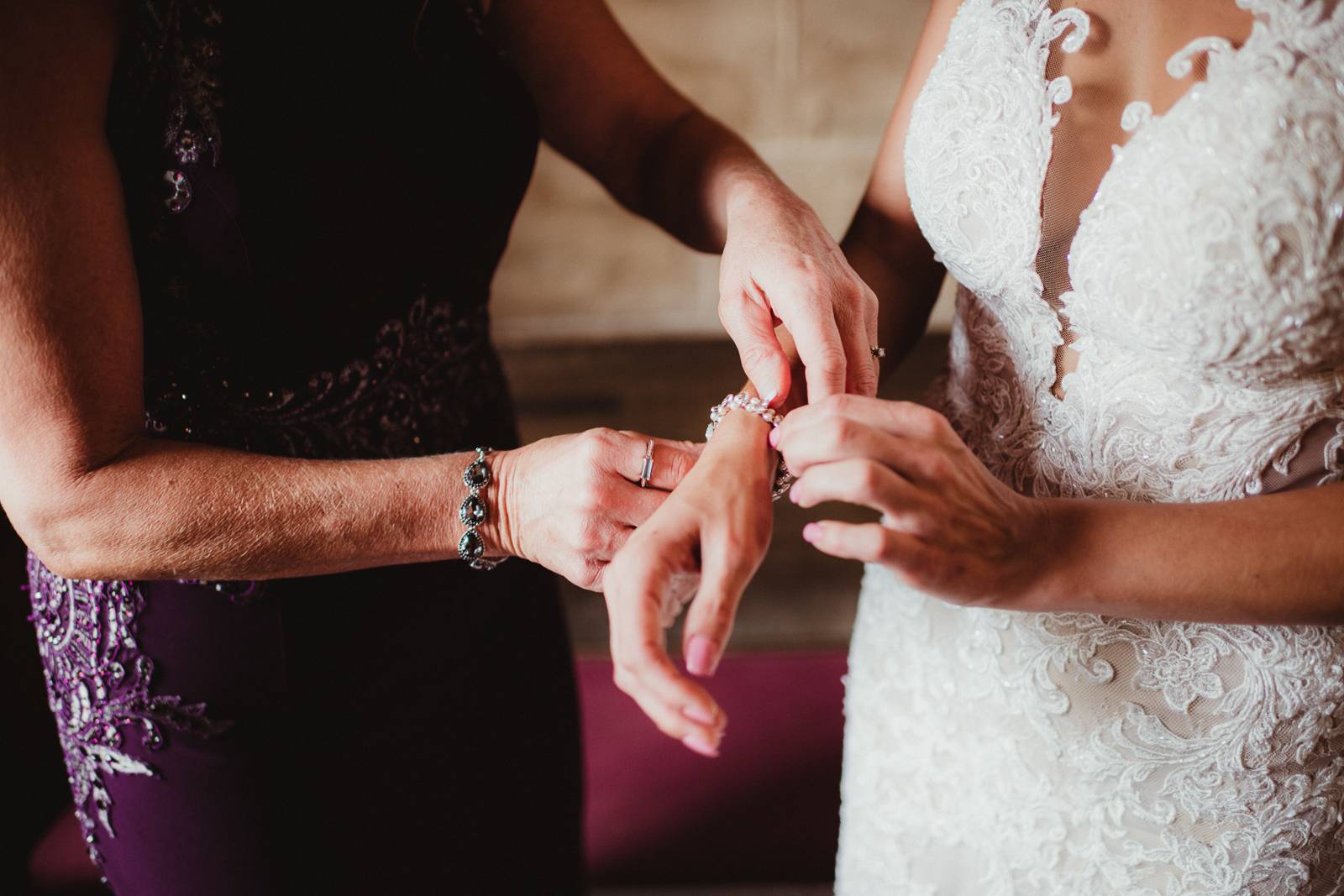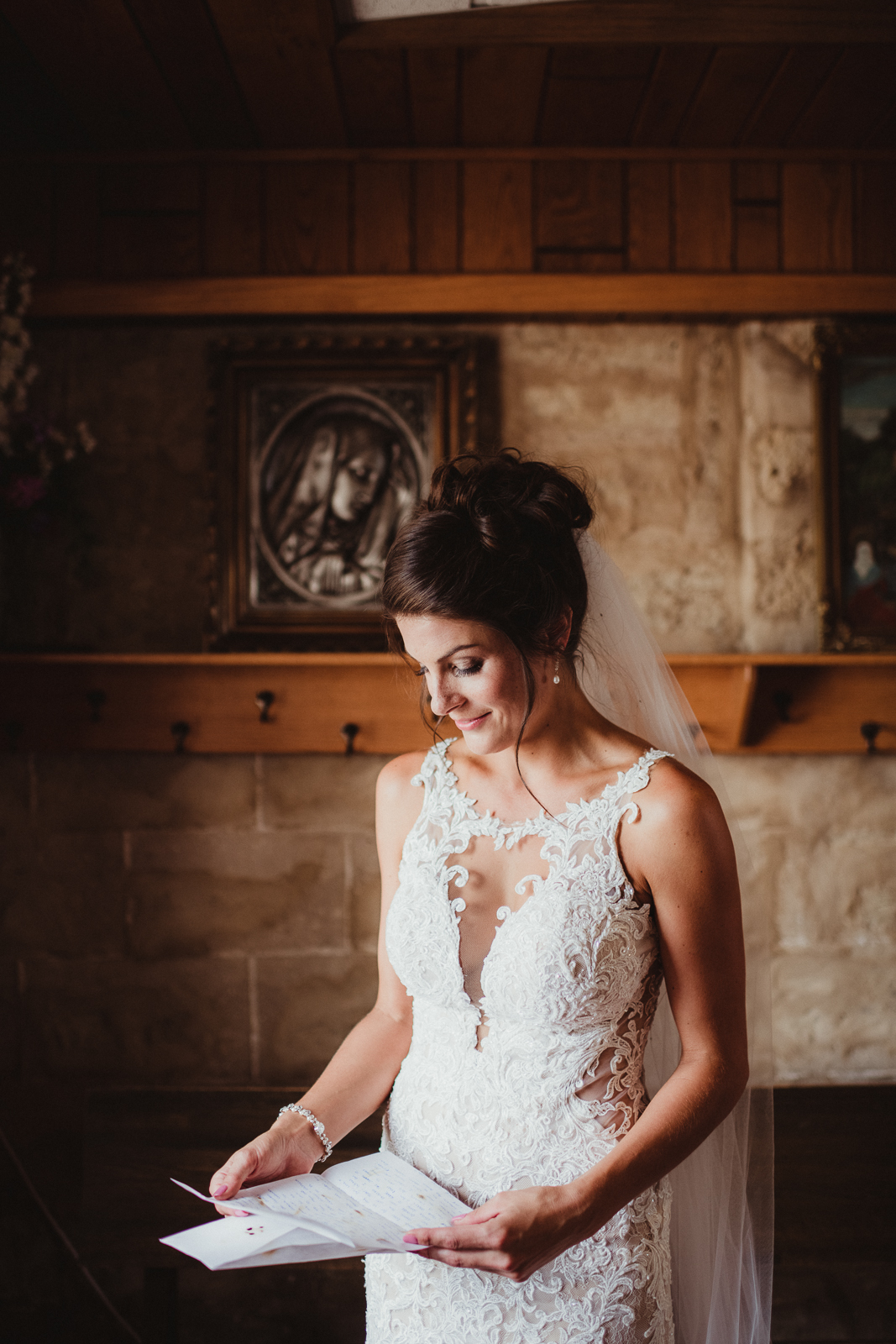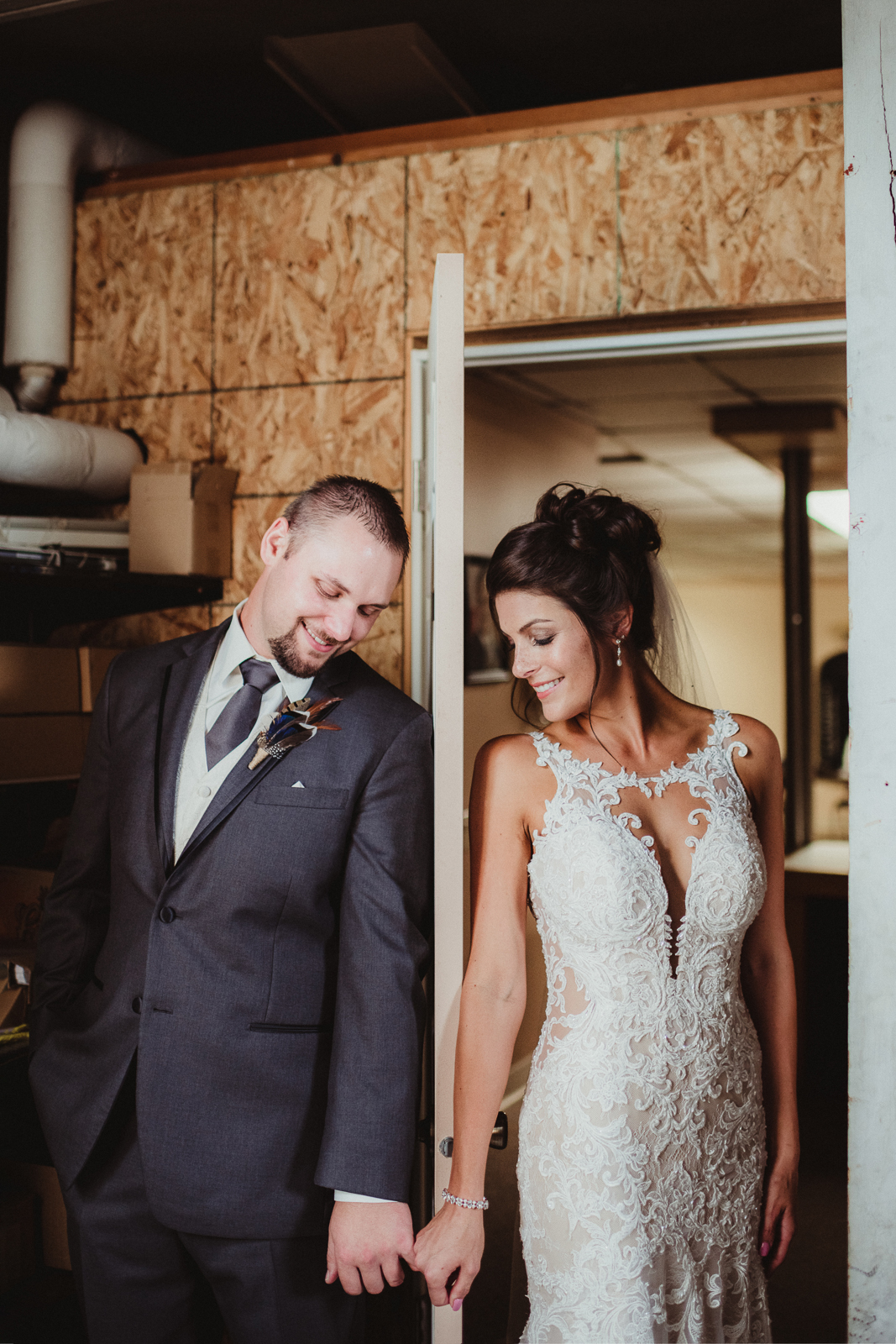 WERE THERE ANY PERSONAL TOUCHES OR DIY ELEMENTS? Lots of personal touches! My husband is a waterfowl hunter and outdoorsman, so I made sure to incorporate feathers into our floral, centerpieces, boutonnieres, flower girl basket, garter, and detail photos. Justin even made a wood and wood-burned duck birdhouse that was our card box. Justin also had mallard socks, cuff links, and of course, new cowboy boots. We had our cutting knife engraved to have our names on it, along with my parents' names that were already on it. Our cake topper and wedding dress hanger were also personalized. Probably the most special personal touch was Justin's letter; he burned it to create a sepia tone and vintage look. So sweet of him.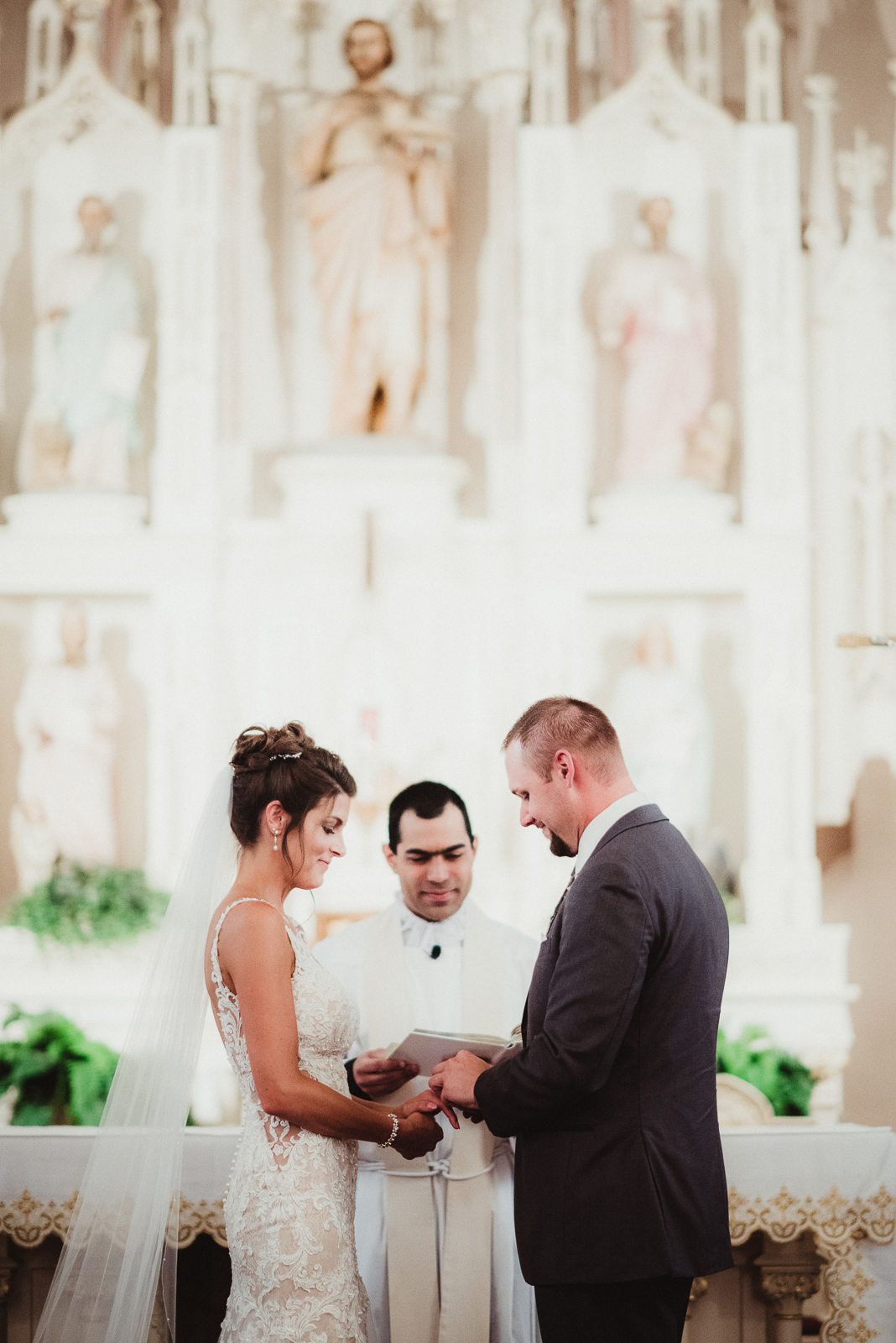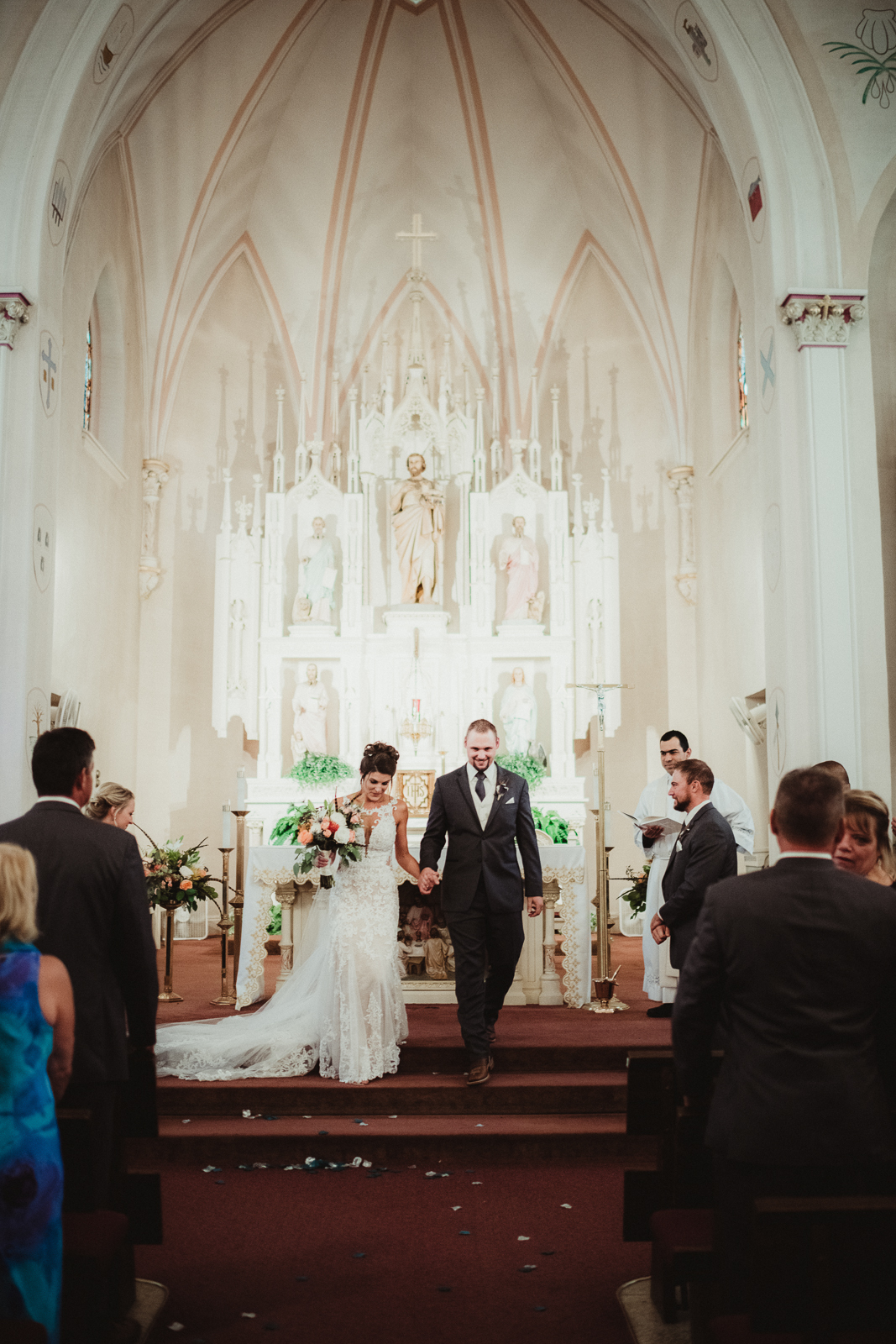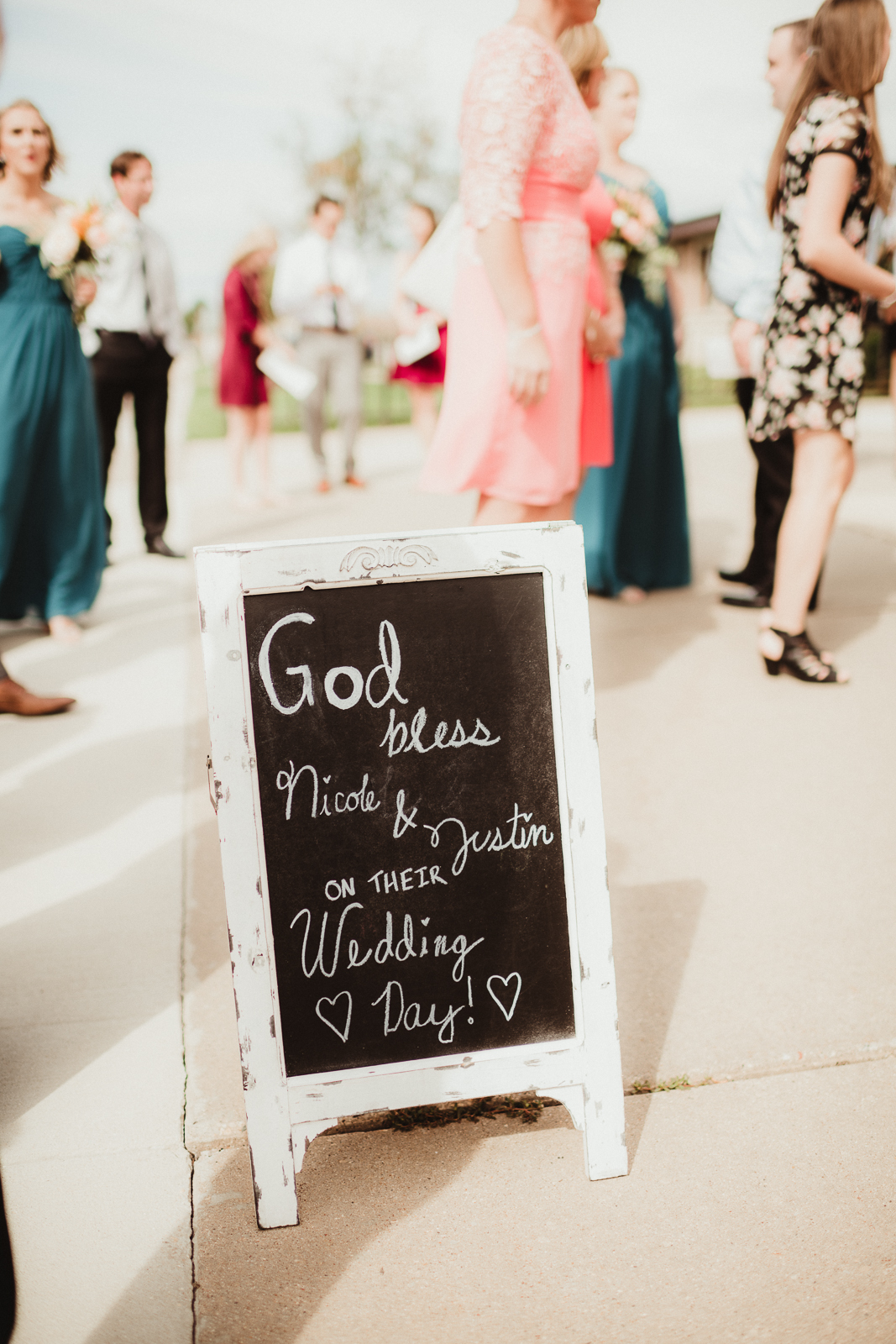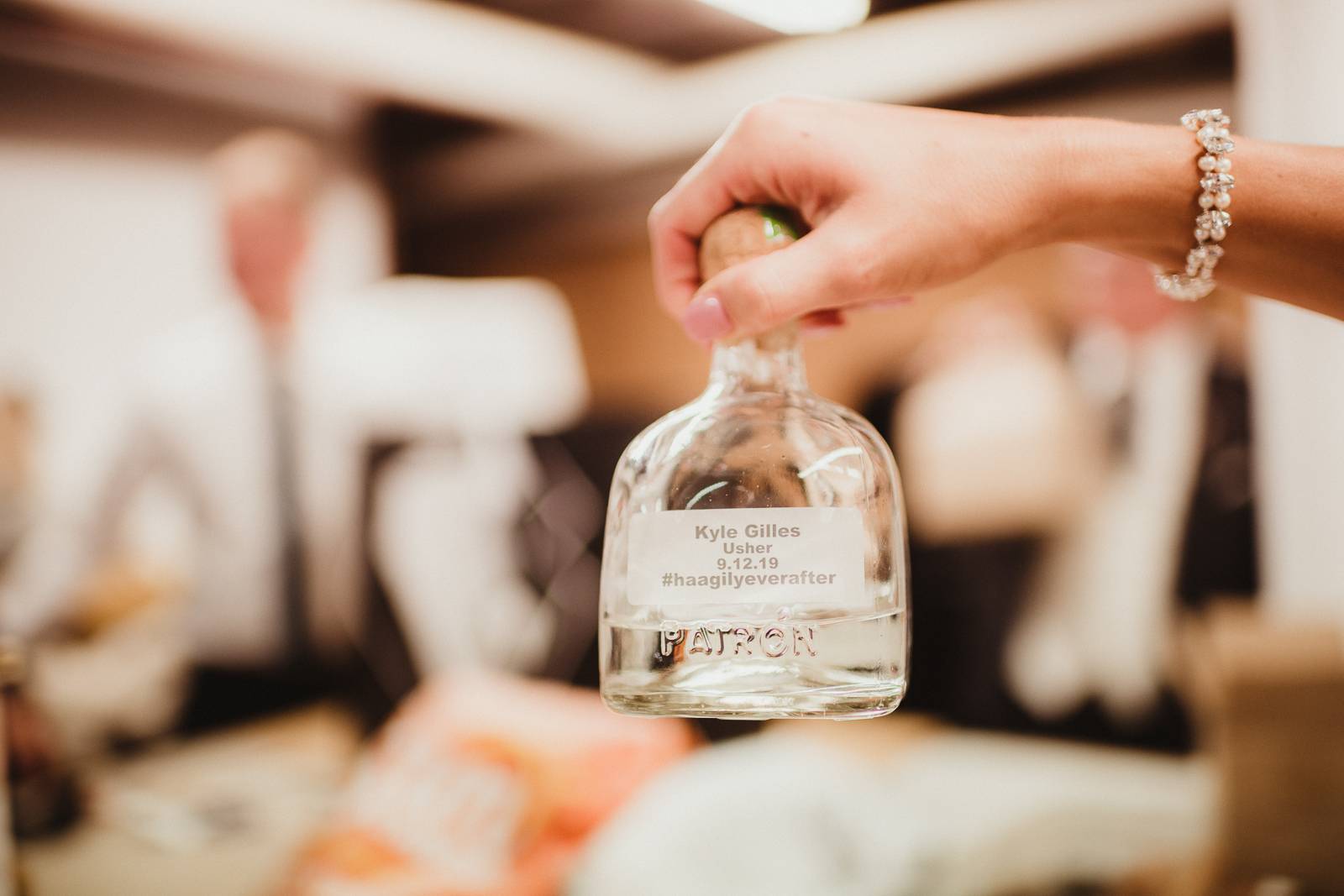 HOW WOULD YOU DESCRIBE YOUR WEDDING THEME/STYLE IN FIVE WORDS OR LESS? Romantic, Natural, Bohemian, Elegant, & Classic
WHAT WAS YOUR WEDDING COLOR PALETTE? Teal, Ivory, Blush, Pink, Orange, & Green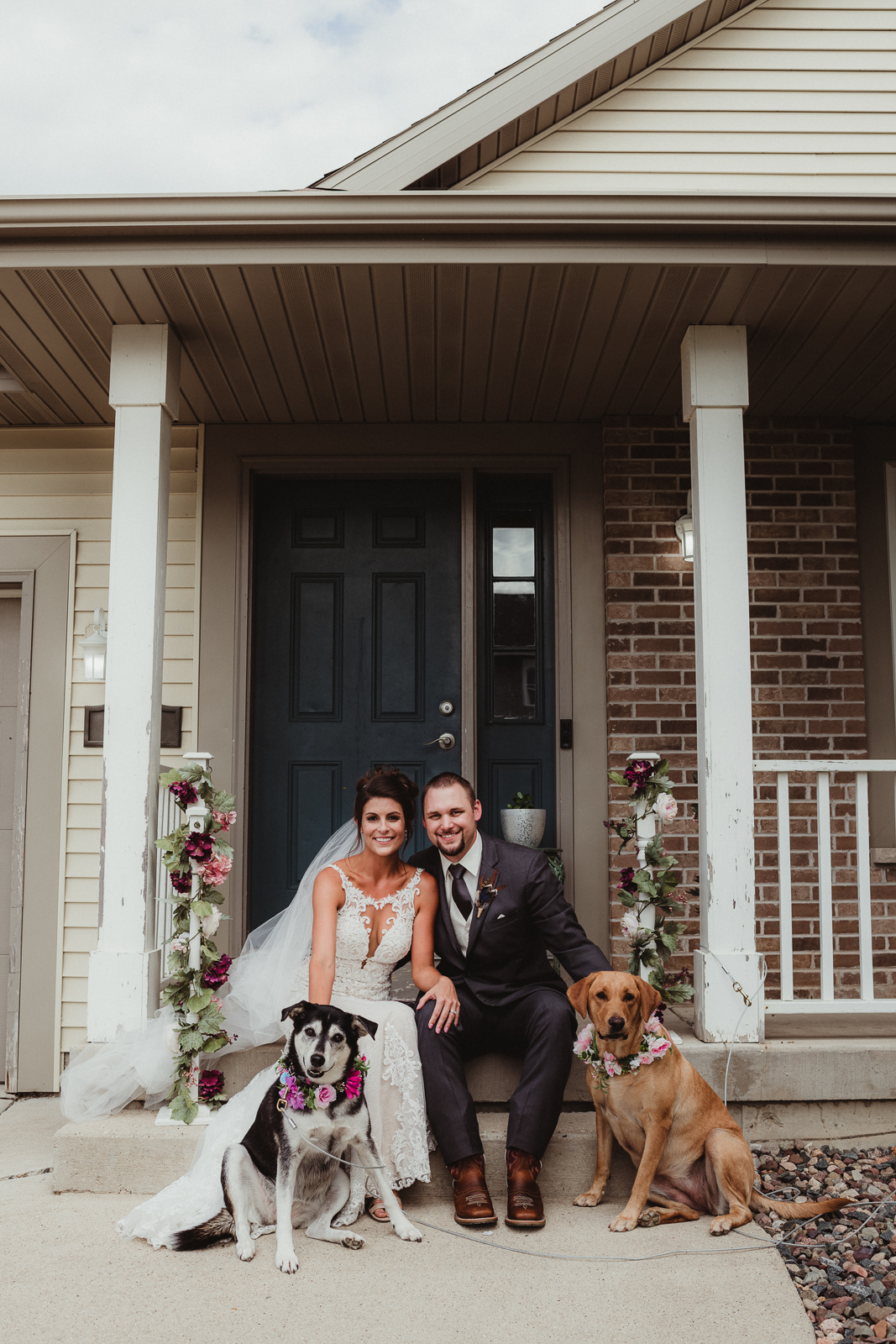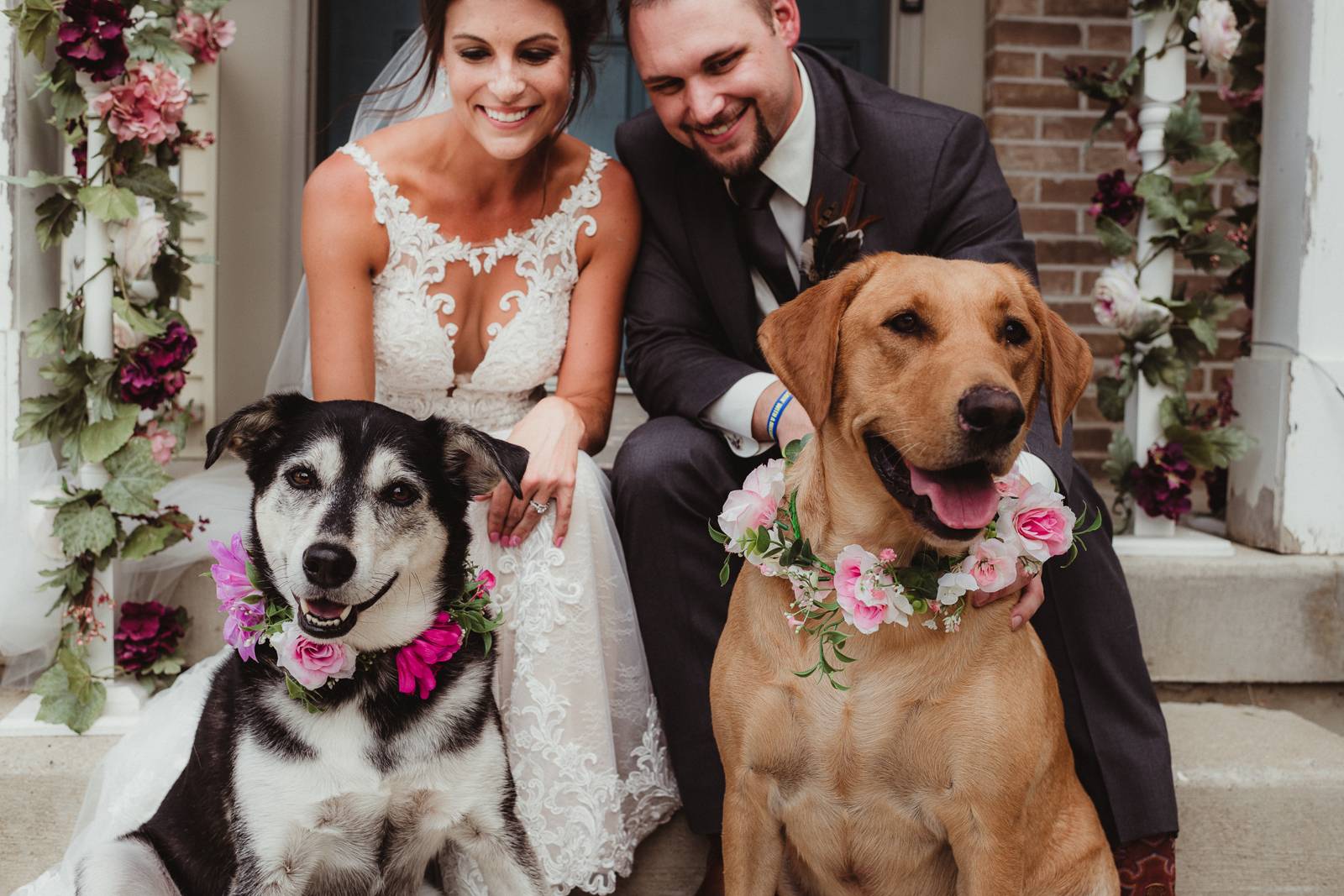 DESCRIBE YOUR WEDDING FLOWERS: Ivory roses, plum dahlias, blue privet berries, ivory lilies, soft orangey/coral roses, blush roses, feathers and greens like olive foliage, grevilia, seeded eucalyptus, and pheasant feathers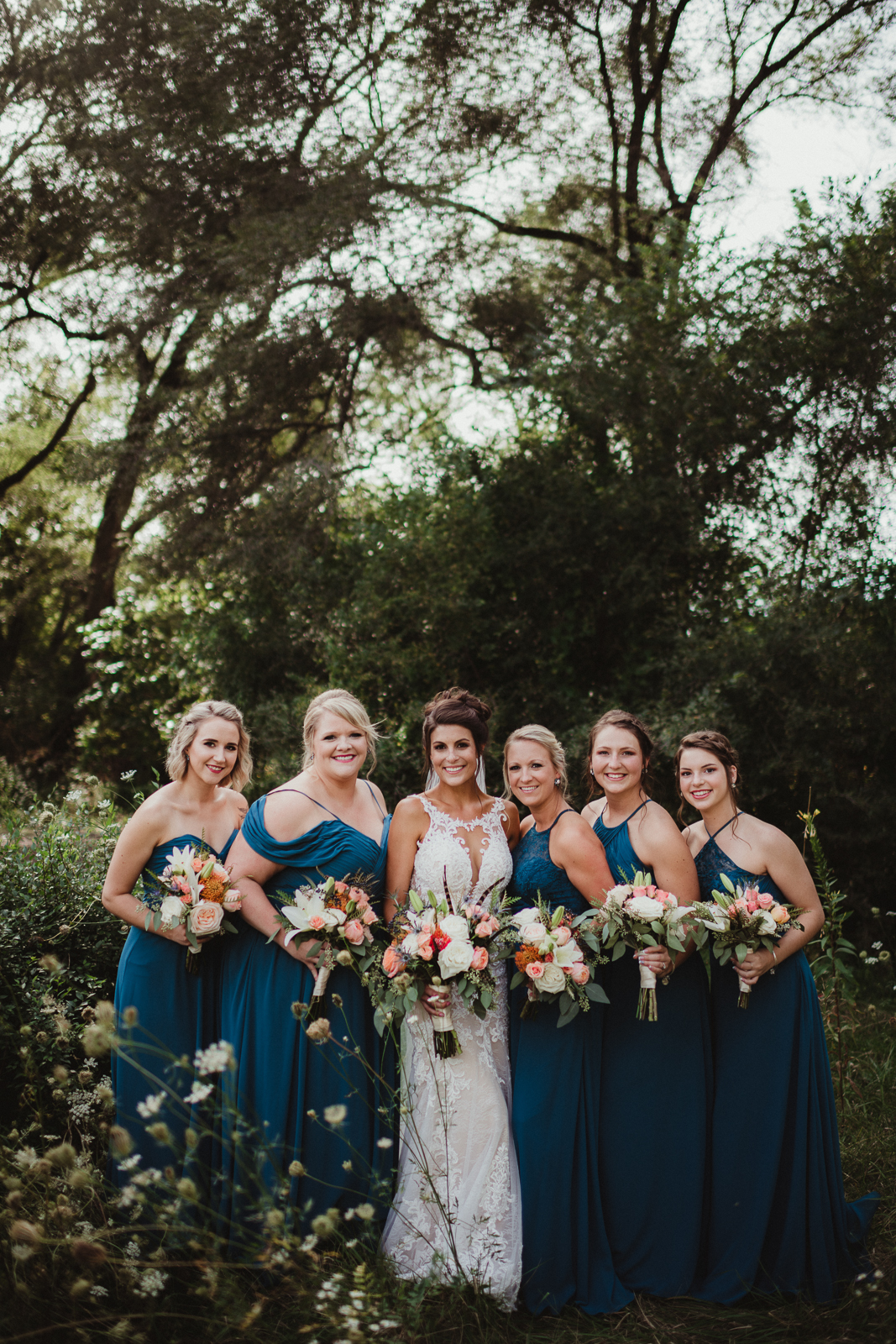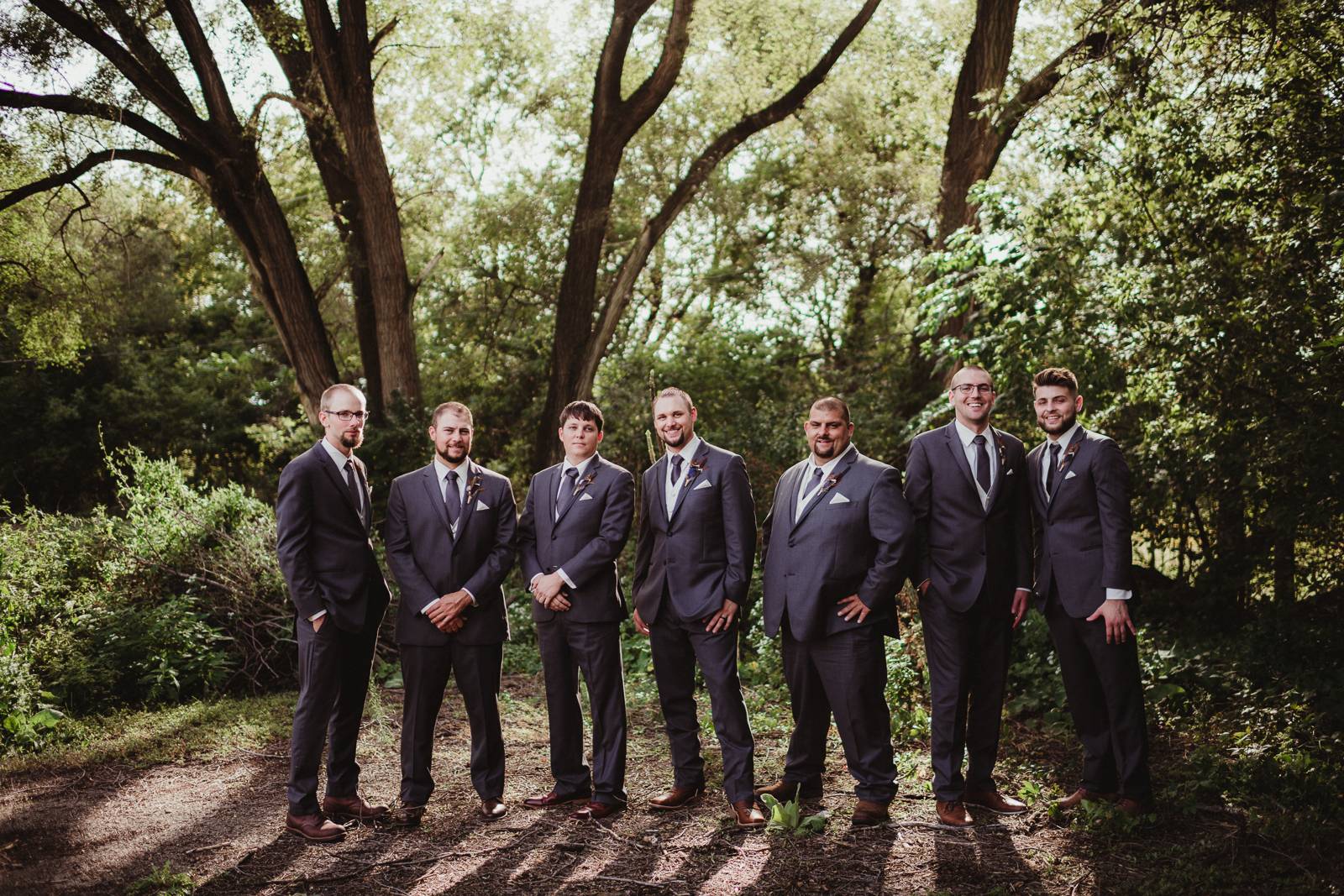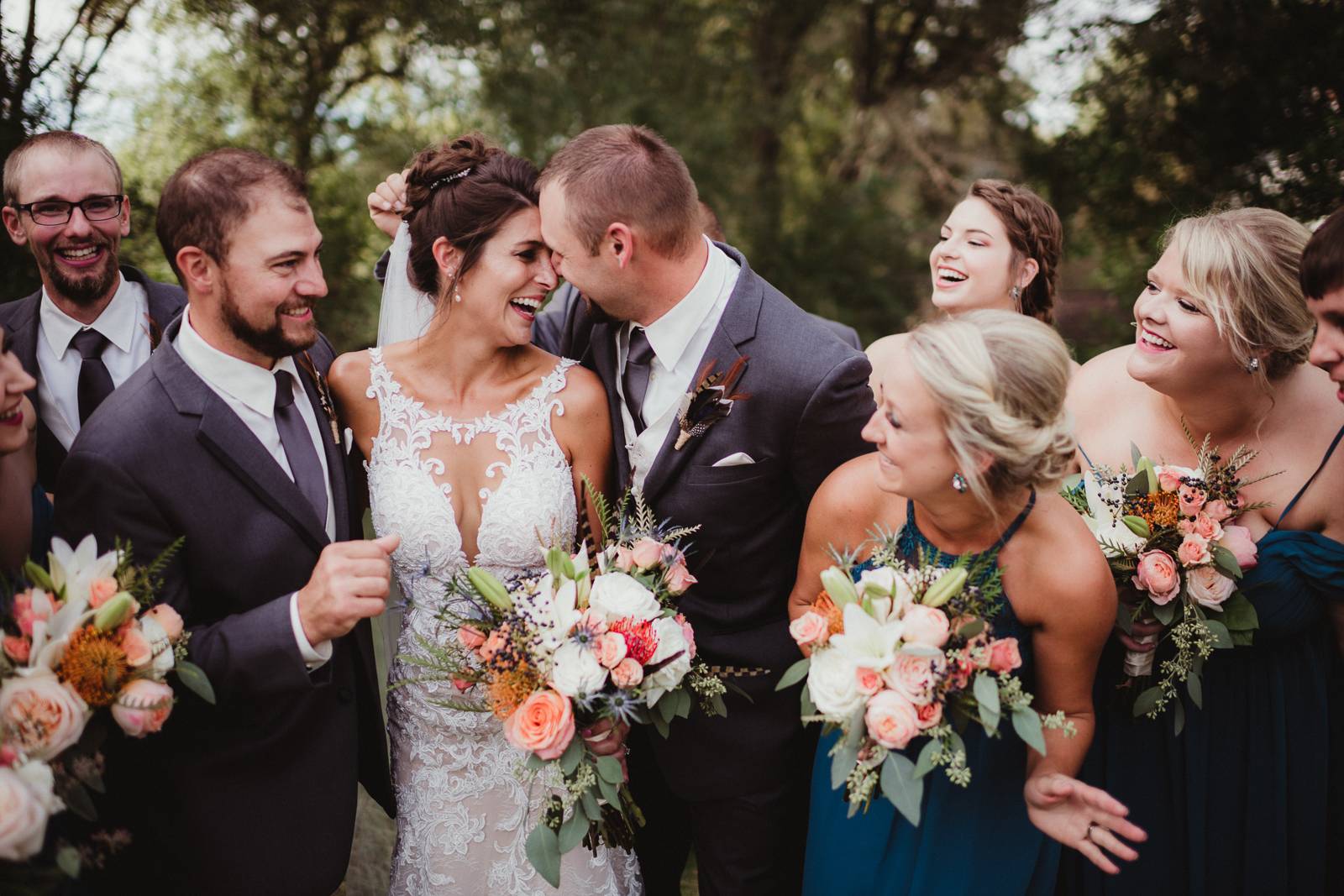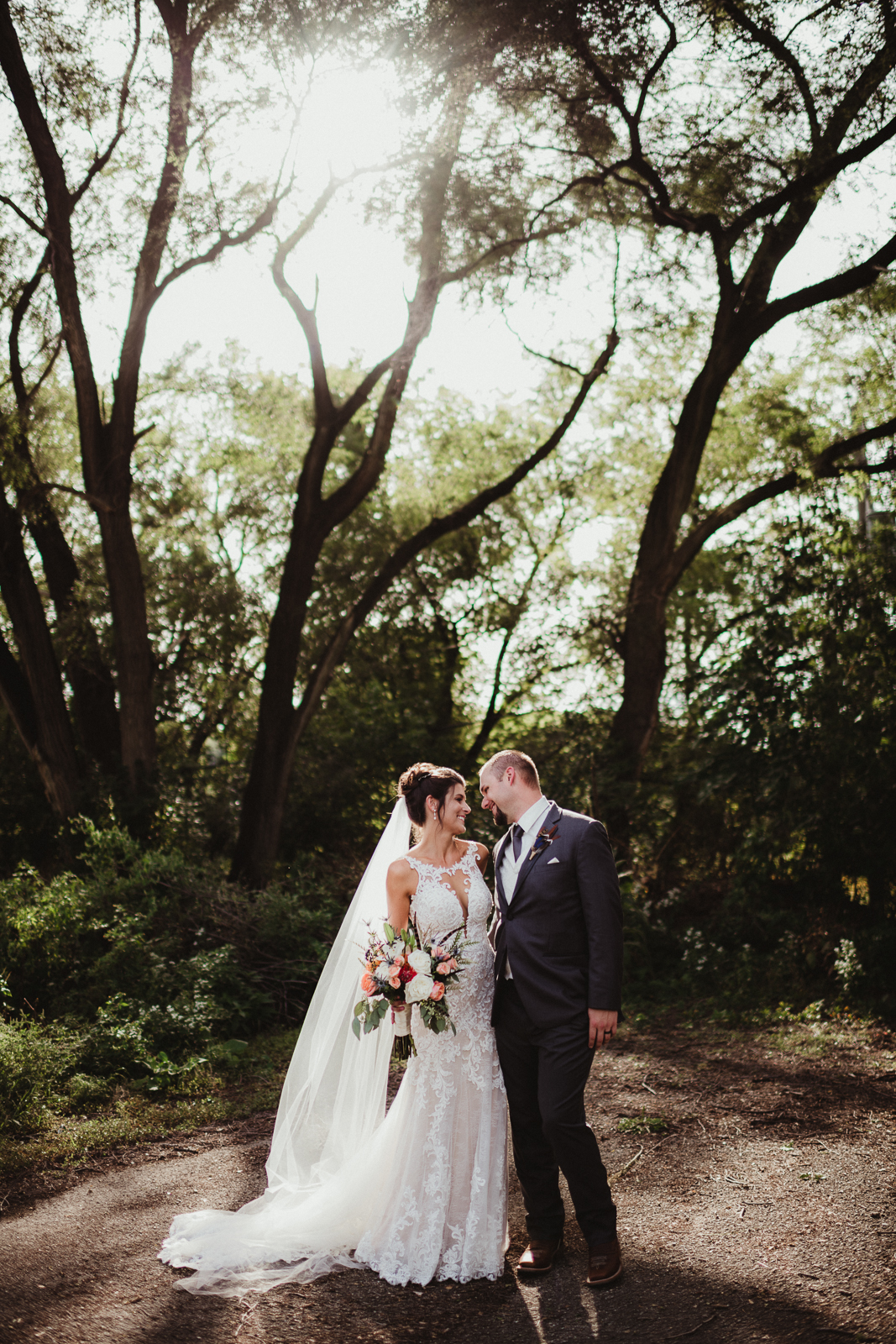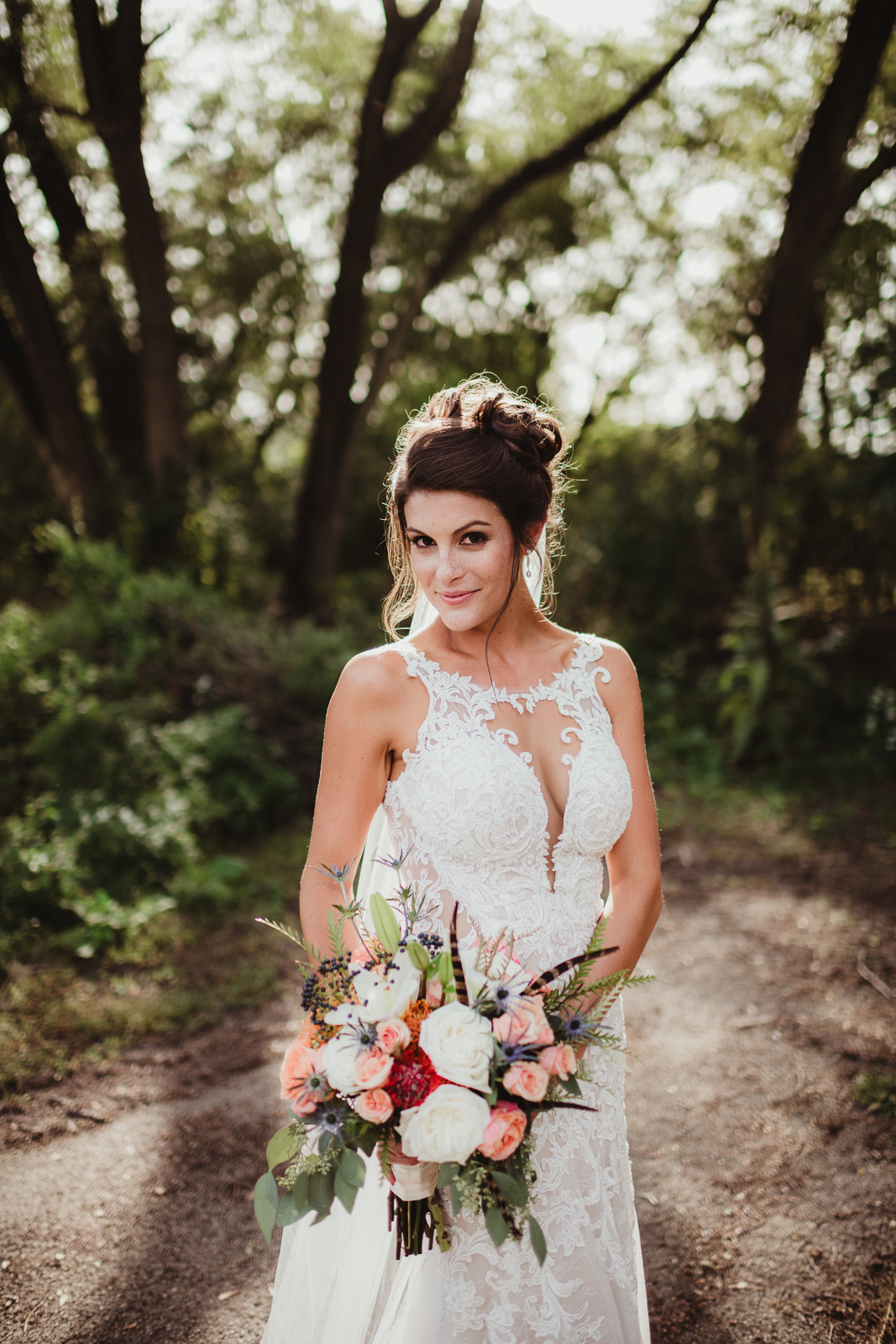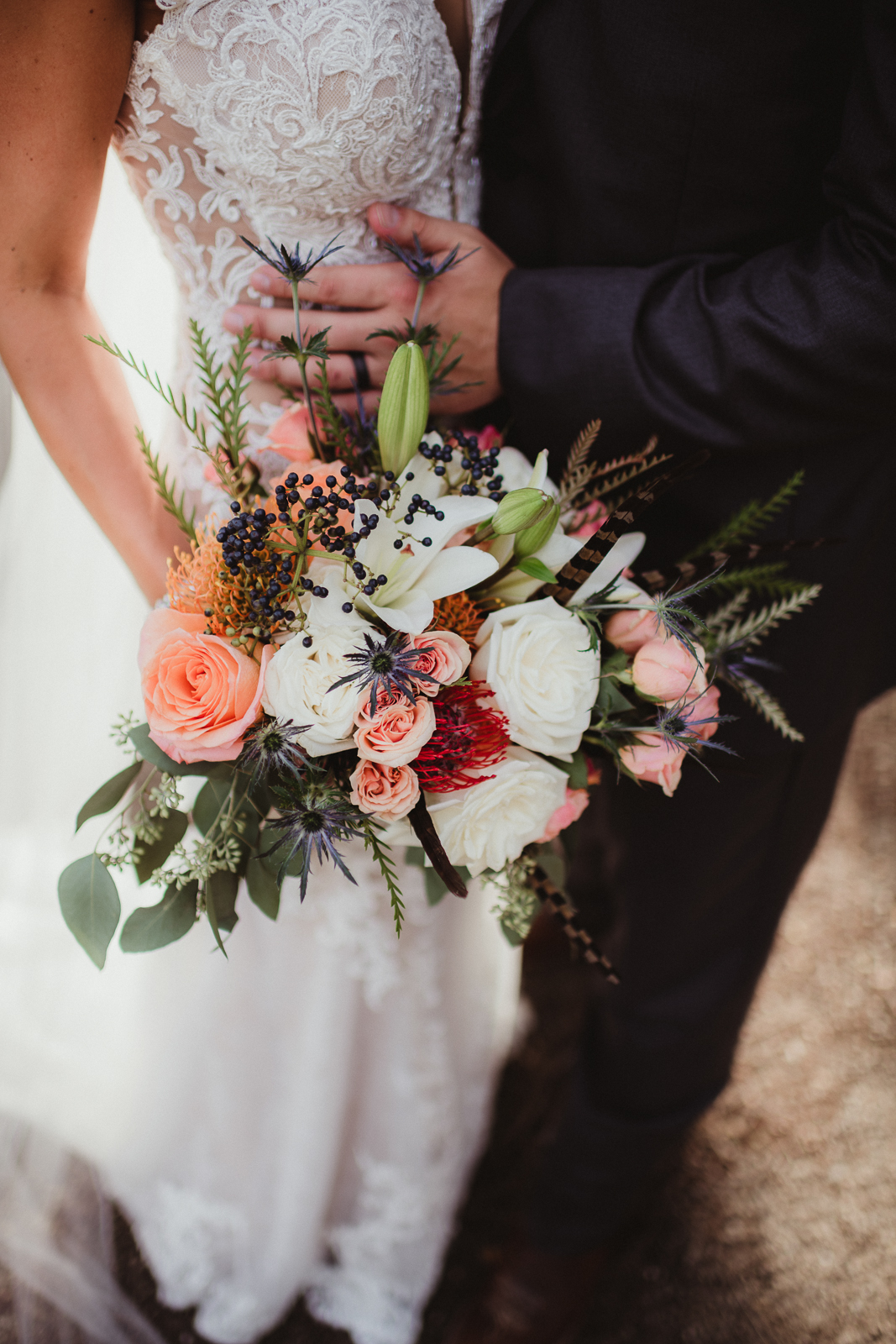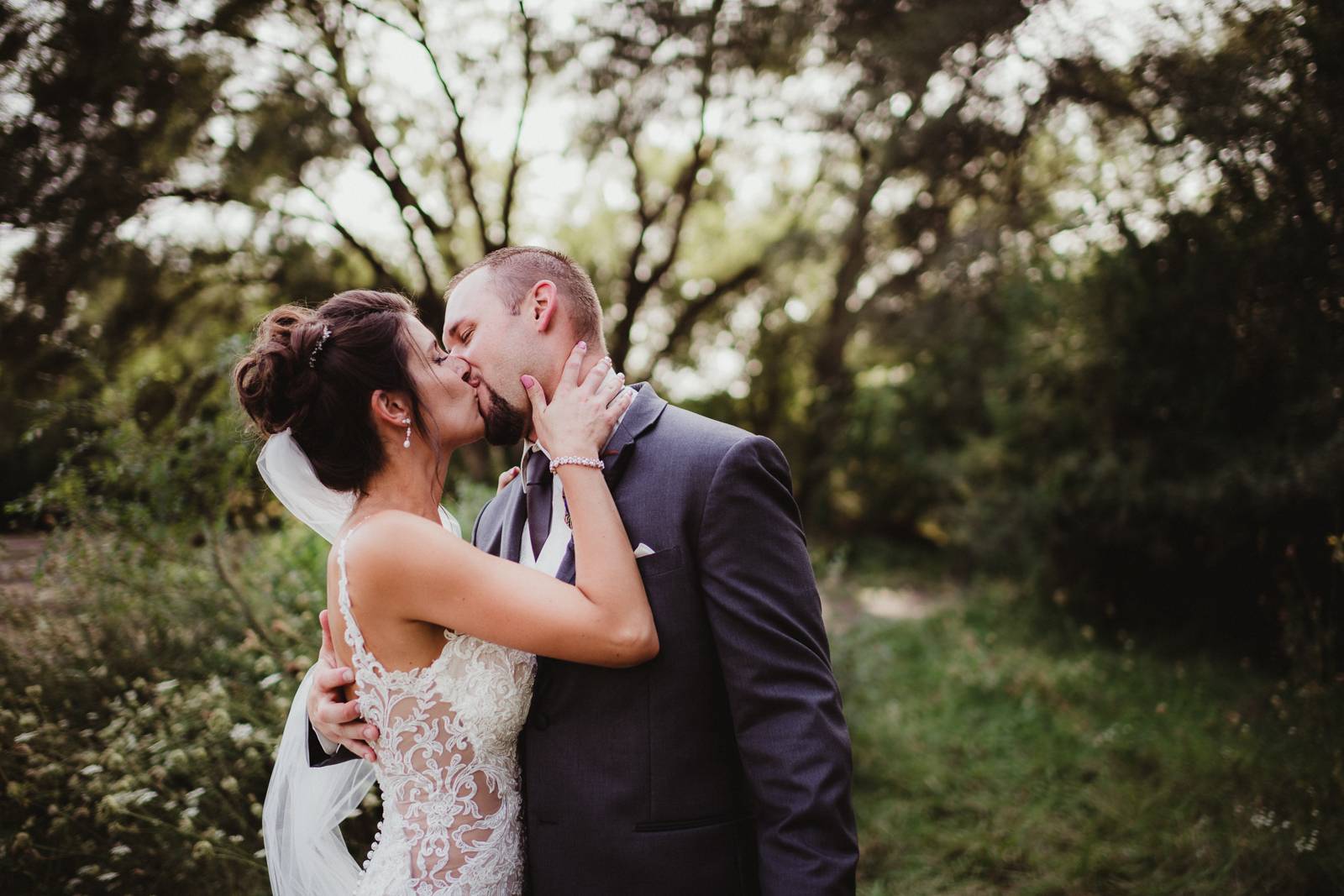 WHAT WAS YOUR INSPIRATION/DESIGN CONCEPT FOR YOUR OVERALL CEREMONY AND RECEPTION DECOR? We wanted everything to be elegant and classy but still incorporate our laid back, outdoorsy side. The feathers really brought the outdoors in, and the flowers and ballroom chandeliers added a lot of elegance.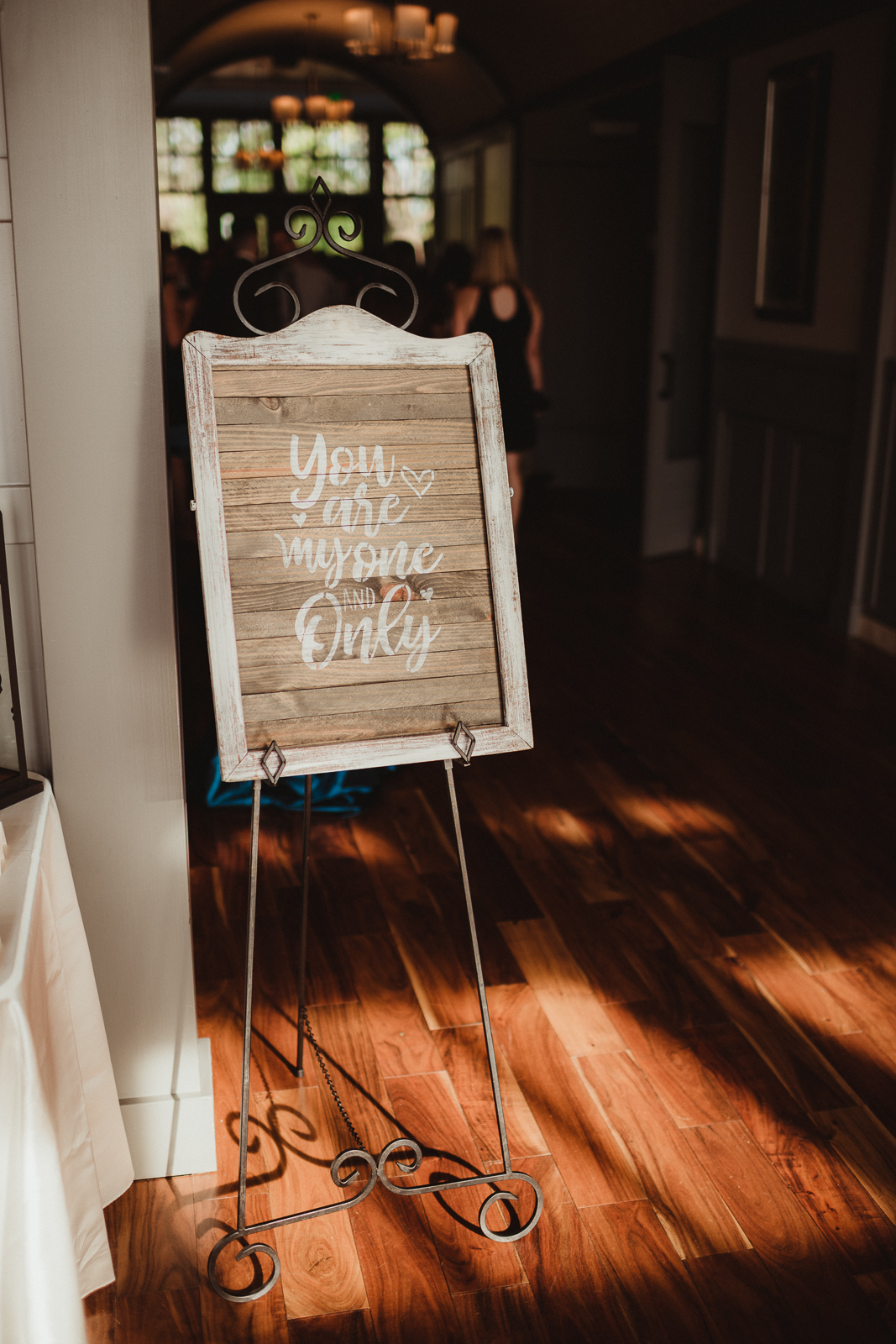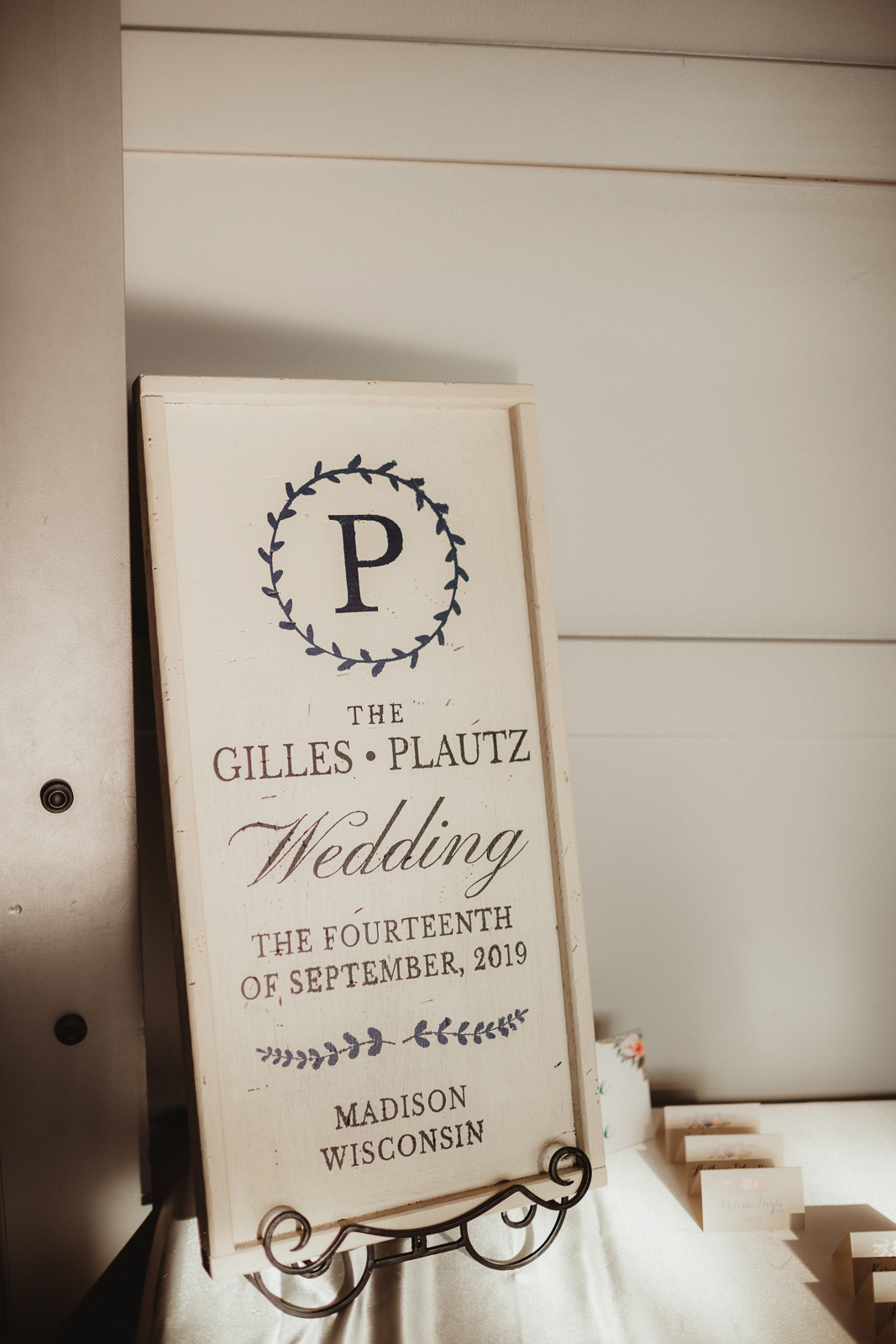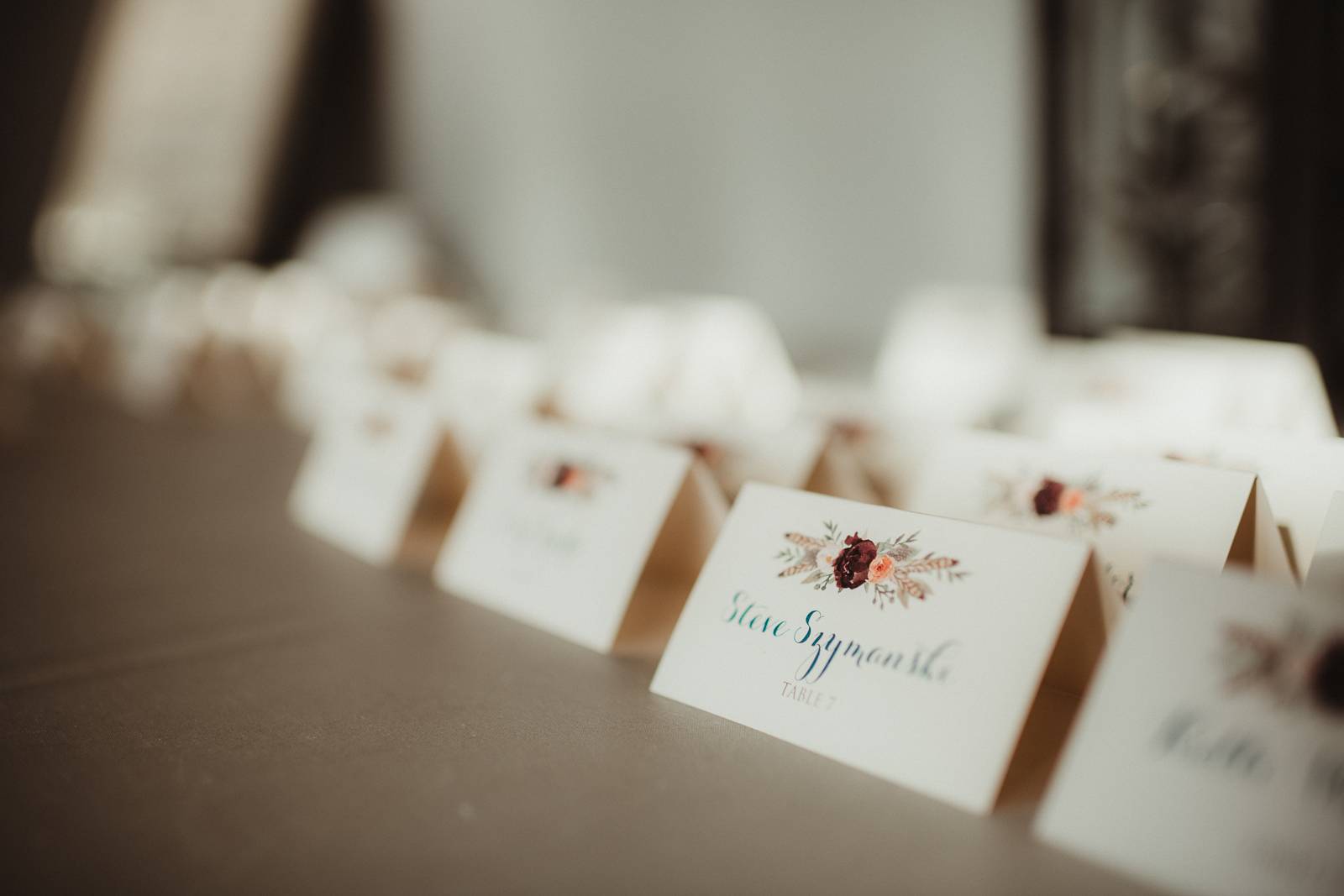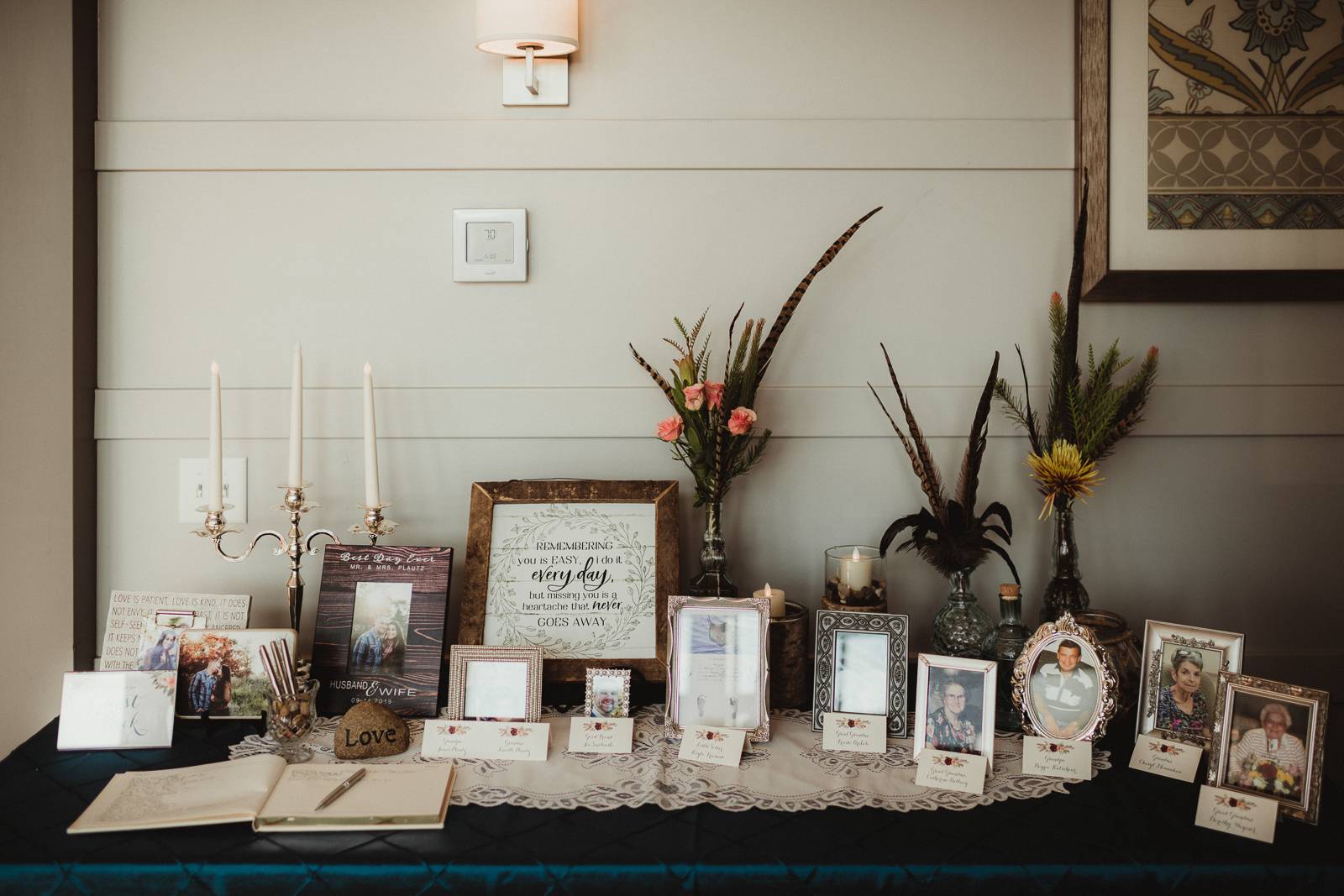 DID YOU USE ANY SPECIALTY CHAIRS, LINENS, CHARGERS, GLASSWARE, OR DINNERWARE? We used satin table cloths through Noah's and had two custom bride and groom champagne glasses made!
TELL US ABOUT THE FOOD, DESSERT, AND ANY SPECIALTY BEVERAGES ON THE MENU: From Wood BBQ, we served brisket, pulled chicken, smoked mac n cheese, southwestern beans, and coleslaw. Gigi's Cupcakes provided Strawberry Shortcake, Turtle, and Wedding Cake (vanilla) cupcakes, and for our beer options, we went with Busch Light and good ole' WI Spotted Cow!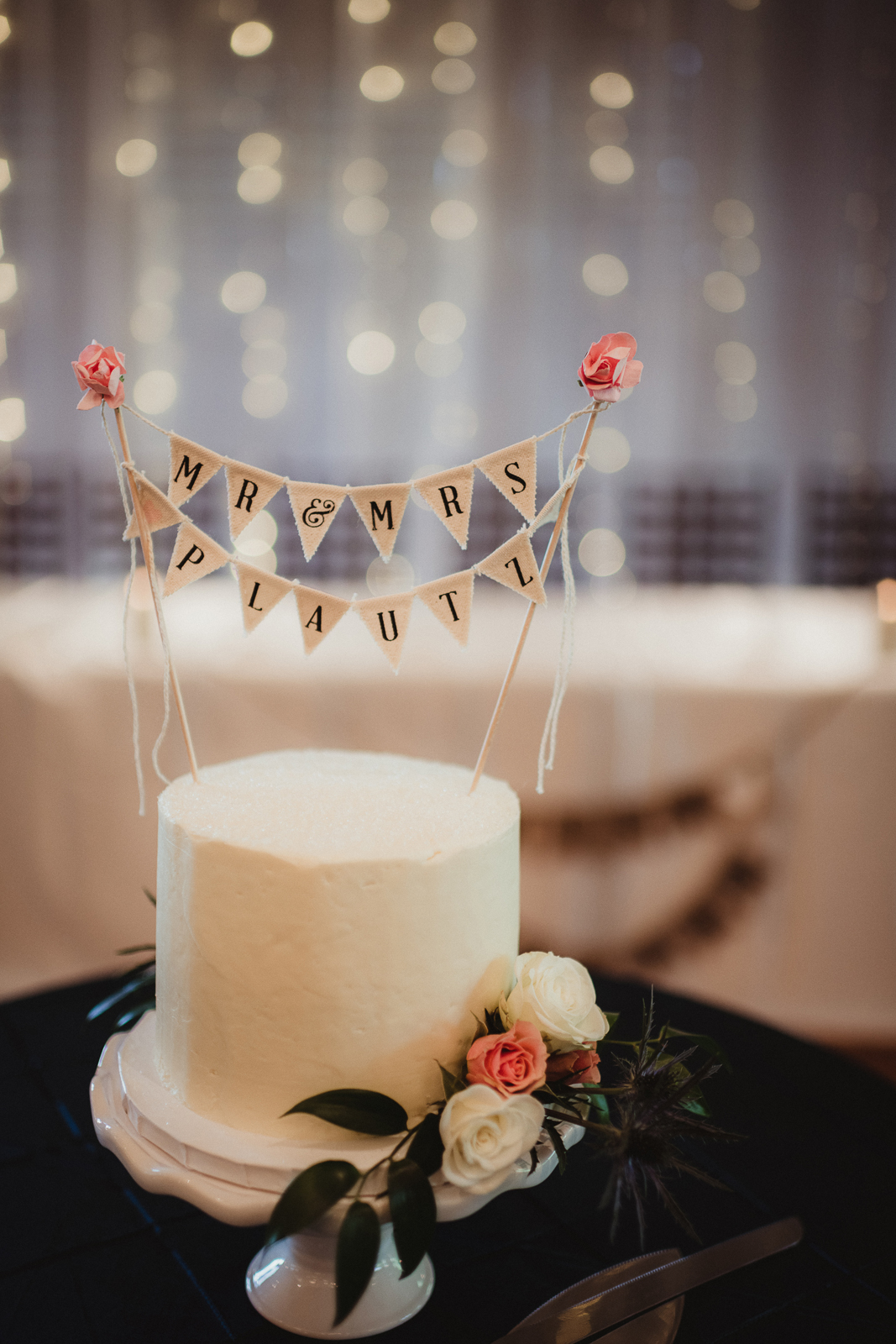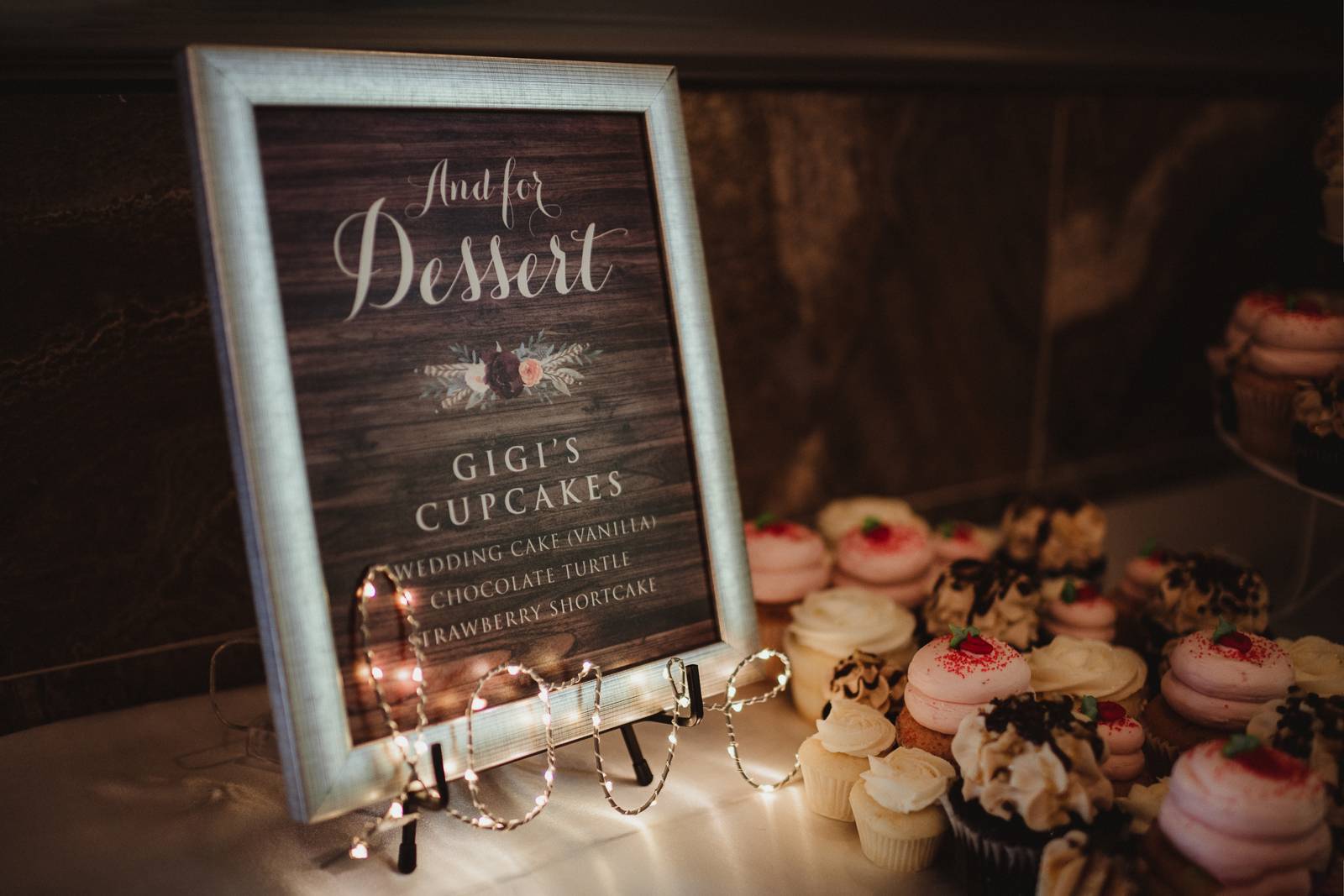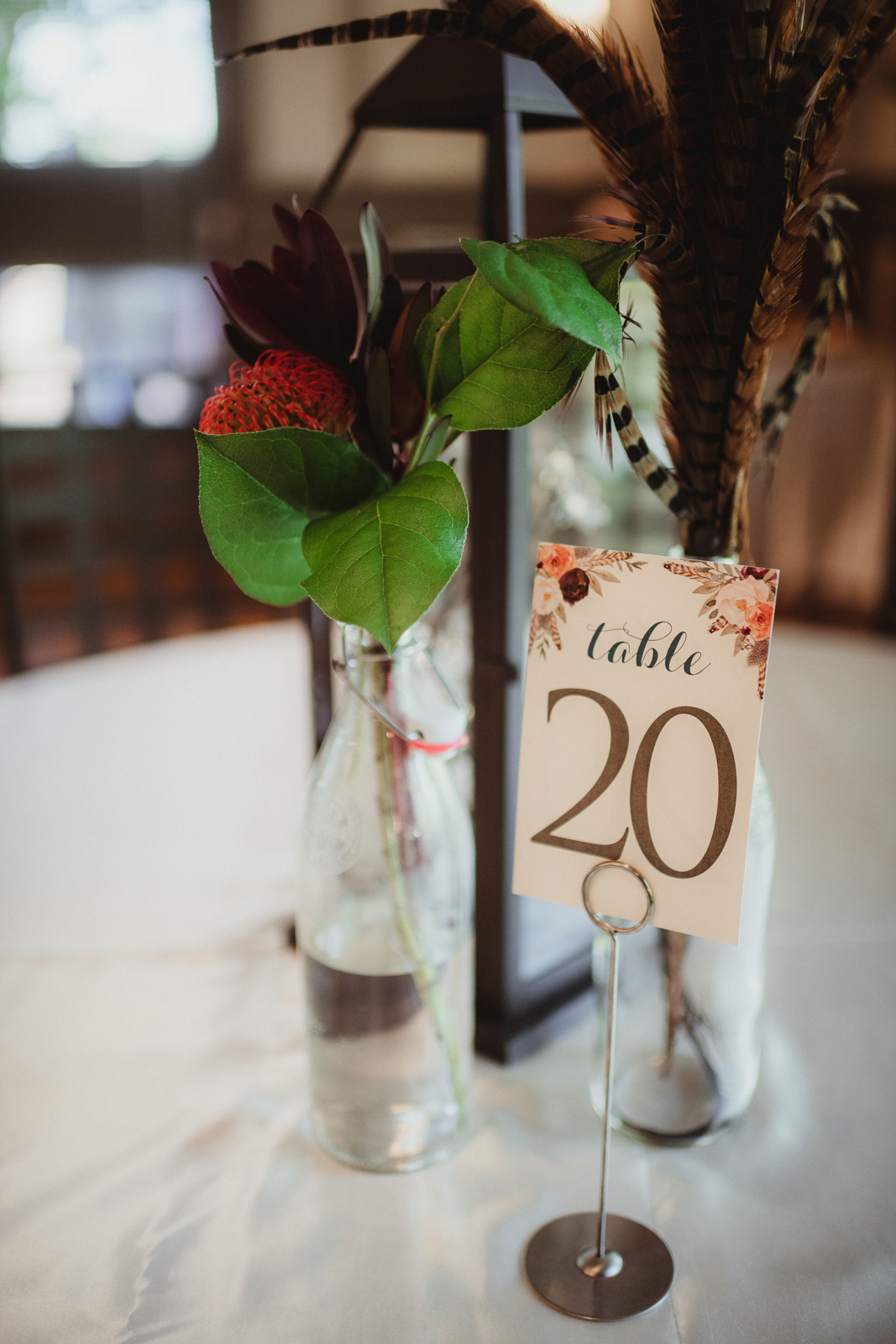 WHAT WAS YOUR FAVORITE MOMENT FROM YOUR WEDDING? My favorite moment was walking down the aisle towards Justin and seeing his reaction. It surprised me that he cried so much! It was priceless, unexpected, and perfect. At that moment, I felt like everything came together, and it was obvious to everyone else that we are meant for one another. I knew the rest of the day would fall into place and be a day that we would never forget. The second best moment was the mother-son first dance. It was a surprise for her, and it was a slow version of "I'll be there for you" from the TV series Friends.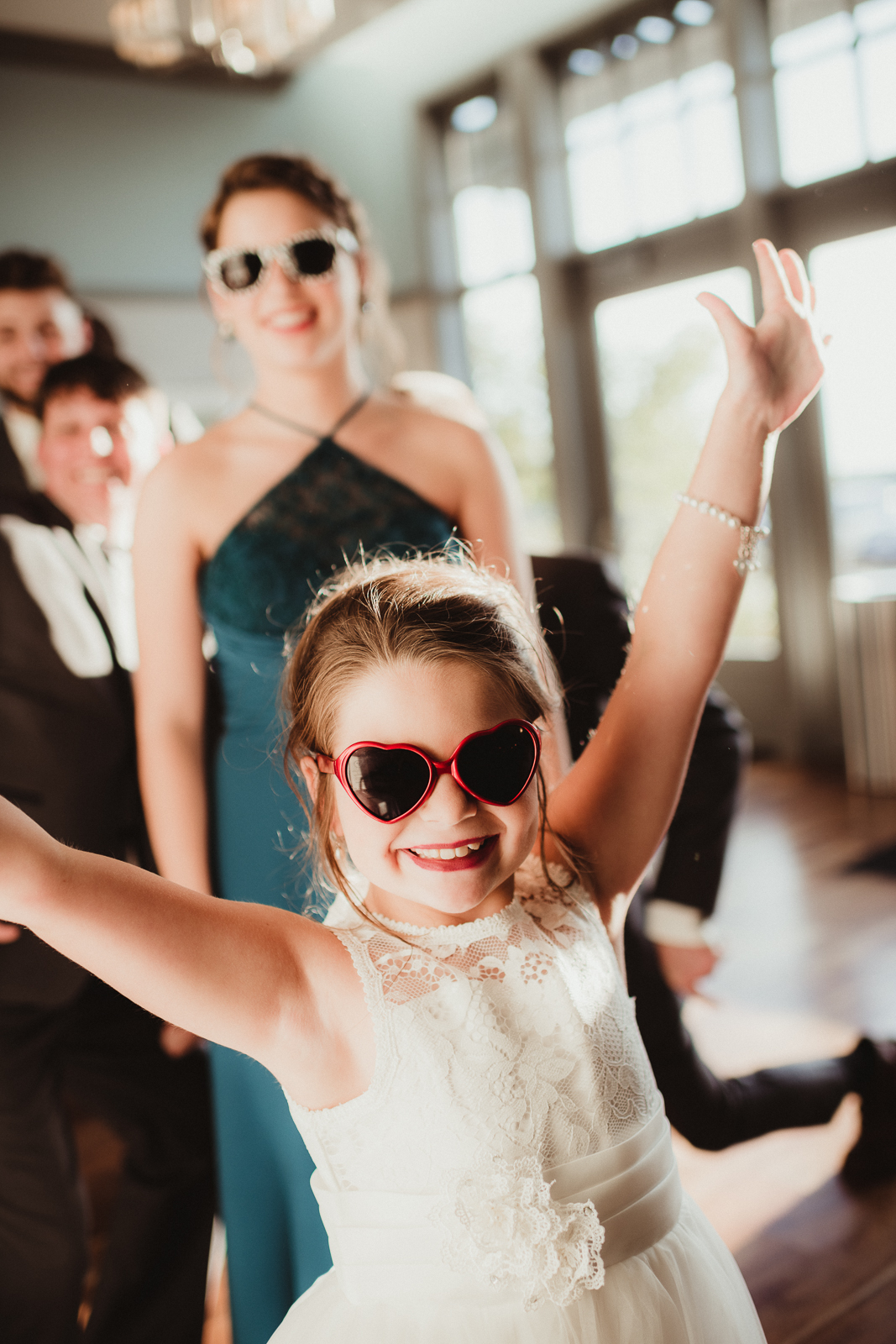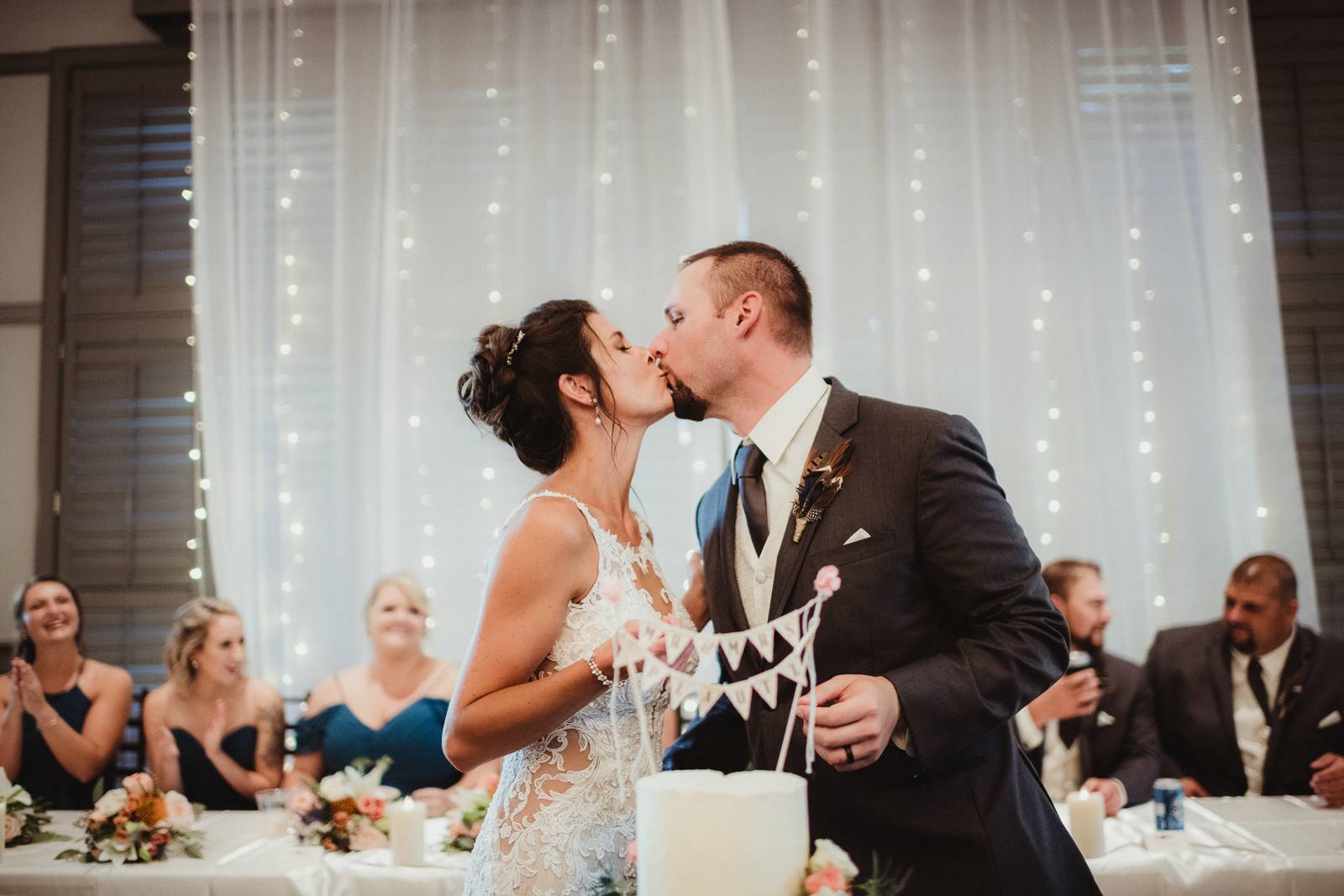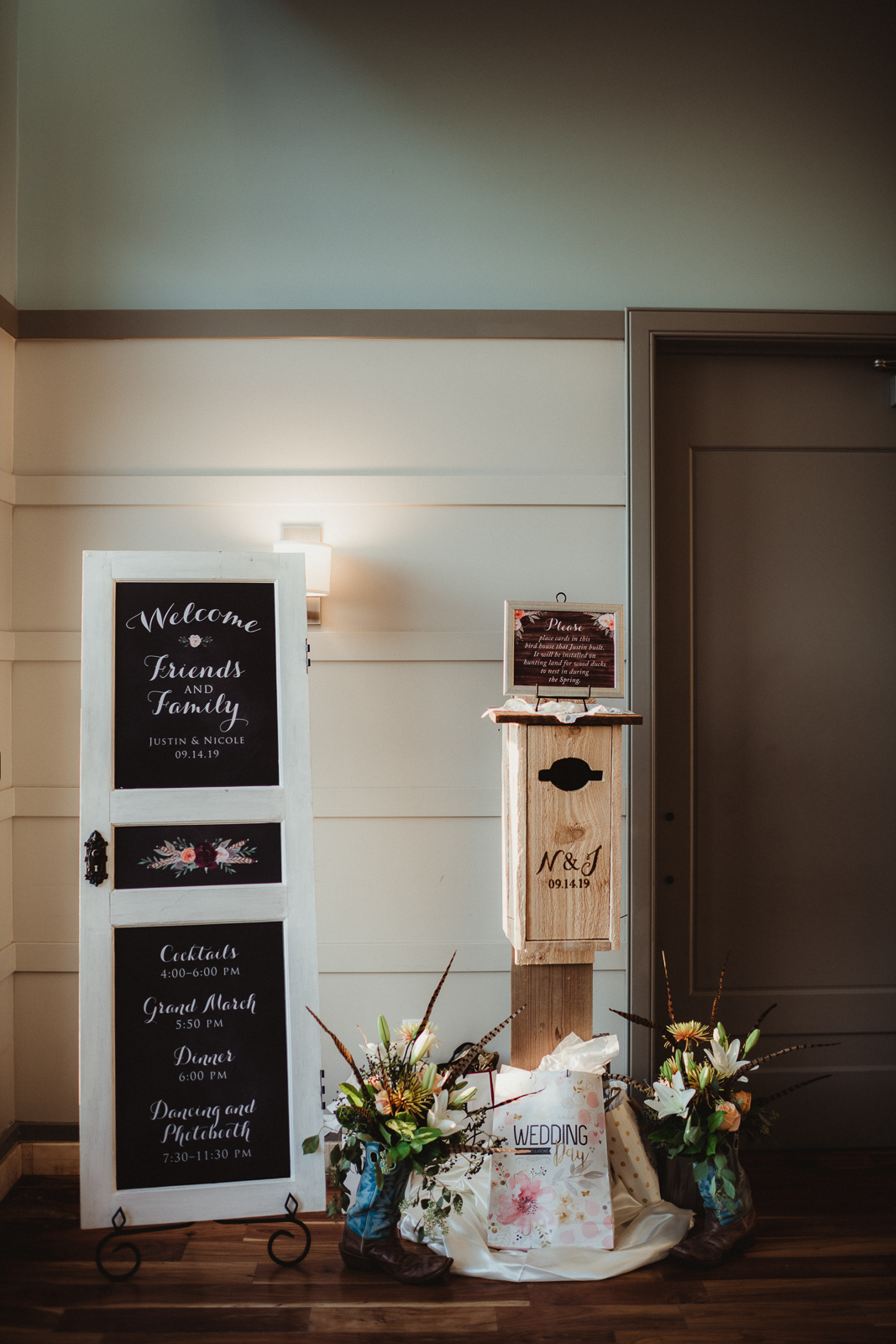 TELL US ABOUT YOUR HONEYMOON PLANS: We cannot wait to go to Aruba in January - an all-inclusive stay on the beach with adventures around the island! We will for sure deep-sea fish, visit Flamingo Island, and receive a couple's massage on the beach! Shout out to Vacation Designers of Waunakee!
WHAT DOES LIFE LOOK LIKE AFTER THE WEDDING? Immediately after? Justin will be duck hunting! 😉 We finished thank-you cards immediately, and now it's relaxation, catching up around the house, and planning our honeymoon. In the future, a few vacations and children are in the forecast.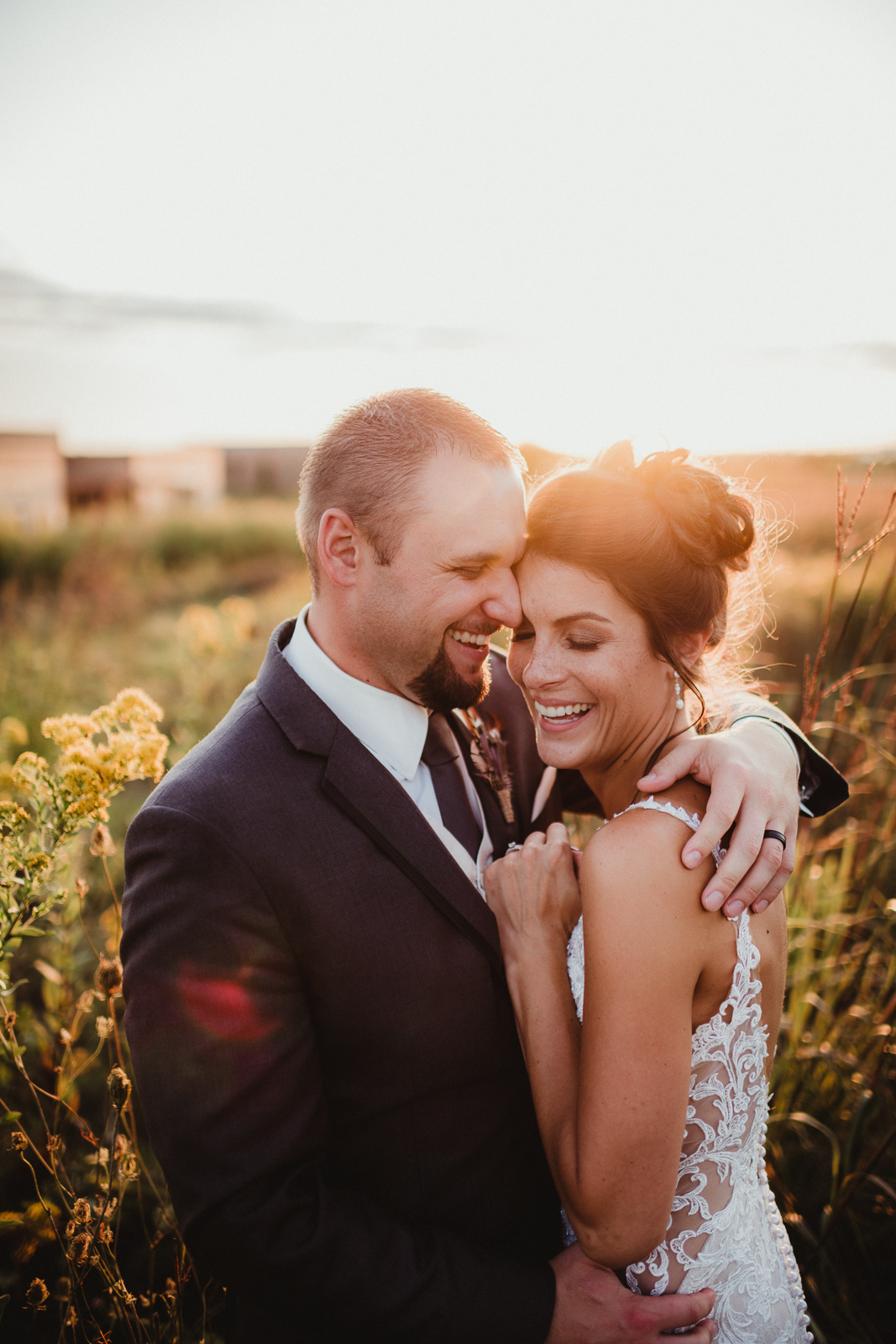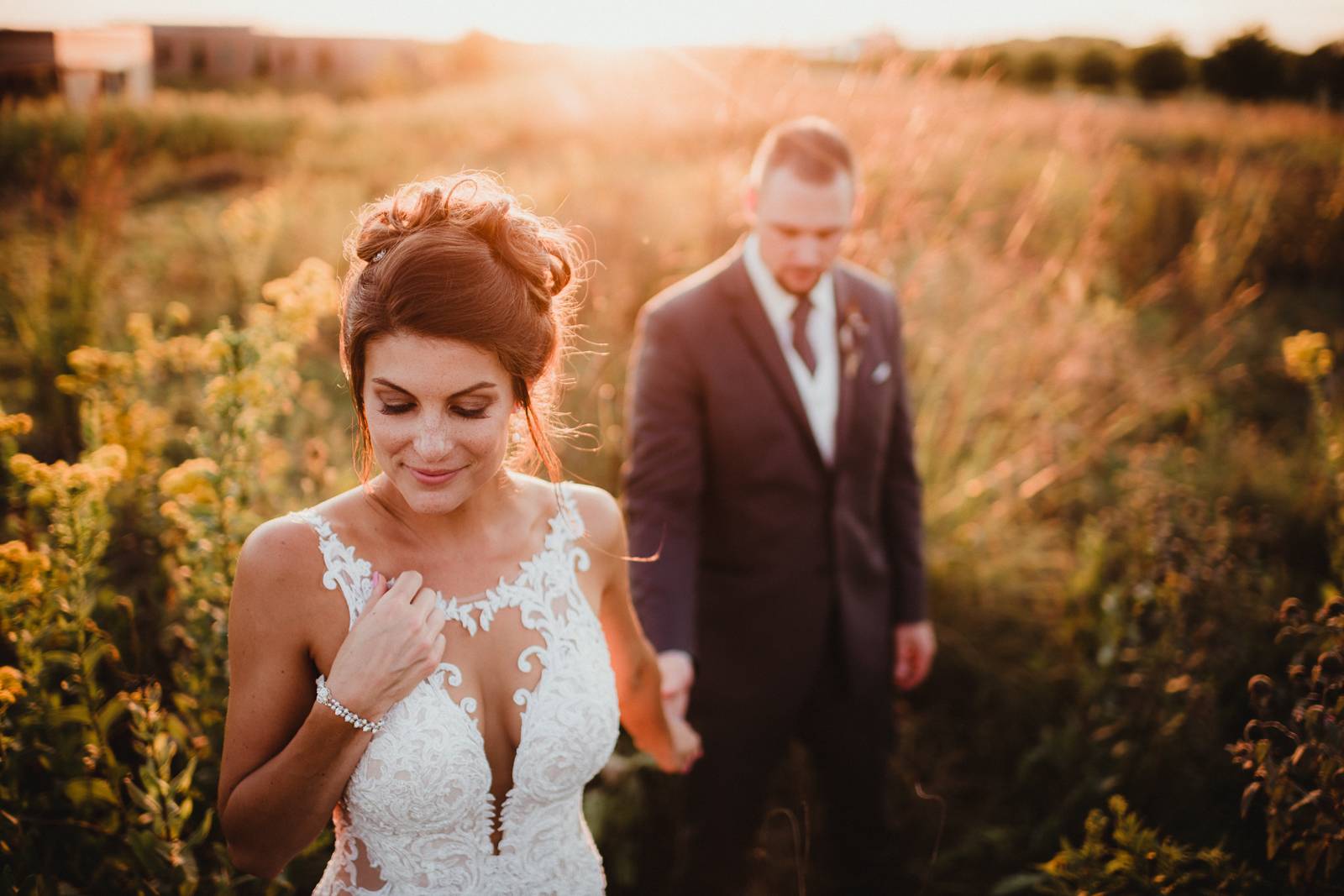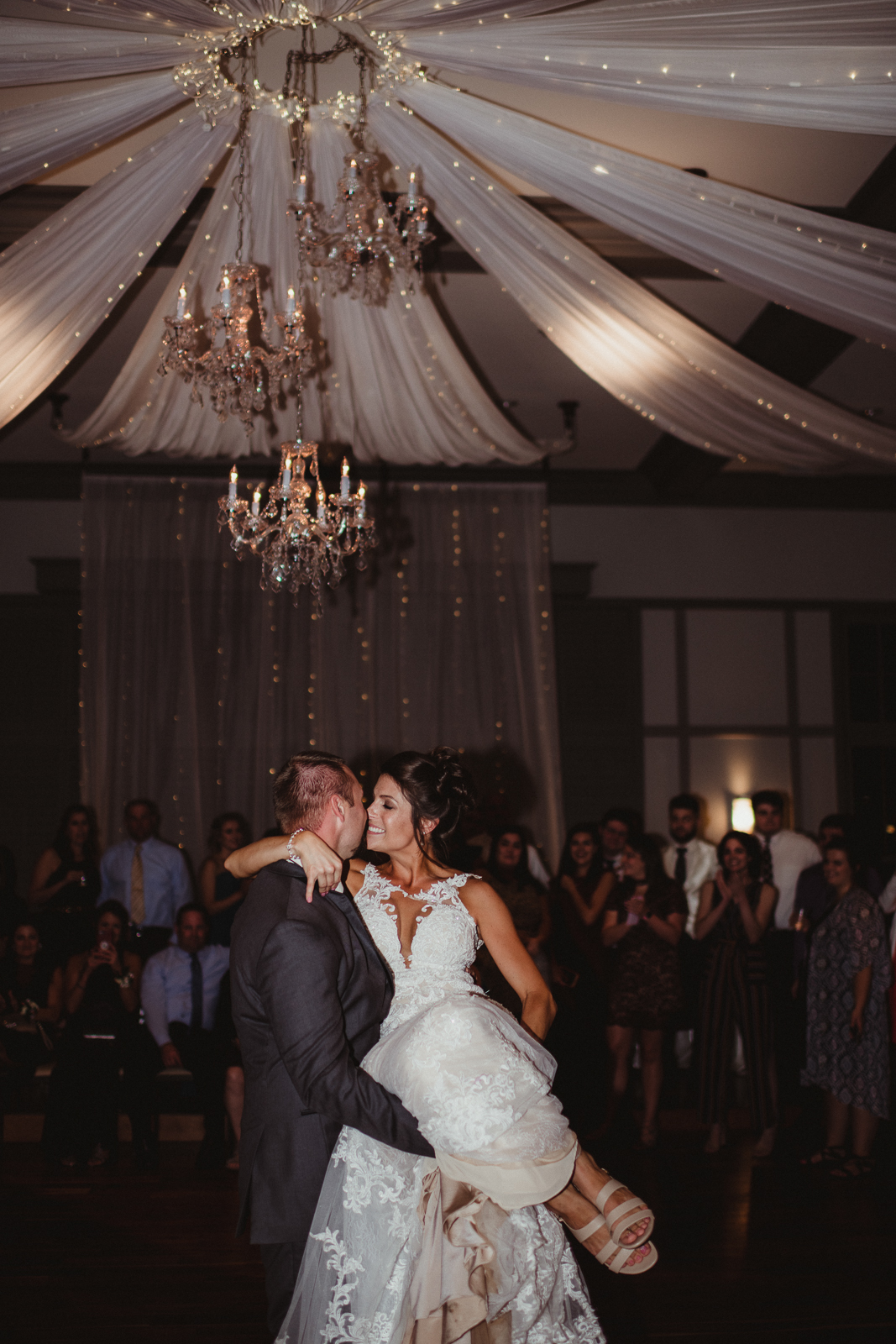 ANY WEDDING PLANNING REGRETS OR SOMETHING YOU WOULD DO DIFFERENTLY? No.
IS THERE ANY ADVICE YOU'D GIVE TO OTHER COUPLES PLANNING THEIR WEDDING? Try to incorporate meaningful things throughout your day - things that remind you of your family and style. Don't be afraid to ask family and friends for help; they are there for you and want to help! Also, work with vendors you trust and do your research. It's better to overcommunicate with your vendors rather than under-communicate. You will feel a lot better when the week-of arrives!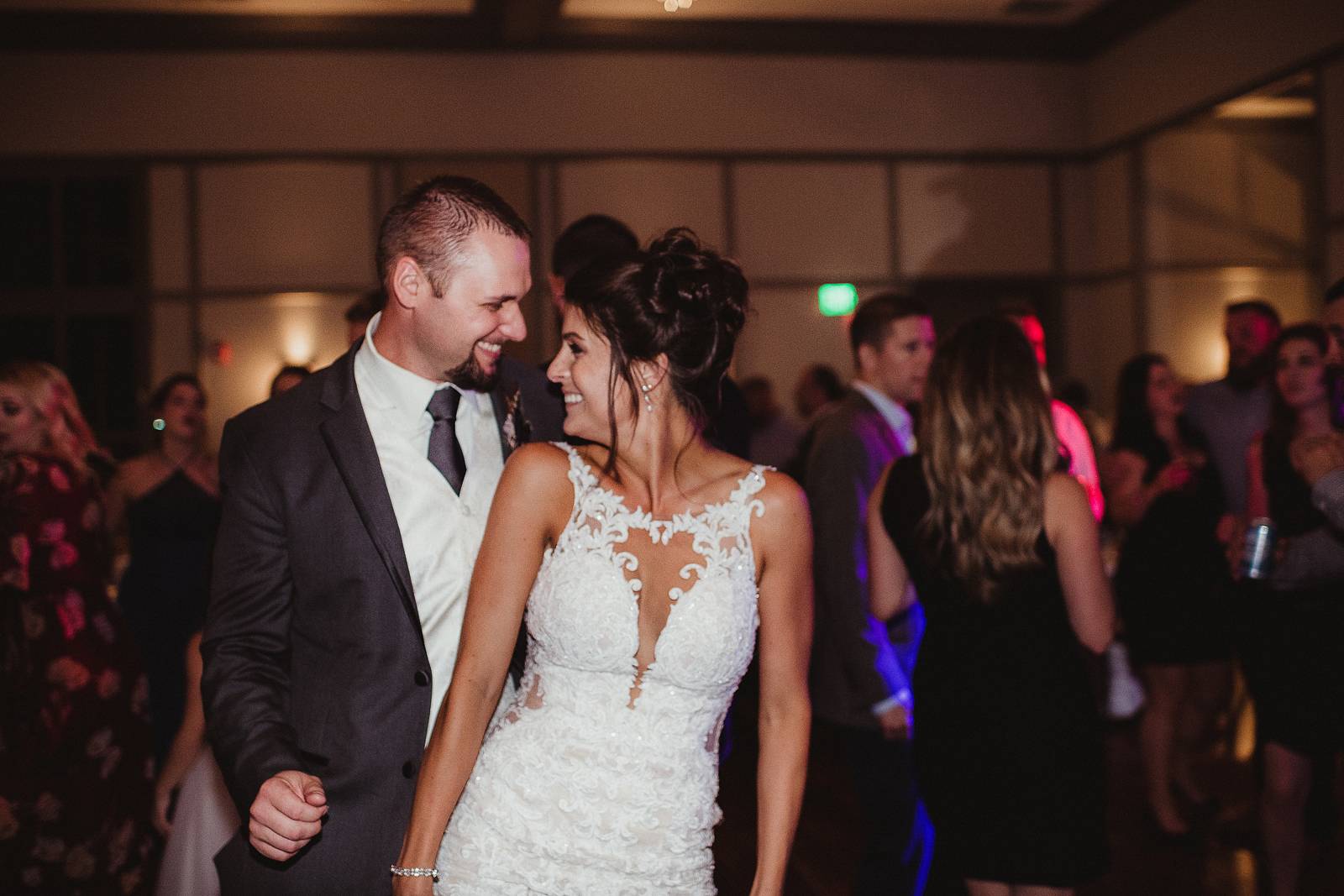 Browse the talented vendors involved in Nicole + Justin's day below! For more Wisconsin Wedding Inspiration, enjoy visiting our other blog features HERE.