Today, we're giving you a peek into the elegant, real fall wedding of Cassidy and Cat. Captured by Maureen Cassidy Photography, this beautiful celebration held at the stunning Lageret was one to remember. Filled with seasonal colors like plums and olives, this fall wedding incorporated gorgeous floral designs by Flora Designs by Jamae, that are truly standout arrangements. Keep reading to see all of the elements of Cassidy and Cat's wedding day, along with some family-style personalized touches, and the ultimate ride from Badger Bus and Trolley below!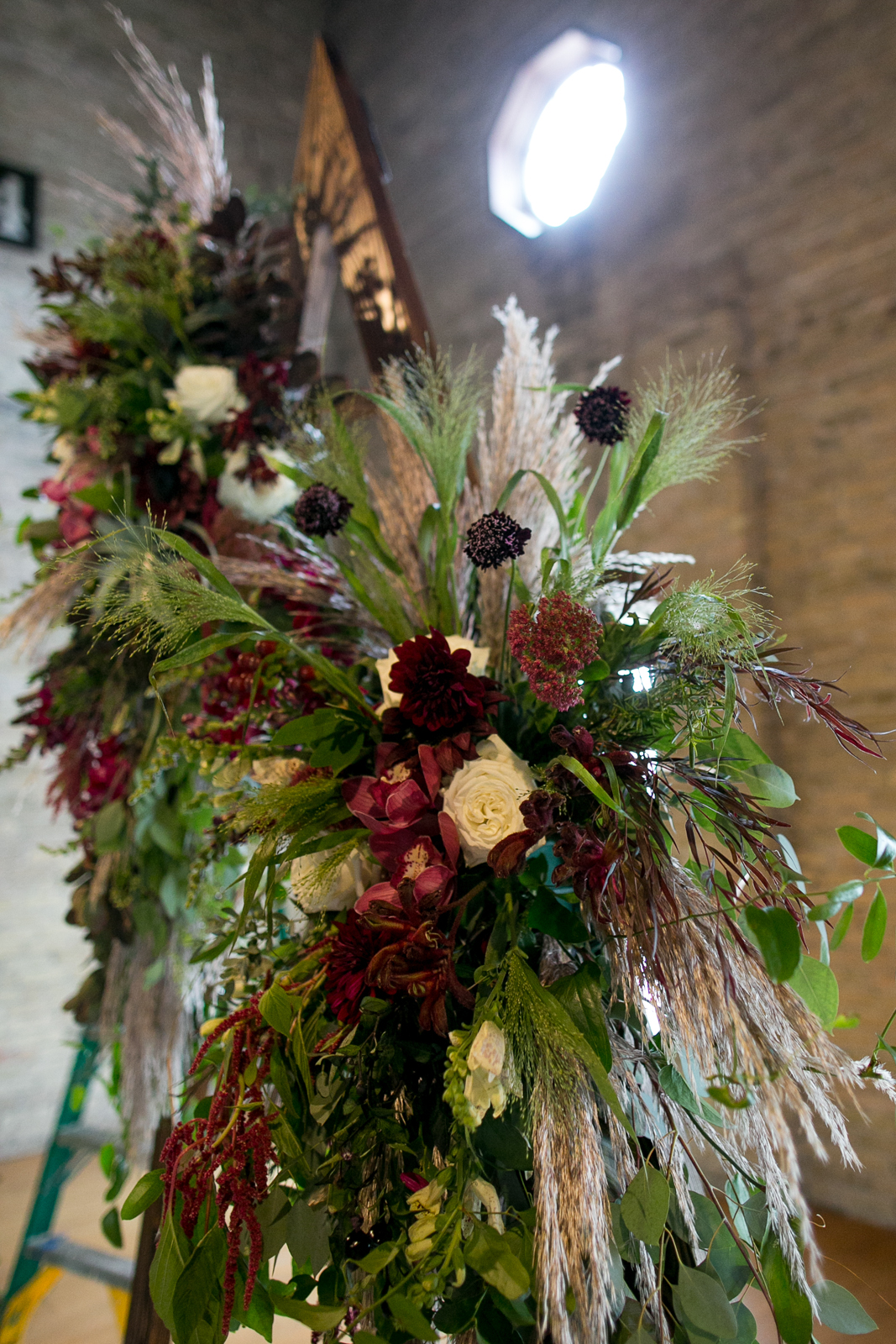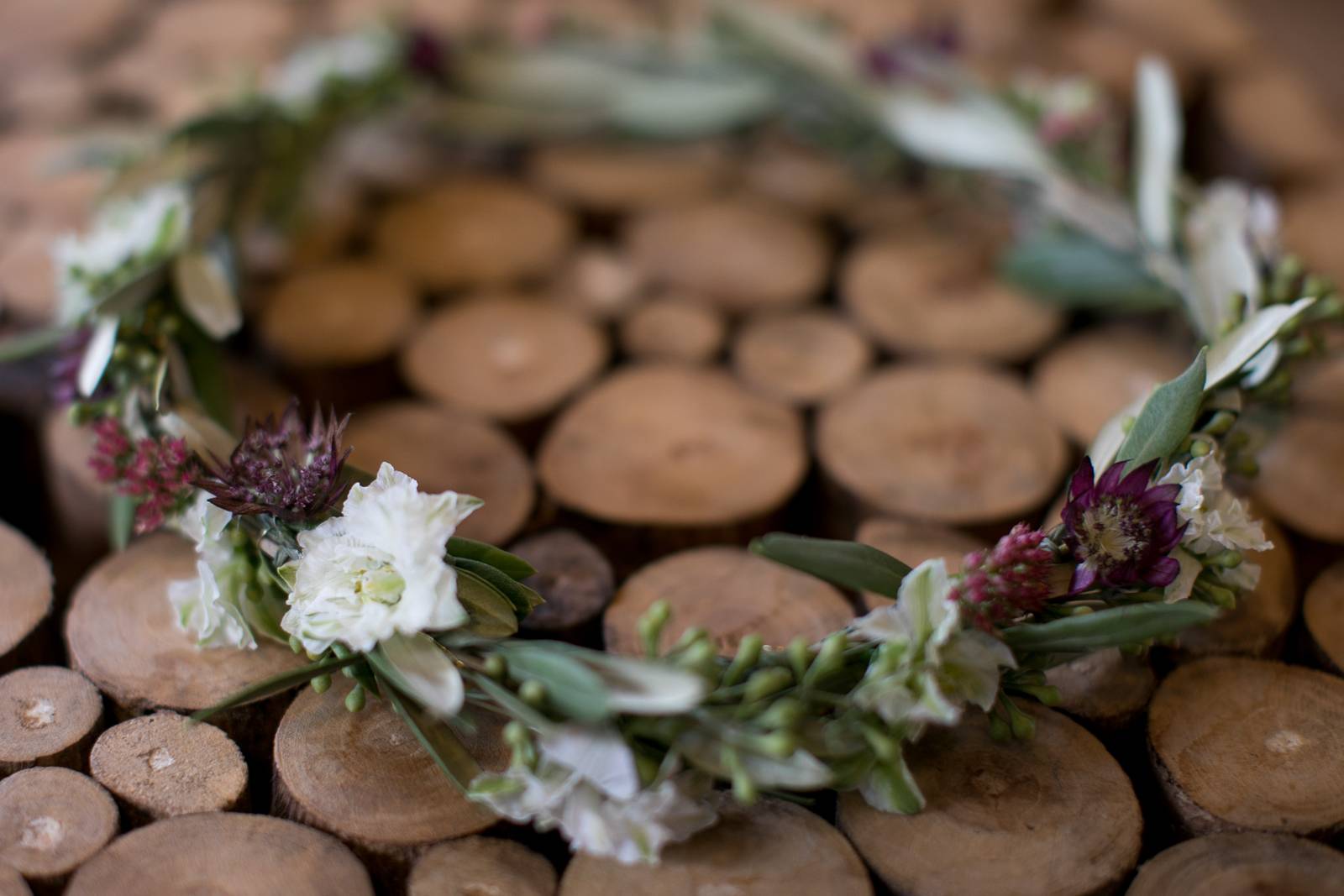 NAME OF COUPLE: Cassidy and Catherine Tierney
HOW DID YOU MEET? We met at a 90s party in college back in 2009. Cat was wearing acid wash jeans and had huge hair, while I was dressed as Baby Spice. Our mutual friend knew we had grown up in the same town and had never met. We grew up about a mile from each other and even went to the same middle school but didn't officially meet until we both went to the same college 200 miles away from our hometown.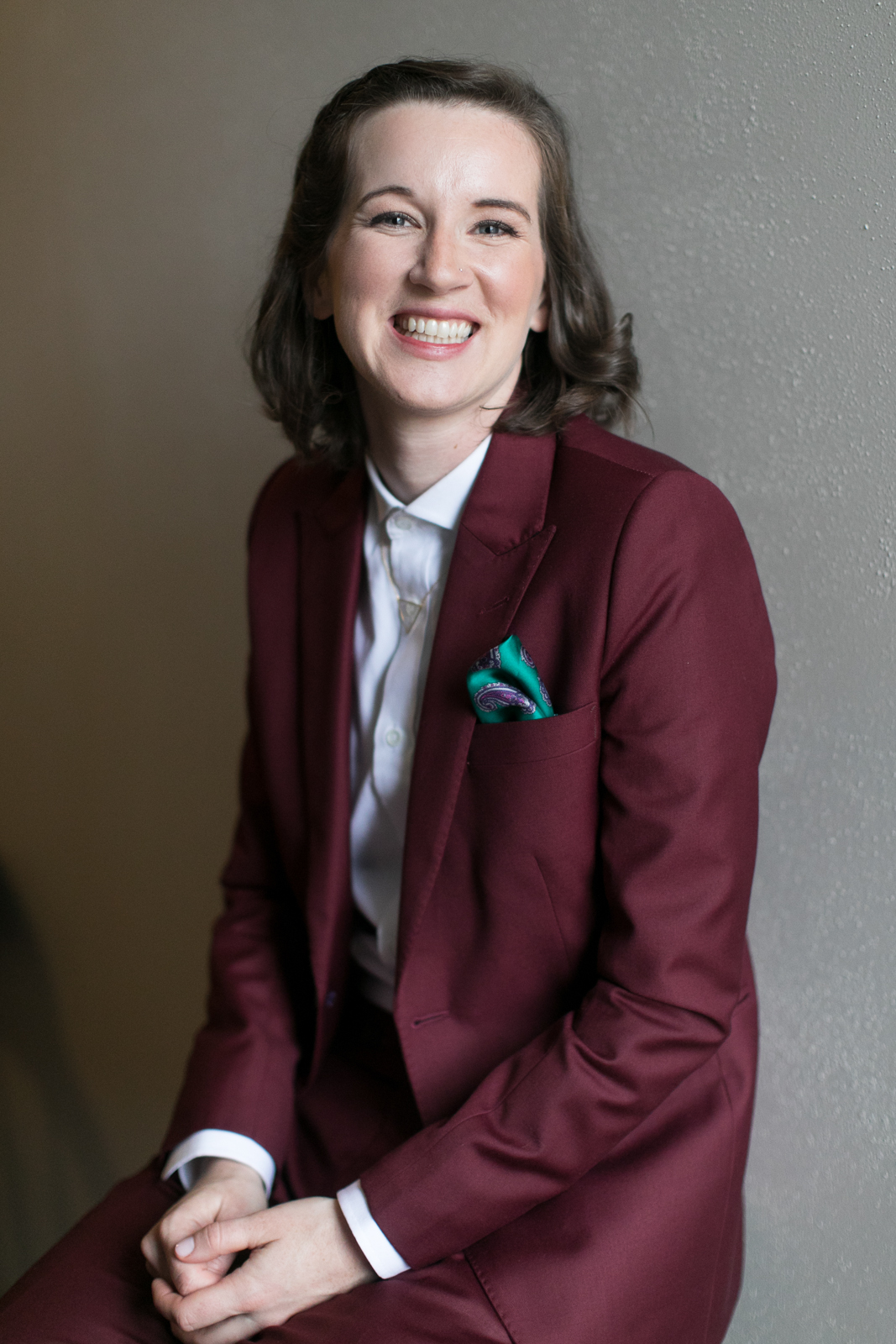 HOW DID YOU KNOW YOU HAD FOUND "THE ONE"? After graduating from college, we both had significant career and educational aspirations. Despite it all, tackling life together felt like a given. Whenever school or a job required a move, we always worked around each other and managed to happily build a life wherever we went next; which was a lot of places - Boston, Atlanta, New York City, and Madison, WI to name a few. It never felt like a sacrifice, and we somehow both got to follow our dreams, though being married is our biggest dream of all.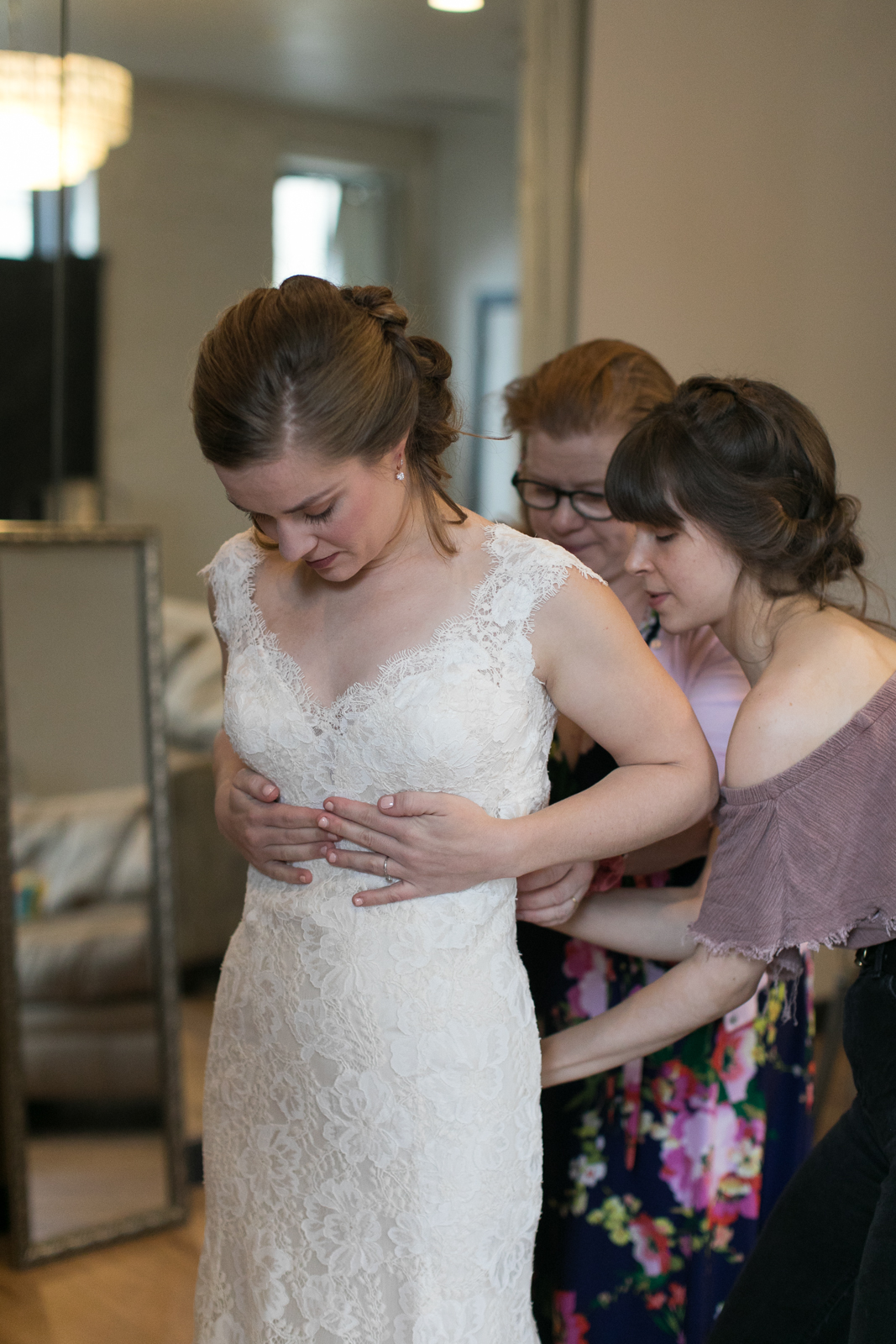 TELL US ABOUT YOUR PROPOSAL: Cat reserved a fire pit on Picnic Point in Madison, right on the beach. She packed a multicourse picnic with each course representing something significant in our relationship. She also found a bottle of wine from the year we met (2009). Our photographer, Maureen, was there to capture it all! I proposed to Cat at home a few weeks later as well.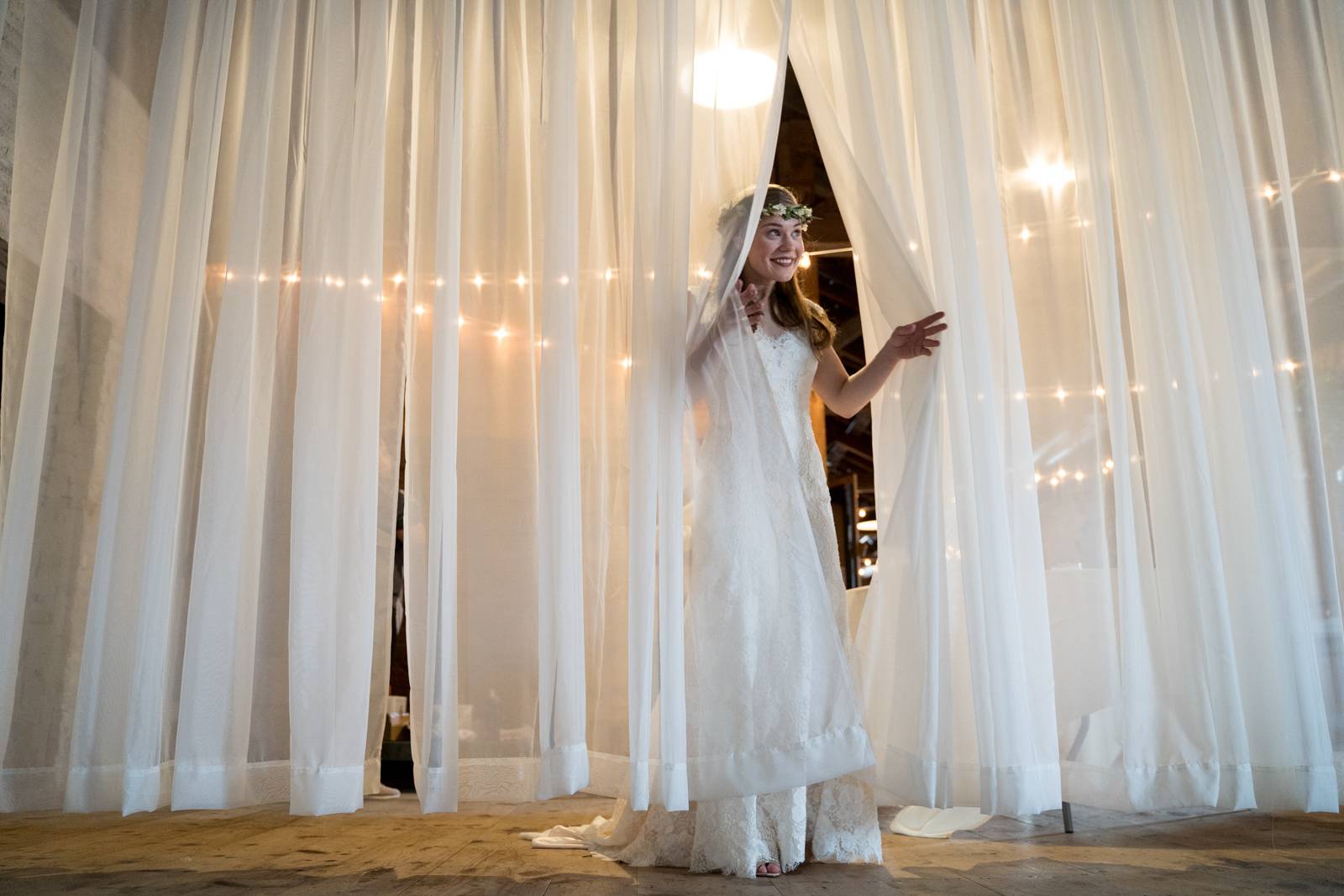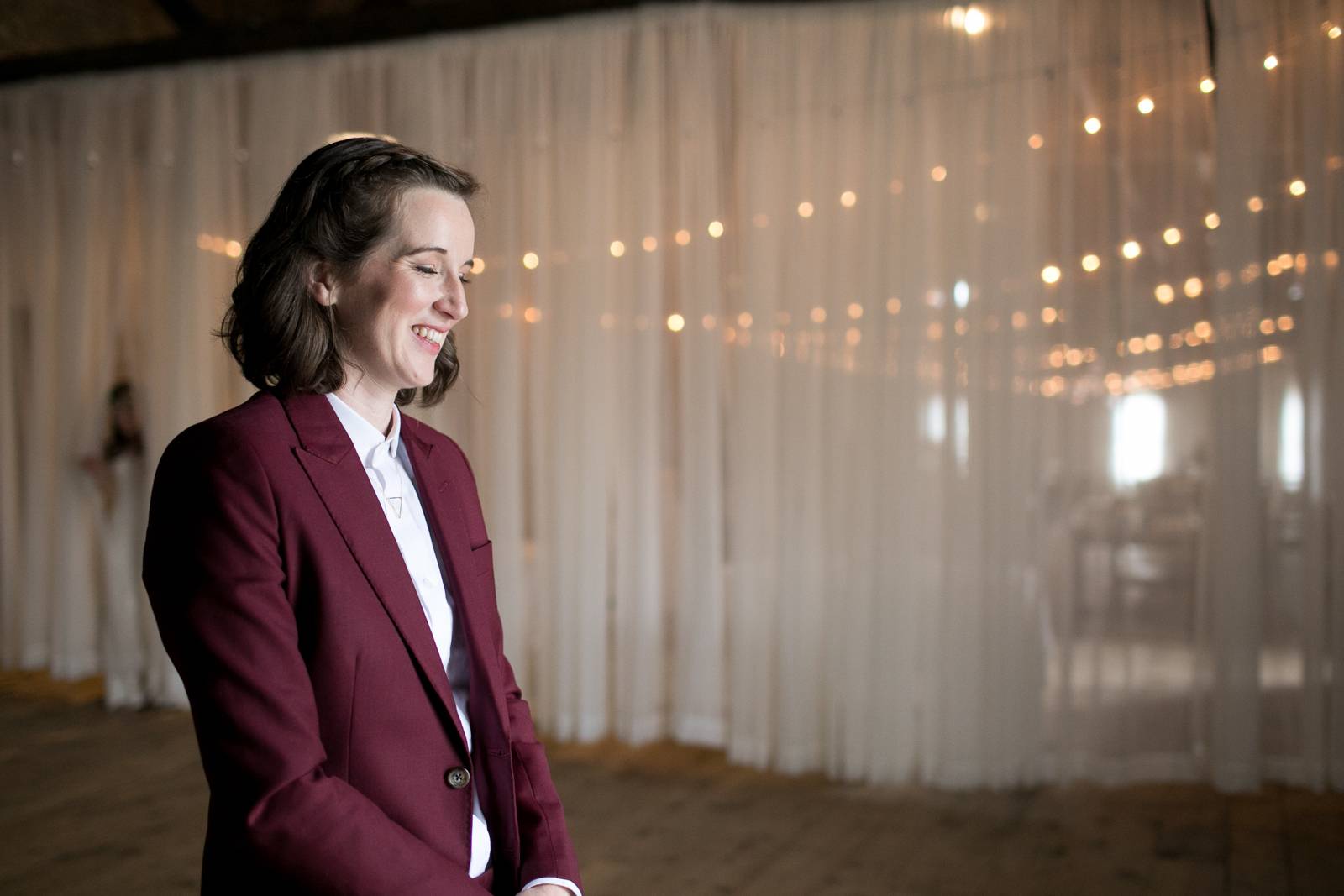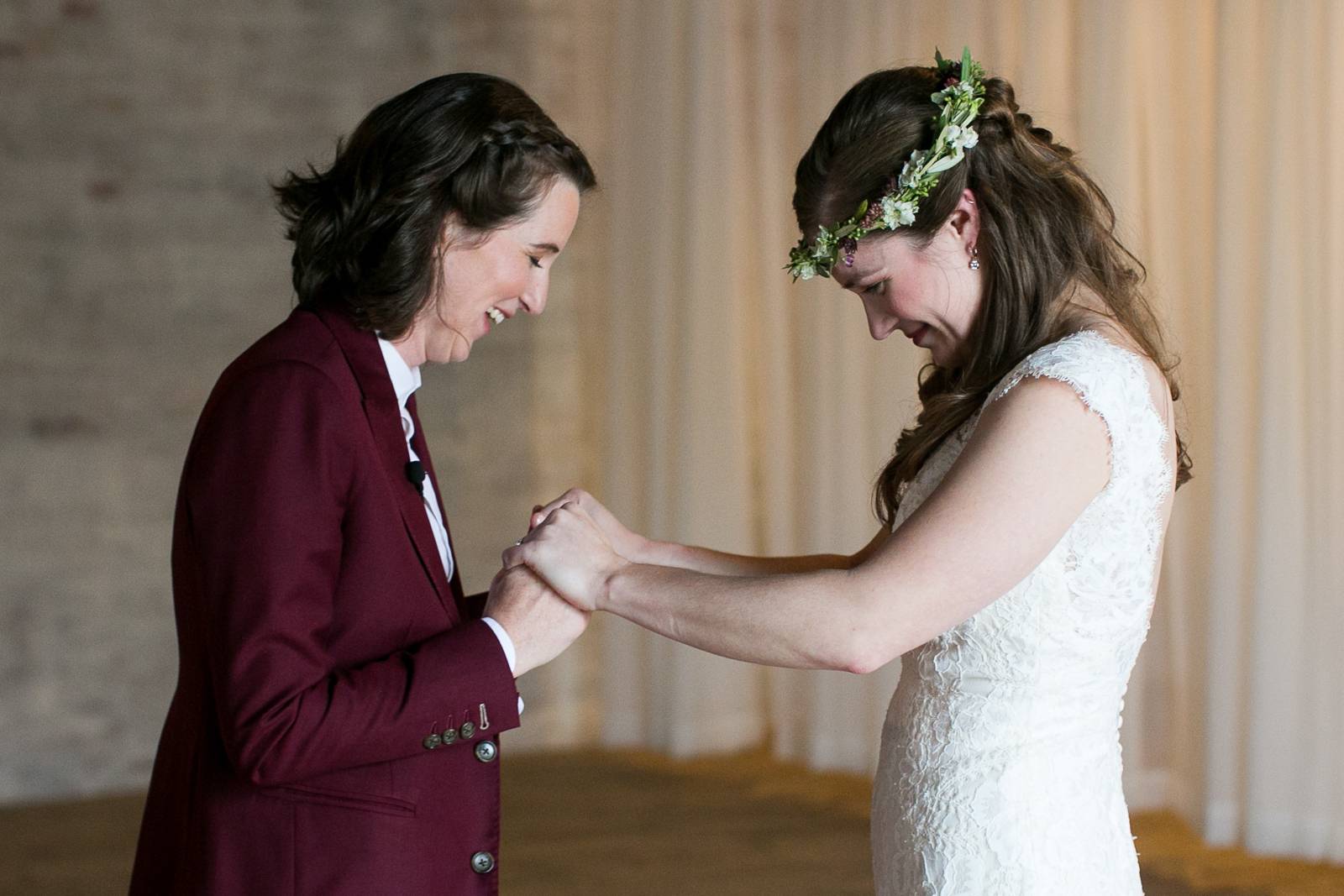 TELL US ABOUT FINDING YOUR DRESS: I didn't know what I wanted going into the dress buying process. I brought my mom and sister shopping and ended up buying one of the first dresses I tried on!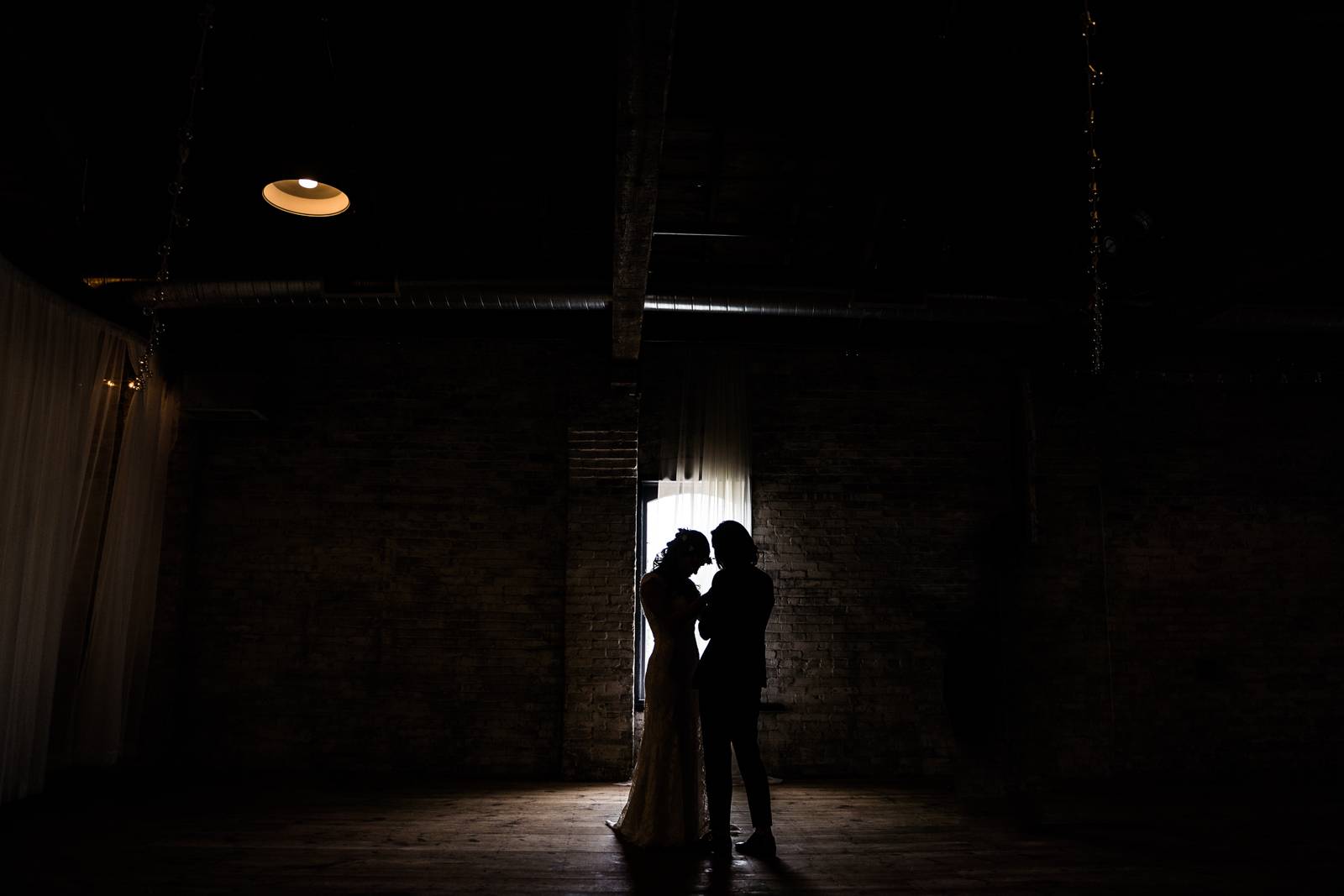 HOW WOULD YOU DESCRIBE YOUR WEDDING THEME/STYLE IN FIVE WORDS OR LESS? Fall, elegant, homey, and quirky.
WHAT WAS YOUR WEDDING COLOR PALETTE? Oxblood, plum, ocean, olive, and ecru.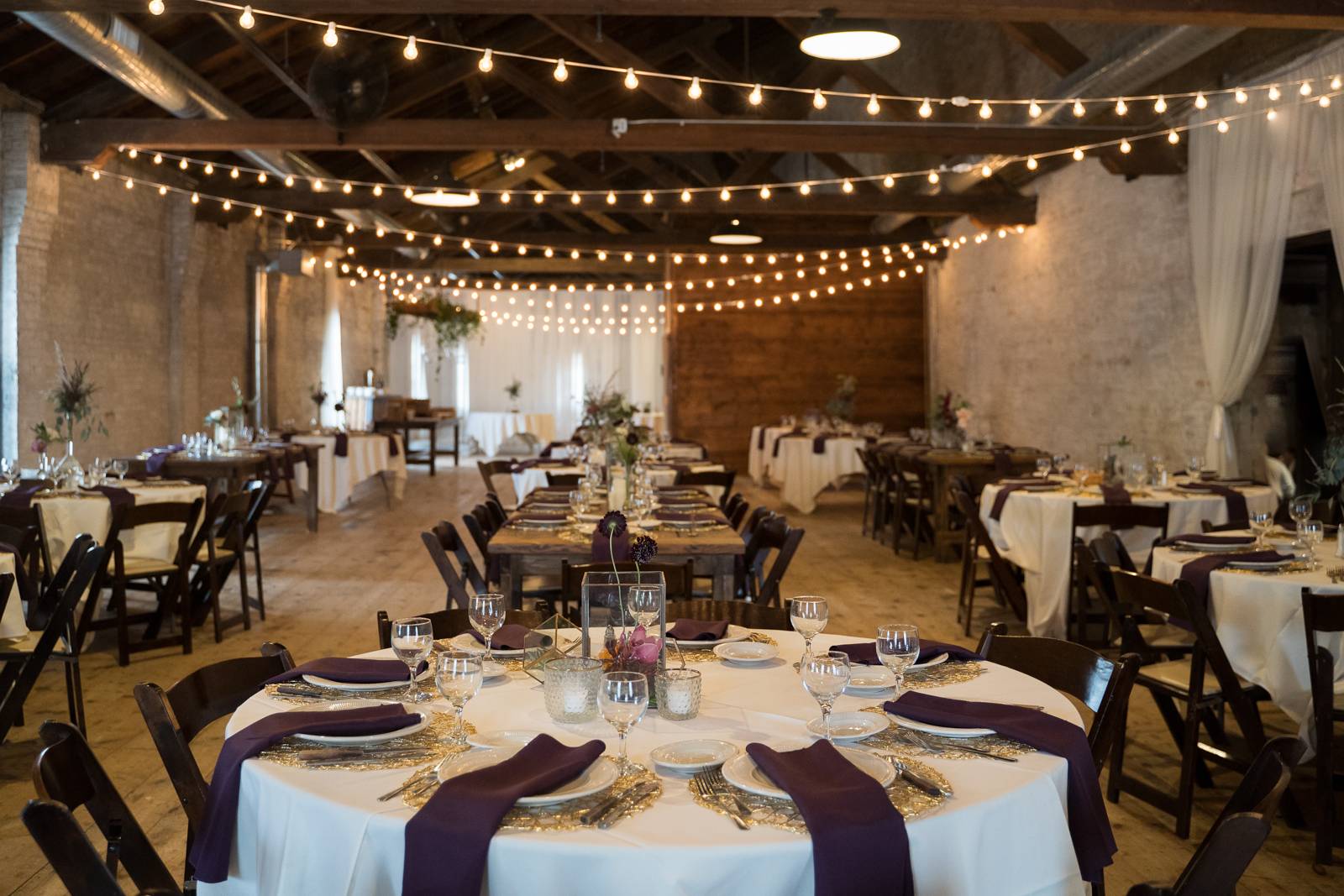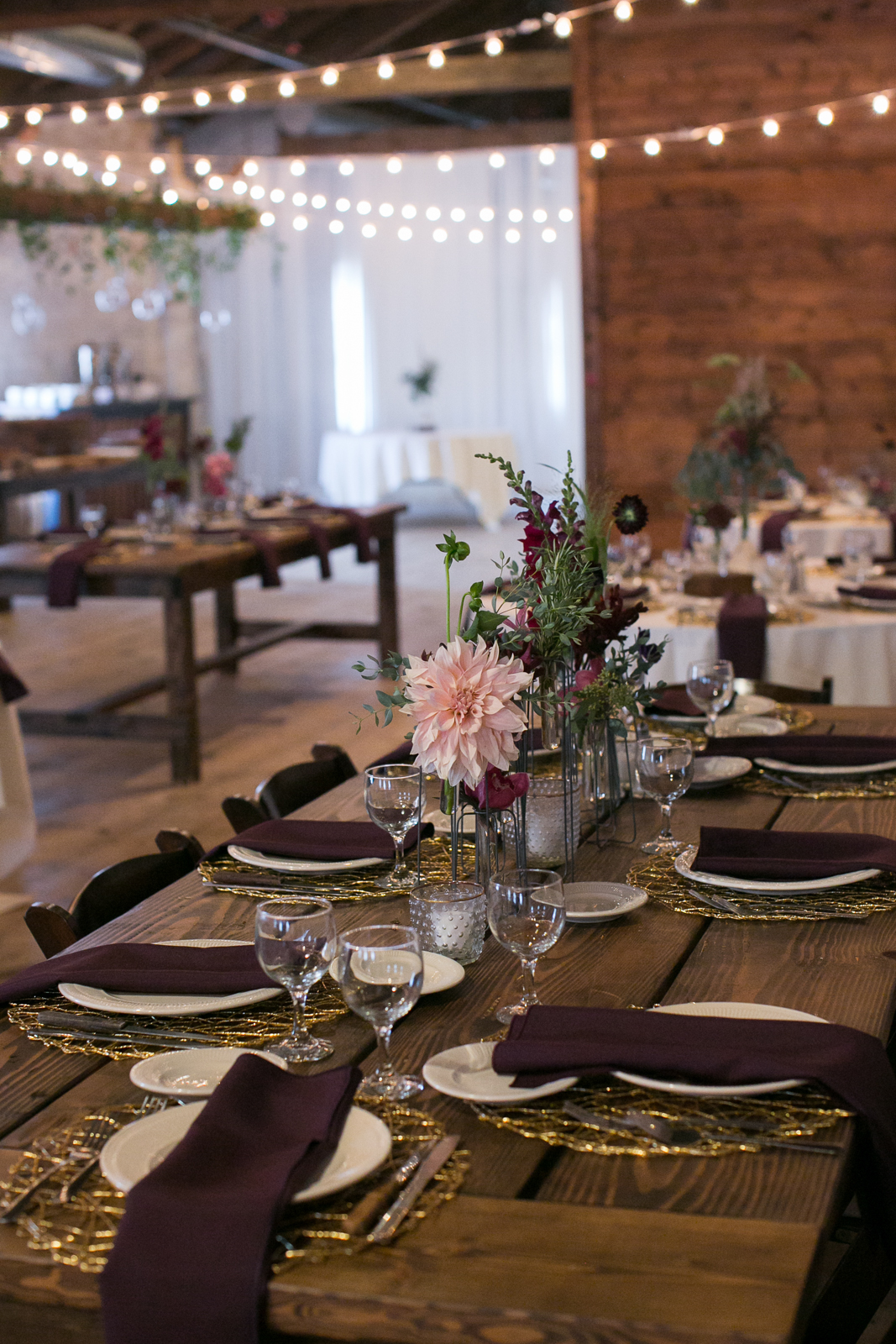 DESCRIBE YOUR WEDDING FLOWERS: Our flowers were designed by Flora Designs by Jamae. We wanted our floral arrangements to reflect our interests, so we purchased old laboratory glassware from the UW Madison Swap Shop to use as vases at each table. Jamae was able to create coordinating, but unique flowers for each centerpiece. She also created a beautiful flower arrangement to hang on the A-frame arch we were married under.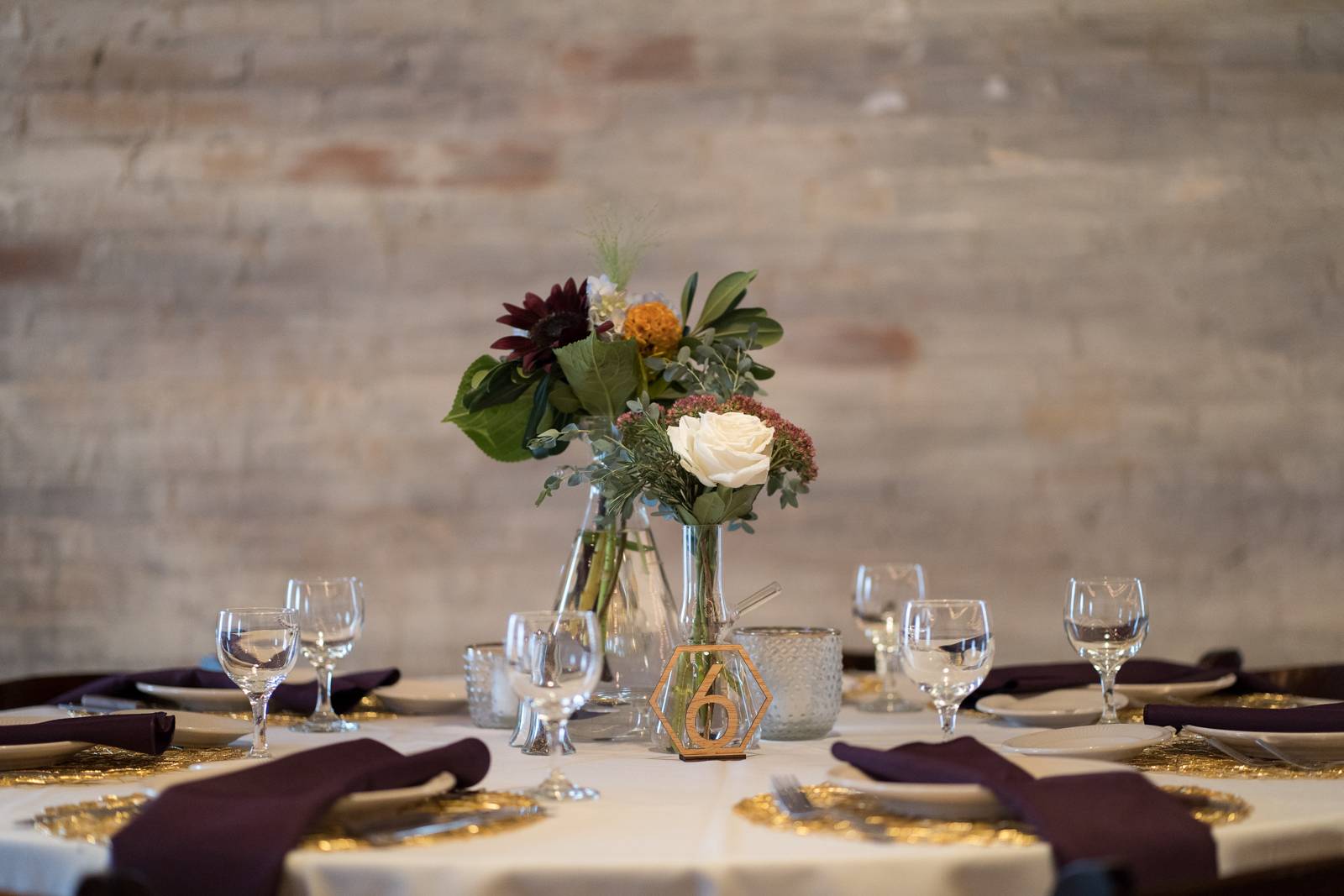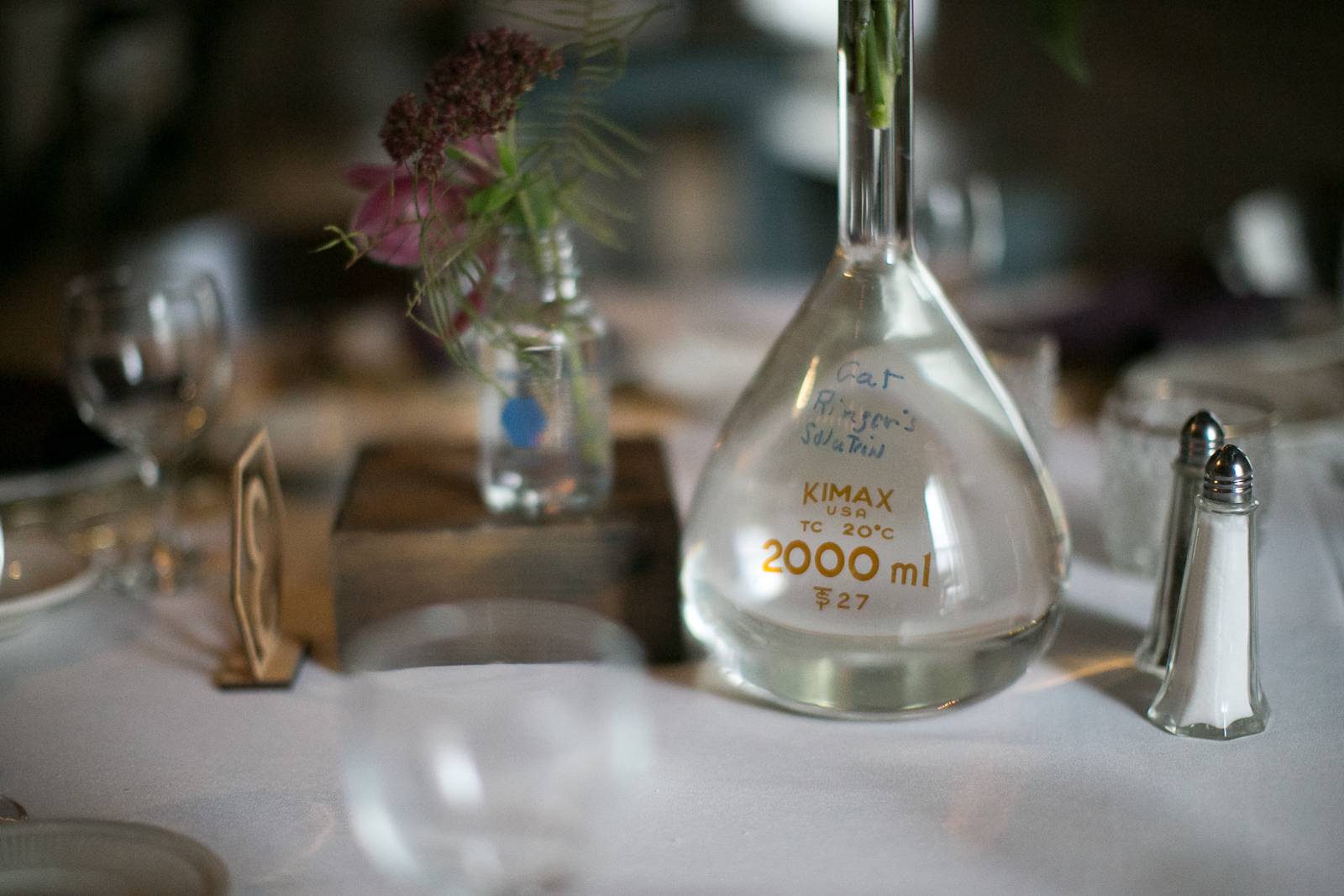 WERE THERE ANY PERSONAL TOUCHES OR DIY ELEMENTS? We had our sweetheart table custom made so we could keep it after the wedding. We are excited about a lifetime of gathering friends and family around our wedding table!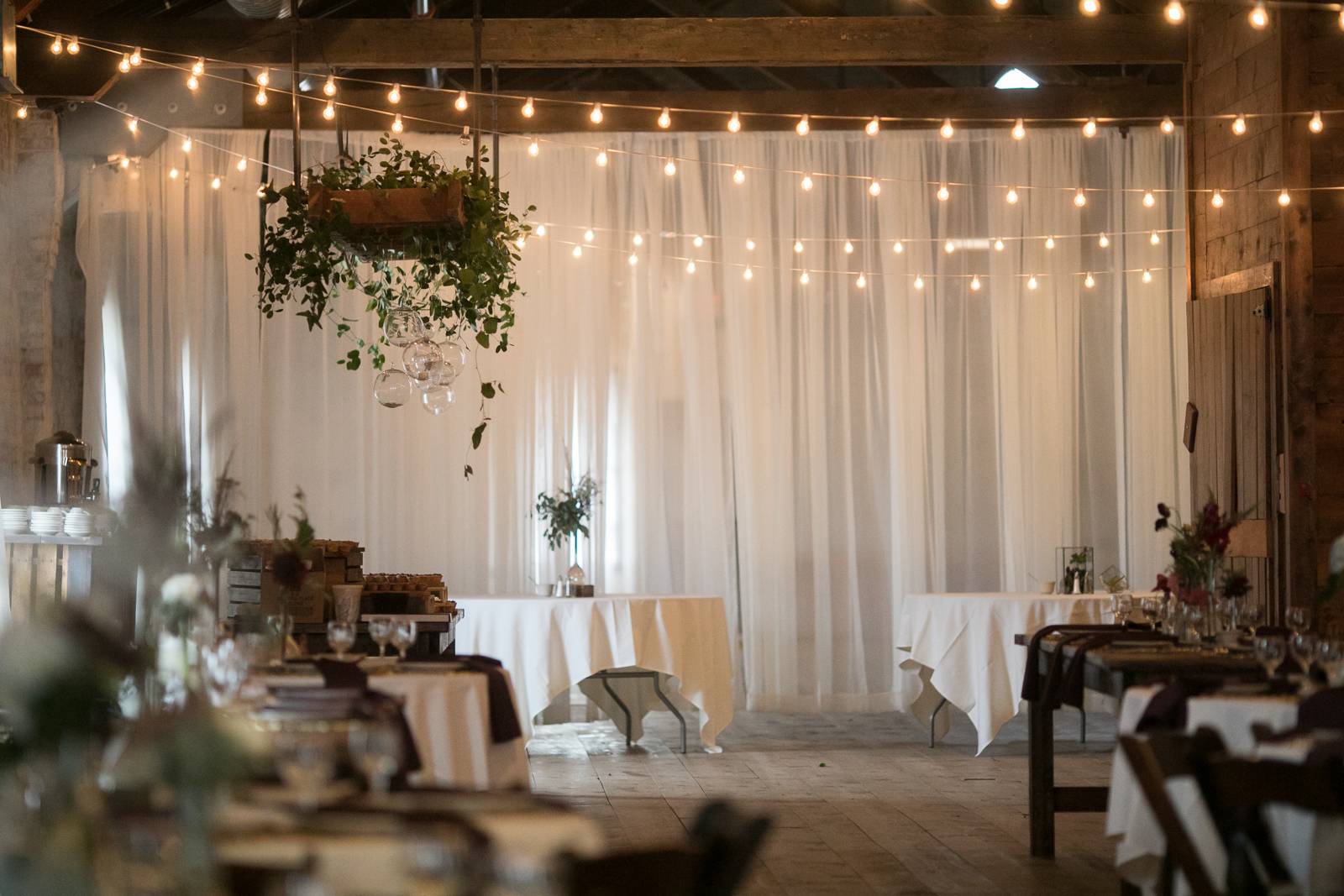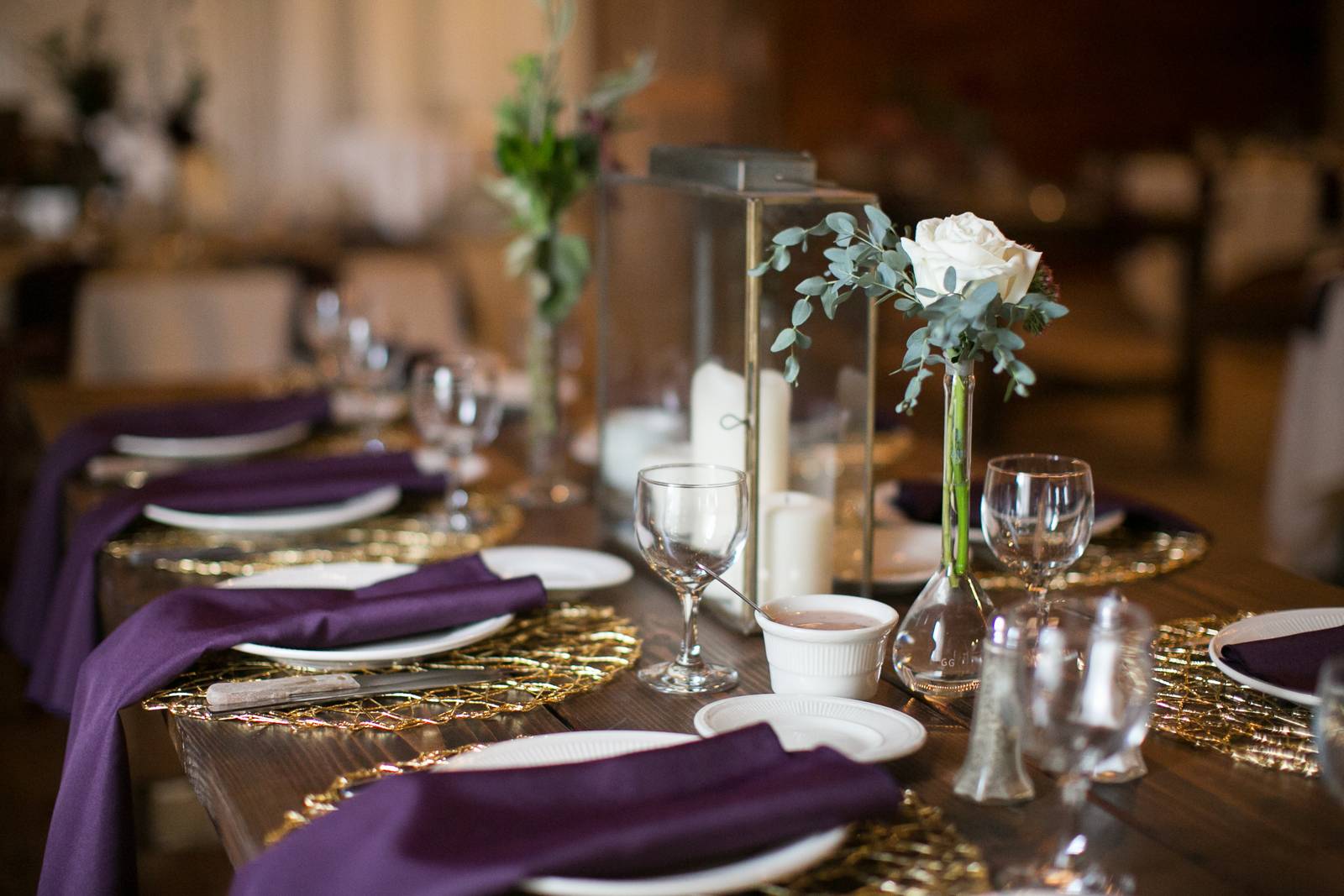 TELL US ABOUT THE FOOD, DESSERT AND ANY SPECIALTY BEVERAGES ON THE MENU: Instead of a cake, we asked my grandmother to make us her cherry pie; it's famous in the family! Food and family recipes are so important to us, and we loved involving her in a way that felt so authentic to her and us. For drinks, we created our own signature cocktails! Cat spent the few days before the wedding making syrups and infusions and even juiced citrus before getting ready on the day of the wedding. After dinner, we also offered brandy old fashions. Most of our family and friends are from the east coast and were not familiar with this rendition of the drink. It was such a fun way to share Wisconsin with them. We topped it all off with late-night cheese curds!
WHAT WAS YOUR FAVORITE MOMENT FROM YOUR WEDDING? The ceremony. Every piece of it felt authentic to us, and we were able to involve a lot of loved ones through readings and a handfasting ceremony. We delegated out many of the other planning pieces of our big day, but not the ceremony; it felt the closest to our heart.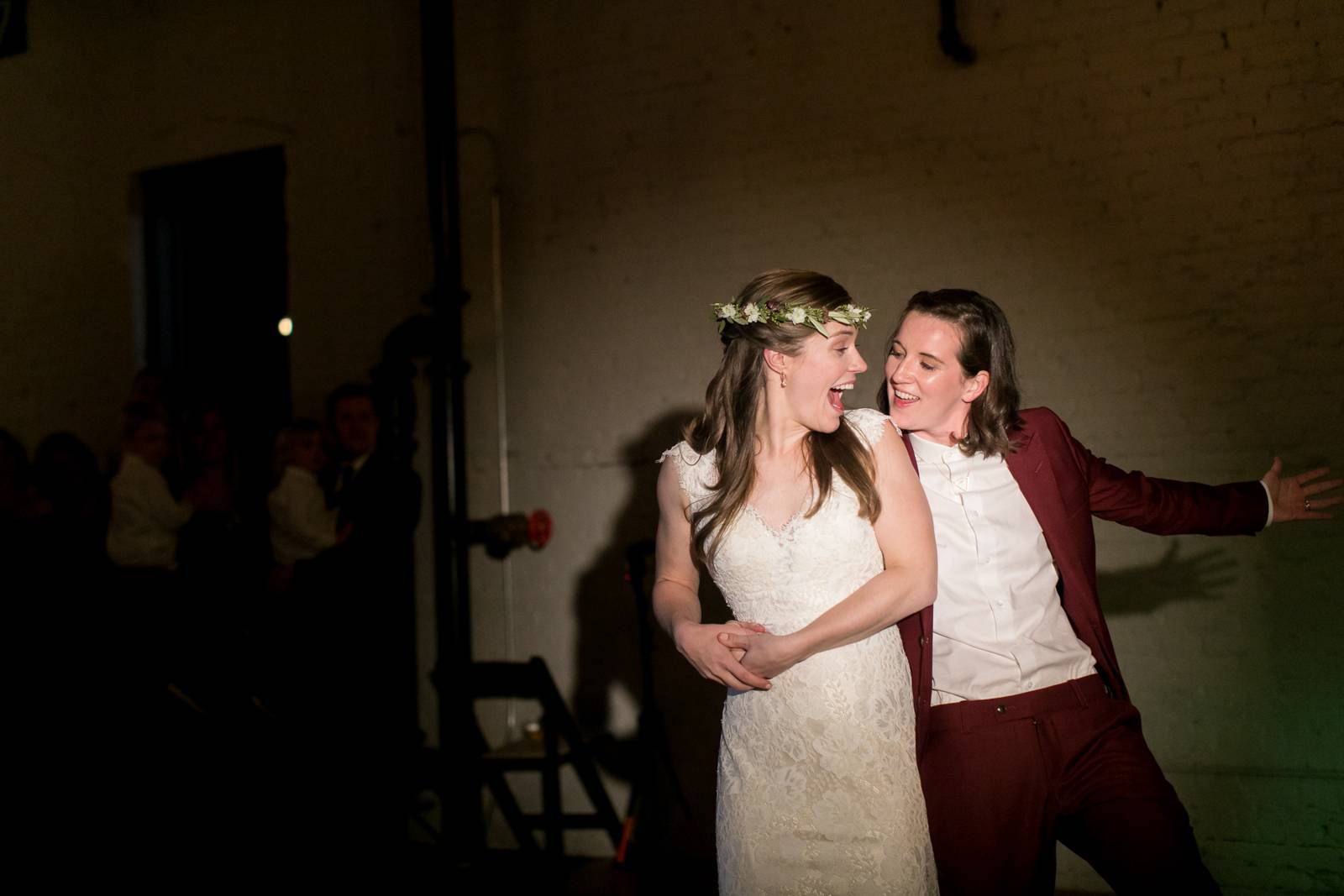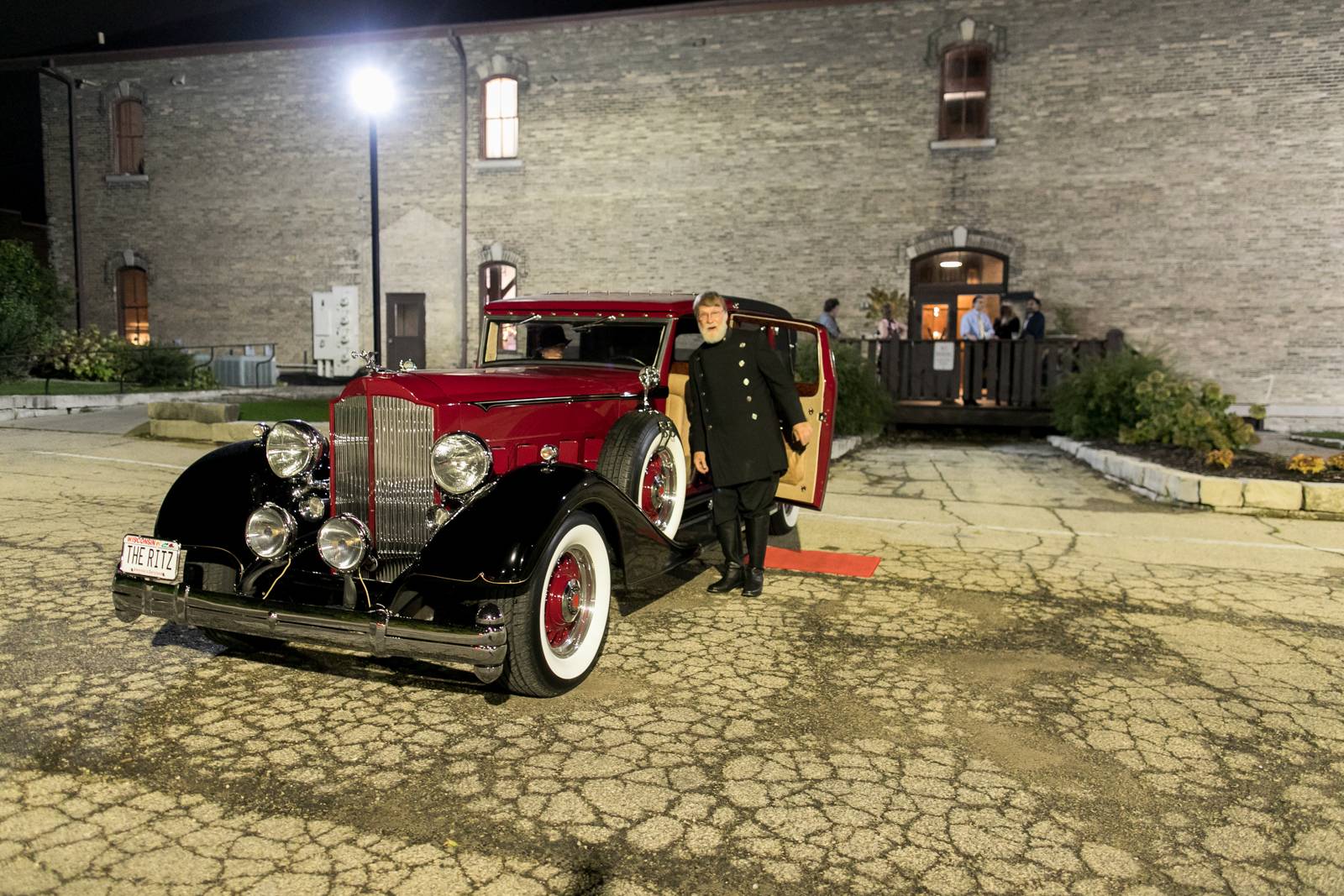 TELL US ABOUT YOUR HONEYMOON PLANS: We spent two weeks in Japan and Vietnam. It was our first time traveling internationally together!
WHAT DOES LIFE LOOK LIKE AFTER THE WEDDING? Even better than before! We loved every moment of our wedding, but we love being married even more, and it's a bit of a relief to focus on something other than planning a major event. About six months after the wedding, we moved from Madison, WI to Oakland, CA for me to start my medical residency, so it has been an exciting year!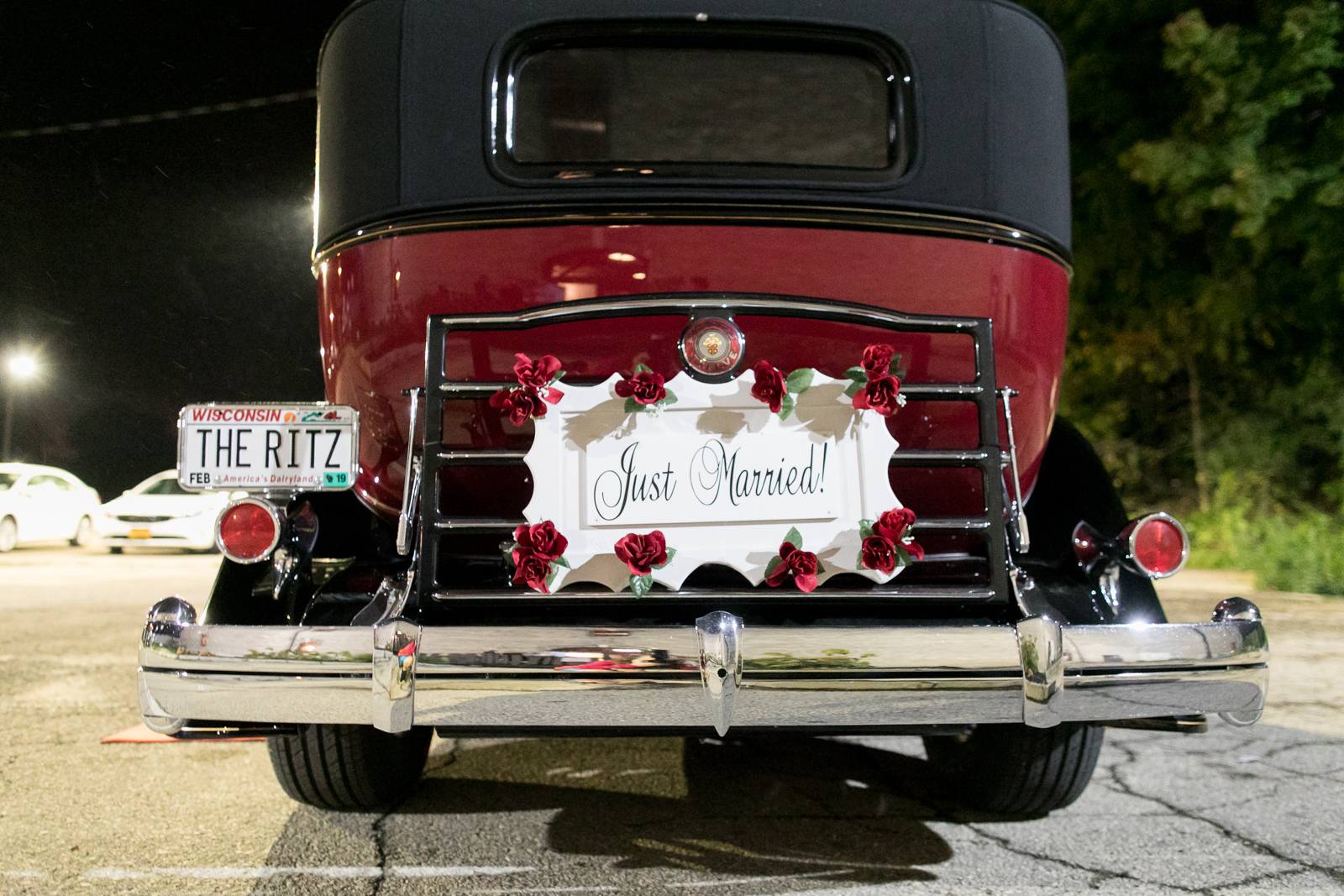 IS THERE ANY ADVICE YOU'D GIVE TO OTHER COUPLES PLANNING THEIR WEDDING? Think about the few things that are most important to you and tackle them early as a couple. For us, it was food and music. Be honest about what you don't care about as much, or don't have an eye for, and delegate that. And most importantly, have fun! There are so few days that are just about you. Whenever planning was frustrating, we reminded each other what a privilege it was to be able to plan a wedding at all.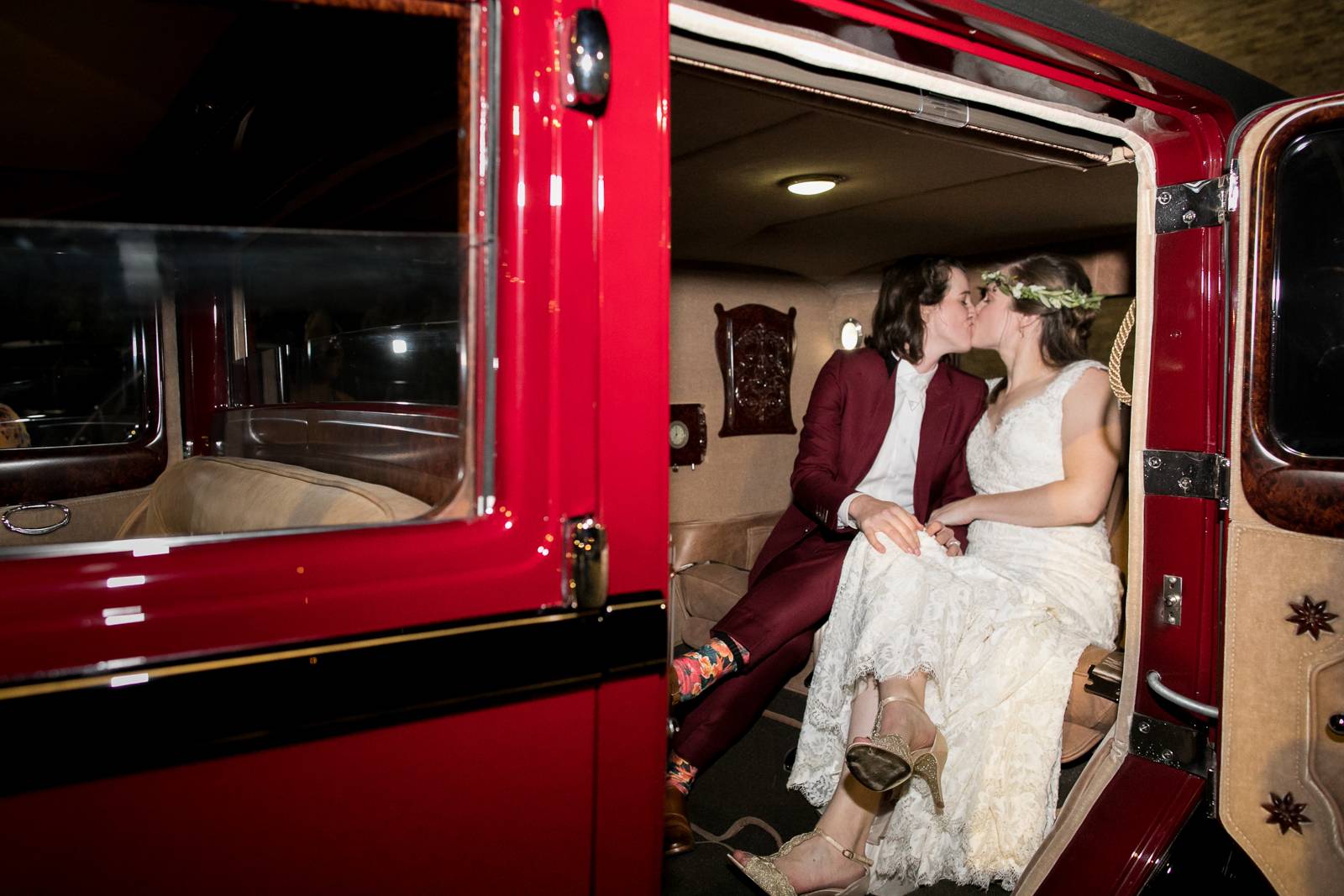 For more Madison wedding inspiration, be sure to visit our other blog features!