Will all of the love, elegance, and sparkle of a Wisconsin snow, we are so excited to welcome in the holiday season even more with Aditi and Nick's real winter wedding at Trappers Turn Golf Club! Captured by LK Bridal Studio, their beautiful day was full of sentiment and surrounded by the celebration of loved ones. Grab a blanket, a yummy cup of hot chocolate, and keep on scrolling for some winter wedding inspiration below!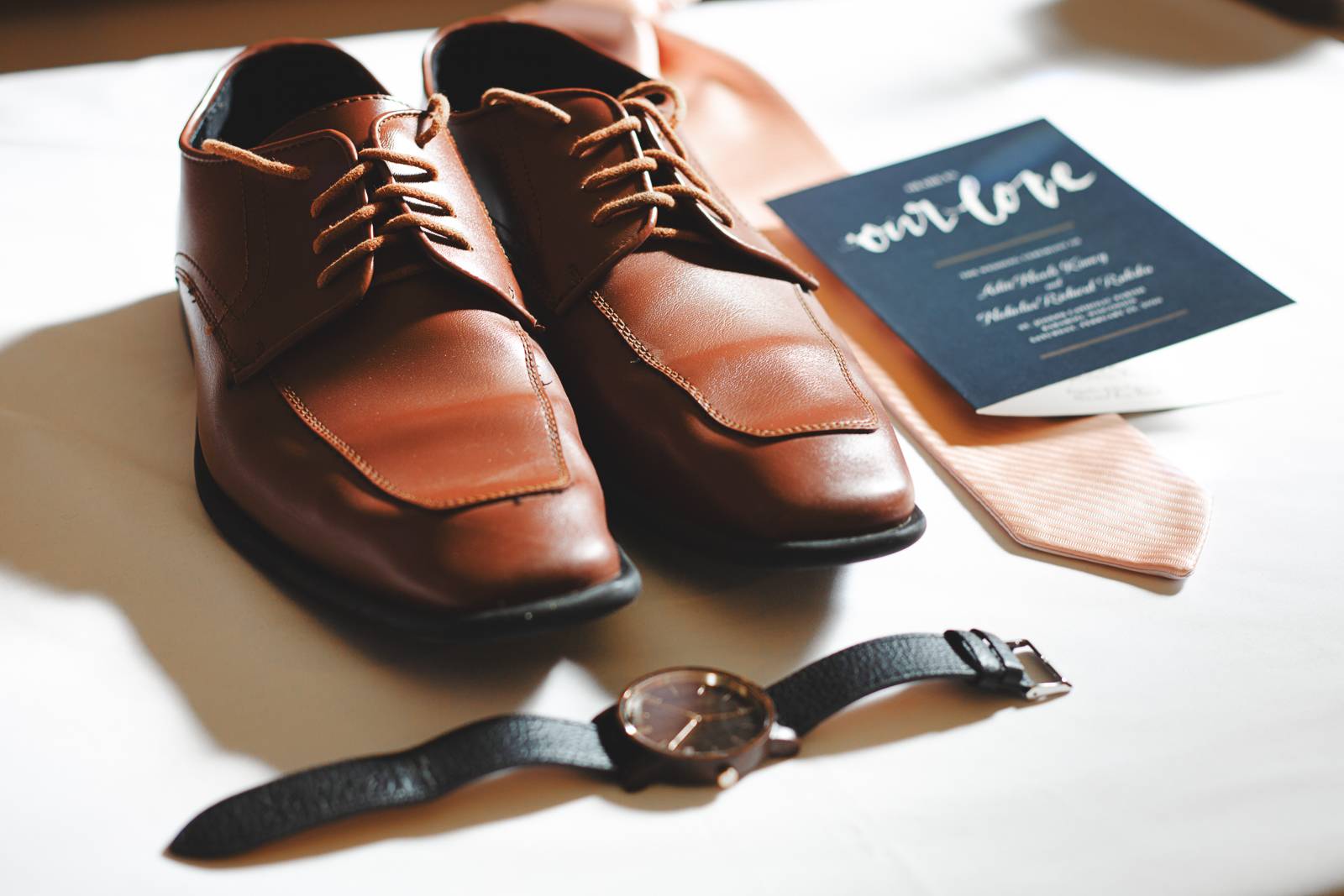 WEDDING DATE: February 22, 2020
HOW DID YOU MEET? We met while working at the same restaurant in high school. We had a great friendship but went our separate ways after high school and then found each other again years later. We felt like the universe knew we were ready!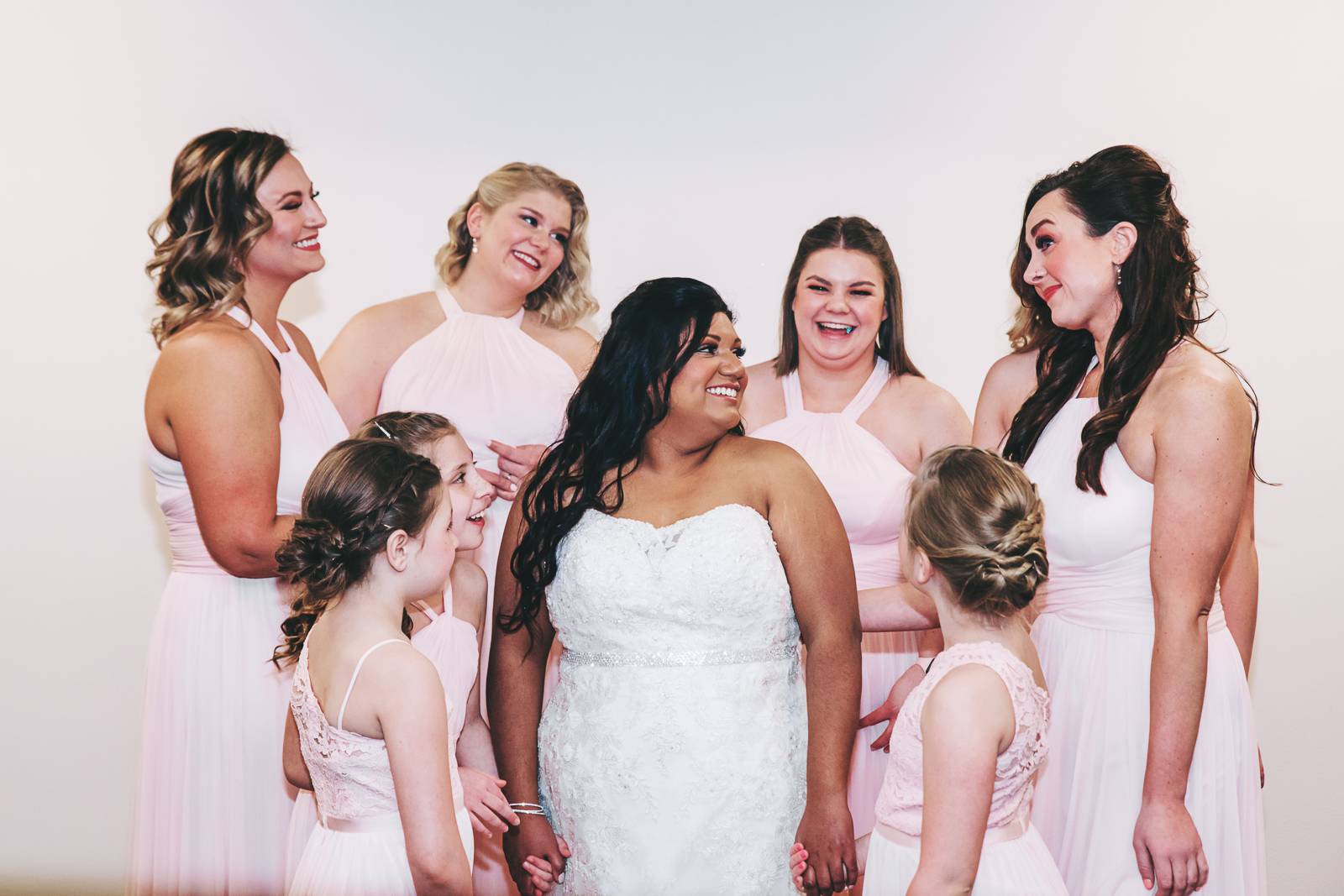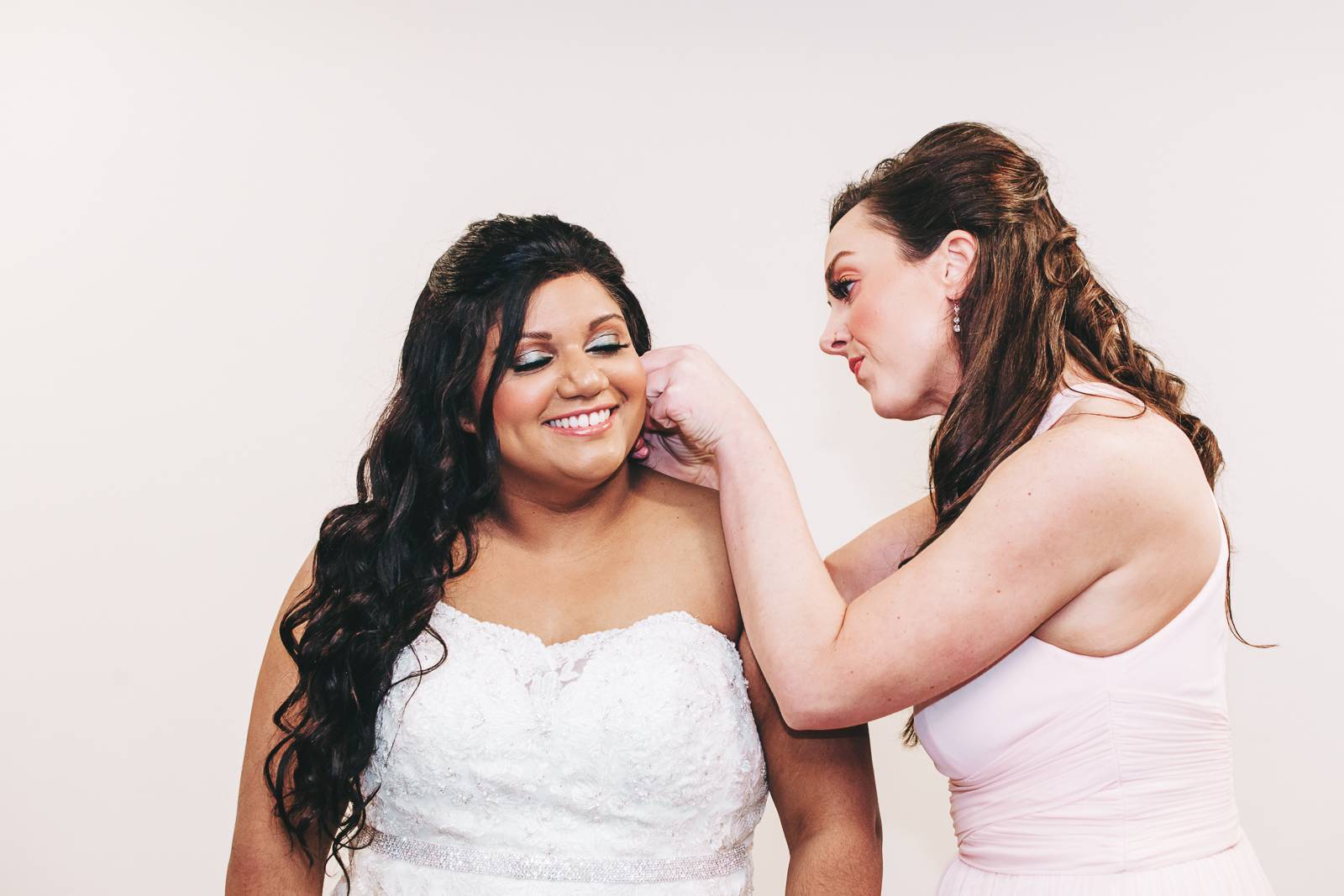 HOW DID YOU KNOW YOU HAD FOUND "THE ONE"?
Aditi: I knew it pretty early on when I told him I wore wigs to hide my thinning hair. He has always made me feel beautiful and has loved me unconditionally.
Nick: After celebrating my birthday...it was hands down my favorite day at that point.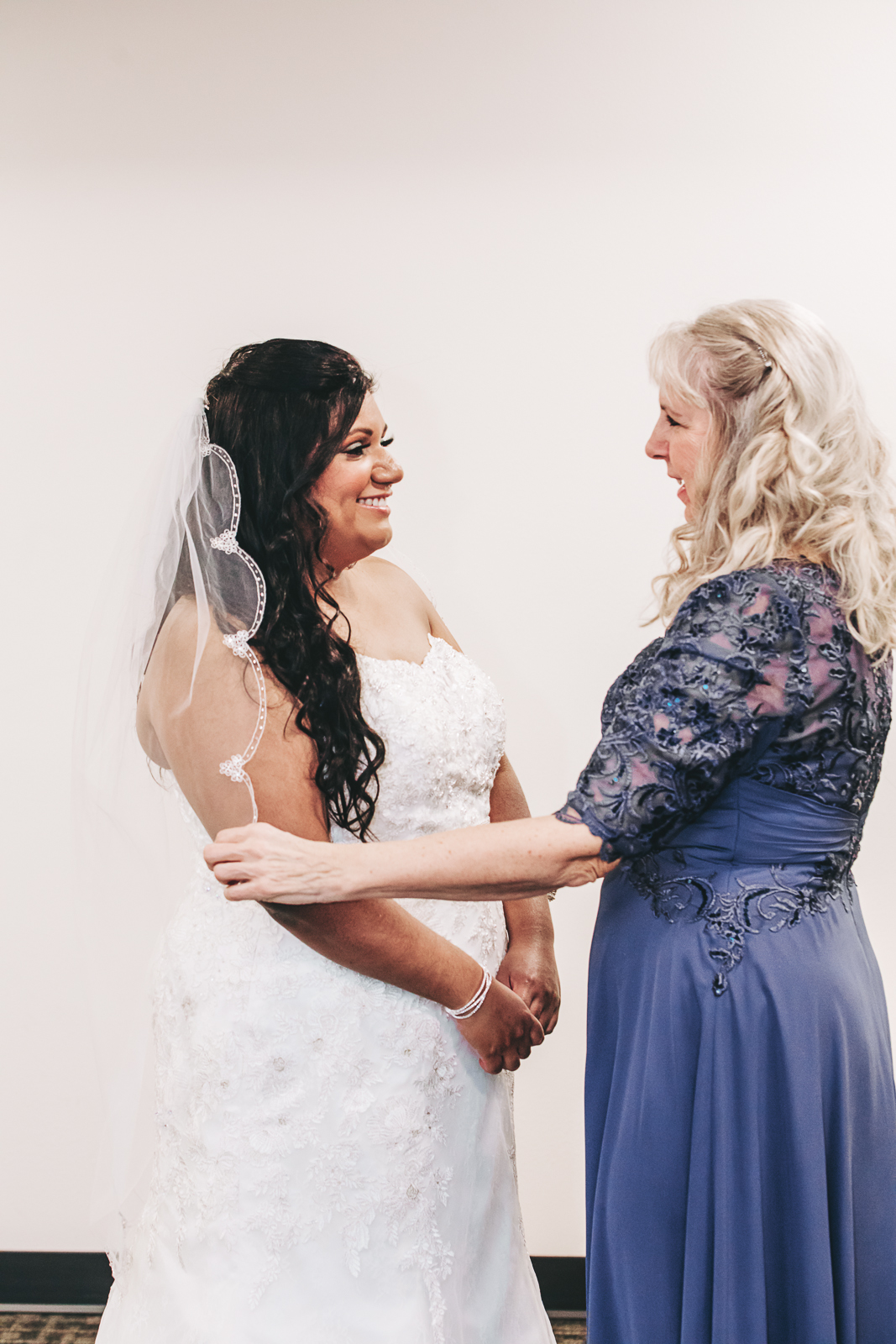 TELL US ABOUT YOUR PROPOSAL: We had dinner and firework plans for New Year's Eve, and Nick thought it would be nice to invite my best friend to dinner. It was pretty normal to have her company, so I didn't think anything of it. Before dinner, Nick asked if my friend would take a photo of us, and he did it then- right in our living room. He was always going to be my yes.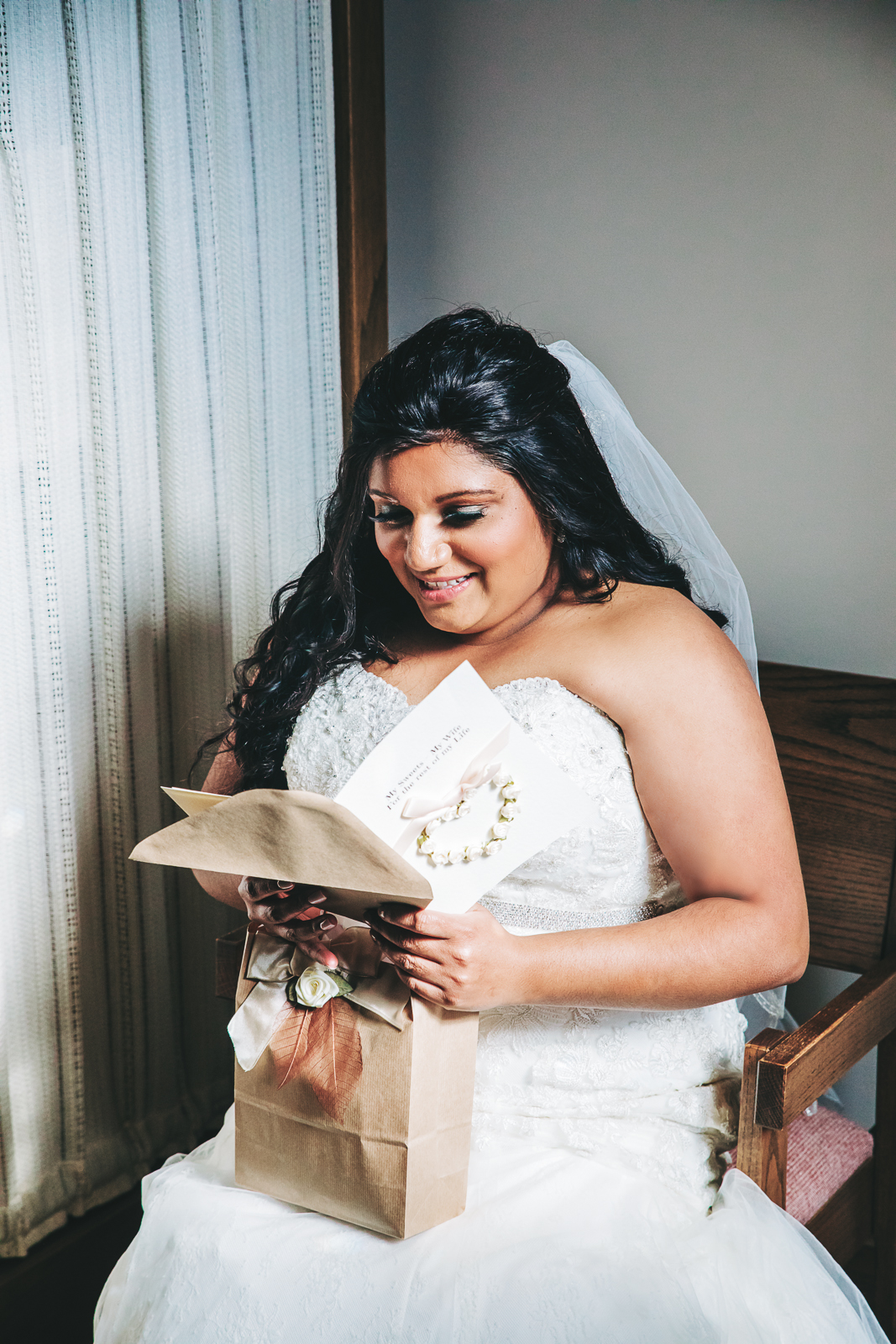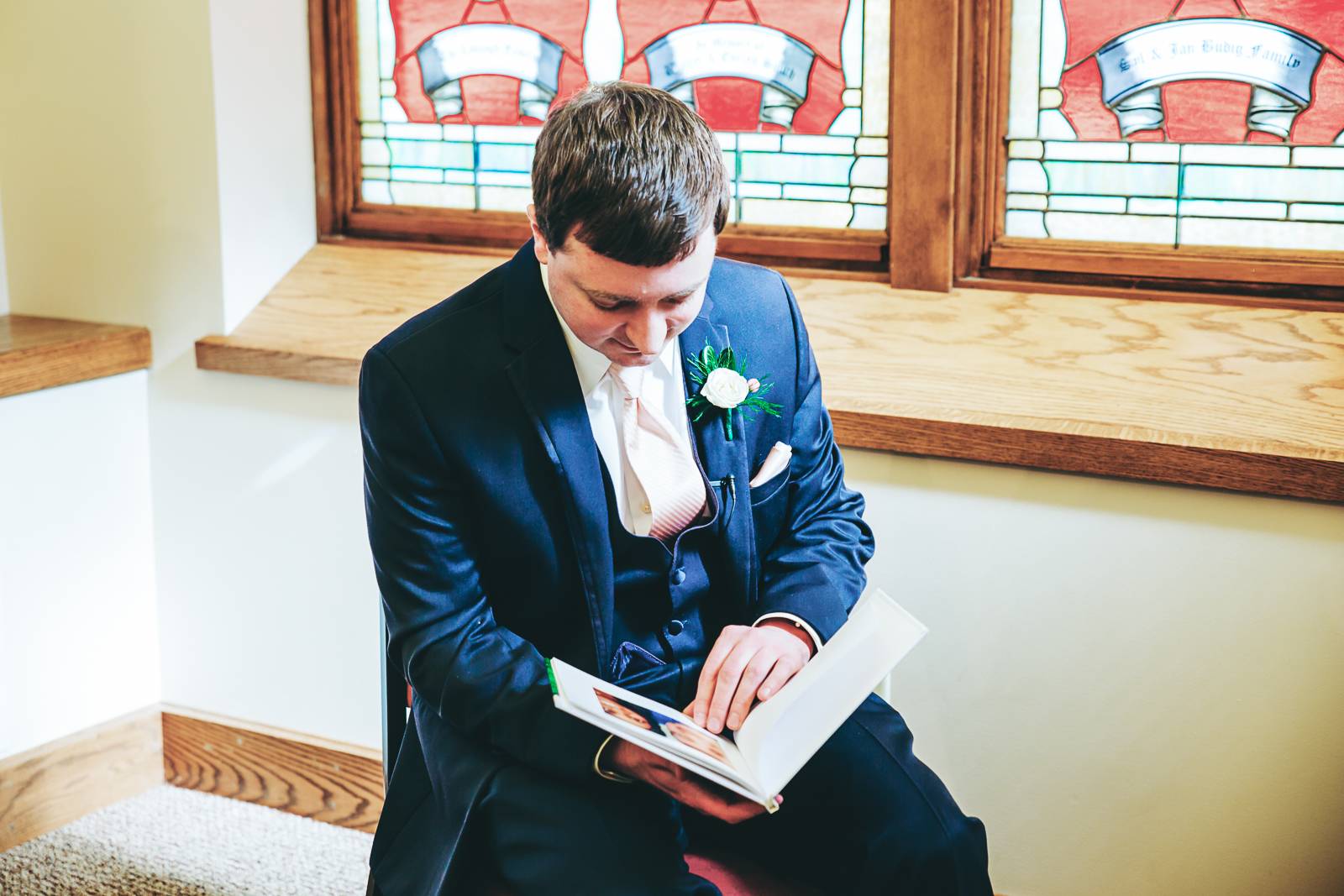 TELL US ABOUT FINDING YOUR BRIDAL GOWN, SUIT/TUX, OR OTHER WEDDING DAY ATTIRE: I had a style in mind and the end result was something I never would've pictured myself in. After trying a few bridal shops, I ended up finding my dress at David's Bridal in Madison. I was (clearly) impressed. Nick found his navy suits at Nedrebos after deciding to rent.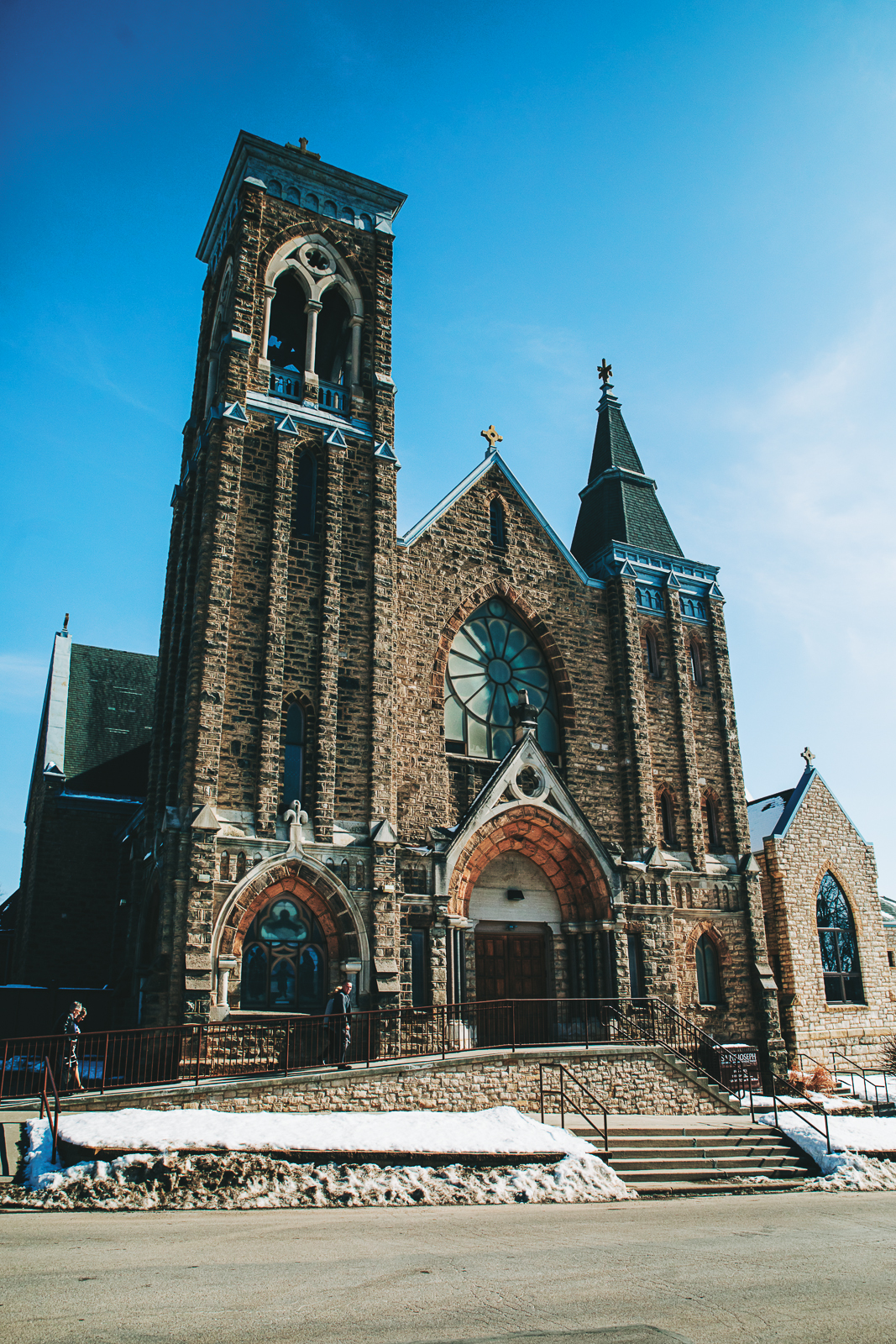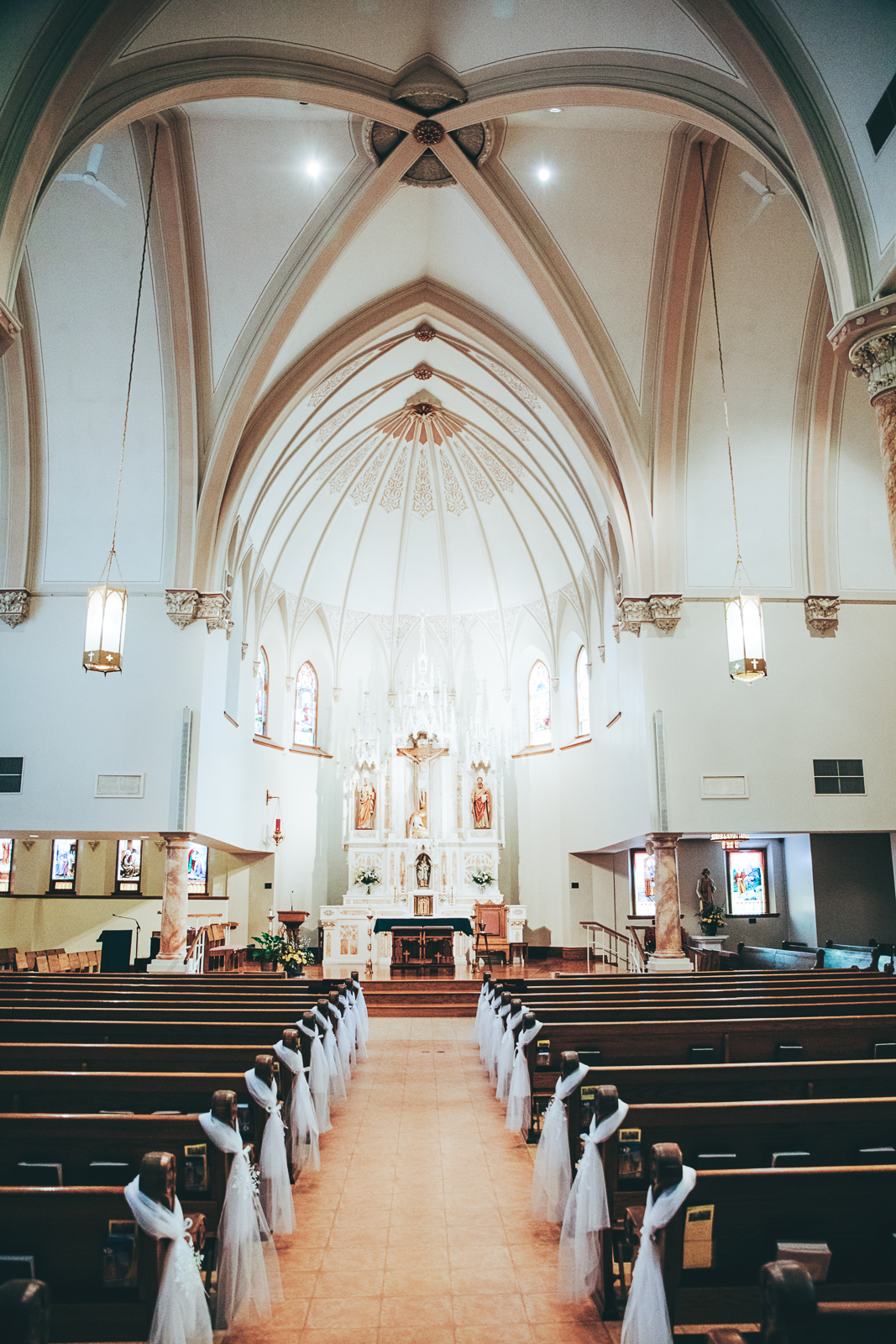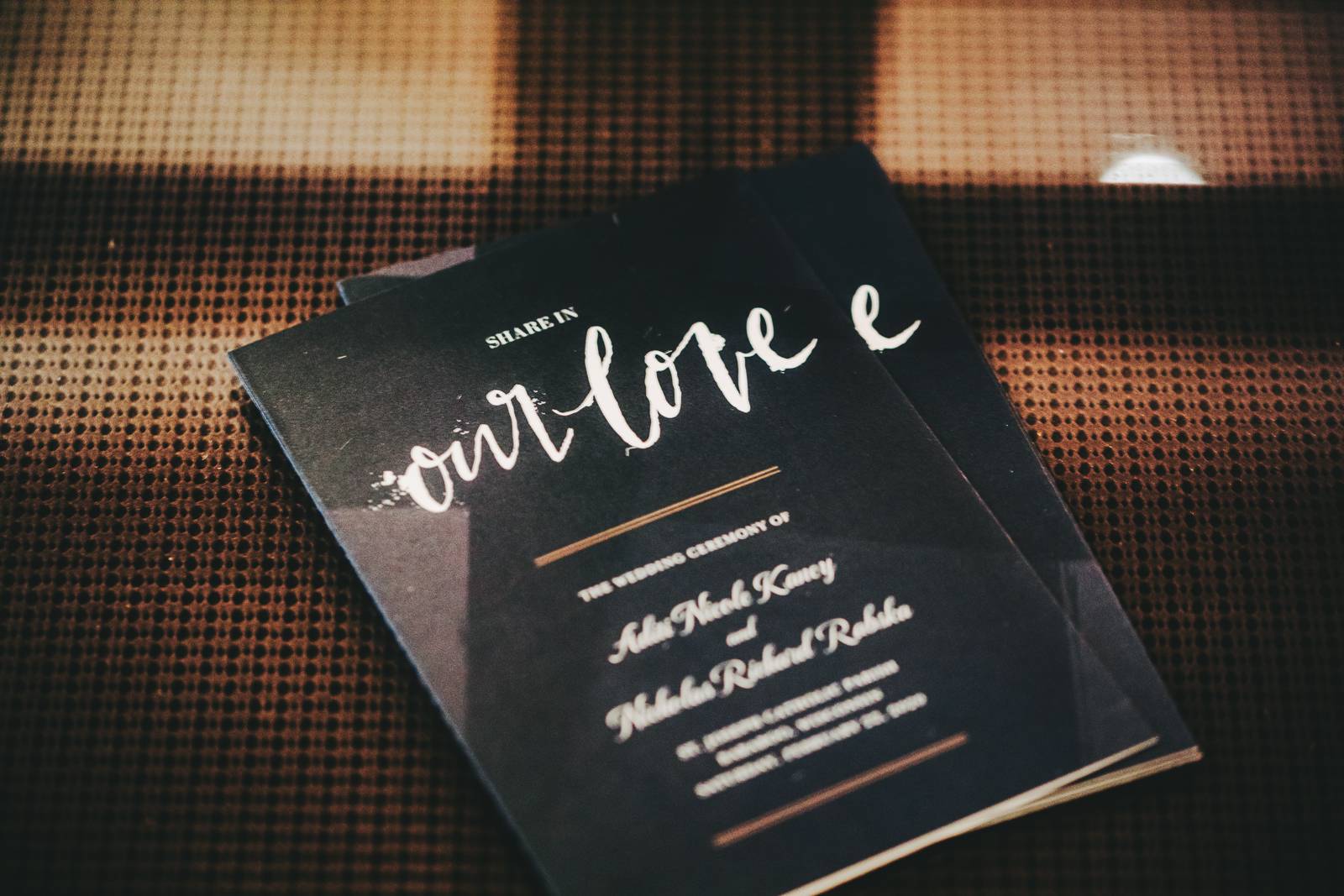 HOW WOULD YOU DESCRIBE YOUR WEDDING THEME/STYLE IN FIVE WORDS OR LESS? Flowy, sweet, soft, and subtle.
WHAT WAS YOUR WEDDING COLOR PALETTE? Pastel pink dresses, navy suits, and gold accents.
DESCRIBE YOUR WEDDING FLOWERS: We had an array of white and light pink artificial flowers with pine cones and pine springs that sparkled throughout!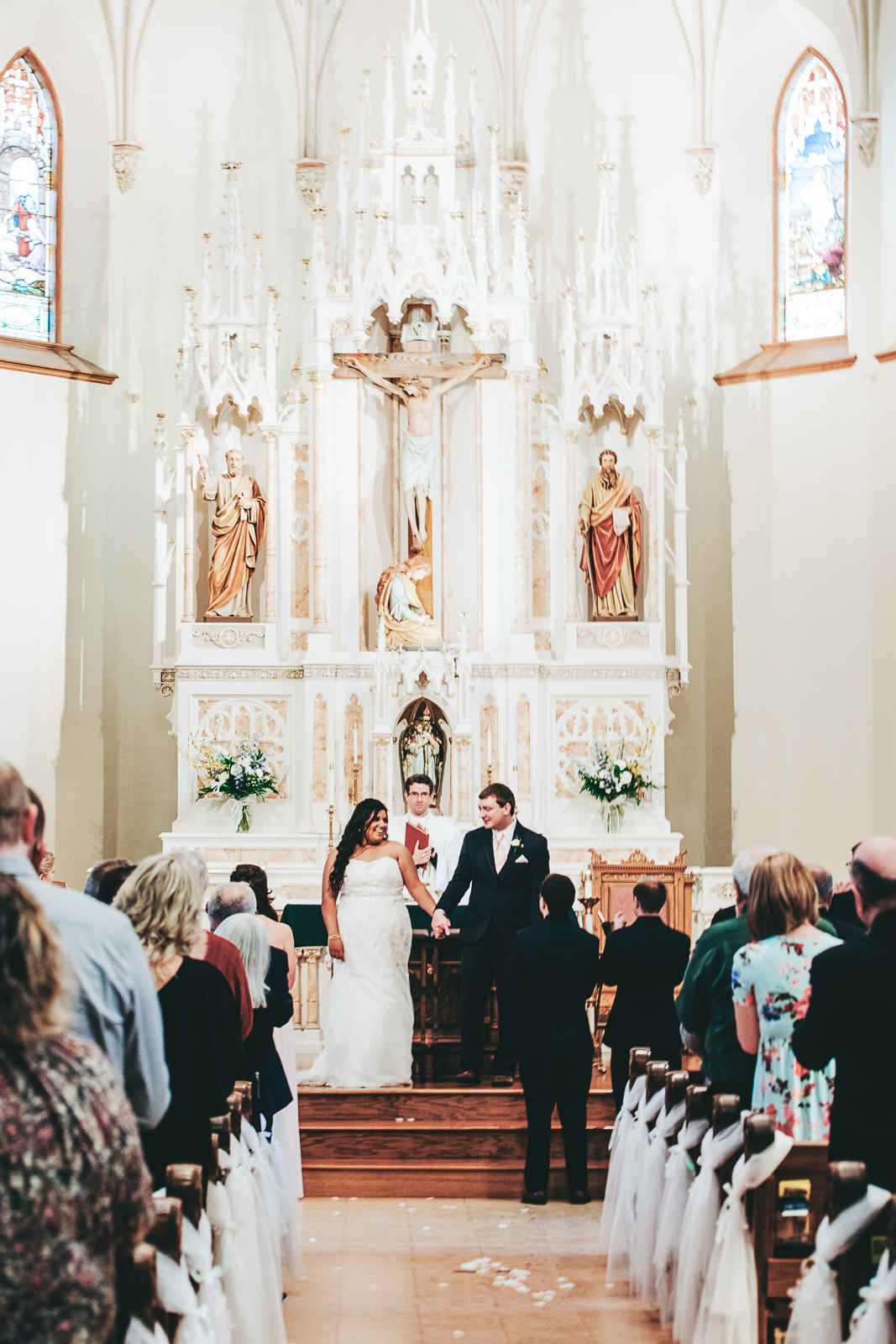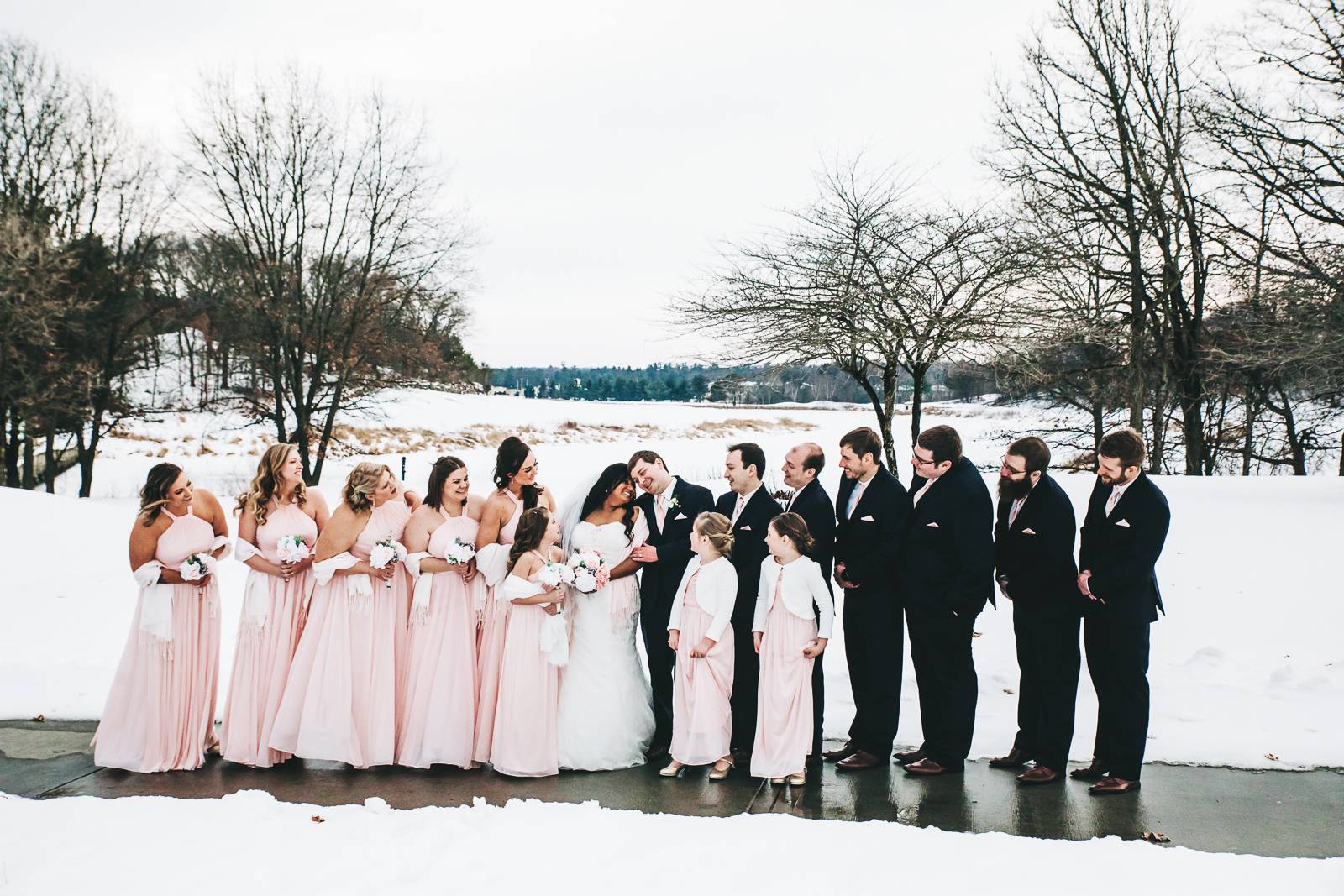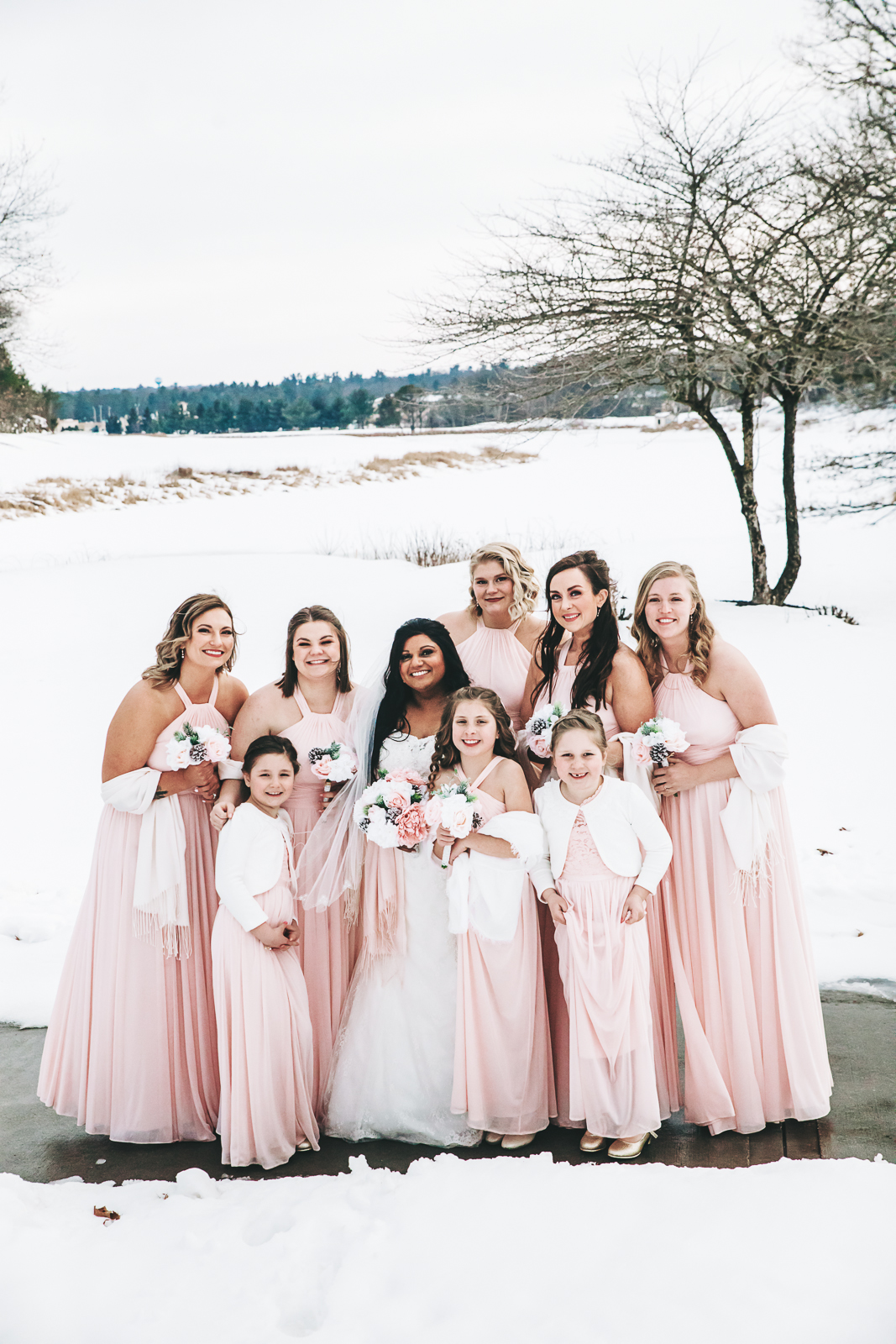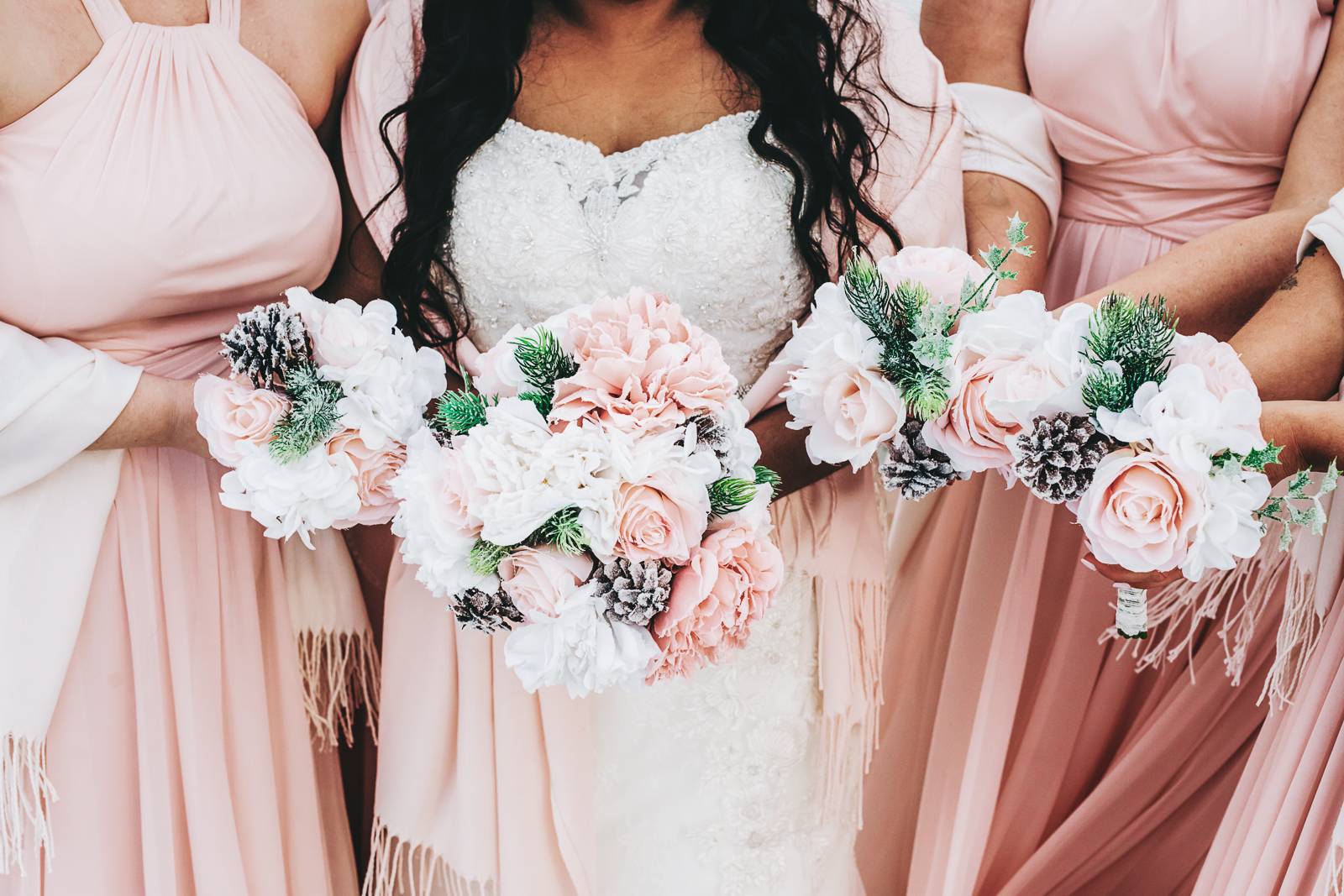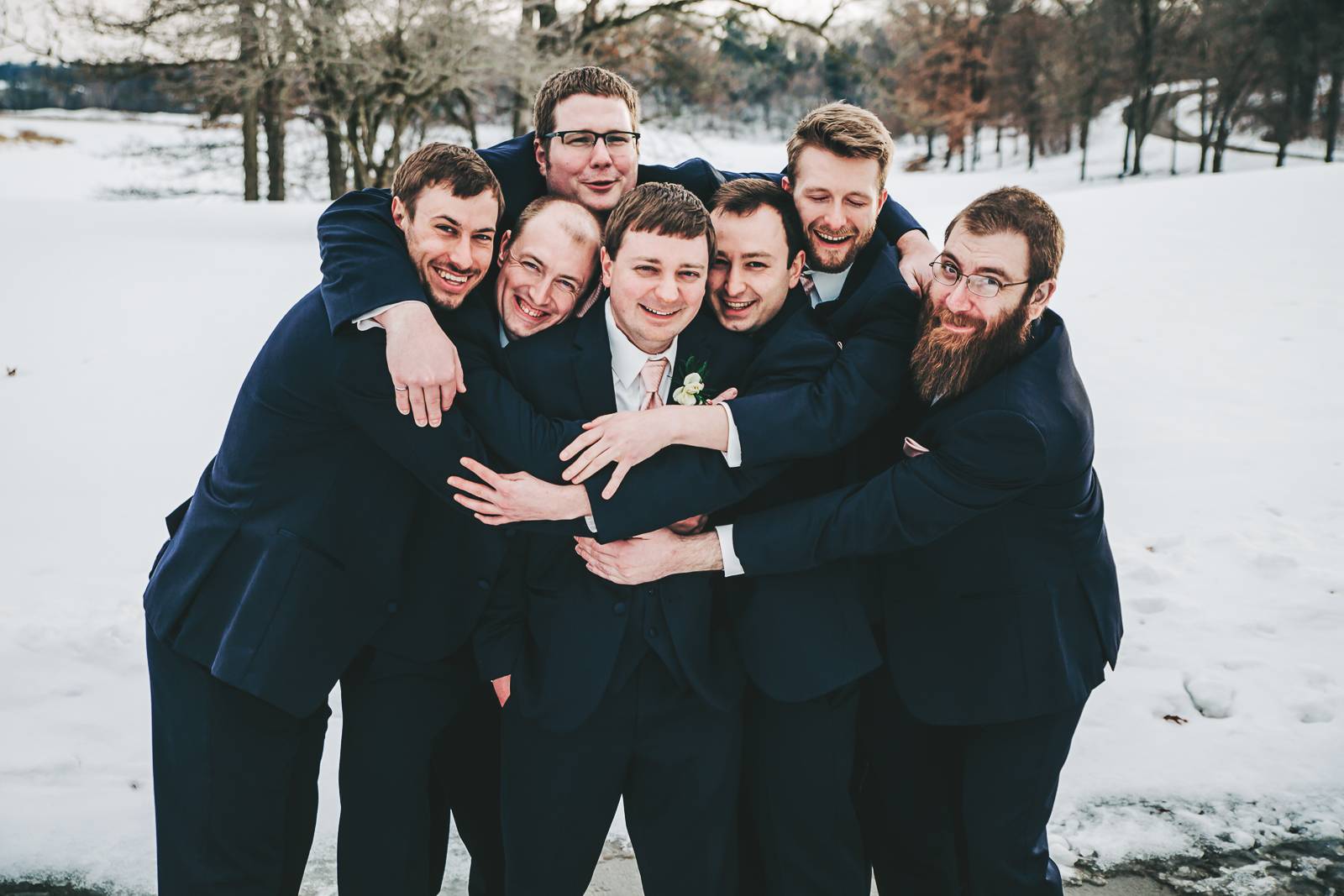 WHAT WAS YOUR INSPIRATION/DESIGN CONCEPT FOR YOUR OVERALL CEREMONY AND RECEPTION DECOR? Pinterest helped get the ideas rolling initially, but we saw our "naked" cake style in the Wedding Planner & Guide publication and knew we had to have that!
TELL US ABOUT THE FOOD, DESSERT, AND ANY SPECIALTY BEVERAGES ON THE MENU: Our dinner guests had two options: Stuffed herb chicken breast or braised beef from Trappers Turn Golf Club. We had wedding cake for dessert but also had a chocolate mousse for late-night guests.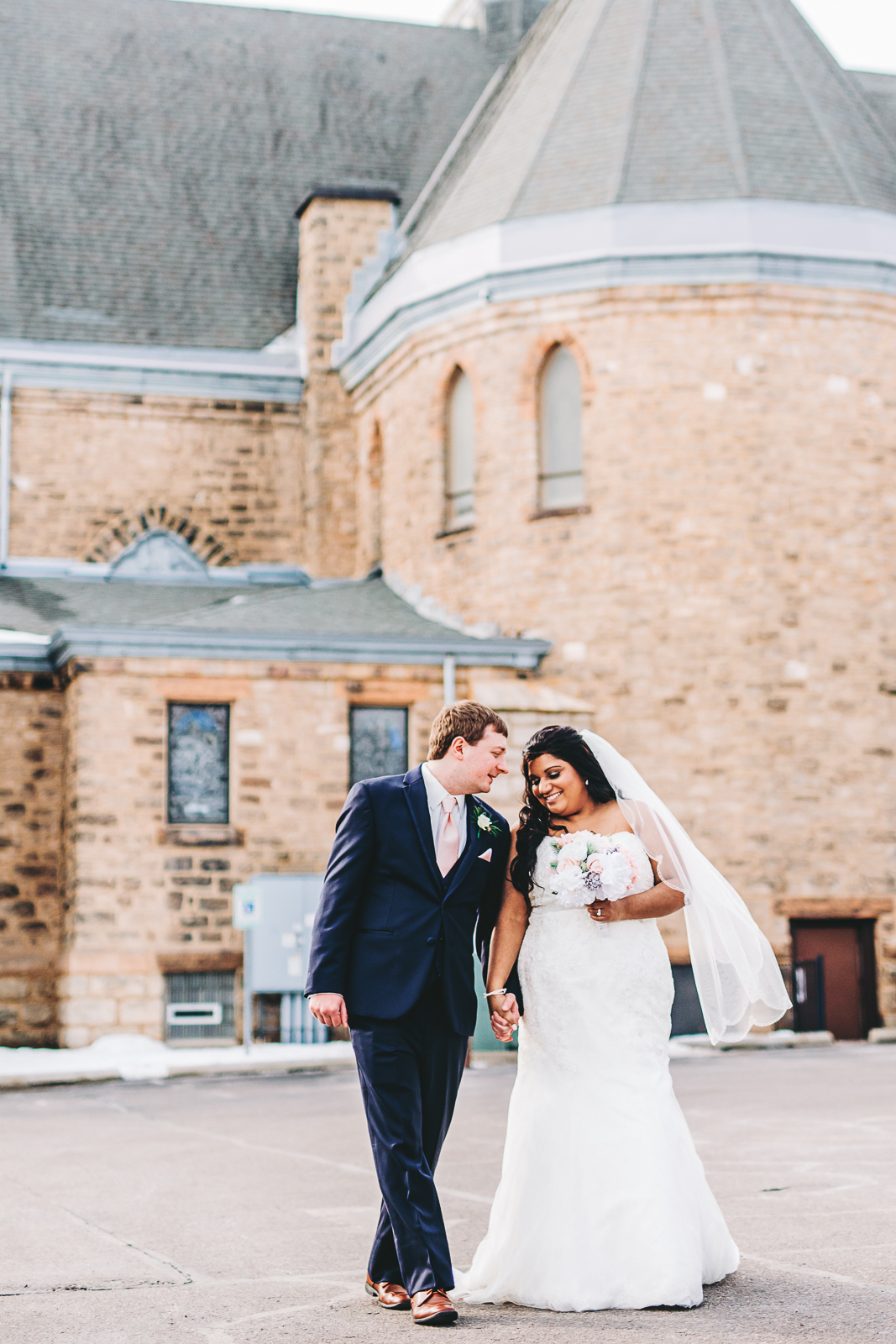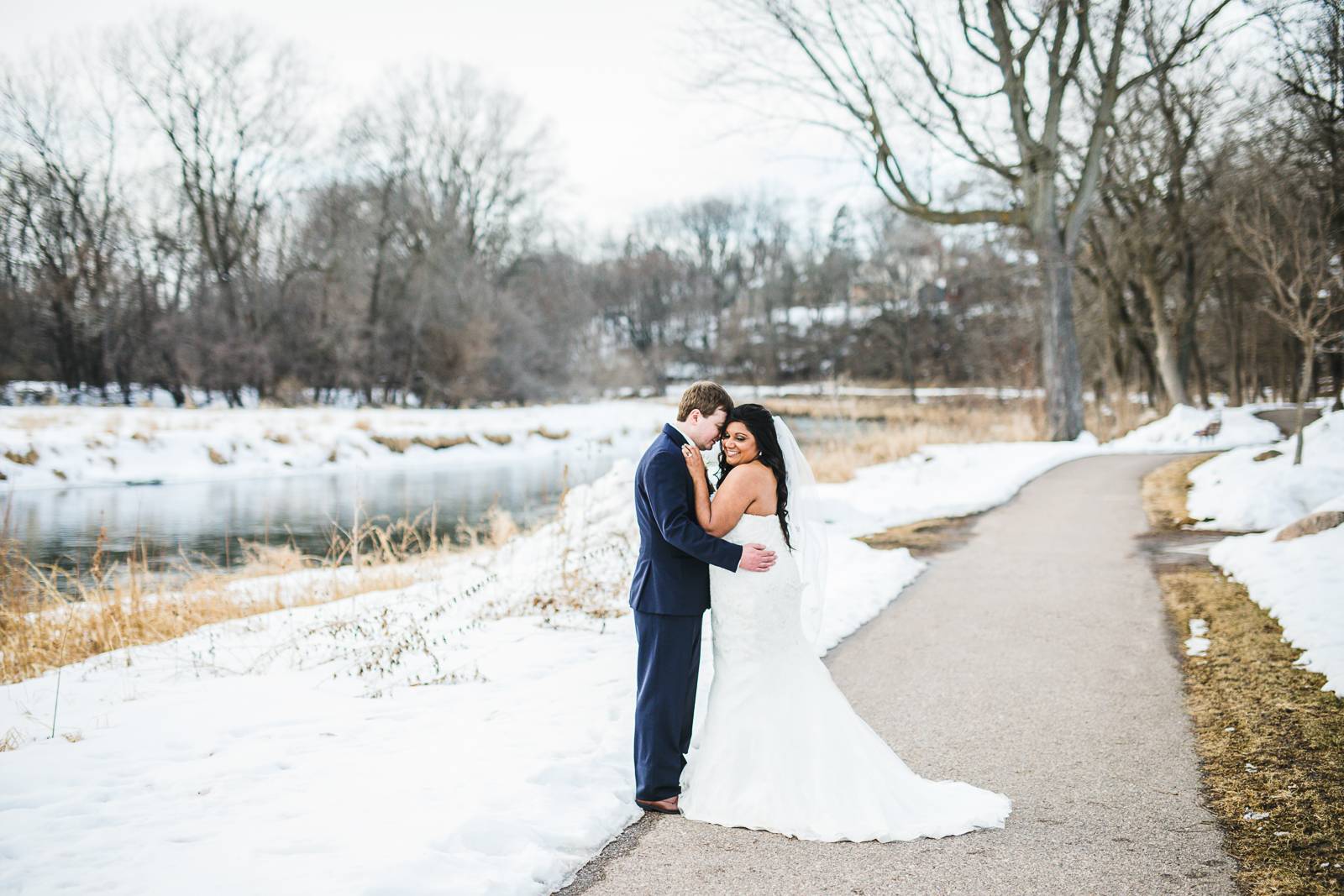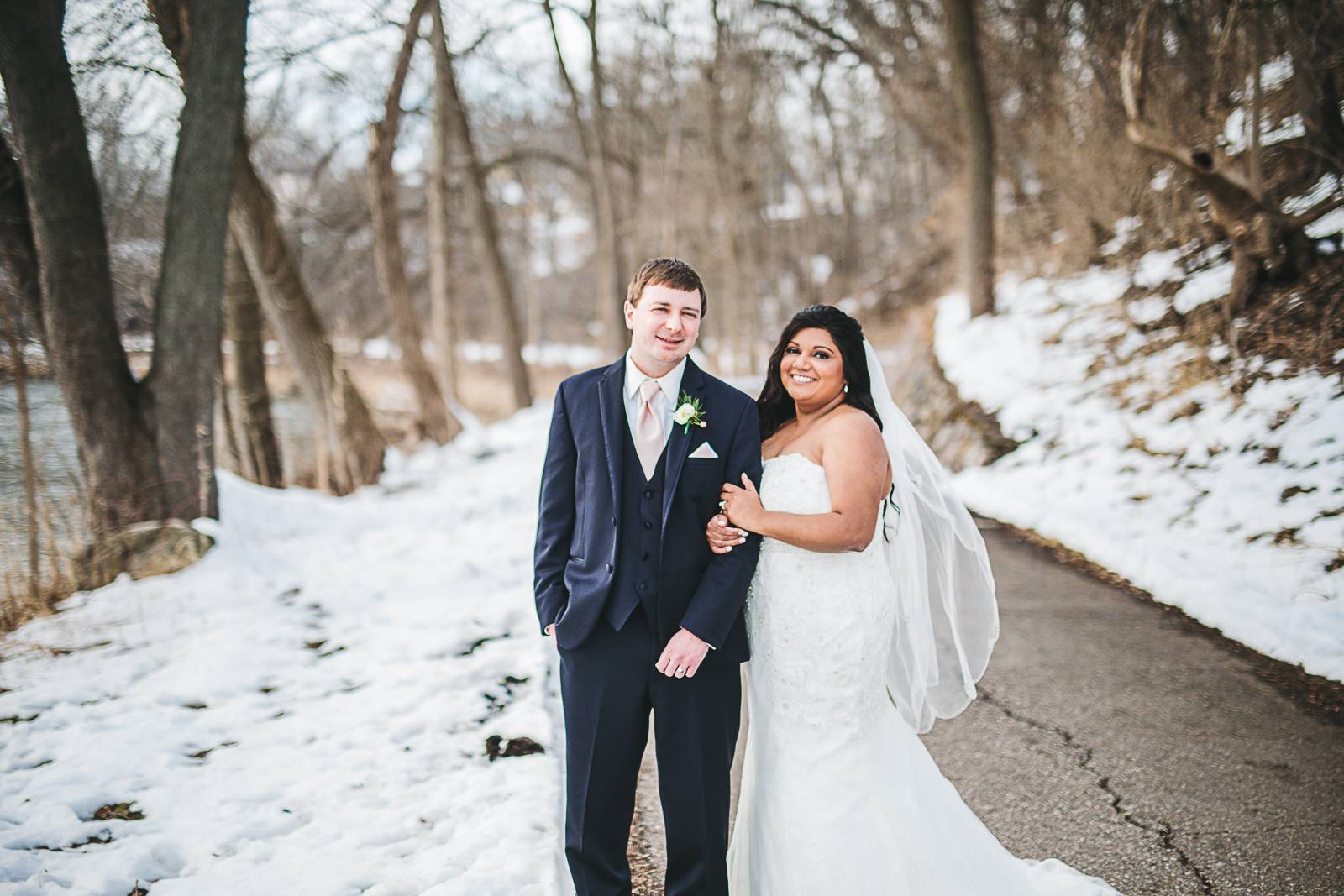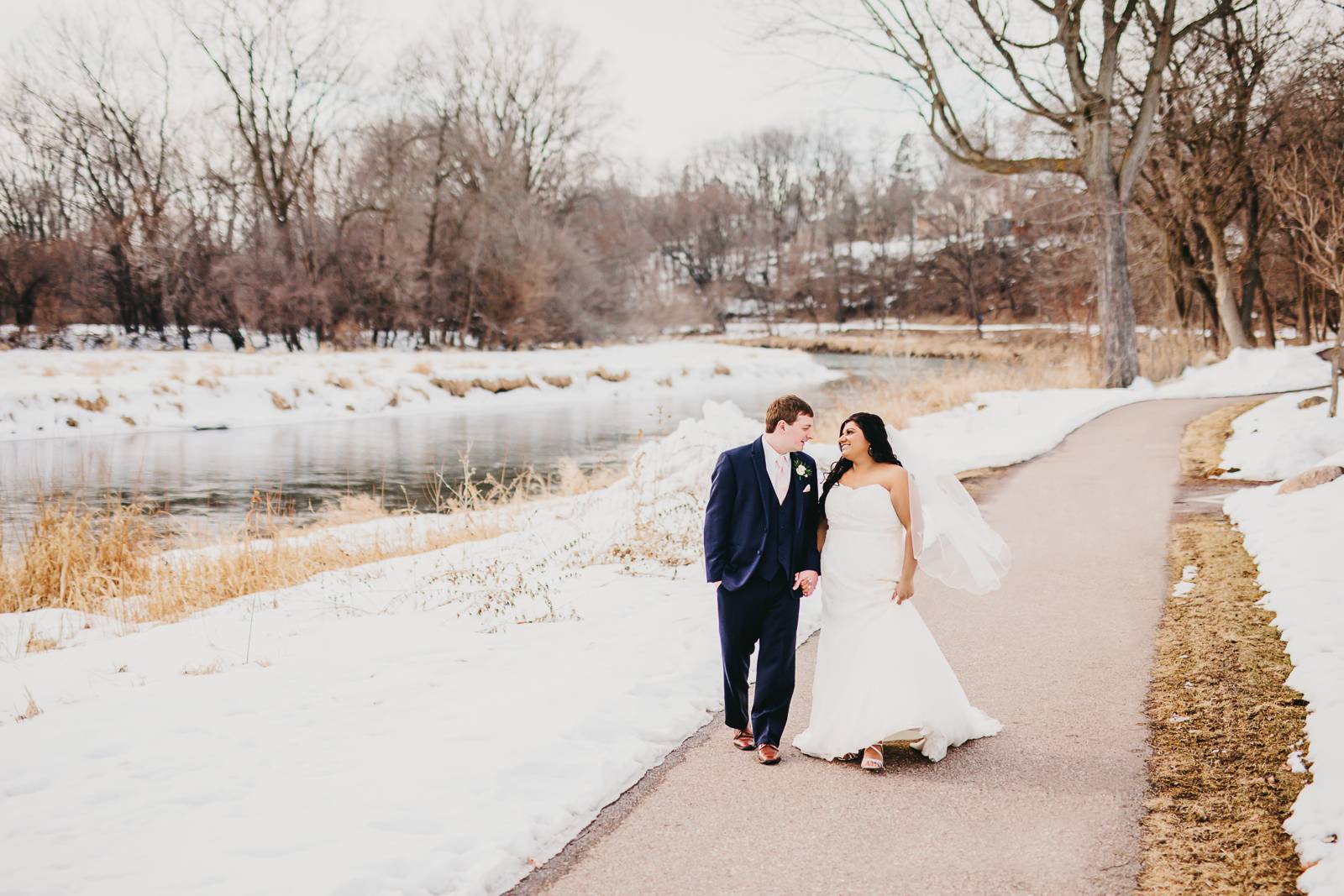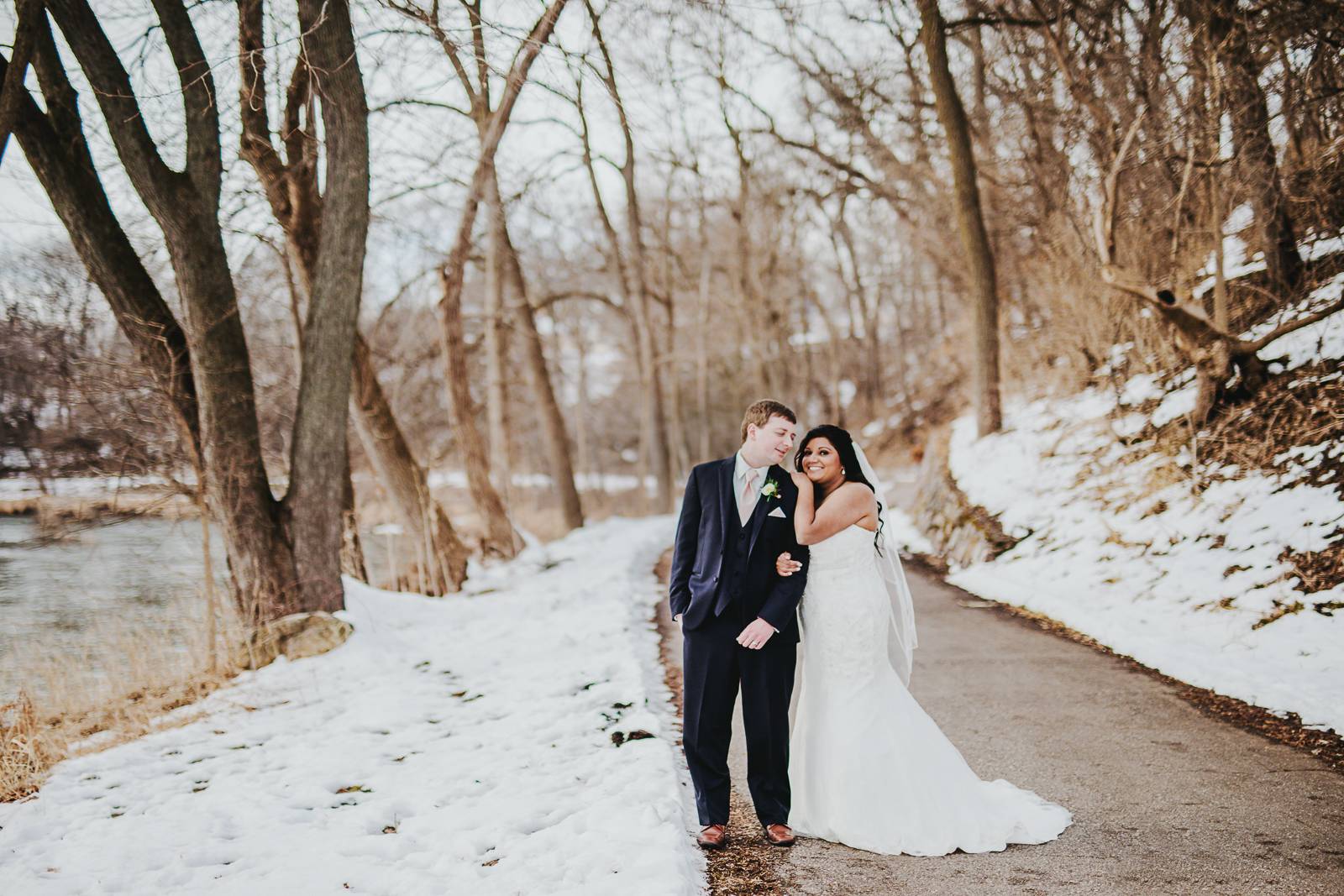 WHAT WAS YOUR FAVORITE MOMENT FROM YOUR WEDDING? We were both looking forward to the ceremony. Although our wedding was full of everyone we loved, we didn't want to lose sight of what marriage means; a life commitment and important promises to one another.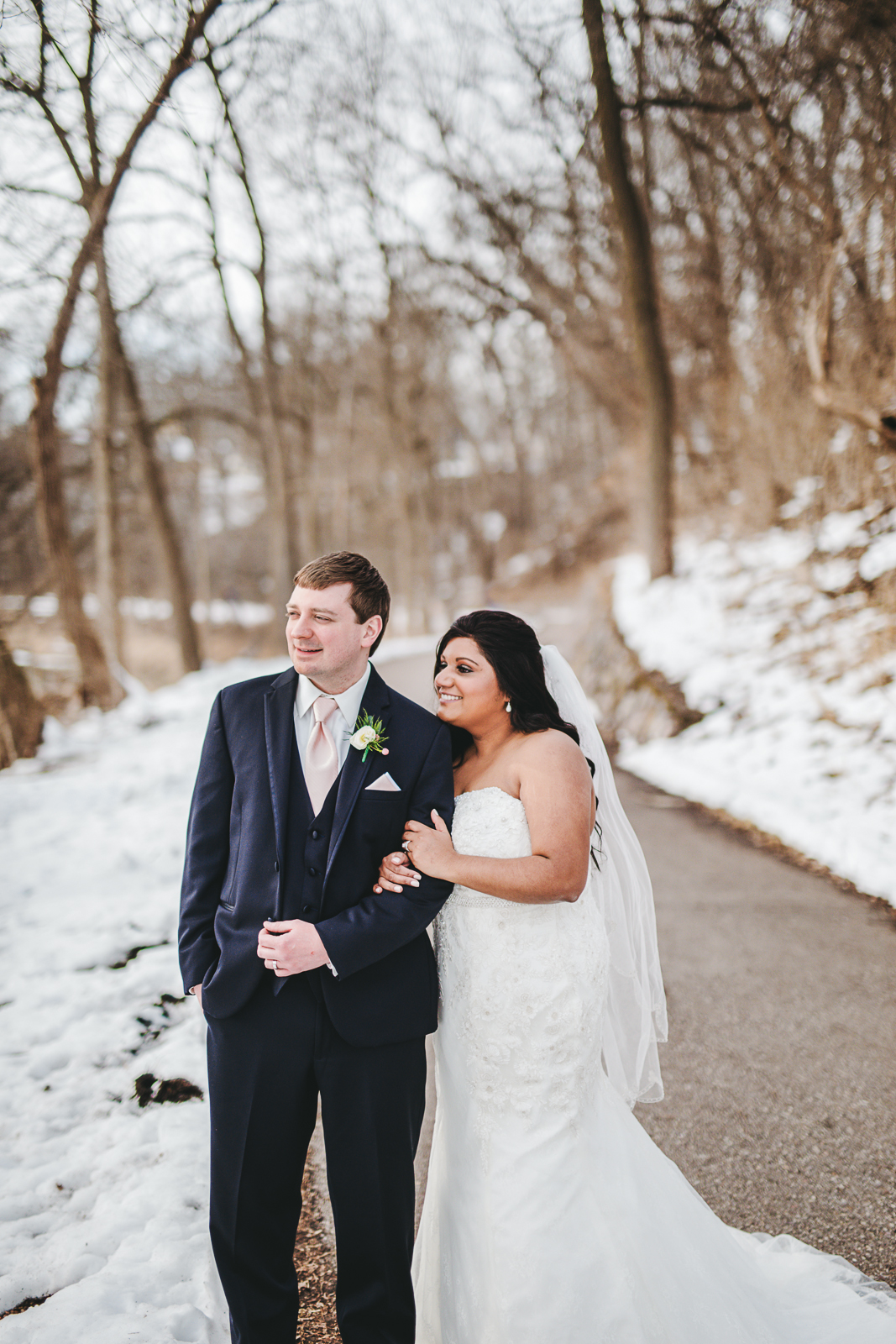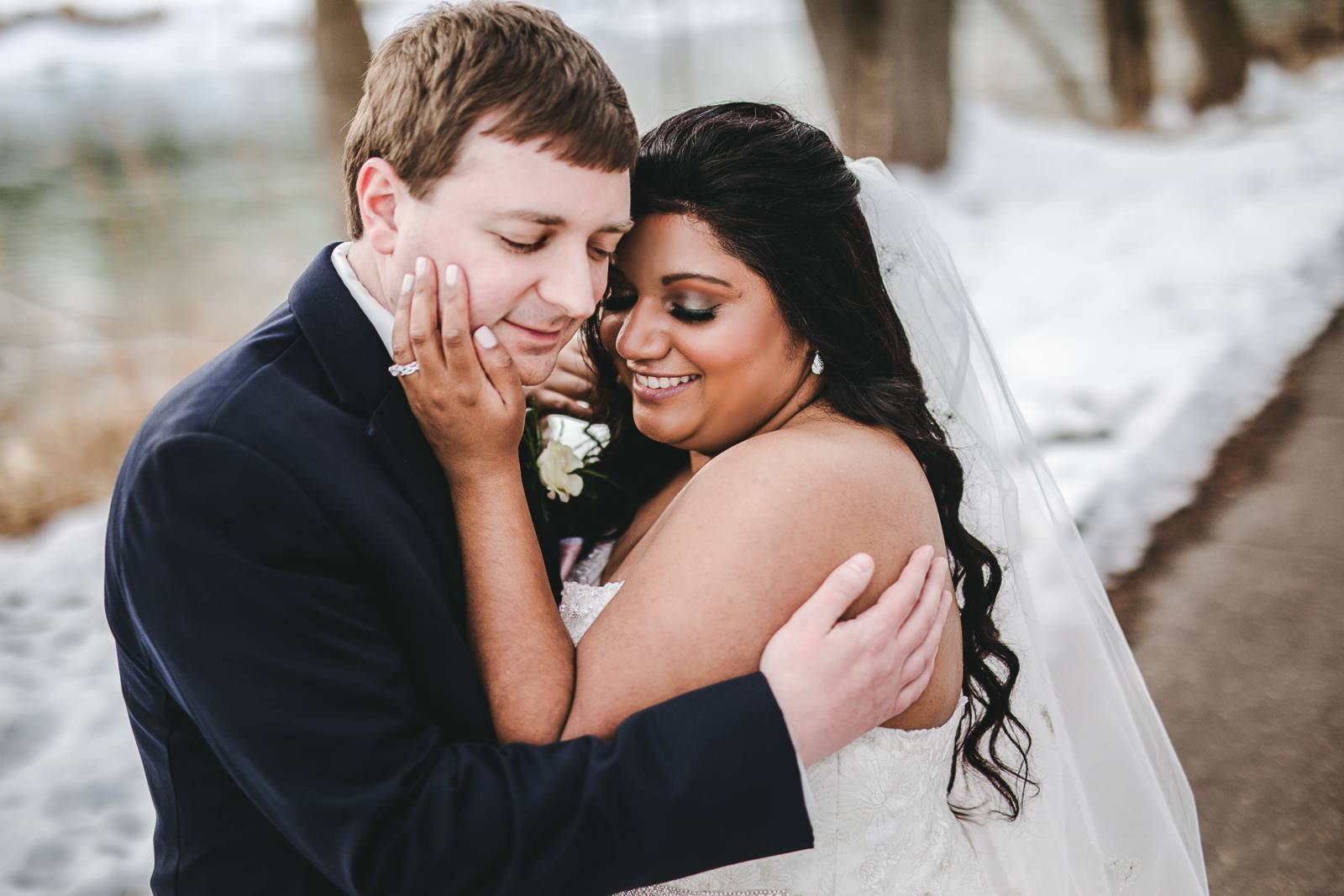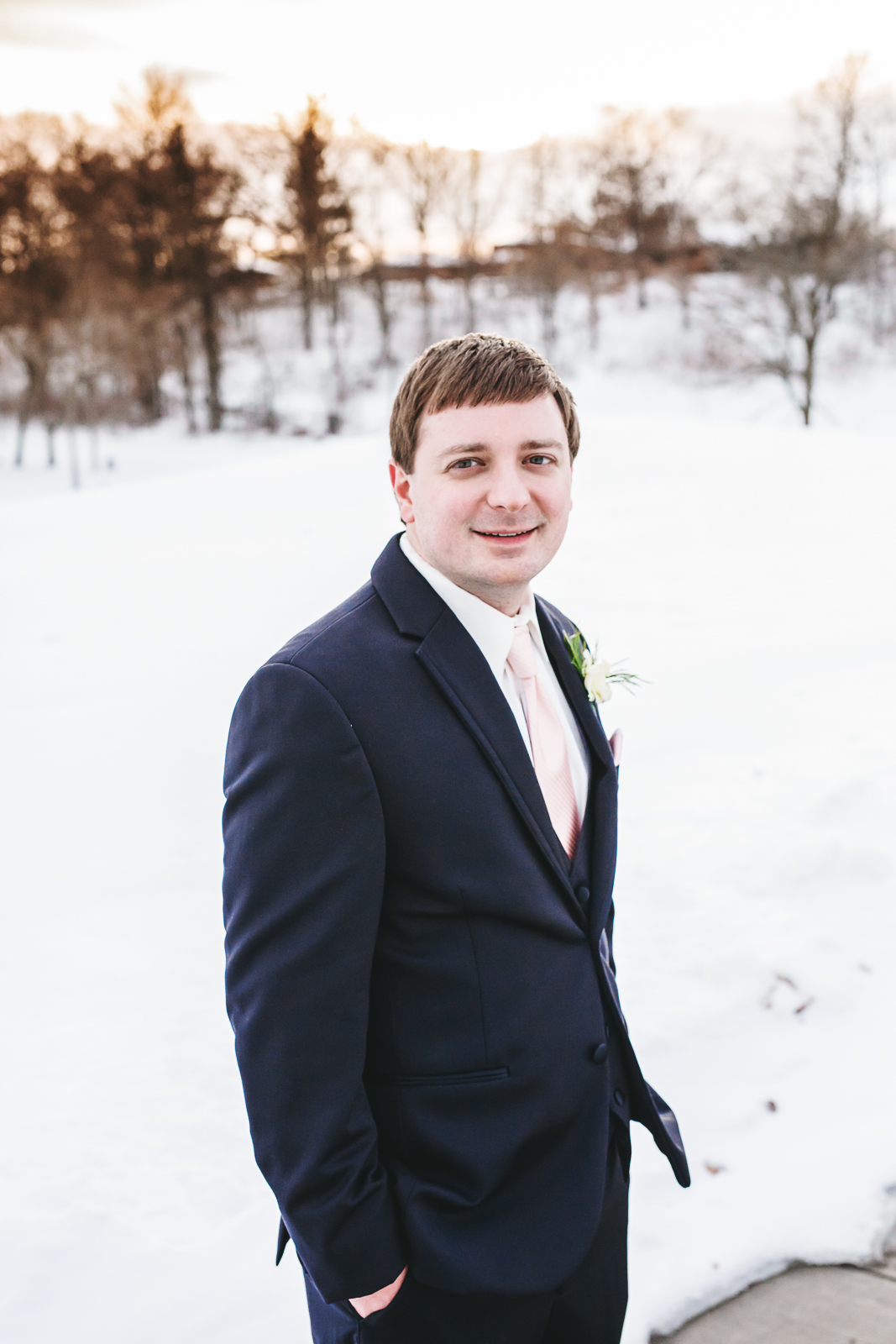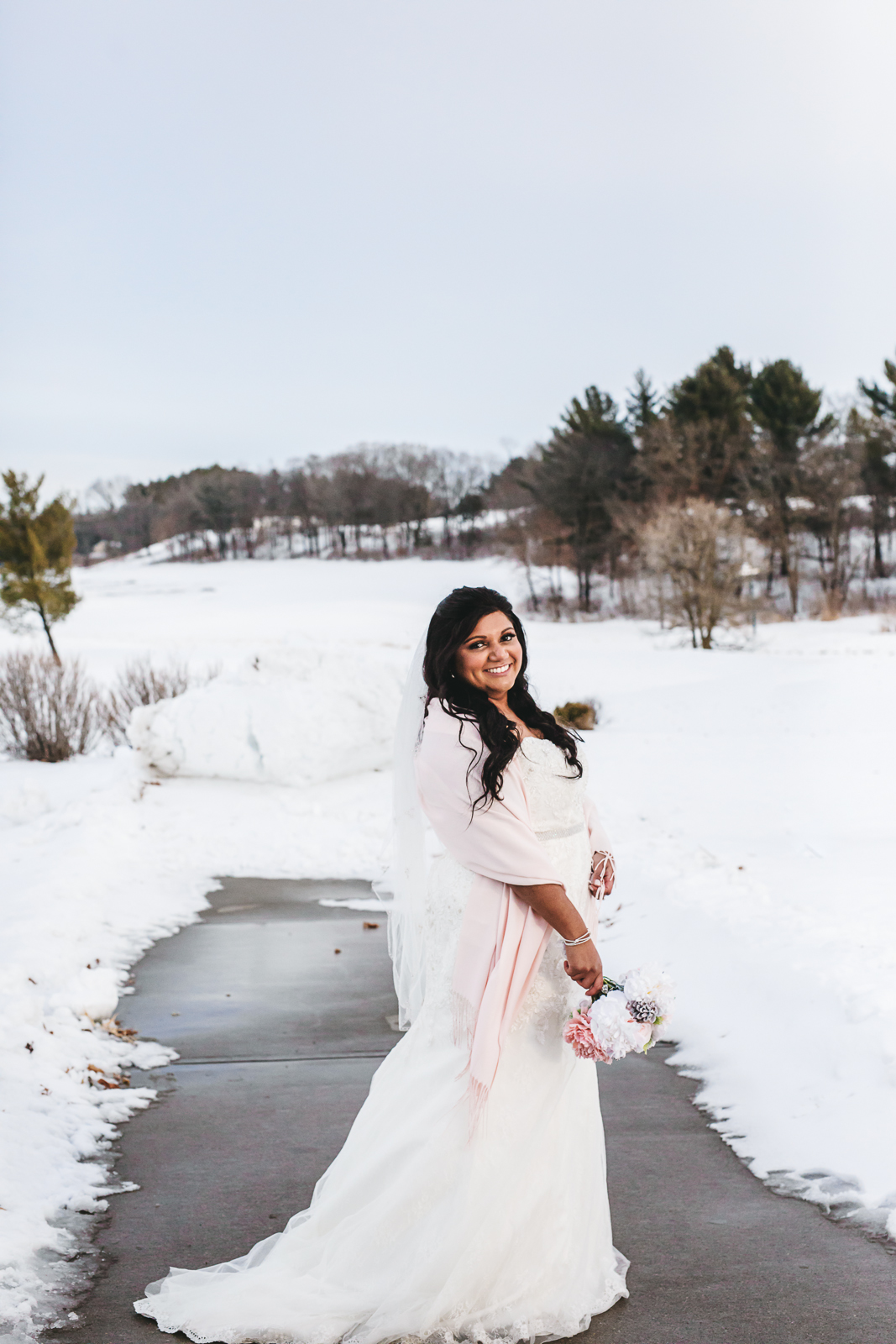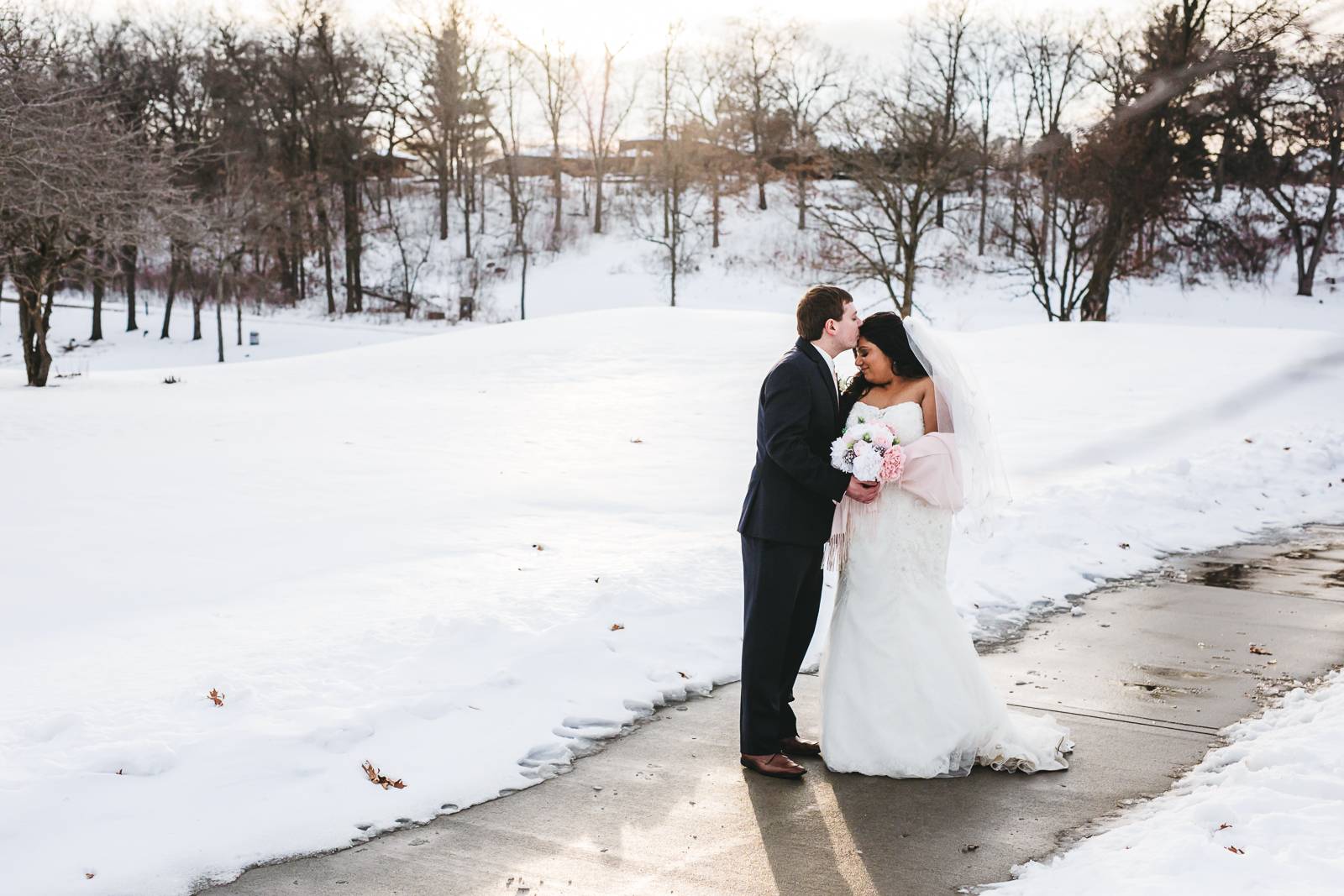 TELL US ABOUT YOUR HONEYMOON PLANS: A few days after our wedding, we flew to Charleston, South Carolina, for a week! We spent days being tourists, relaxing and reflecting on all the memories we made on our wedding day.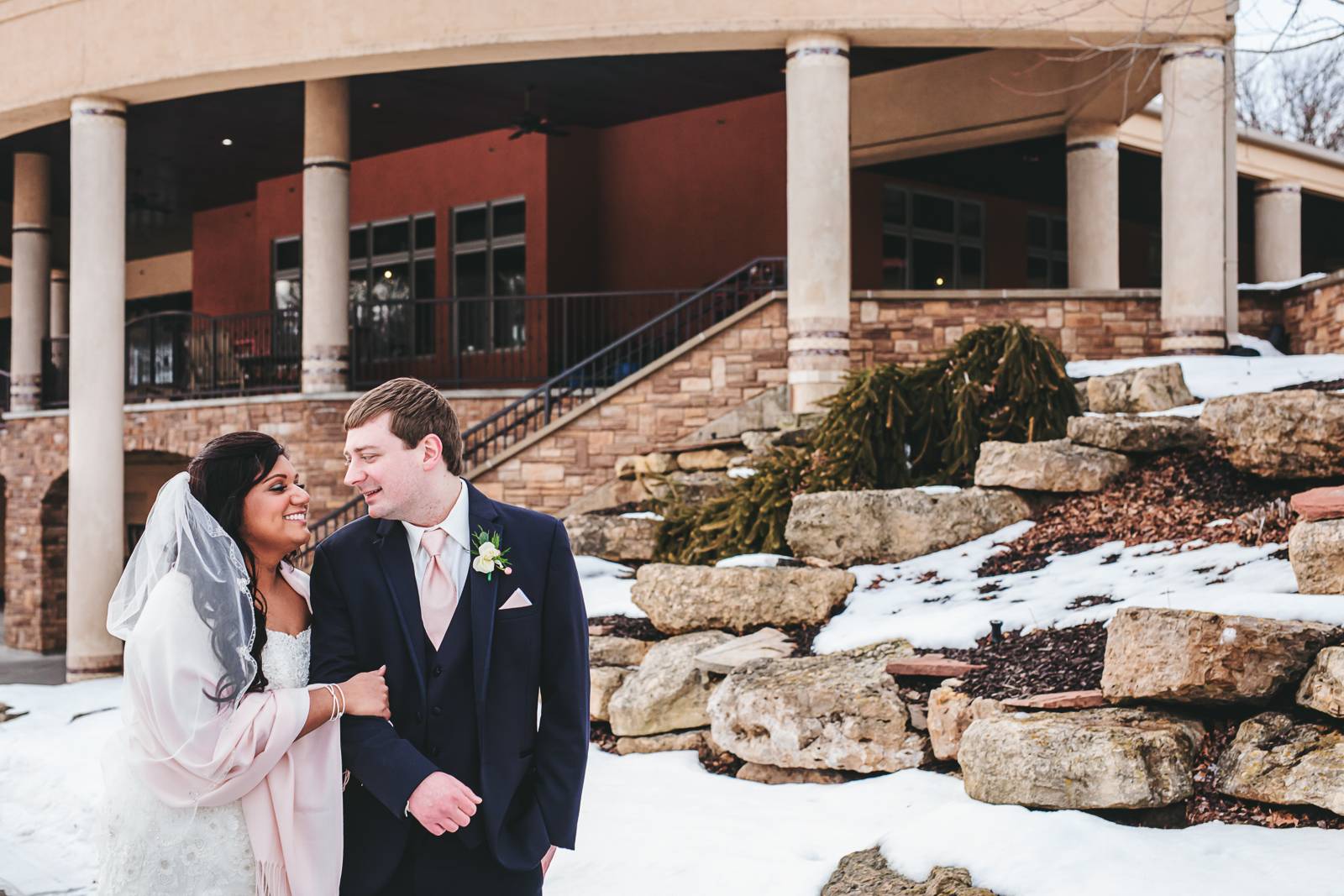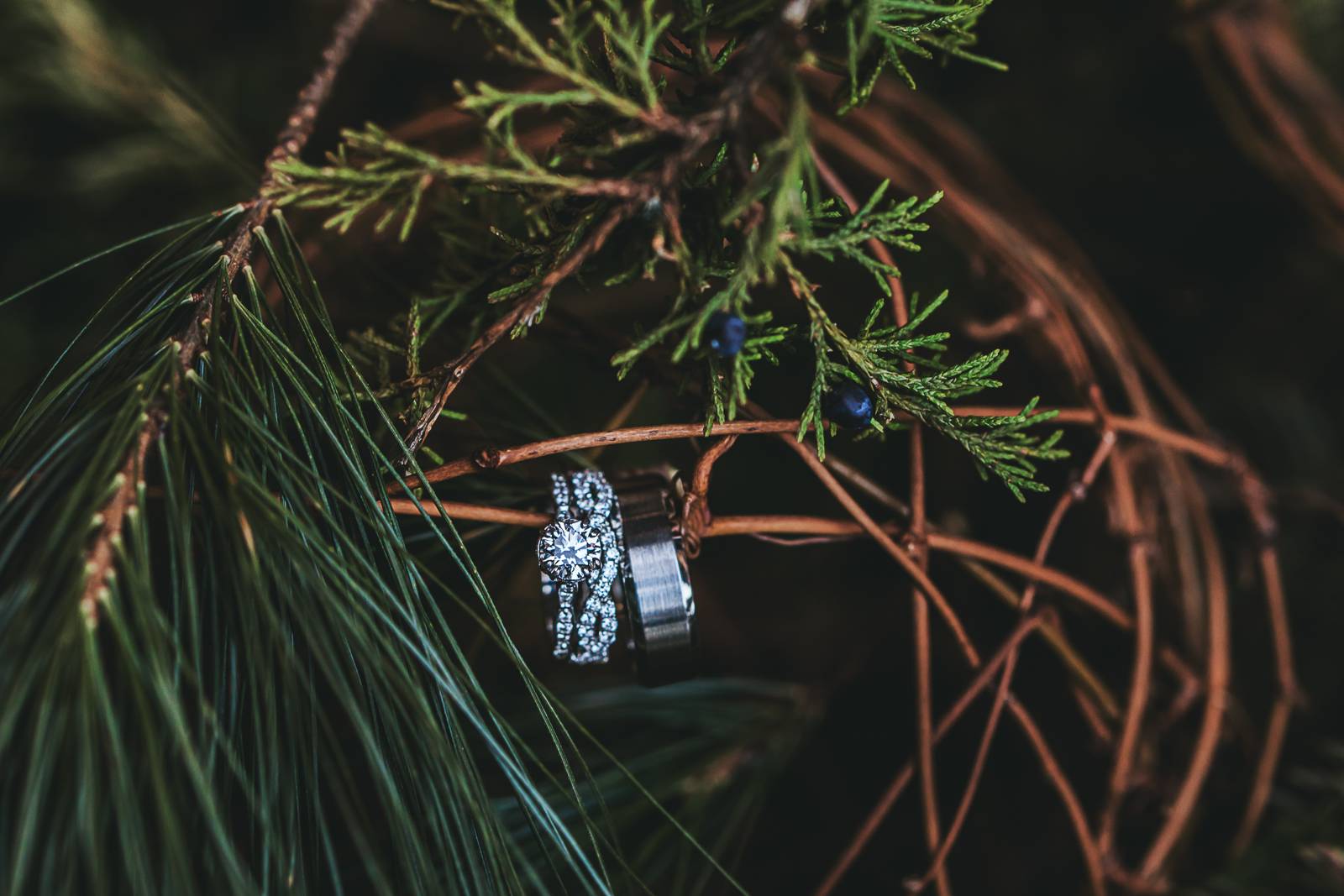 WHAT DOES LIFE LOOK LIKE AFTER THE WEDDING? We were extremely lucky that our celebration missed the worldwide pandemic by just three weeks. We look forward to finding a new home to start our roots in.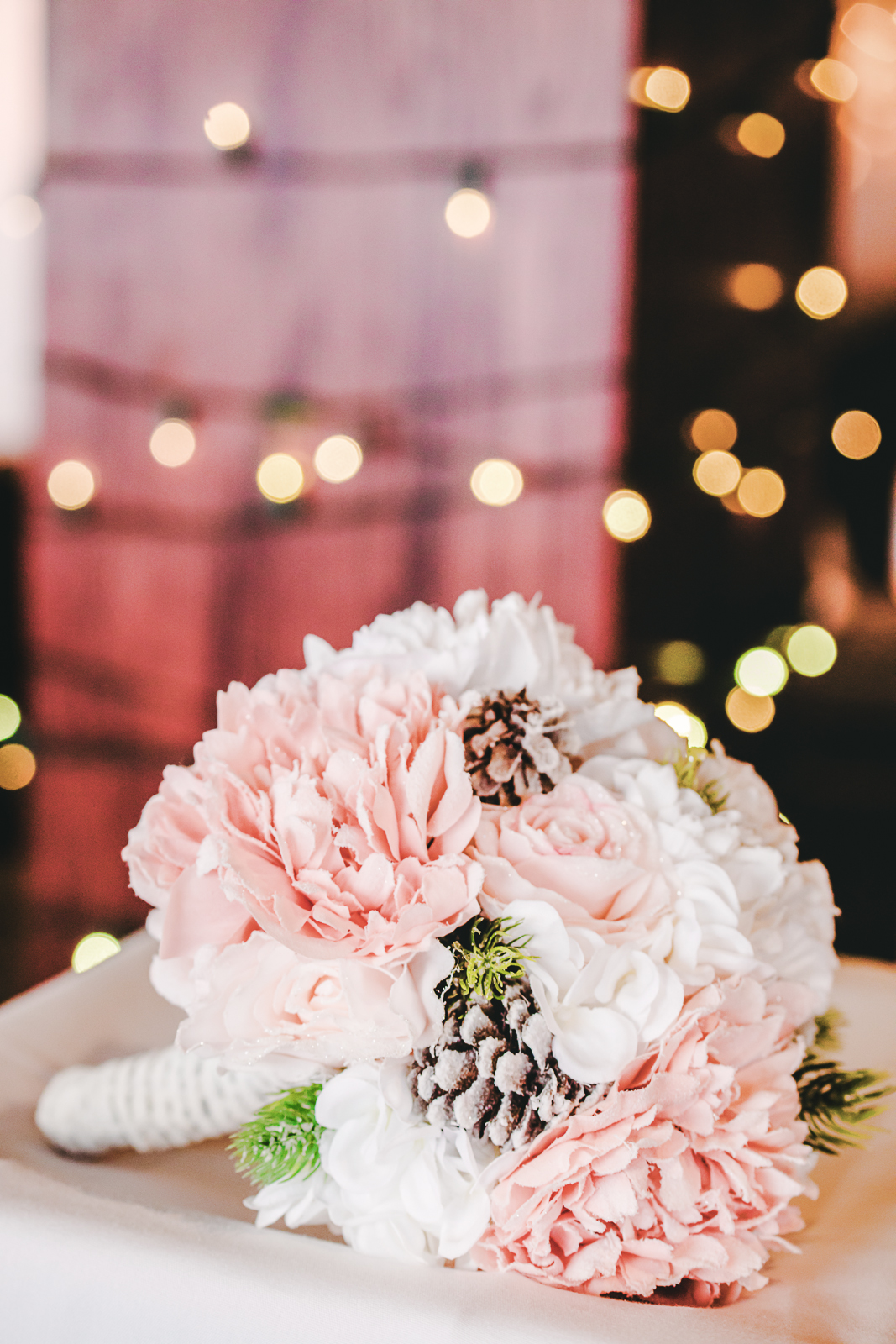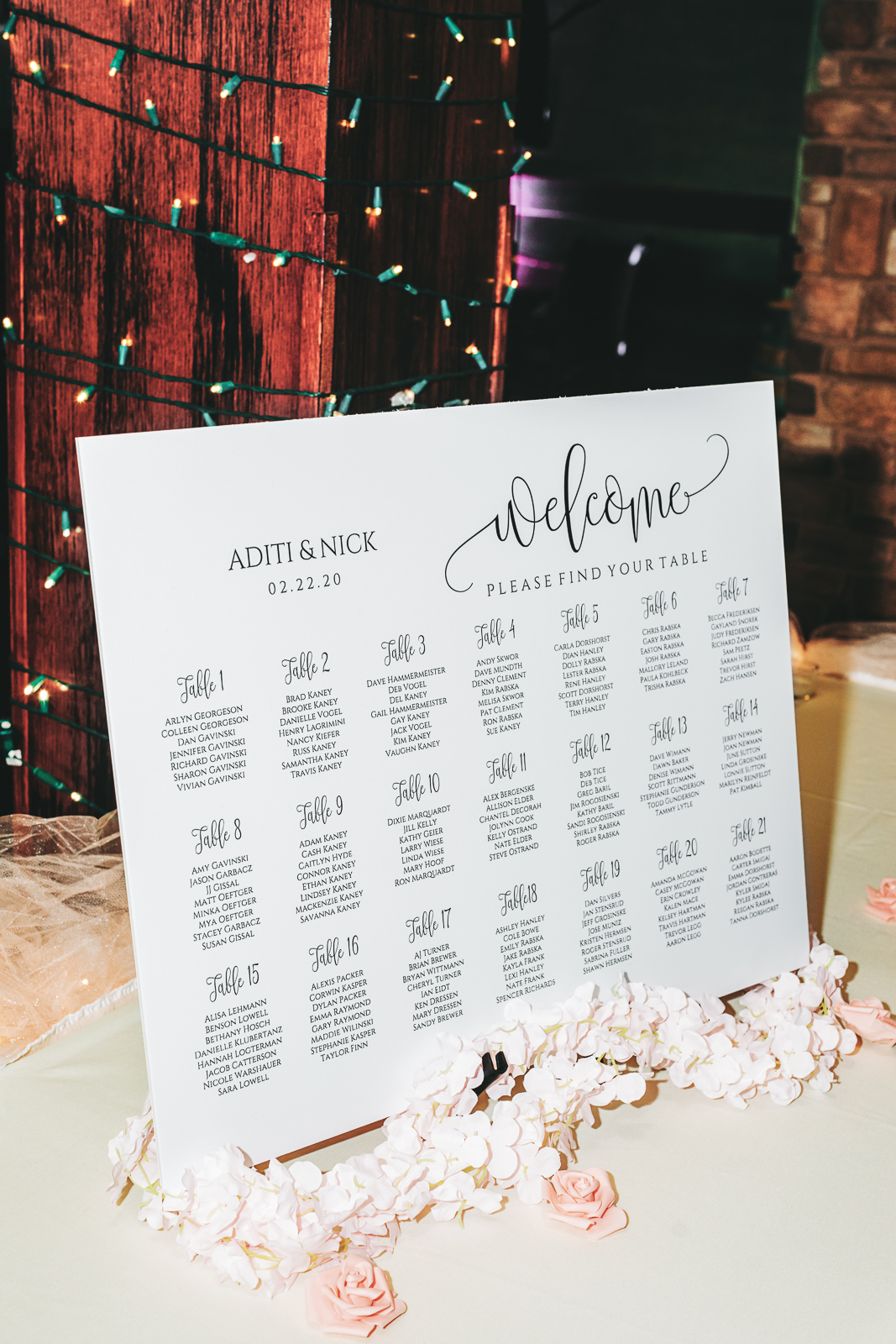 ANY WEDDING PLANNING REGRETS OR SOMETHING YOU WOULD DO DIFFERENTLY? We thought our wedding turned out perfectly and we really wouldn't change it.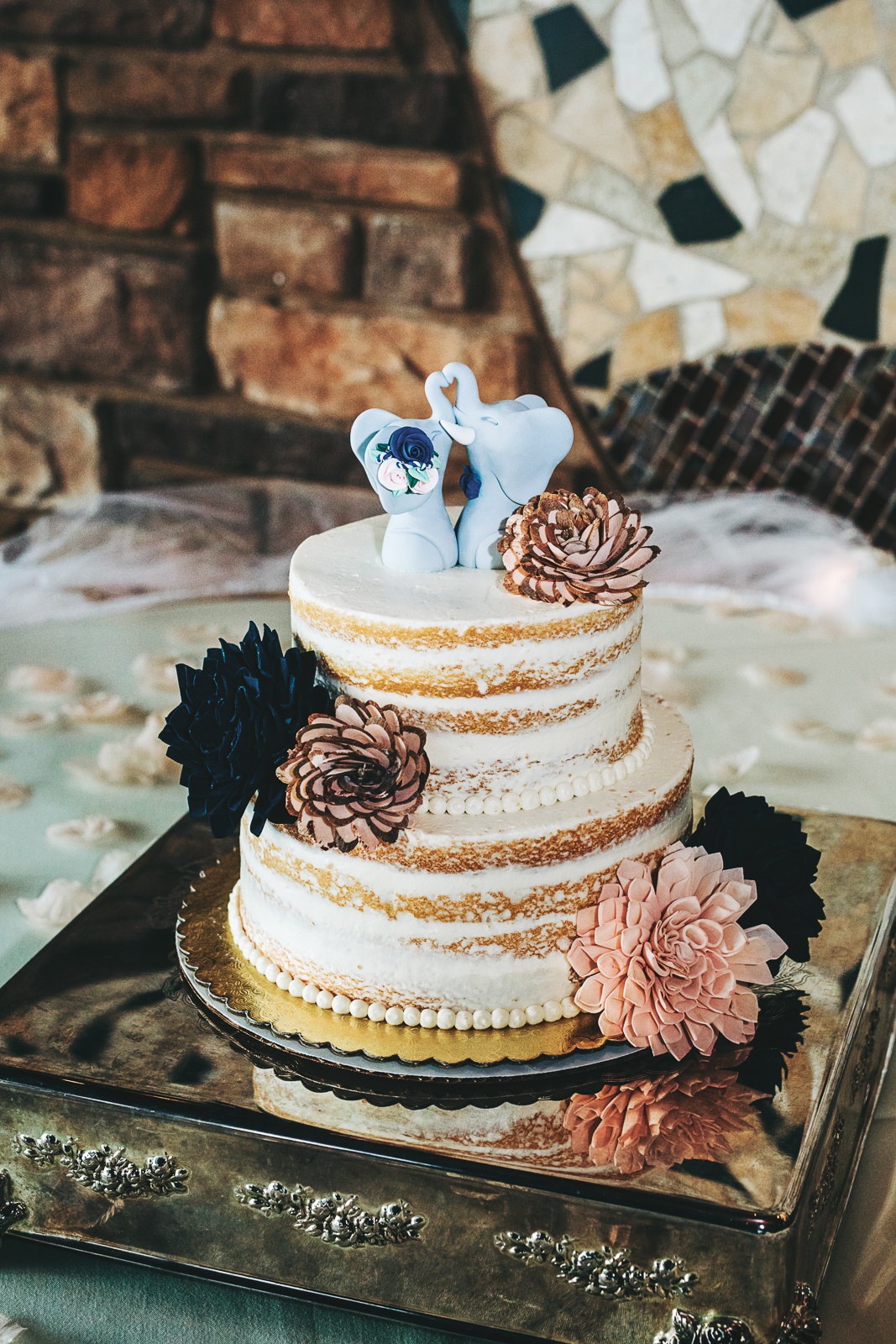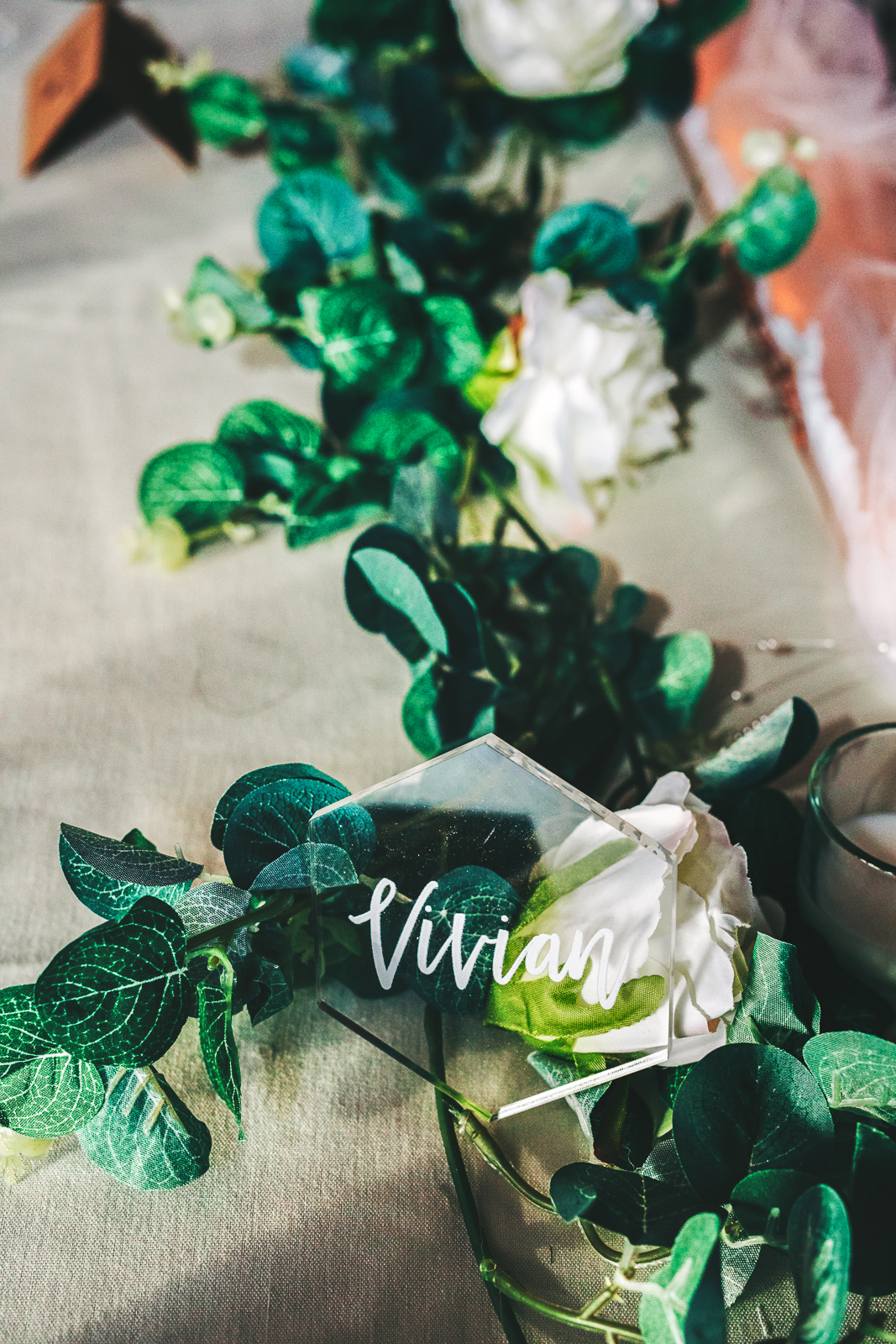 IS THERE ANY ADVICE YOU'D GIVE TO OTHER COUPLES PLANNING THEIR WEDDING? Remember that it's yours and your partner's day, not your parents or friends. Kindly speak your mind on what you want your memories to be.