Once upon a time, there were two farmer kids who grew up together and fell in love around horses while competing at rodeos. I'm not sure what's cuter - their love story or their beautiful outdoor tented wedding at Wisconsin Dells wedding venue, Chula Vista Resort and how they tied their love for the rodeo into it. With cowboy /cowgirl details in the boots, hats, belts to the cake, custom invitations, escort cards and signs by LK Bridal Studio and the dreamiest garden florals. We invite you to indulge in every last photo of this beautiful gallery by Twig & Olive Photography because this elegant Western rodeo wedding is not to be missed!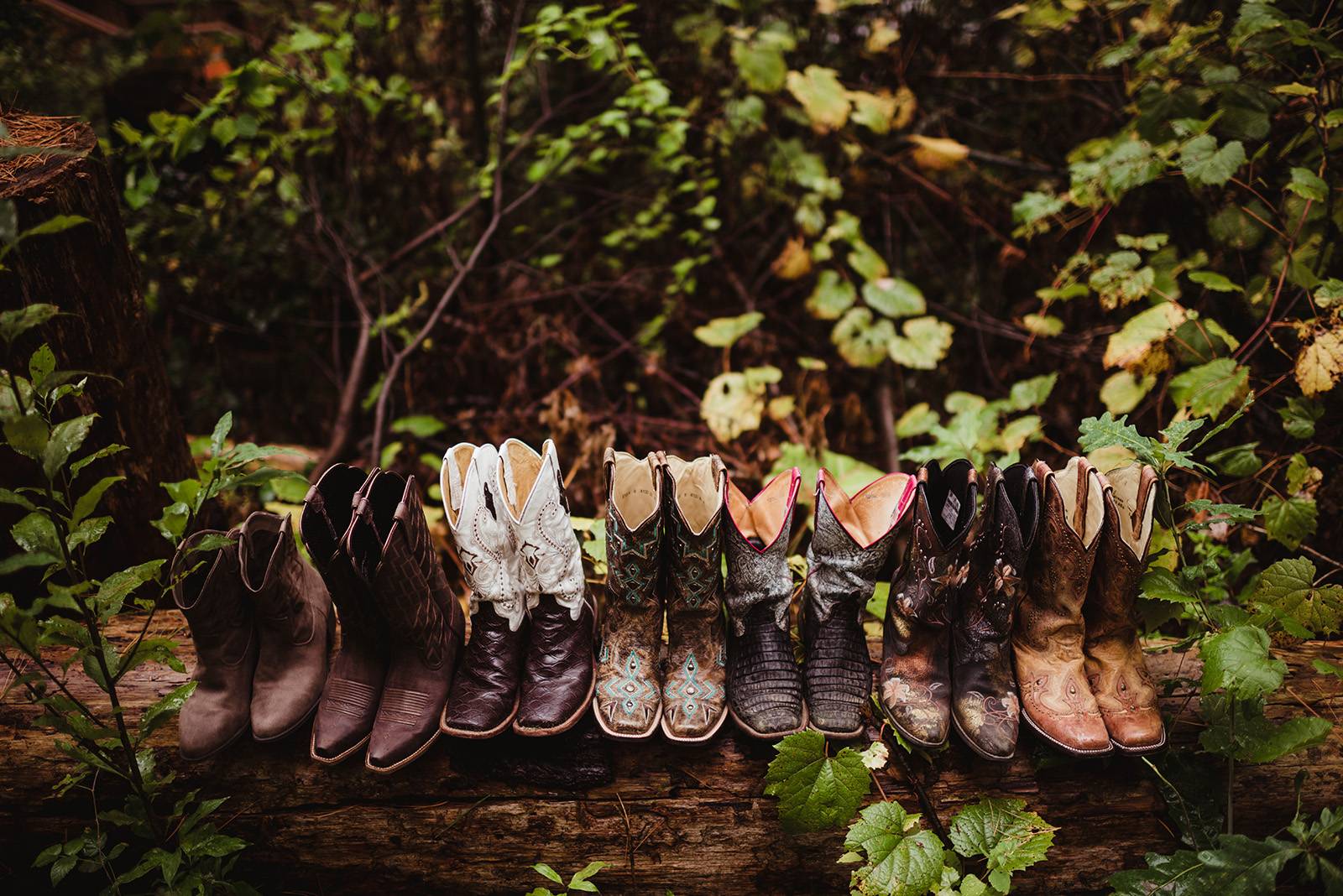 WEDDING DATE: 10/07/2017

HOW DID YOU MEET? At Woodside Ranch in Mauston, WI when we were kids competing at a local horse show.
HOW DID YOU KNOW HE/SHE WAS "THE ONE"? Chance knew well before Whitney. Chance was in love with Whitney since they were teenagers. Being best friends was more important to him but he knew she was the one. Whitney found out Chance was the one the night he kissed her for the first time. Whitney may have panicked about her best friend being in love with her but her heart knew it was right.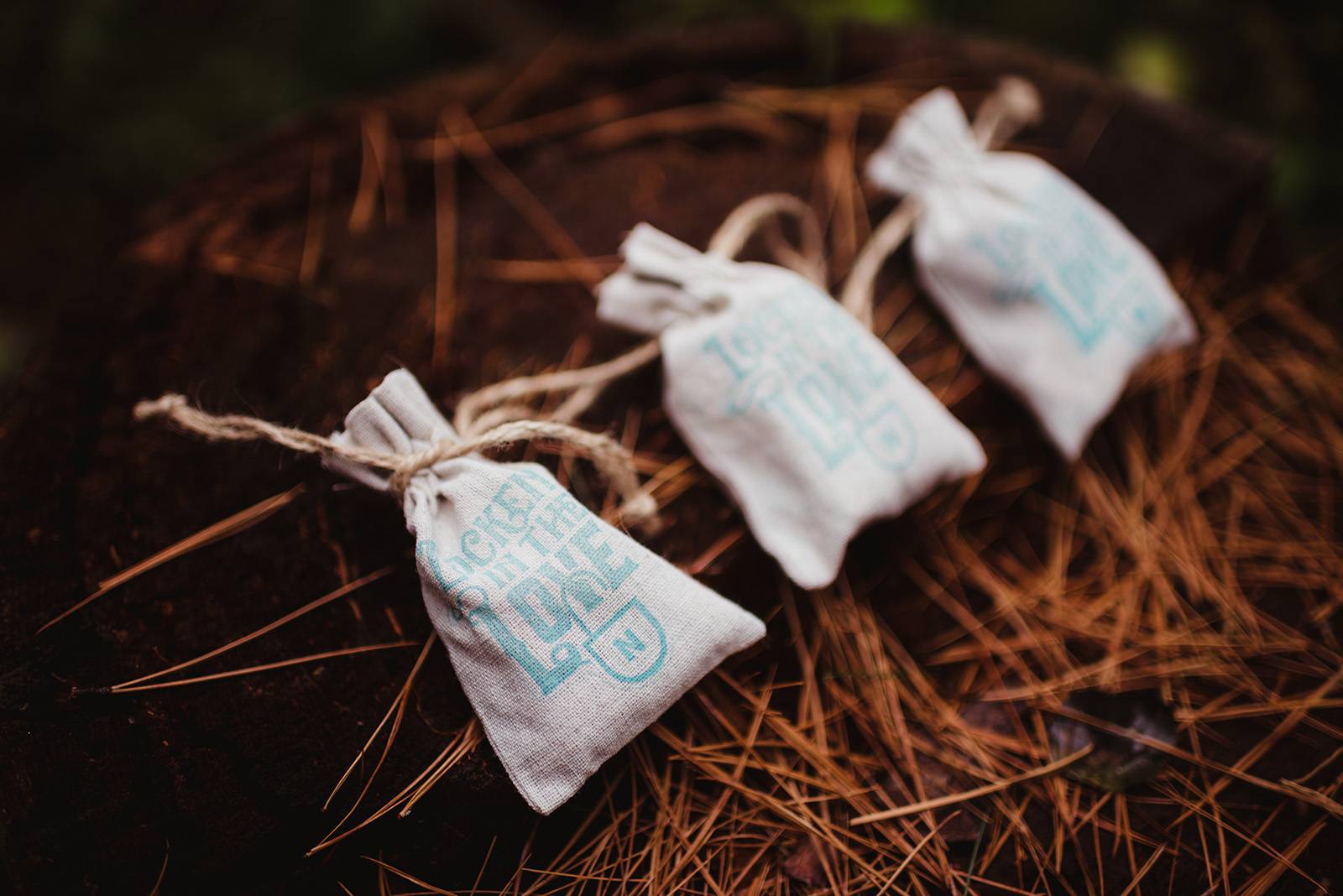 TELL US ABOUT YOUR PROPOSAL: Our story is a little different than most. We compete in rodeo so our daily lives involve family, horses, cattle, and farming. Our family and friends all knew we'd get married eventually. Our first year of dating, everyone waited for the news of an engagement, thinking it would happen on a holiday, birthday or our anniversary. Well, it didn't. Chance decided to propose the day after our one-year anniversary in June.
Let's just say the day didn't go as Chance planned. After a stressful day at work for me, all I wanted to do was ride my horses without anyone bothering me that night. Chance wanted us to practice our calf roping event but decided it was better to let me do what I wanted since I was very cranky. After I rode my horses as I wanted, my mood was lightening and we finally got to the arena to practice calf roping. Chance insisted I ride our rope horse first and make a few practice runs. I reluctantly agreed. Then Chance got on our horse to make his practice runs. While we were practicing, his cell phone kept ringing and chiming so Chance would look at his phone. This annoyed me because it was practice time and not chat with your friends time. After I made a grumpy remark, Chance silenced his phone. At this point, we both were sweating, covered in dirt from the arena and cow poop from handling the calves. He made his final practice run and it was flawless. We were both standing on the ground, he was on the horse's left side and I was on the right side. Chance said, "Hey babe, come here." Since I was still in a gloomy mood, I looked at him from across the horses back and responded with a "why?" He was looking down and looked to be fuddling with something. I guessed some rodeo gear on him or the horse had broke. He nicely said "please come over here," so I reluctantly walked to the other side of the horse. Once I was standing in front of Chance, he dropped down to one knee and held out the ring. With shaky hands but a strong voice he asked "Whitney Justine Skinner, will you marry me?" My response was "are you kidding me?!?" Then I took the ring, put it on my finger, said "oh my god" a few times, then remembered to say "YES!" Chance explained why he chose this time and place. The arena is the place where we met, where we spend our time doing what we love and making memories. Needless to say, my mood changed to absolutely positive with happy tears, hugs, kisses, and I love you.
On a side note, I also found out Chance had informed many of our family and friends he was popping the question that night and would let everyone know by 8:30 PM what I said. Due to my crankiness and doing what I wanted, he didn't ask until almost 10:00 PM, so everyone was calling, texting, and messaging him to see what happened.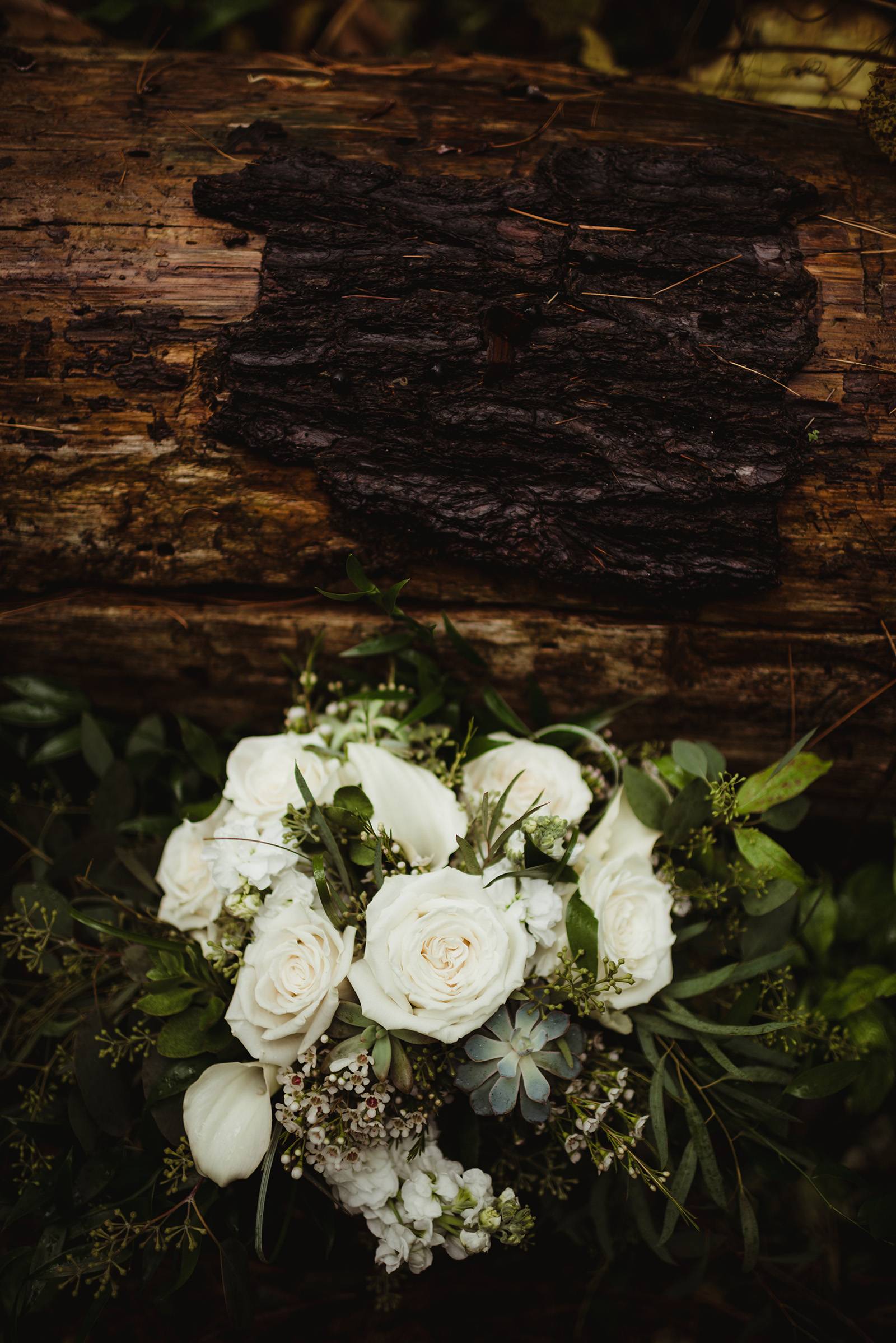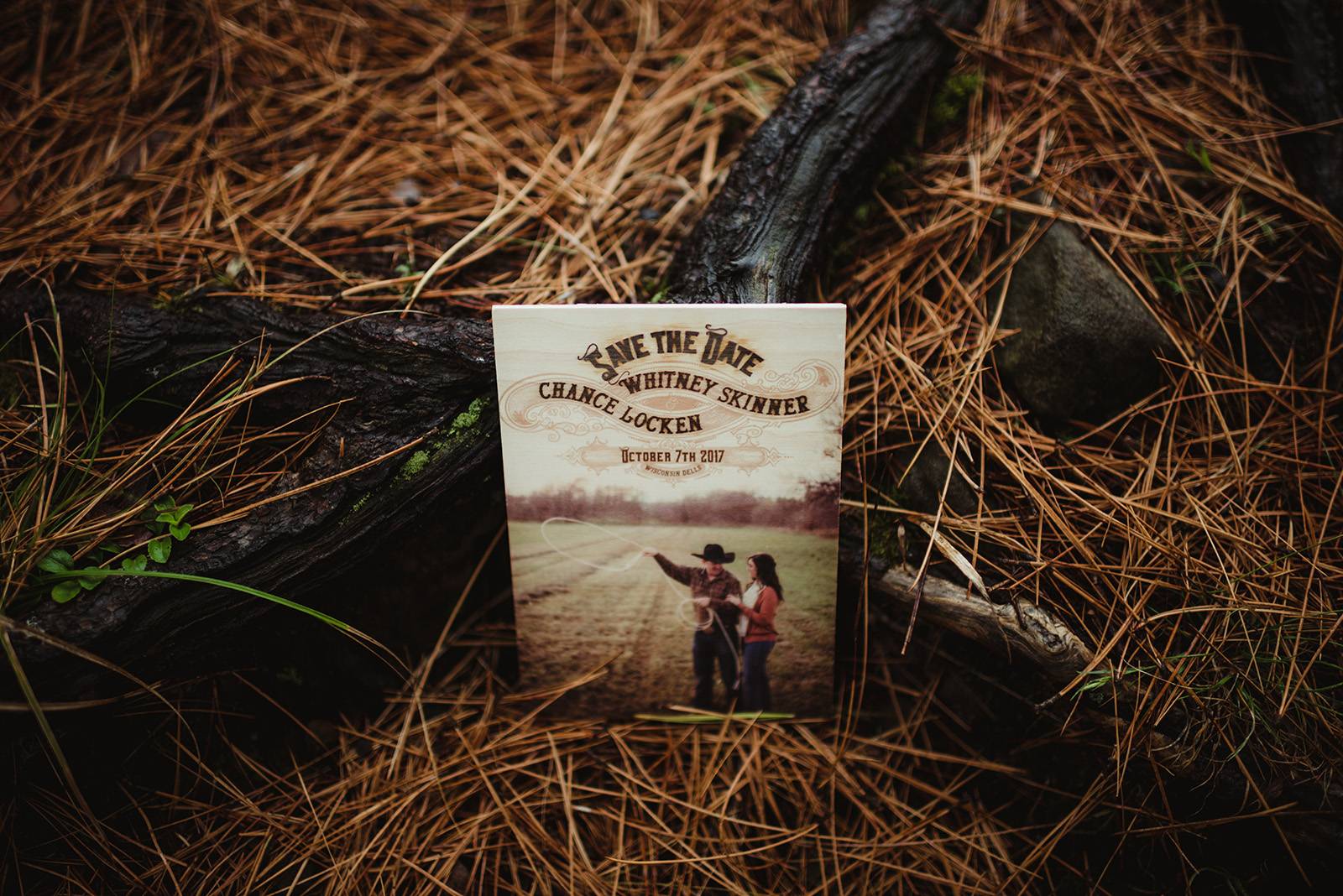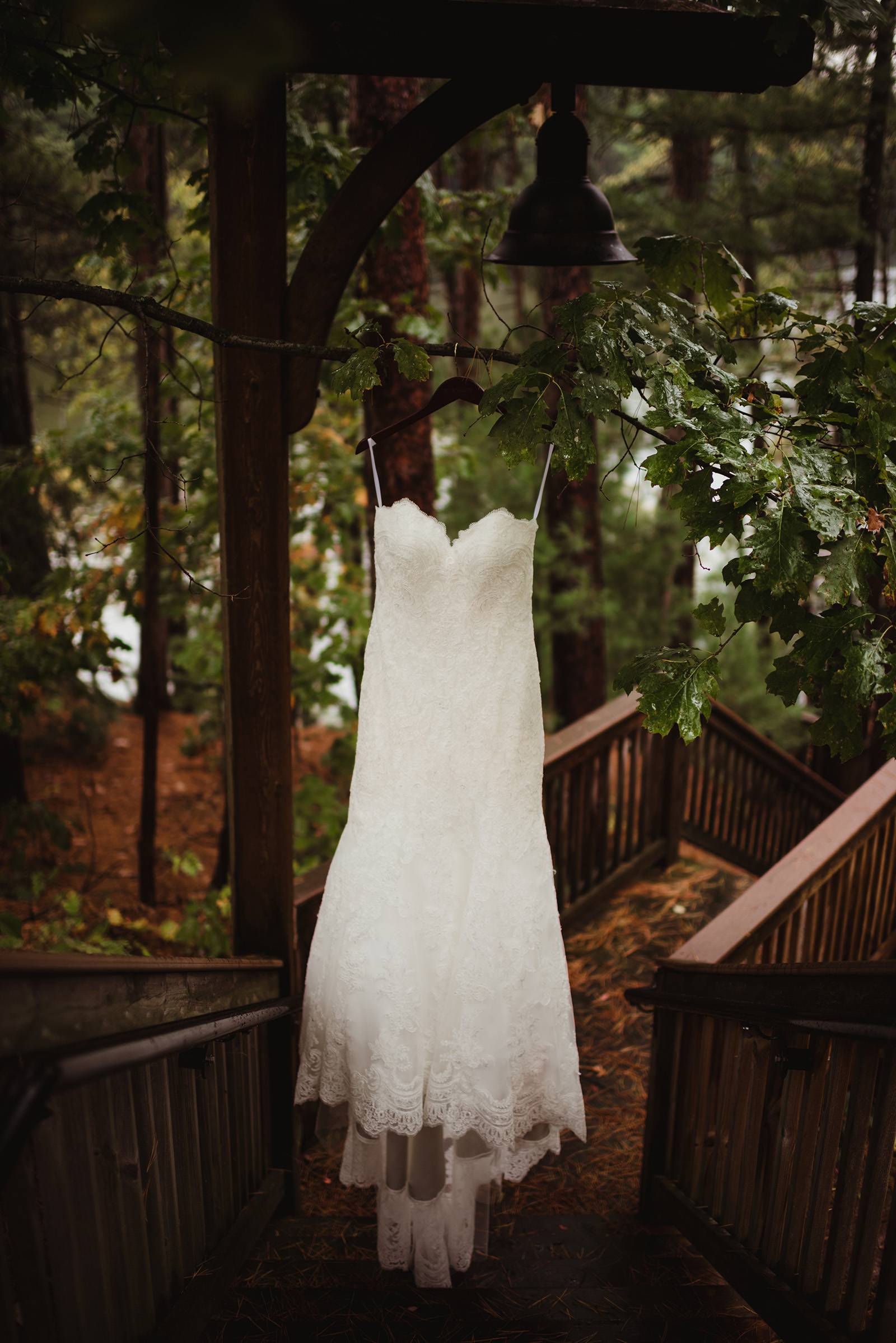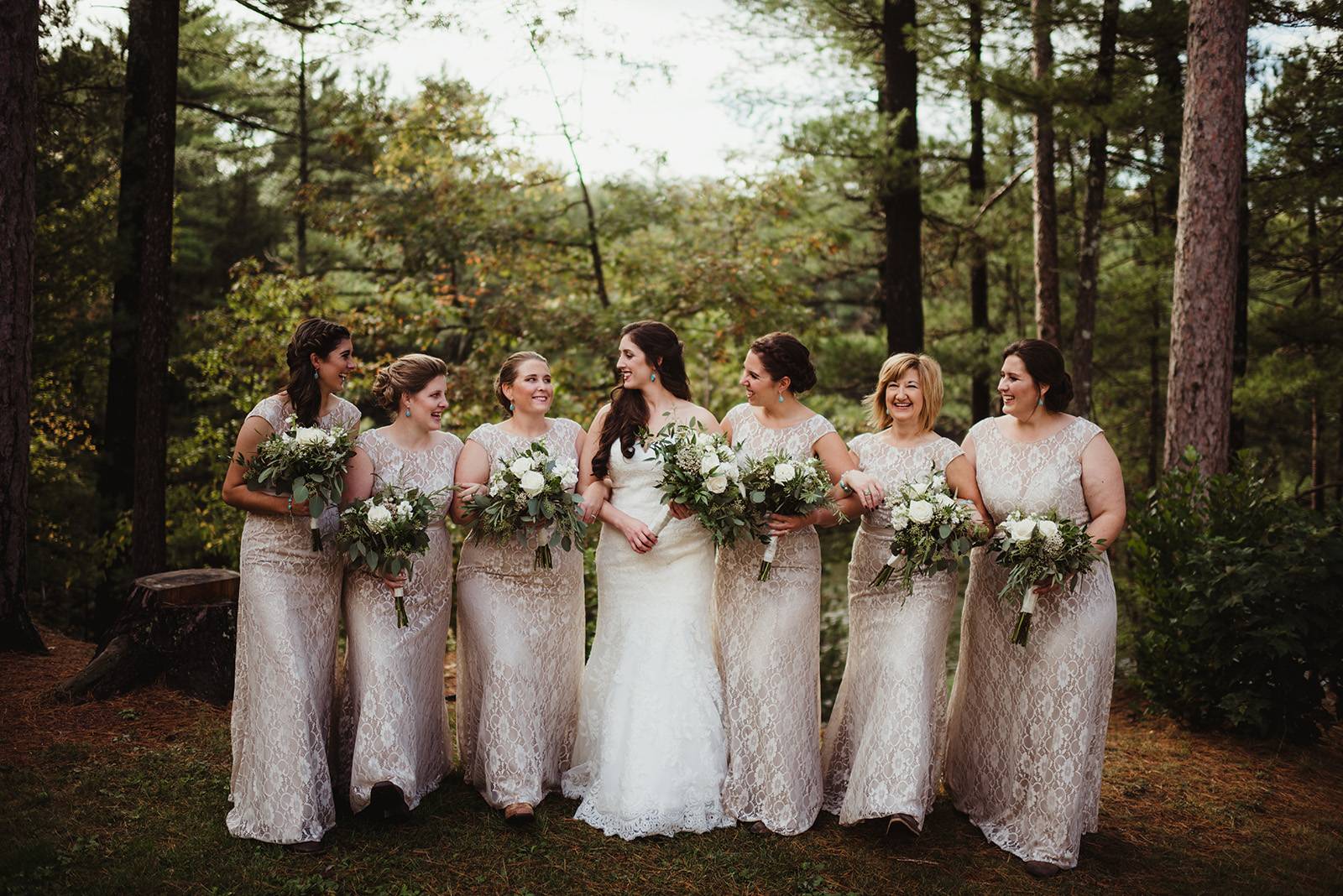 DESCRIBE YOUR WEDDING FLOWERS: Garden inspired bohemian bouquets in white and matte greens with a touch of whimsical succulents.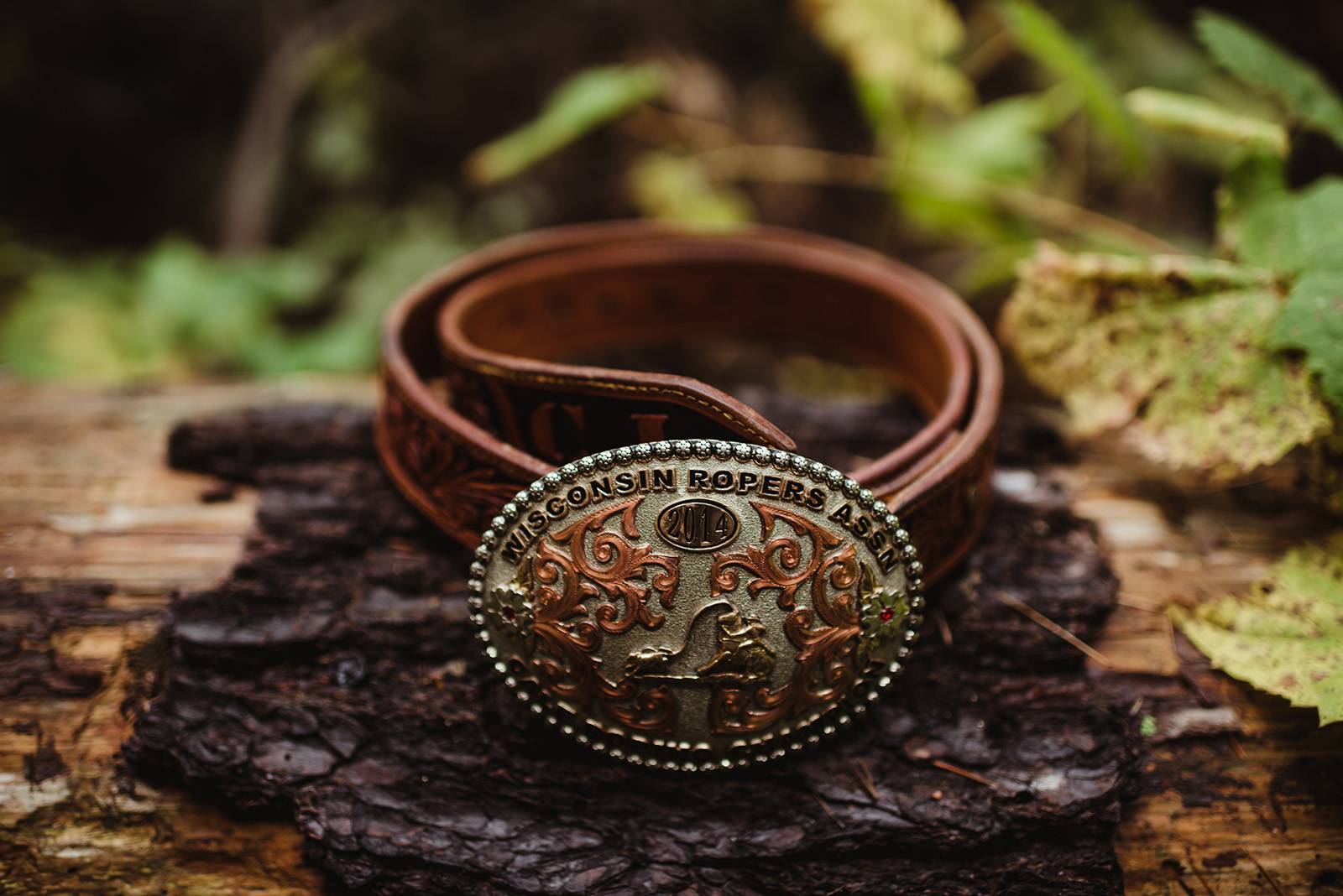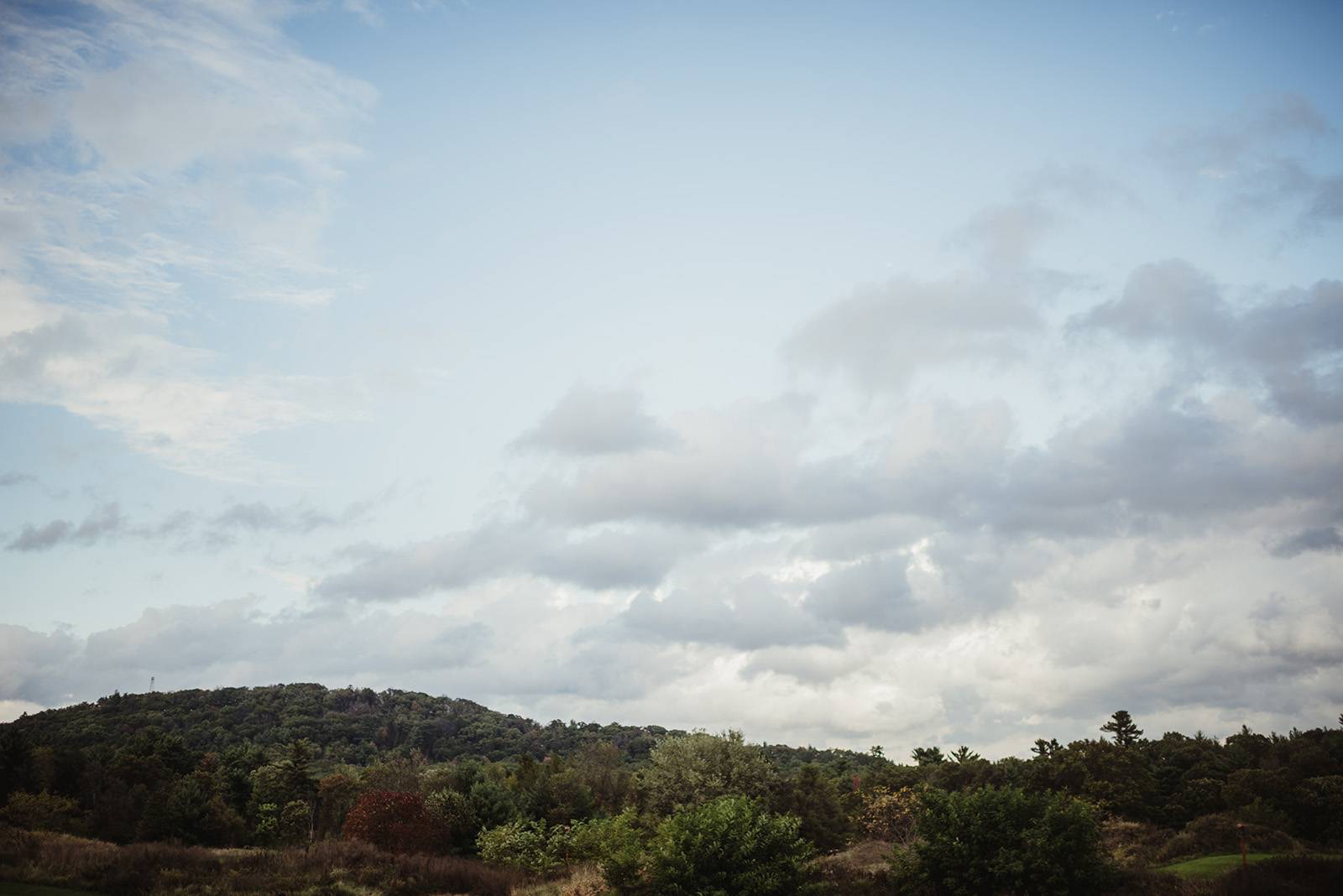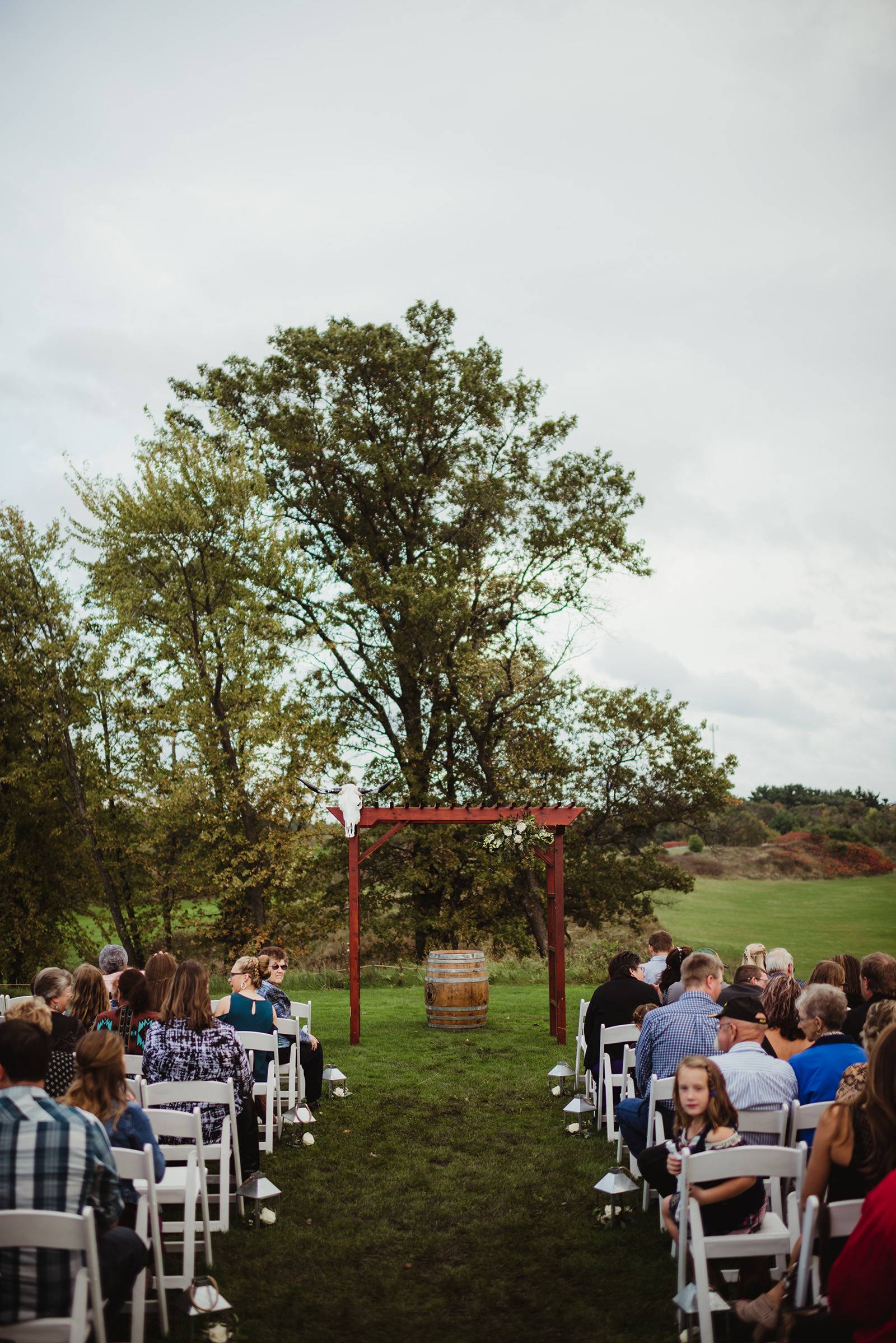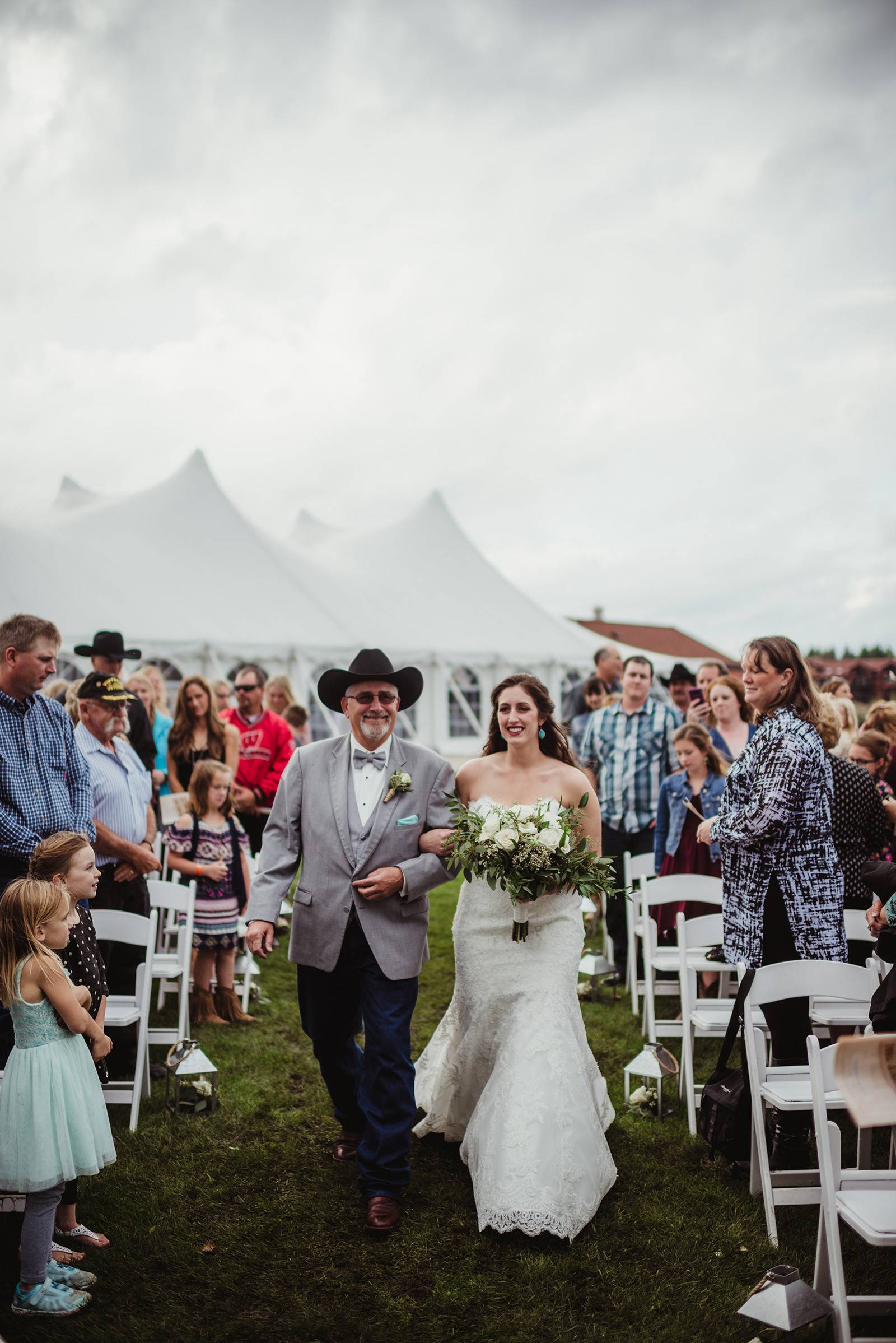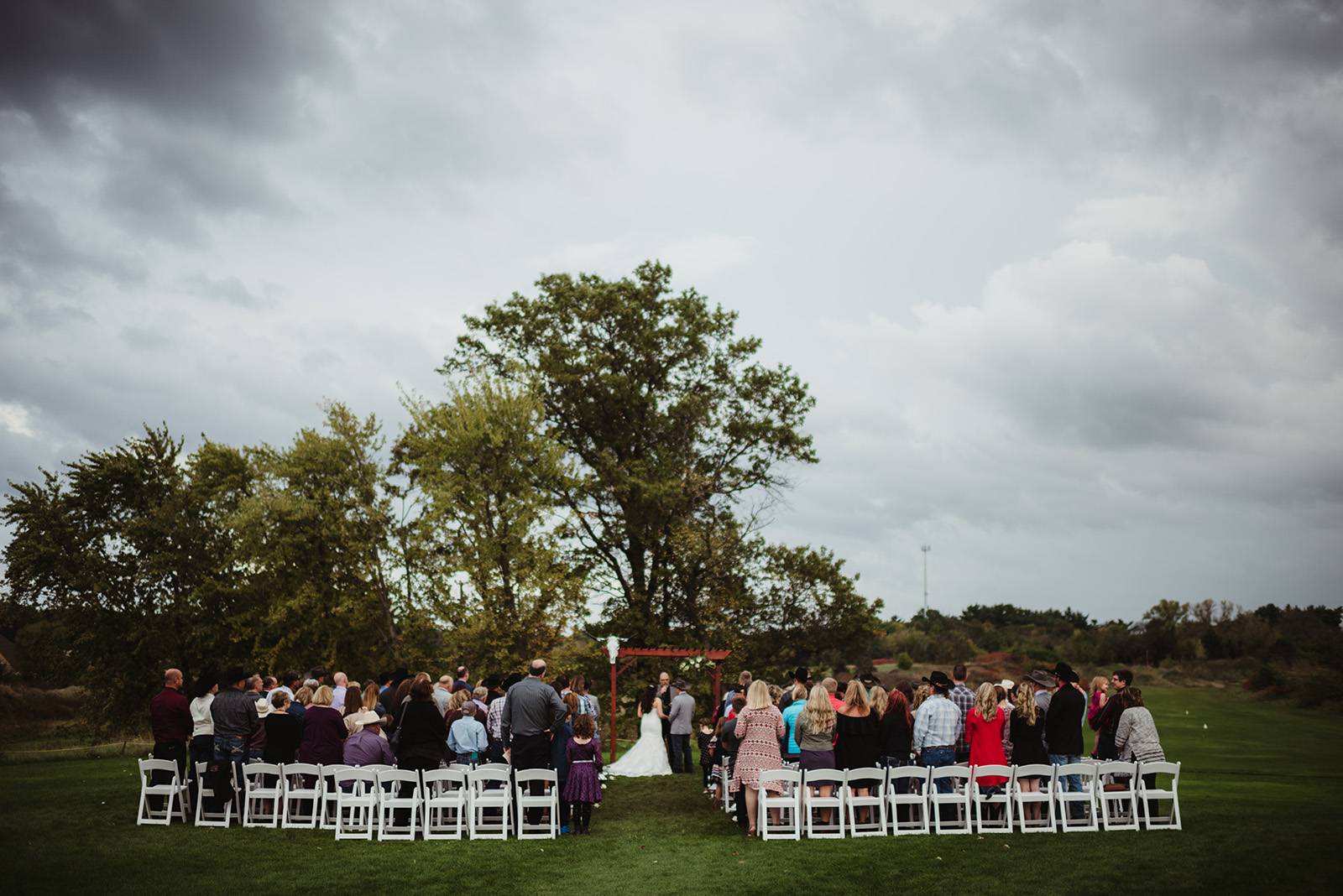 WHAT WAS YOUR FAVORITE MOMENT FROM YOUR WEDDING? Whitney: When we exchanged vows, holding each other's hands and seeing the happiness in Chance's eyes.
Chance: Hearing and dancing to our song during our first dance as husband and wife.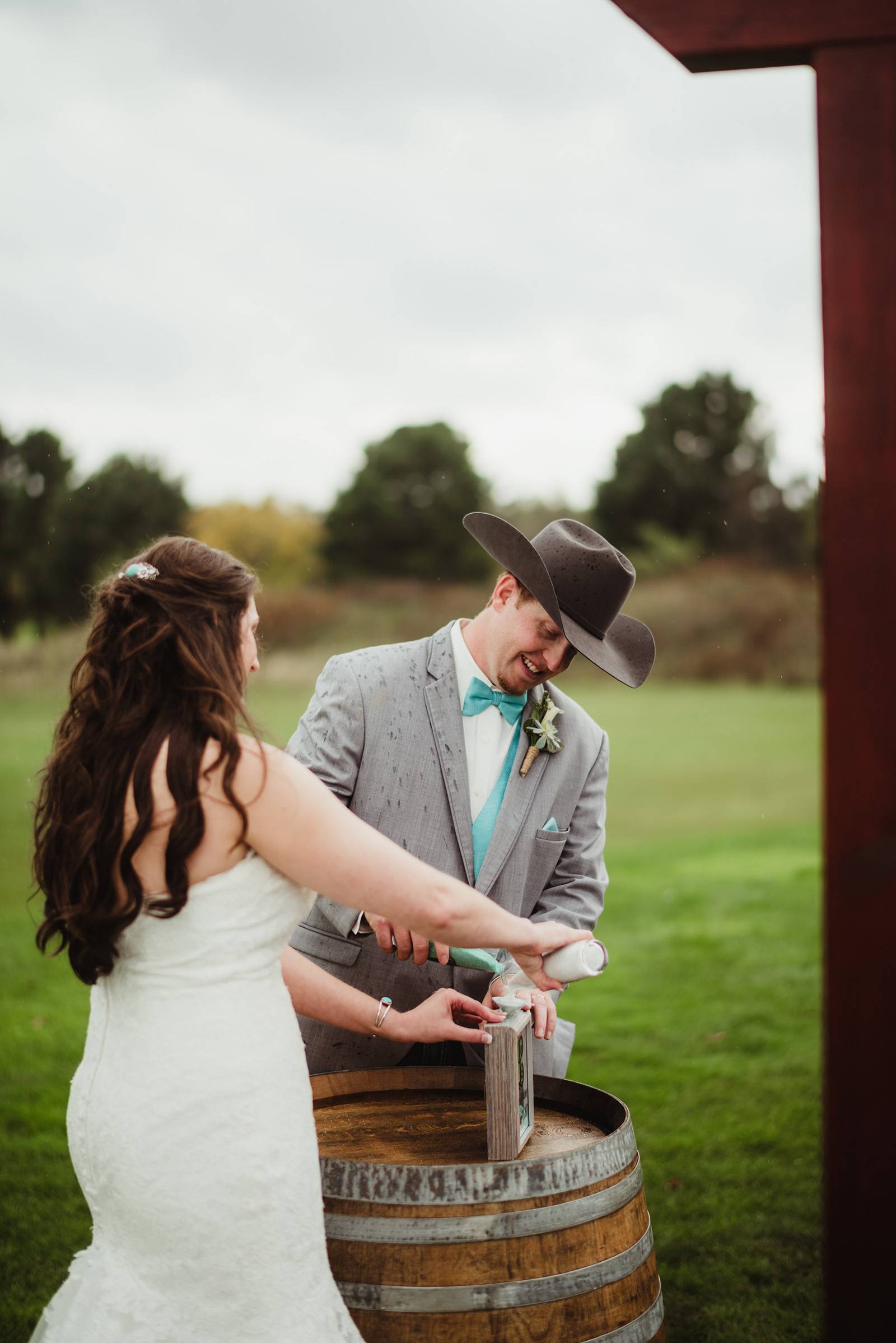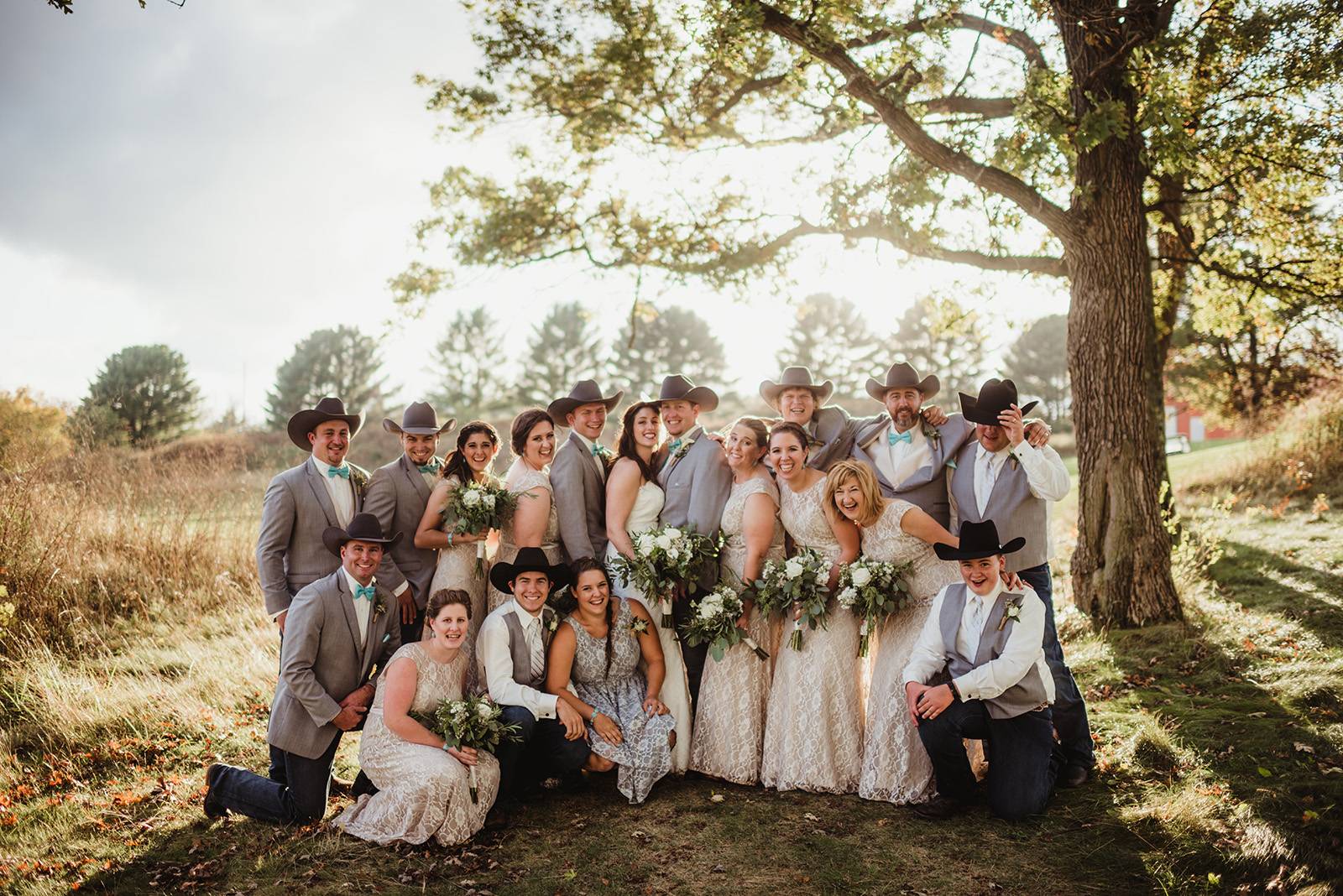 WHAT WAS YOUR WEDDING COLOR PALETTE? Ivory, gray, cappuccino, and turquoise.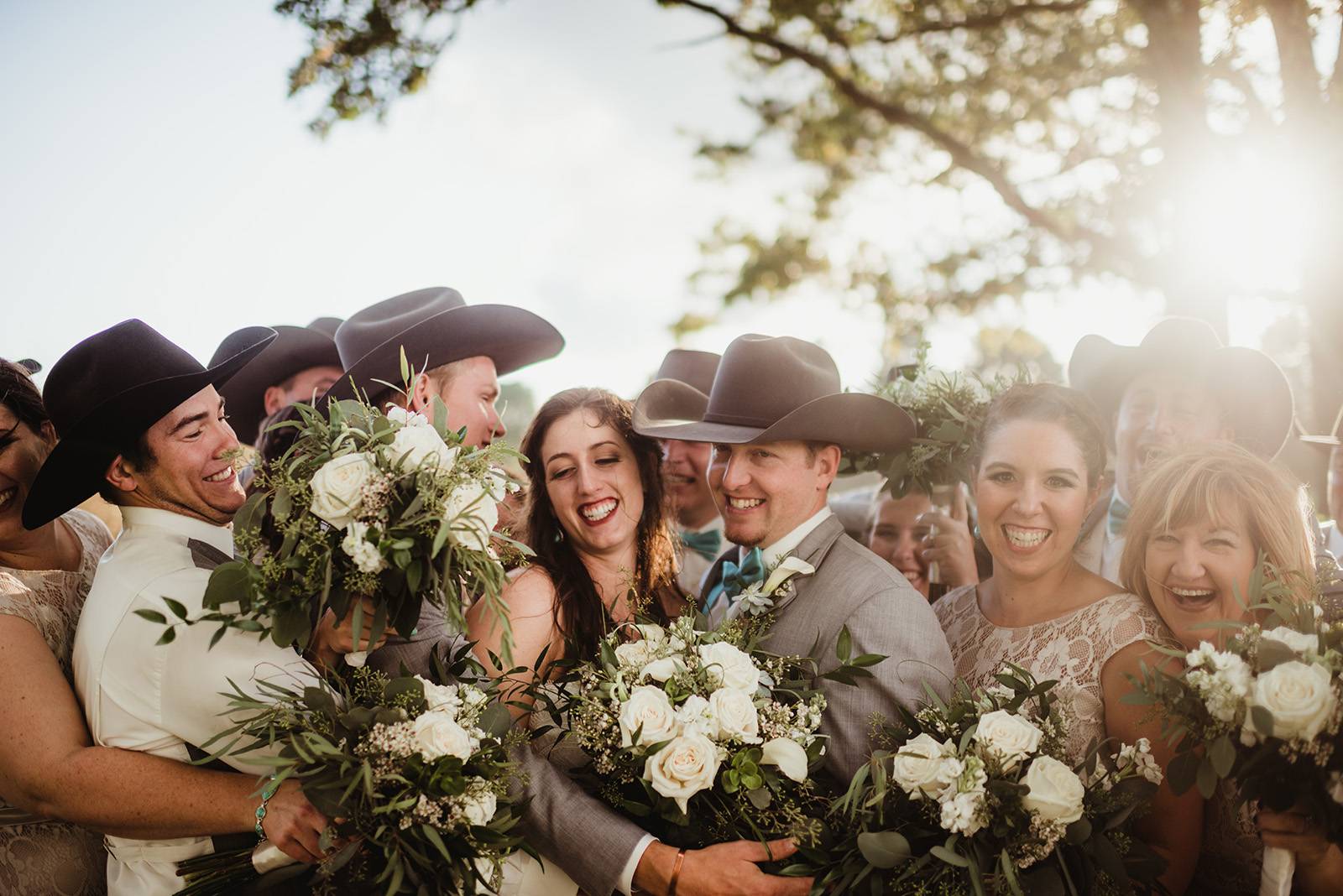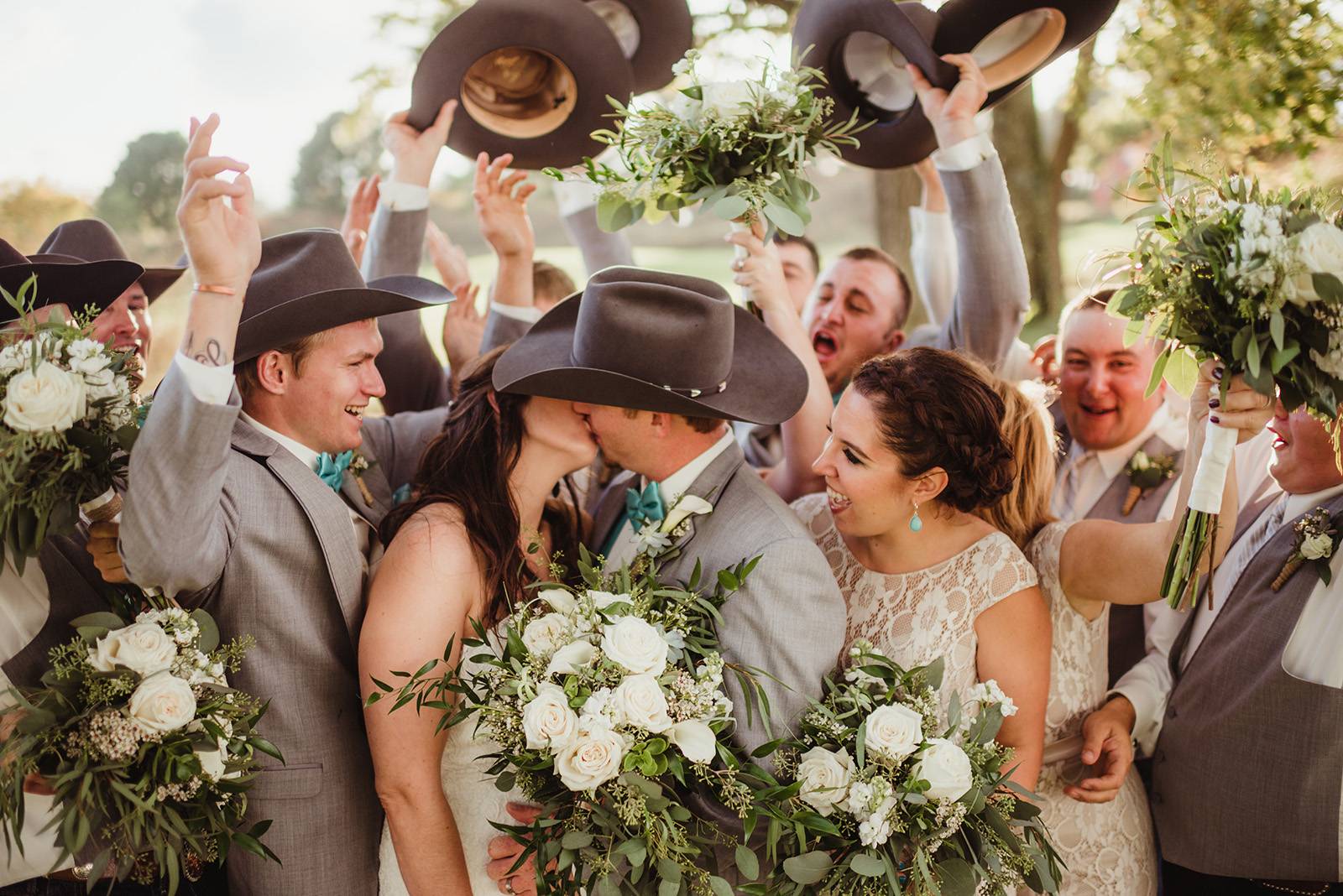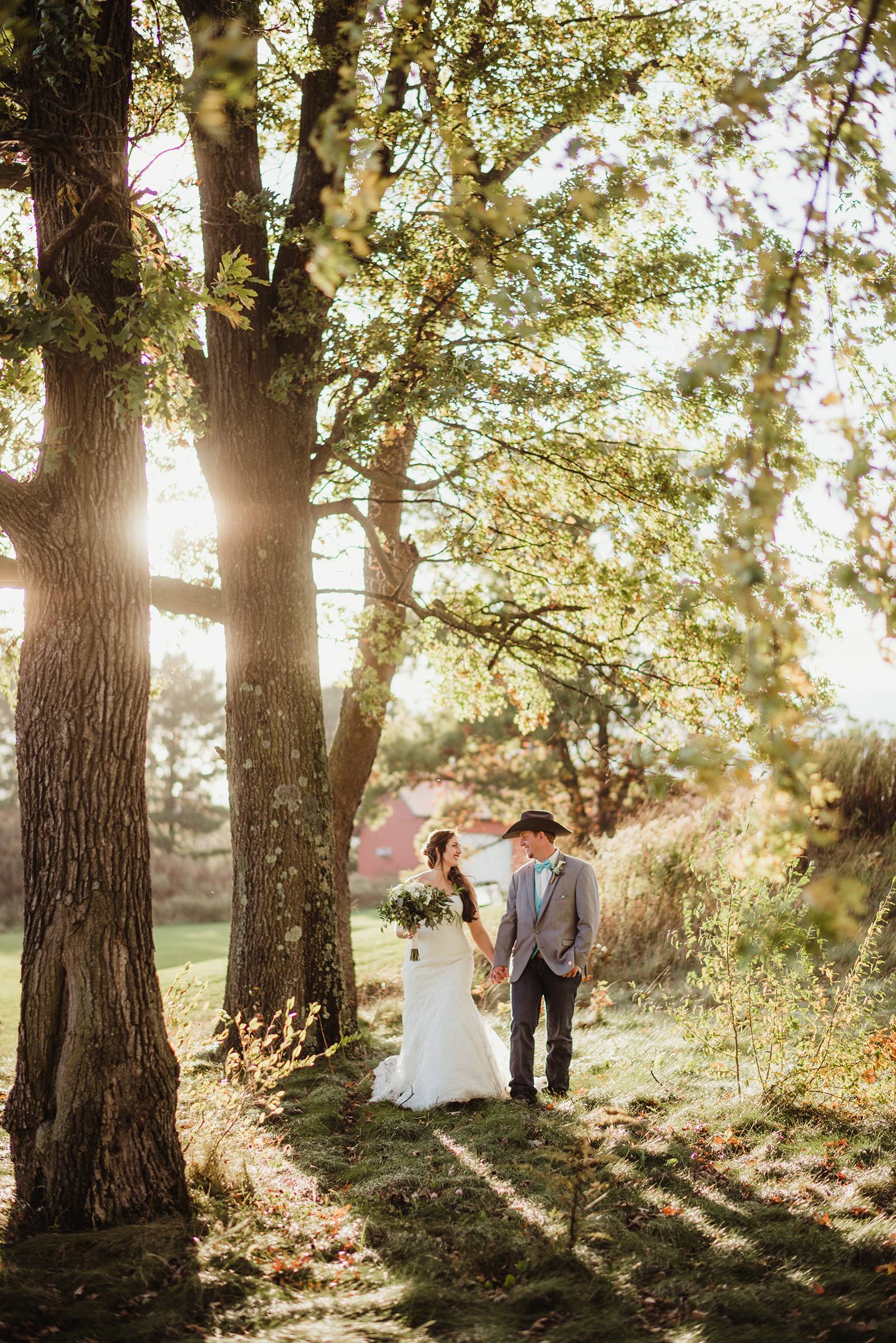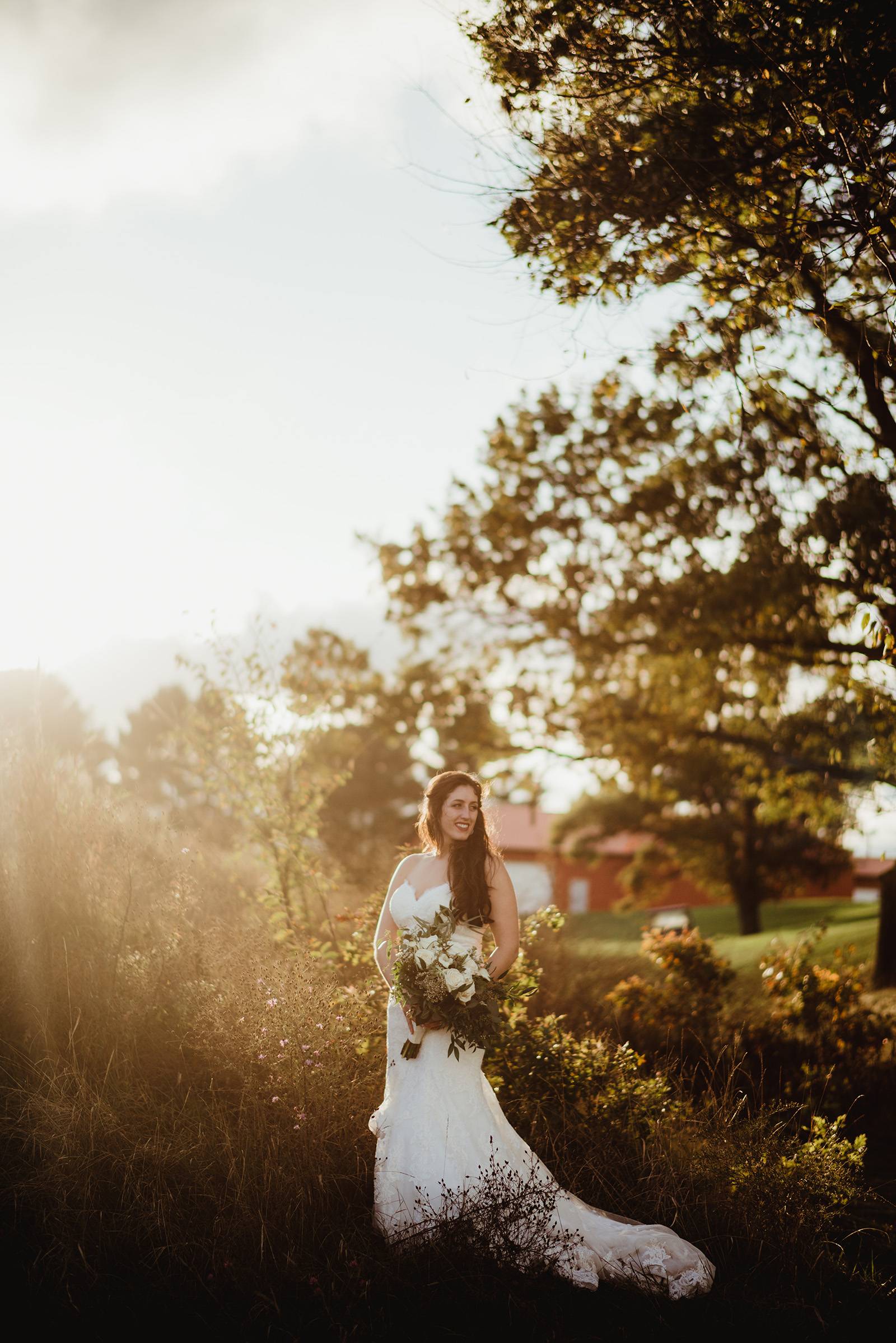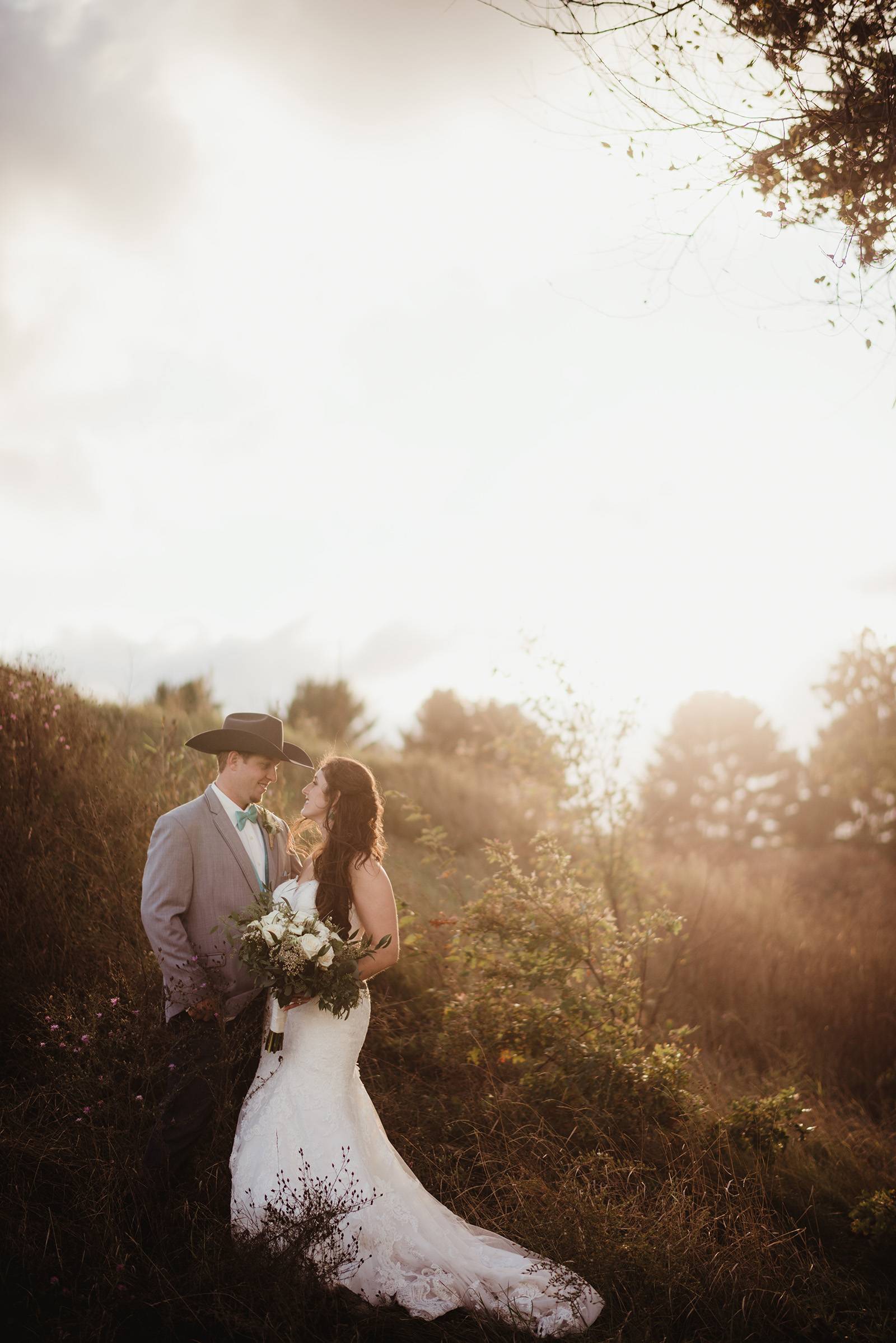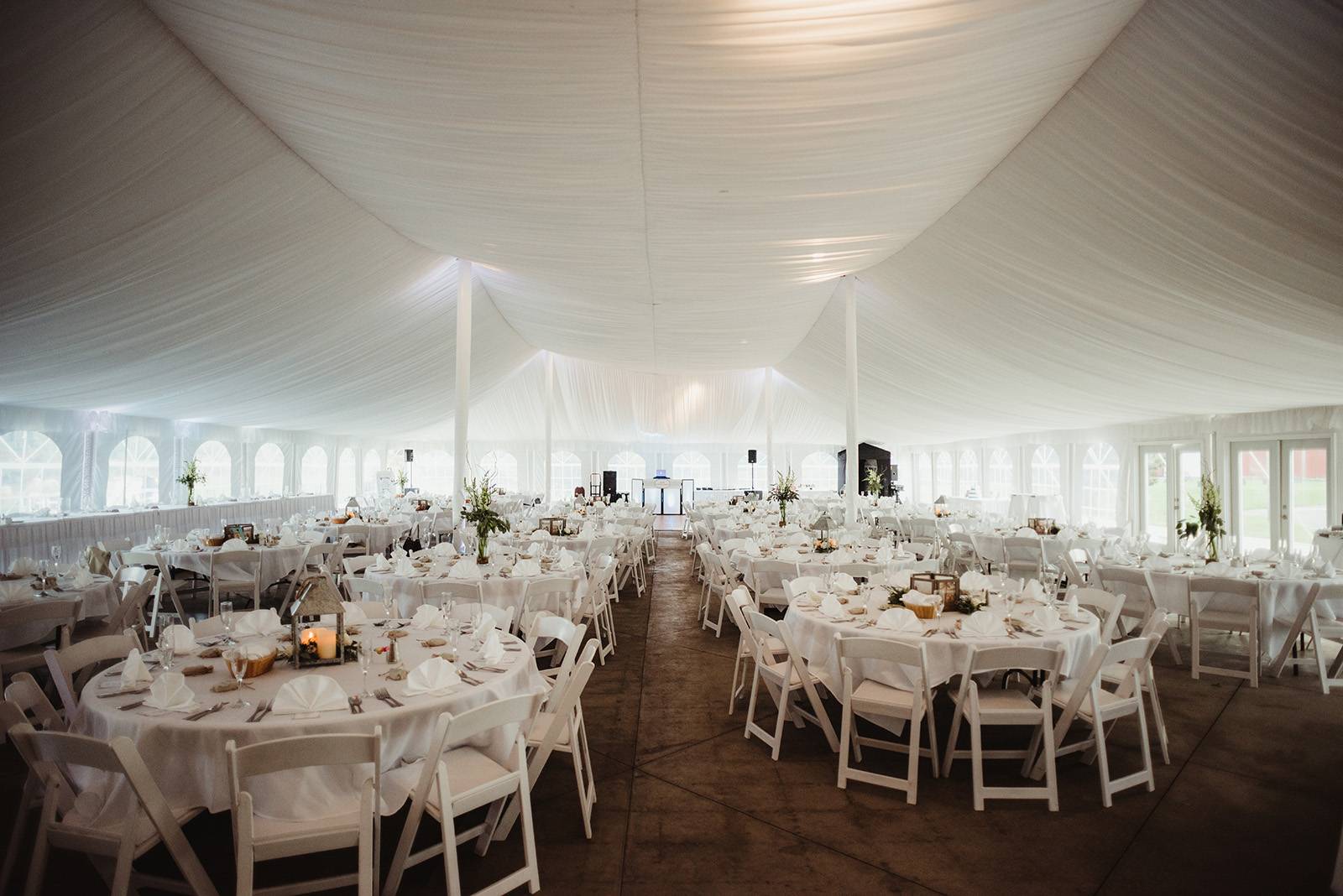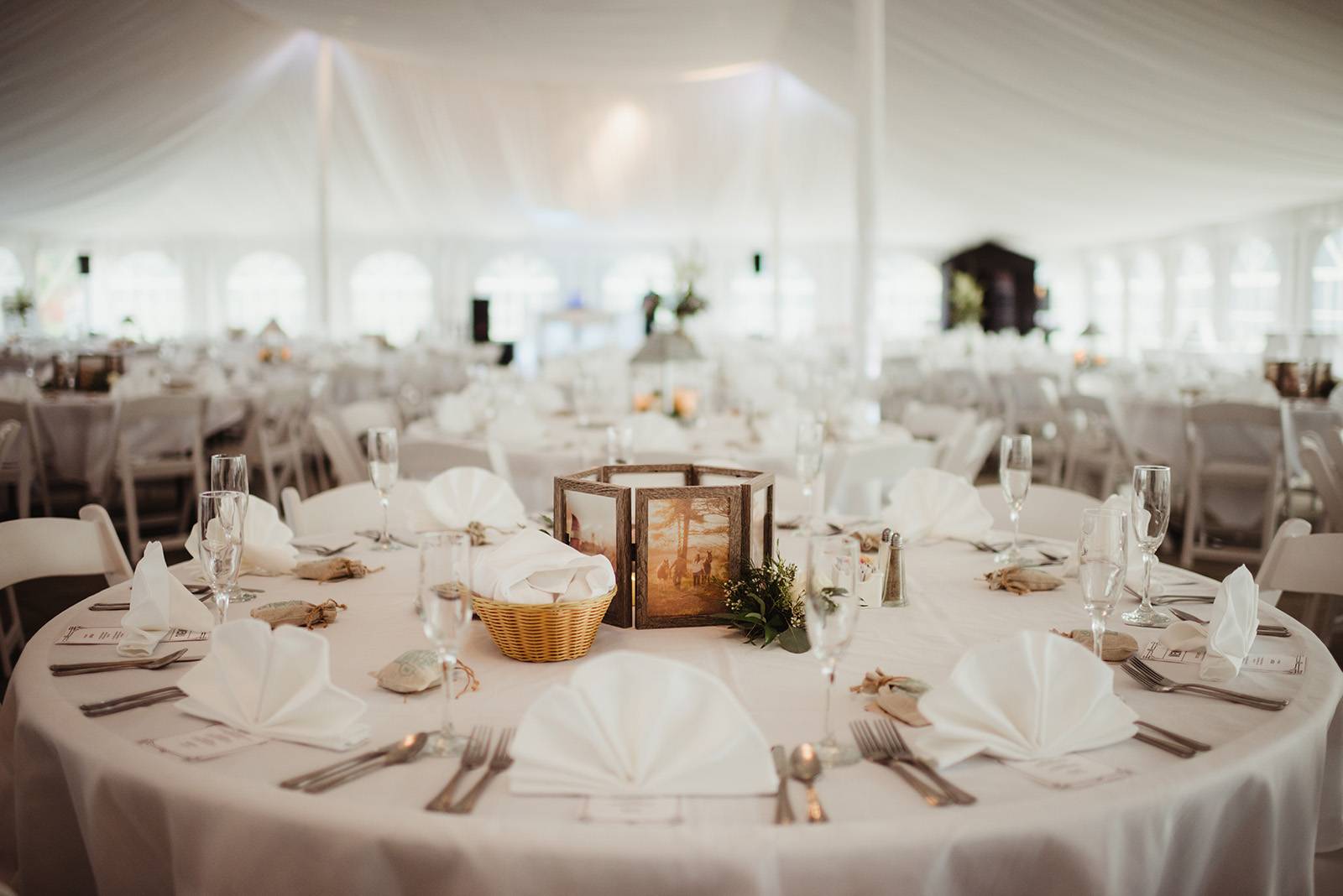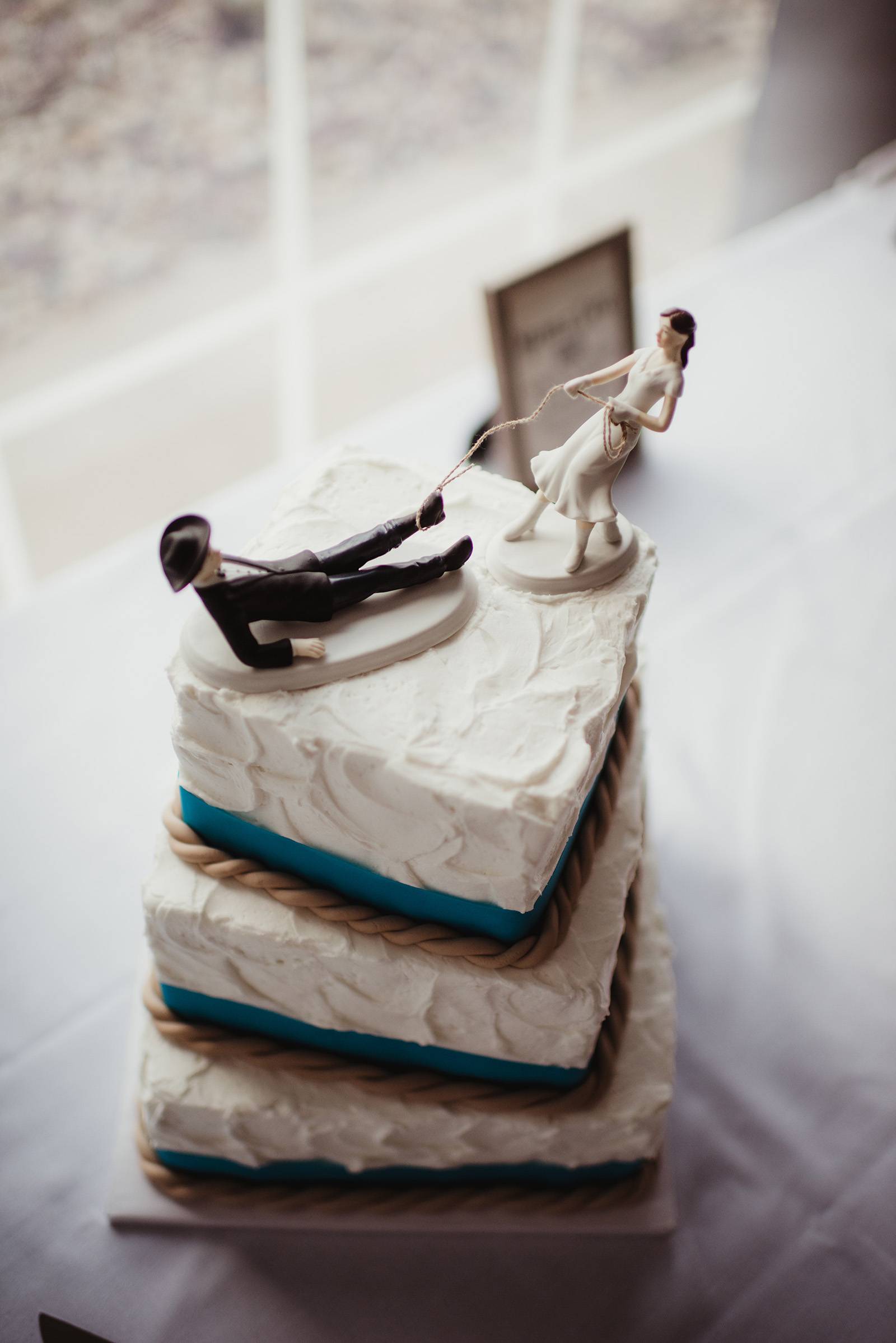 WERE THERE ANY PERSONAL TOUCHES OR DIY ELEMENTS? We brought love of rodeo into the event.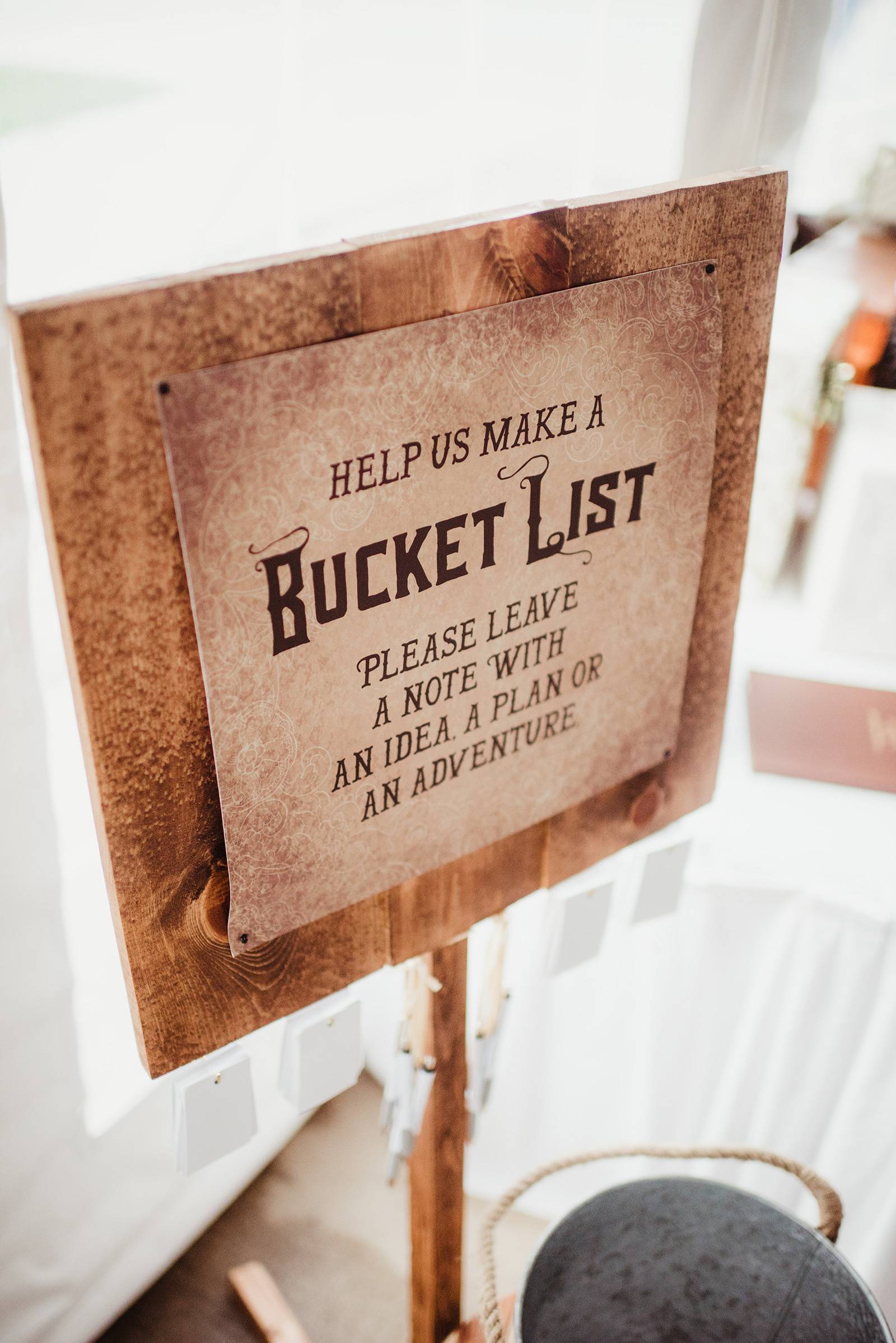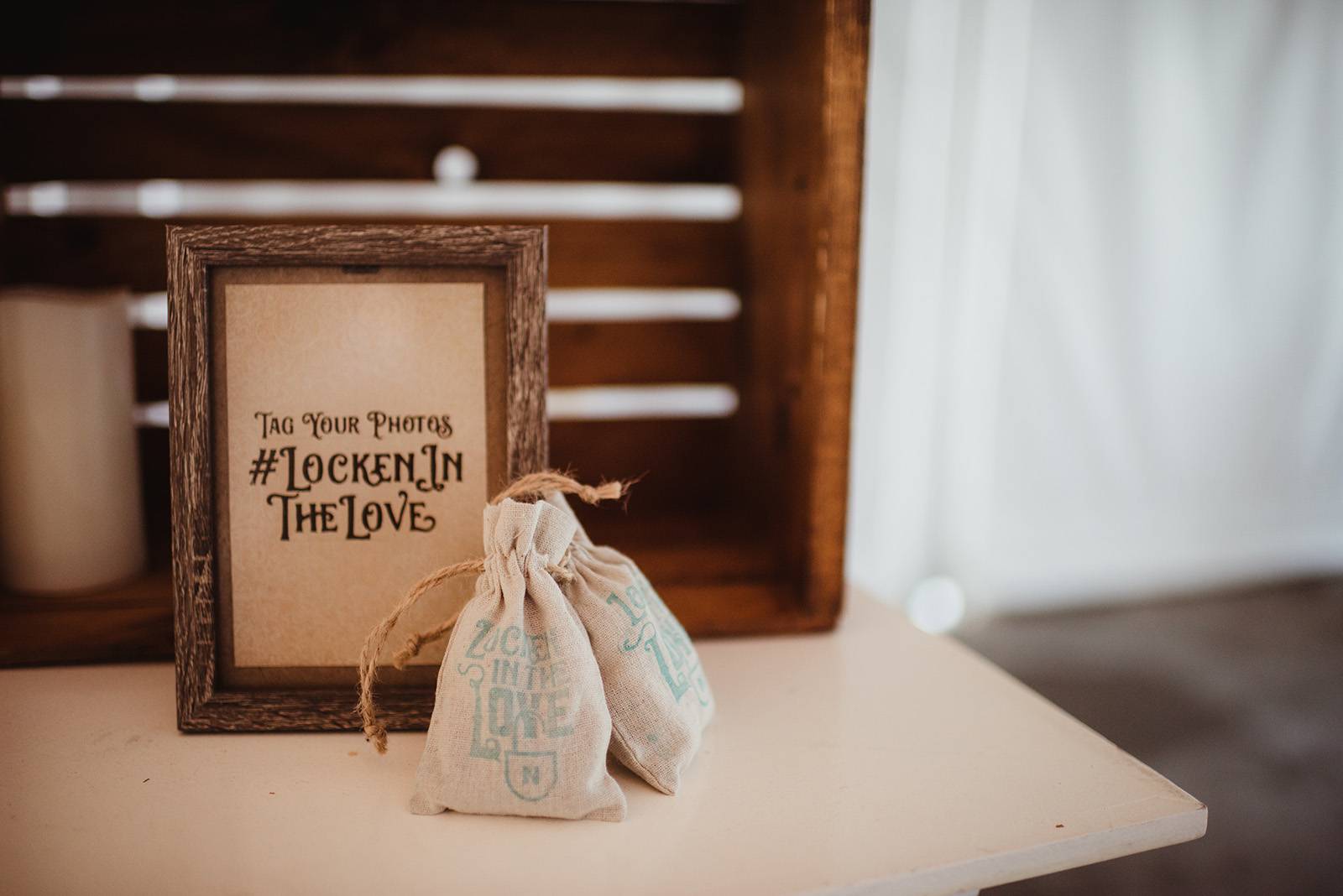 TELL US ABOUT YOUR HONEYMOON PLANS: We plan to honeymoon next year, its a debate between going to historical sites in the United States or a Spa resort in the mountains.
WHAT DOES LIFE LOOK LIKE AFTER THE WEDDING? We couldn't be happier in our marriage. We are still best friends. Life has challenged us in our first year of marriage but we turn to each other to overcome the challenges.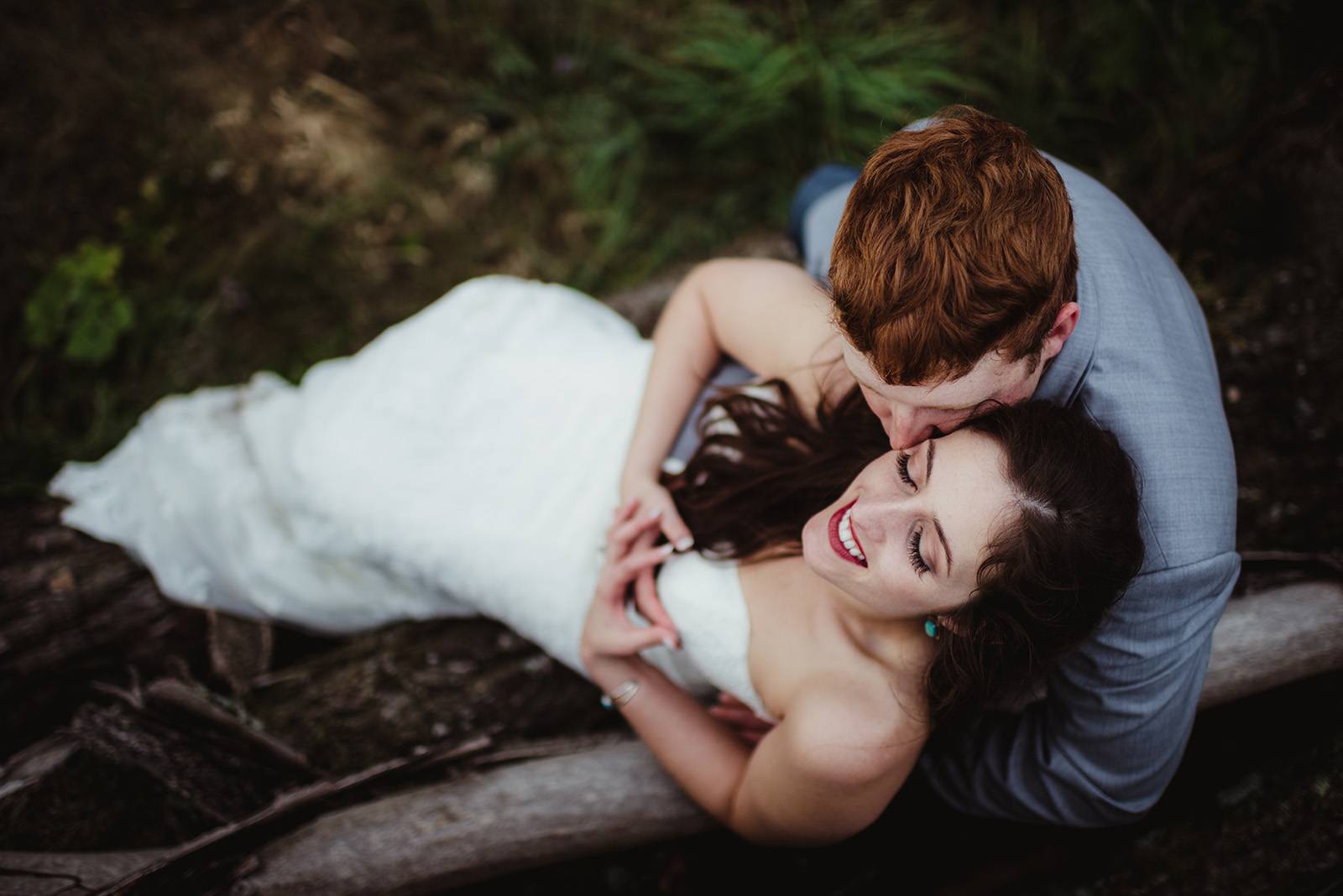 IS THERE ANY ADVICE YOU'D GIVE TO OTHERS PLANNING THEIR WEDDING? Please remember your wedding is for you, not for others. Do what will make you happy. Yes, you want others to enjoy the event with you but it's your time. You will not be able to make everyone happy, so just focus on your happiness.
ANY WEDDING PLANNING REGRETS YOU'D DO DIFFERENTLY? We would have worked on our invite list a little more diligently before picking the venue. We thought the list was basically finished but found out after we booked the venue, there were more people to invite that we didn't account for.