With a vision of bright, fun and farm chic, it's no wonder Lindsay and Zach decided on this farm setting that came together in the most stunning way. From a backyard organic style feast including cozy grilled cheese and tomato soup to bright lush blooms from Flora Designs by Jamae and a donut bar to finish off the evening in the sweetest way, get ready to pin away with this beautiful gallery of images from Tim Tab Studios.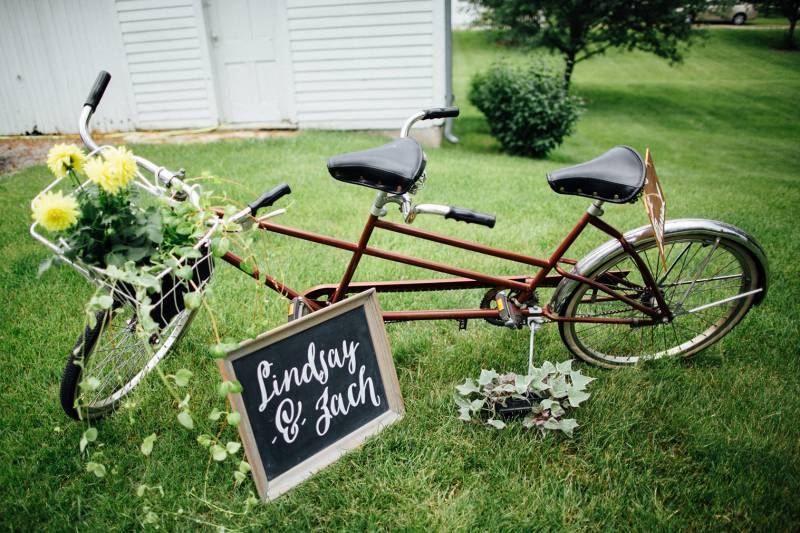 WEDDING DATE:?06/14/15

HOW DID YOU MEET? ?Timing is everything...so they say. Three weeks before my mom passed away, in January 2012, Zach walked into my life. ?
We were set up by my sister and our mutual friends, Naomi and Jason. After first making sure I was ok dating a ginger, they told me bluntly that I would either love Zach or hate him. You now know which way it went. From our first interaction, I had a hunch I was going to like this guy.
On our first date we played trivia at a local Chicago bar, Witts, and shared 14 Daisy Cutters between the two of us. ?My ability to hold my liquor is what won Zach's heart. When he grabbed my jacket, pulled me in, and gave me the best goodnight kiss I had ever received, is what won my heart.
I had just lost one of the most important people in my life but when I met Zach, I had just met the person who would soon become the most important person in my life. ?He stuck by my side and kept me laughing every single day. Our lives continue to be filled with so much fun and laughter because, as Zach put it in his engagement letter to me, if we aren't having fun, what's the point?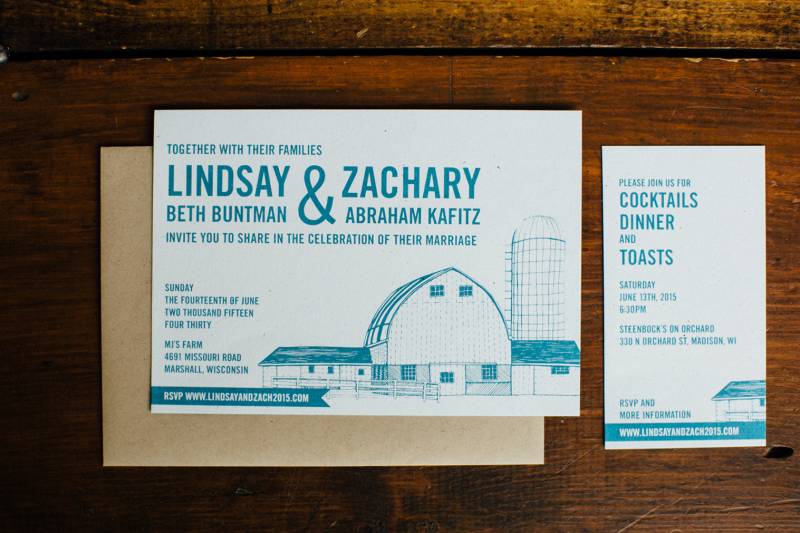 HOW DID YOU KNOW HE WAS "THE ONE"? It didn't take long for me to realize Zach was it for me. Everything felt so easy, natural and fun. We were just a really good fit.
TELL US ABOUT YOUR PROPOSAL: I got home from work on a Friday afternoon and Zach had decorated our entire apartment with pictures of the two of us. He didn't have time to get flowers so he lined the counter with all of our houseplants to make it look nice! He got down on one knee and read an incredible letter he wrote to me. He sobbed, I sobbed, it was really emotional! Then he whisked me to our favorite happy hour spot in the city and about 50 of our closest friends and family were there to surprise us. My sister flew in from NY and his parents flew in from Minnesota. It was a perfect proposal!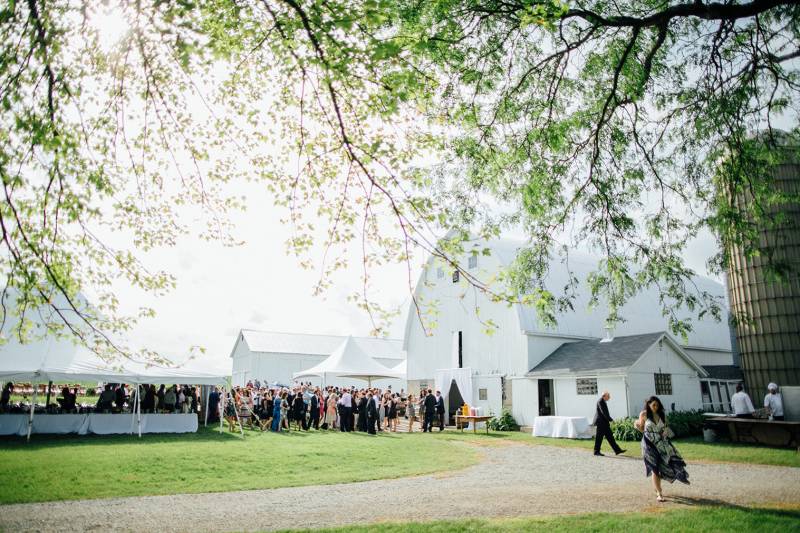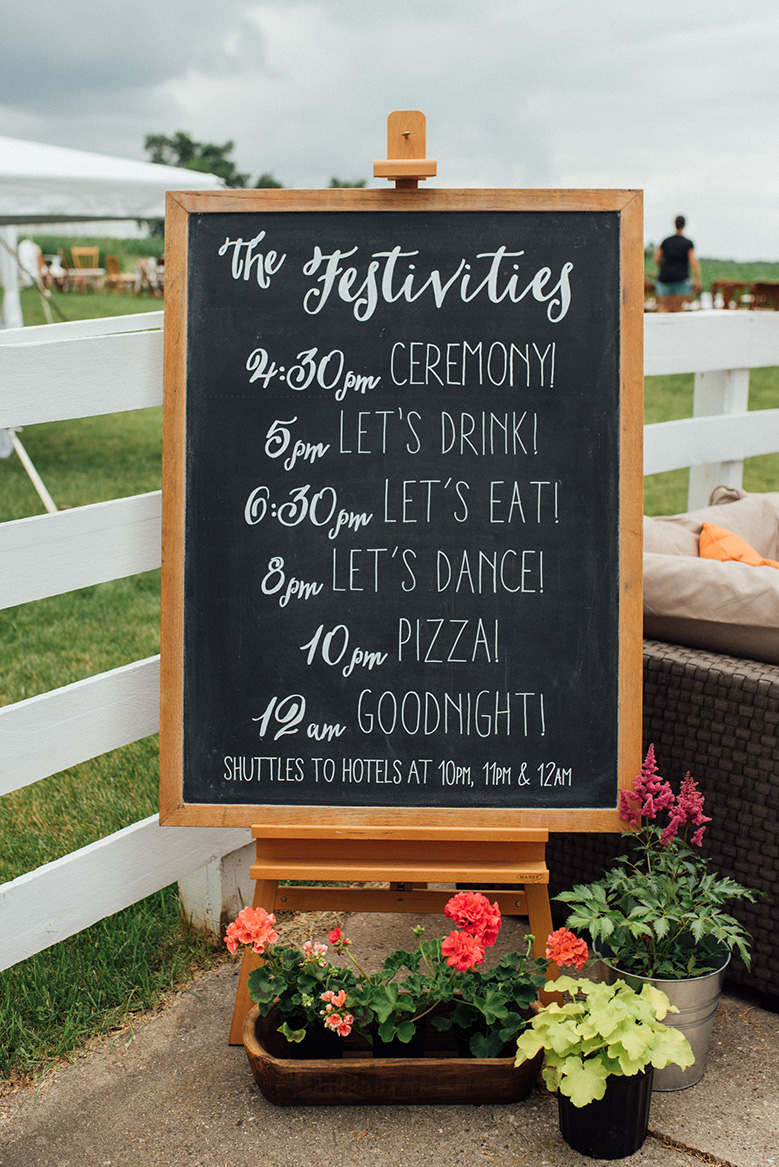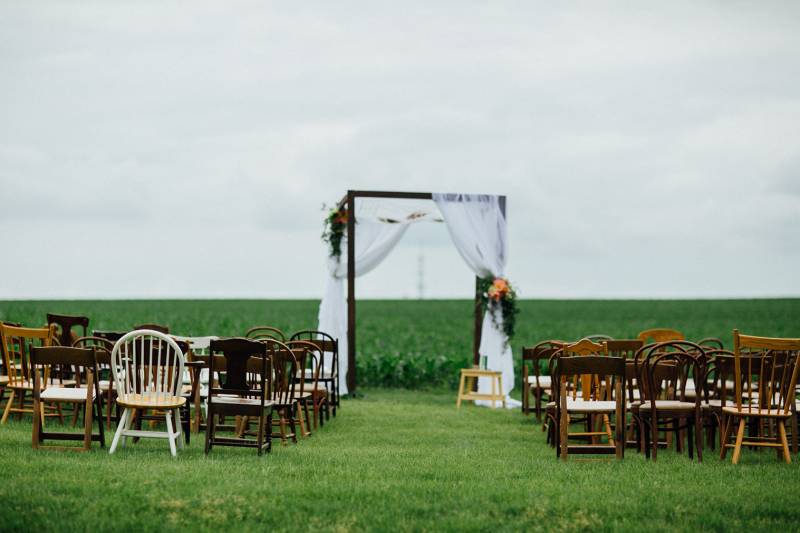 WERE THERE ANY PERSONAL TOUCHES OR DIY ELEMENTS? My most favorite personal touch was our Chuppah. My cousin, who is an artist, made the Chuppah by printing images of our parents and grandparents on a white cloth. It was very special to get married underneath the images of our parents and grandparents, especially because my mom was not there. Other touches I loved were our dog, Bucky, walked down the aisle in an adorable bowtie. My sister pulled my niece, iris, down the aisle in a wagon filled with flowers.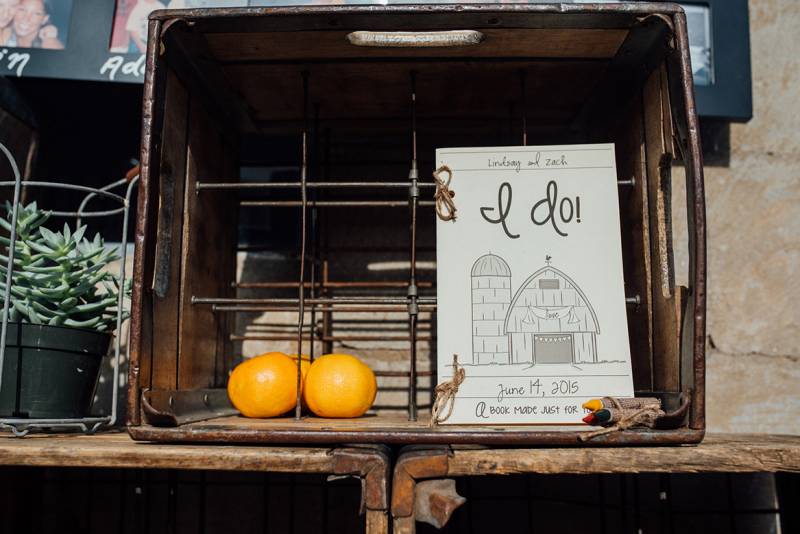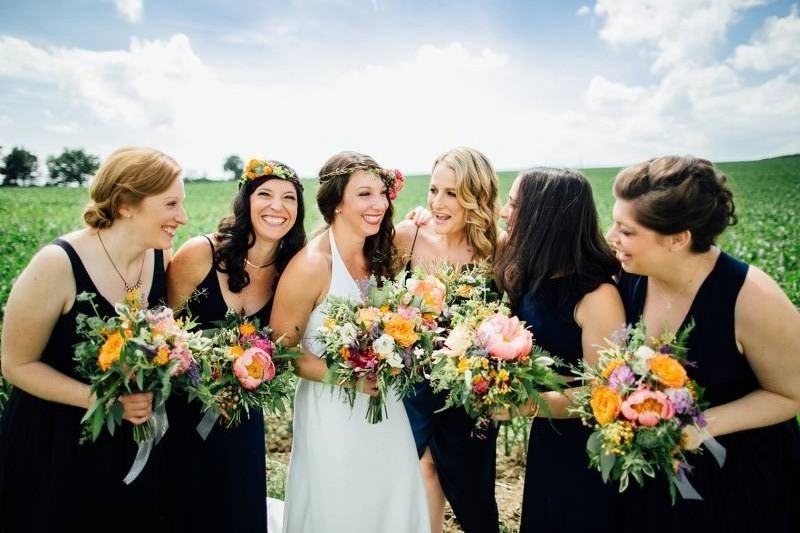 TELL US ABOUT YOUR DRESS I wore a simple white halter dress from Jenny Yoo. It was the very first dress I tried on!
DESCRIBE YOUR WEDDING FLOWERS: Bright! We incorporated succulents and oranges into our centerpieces which provided some really cool texture.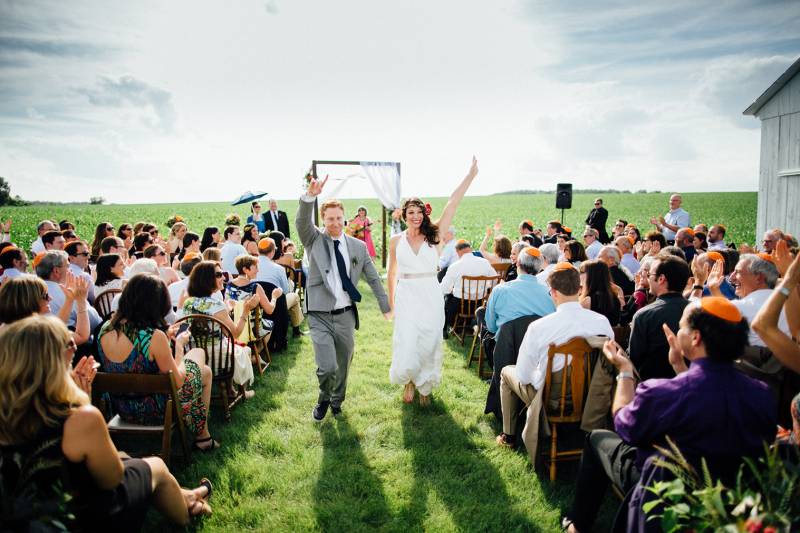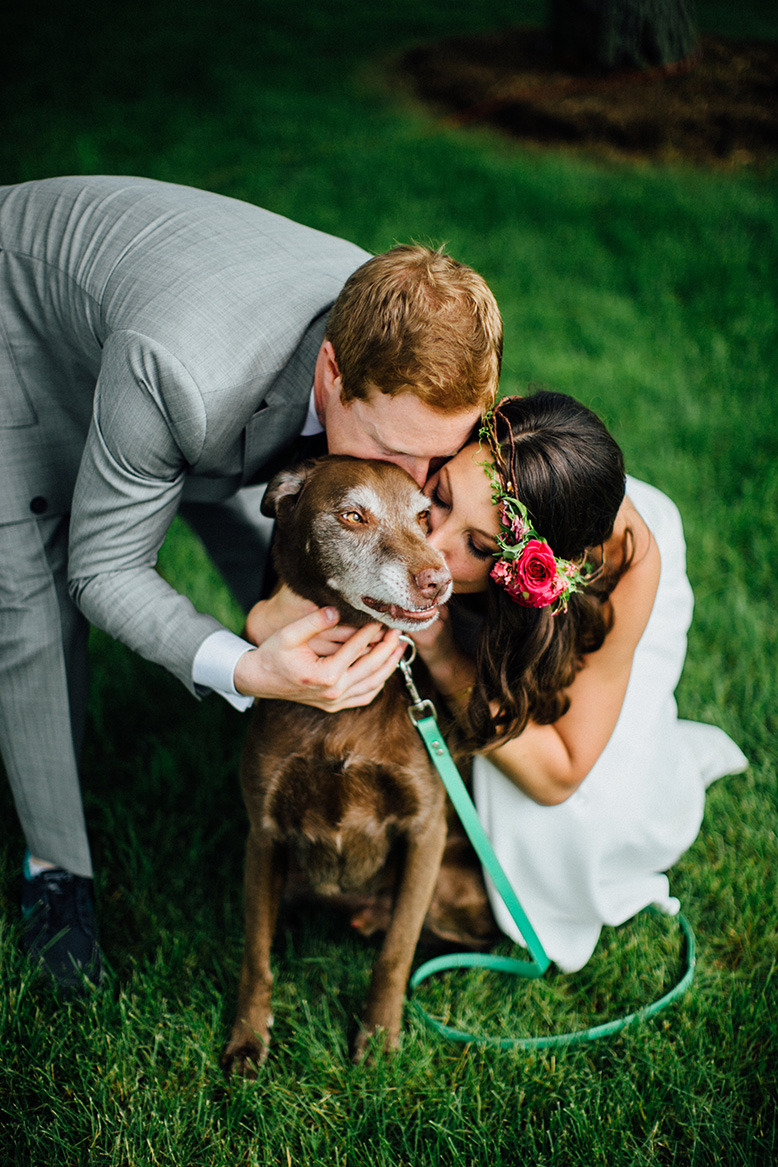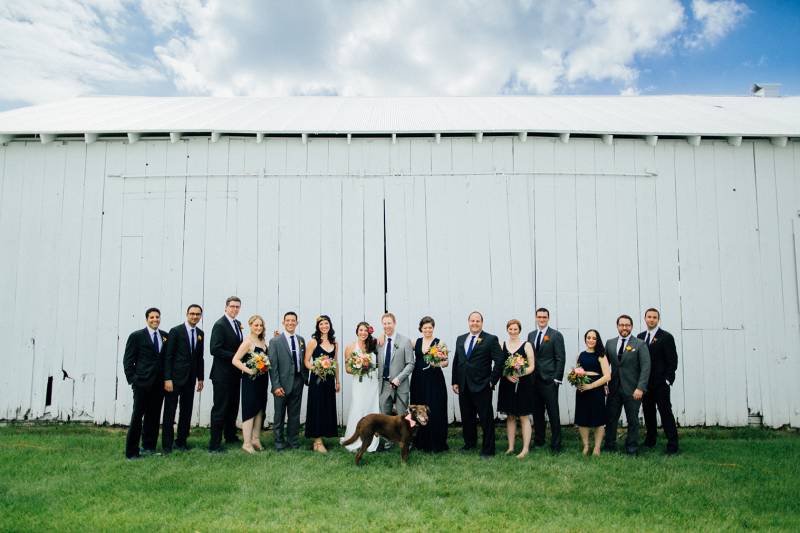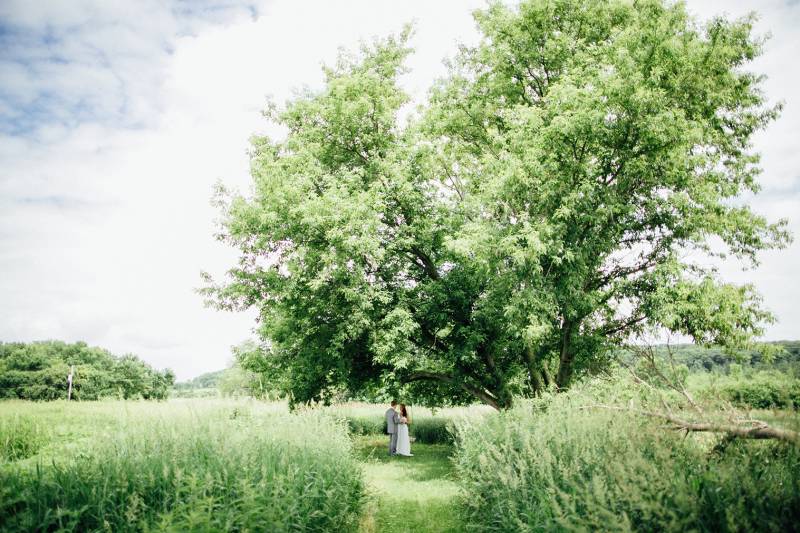 WHAT WAS YOUR FAVORITE MOMENT FROM YOUR WEDDING? Two favorite moments: the first was before the ceremony, Zach and I found a quiet spot underneath a tree and read letters that we wrote to each other. Our photographer was able to capture the moment from a distance and the pictures are incredible. My second favorite was the Ketubah signing. This is where we sign the Jewish marriage contract. We were in the hot barn surrounded by our closest friends and family. Light was shining through the board of the barn. We danced, sang and cried. It was one of the most special moments of my life.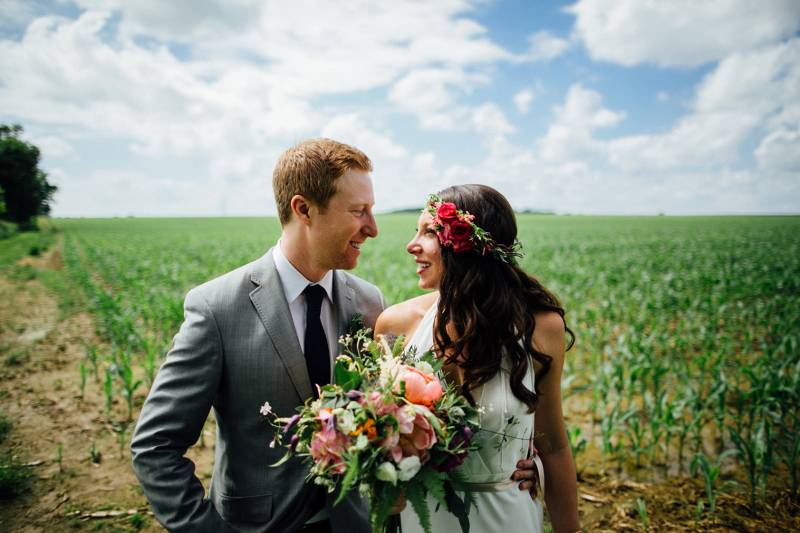 DID YOU USE ANY SPECIALTY CHAIRS, LINENS, DINNERWARE OR GLASSWARE? Everything was specialty! The ceremony chairs were all different antique wooden chairs from the farm. The dinnerware was all vintage mismatched plates and platters from A La Crate Vintage Rentals in Madison. We also had very cool chalkboard signs printed up for the menu and a timeline of the evening.