With a beautiful, soft blue barn and a touch of classic elegance, Copper Antler Photography captured this rustic wedding with style and grace. The Fields Reserve, in Stoughton, WI, created a peaceful backdrop for this joyous ceremony and reception. A stunning gown with accents of lace and intricate beading, from Vera's House of Bridal, paired brilliantly with a classic tuxedo, from the ever-reliable Men's Warehouse. A delectable masterpiece from Craig's Cake Shop sat with soft touches of delicate flowers, while the party danced the night away with tunes from the one and only Jukebox Bandstand. The happy couple share memories from their heartfelt day down below.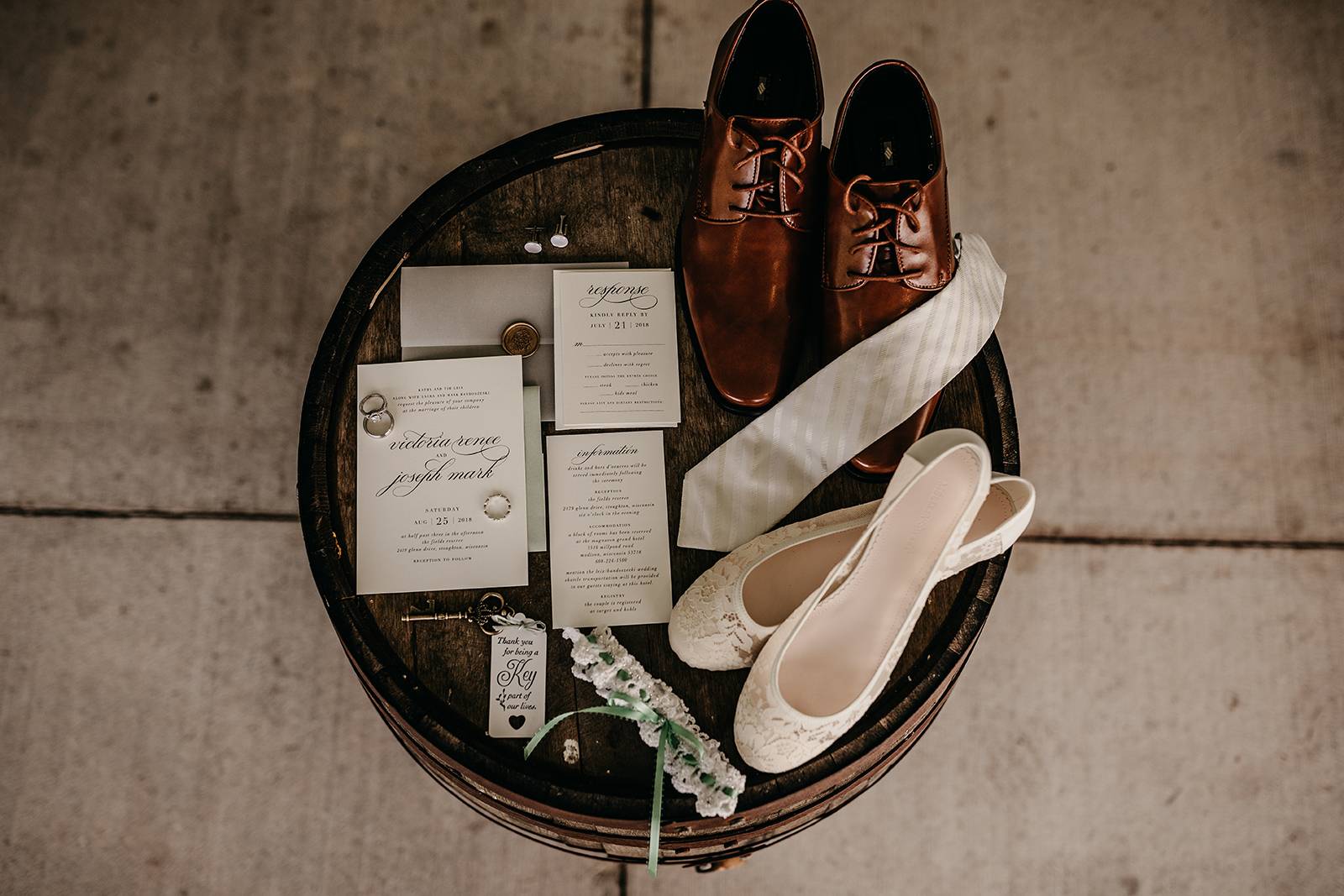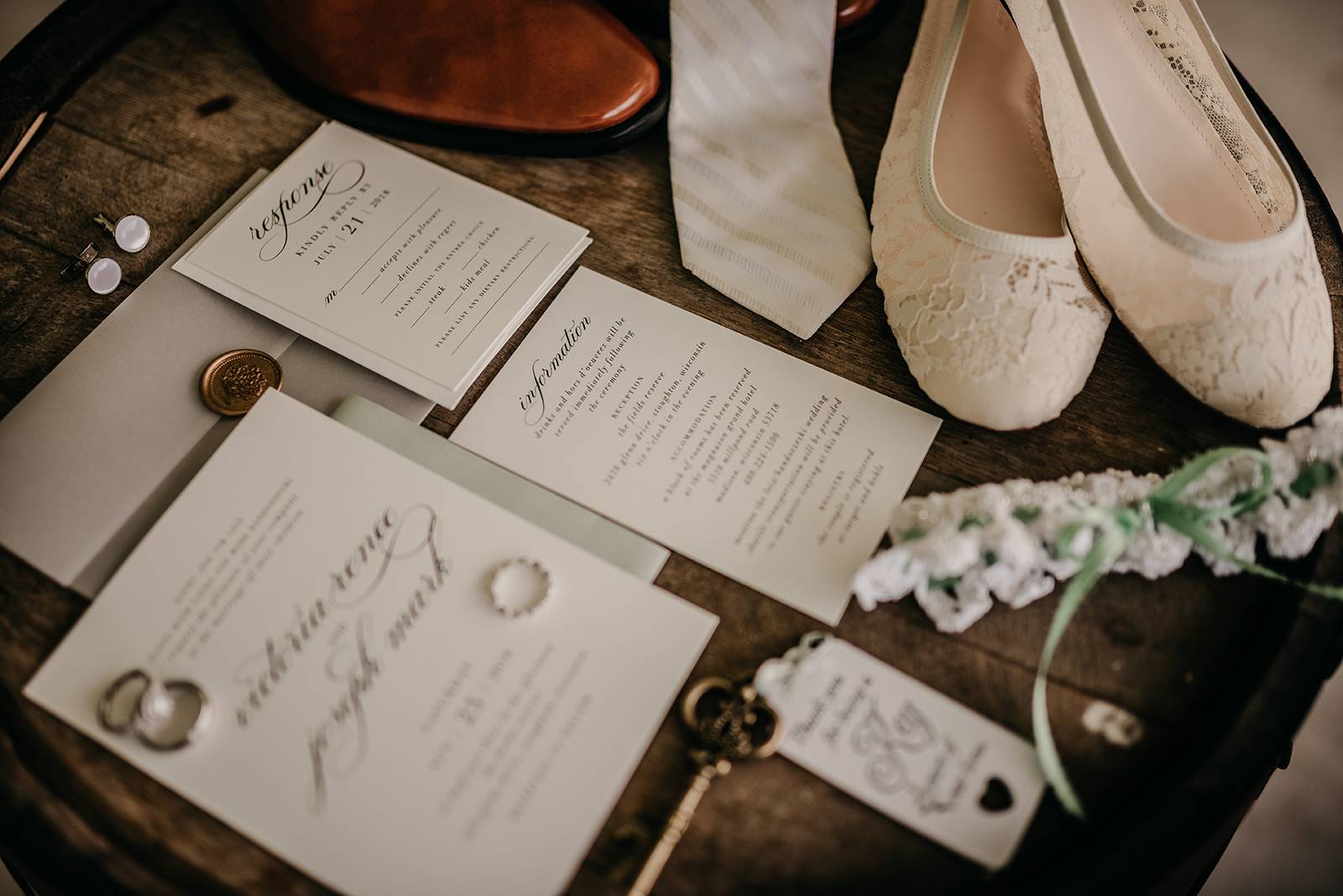 WEDDING DATE: 08/25/2018

HOW DID YOU MEET? We met while attending college at UW-Whitewater. We noticed each other through intramural sports, volleyball, and built up the courage to talk to each other while out one weekend with friends. During that time, the end of our Junior year, we did not become anything more than friends. At the start of our senior year, I (Victoria) was putting together our coed intramural volleyball team and needed another good guy and knew Joe was really talented. So, I asked him to be on our team, which he agreed to join. Aside from winning a few championship shirts, we started talking, which led to dating, and the rest was history!

HOW DID YOU KNOW HE WAS "THE ONE"? Honestly, we just make a great team together and always have so much fun. I am always laughing with him, he is such a goof!

TELL US ABOUT YOUR PROPOSAL: It happened when we were on a family trip in Mexico. It was our first night there and Joe was very insistent that we had to get up early to watch the sunrise the next morning. I had this feeling he was up to something but did my best to go to bed that night. The next morning, he woke us up early to go "walk the beach." While we were down there looking at the waves coming in and the sun rising he proposed. It was the perfect moment with beautiful scenery. A tourist, who didn't speak English, was running by when he proposed and took few photos on her phone. After the proposal we continued our walk together when the same tourist caught us on our way back. She showed us the pictures she had taken and sent them to us through social media, which was very cool!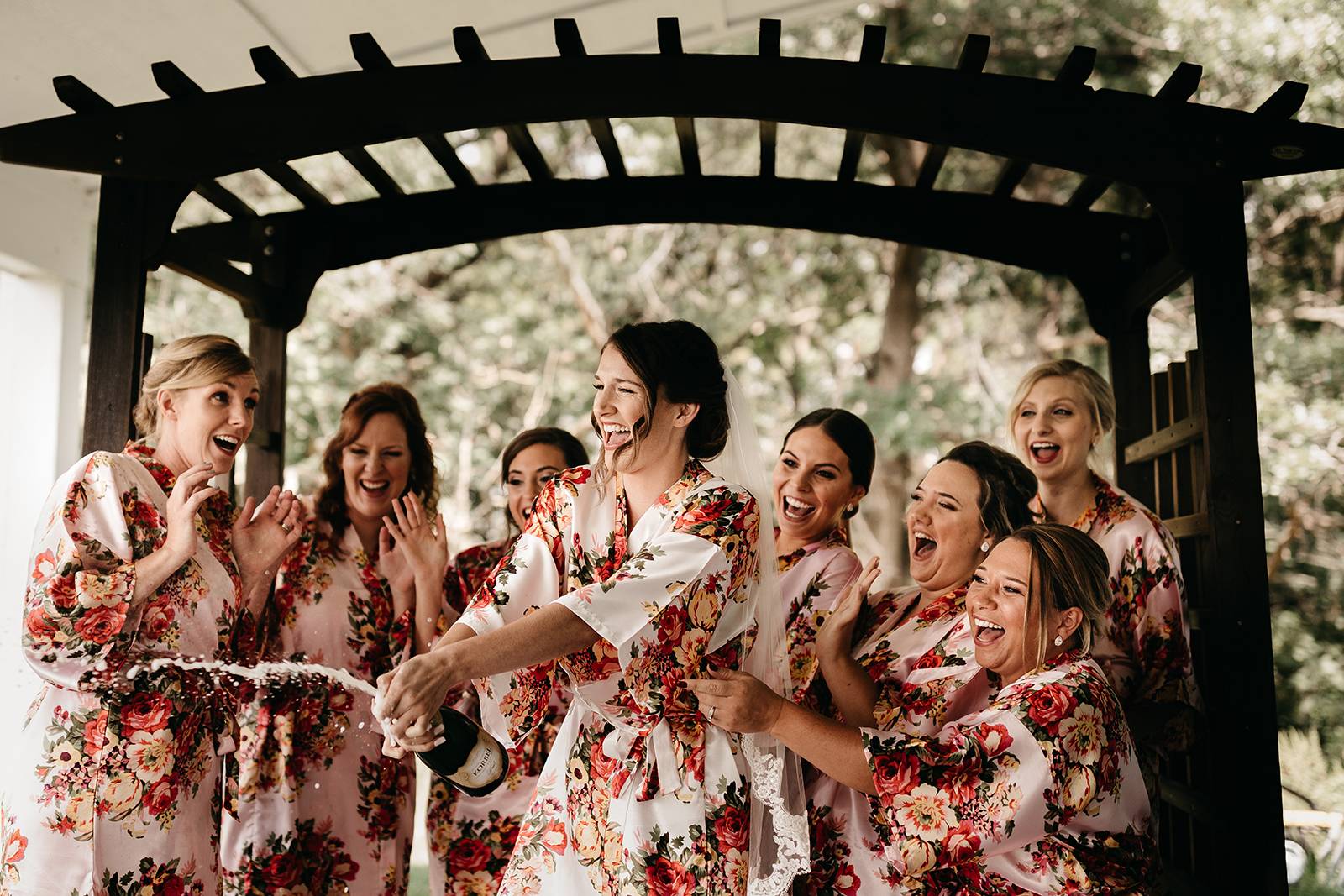 TELL US ABOUT FINDING YOUR DRESS: I went dress shopping with my mom, sister, mother-in-law, and sister-in-law. Finding the dress seemed "too easy" as it was the fourth one I tried on, but when you know, you know!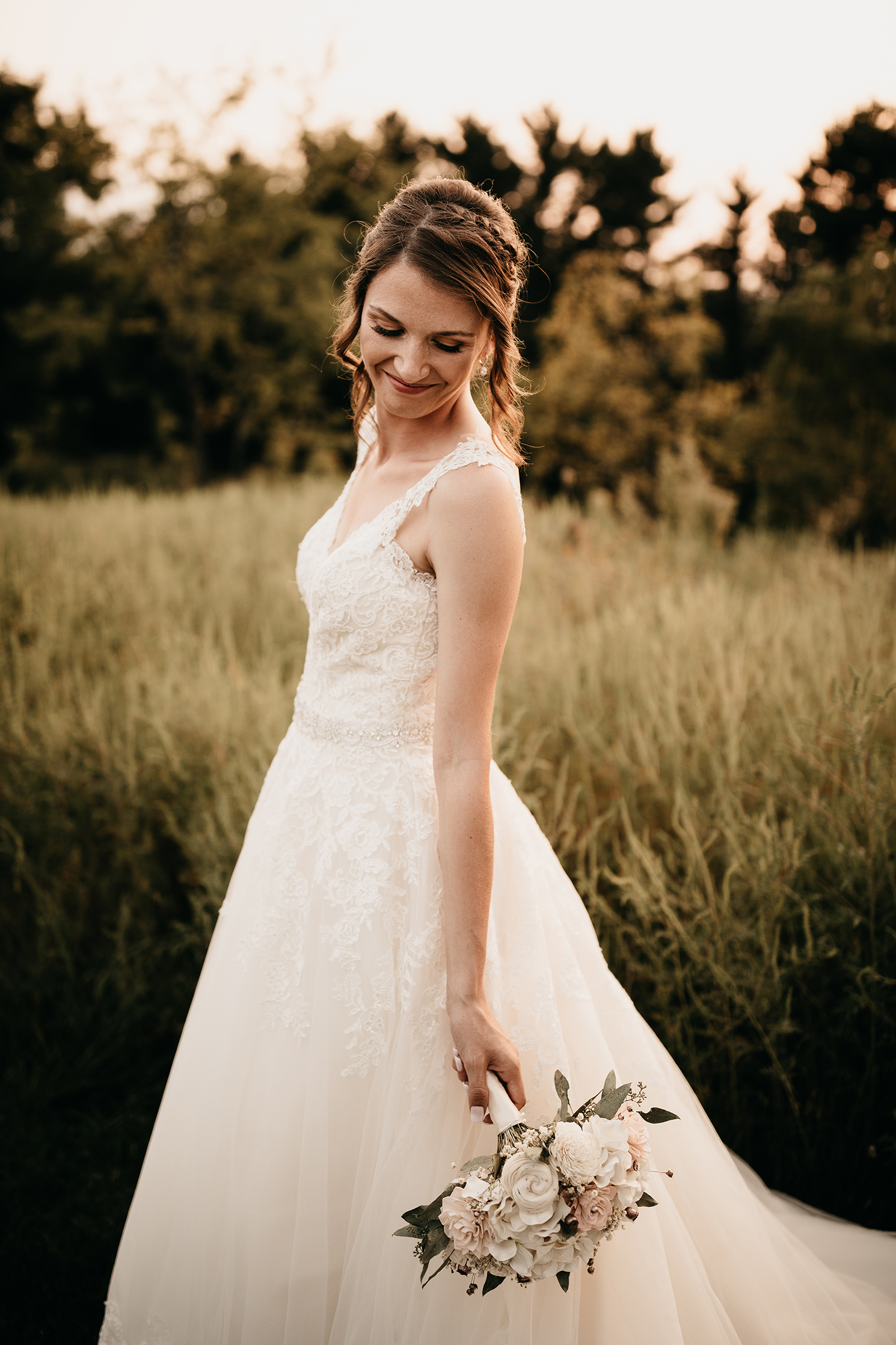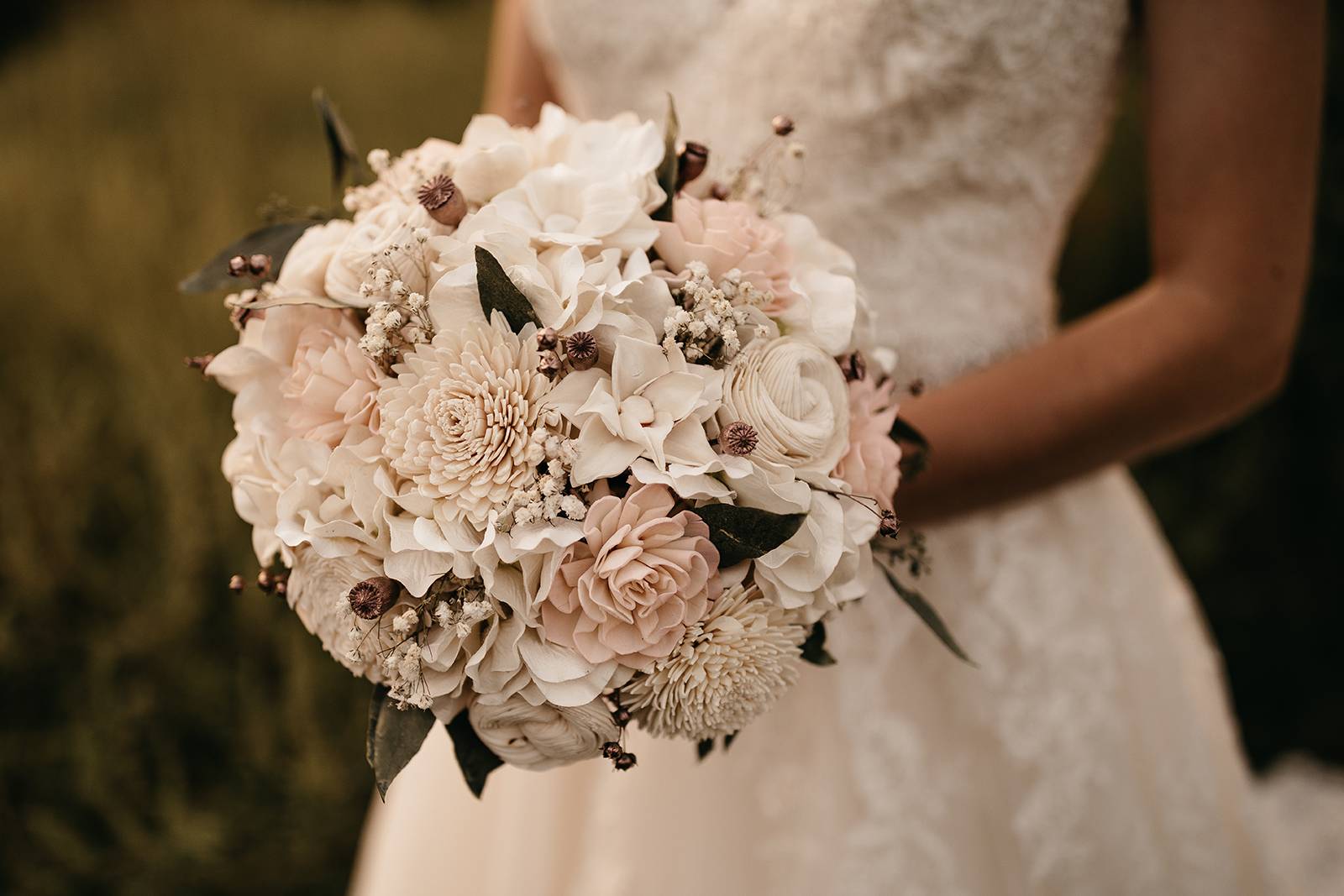 WHAT WAS YOUR WEDDING COLOR PALETTE? Sage green, blush, maroon, and gold.

DESCRIBE YOUR WEDDING FLOWERS: We had real flowers, but they were dried by a florist who specializes in dried flowers. They were so beautiful!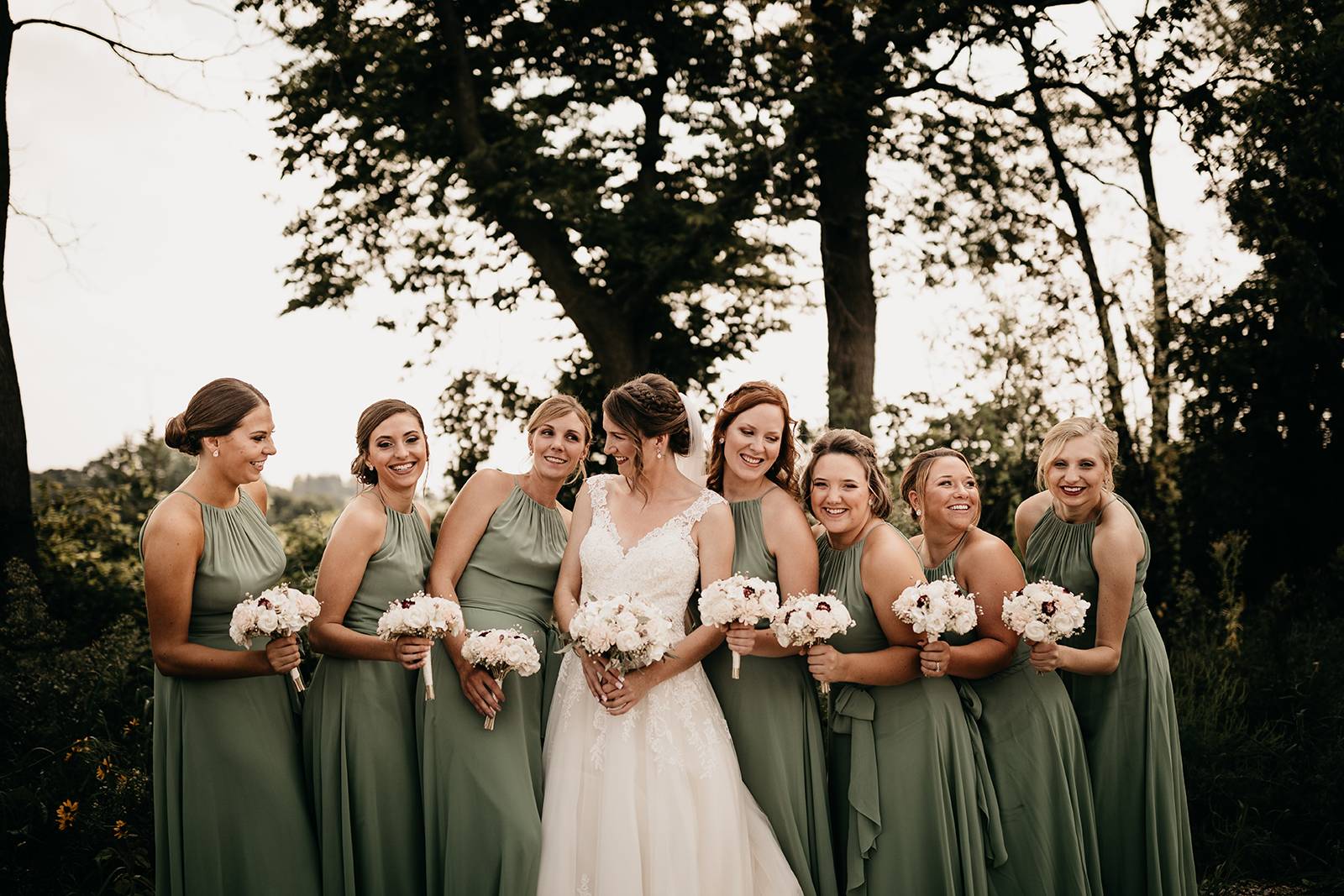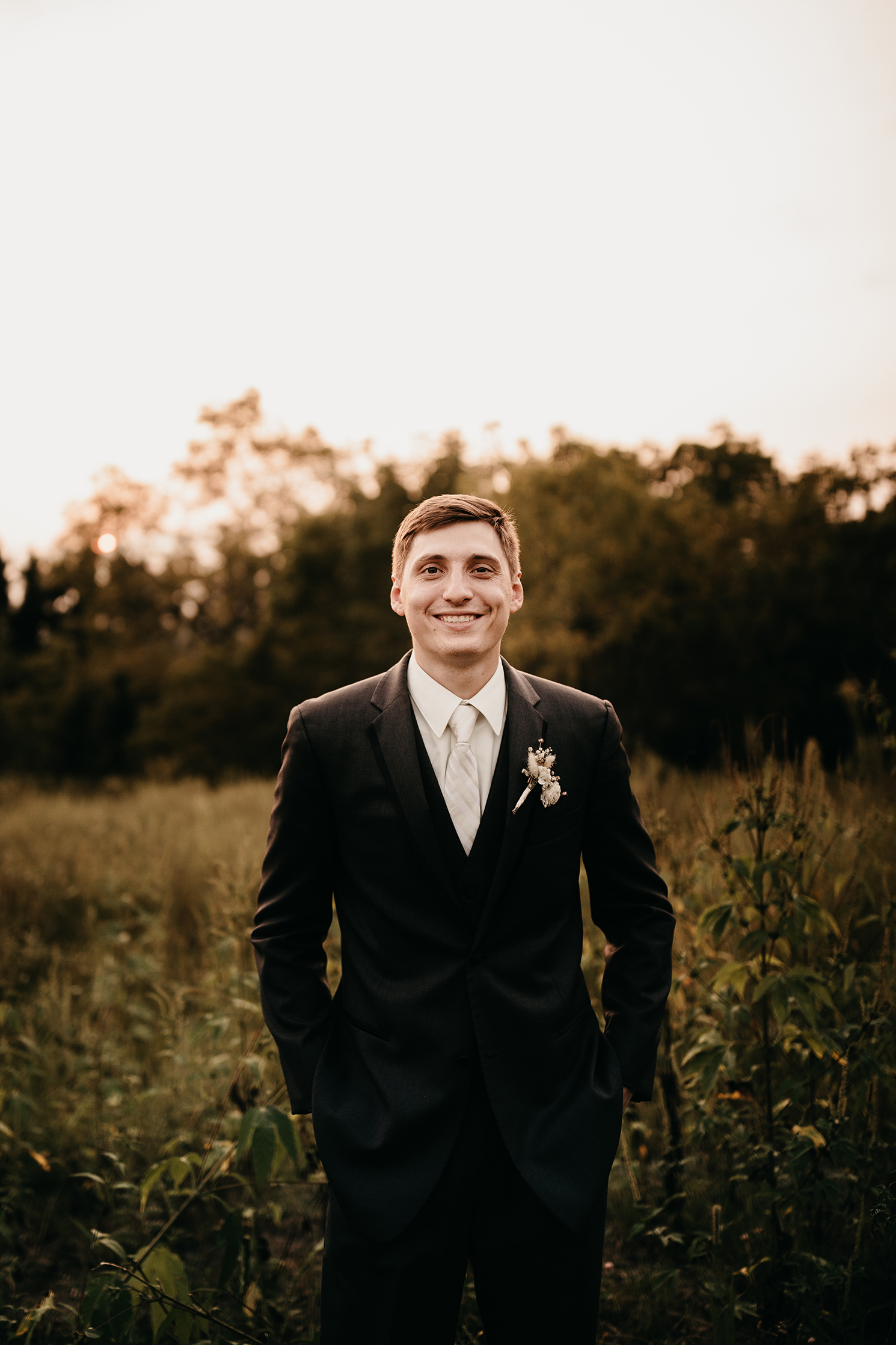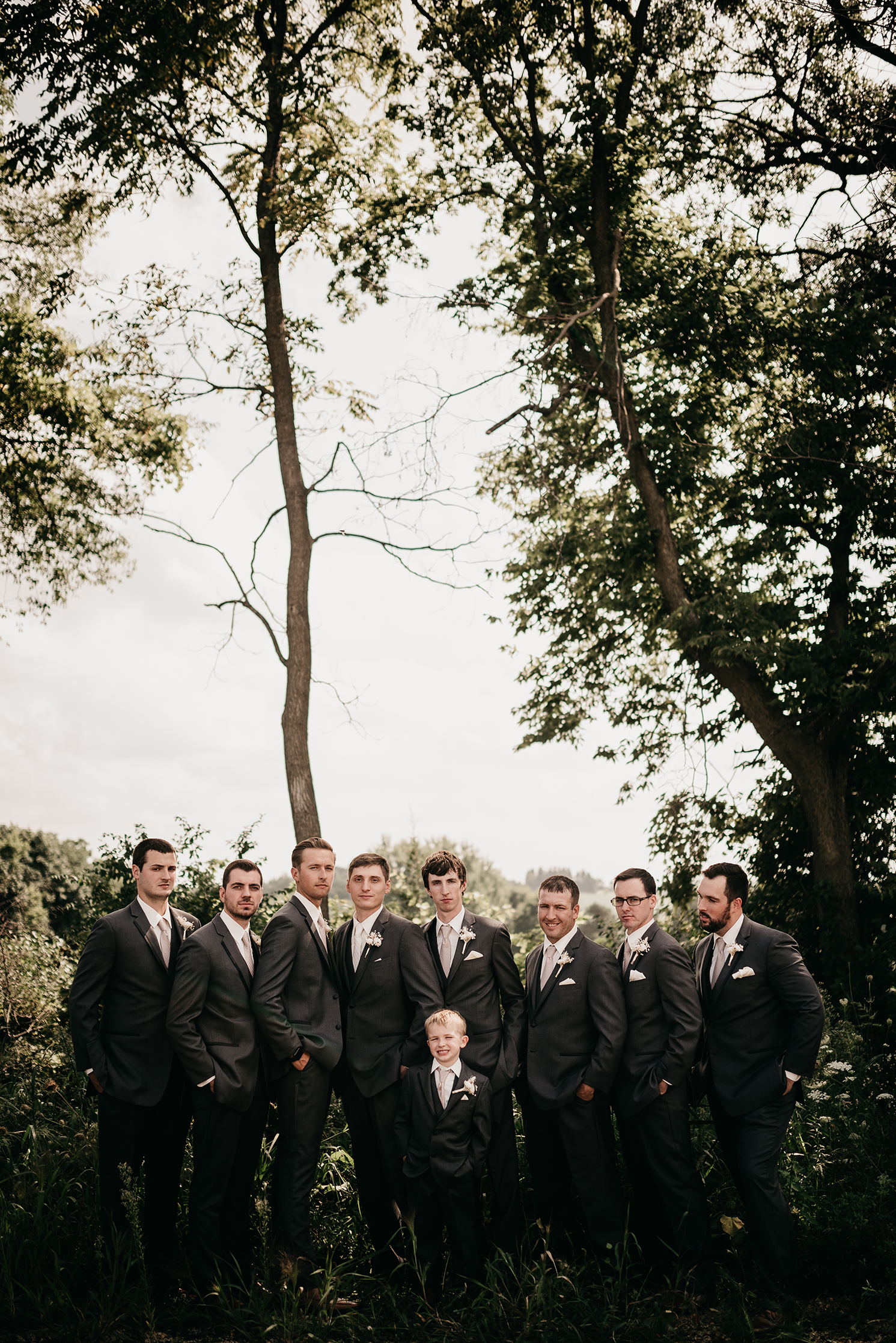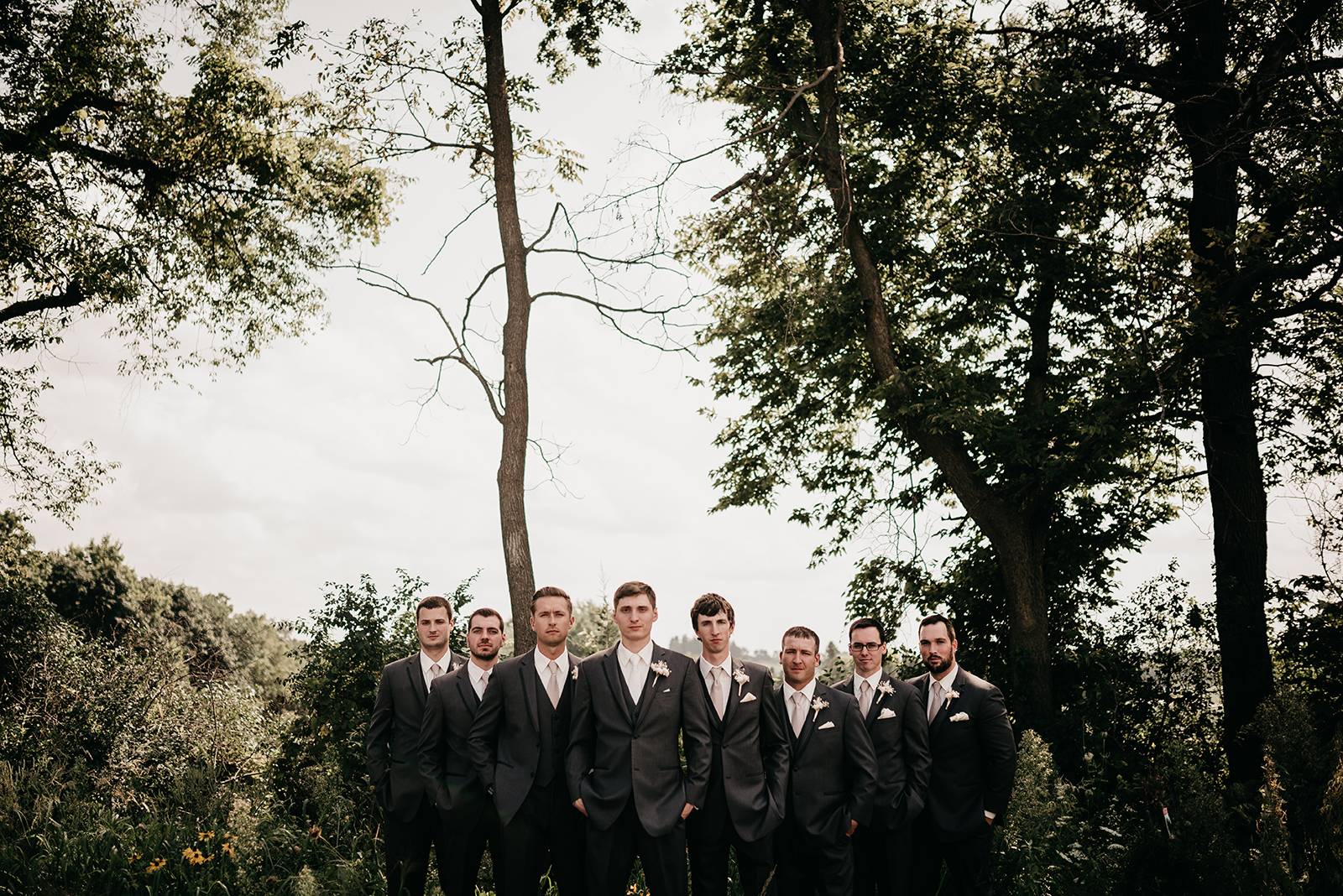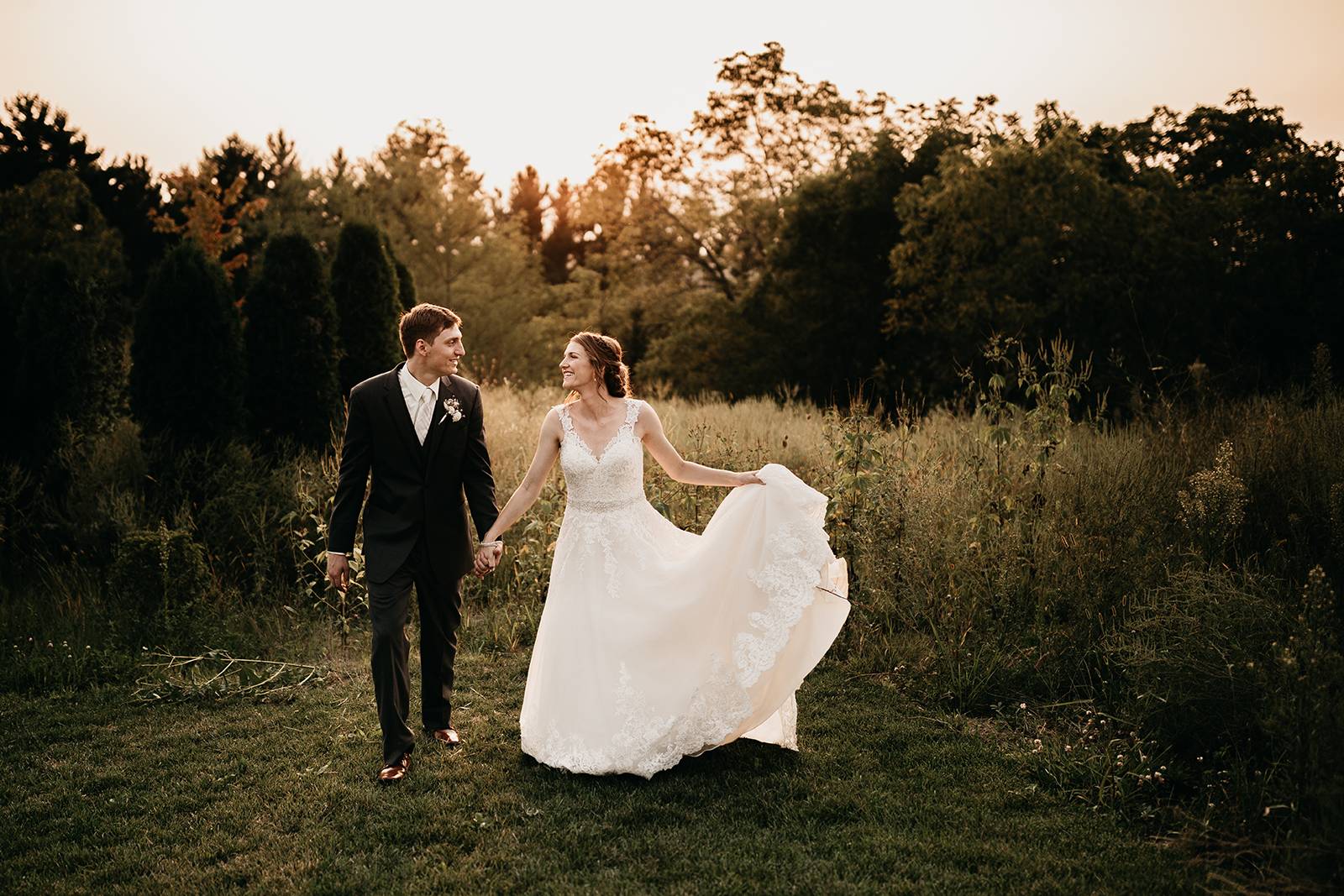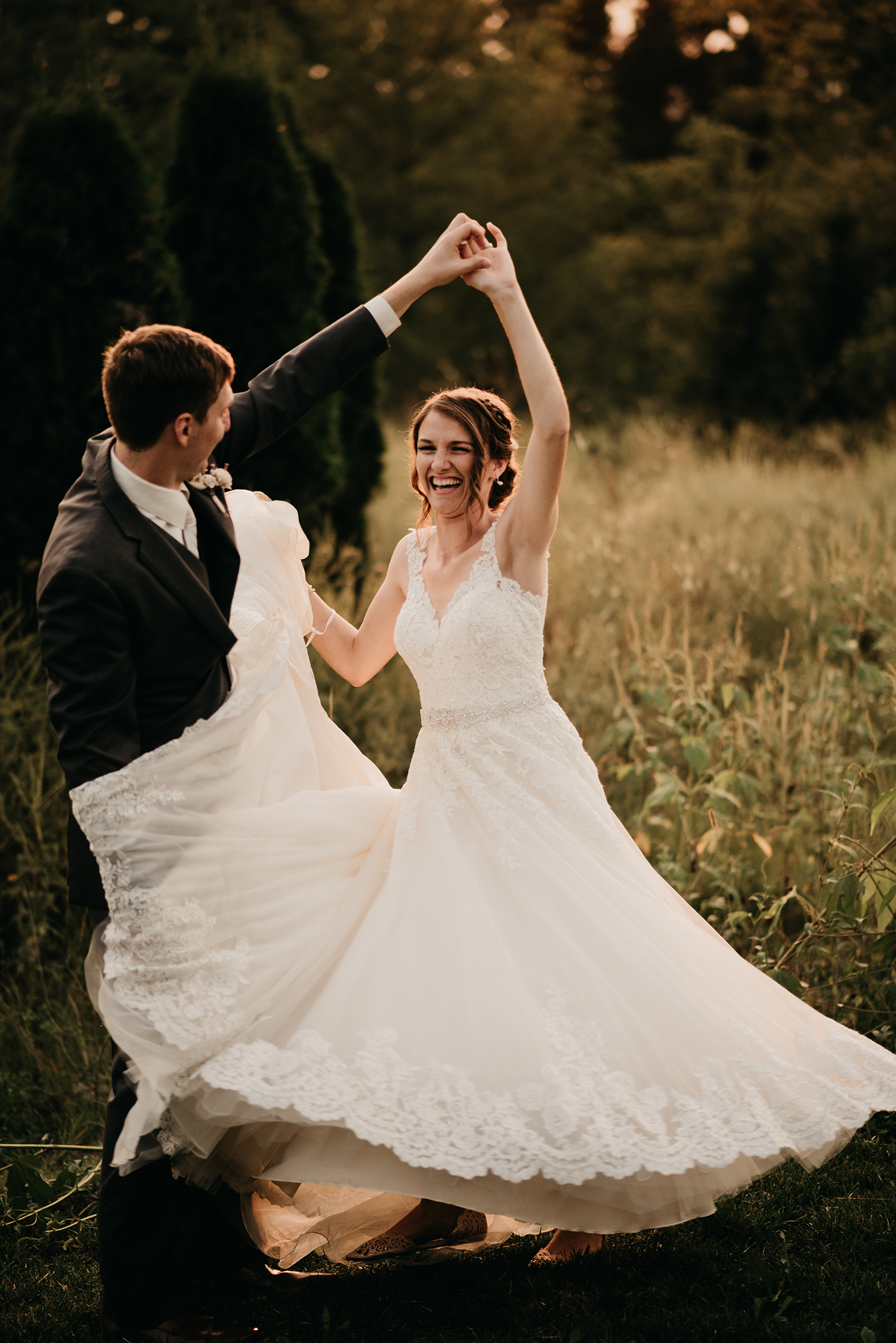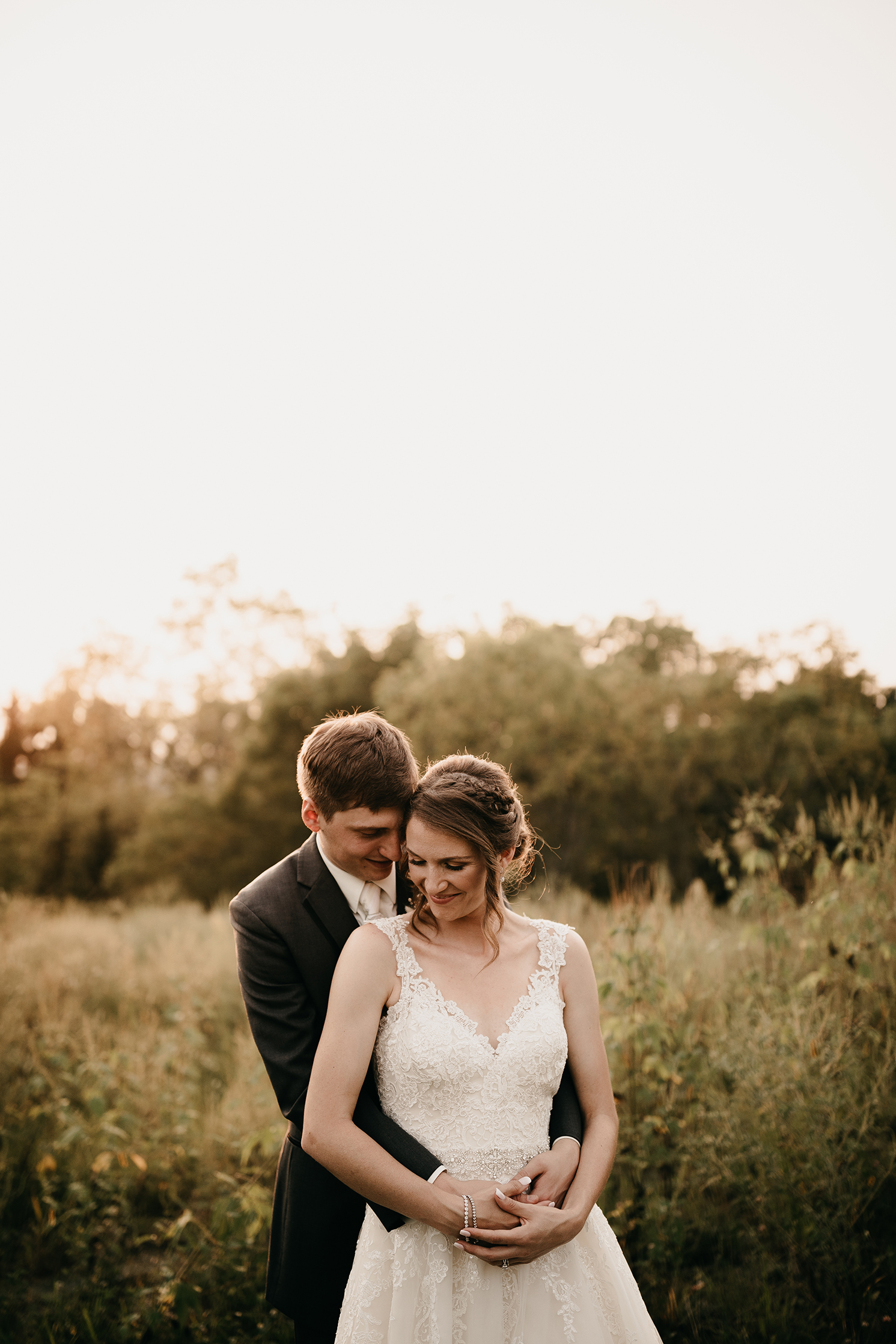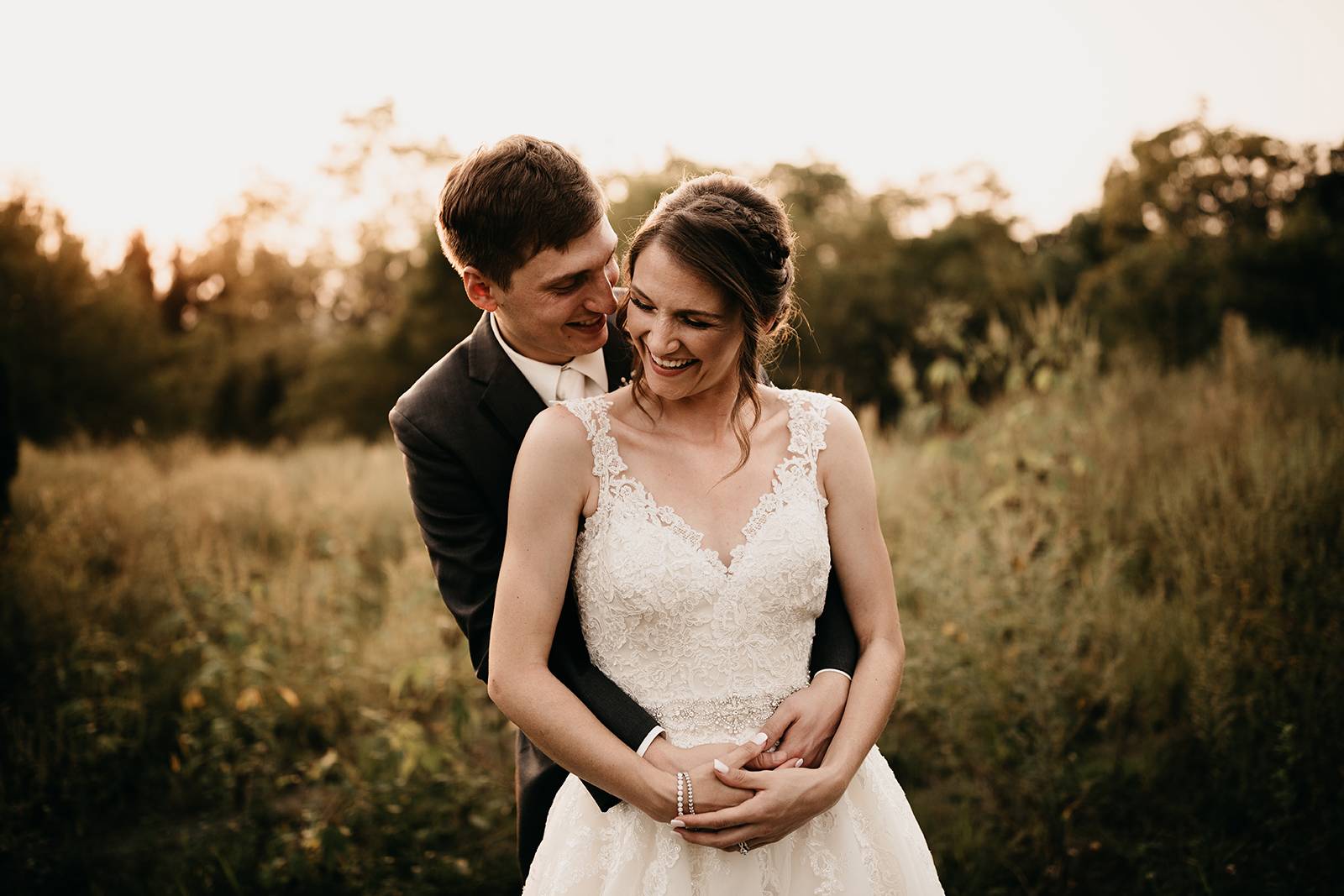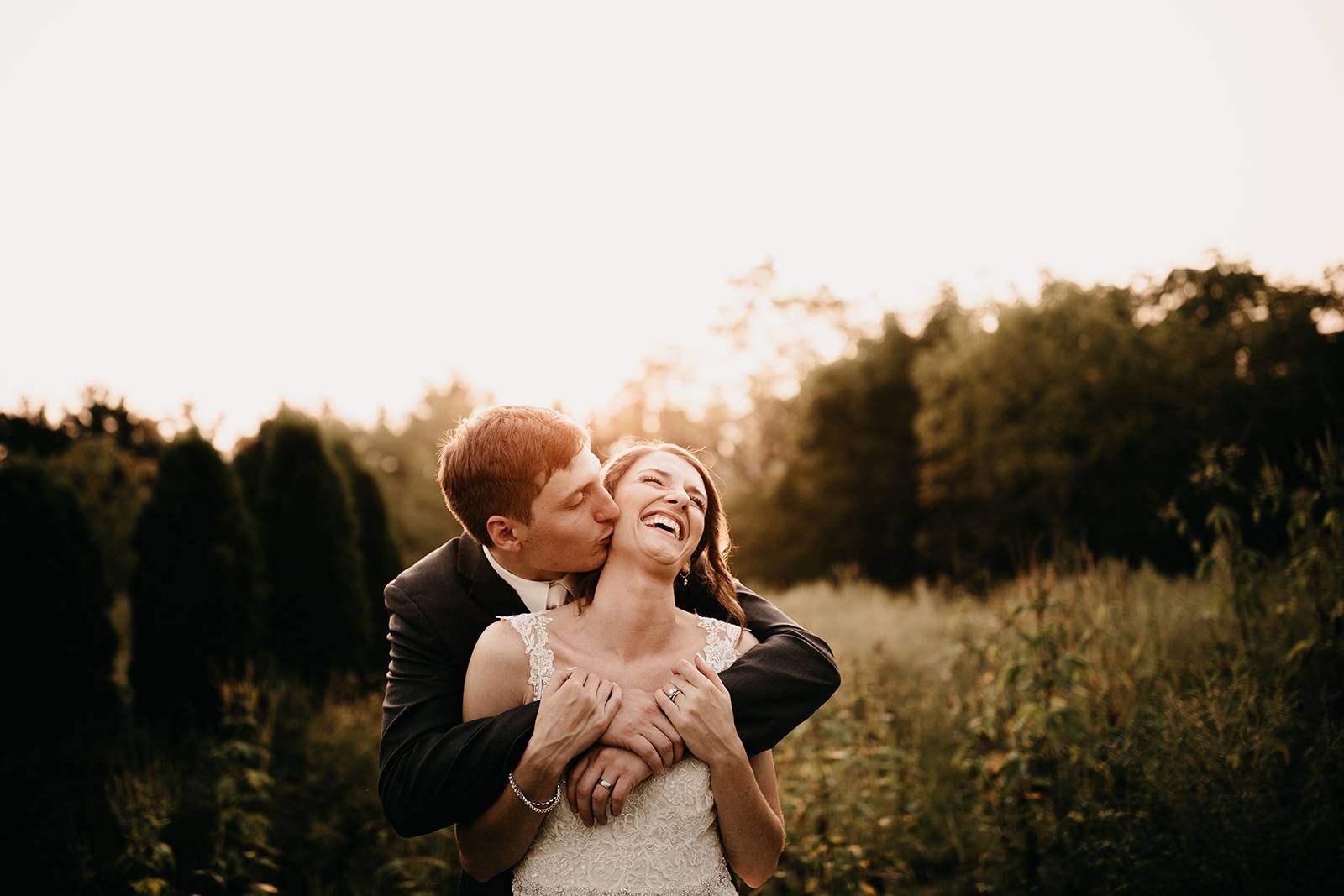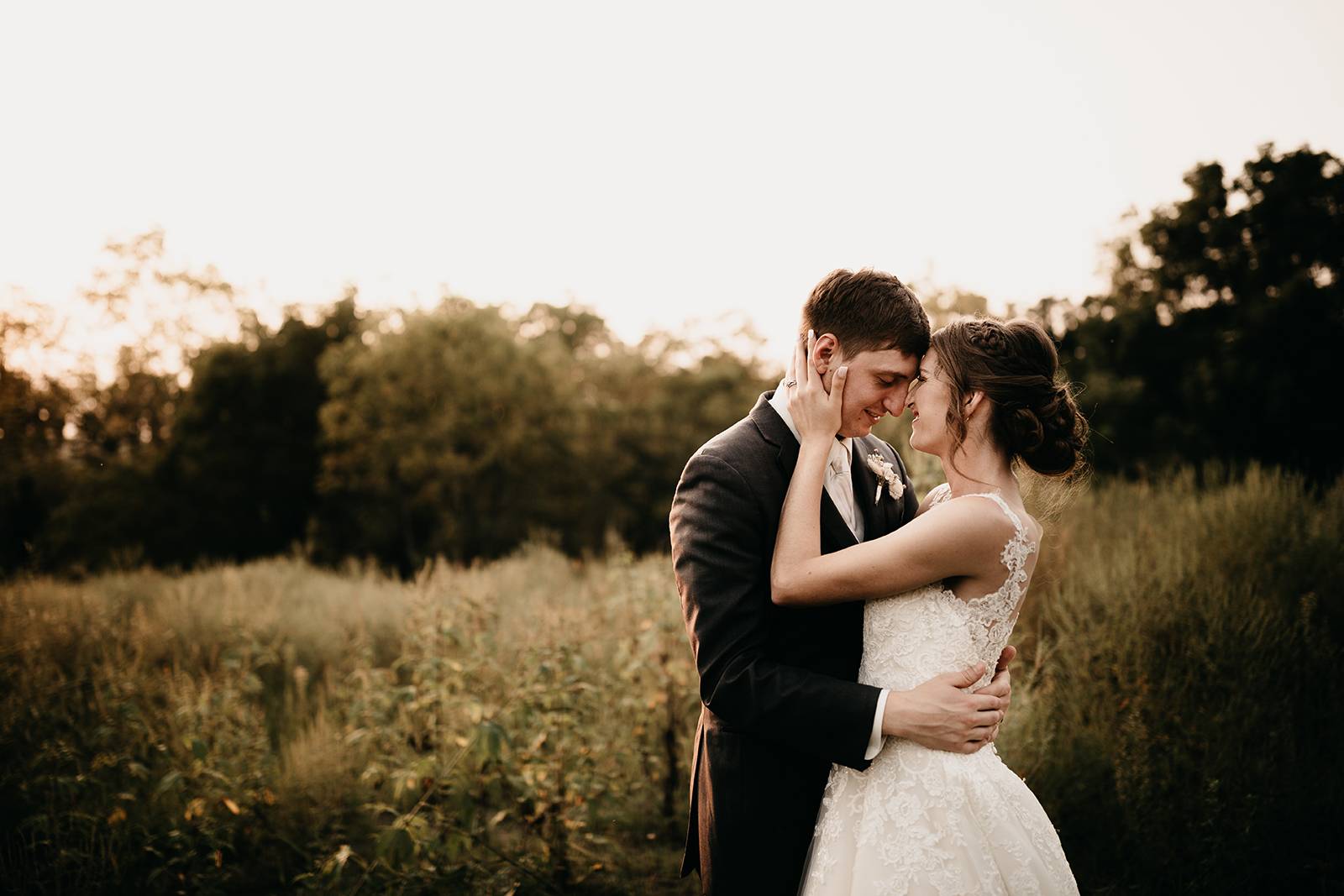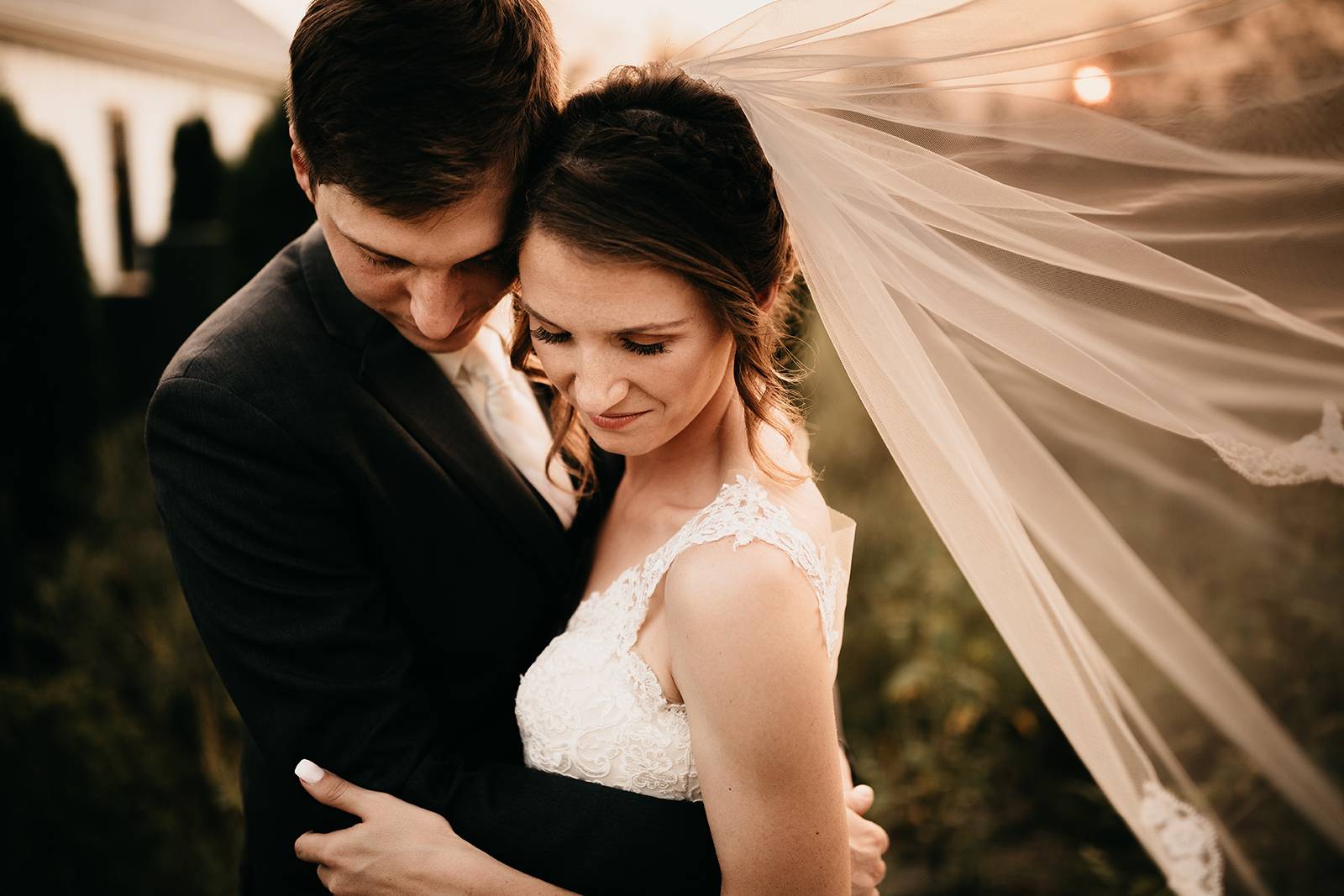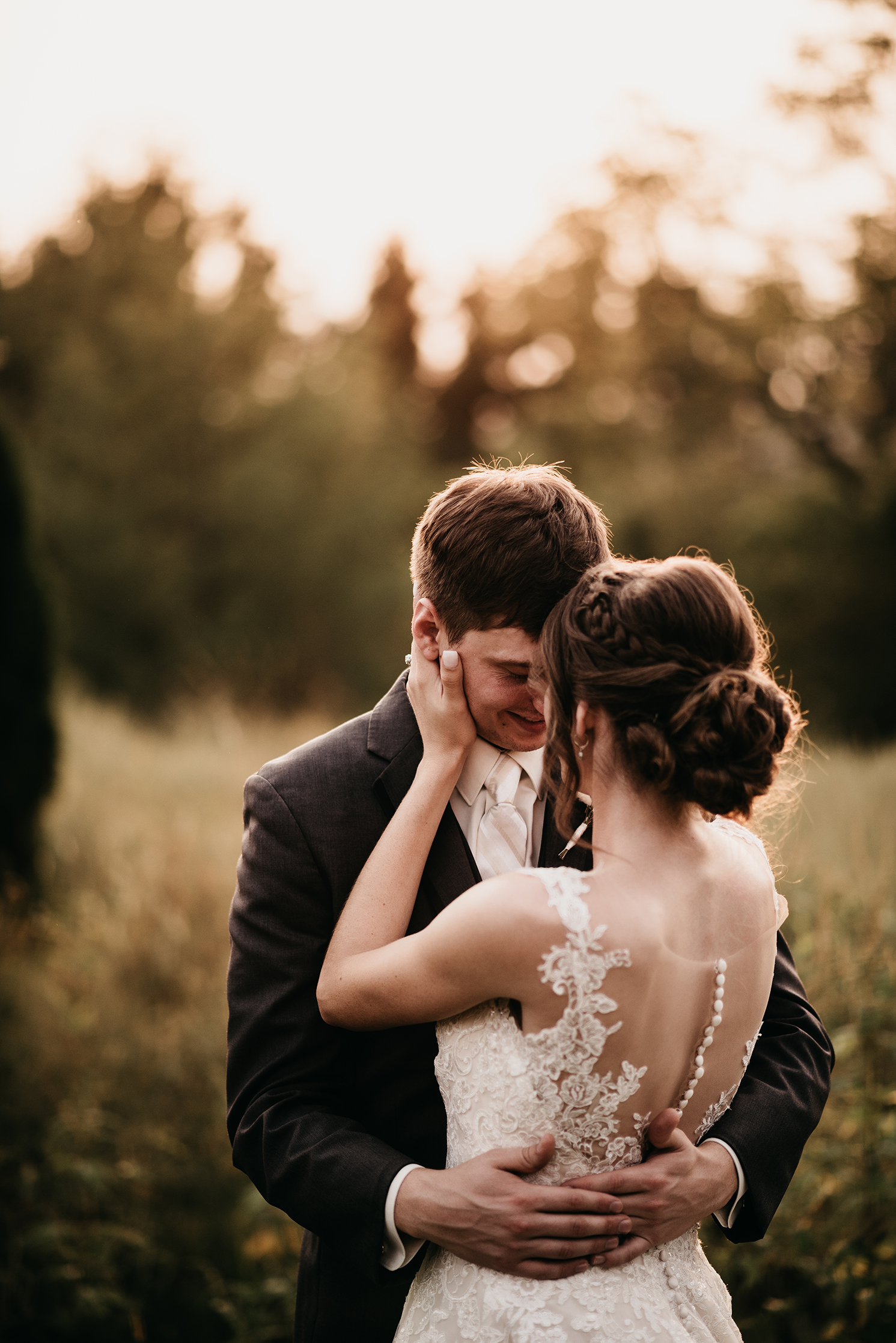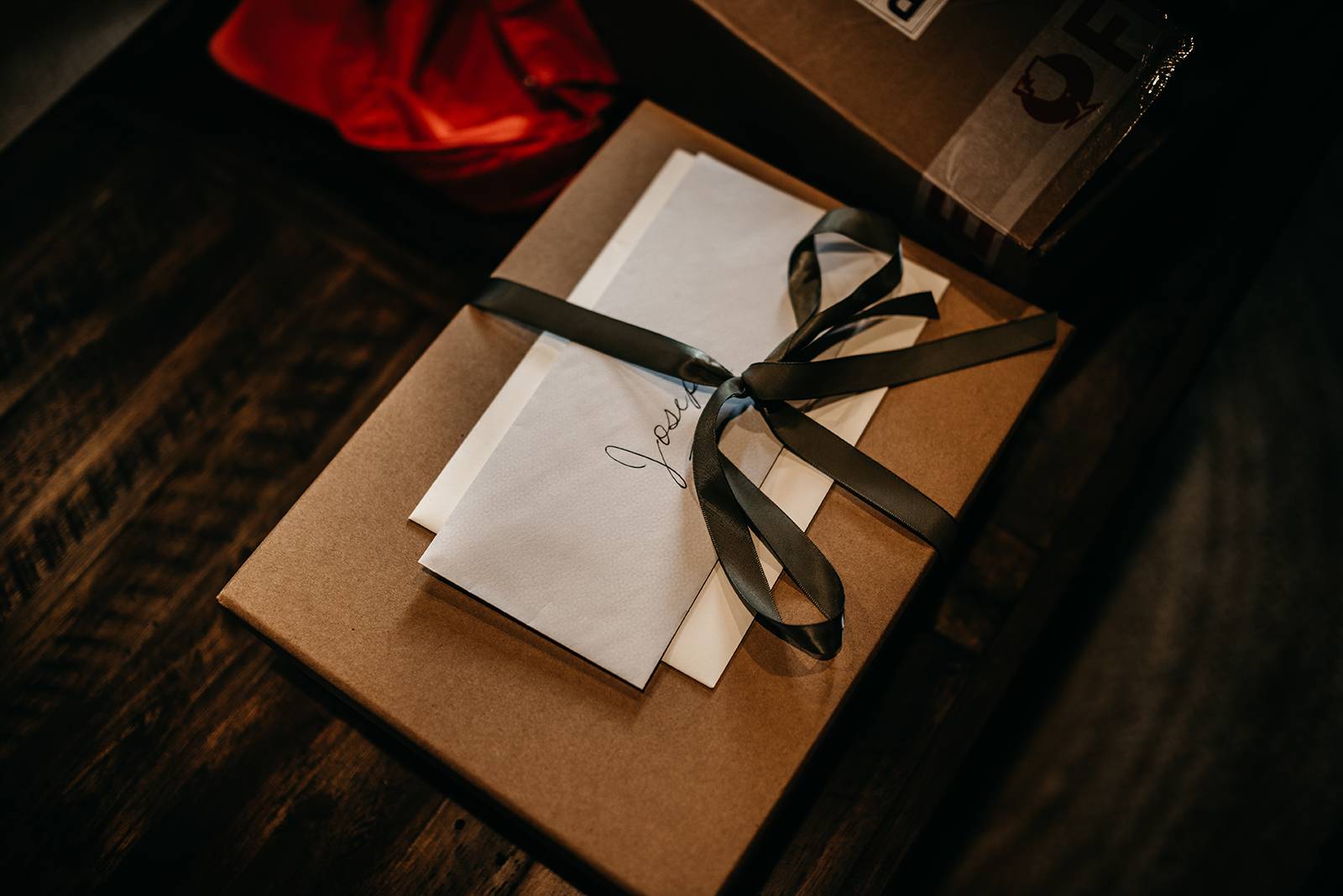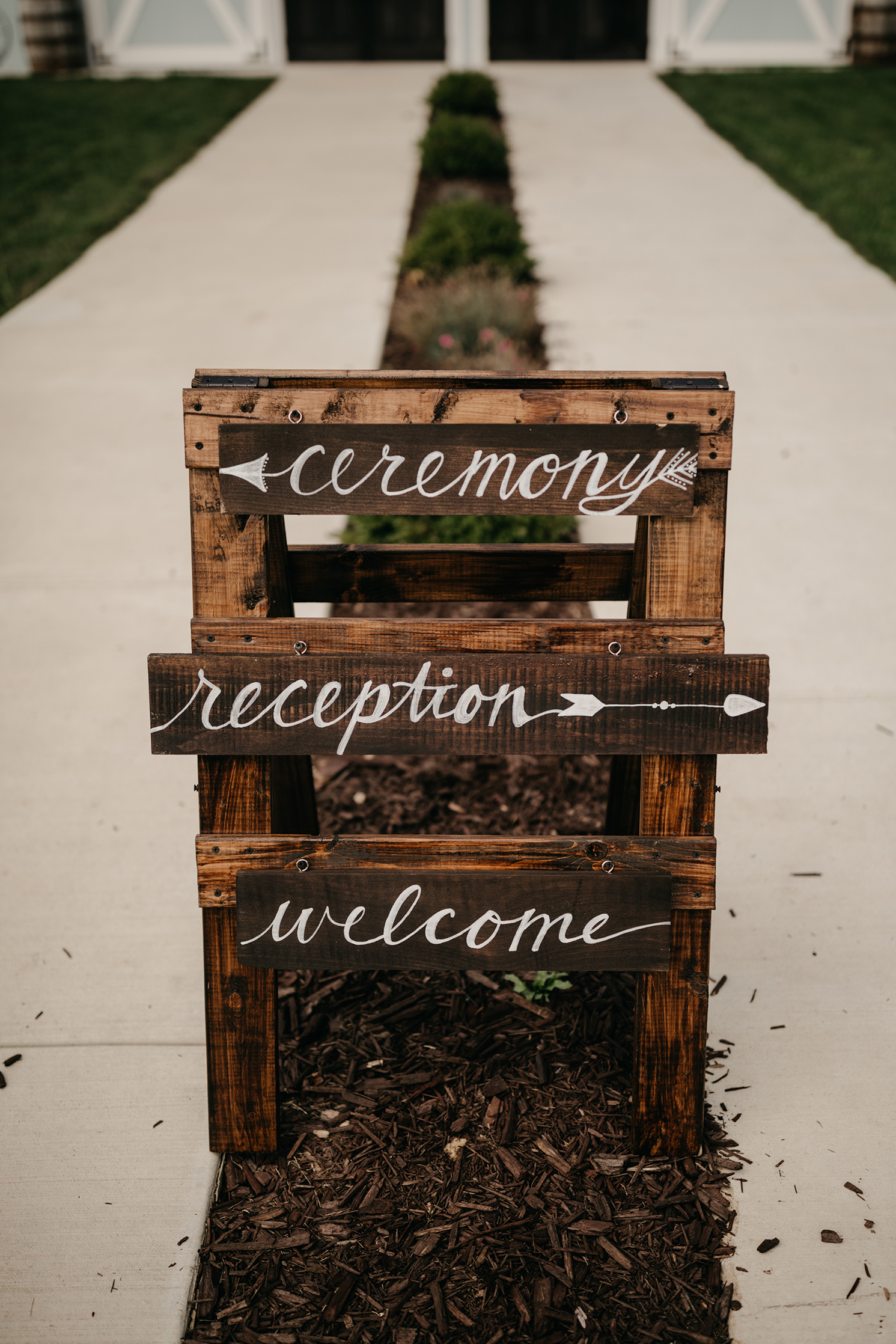 WERE THERE ANY PERSONAL TOUCHES OR DIY ELEMENTS? Joe's aunt handmade both my garter and the throw away garter. My sister, mom, and I made a few of the decorations, but we are not the craftiest people, so it was limited!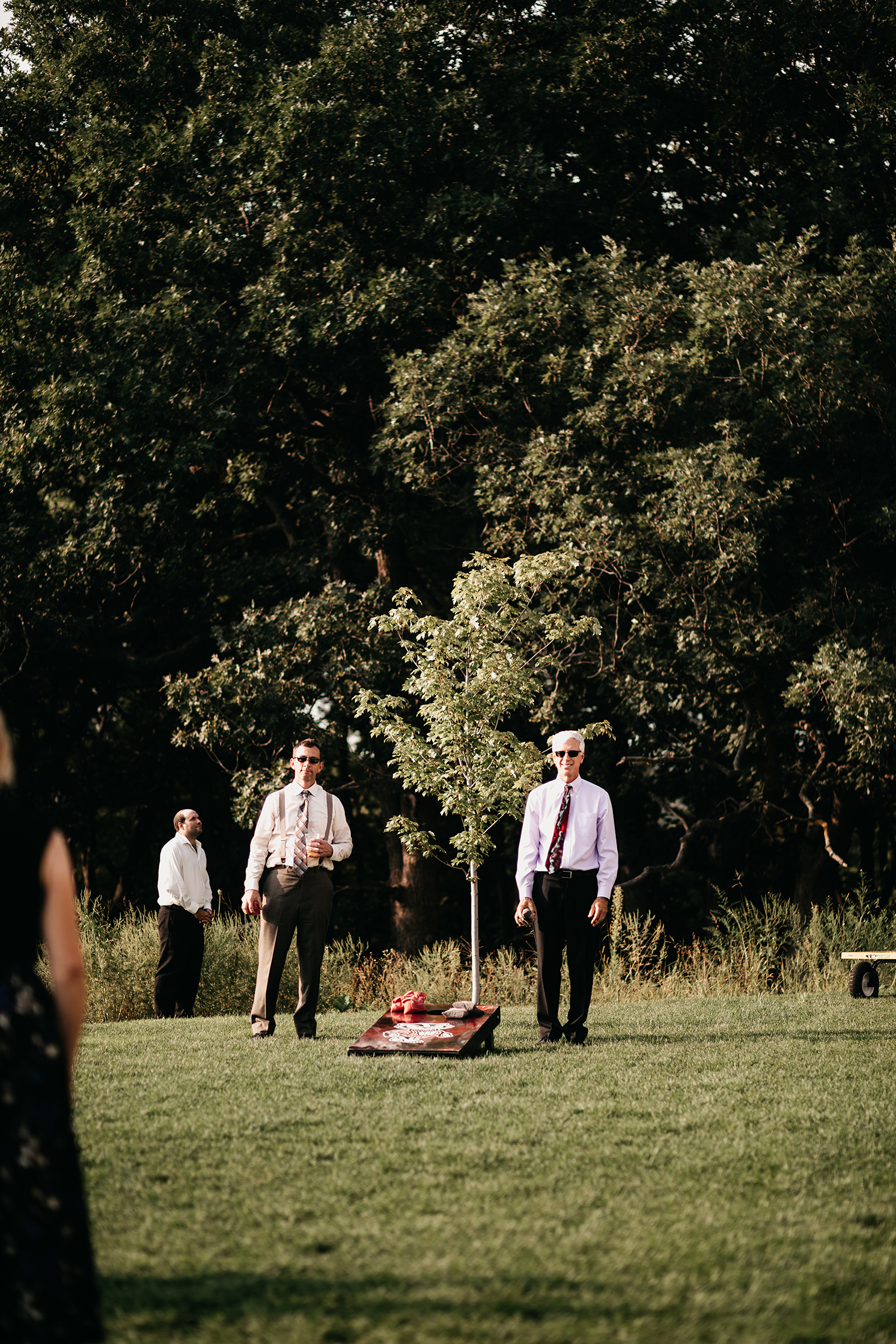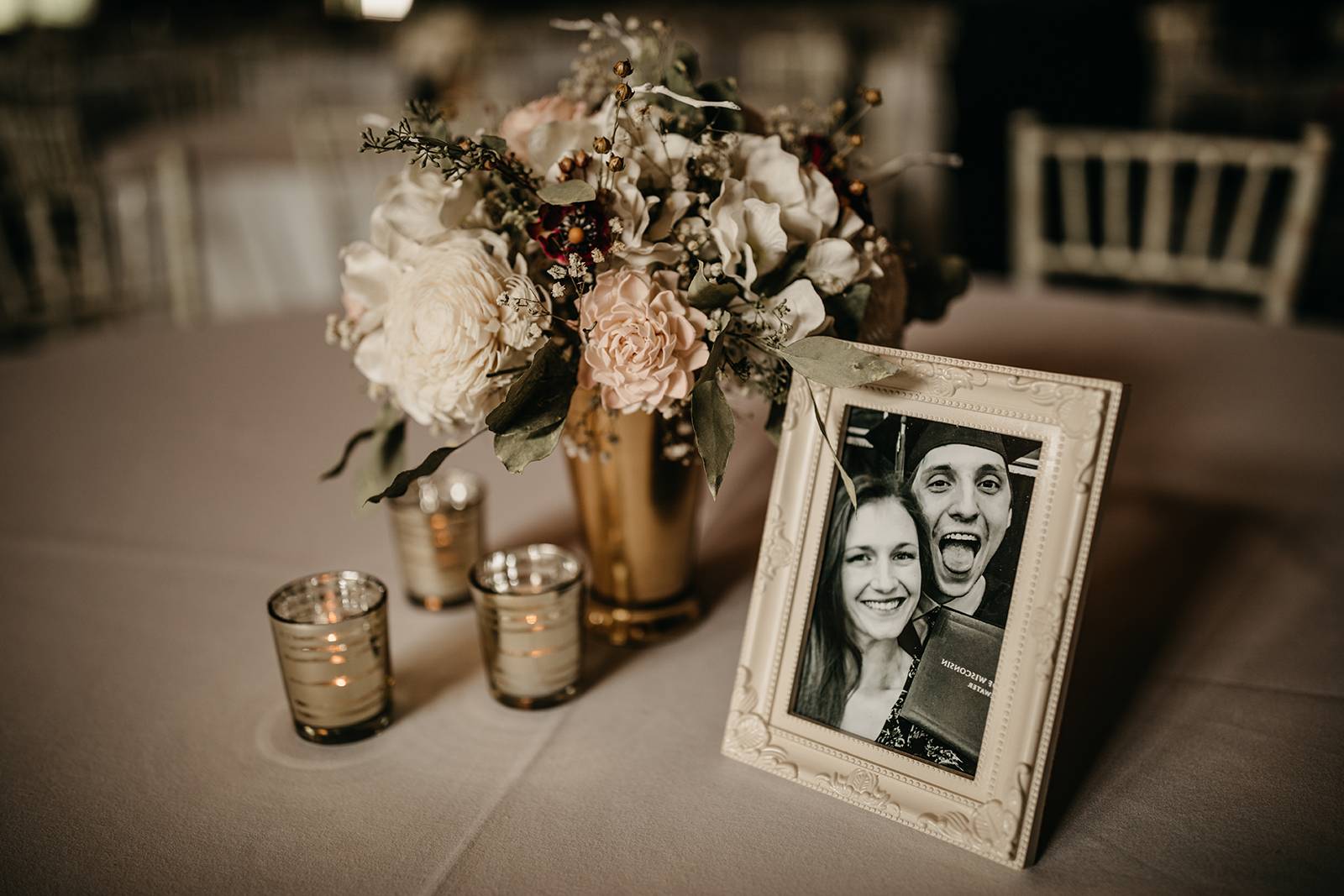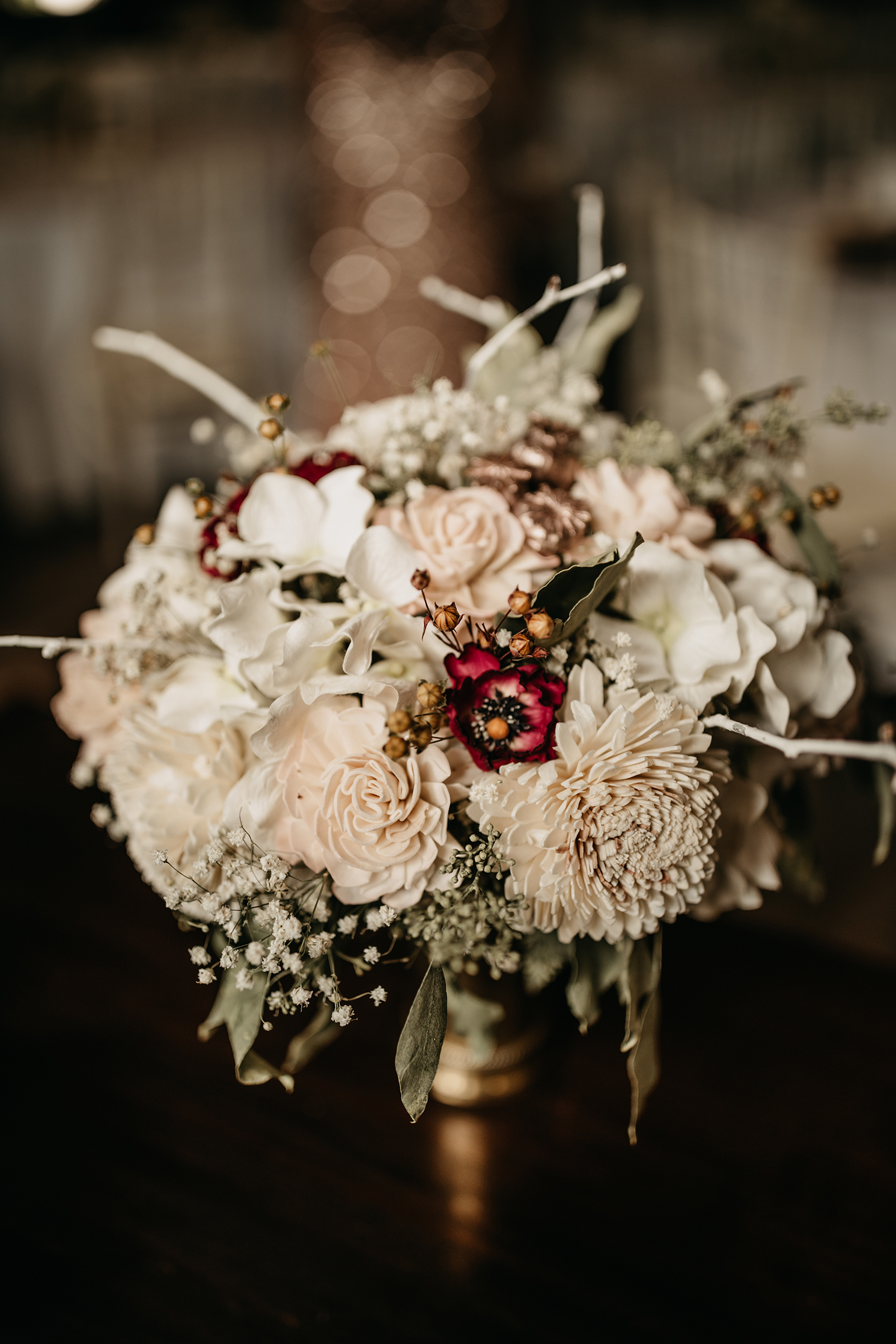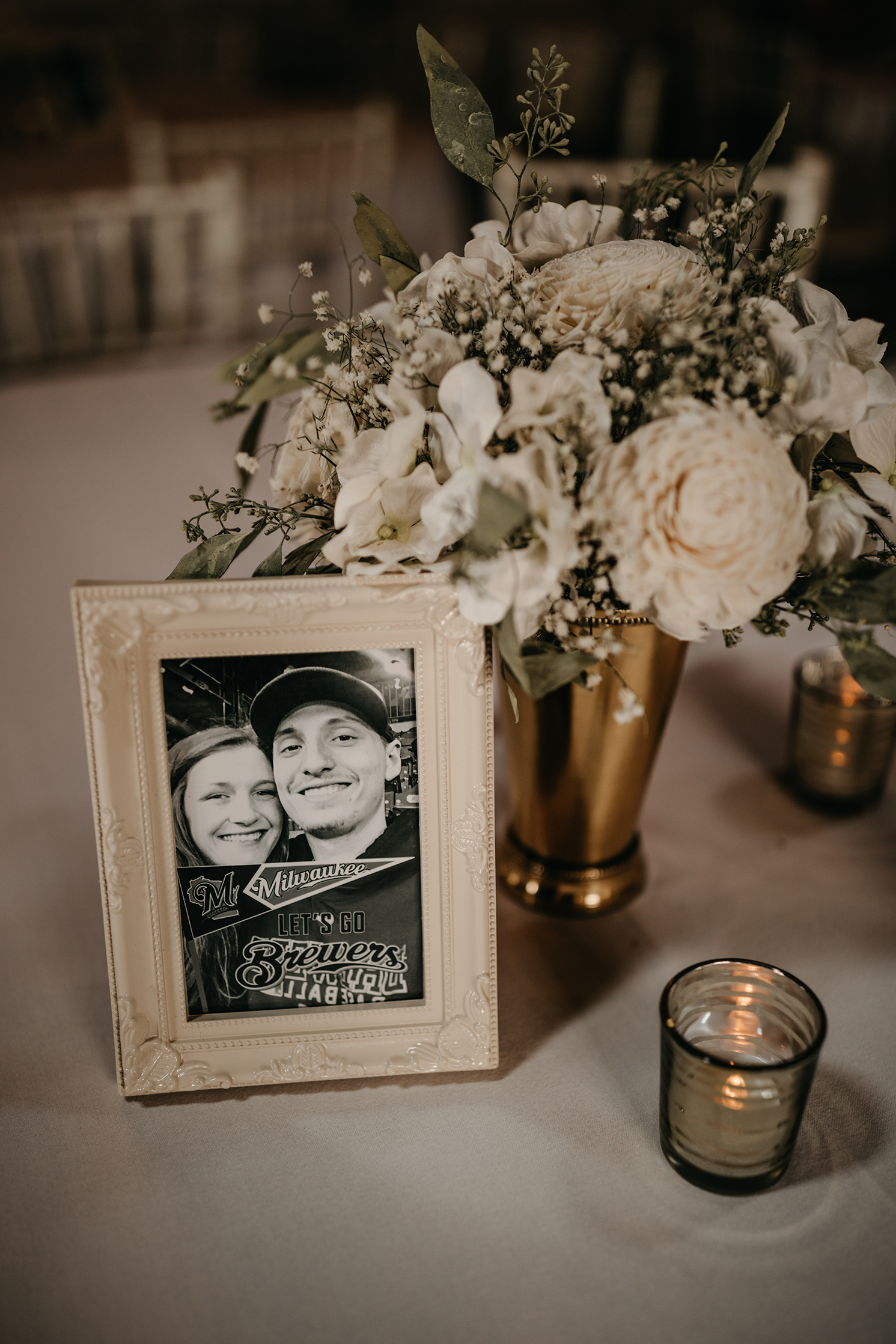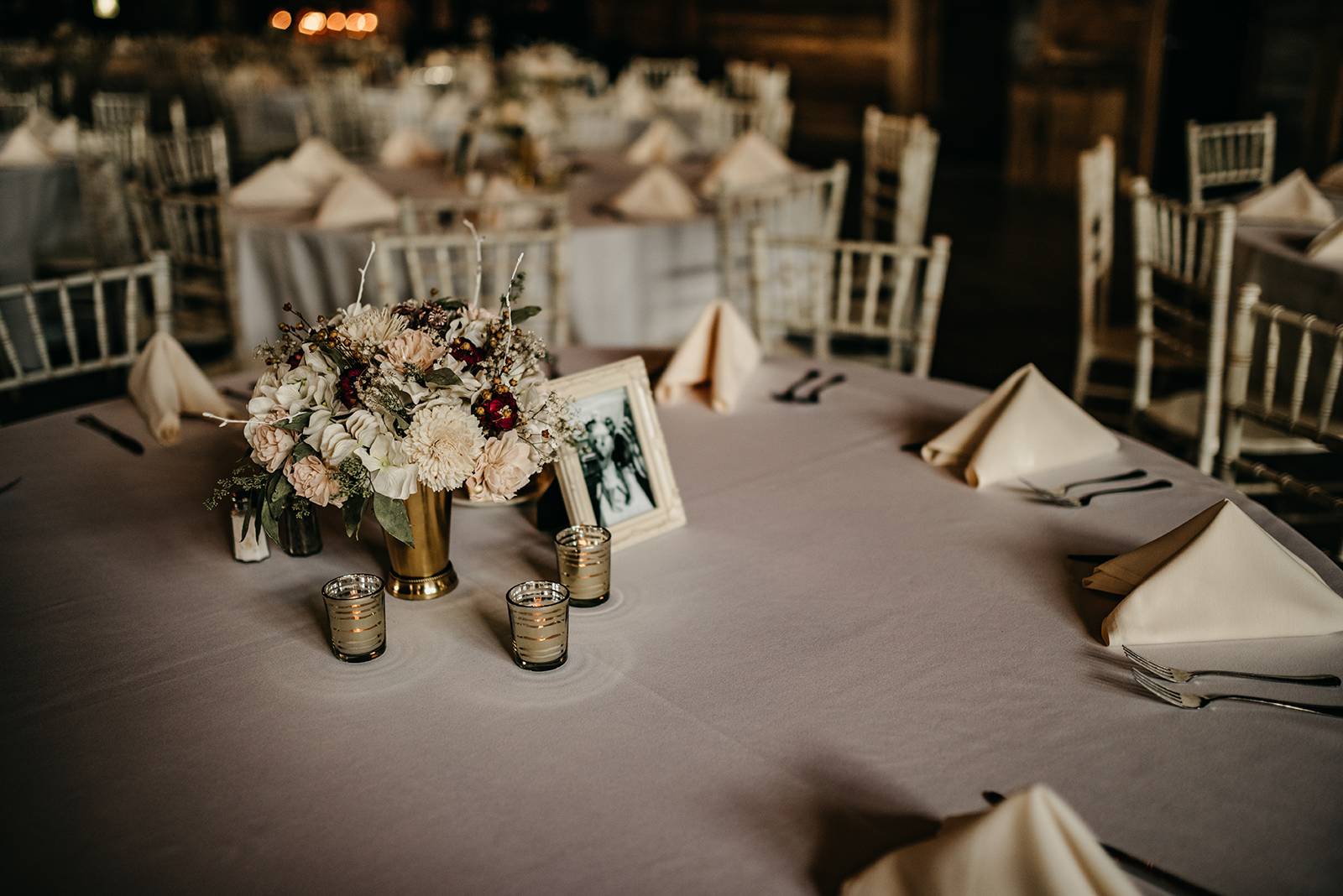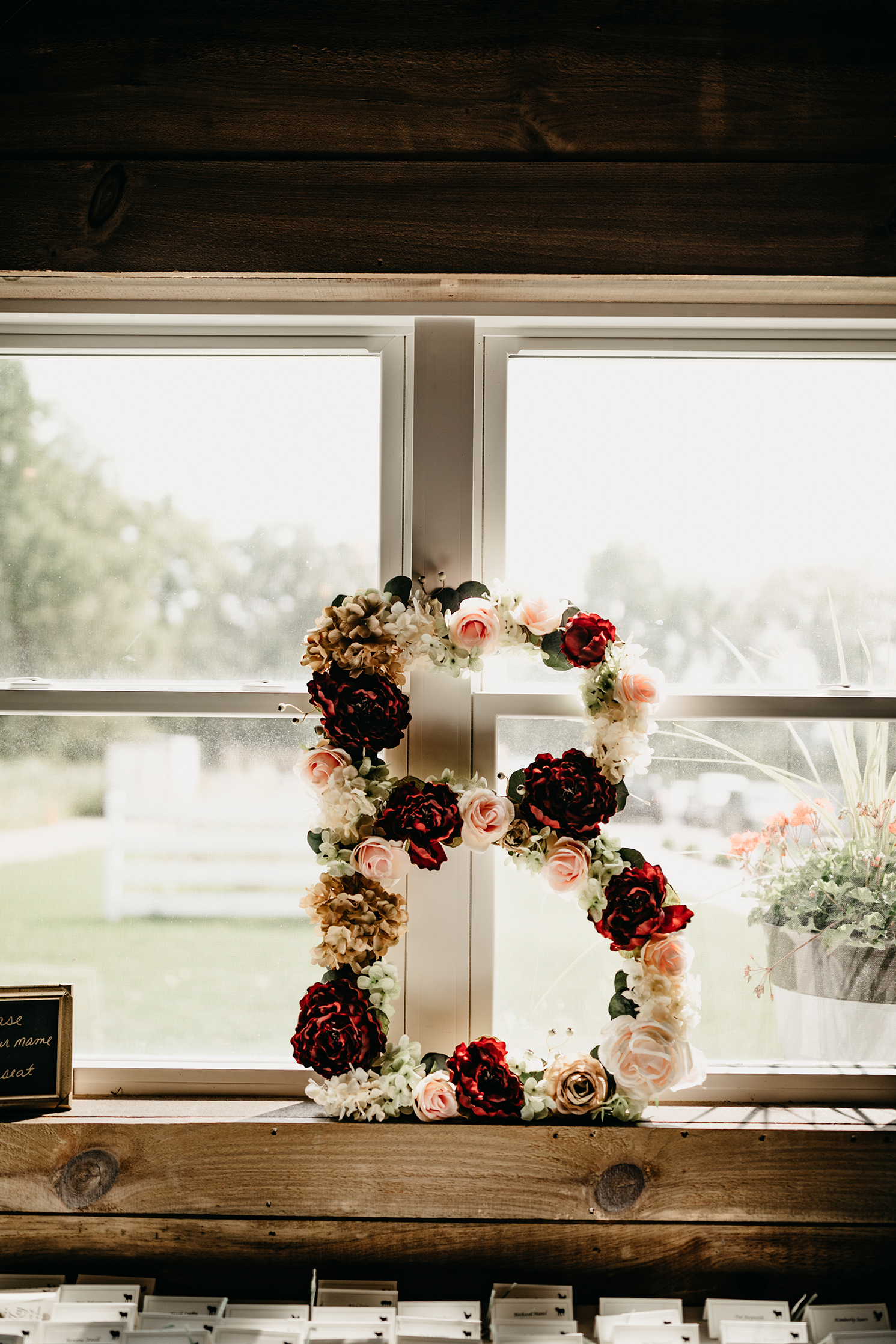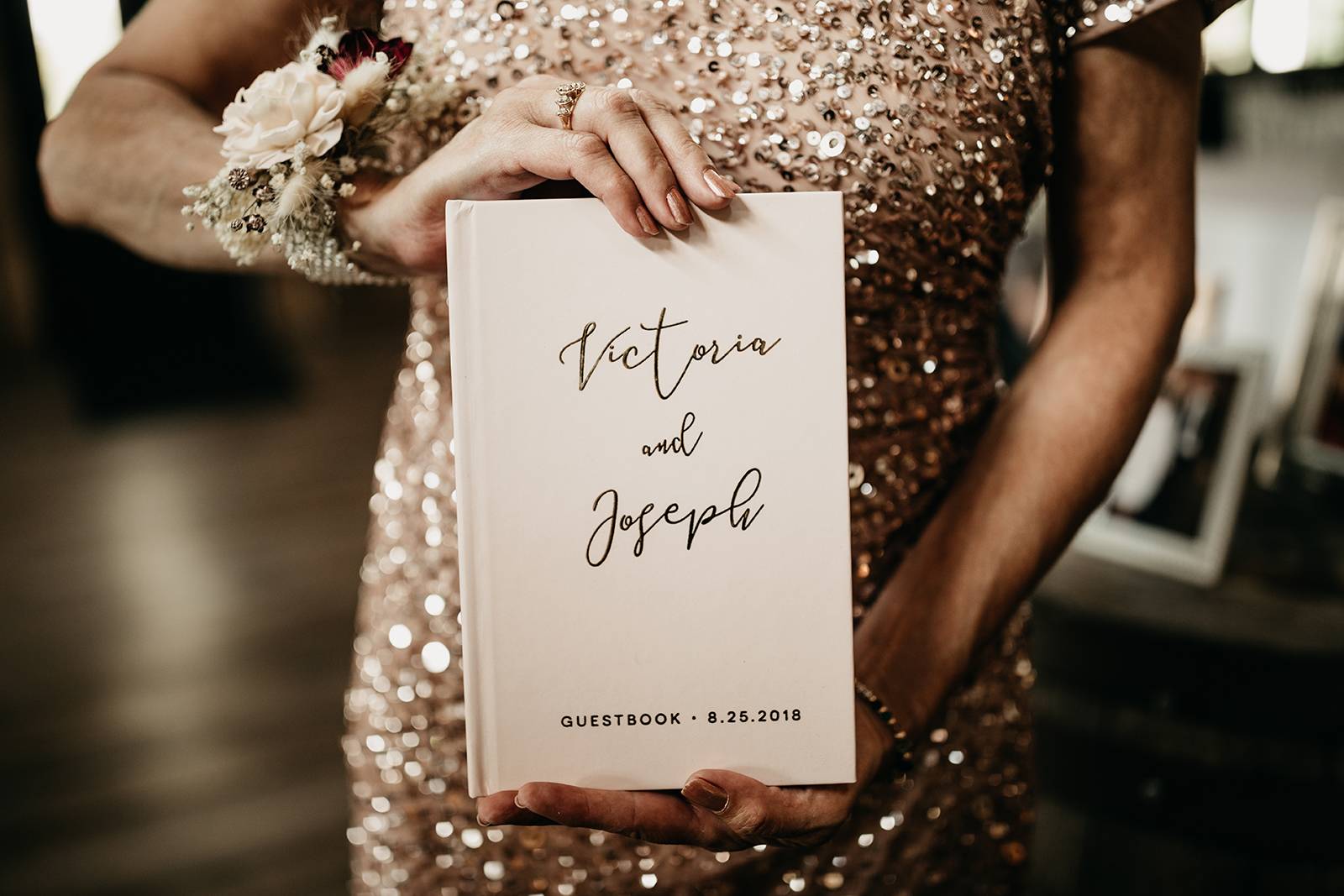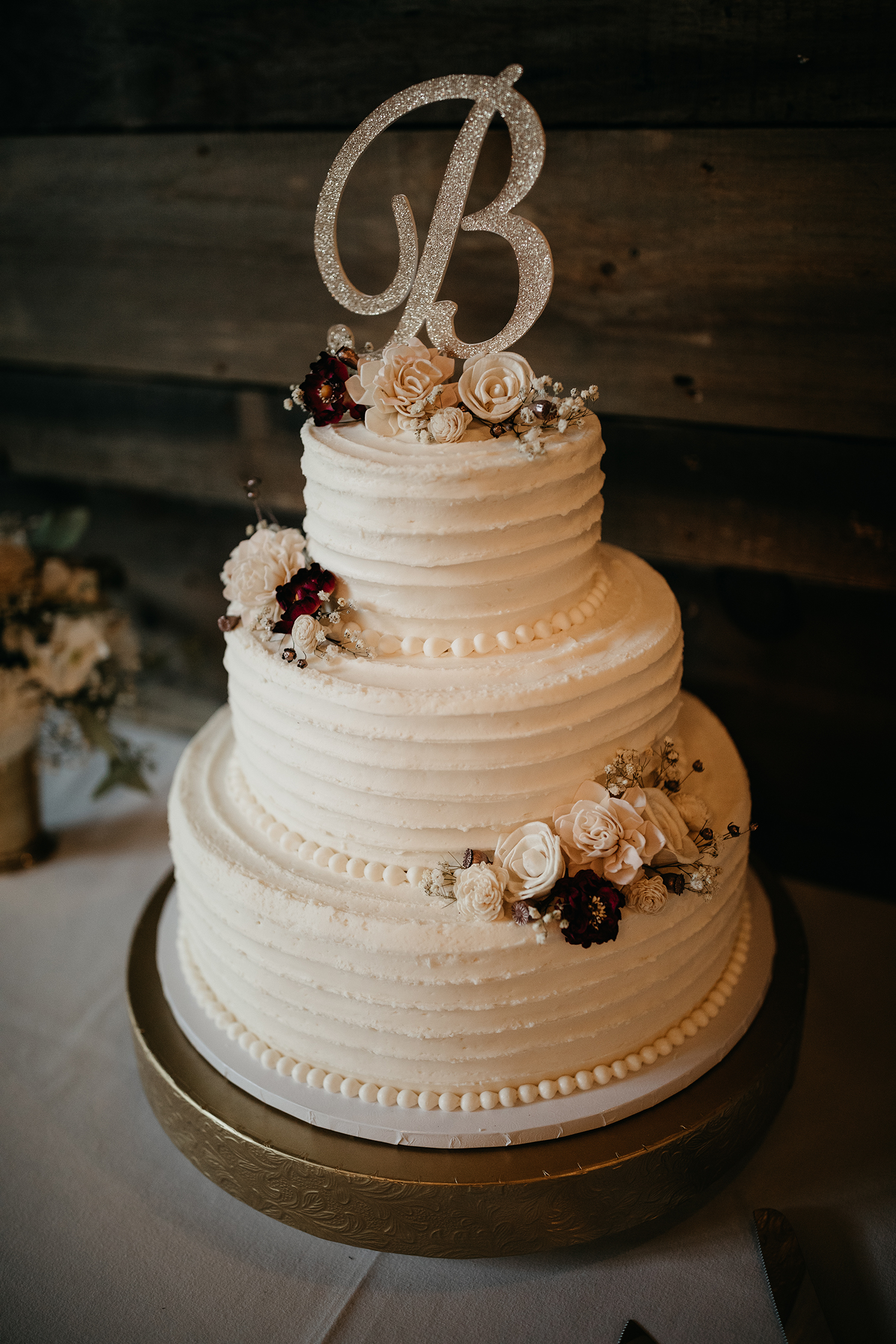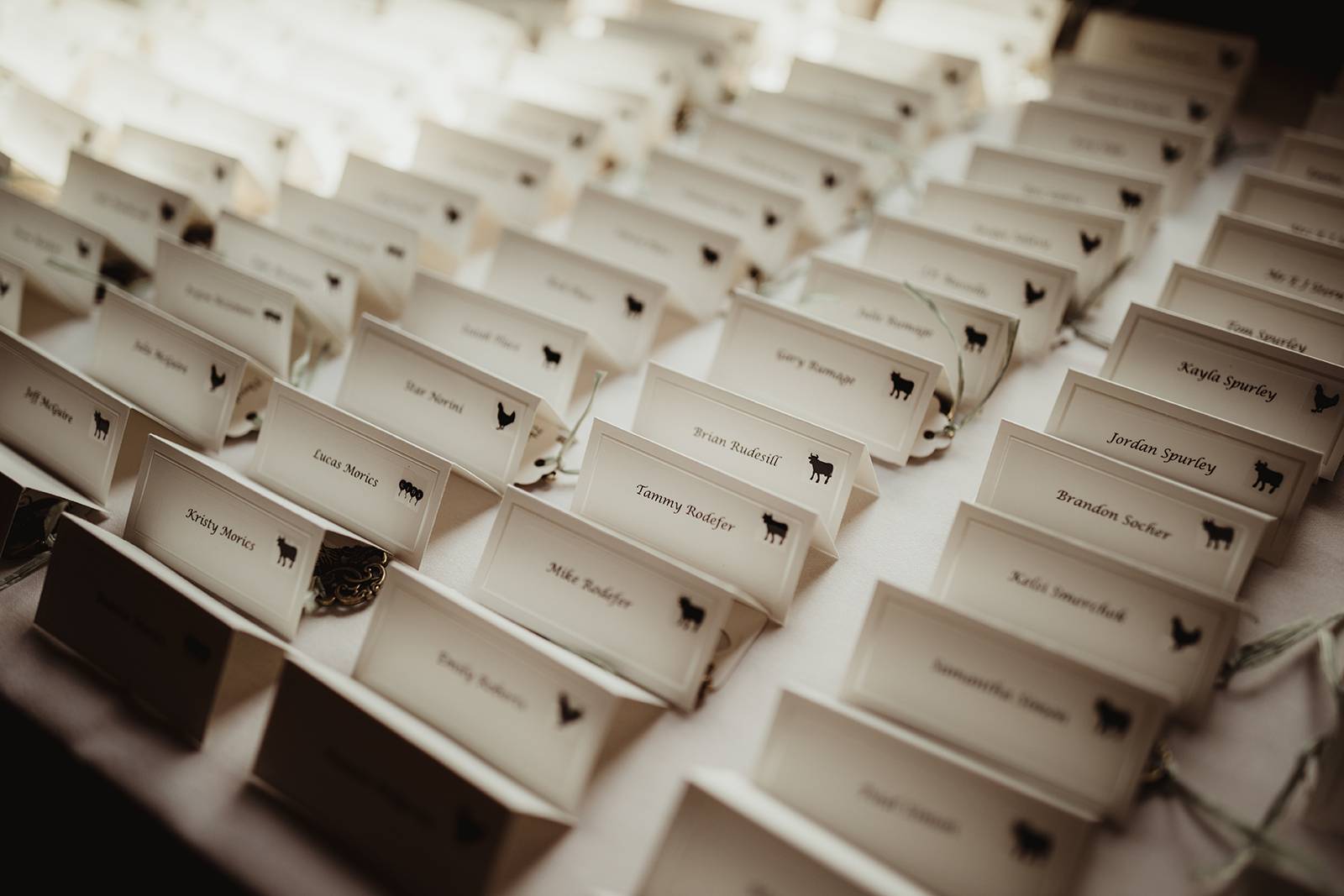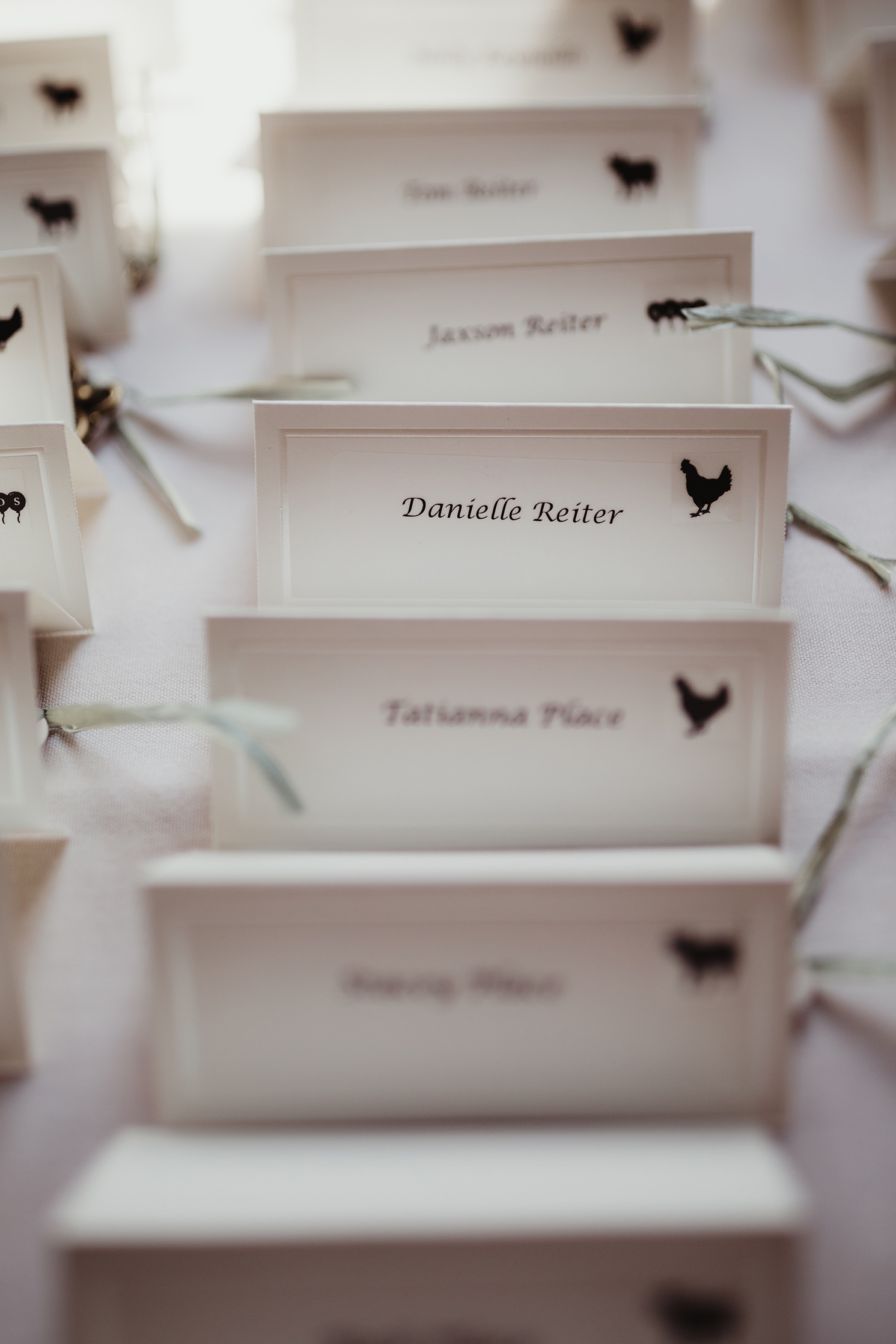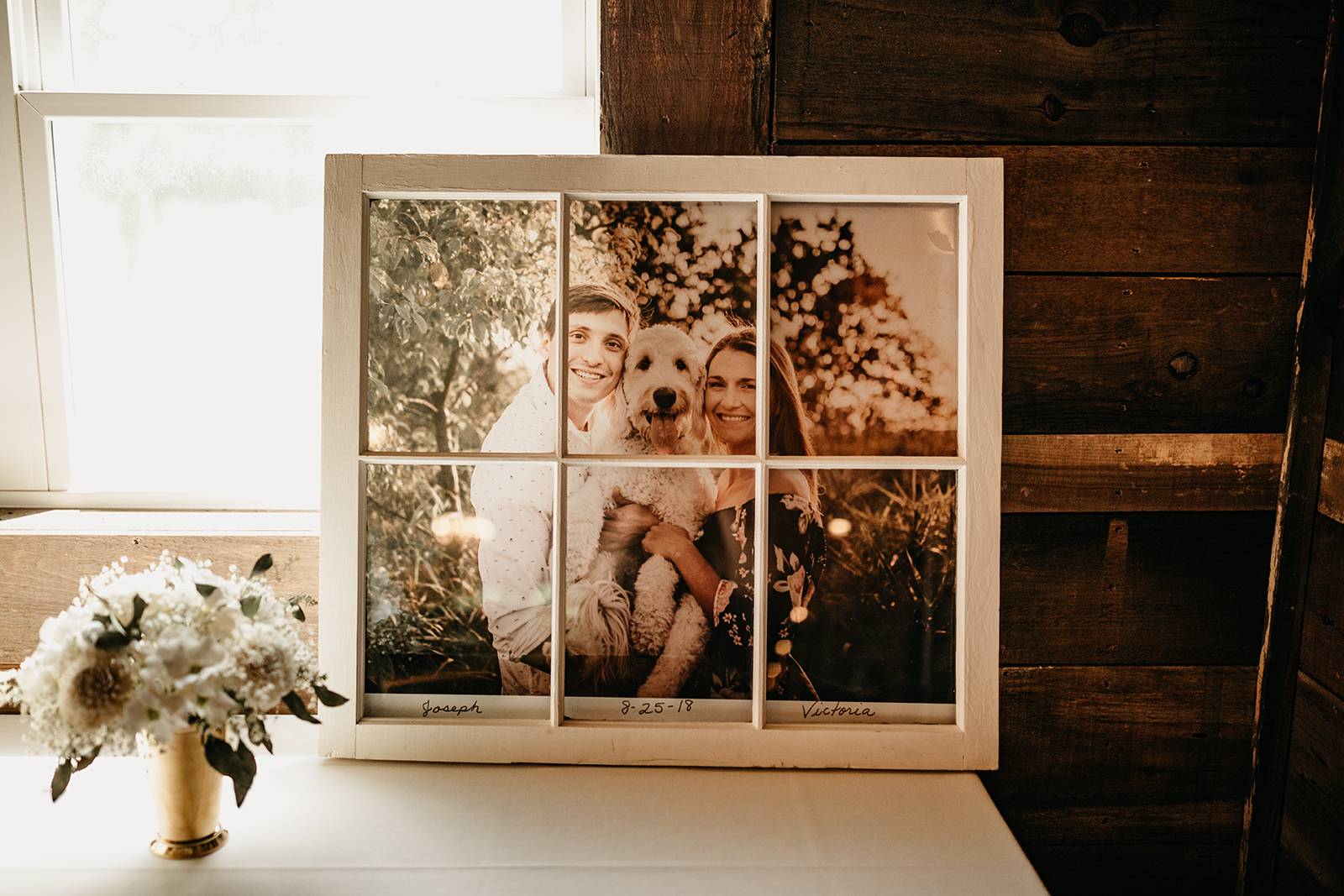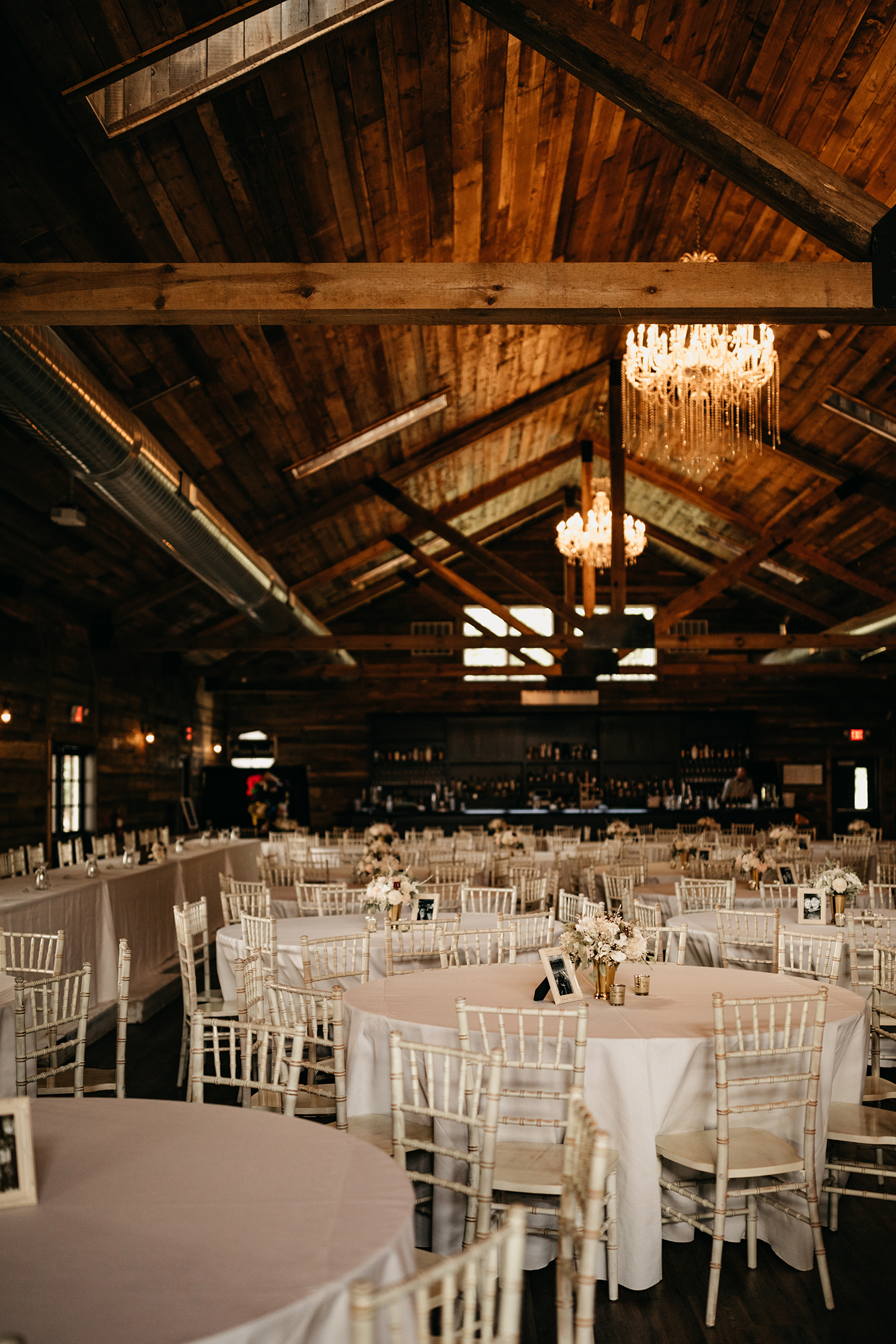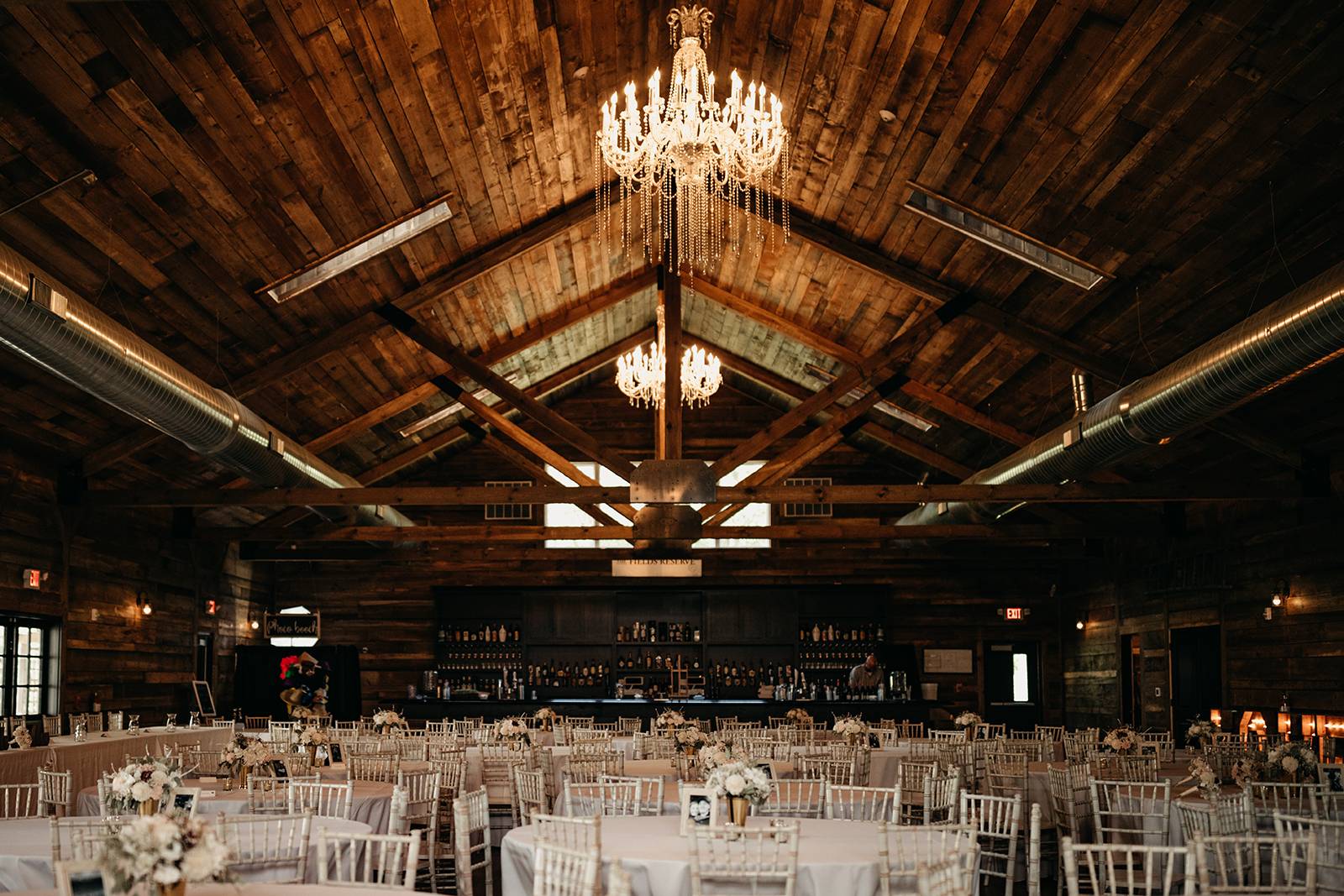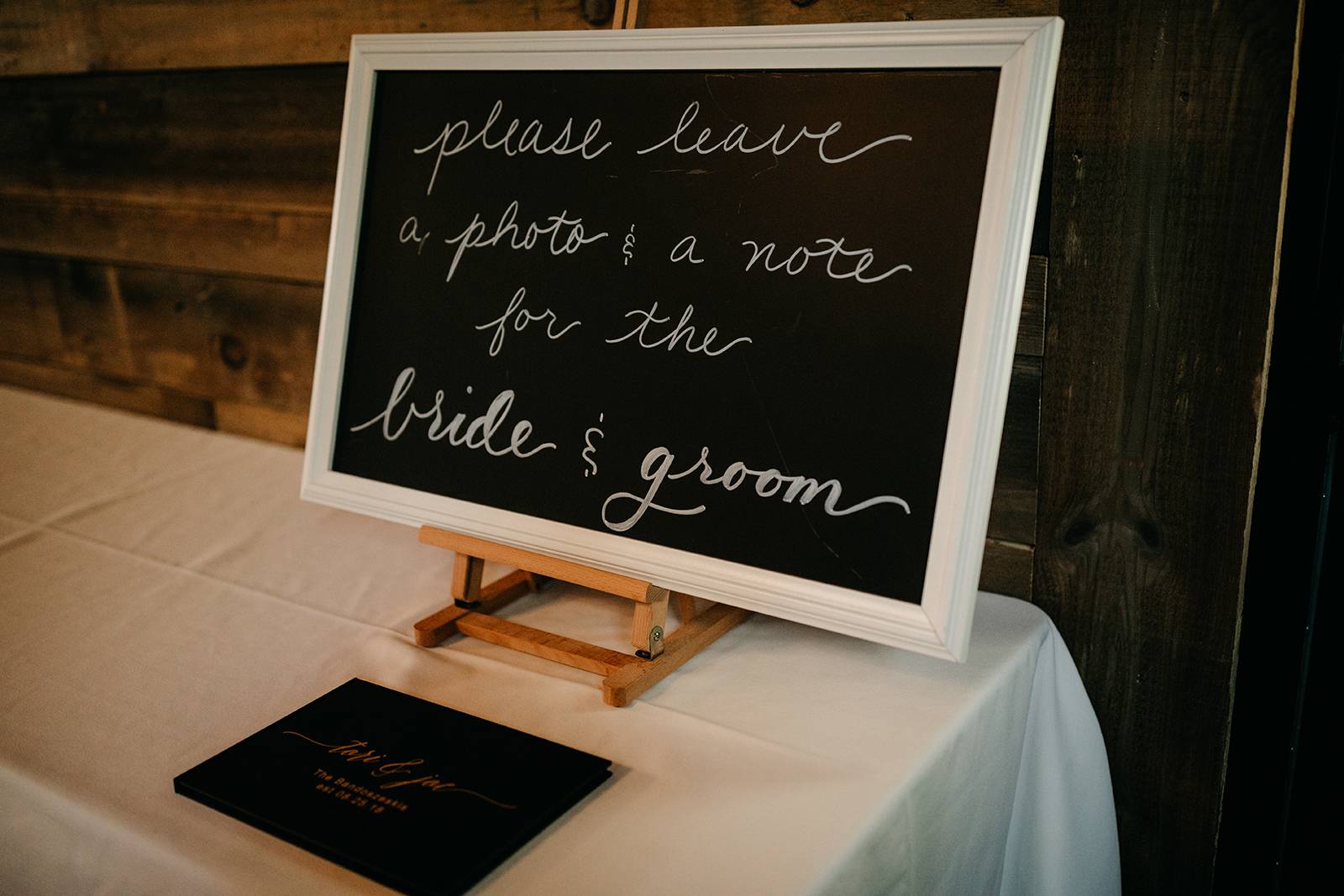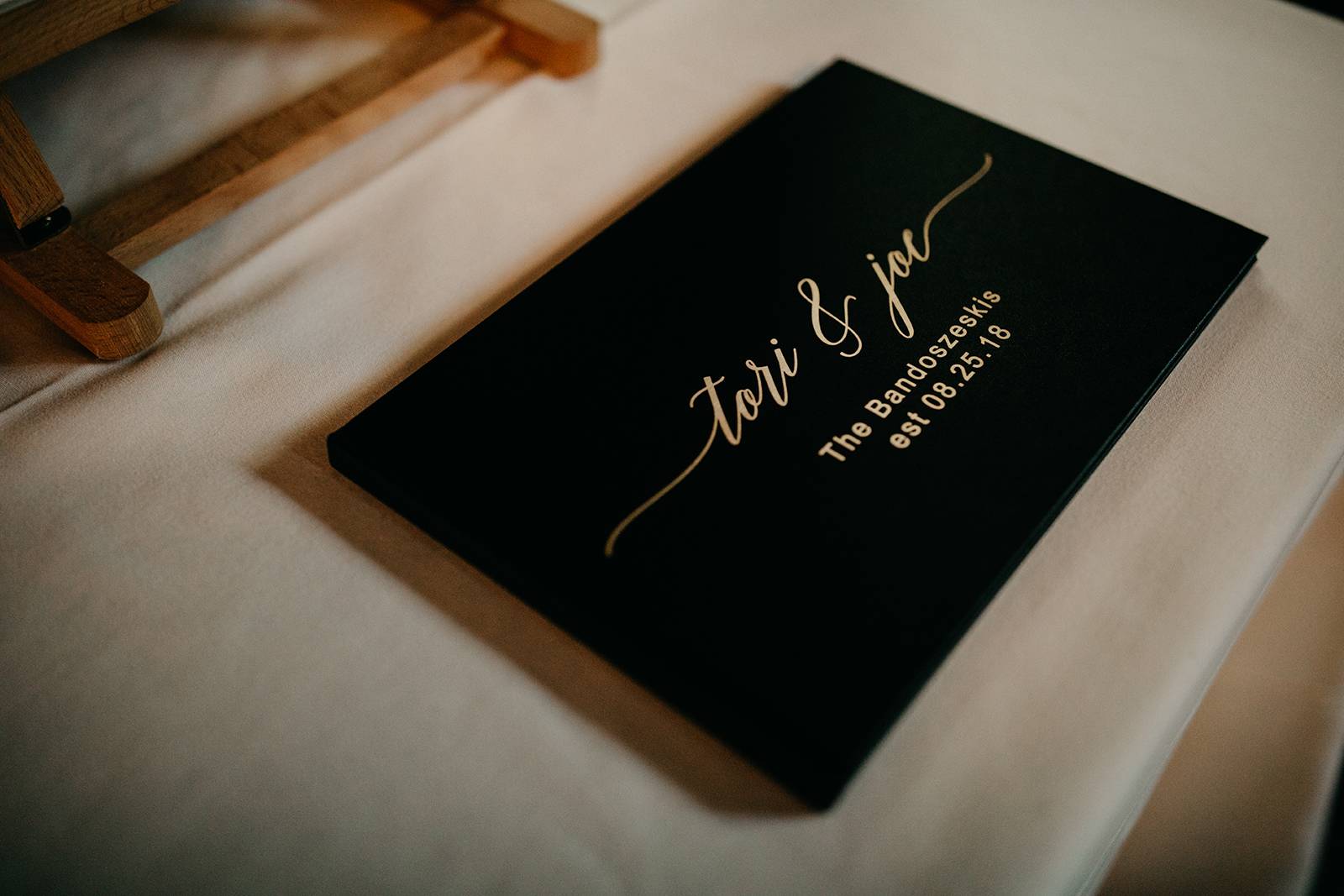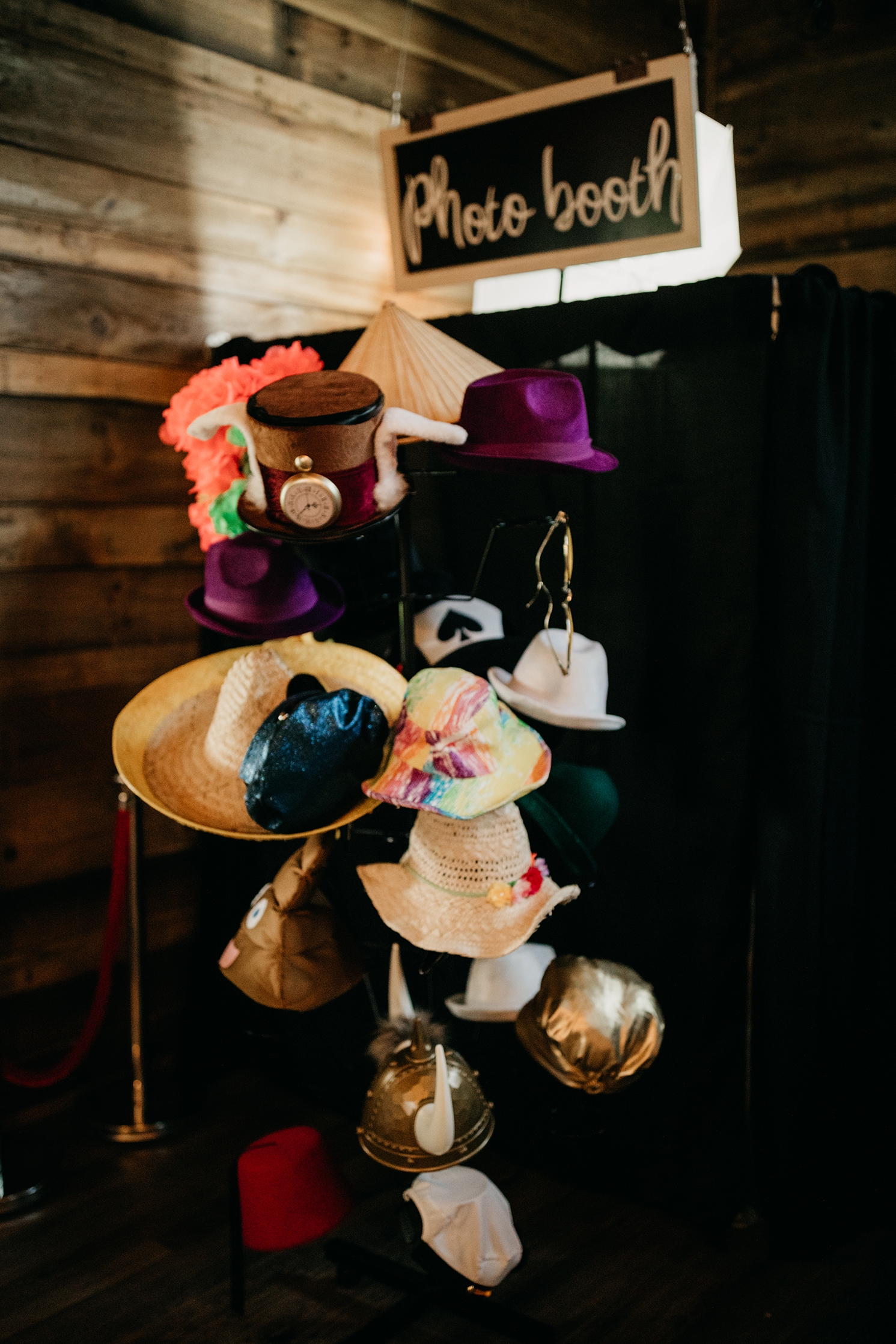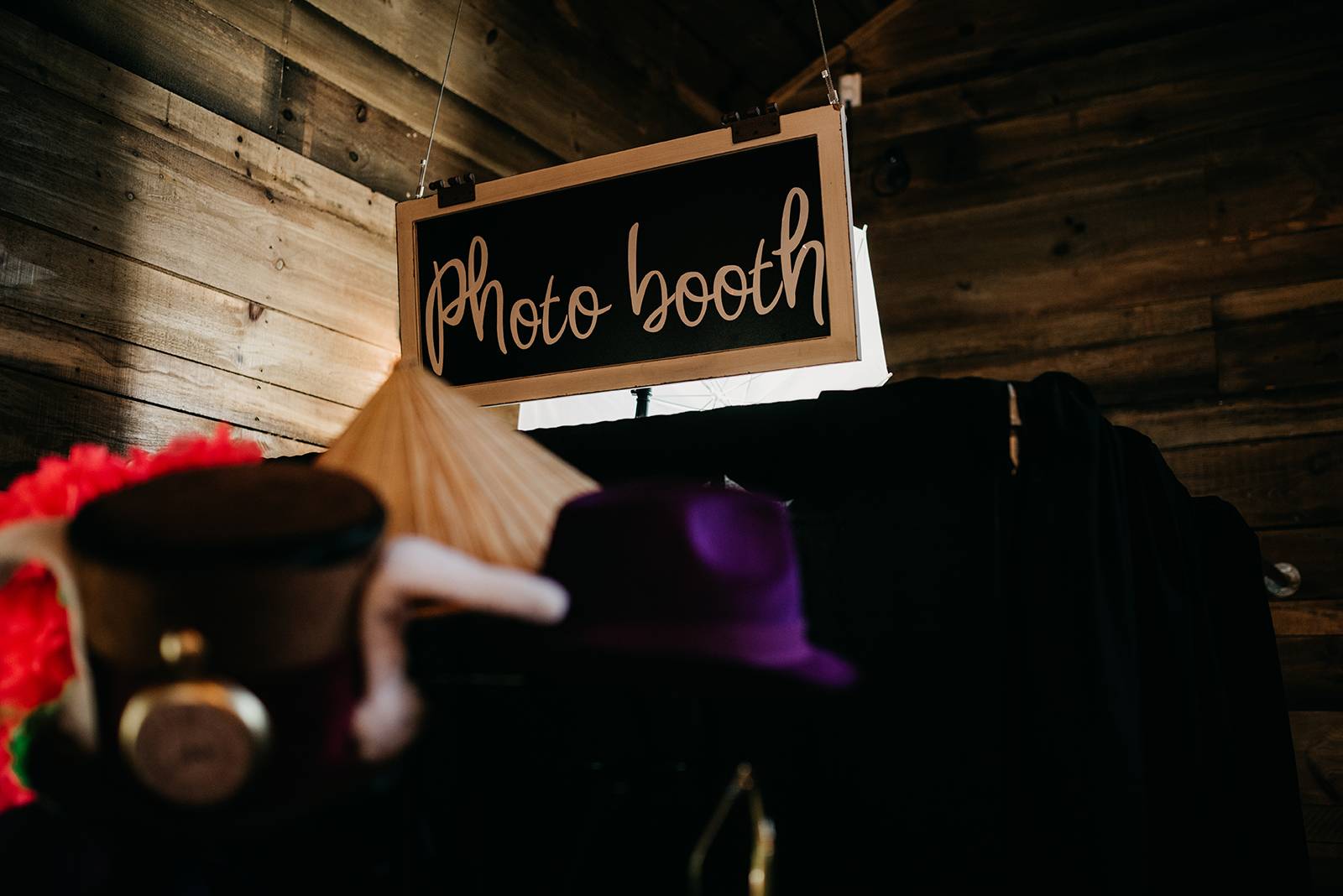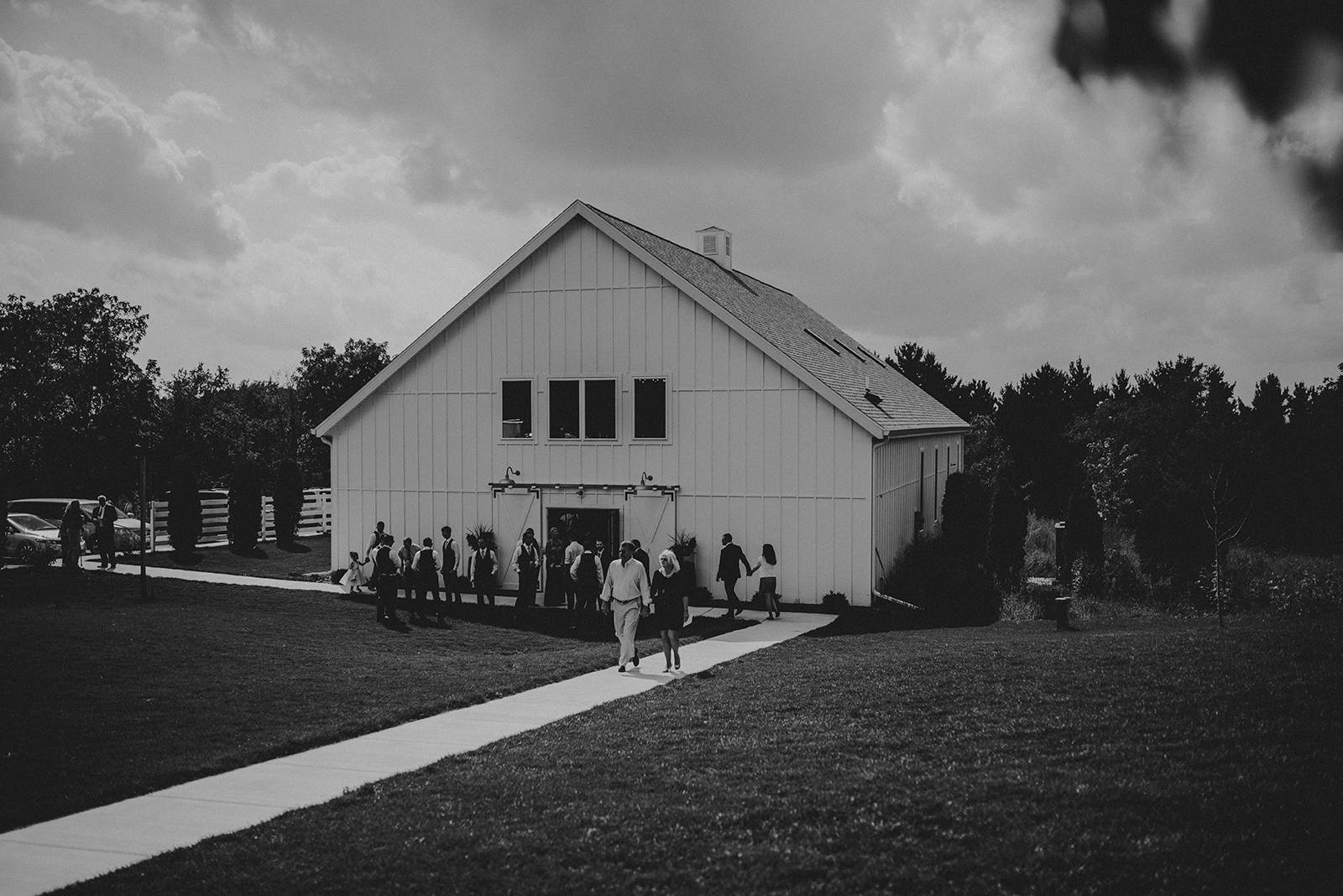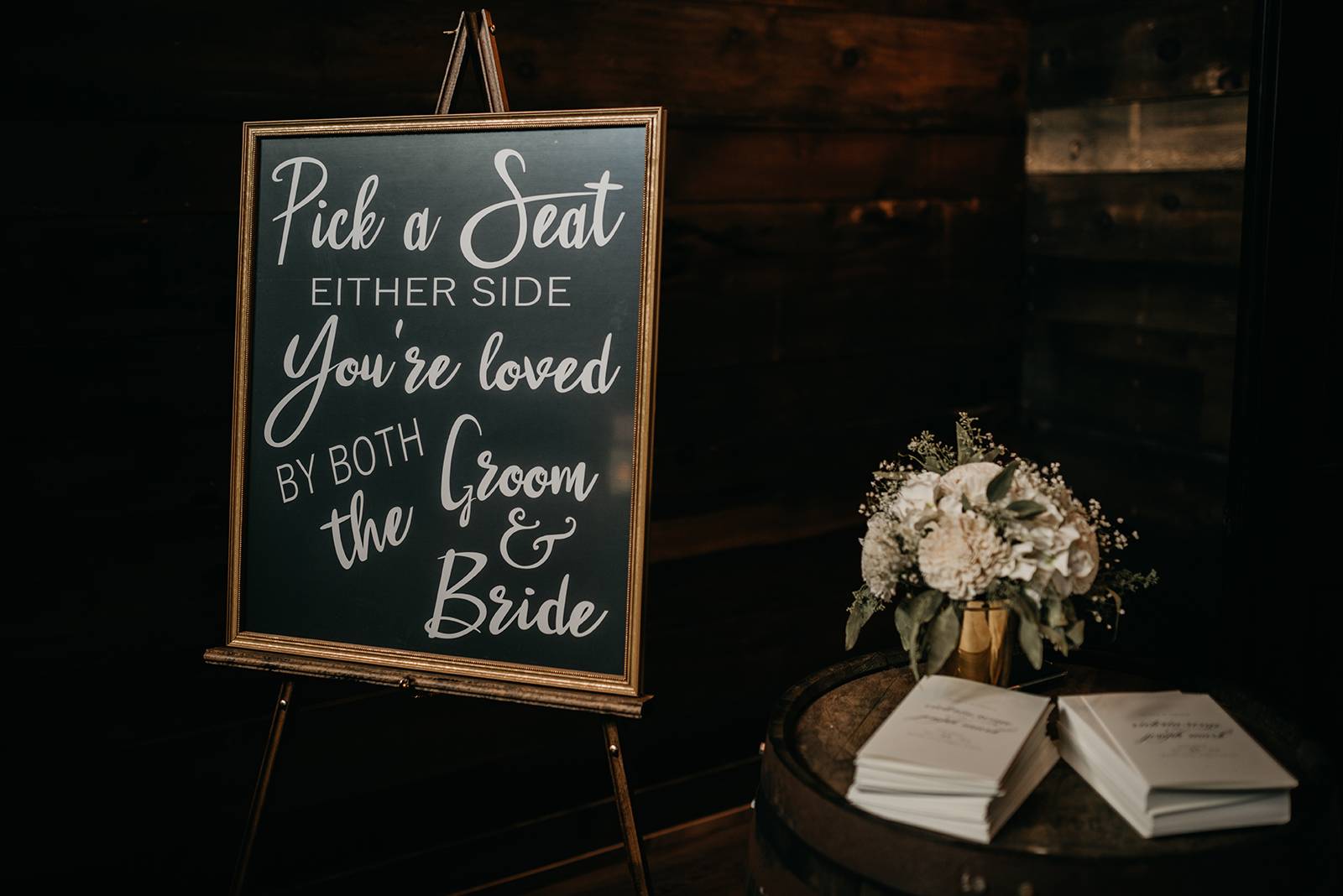 IS THERE ANY ADVICE YOU'D GIVE TO OTHER COUPLES PLANNING THEIR WEDDING? Don't stress the small stuff, keep it simple.

ANY WEDDING PLANNING REGRETS YOU'D DO DIFFERENTLY? None, I just wish the day didn't go by so fast!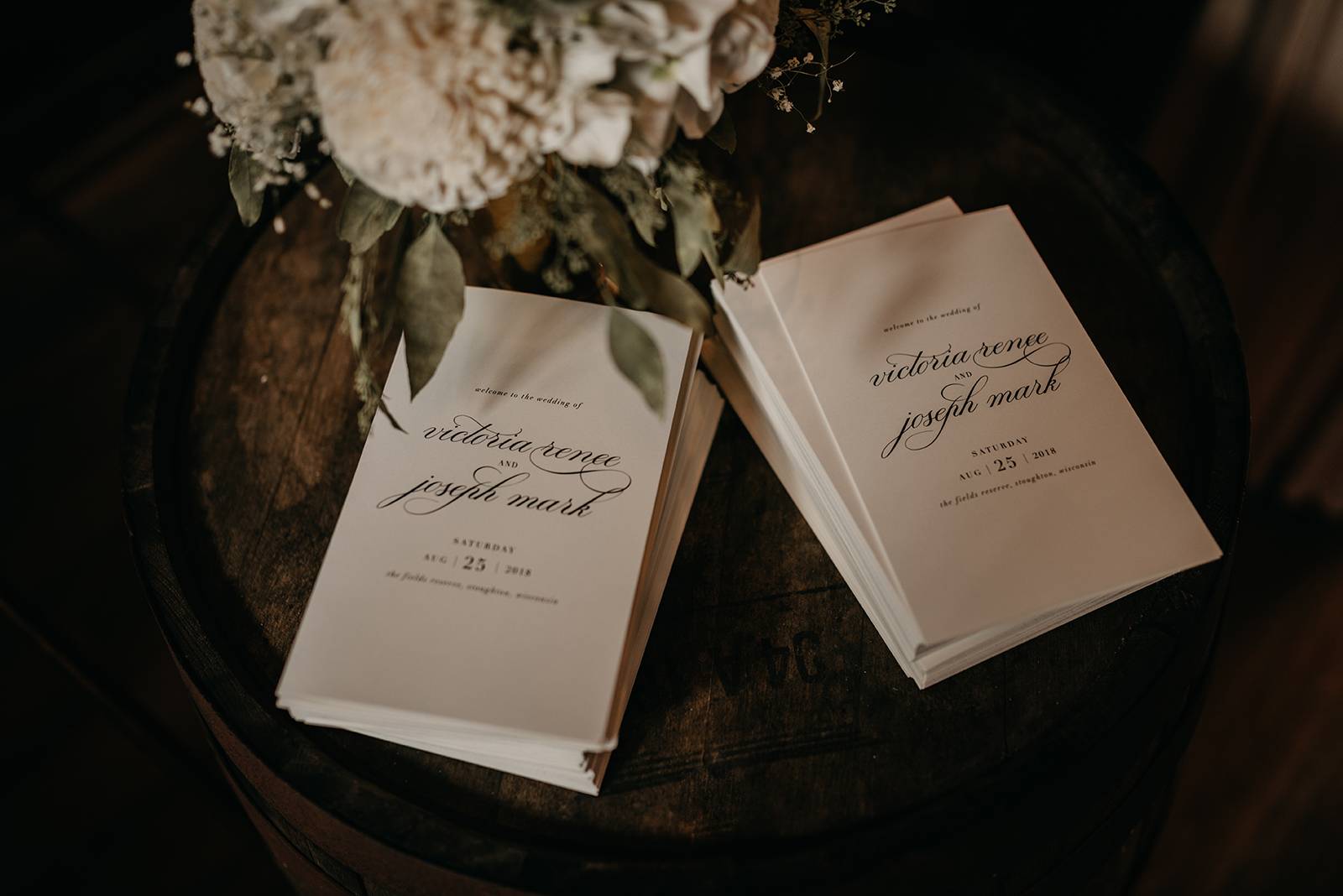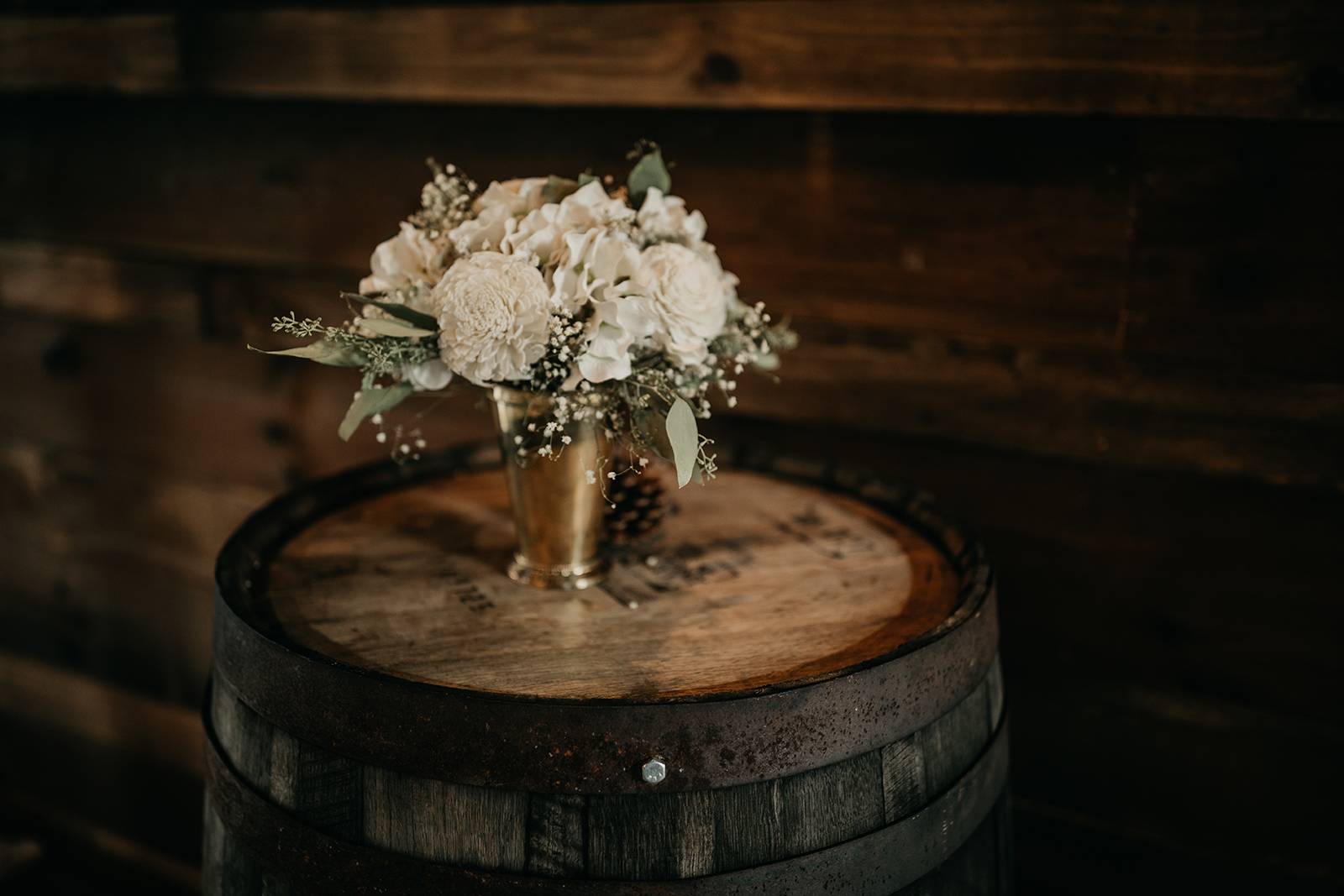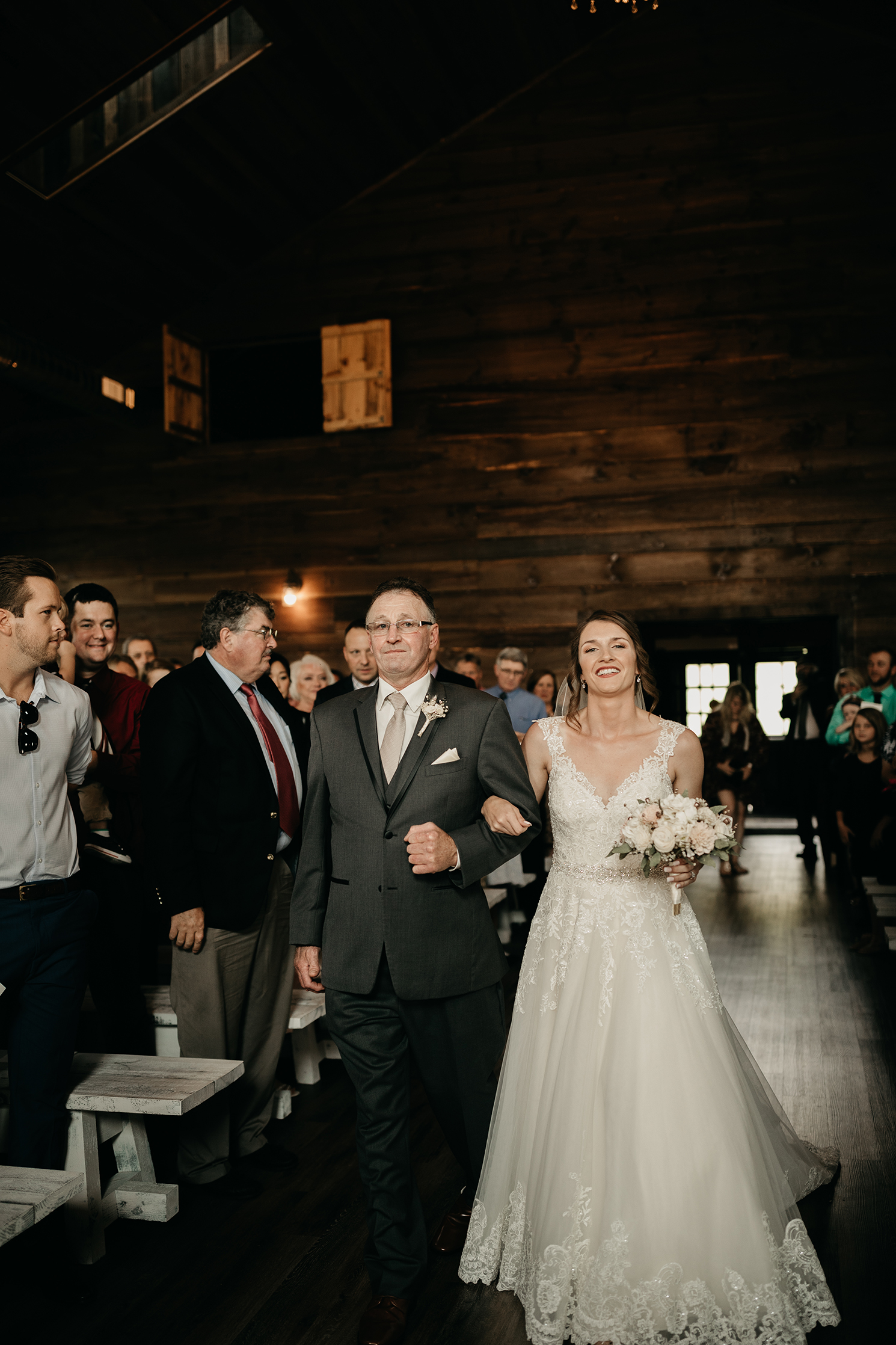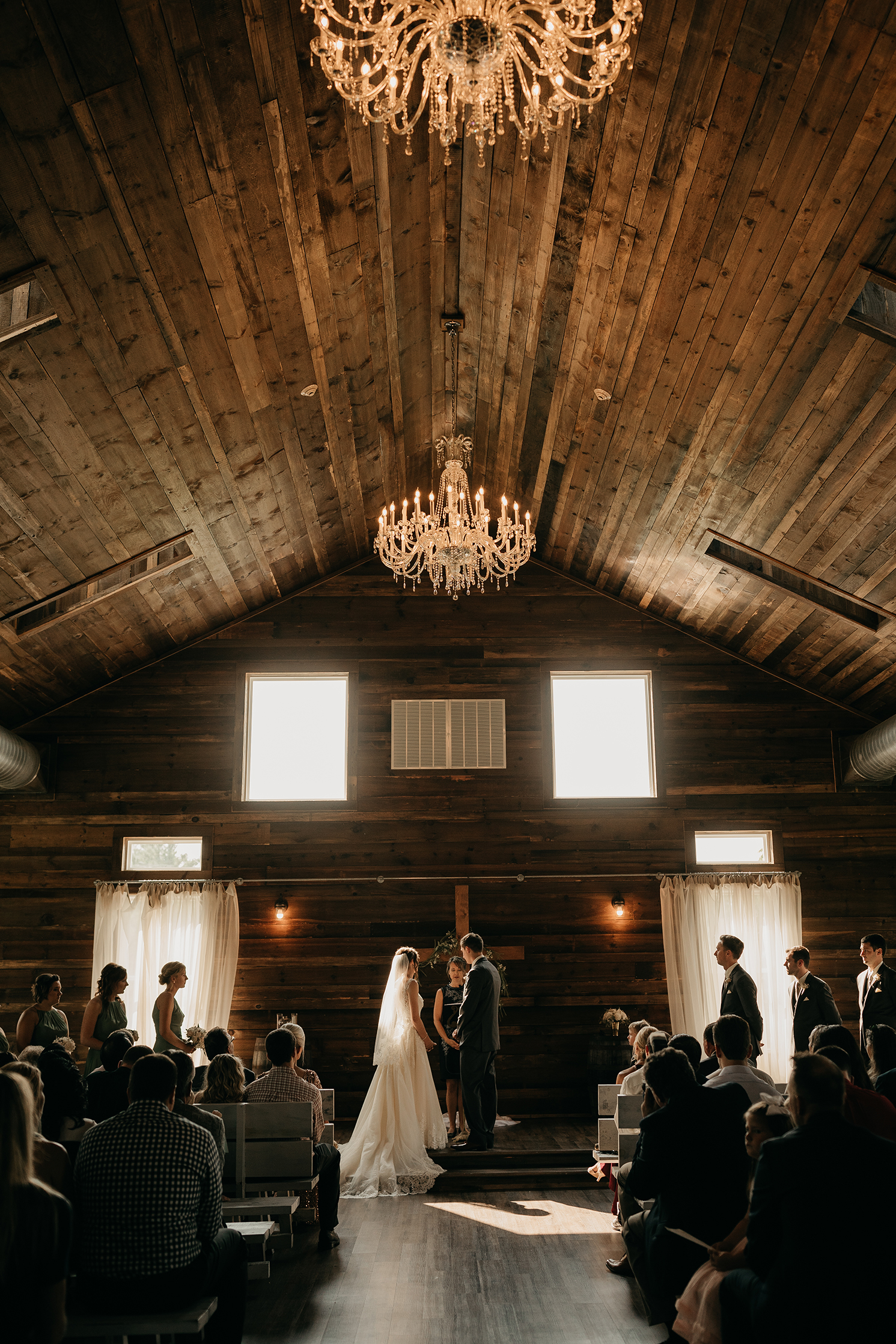 WHAT WAS YOUR FAVORITE MOMENT FROM YOUR WEDDING? Our ceremony was absolutely beautiful. It was the perfect amount of traditional while it still catered to Joe and I. It was just amazing and our officiant could not have done a better job! I also loved coming back from photos and seeing our families blended together playing games in the courtyard and dancing on the dance floor. It was great seeing everyone having so much fun!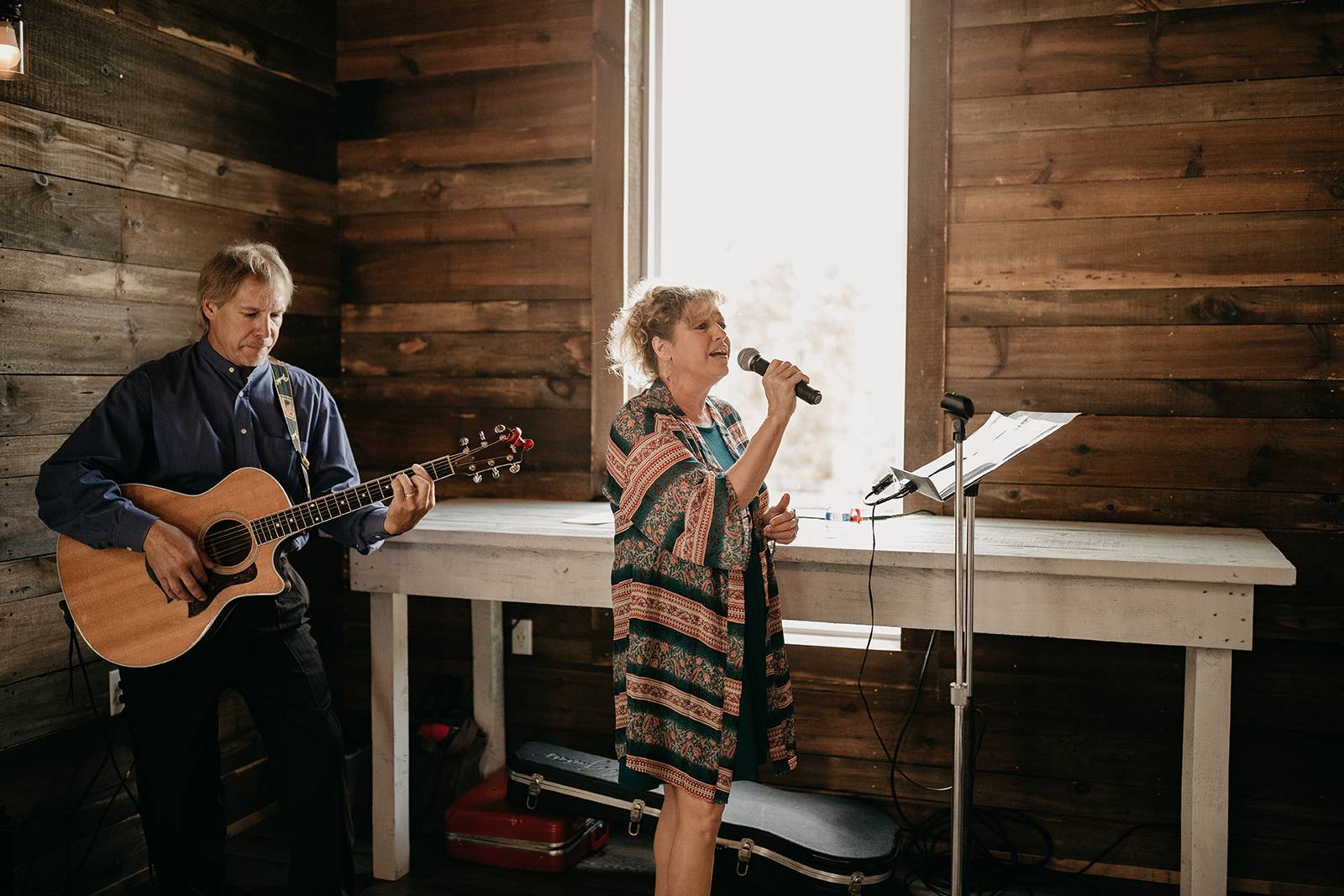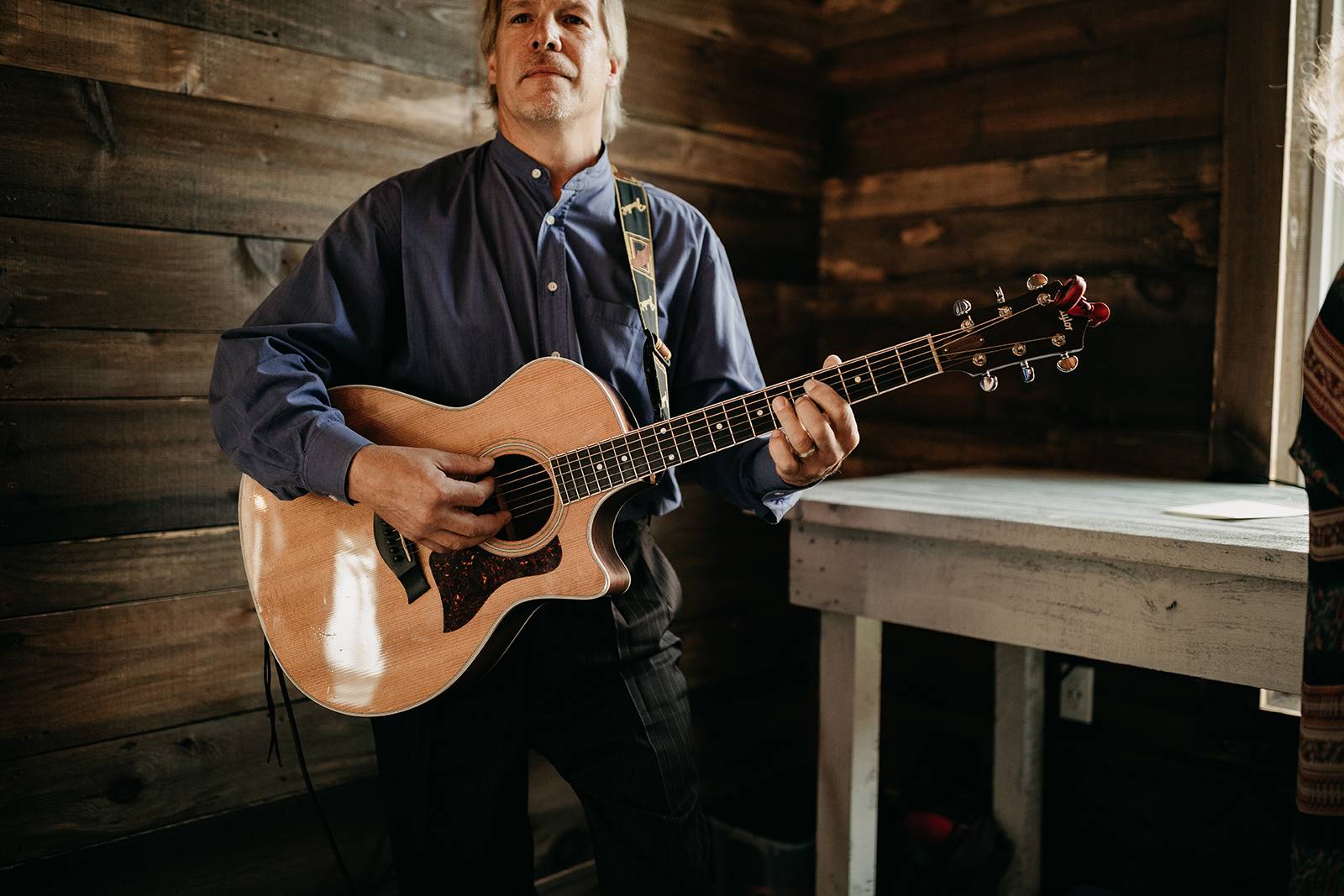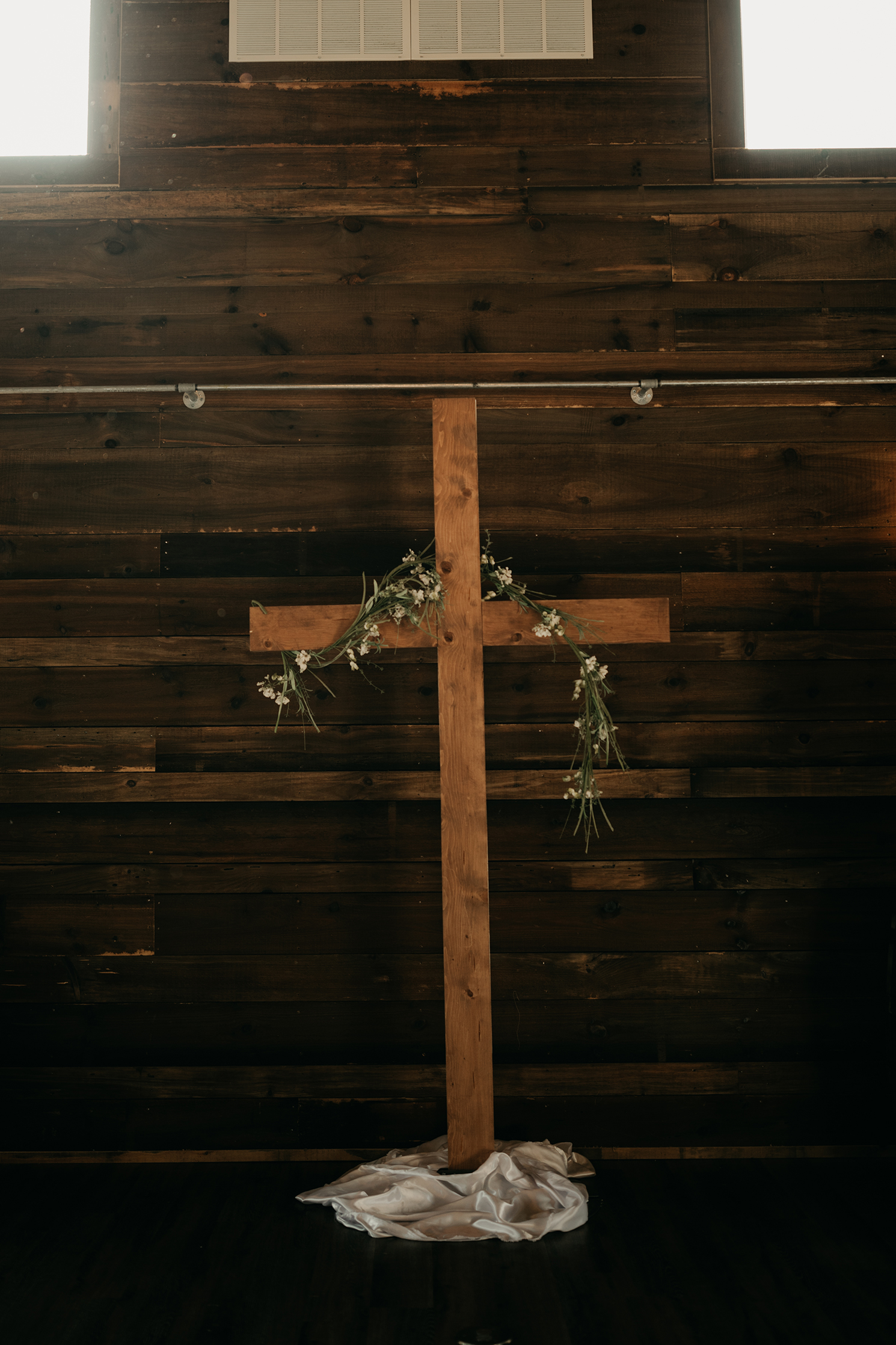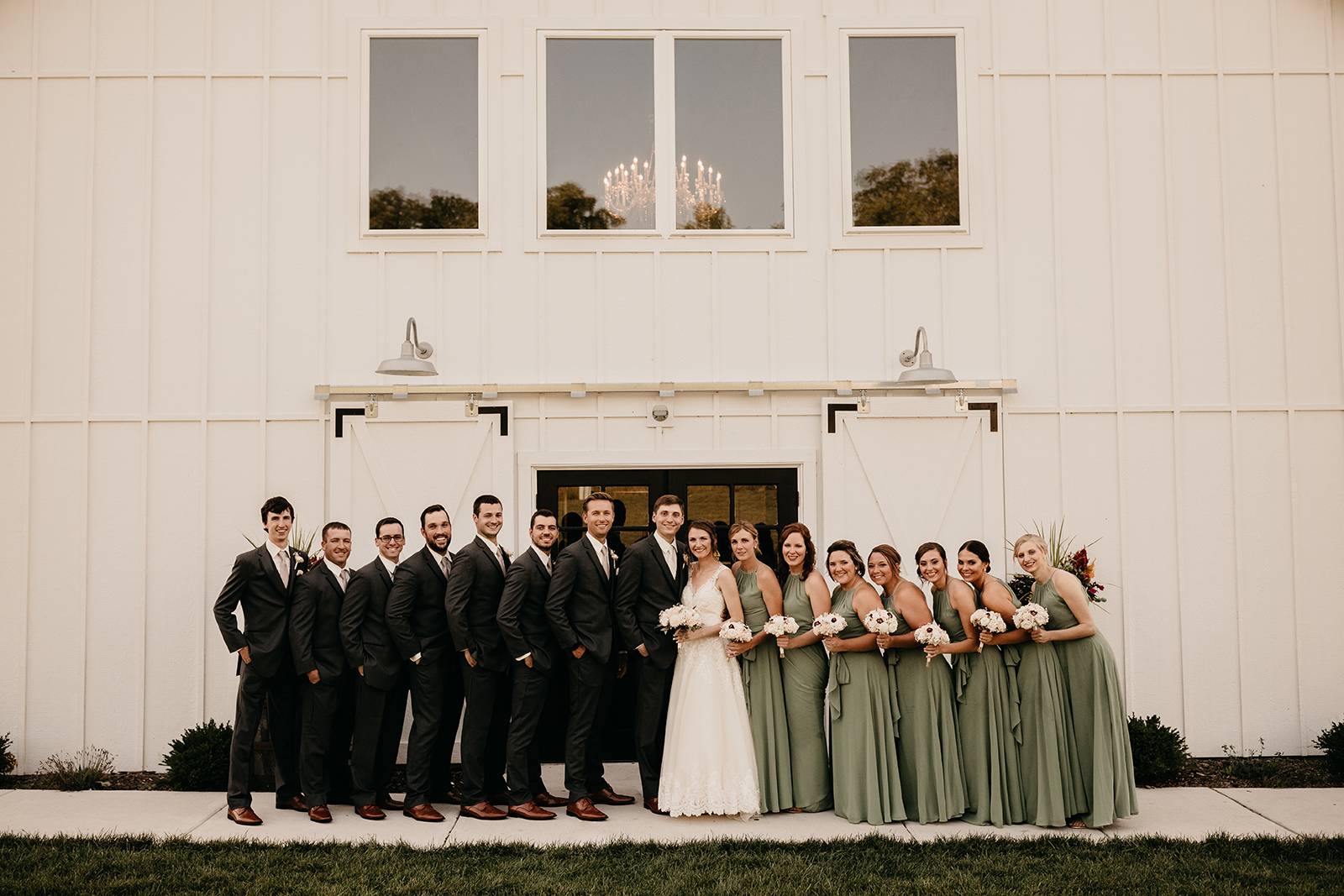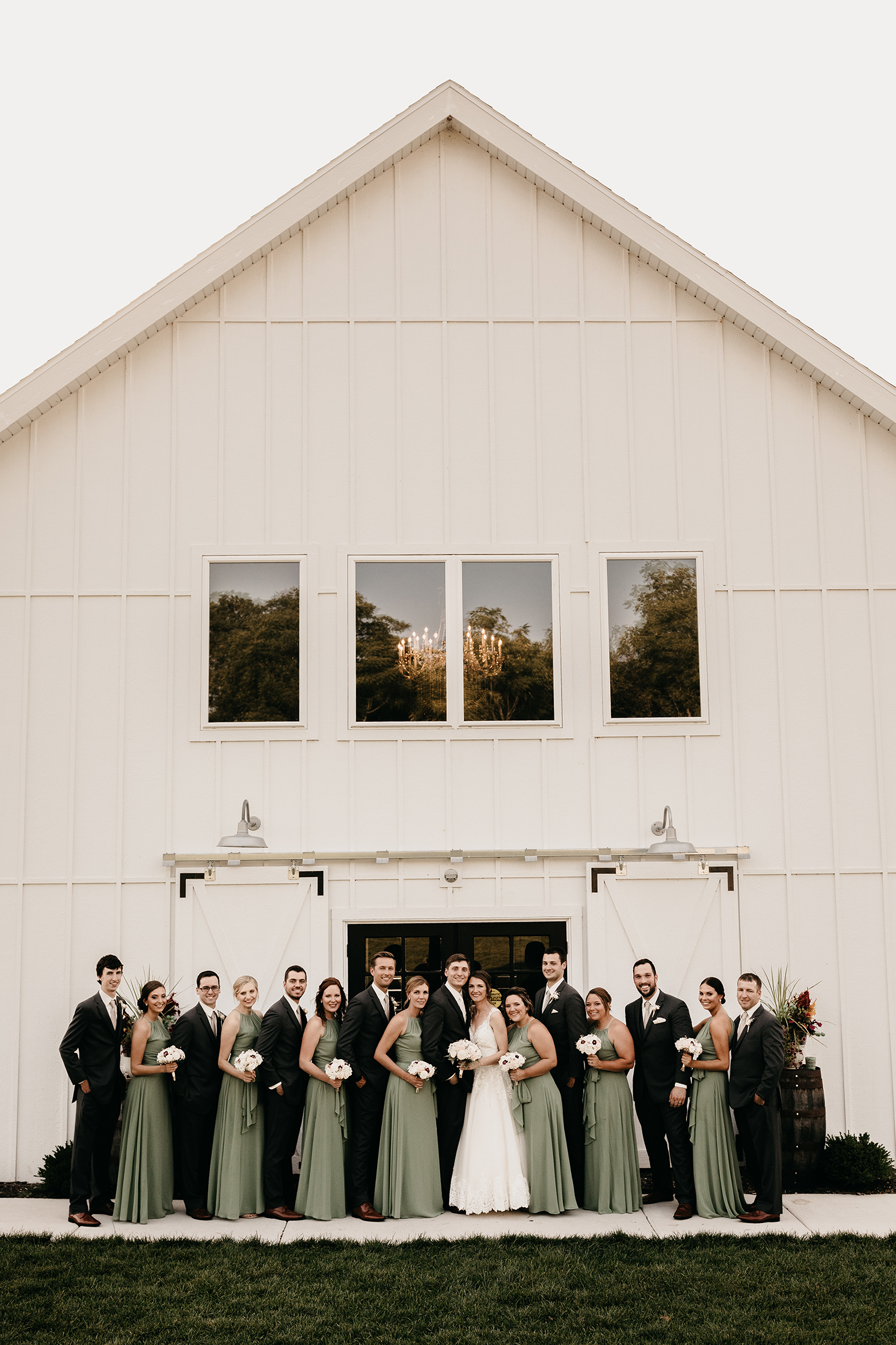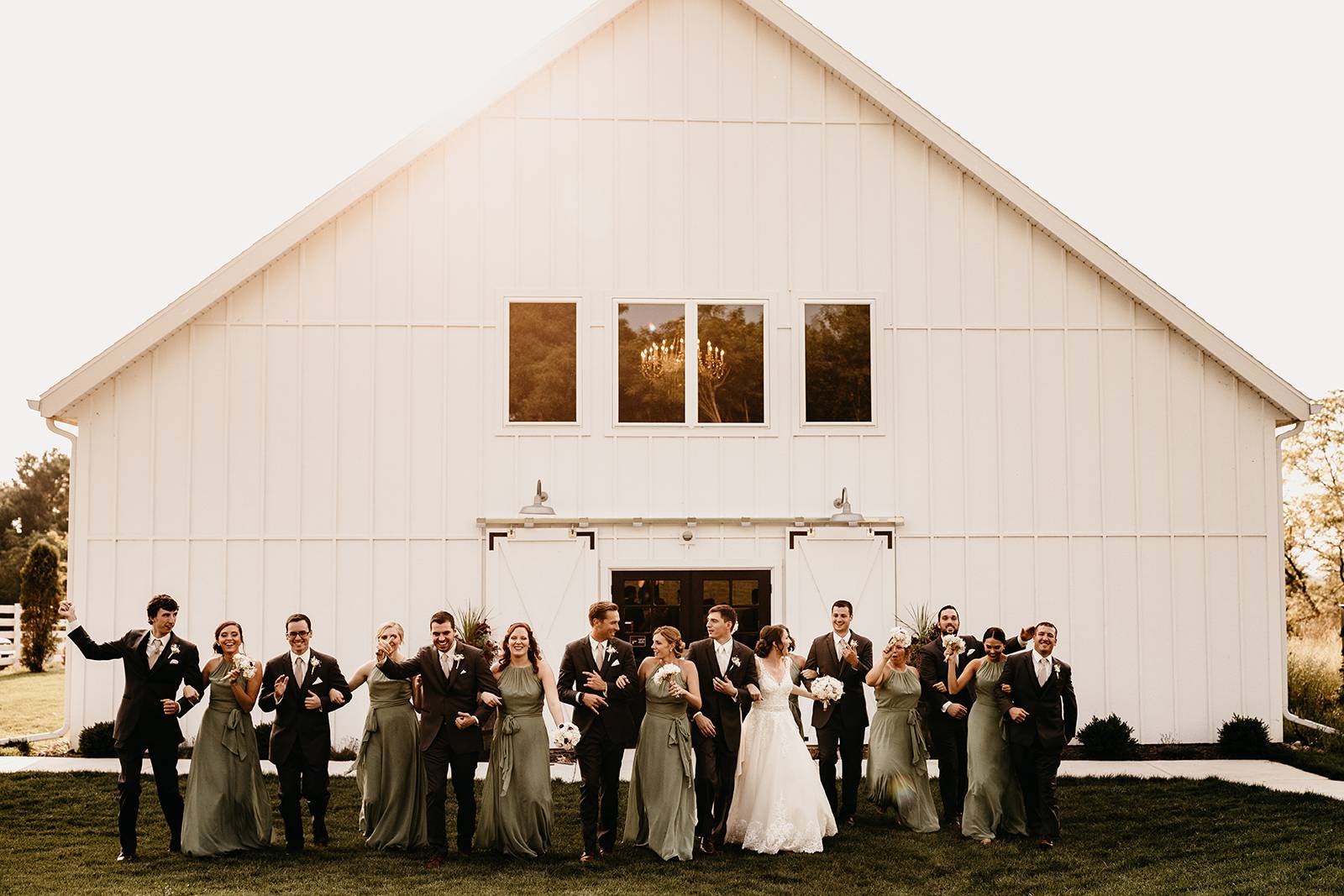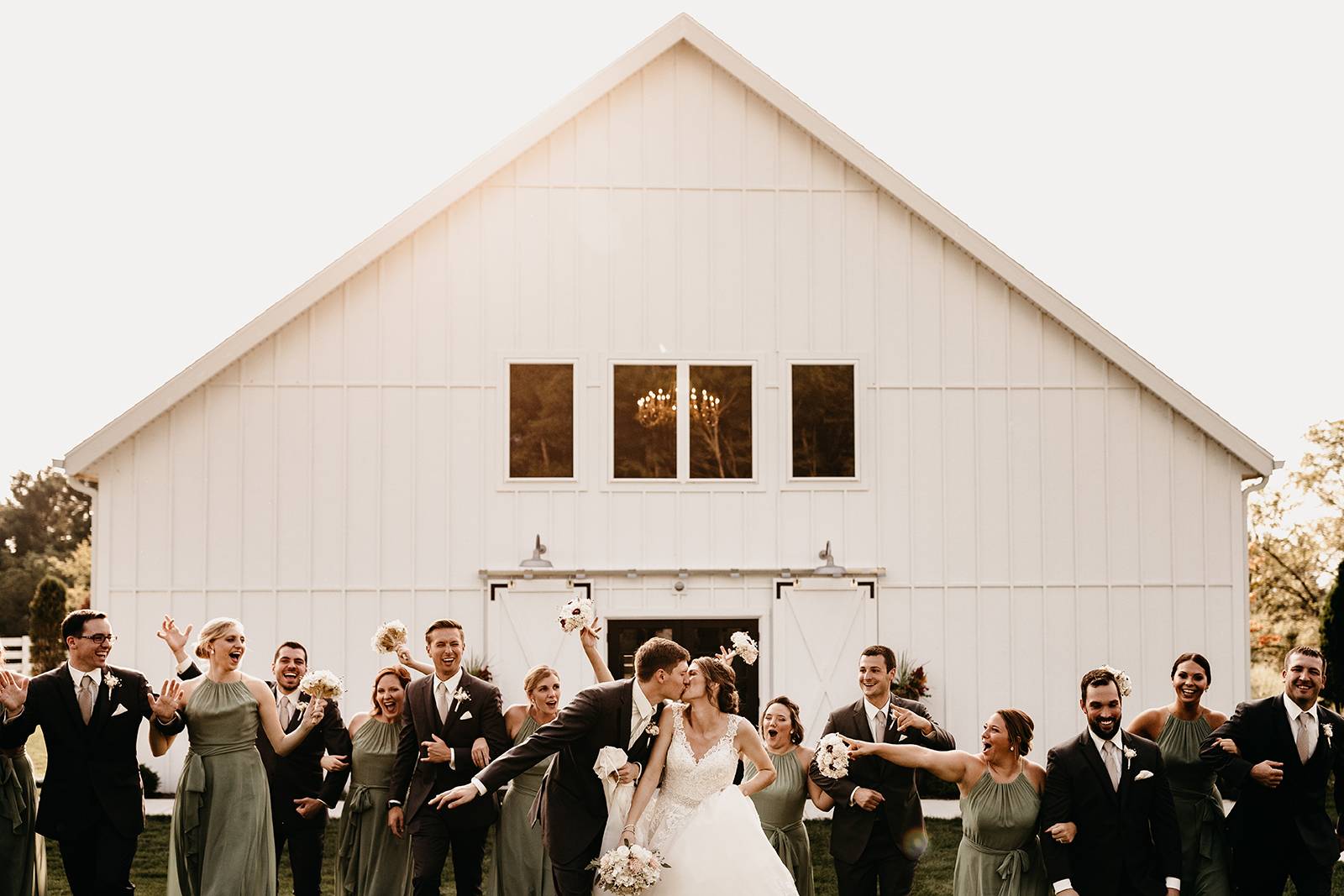 TELL US ABOUT YOUR HONEYMOON: Our original plans for our honeymoon were to go to Maui, but with the hurricane that hit right before our wedding, we made a last-minute change (the Thursday before our wedding) to our plans and decided to road trip to Hilton Head Island in South Carolina. Great weather with white beaches! We are planning a winter vacation to Punta Cana for our tropical getaway that we had originally planned.

WHAT DOES LIFE LOOK LIKE AFTER THE WEDDING? Life is pretty typical with our dog, Madison, who is 2. Much of our time is spent spoiling our little princess!