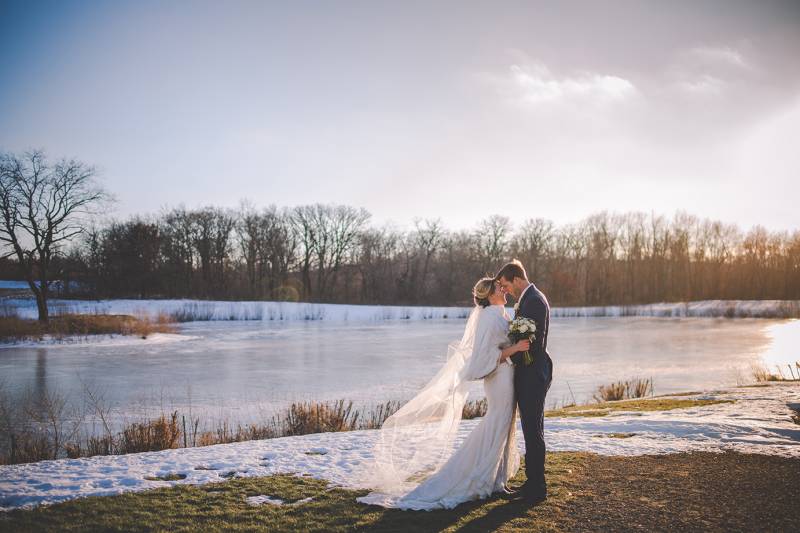 Gold sequin dresses and table runners, faux fur accessories, sippin' on bubbly and an appearance by Bucky Badger himself, can it get any more glam than that? And adding those details to New Year's Eve, you have the most glamorous wedding ever with beautiful photos by East Elm Photography.
WEDDING DATE: December 31, 2016

HOW DID YOU AND YOUR HUSBAND MEET? It was ladies night at Gray's Tied House in Verona and Jerrod Niemann was playing live. After the concert, my girlfriends and I headed to the bar area to get a couple drinks, and Pete was there with his friends. He happened to be standing in a group of guys, so I walked over by them and said, "It looks like you guys need a lady!" Pete and I ended up talking until bar close.
HOW DID YOU KNOW HE WAS "THE ONE"? It was probably about a year into our relationship. Pete had moved into my condo for a couple months at that point and he had just started bringing his daughter over during his time with her. Watching him with his daughter was just beautiful. The bond that those two have was amazing, and he was such an incredible father on top of how amazing he had been to me, I knew we would have a happy future together.
TELL US ABOUT YOUR PROPOSAL: It was about 3 PM on a Thursday afternoon. It was my 29th birthday, and to be honest, I wasn't very excited about turning 29. I had just woken up from working a 12 hour night shift at the hospital the night before, and I wasn't in a very good mood since my phone was going off all day while I was trying to sleep and because I was turning 29. Pete was able to pick up his daughter a bit earlier than usual so she was home when I woke up. I had just sat down on the couch with a giant cup of coffee when Pete and his daughter Ali came and sat next to me. They started telling me "happy birthday" and then Pete started talking about how much he and Ali loved me. He then got down on one knee and asked me to be his wife! I started laughing and crying at the same time, and when I was able to get my composure for a second, I mumbled, "yes." After a solid minute of laughing/crying and hugging, Ali asks, "Well, what did she say?" As bummed as I was to be turning 29, my birthday was actually completely amazing.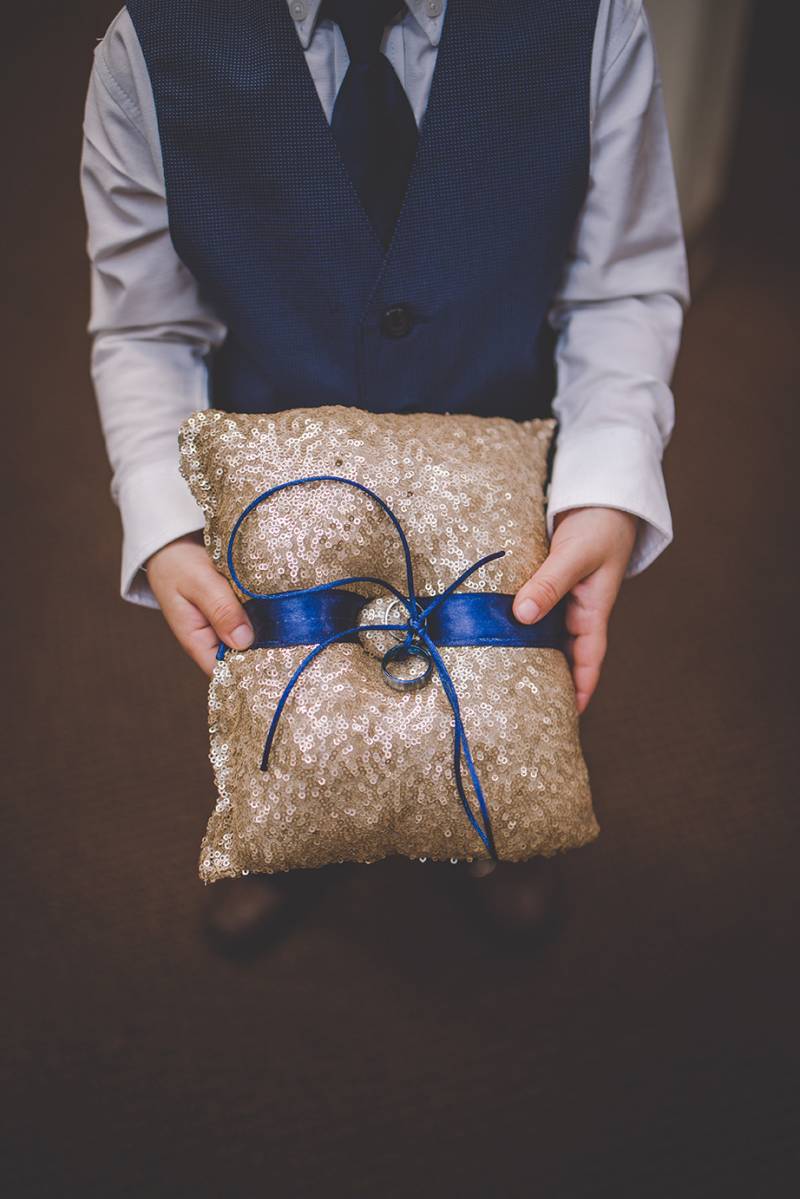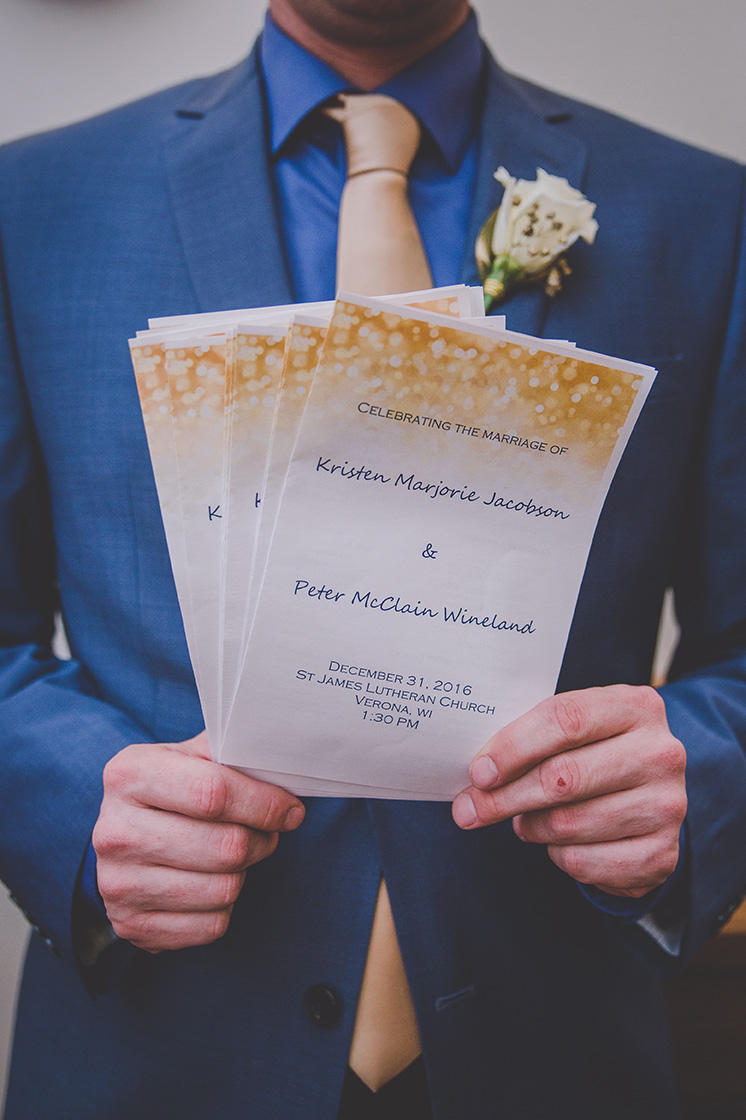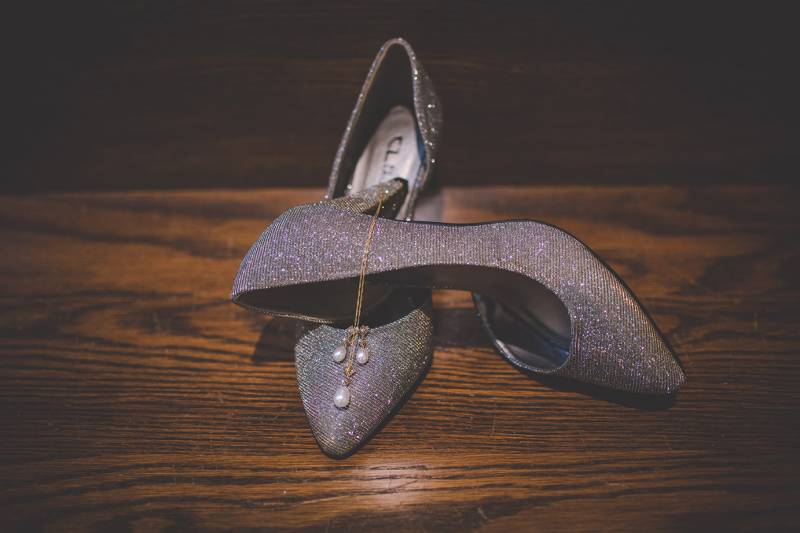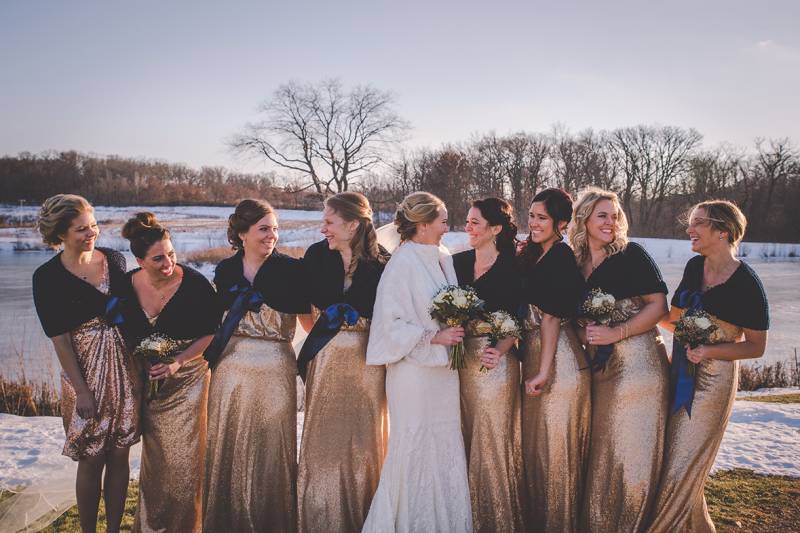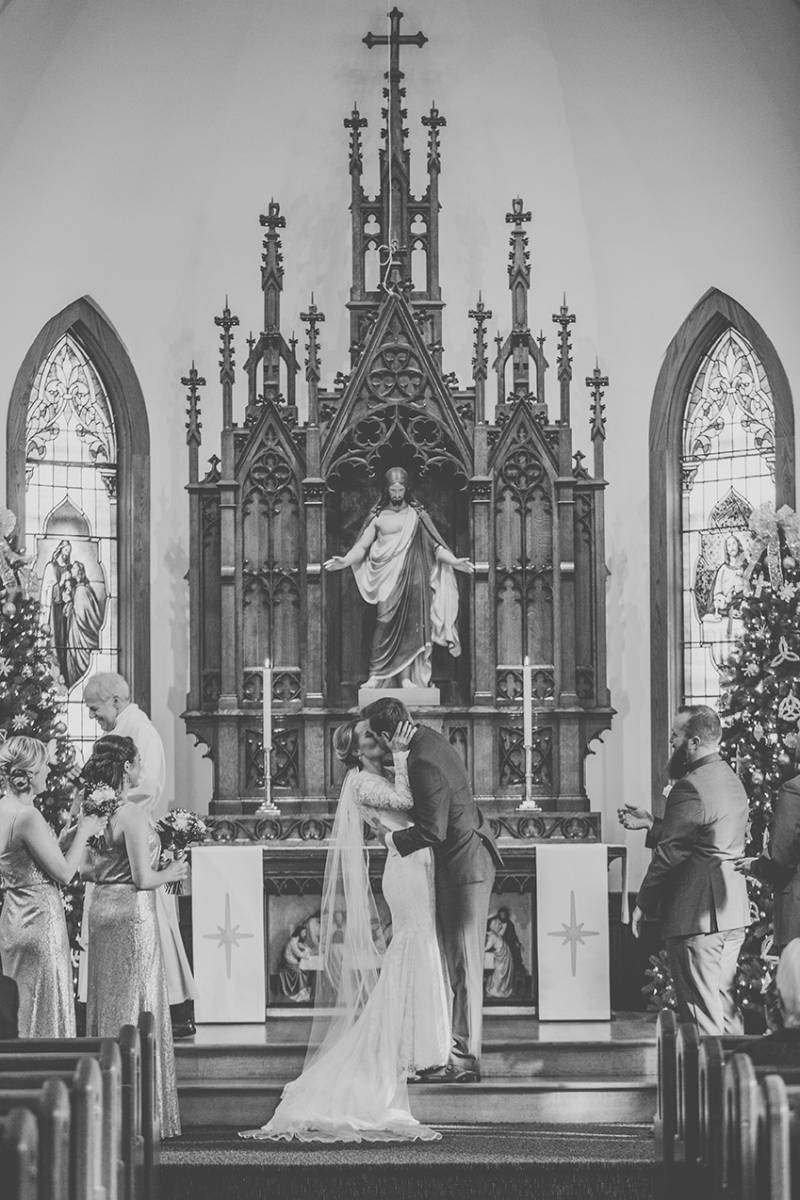 TELL US ABOUT YOUR DRESS: It was an Allure dress that I had bought at Vera 's. Since it was winter, I did want long sleeves since I knew it would be different from other summer dresses. I knew I wanted something a bit different from the typical trend of dresses.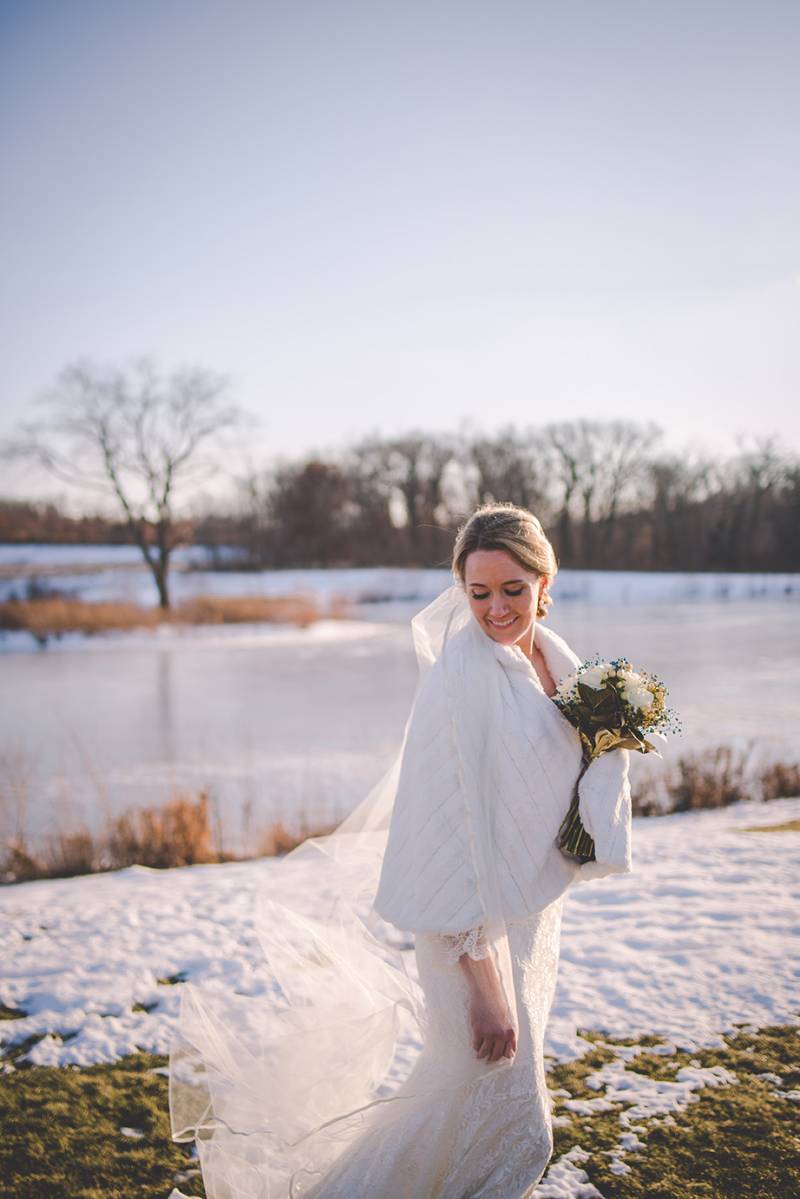 DESCRIBE YOUR WEDDING FLOWERS: I saw a picture with gold painted baby's breath and I knew I had to have that. So my florist (Olson's Flowers in Mt. Horeb) did white roses with gold baby's breath.