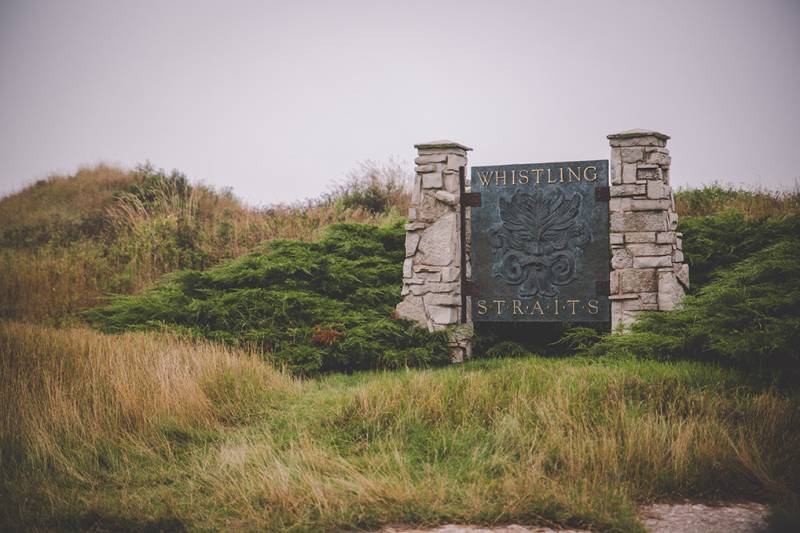 There's something about a foggy or misty day that just adds that perfect element of romance. And when you combine it with the rugged, windswept terrain and an Irish barn at the Whistling Straits in Kohler, WI, well, it's the most stunning, dreamy wedding as captured here by East Elm Photography.
WEDDING DATE: 8/27/2016

HOW DID YOU AND YOUR HUSBAND MEET? We met online.
HOW DID YOU KNOW HE WAS "THE ONE"? Everything with him was easy and comfortable. From our first few dates, I never questioned where I stood with him, or where he stood with me. It just worked. It was not long into our relationship that I knew I didn't want to be with anyone else.
TELL US ABOUT YOUR PROPOSAL: We started our morning at the farmers' market, which is one of my favorite things to do on Saturday mornings. We had brunch at a place overlooking Lincoln Park in Chicago and then walked to the Lincoln Park Zoo. There is a spot there in the park, before you enter the zoo, that overlooks a small pond, with Lake Michigan and the city skyline in the background, and that is where he proposed! Our second date was a trip to the farmers' market and that zoo, so it was perfect.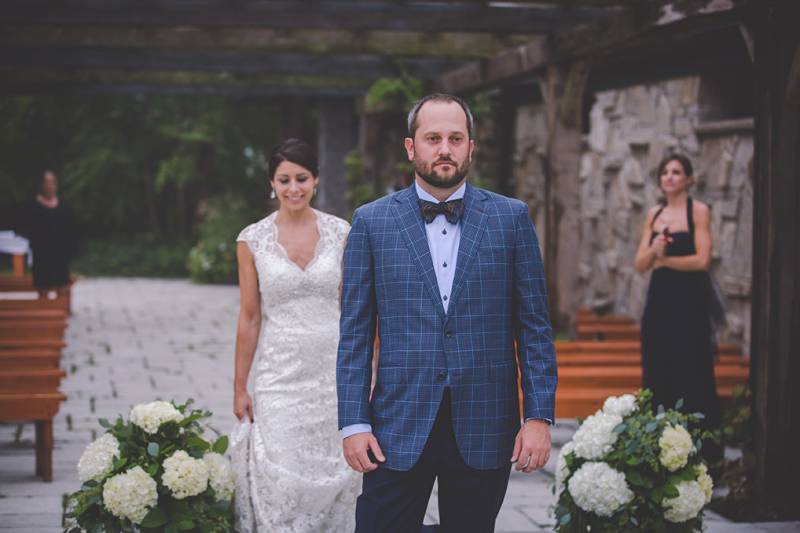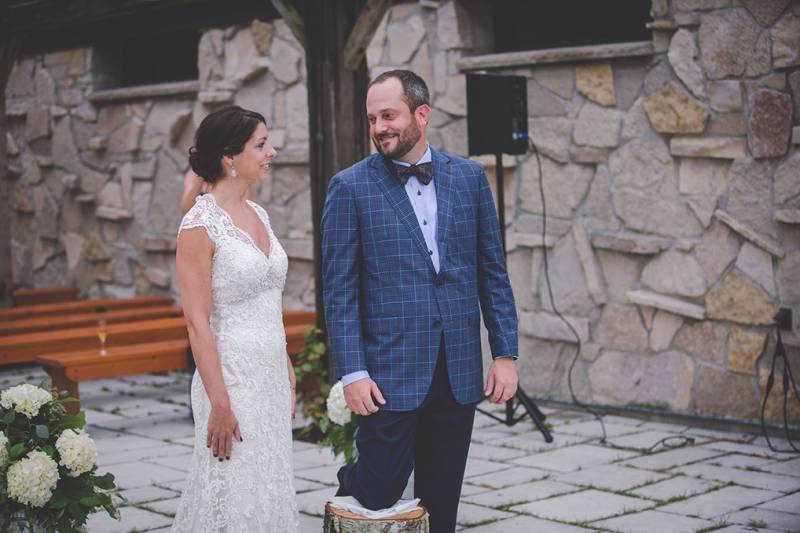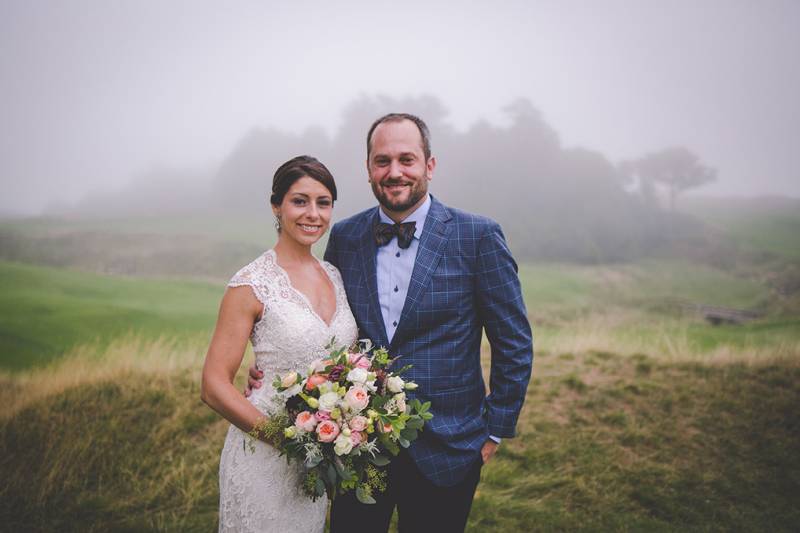 TELL US ABOUT YOUR DRESS: My dress was full lace with cap sleeves. Given the location of our wedding (Whistling Straits in Kohler, WI), I wanted something classy and elegant to align with the venue.
DESCRIBE YOUR WEDDING FLOWERS: The bouquets were the only flowers. My maid of honor and I carried bouquets of mixed field flowers in neutral, subtle colors. They looked like something picked from a garden.
WERE THERE ANY PERSONAL TOUCHES OR DIY ELEMENTS? We did a lot of the wedding planning/décor on our own, including all of the table décor. Instead of flowers, we used candles everywhere. We wanted to dress up the stone barn, but we did not want to take away from the beautiful view of the golf course and the lake.
WHAT WAS YOUR FAVORITE MOMENT FROM YOUR WEDDING? The whole wedding! But, if I had to pick one it would be: Dancing with my husband. He broke his ankle one month before the wedding, but he pushed through the whole night! He danced with the help of an armless crutch (and was exhausted the next day), but we were still able to enjoy ourselves and the bands. I couldn't have been happier!