What do you get when you bring the glamour of "Great Gatsby" to downtown Madison? You get this beautiful wedding photographed by Blu Photography & Design at Madison wedding venue, Park Hotel right off the Capitol Square. With lush white garden and thistle florals, watercolor blues and gold table numbers, a donut and coffee bar, there's more than enough reason to scroll down and see all the pretties.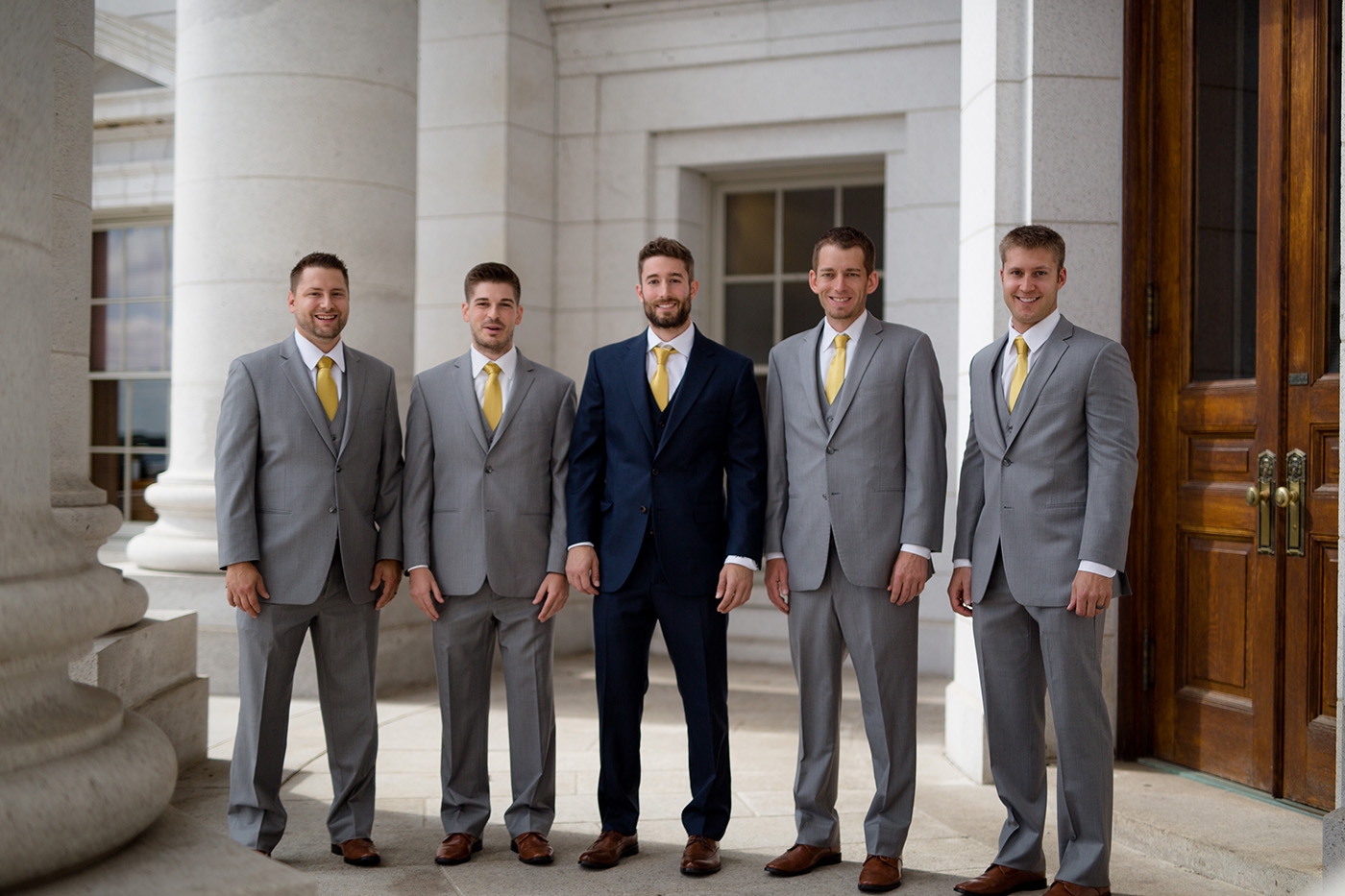 WEDDING DATE: 9/29/17

HOW DID YOU MEET? In college; we were both students at the University of Wisconsin - Madison.
HOW DID YOU KNOW HE WAS "THE ONE"? I knew he was "the one" because he would always put me first and when I would start to think of my future plans, I couldn't imagine them without him.
TELL US ABOUT YOUR PROPOSAL: We drove back to Madison for a Badger football game and Jason took me to the exact spot where we first met - it was a concrete slab (with old, rusty bike racks) in between the apartment complexes where we first ran into each other. it was perfect!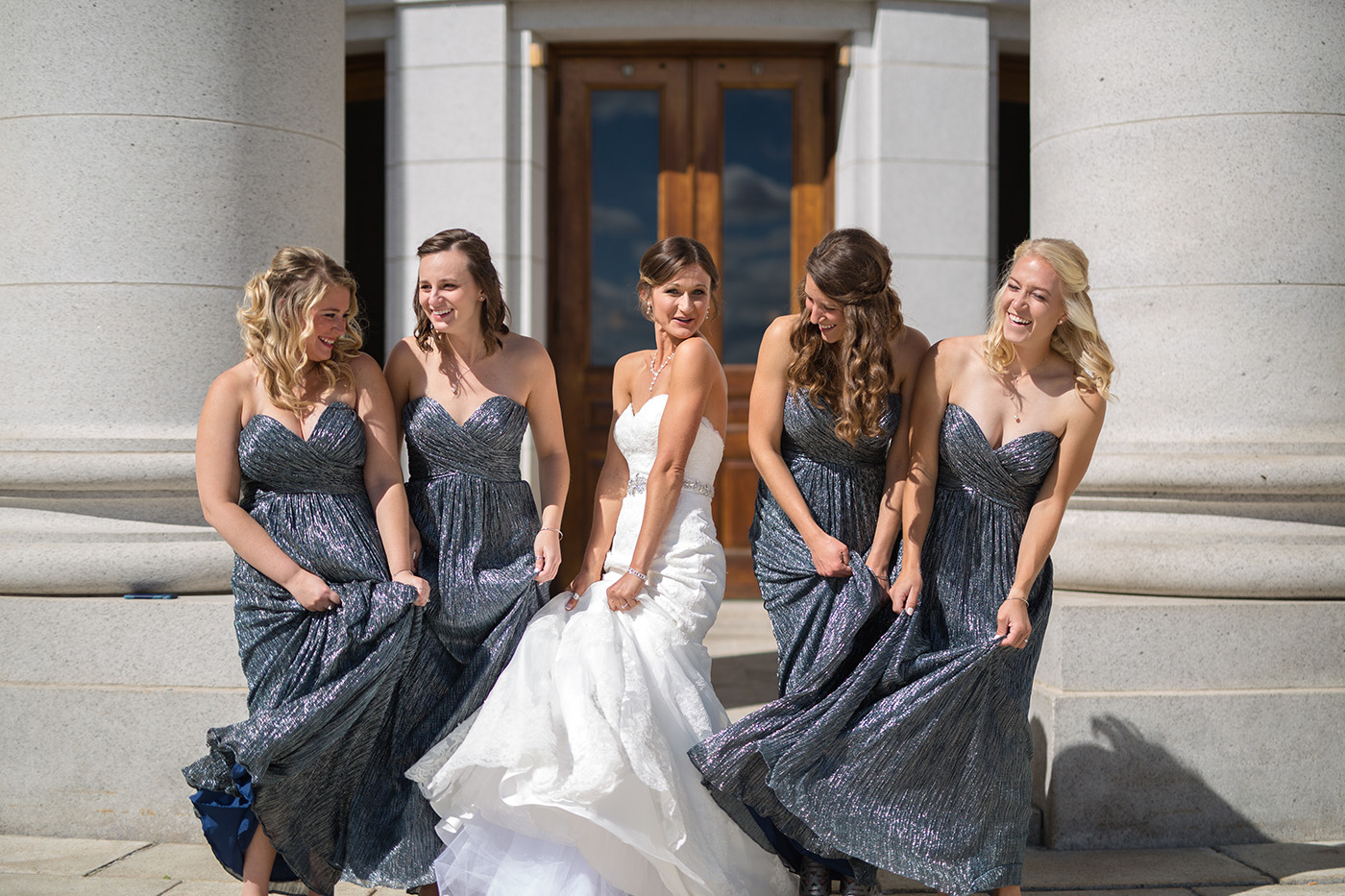 TELL US ABOUT FINDING YOUR DRESS: I drove back to Chicago (my hometown) to go shopping with my mom, sister, and aunt. We went to a few stores and decided to stop at David's Bridal on a whim. After I tried on my dress and walked out to show everyone, my sister started to cry. She never cries. That's how I knew!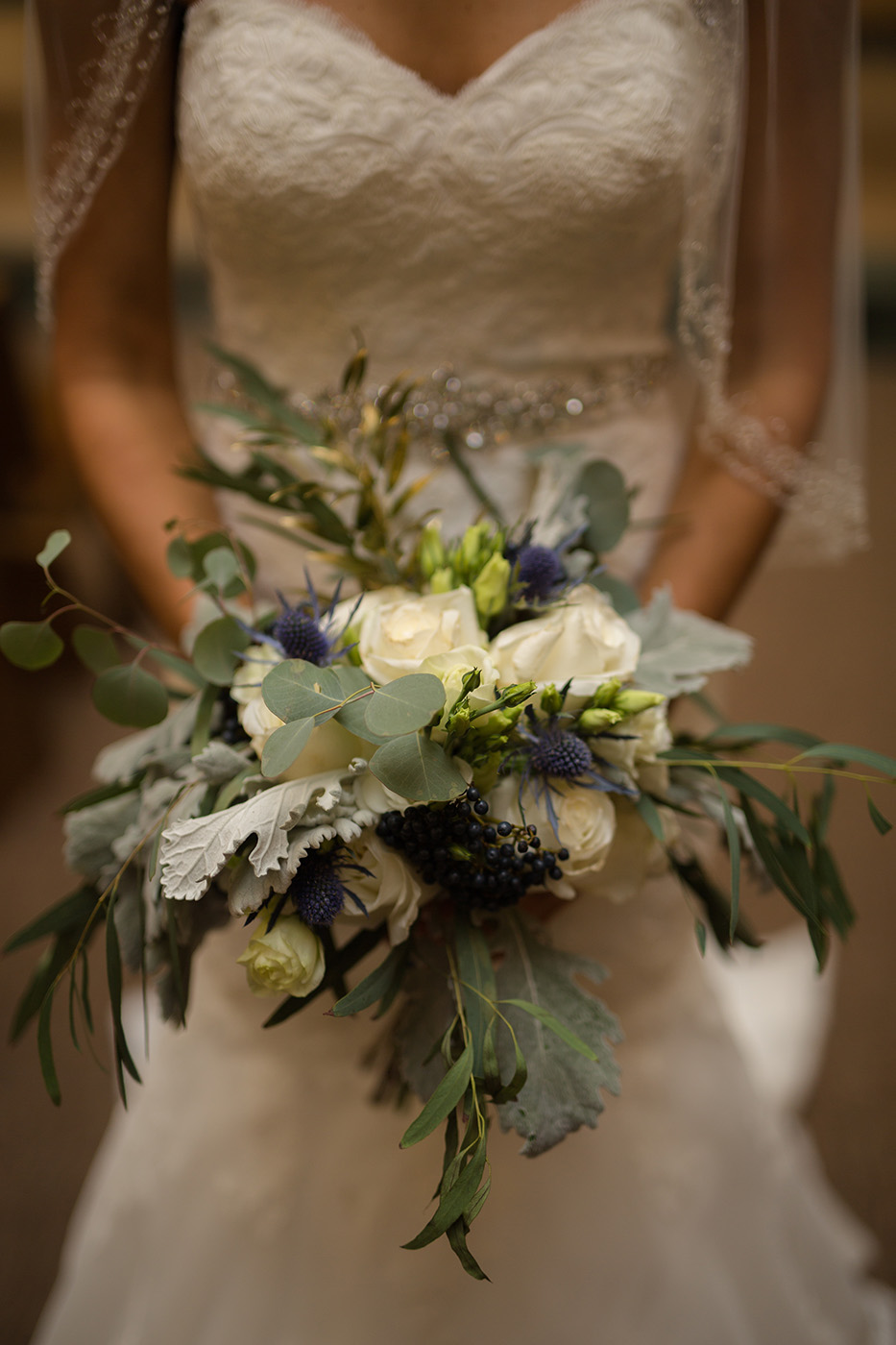 DESCRIBE YOUR WEDDING FLOWERS: White roses, thistles, and lots of greenery.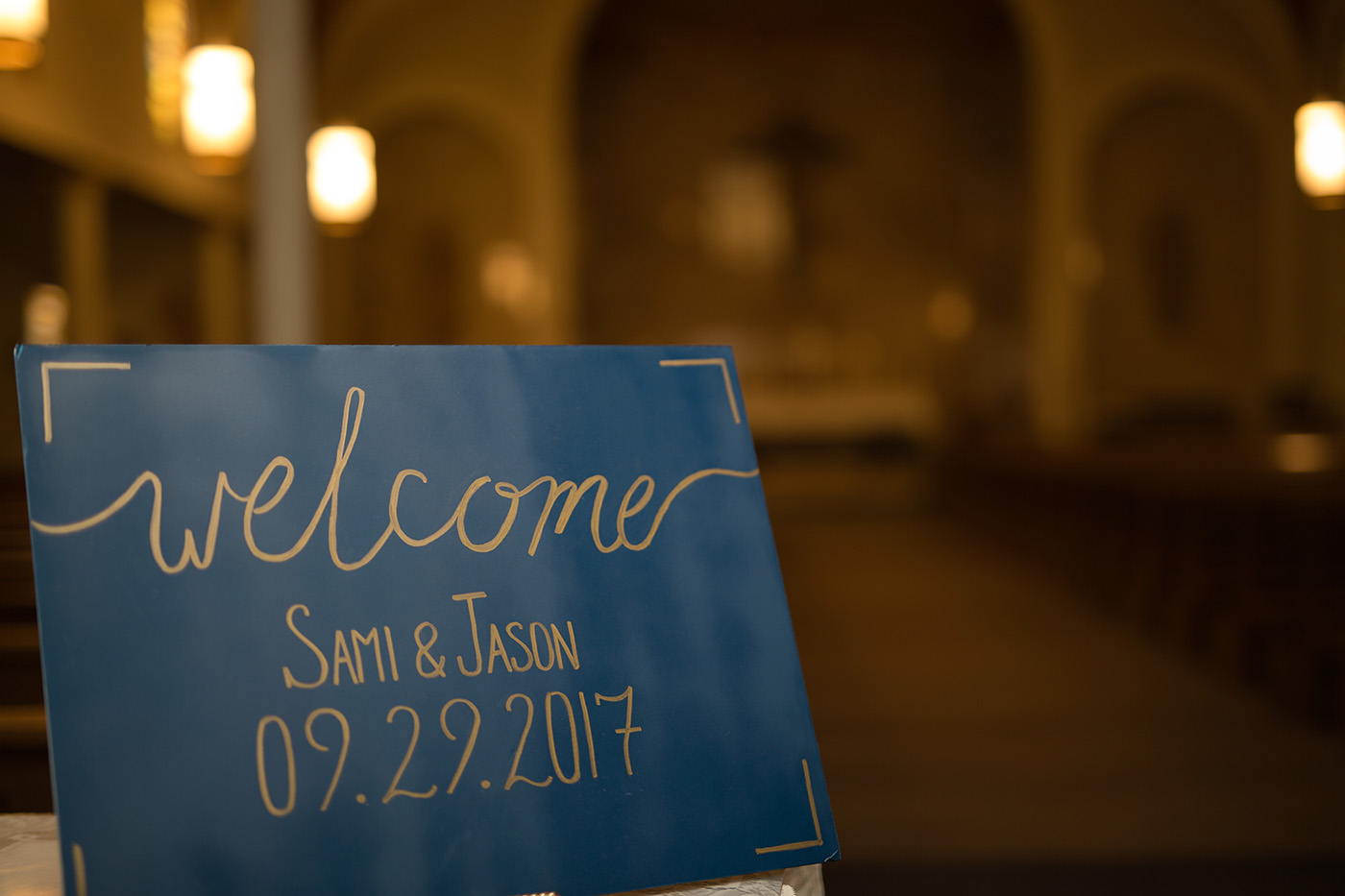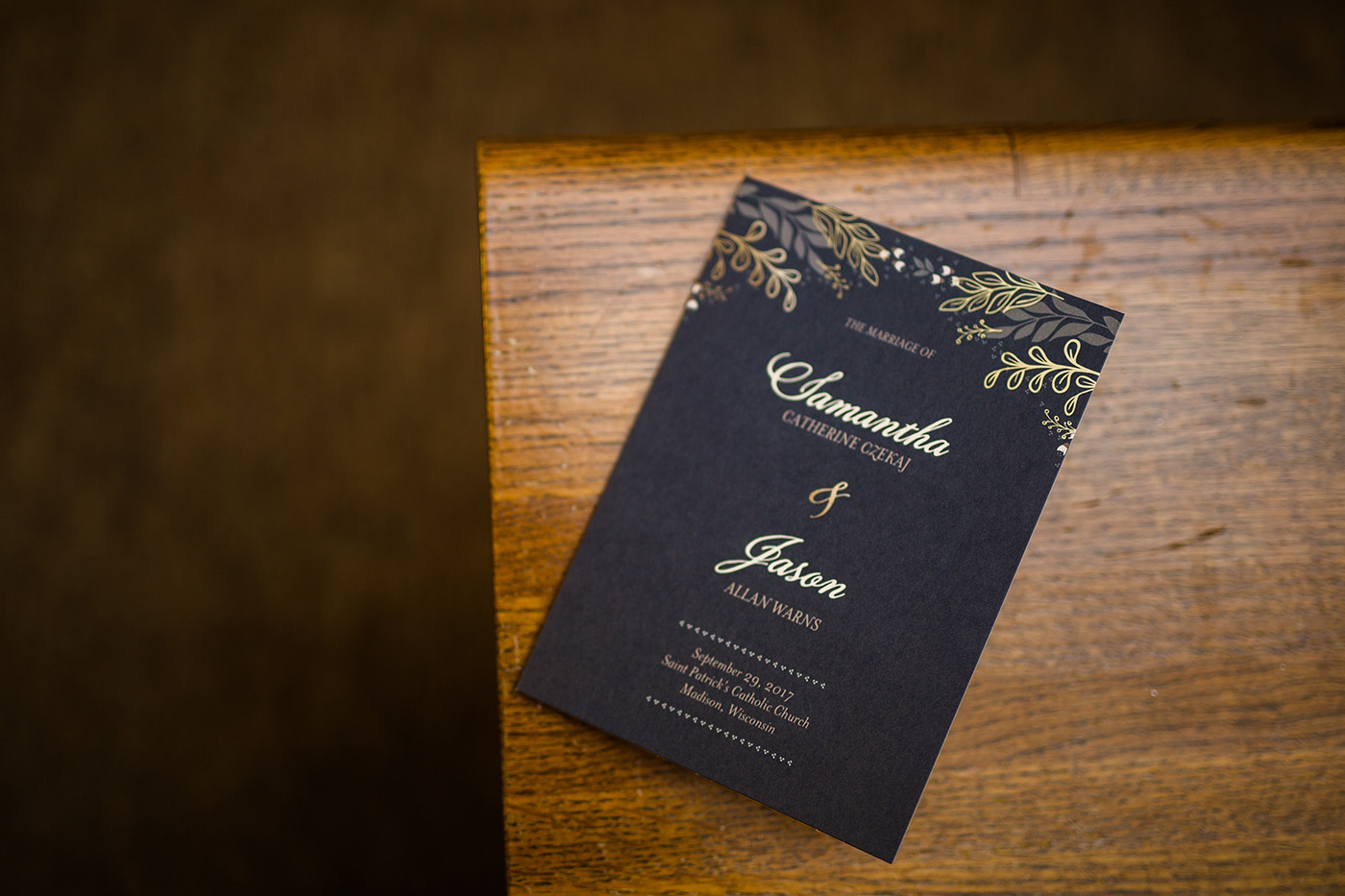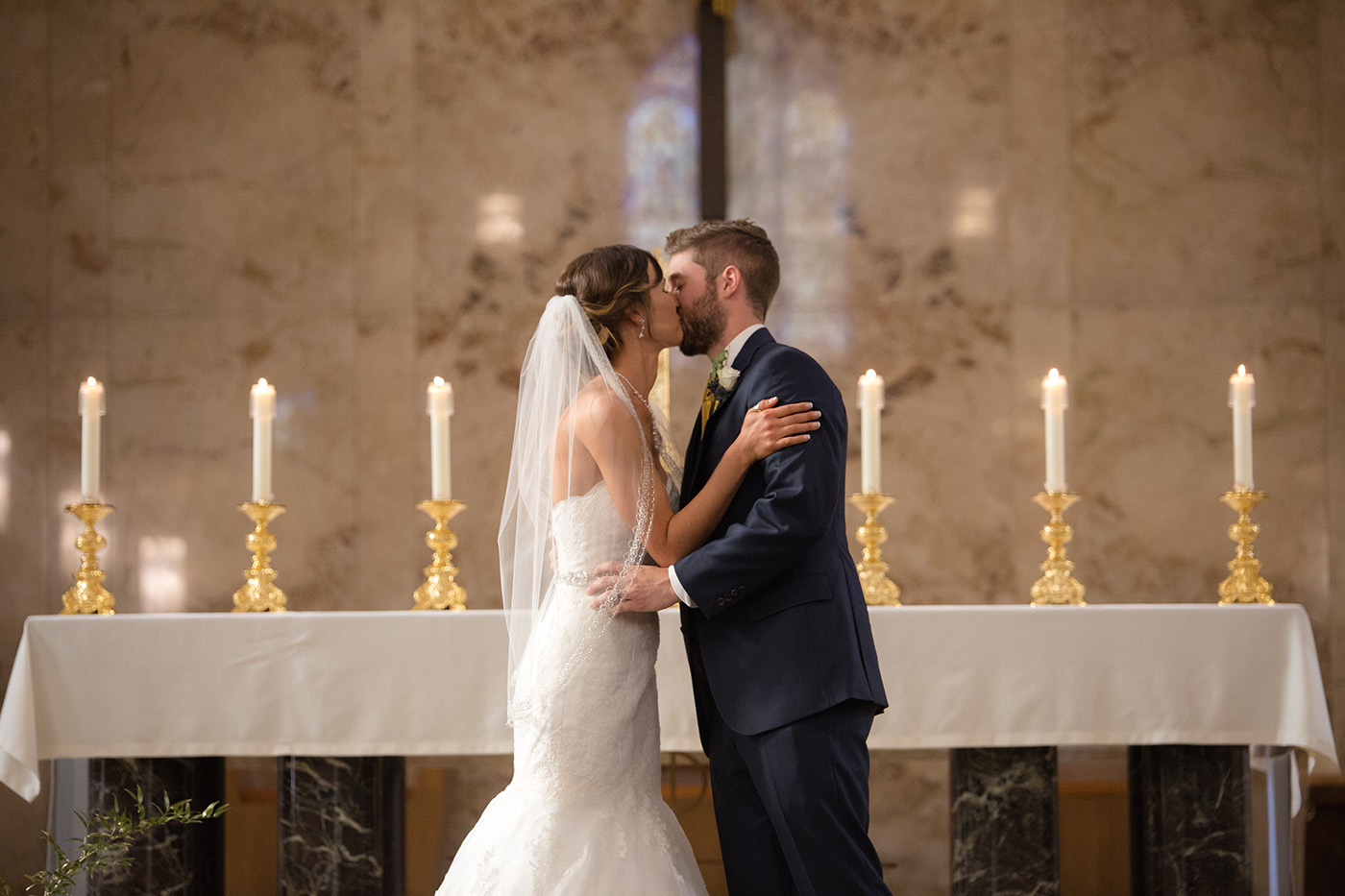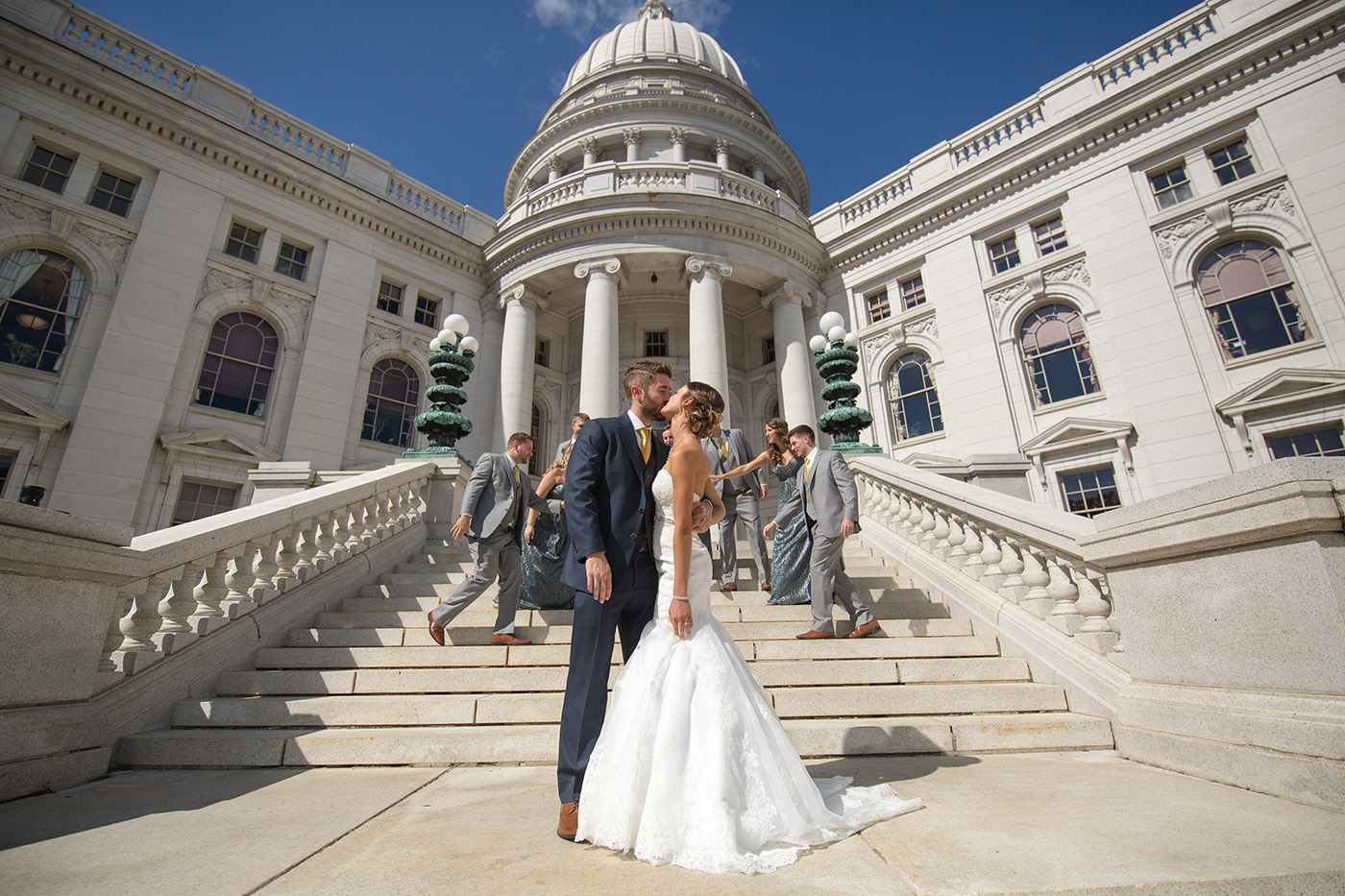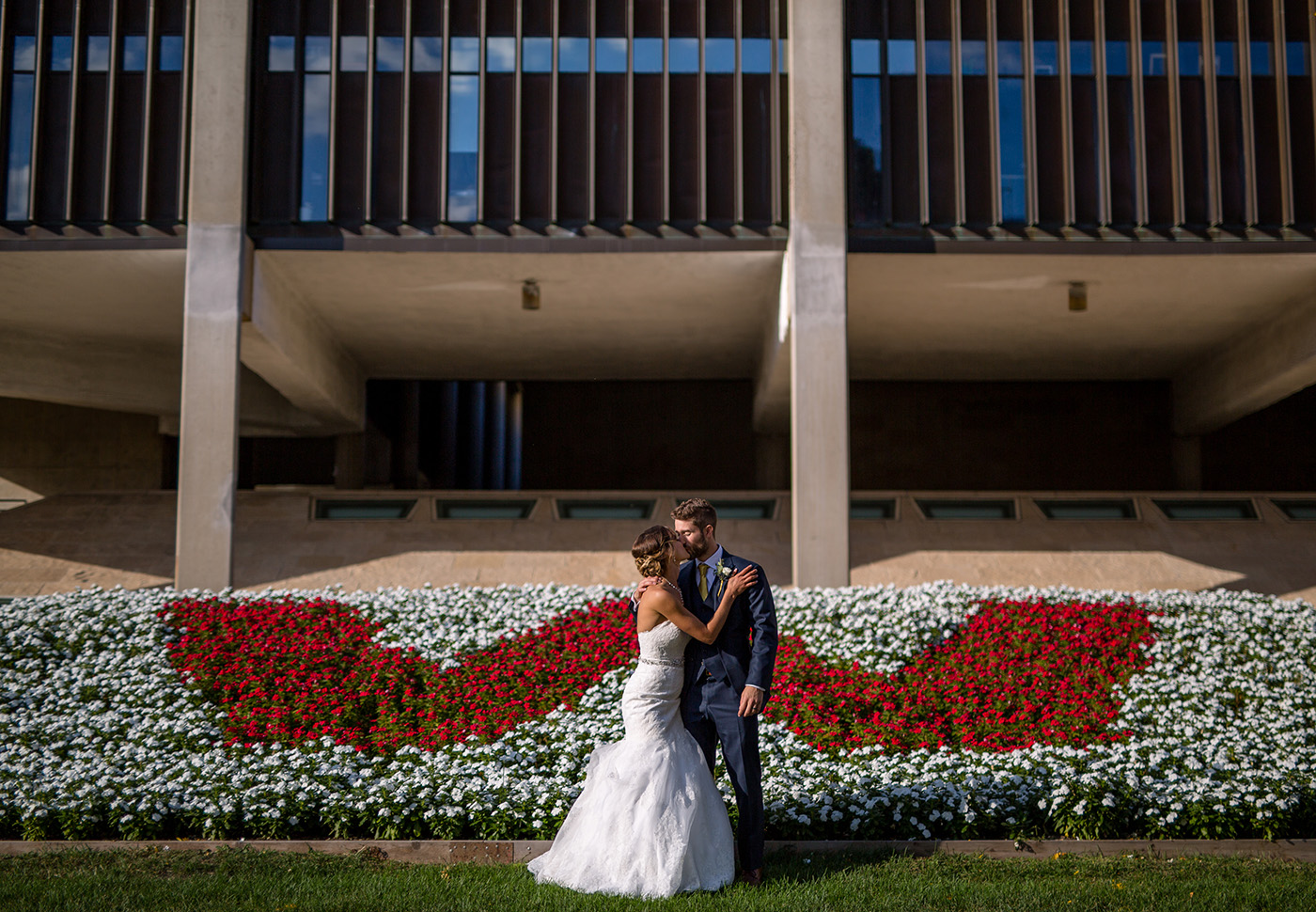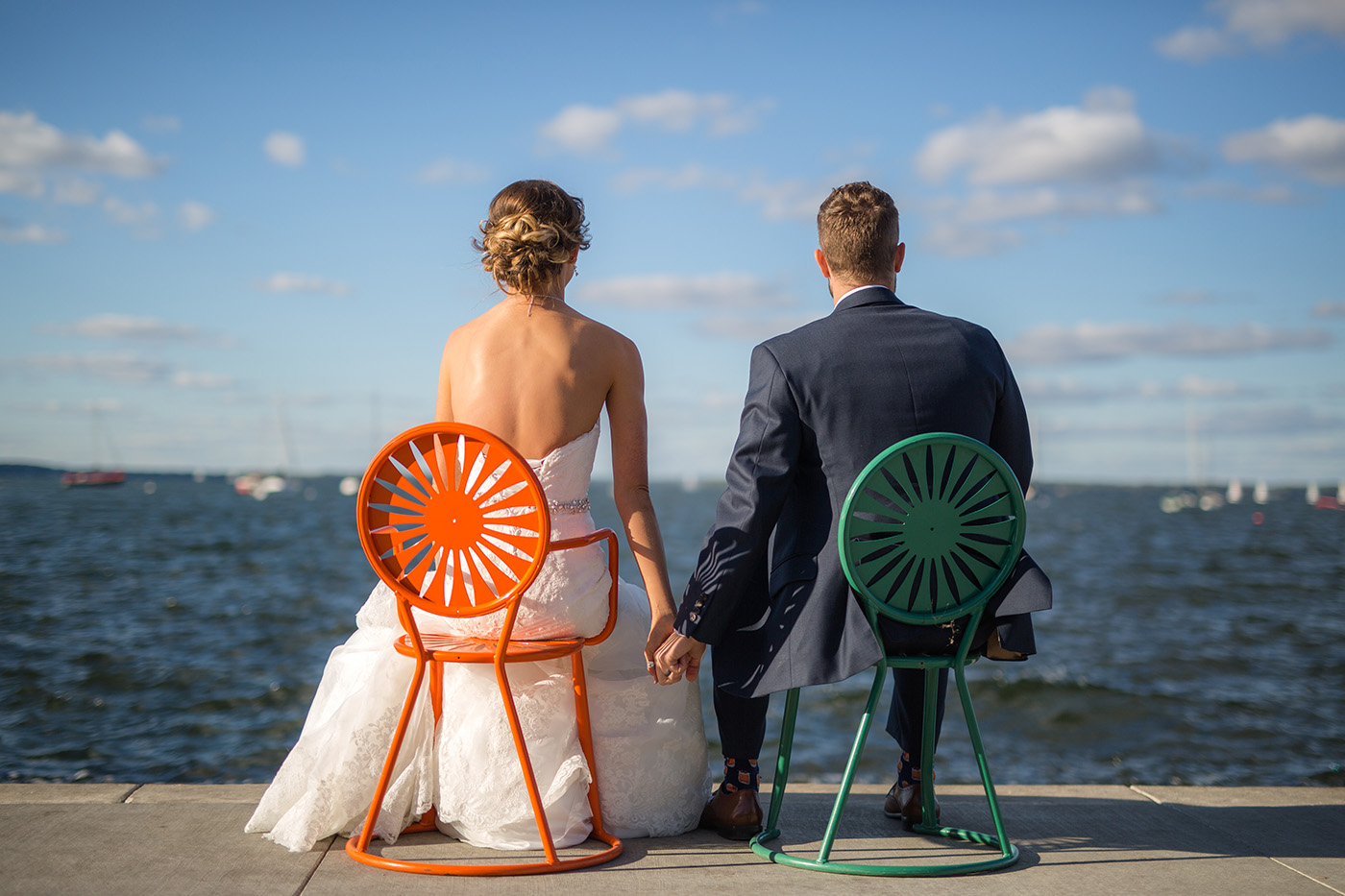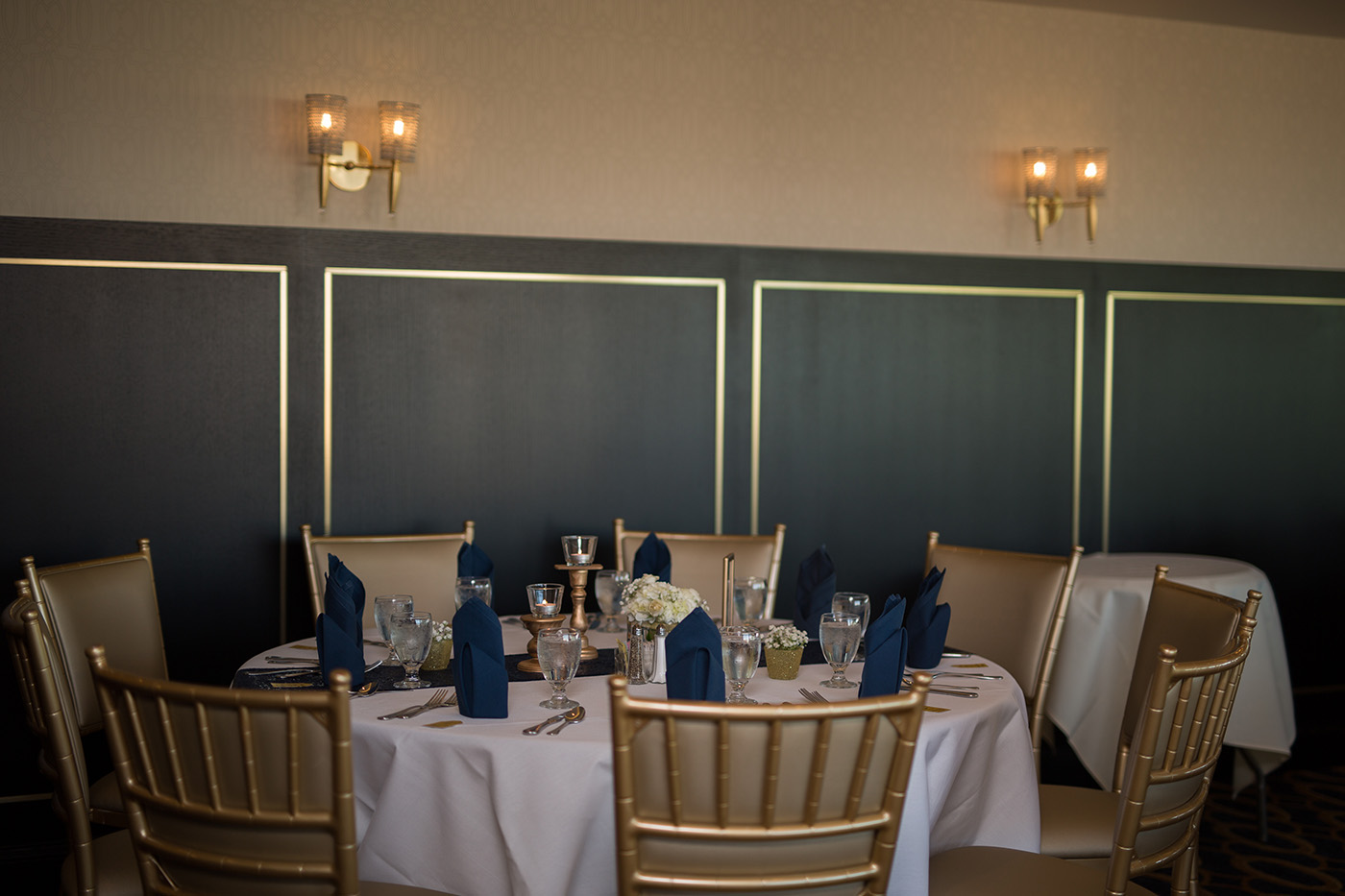 WERE THERE ANY PERSONAL TOUCHES OR DIY ELEMENTS? Jason and I had a large part decorating the venue. All of the centerpieces, the photo booth, and many of the small, personal touches were created by us/our families.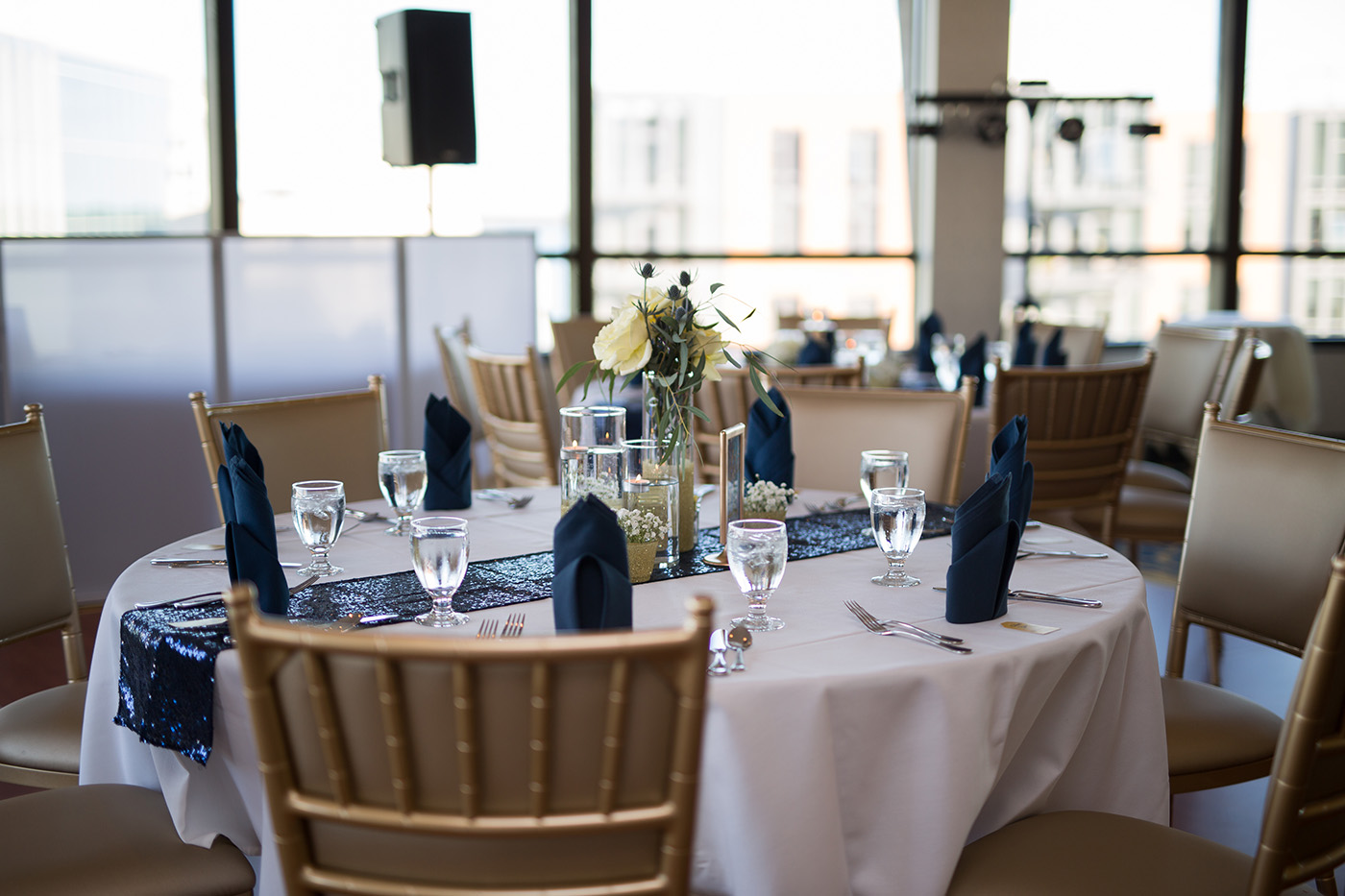 DID YOU USE ANY SPECIALTY TABLES, CHAIRS, LINENS, DINNERWARE OR GLASSWARE? Nope, it was all provided by the venue.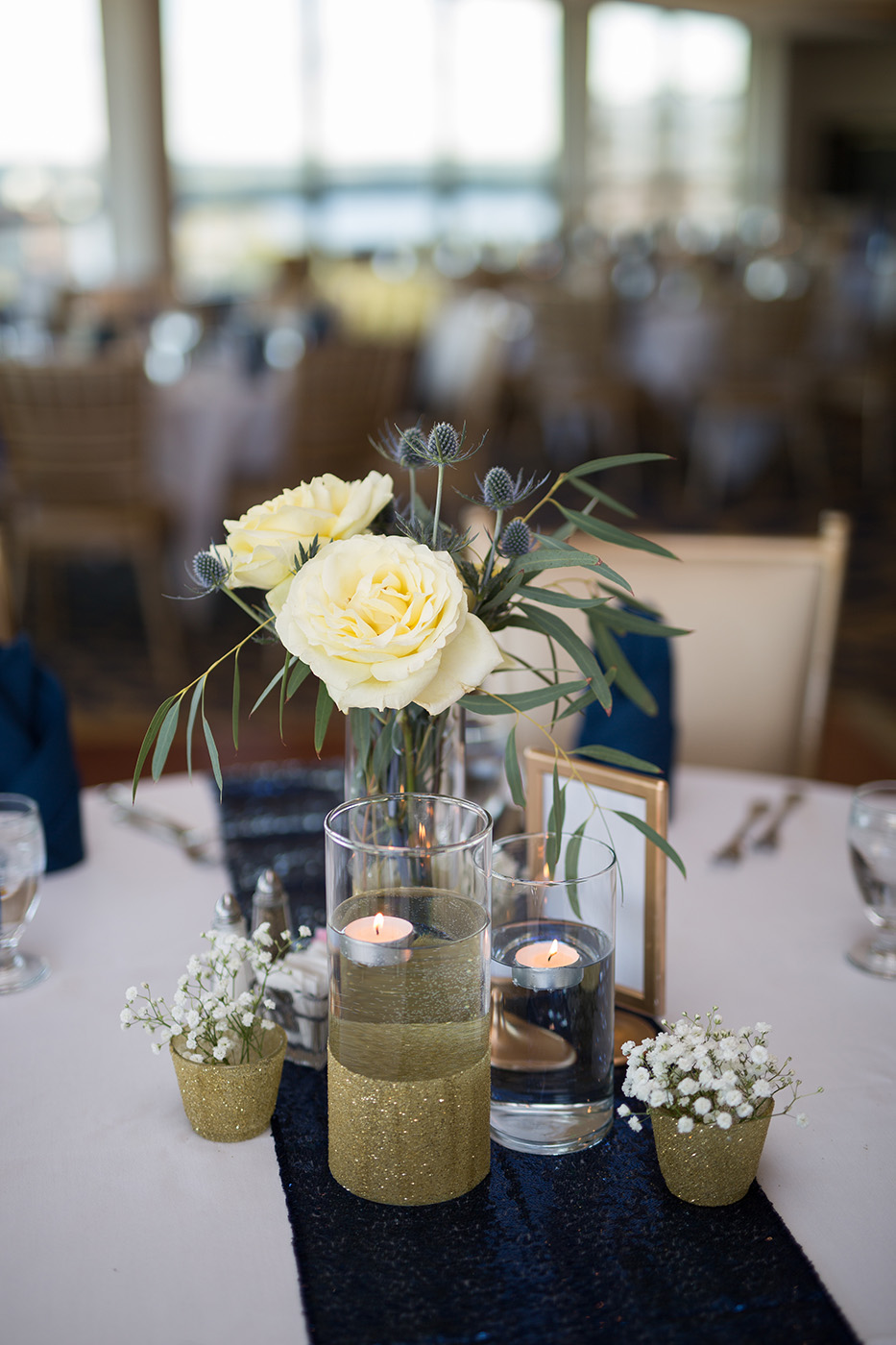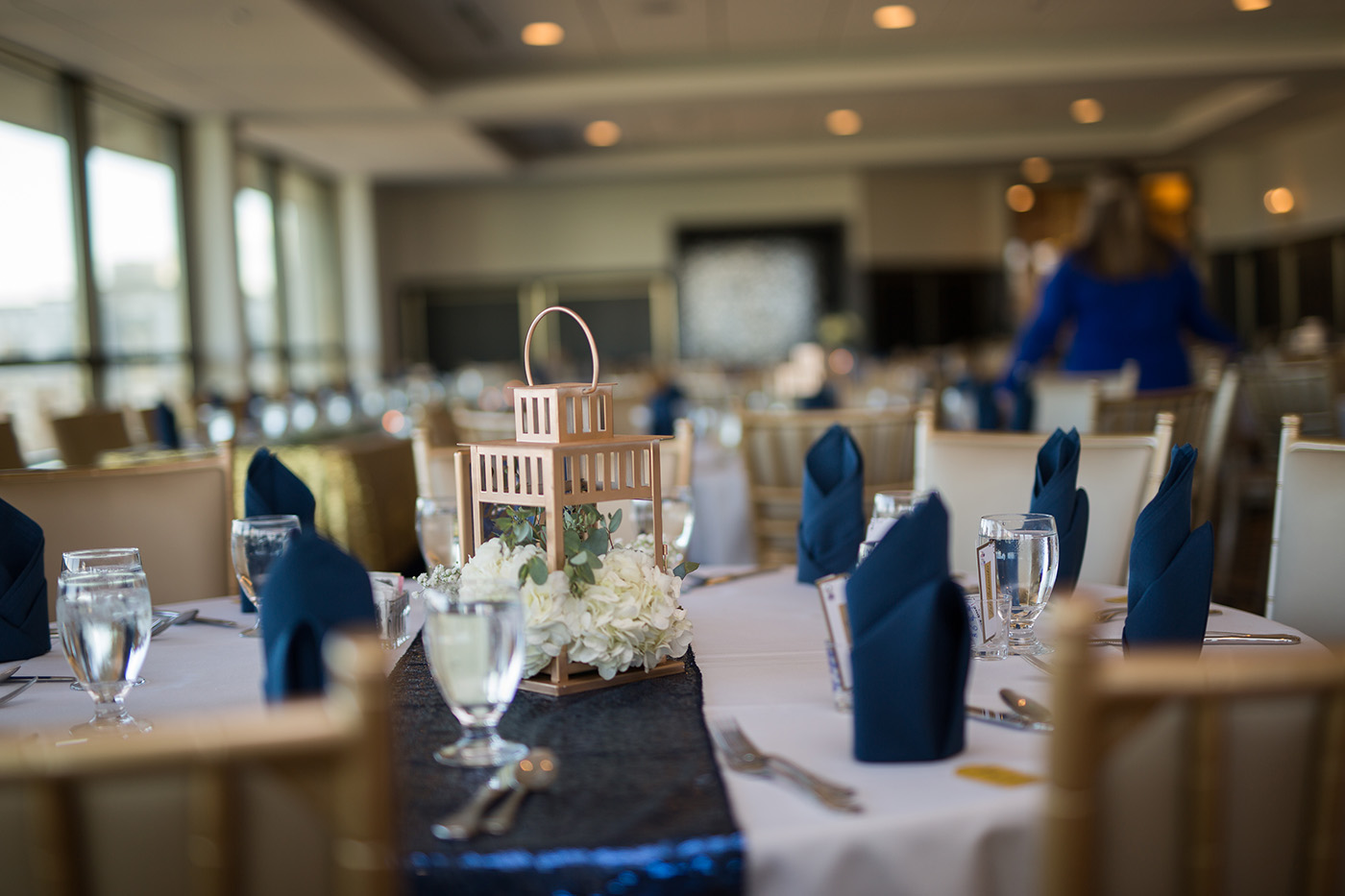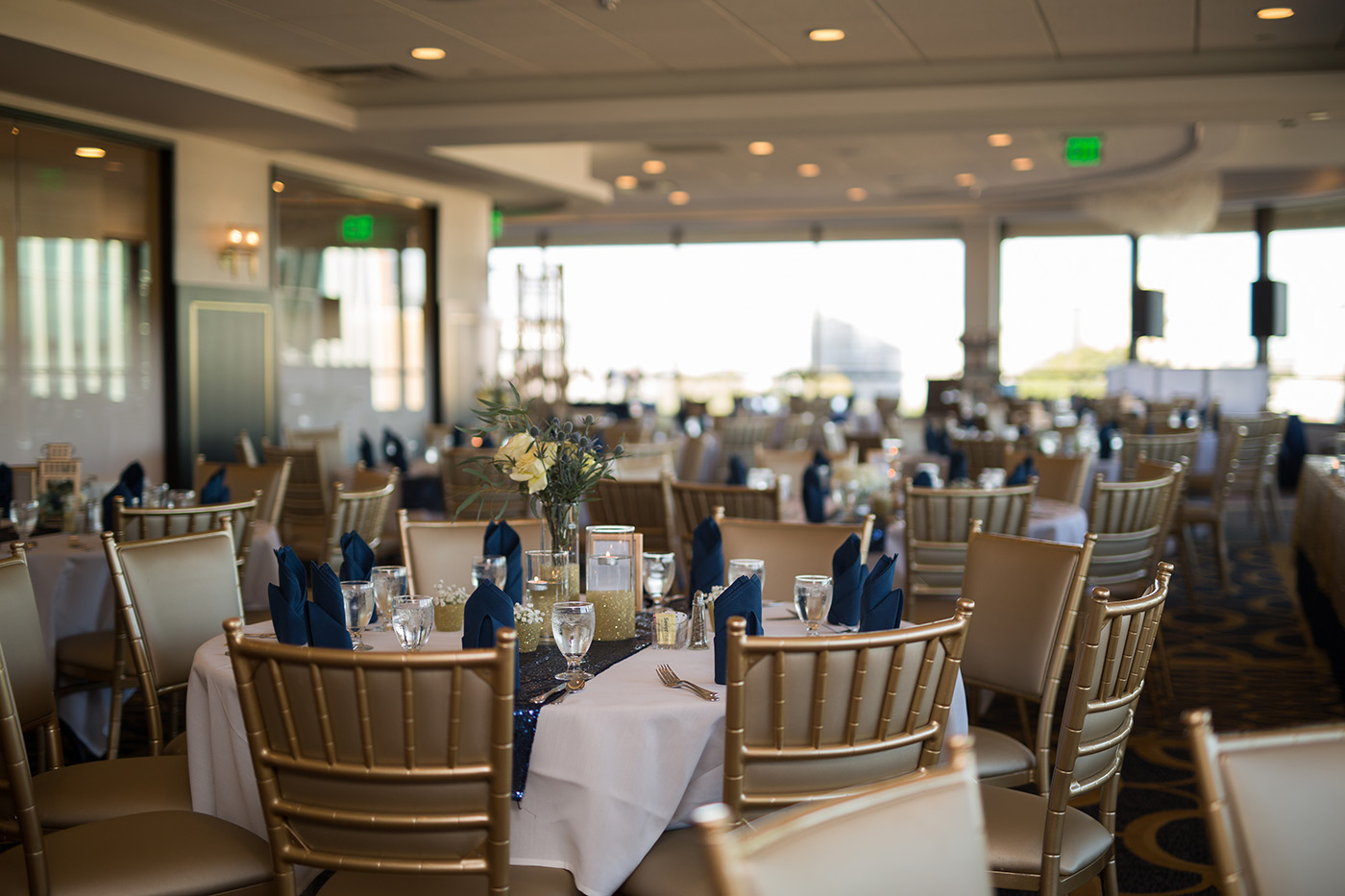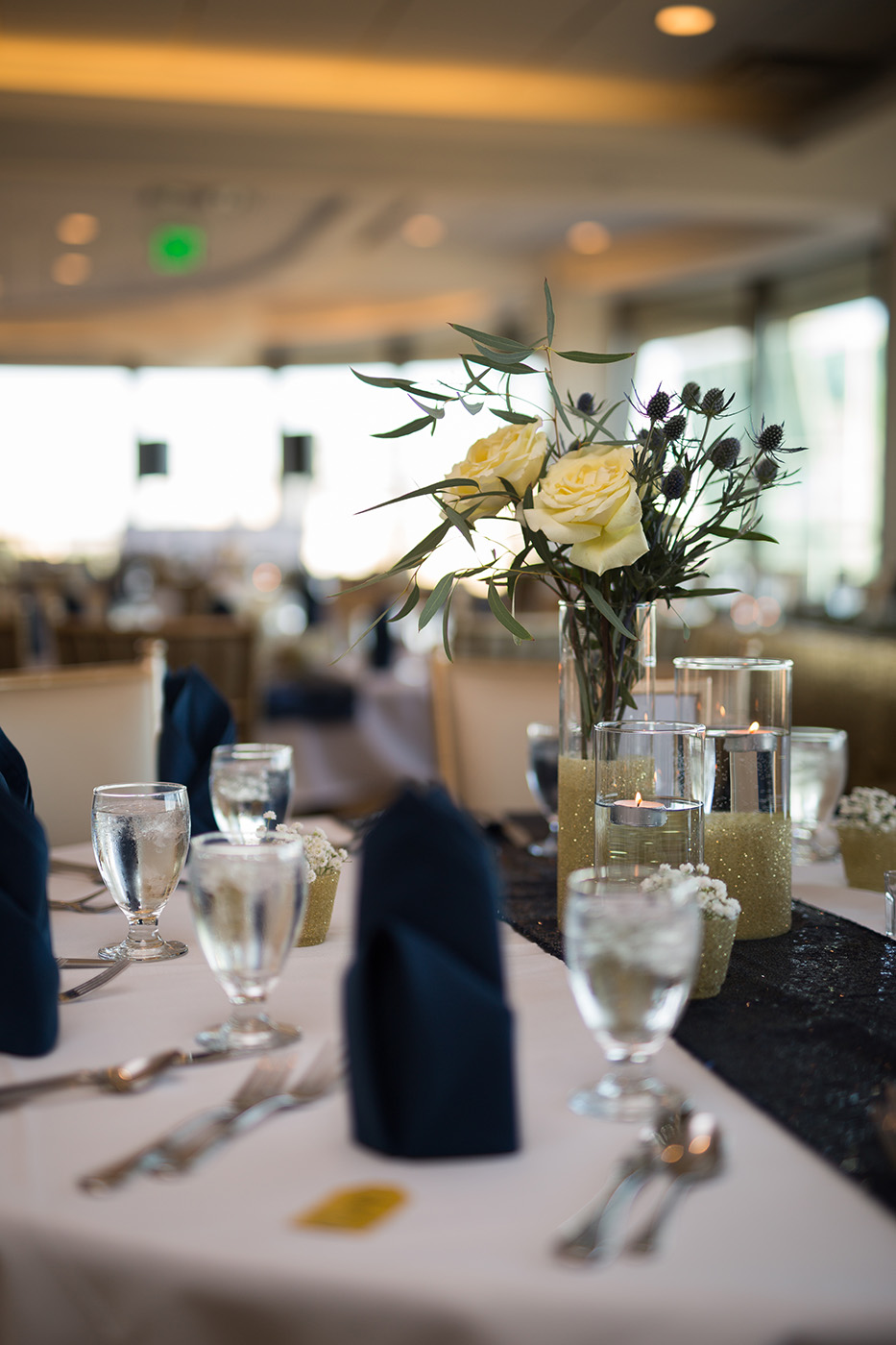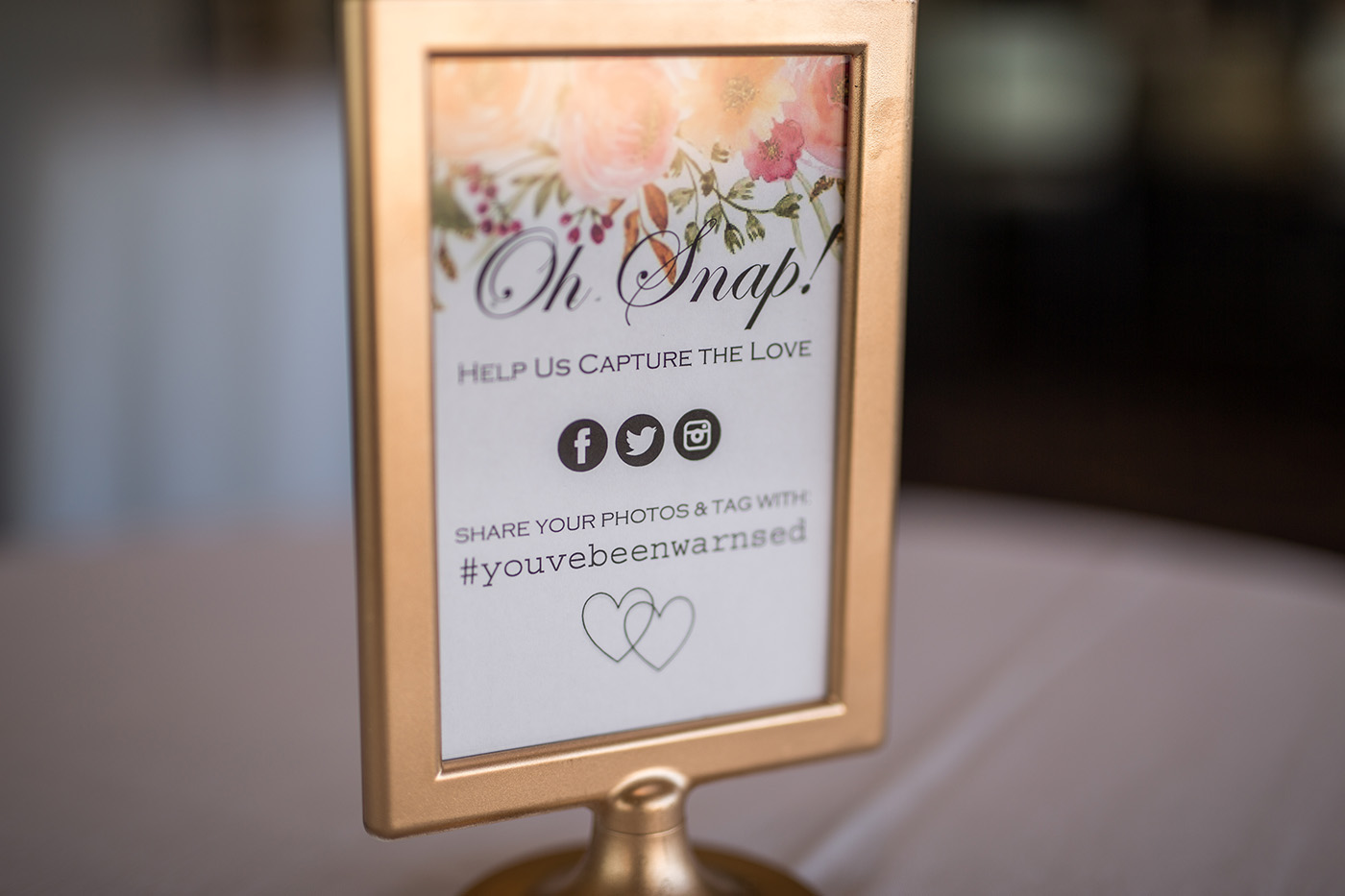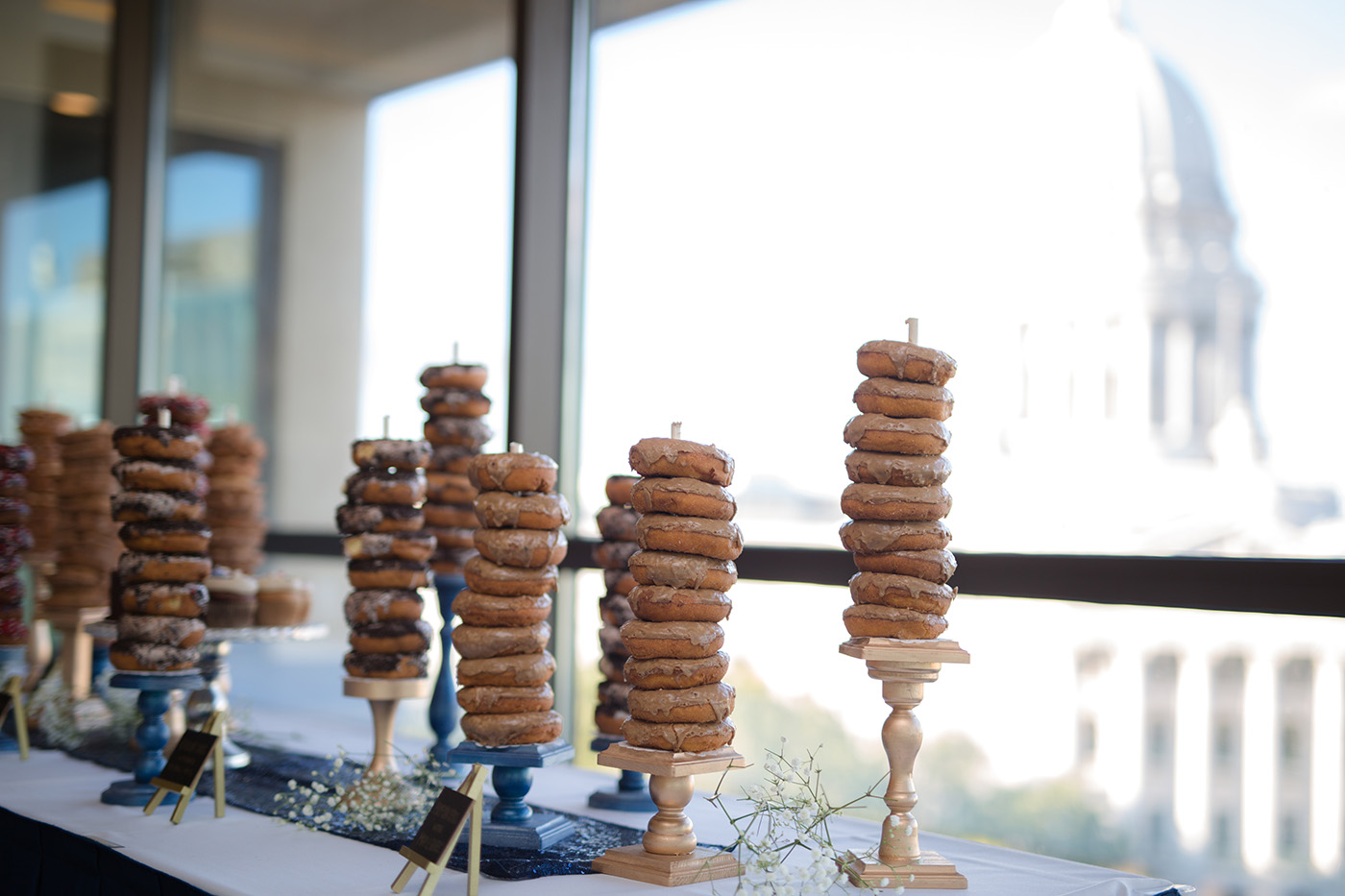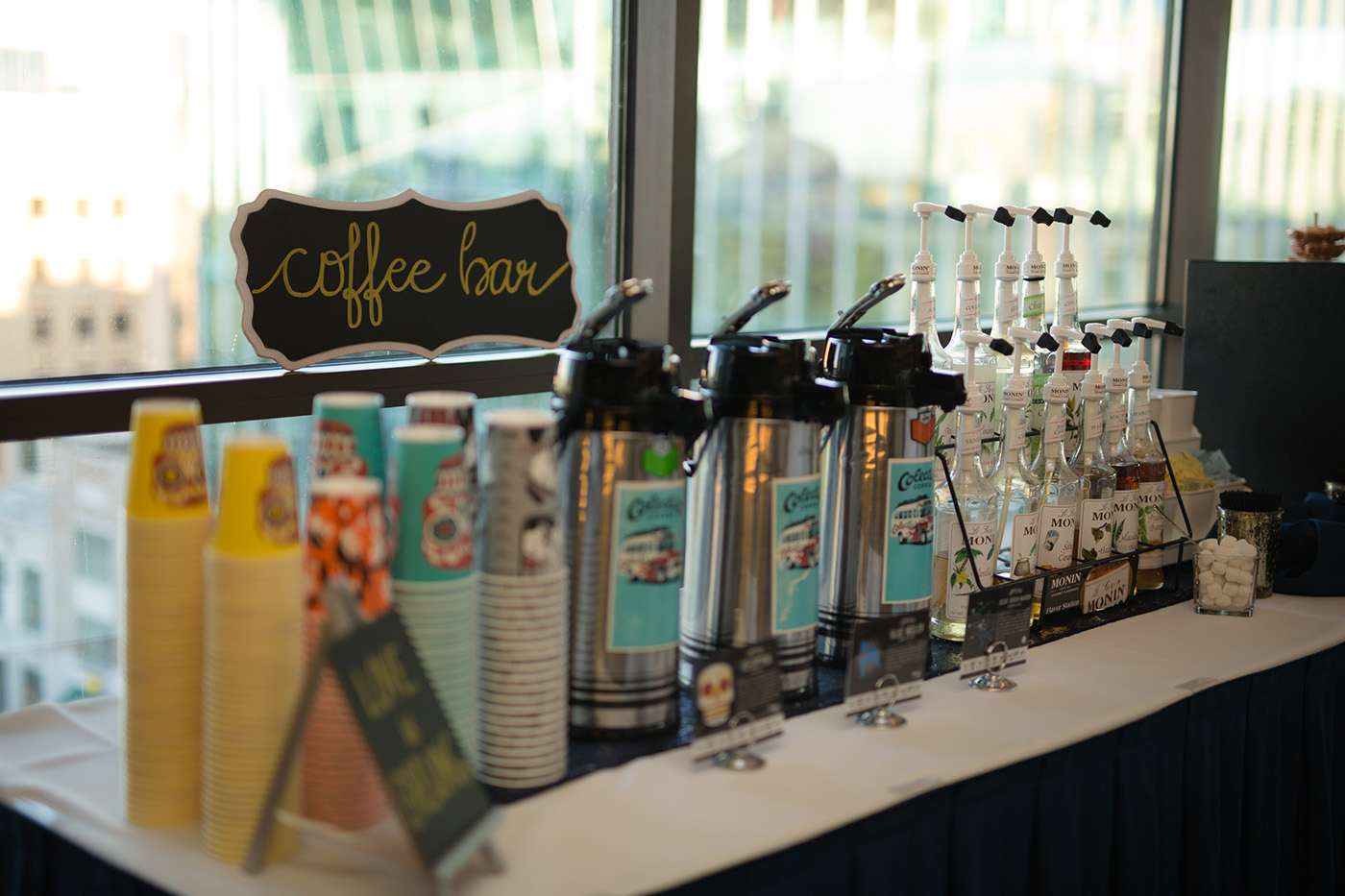 WHAT WAS YOUR FAVORITE MOMENT FROM YOUR WEDDING? The UW Band surprising us!
WHAT DOES LIFE LOOK LIKE AFTER THE WEDDING? Settling into our new home with our puppy. Trying to get back to our "normal" before all the chaos of the wedding planning/house buying ensued.
IS THERE ANY ADVICE YOU'D GIVE TO OTHERS PLANNING THEIR WEDDING? Don't worry what others might think about the choices you make for your big day. It's YOUR BIG DAY. Do what makes the two of you happy - your guests will be more focused on you guys than what flower is in your centerpieces.
Find more beautiful wedding ideas in our online inspiration gallery, where you can search by style, location/view, and details.