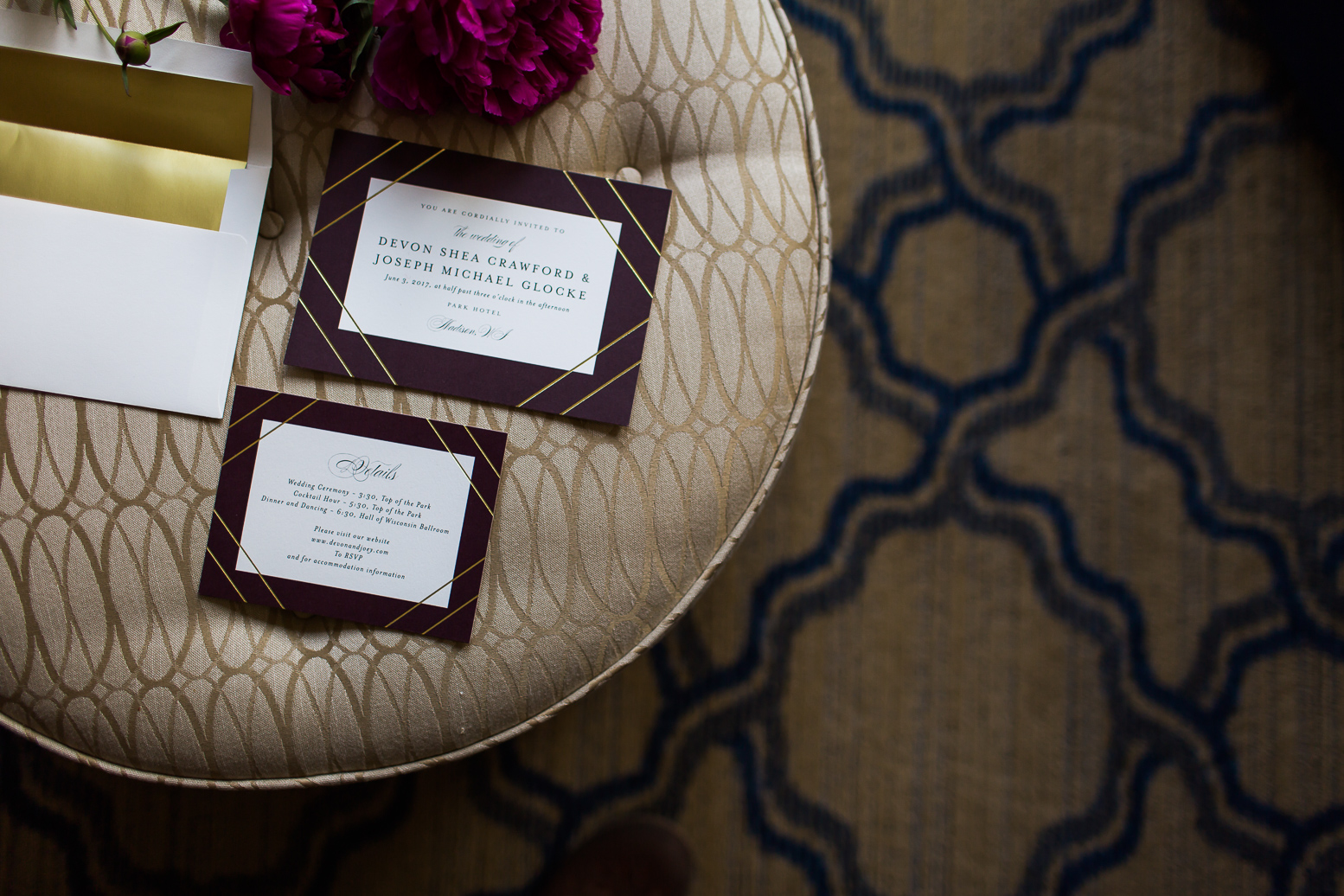 WEDDING DATE: 06/03/2017
HOW DID YOU MEET? We met in the dorms at UW Madison. We lived in Turner hall of the Kronshage dorms and my roommate had a calculus class with Joey. We were friends for most of our freshman year, and the summer after that we started dating.
HOW DID YOU KNOW HE WAS "THE ONE"? I knew Joey was "the one" when we decided to move across the country from Madison to Seattle. We took a huge risk and a leap of faith and just went for it. We were miles and miles away from our family and friends, knew no one in our new city, and were totally confused. But, it didn't matter because I was with him and that was all I needed.
TELL US ABOUT YOUR PROPOSAL: Joey took me to one of the nicest restaurants in Seattle and rented out an entire dining room for just the two of us. When we arrived, the hostess took us to our seats and basically ran away from us (because he had told them his plan). Then, before I could ask why we weren't sitting with the rest of the people in the regular dining room - he got down on one knee and asked me to spend forever with him! I, of course, said yes, and the staff at Canlis came out with champagne shortly after.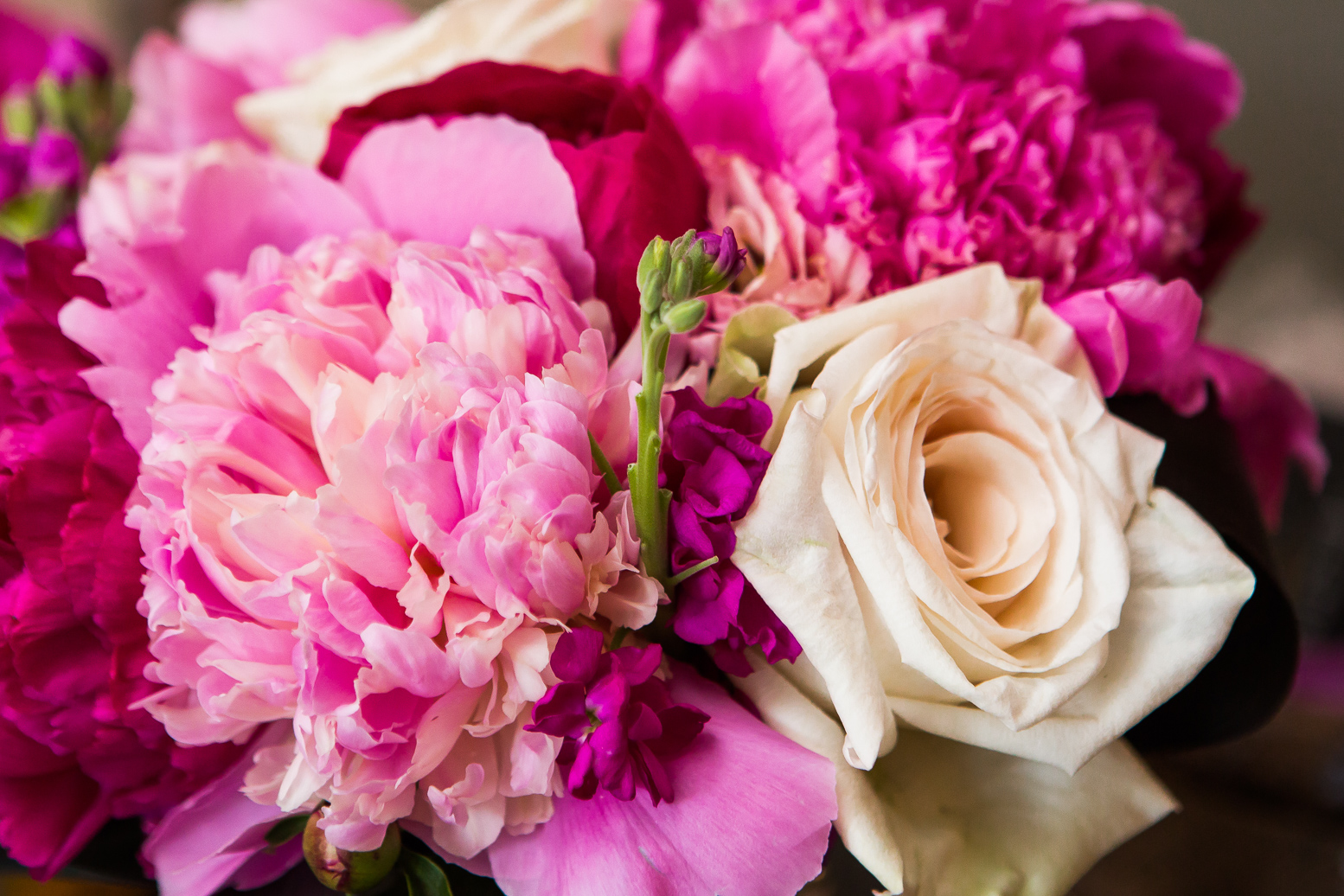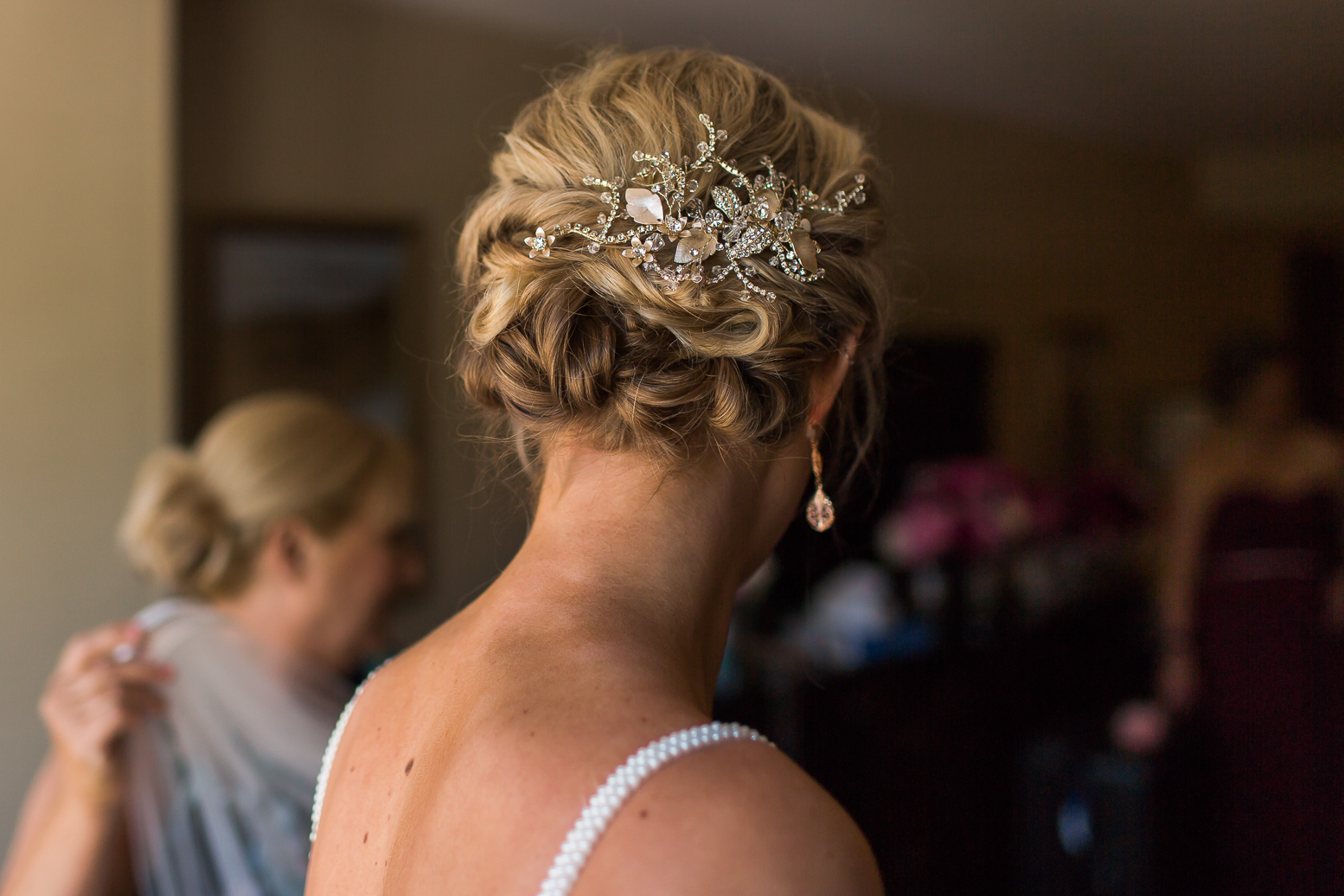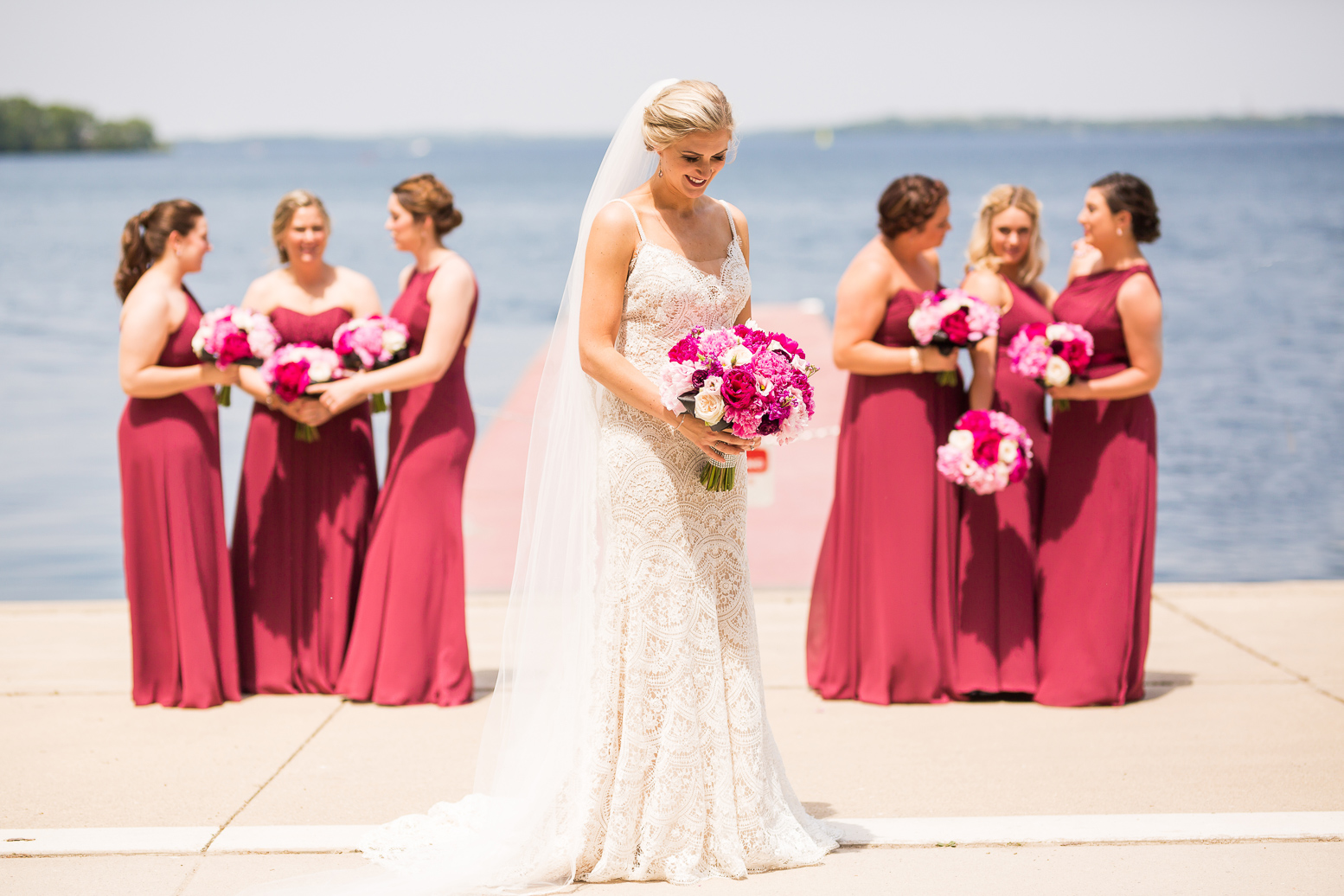 TELL US ABOUT YOUR DRESS: My dress was amazing - it was a Wtoo dress and was all lace and sparkle that I got at Marah's Elegant Bridal. It was really special for me because my best friend since first grade is actually Marah's younger sister, Marissa, and she helped me find it. She let me try on what seemed like hundreds of dresses with my mom and my sister, and we found the perfect one!
DESCRIBE YOUR FLOWERS: Our flowers were beautiful!  I begged for peonies because I think they smell so amazing. I was hoping they would be in season, and they definitely were.  I was also super excited because our florist put a little bit of sparkle in them for me to fit with our glam wedding style.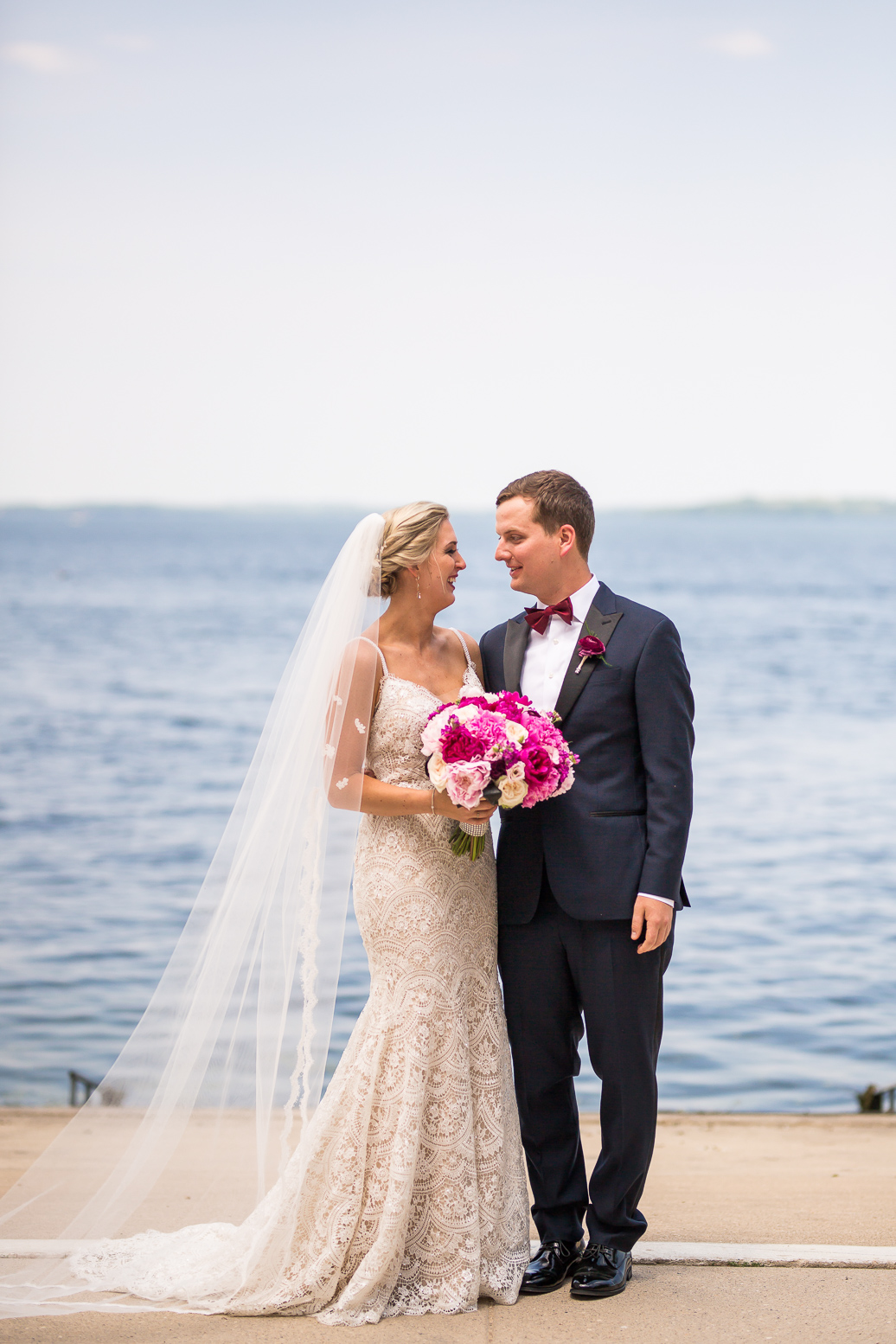 WHAT WAS YOUR FAVORITE MOMENT FROM YOUR WEDDING?  There are too many to pick from!  One of my favorite moments was our first look - we had it at the Turner house dorm where we met almost ten years ago.  It was so special being in the place seeing my future husband for the first time, just the two of us!  Another special moment was just being at our reception and seeing all of our friends and family from across the country.  We had people from Madison, Montreal, Boston, Seattle, LA, Clearwater, and many places in between.  It was so special that everyone traveled all that way to the place where it all began to celebrate with us.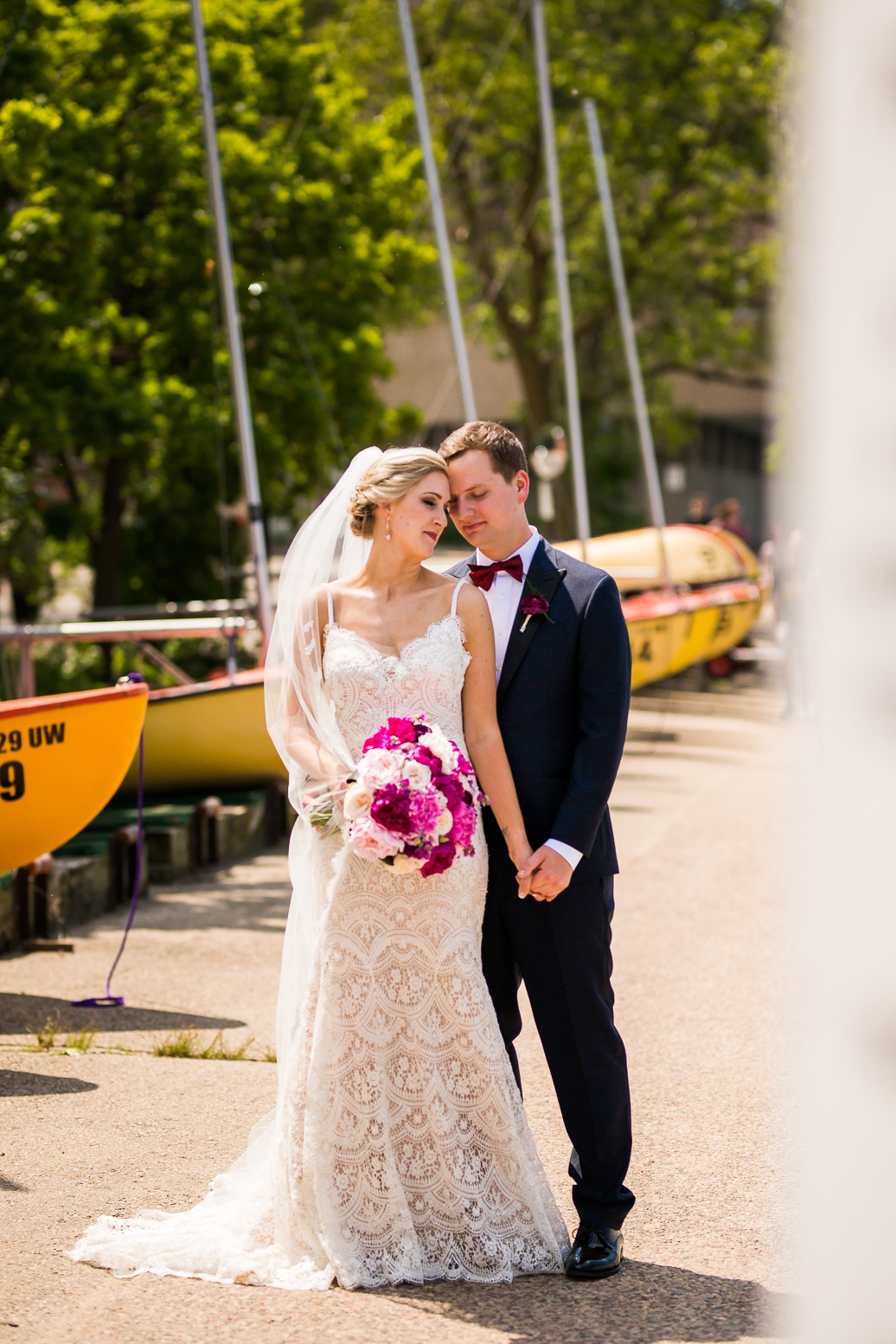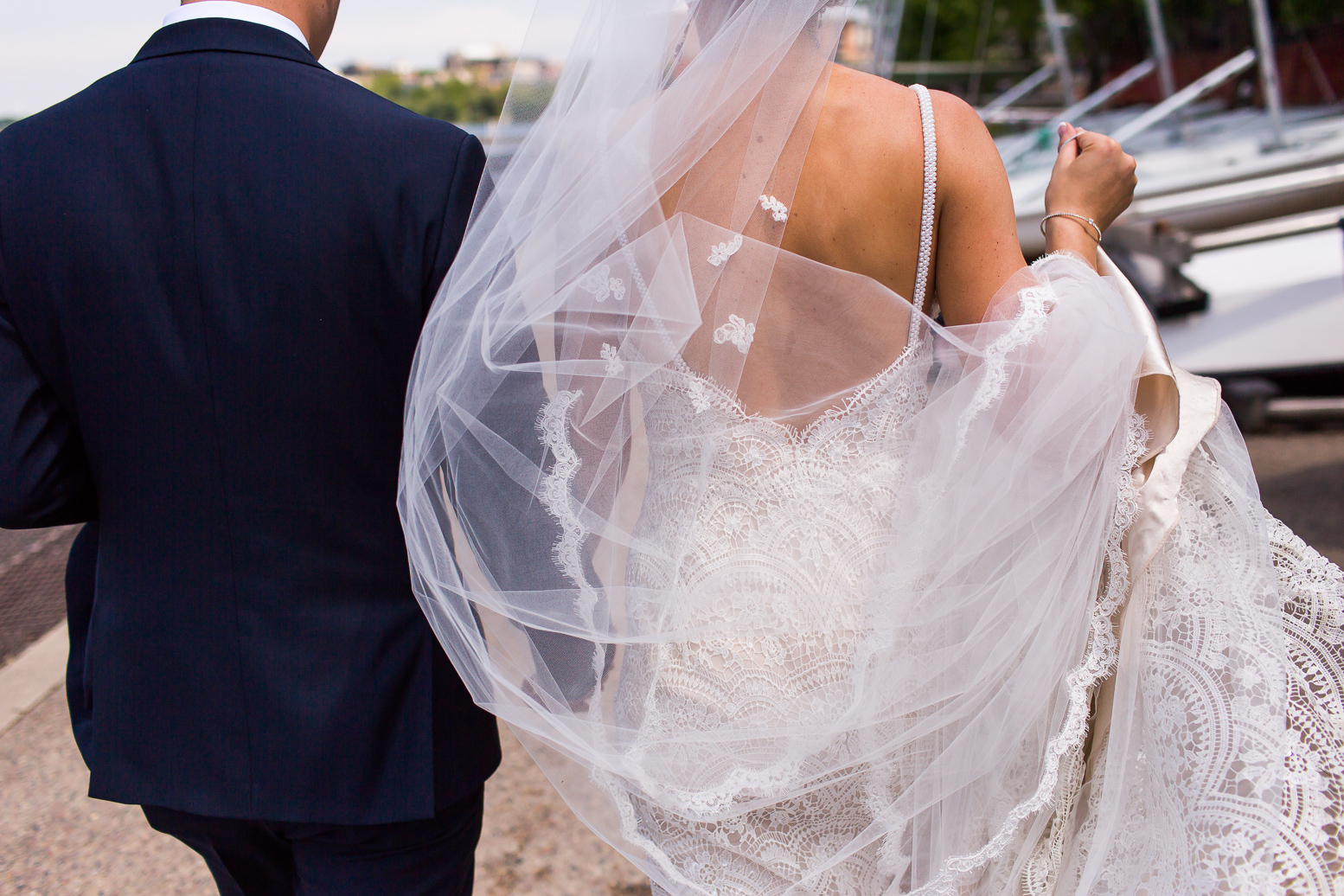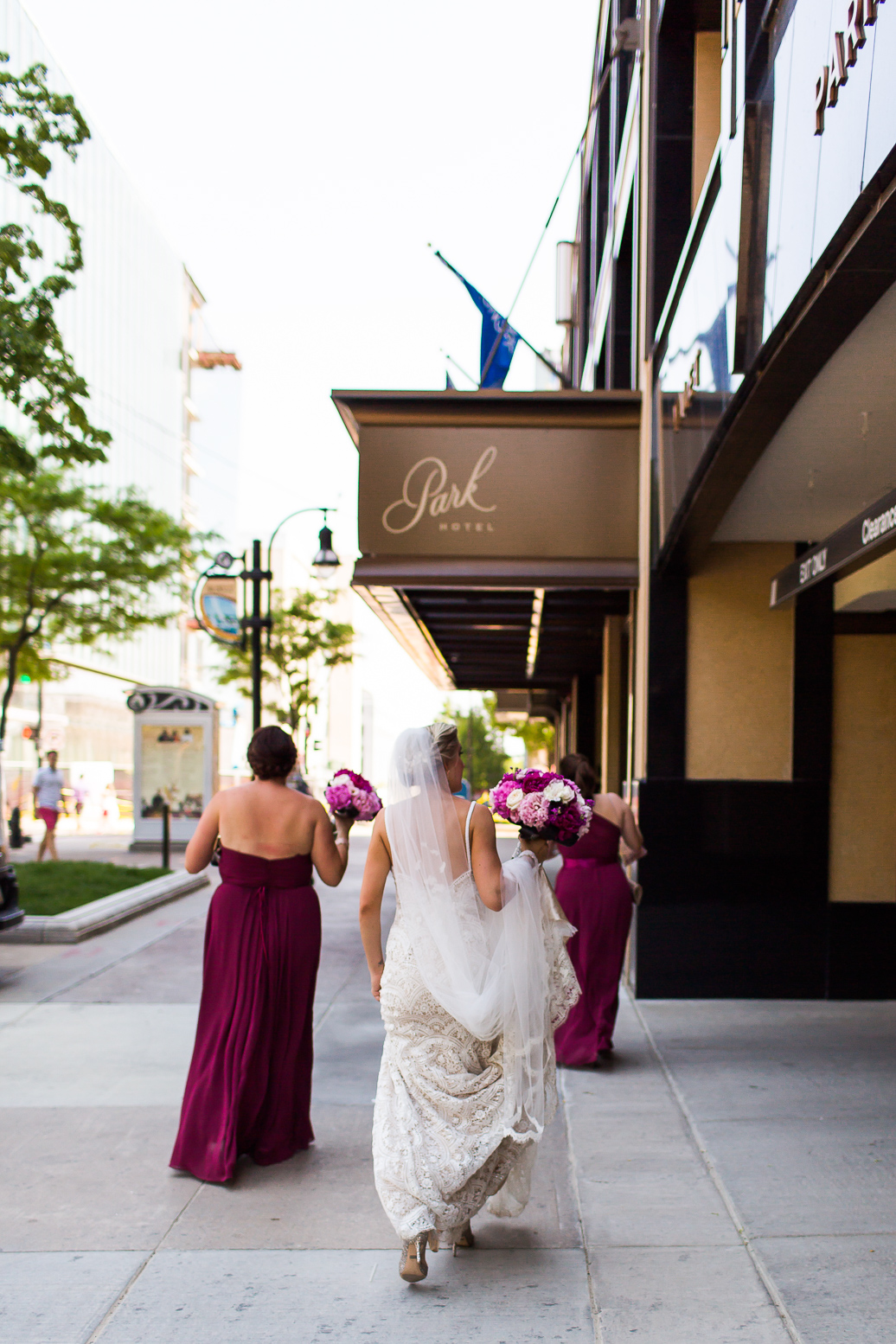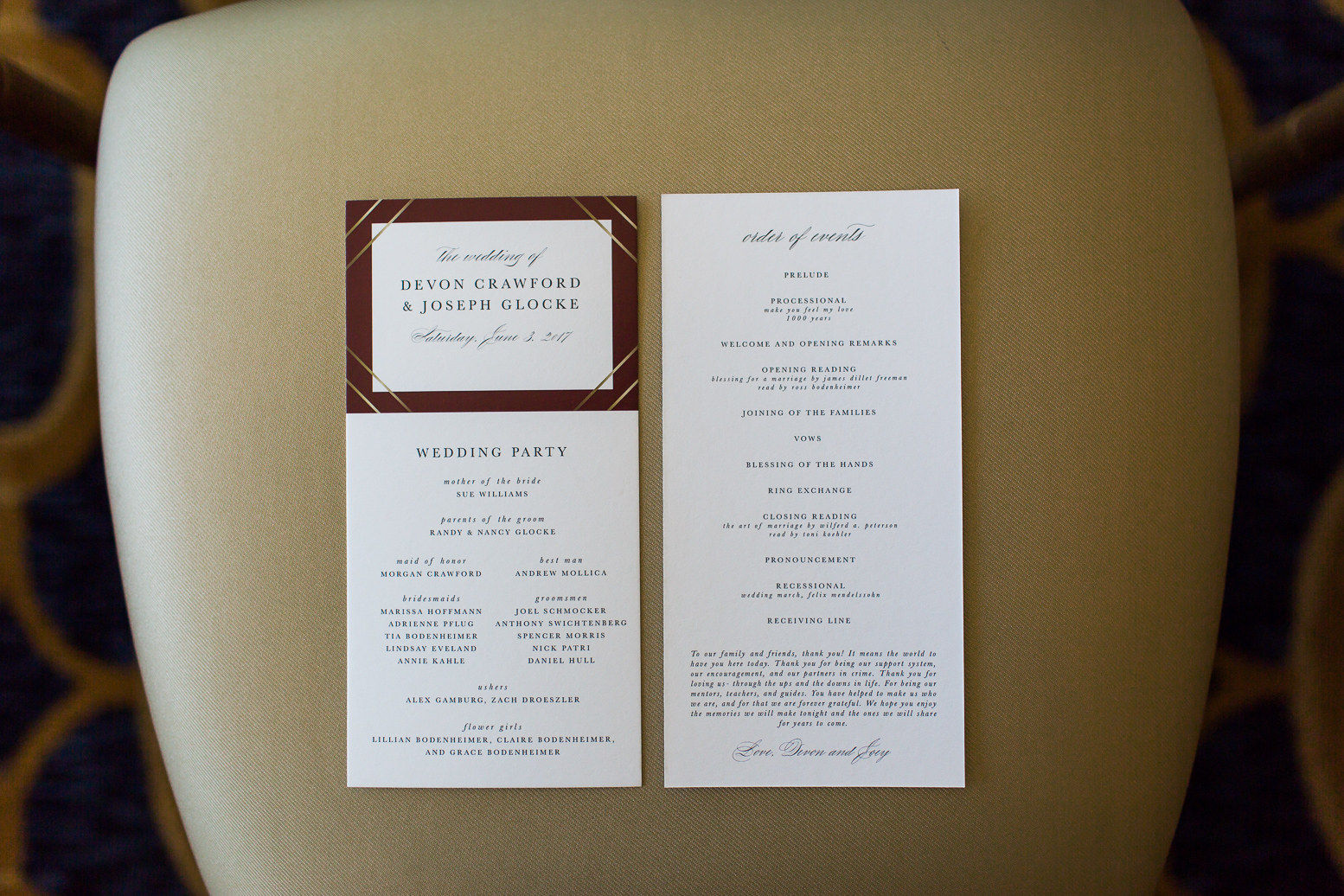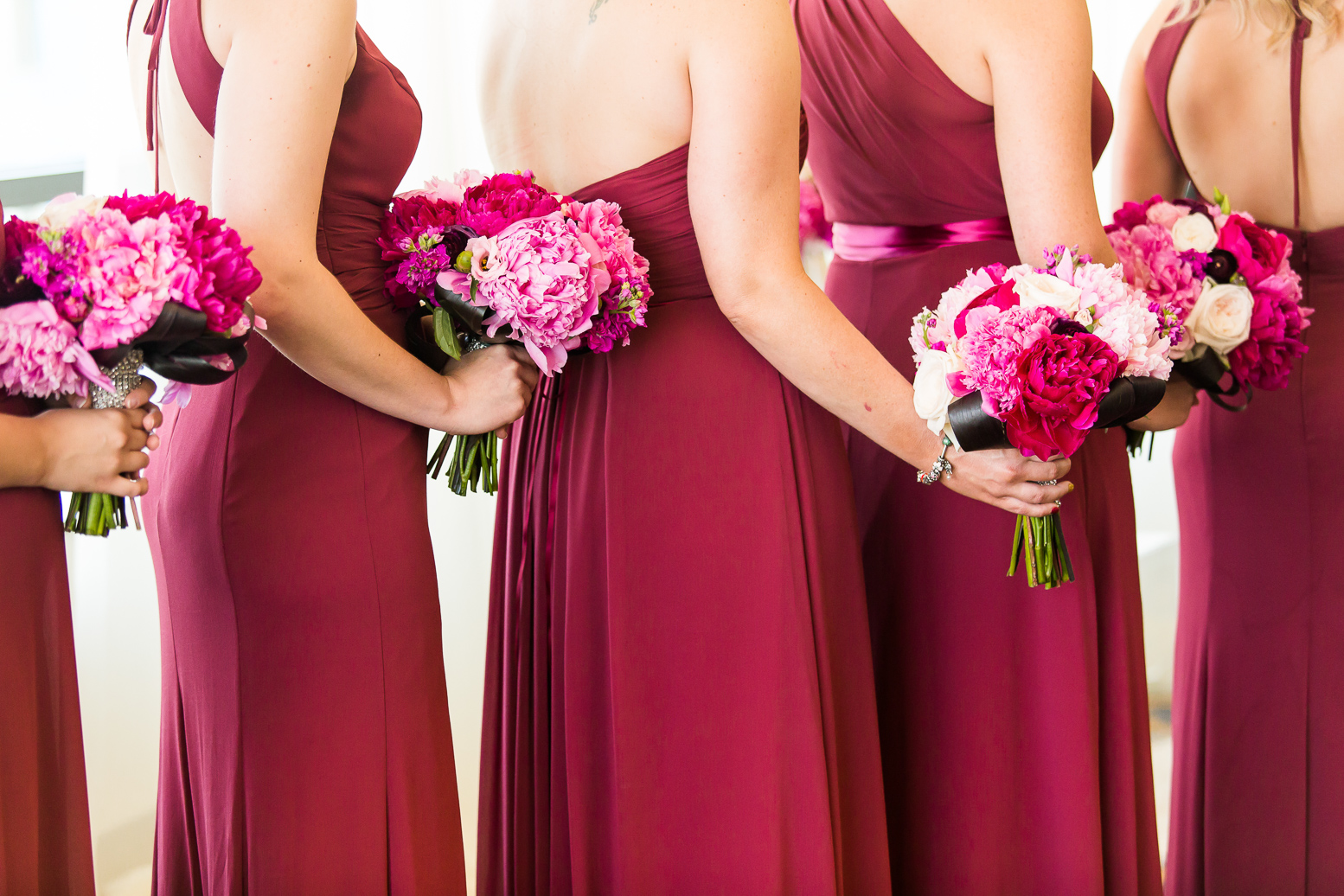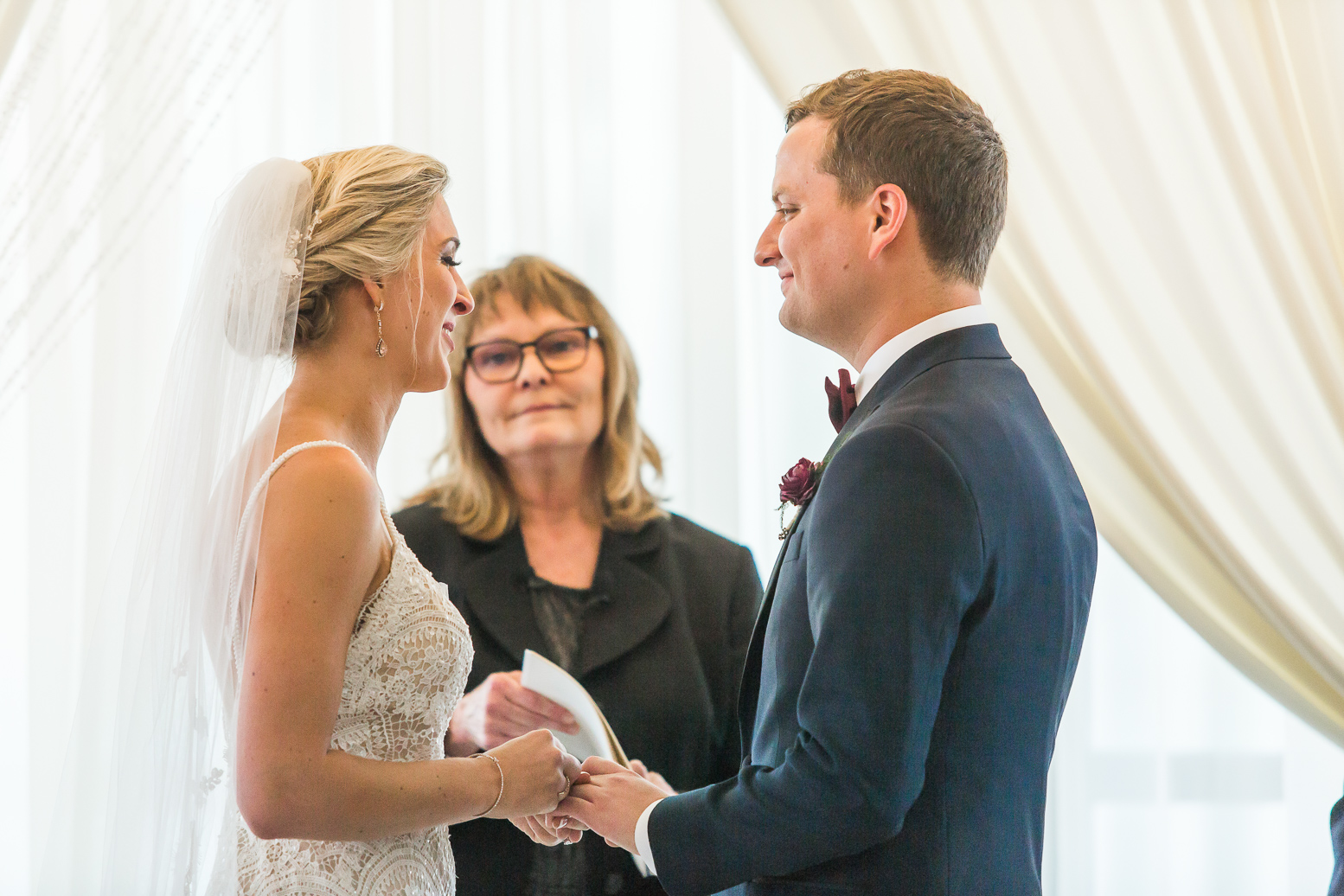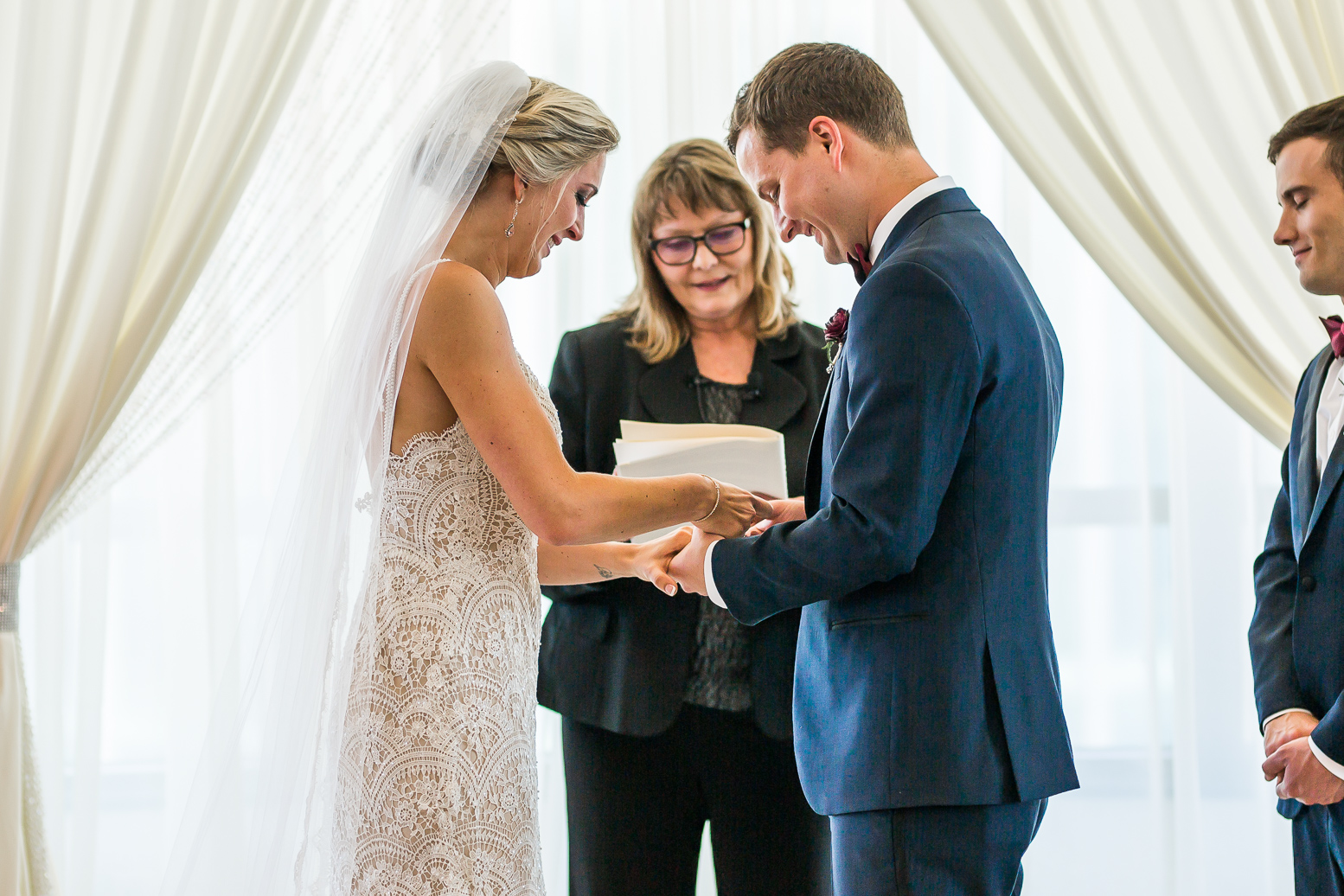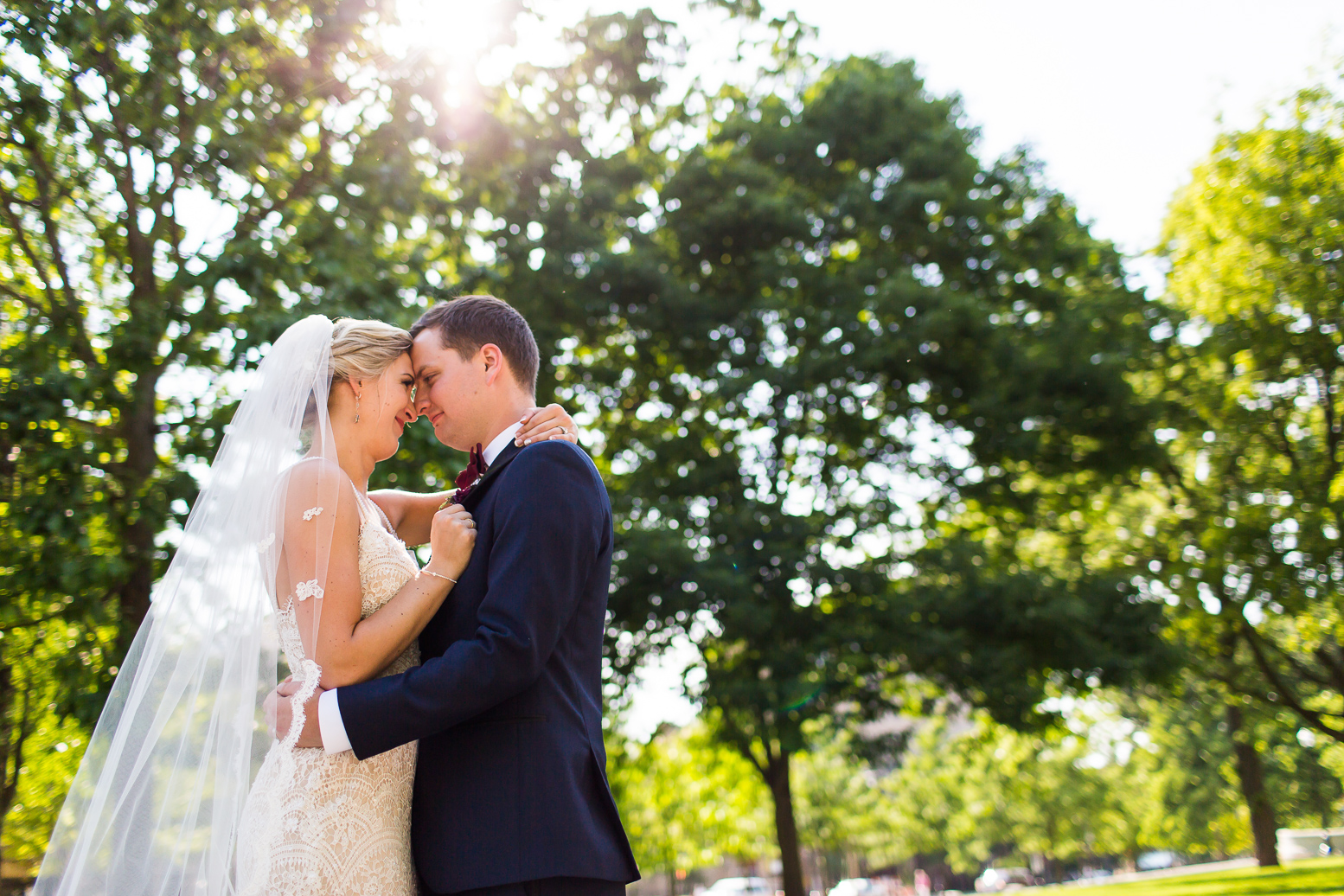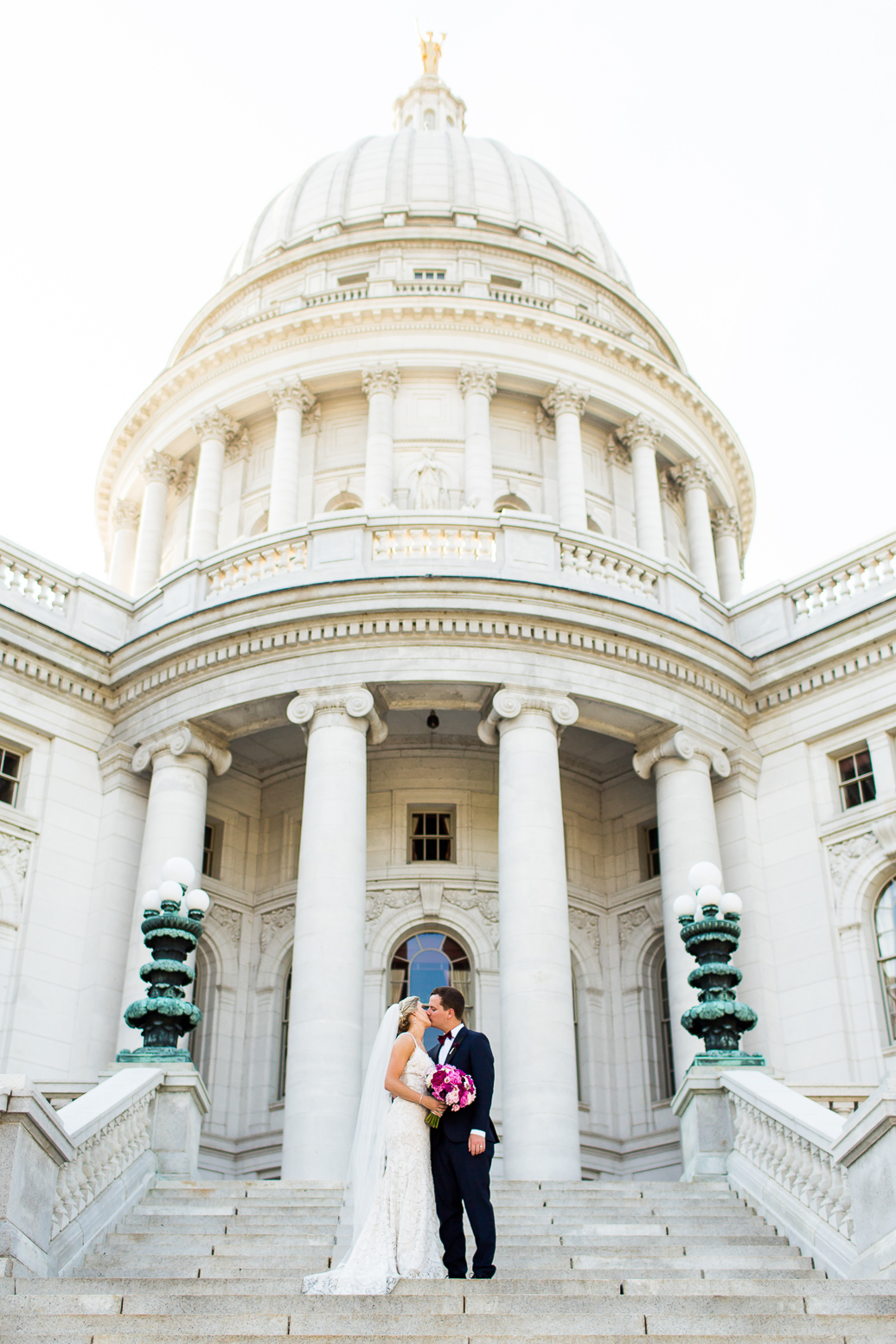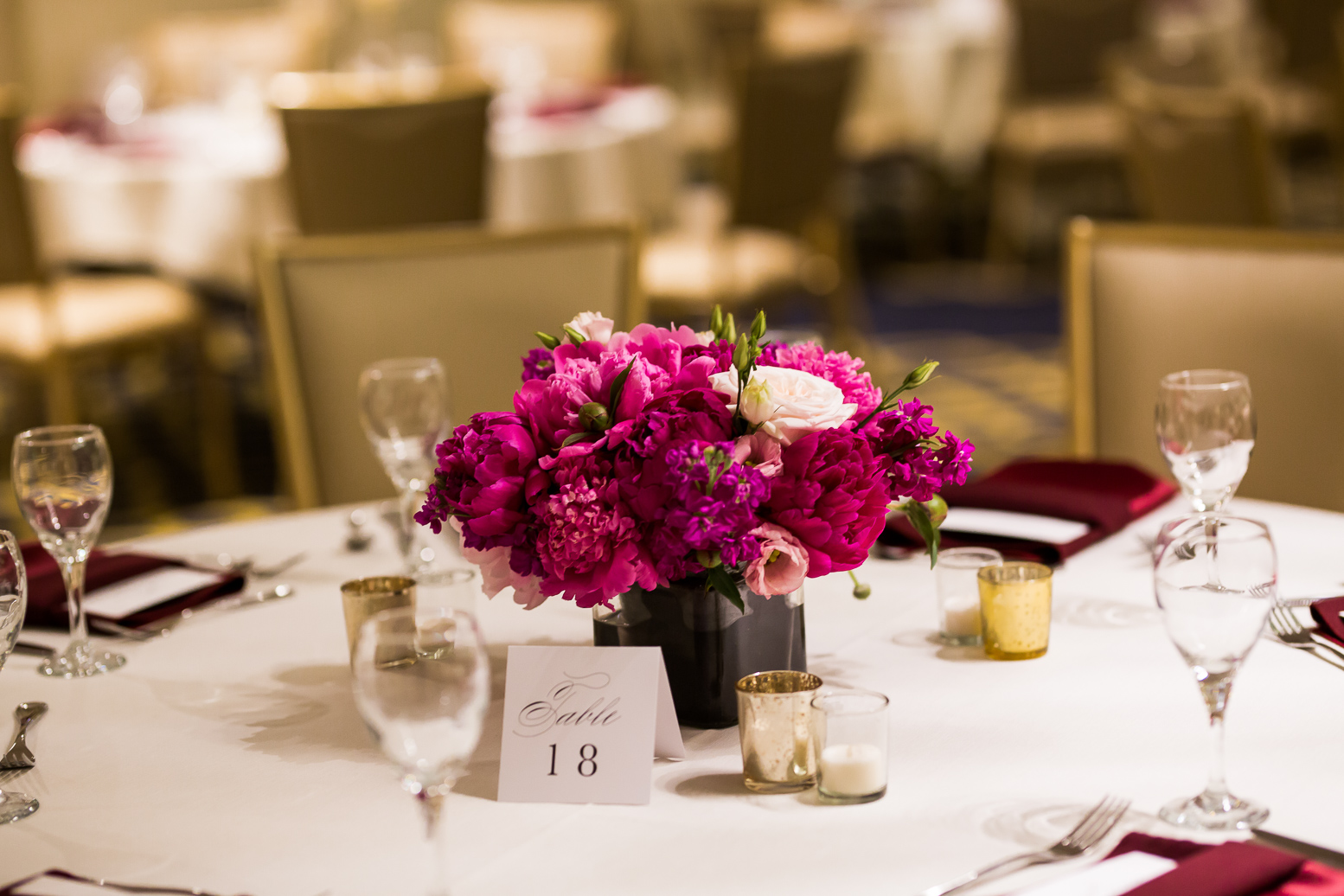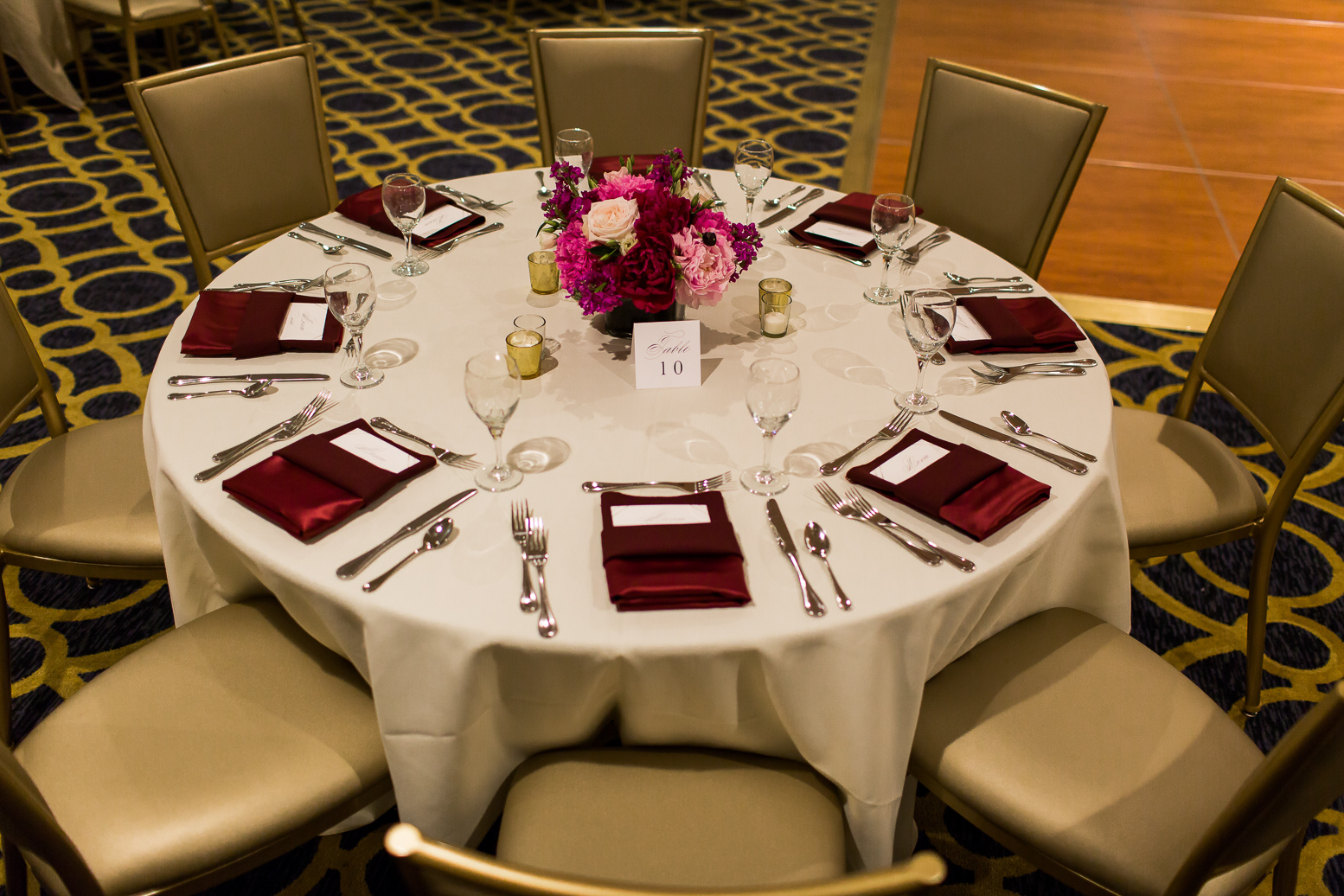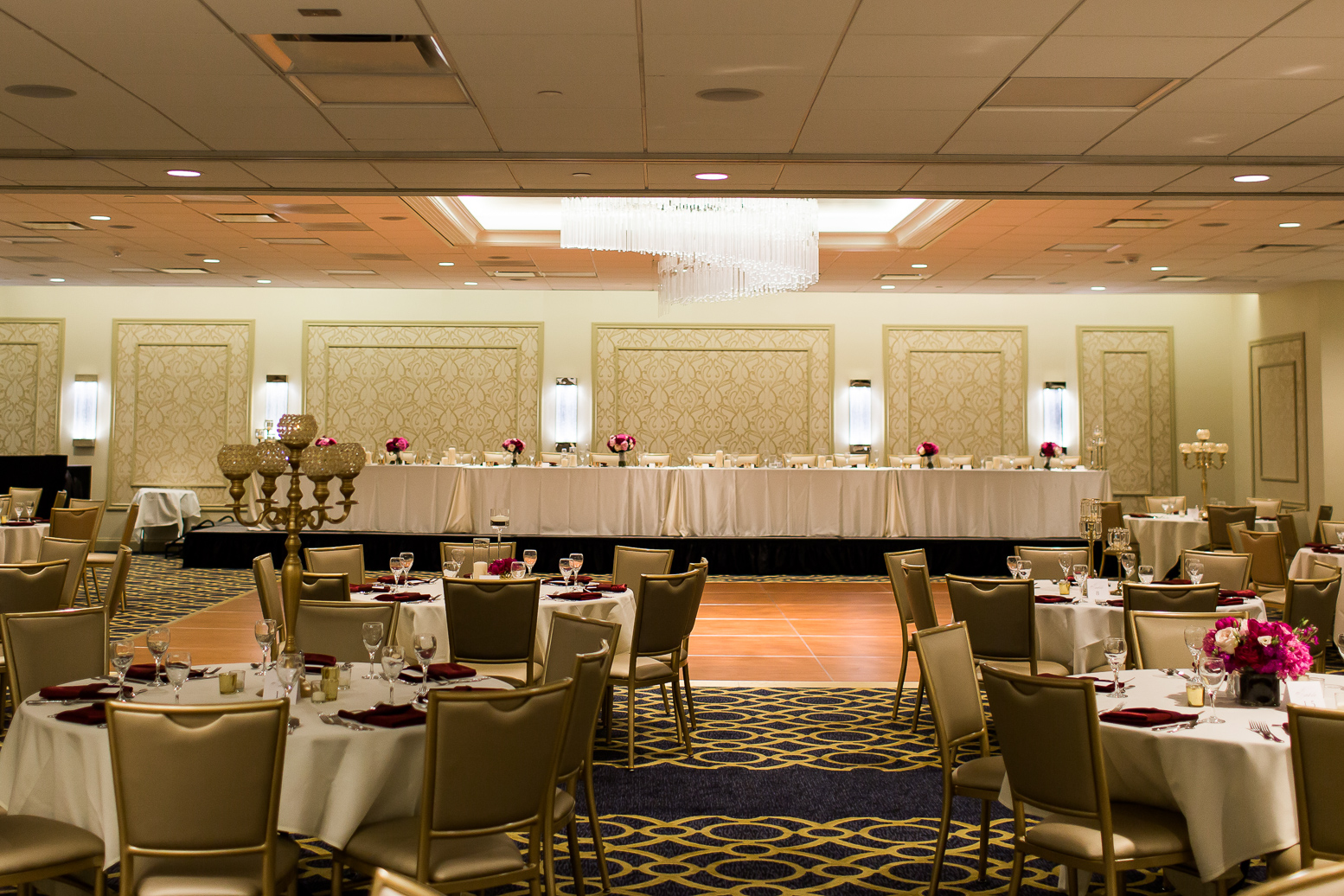 DID YOU USE ANY SPECIALTY CHAIRS, LINENS, TABLES OR DINNERWARE? We had gold chargers and the Park Hotel has wonderful gold chairs so we just used those.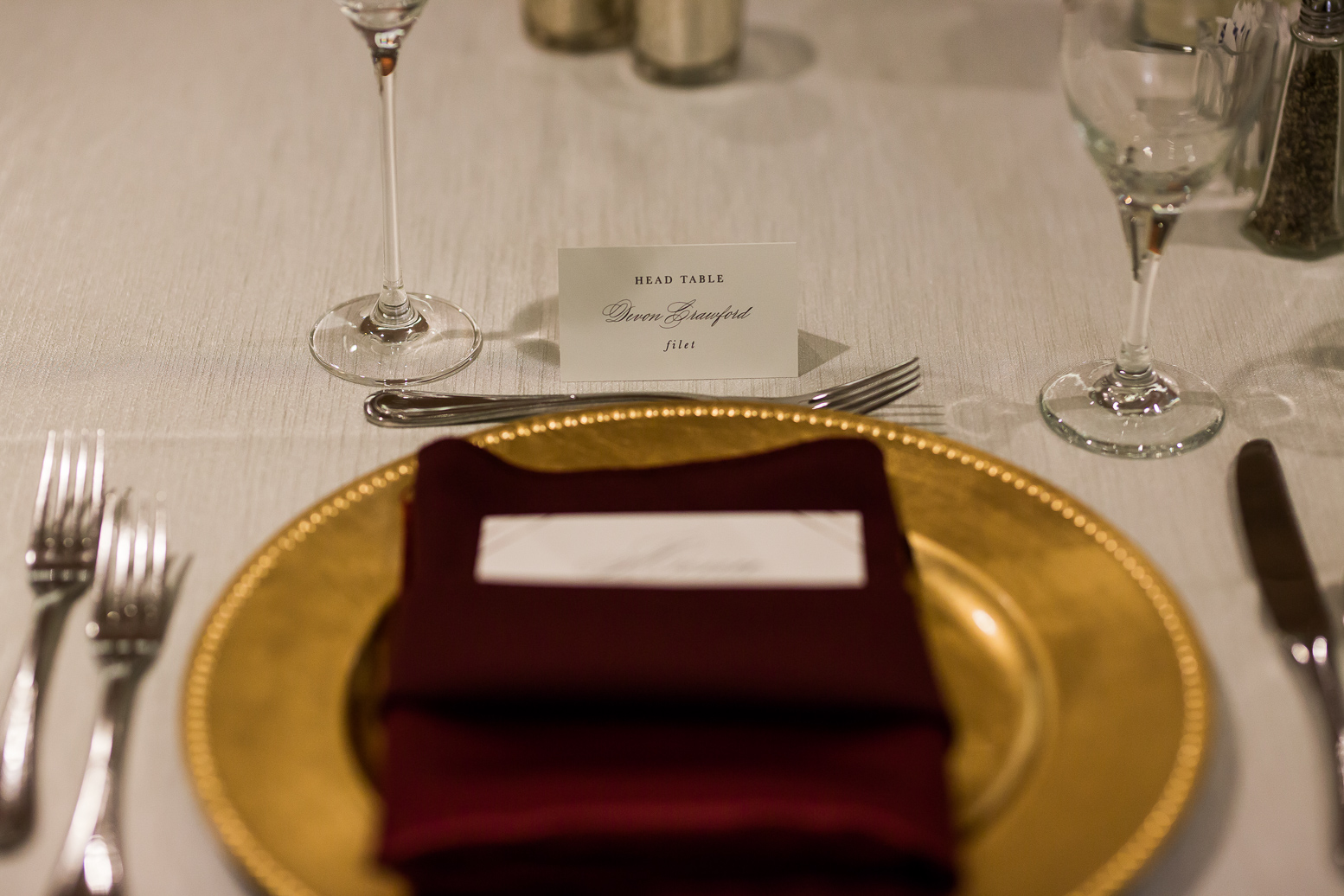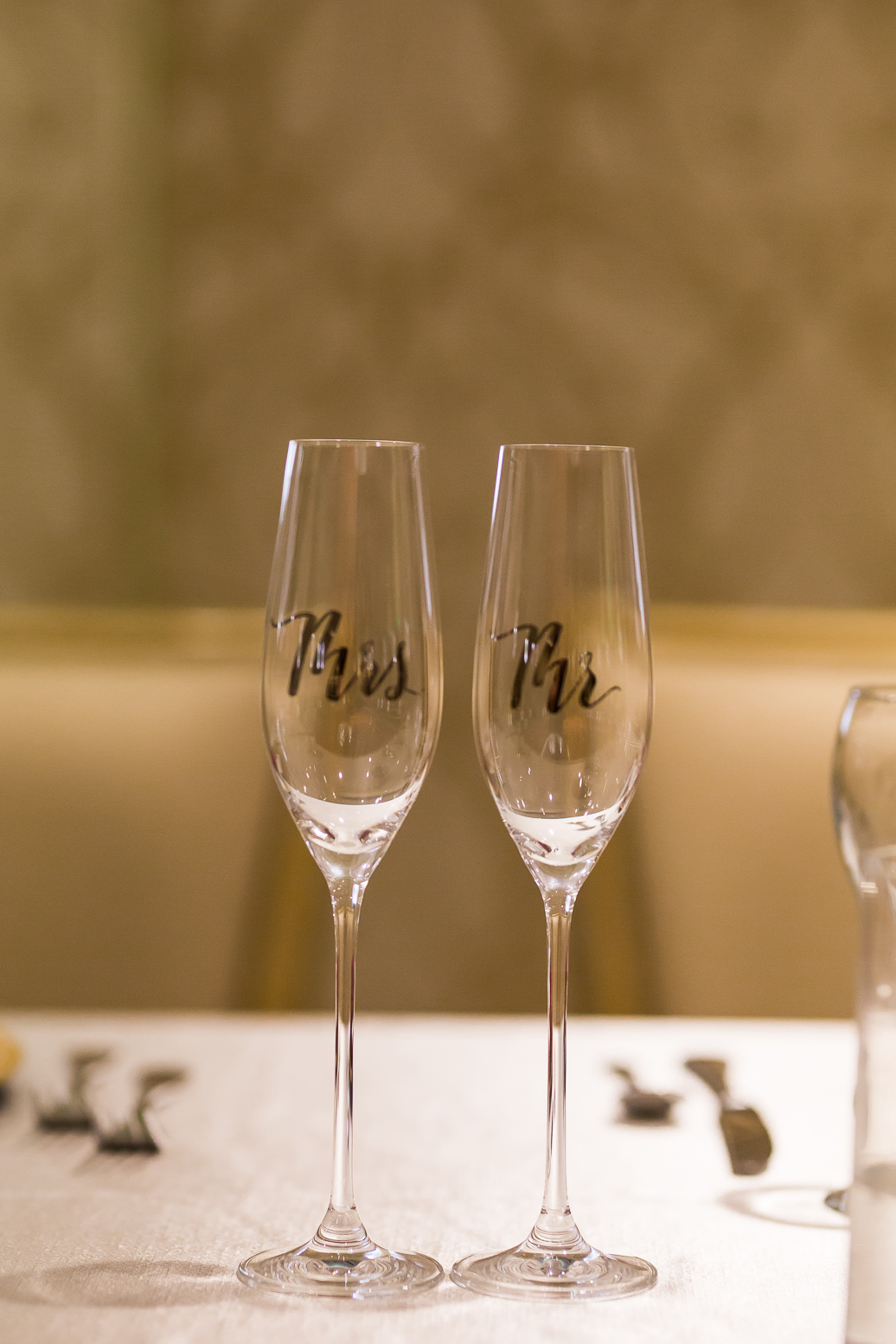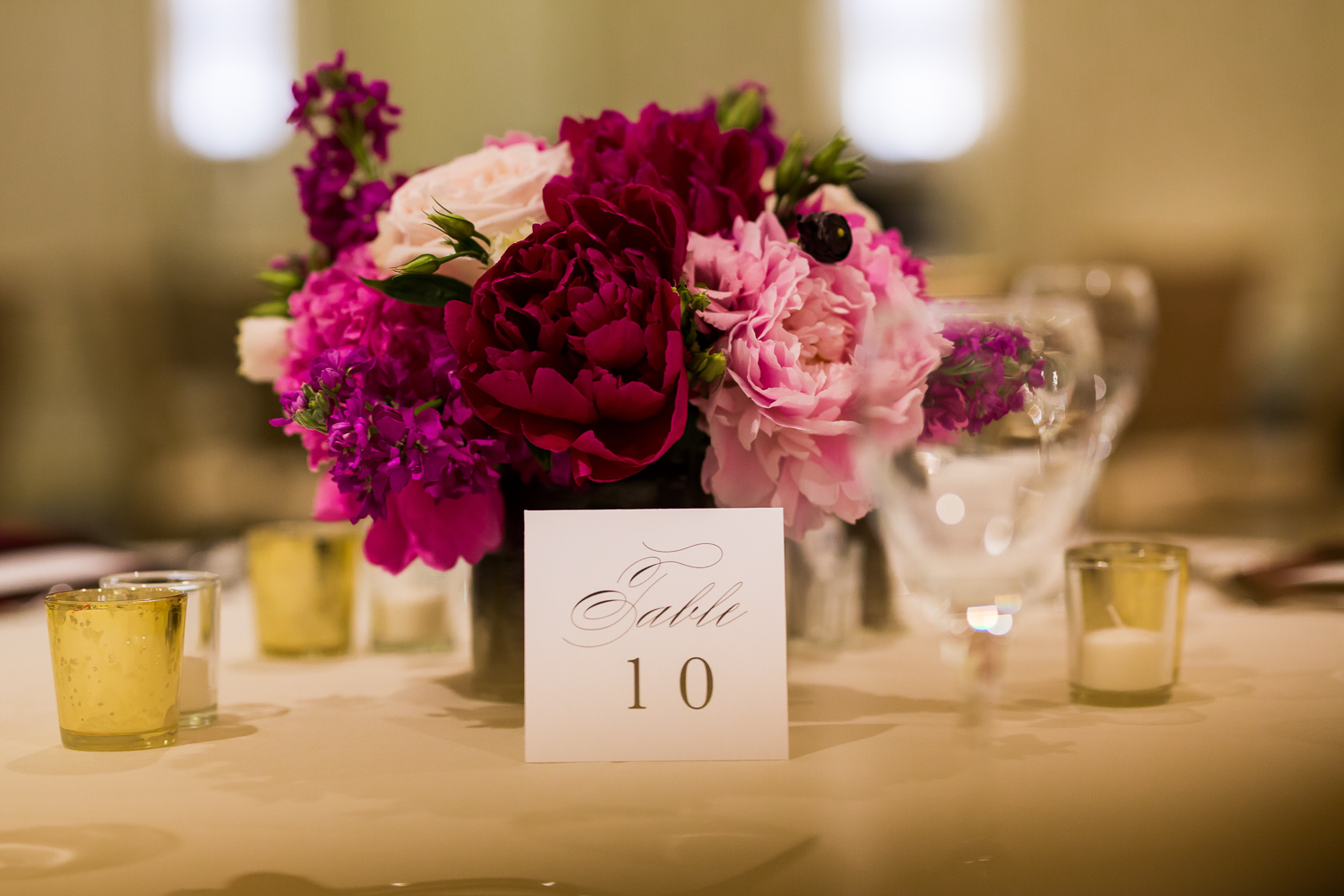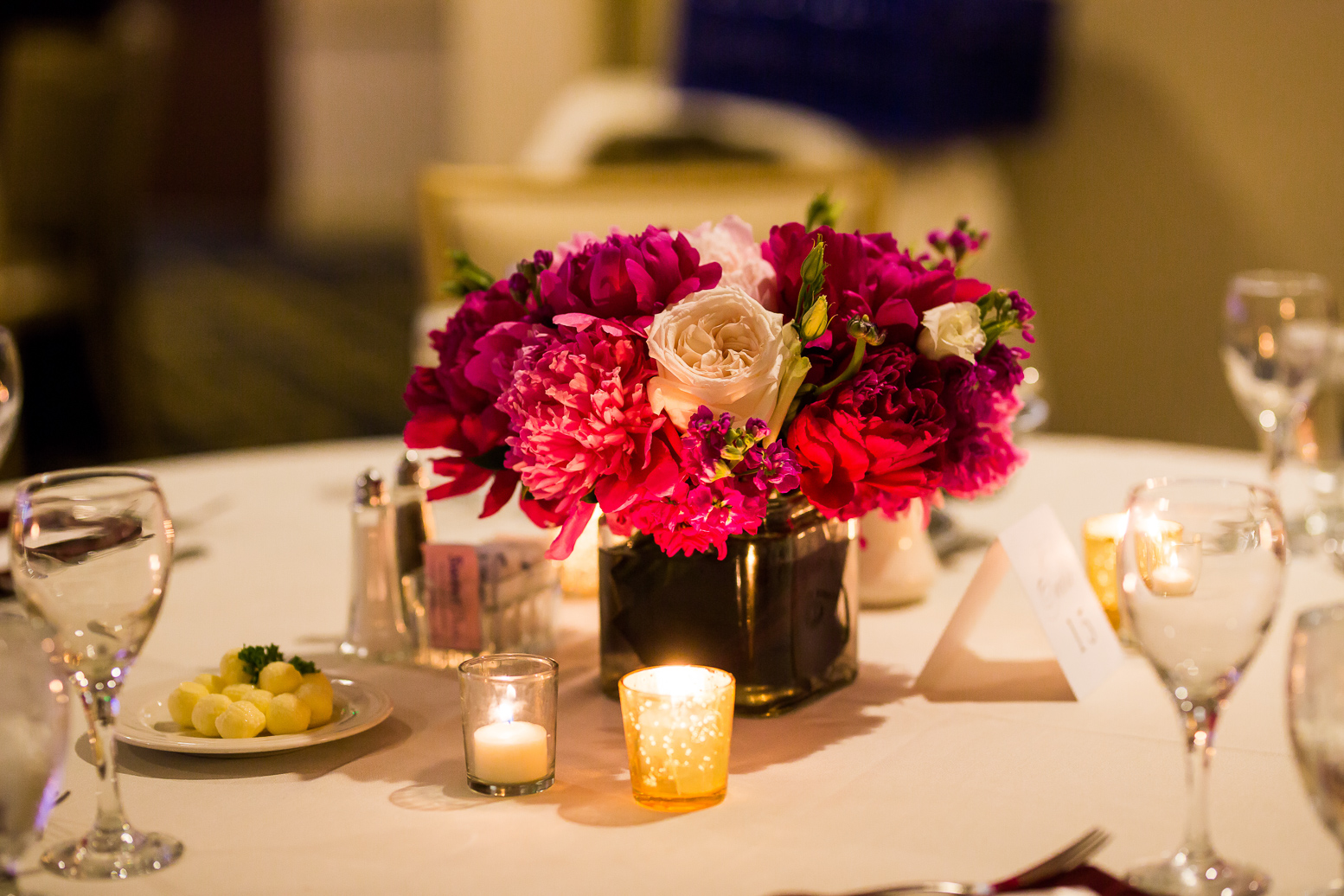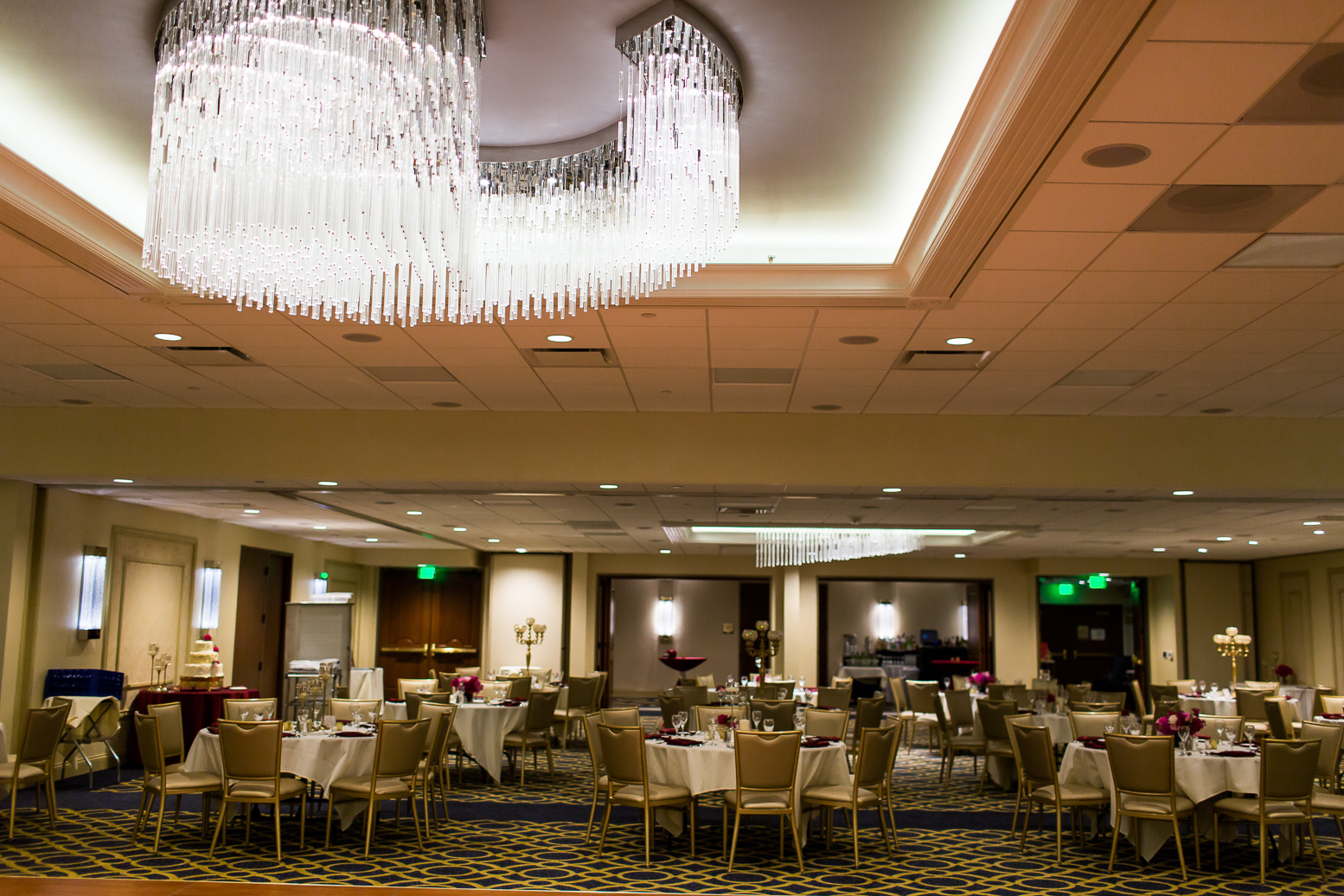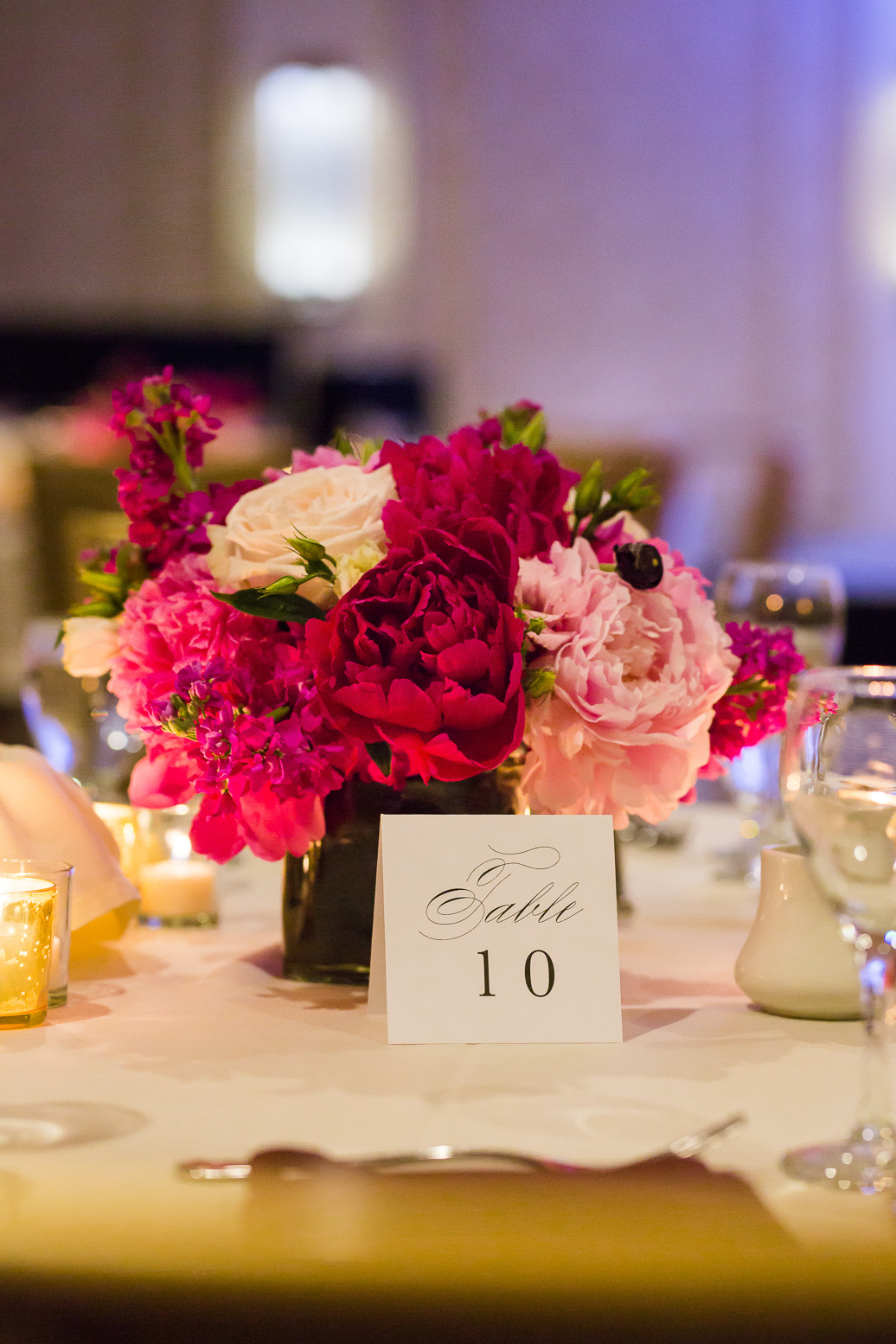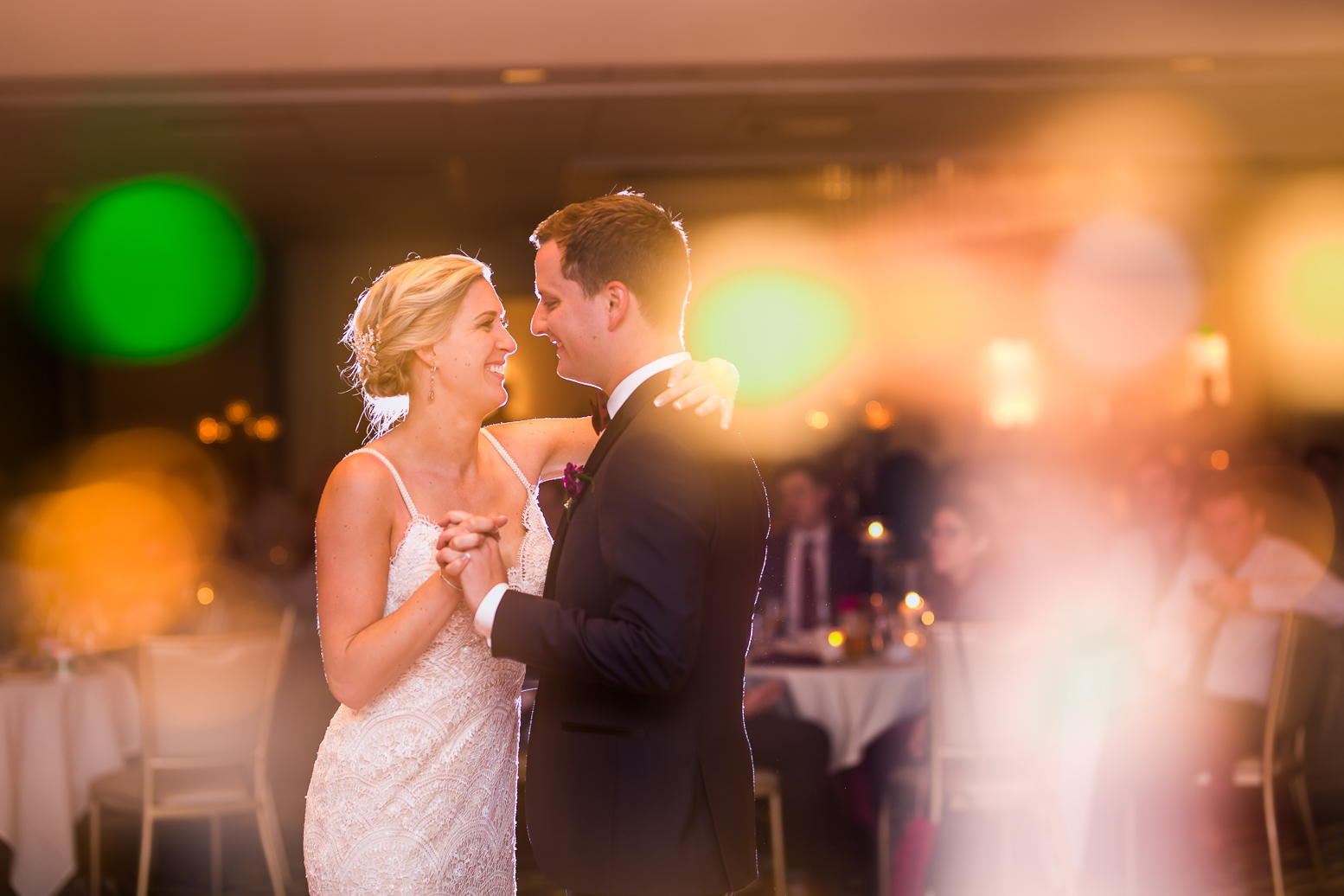 See a full list of more modern, dreamy ballrooms and Madison wedding venues in our online vendor gallery here.