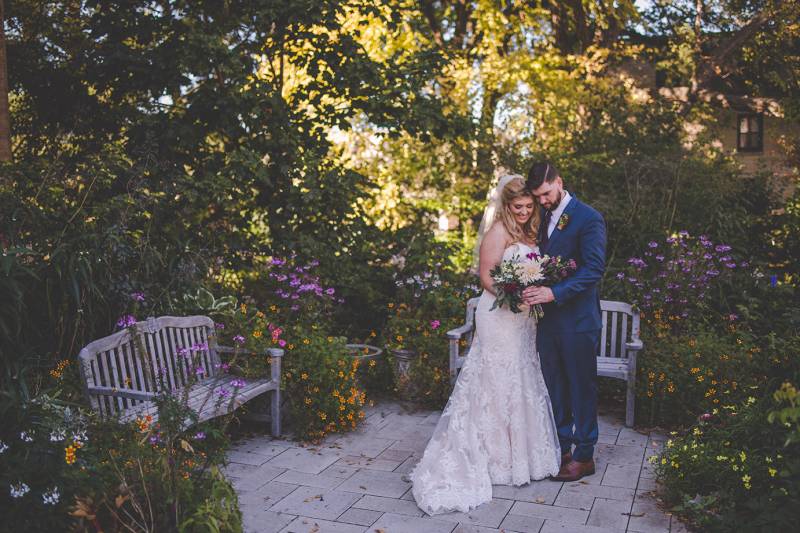 For a couple who have lived all over the world, it was only fitting to share their travels, adventures and love story with their closest friends and family. Home is wherever I'm with you, a true statement that Kait and Chris incorporated into their intimate, beautiful wedding celebration at the University Club with photos by the talented East Elm Photography. Stunning watercolor paintings of each city the couple has lived was placed at each table, created by the bride's father. A dog-friendly affair, Kait + Chris's little fur child is the most adorable little pup we have seen!
WEDDING DATE: October 8, 2016

HOW DID YOU AND YOUR HUSBAND MEET? We "met" online at OKcupid; the first date was at Heritage Tavern
HOW DID YOU KNOW HE WAS "THE ONE"? He is a rare breed. We both grew up as military brats which is a unique connection between two souls. He works really hard then comes home and fixes EVERYTHING around the house. Everything he does is for other people and that is why I fell in love with him!
TELL US ABOUT YOUR PROPOSAL: He took me to Pope Farms sunflower farm and proposed in a field of sunflowers... every girl's dream right?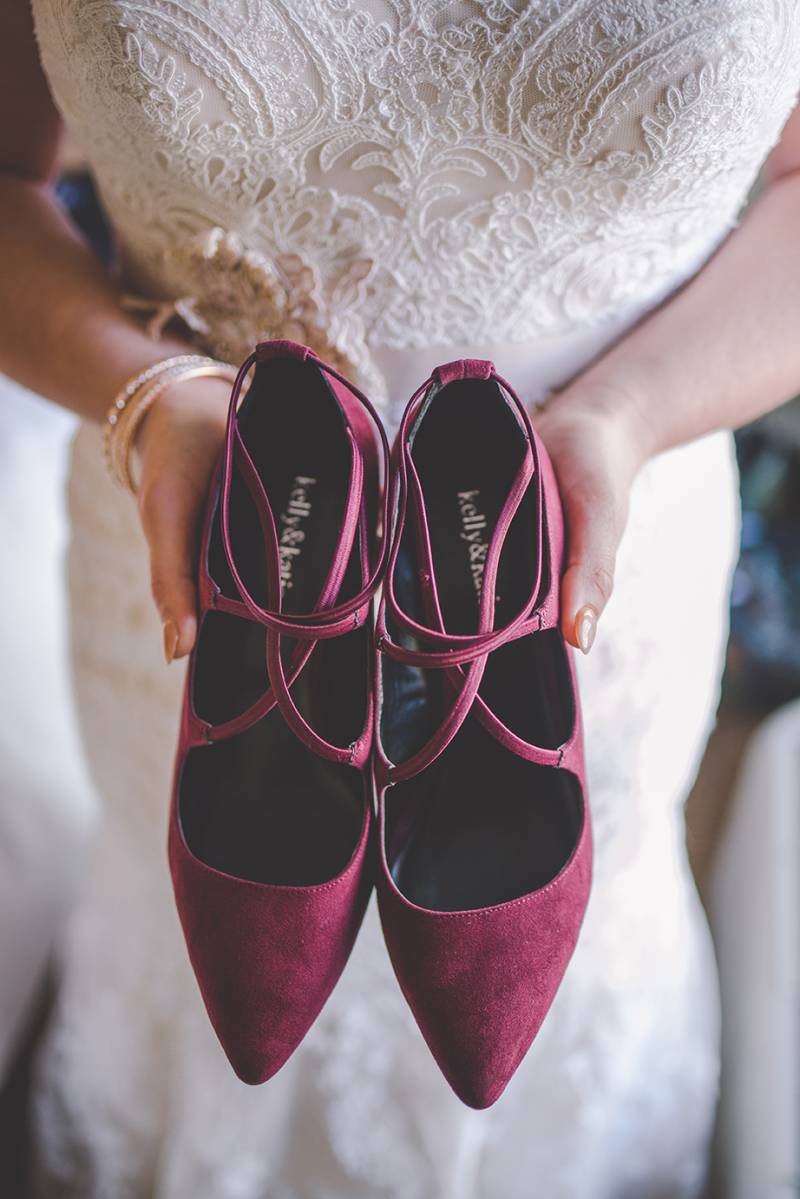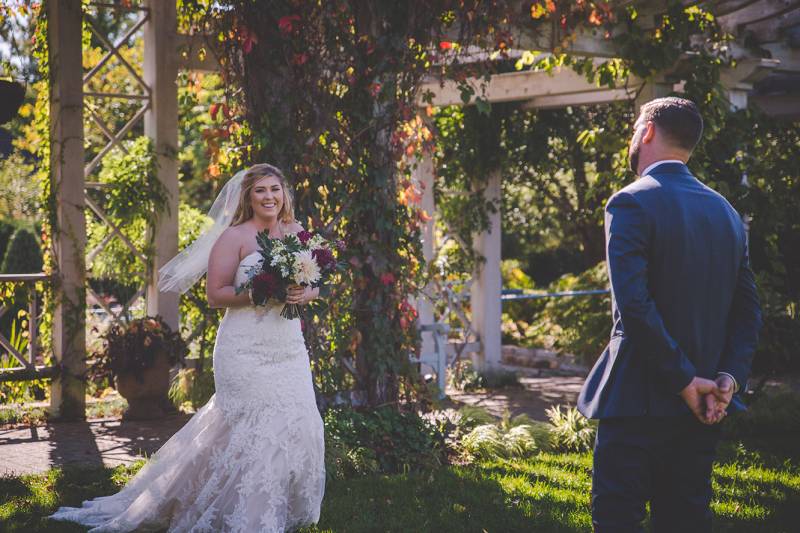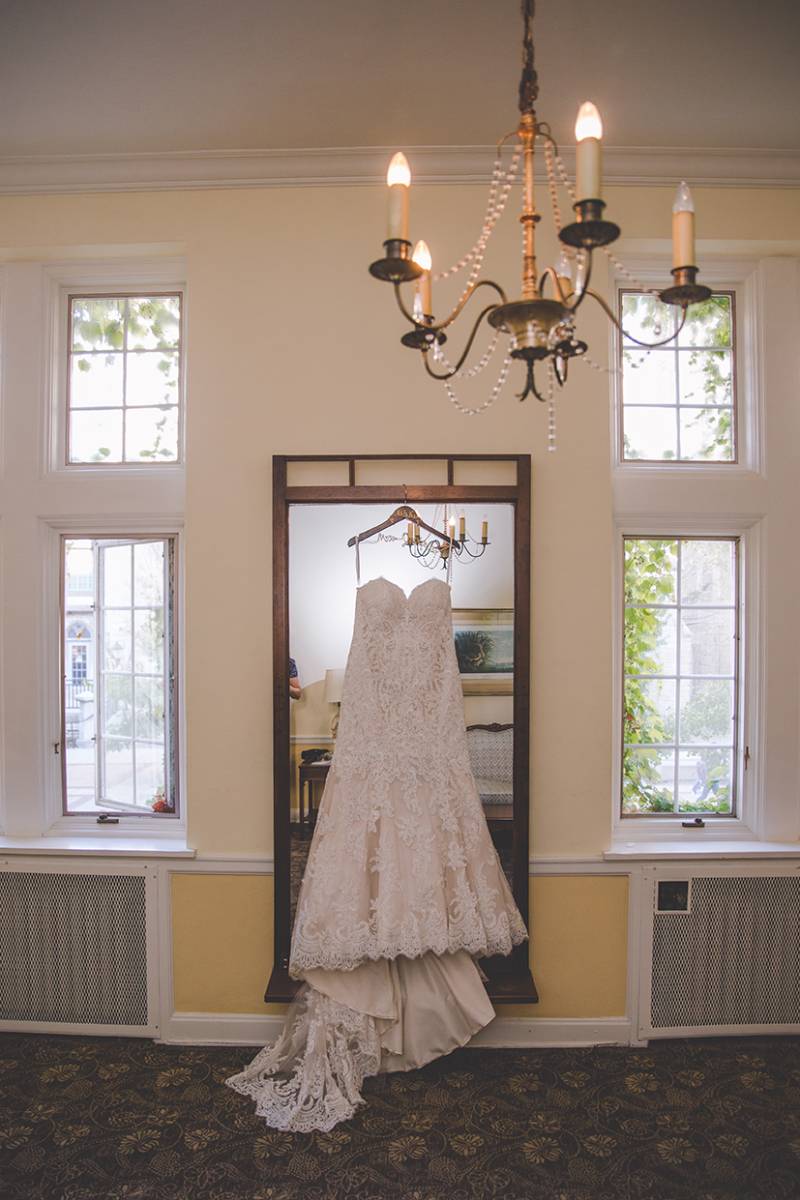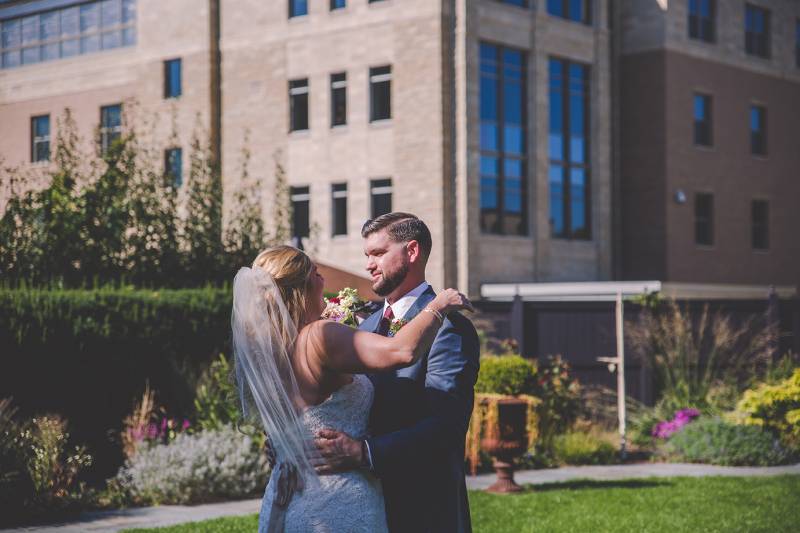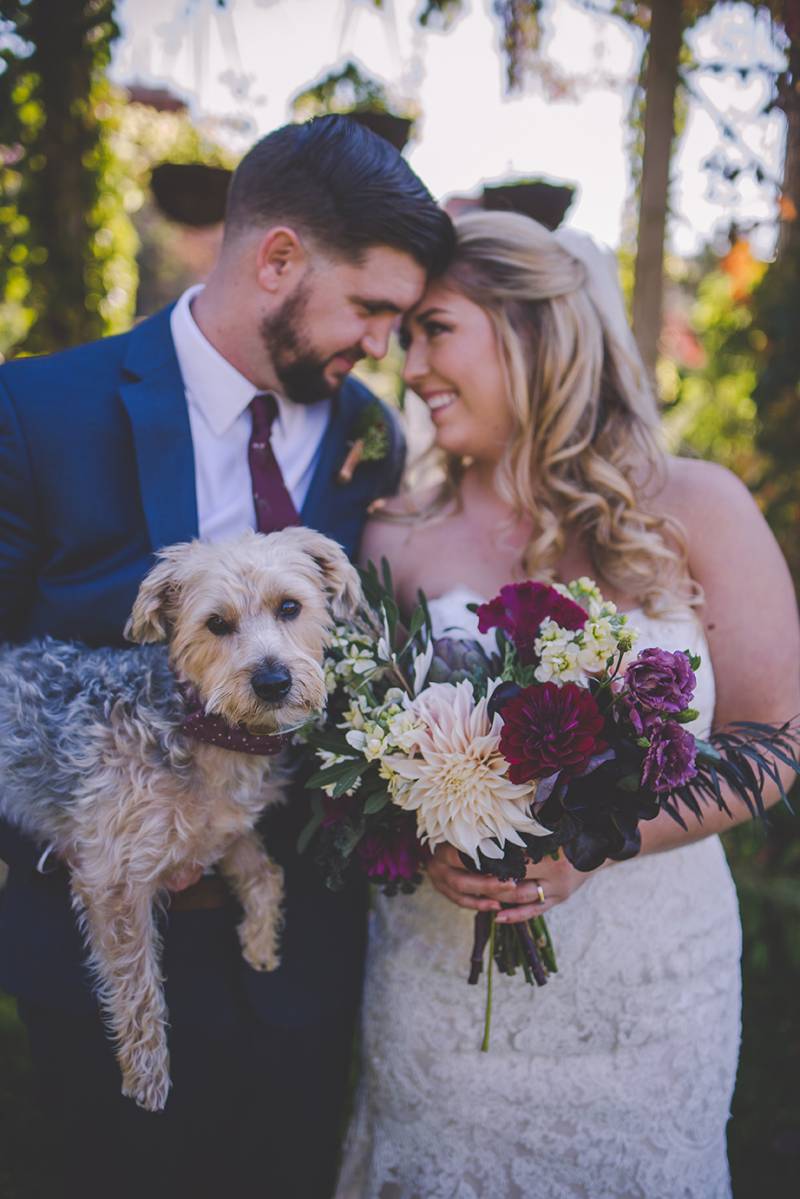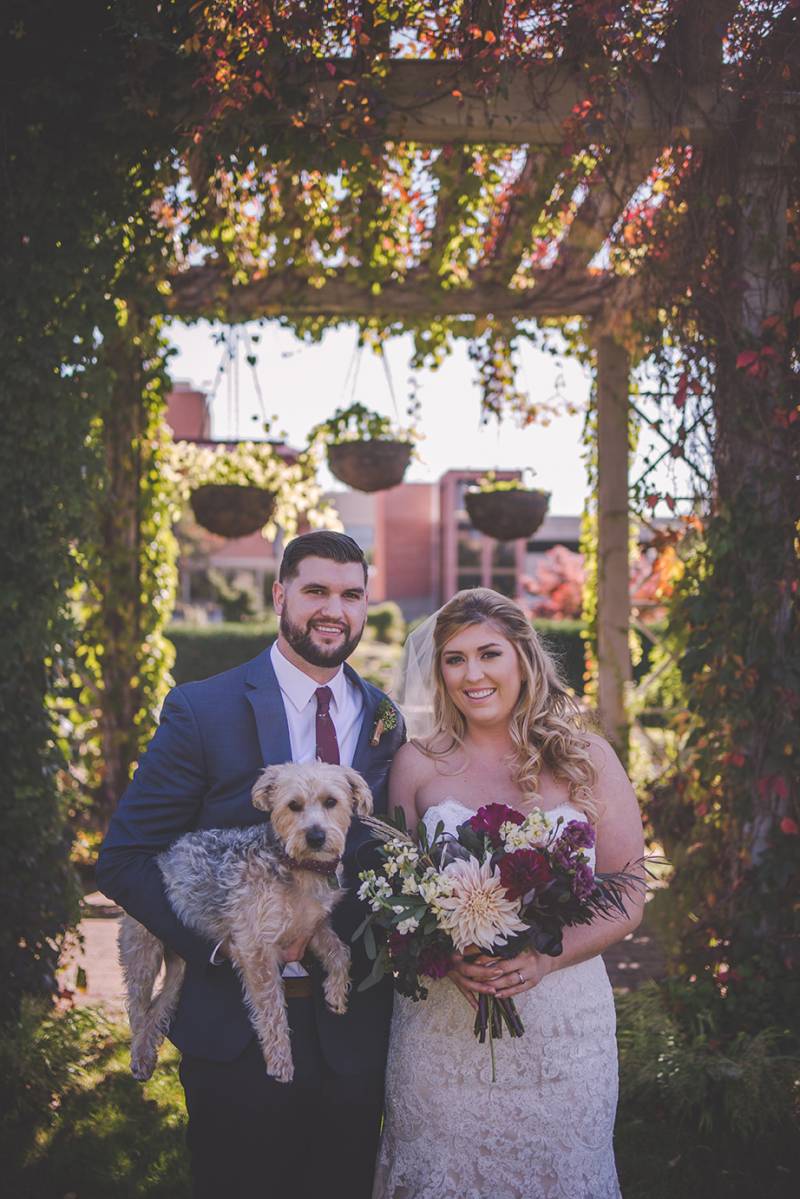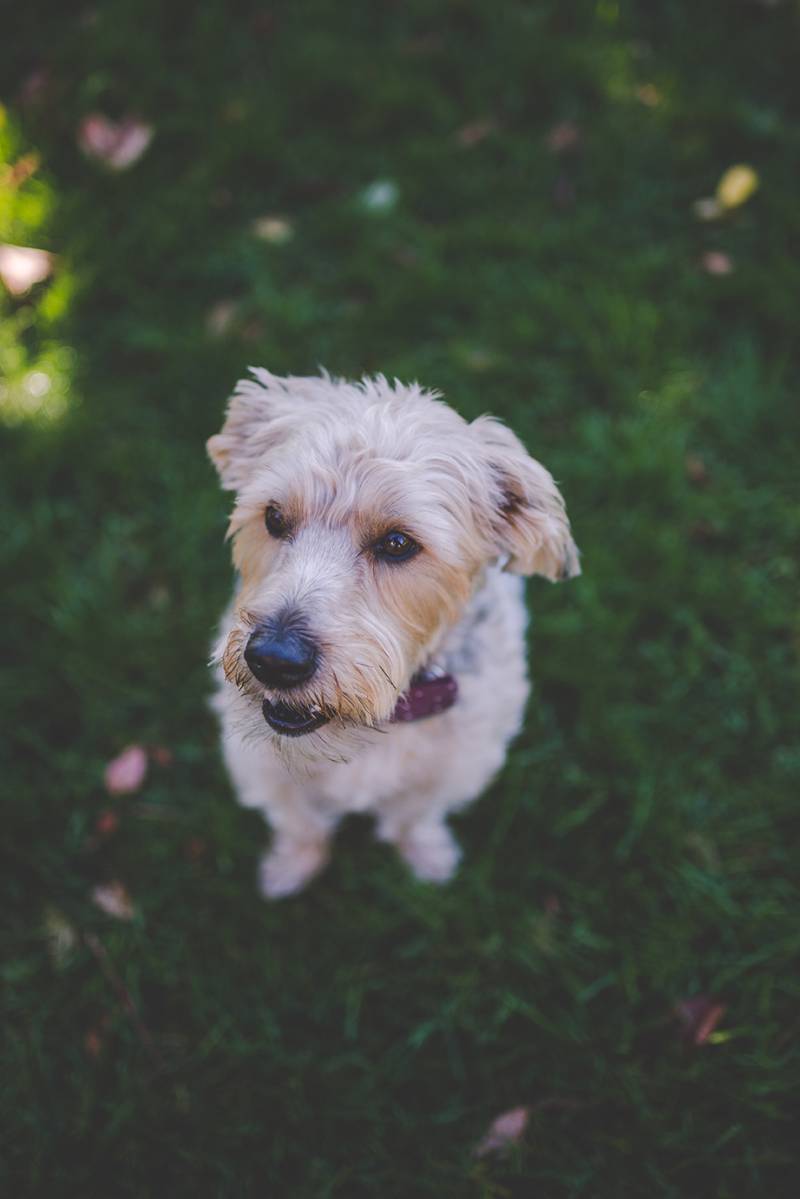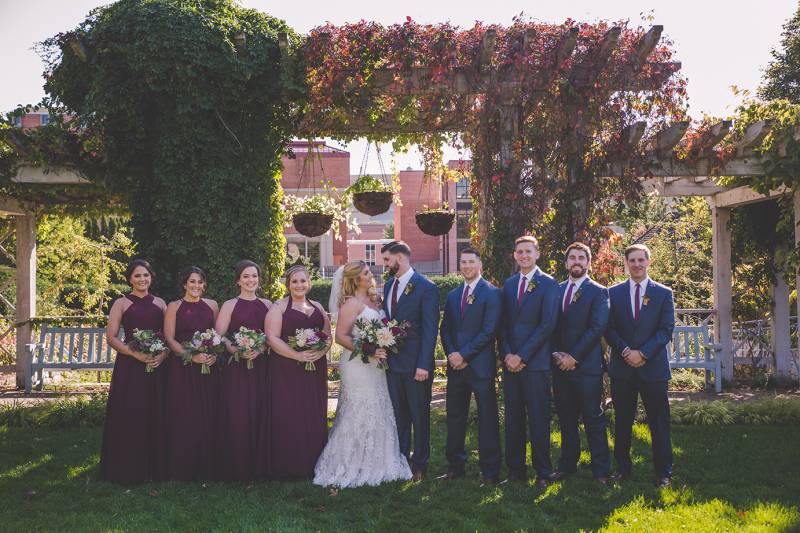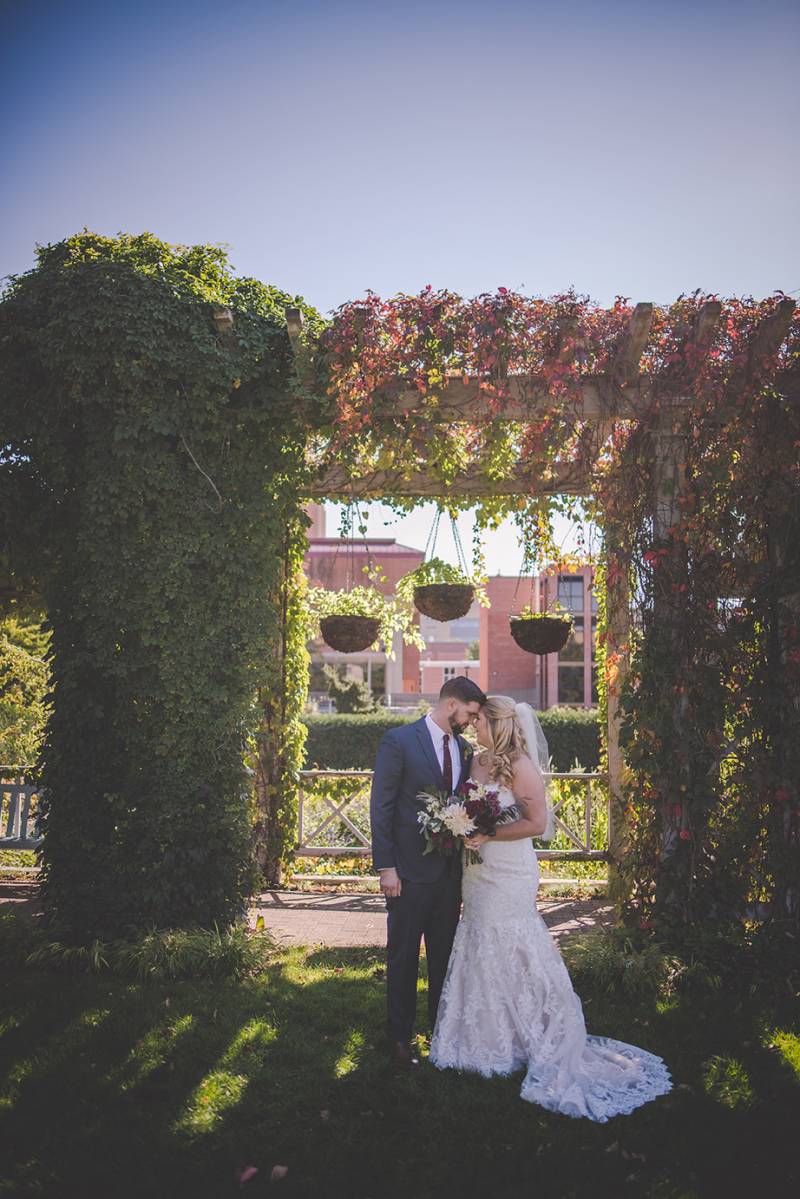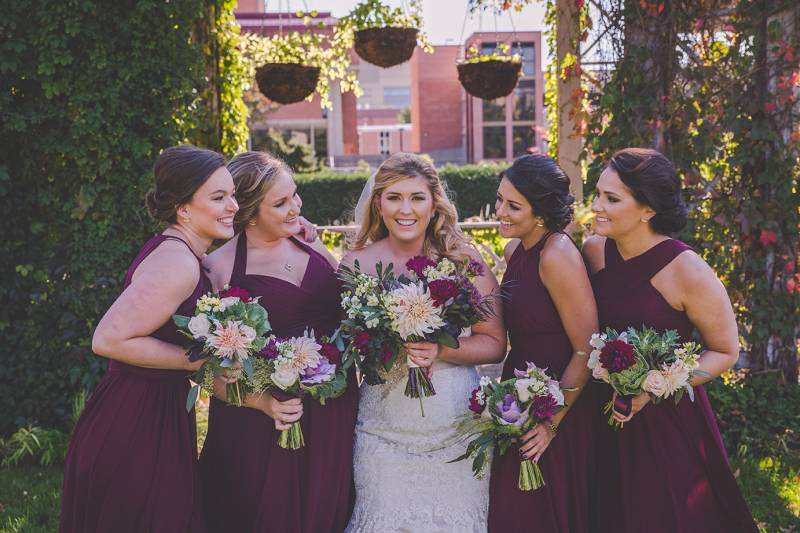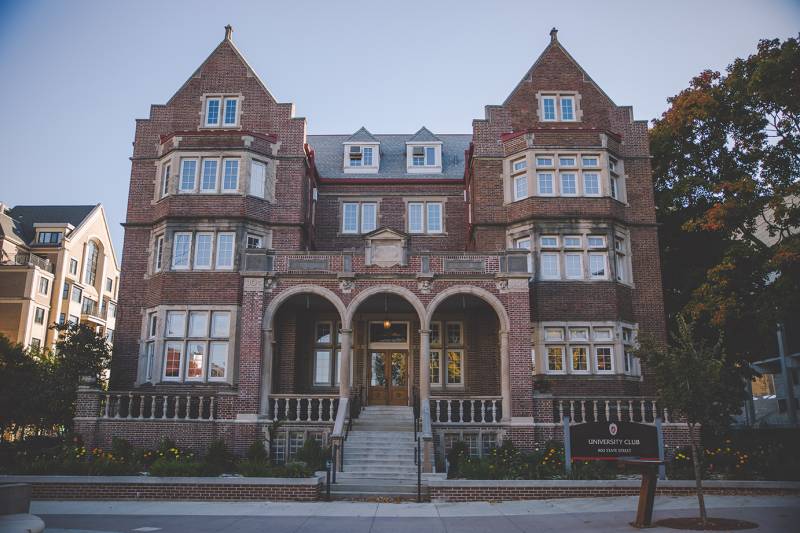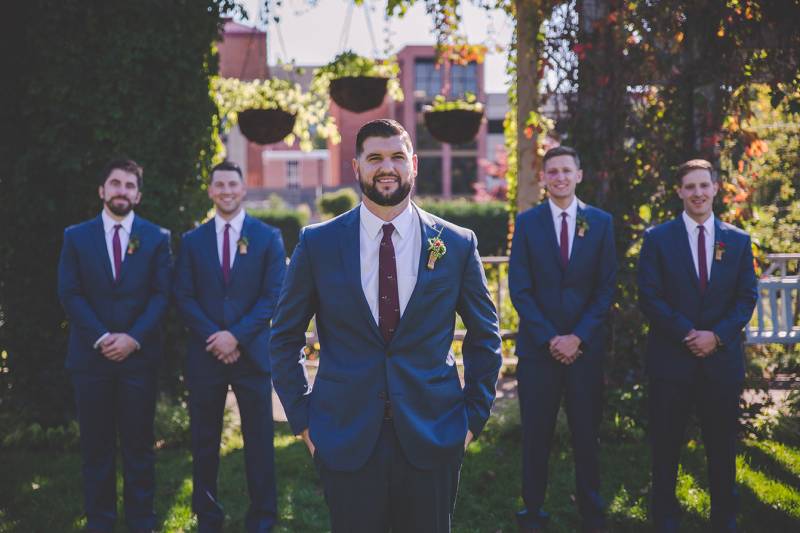 TELL US ABOUT YOUR DRESS: My dress. Lord. That was the biggest surprise! I was trying to go for this hippie flowy dress with long sleeves. I ended up with a tight fitting sleeveless dress with the most amazing details, lace and buttons down the back. And I also decided on a simple elegant veil which in the beginning I was totally against. I LOVED that dress, huge thanks to Vera's House of Bridals!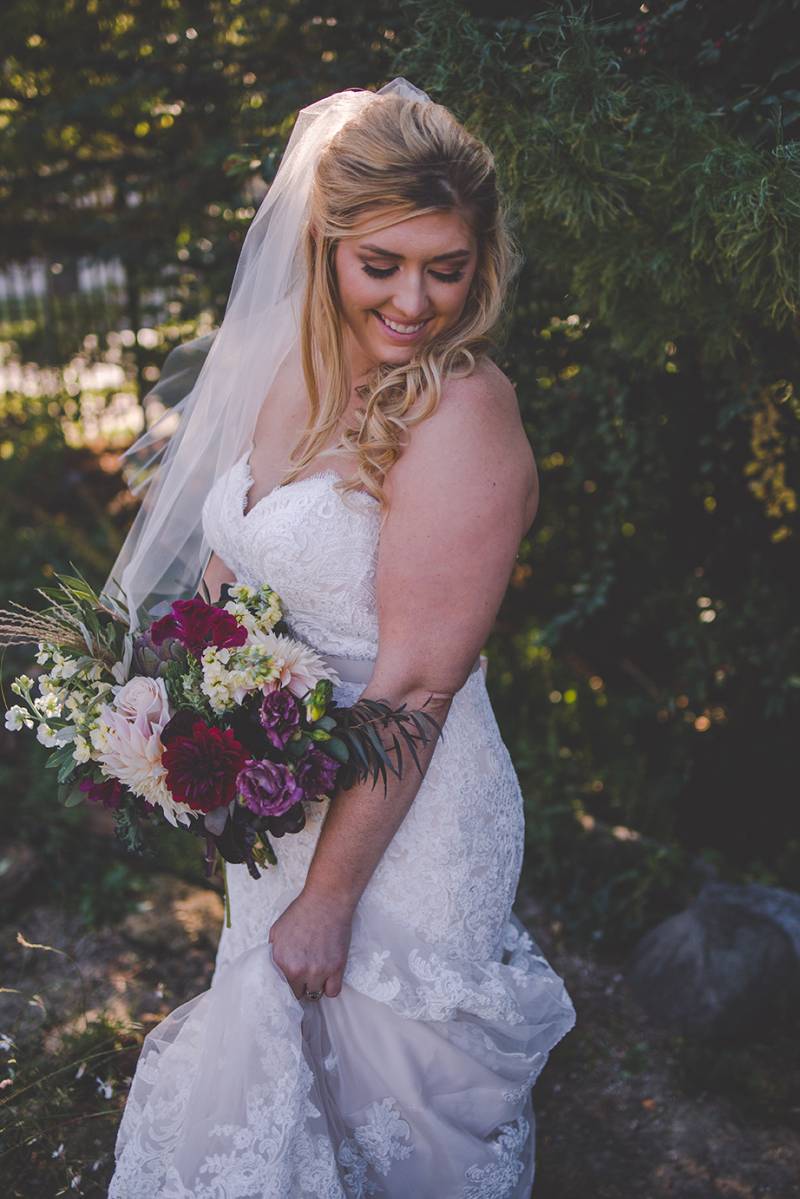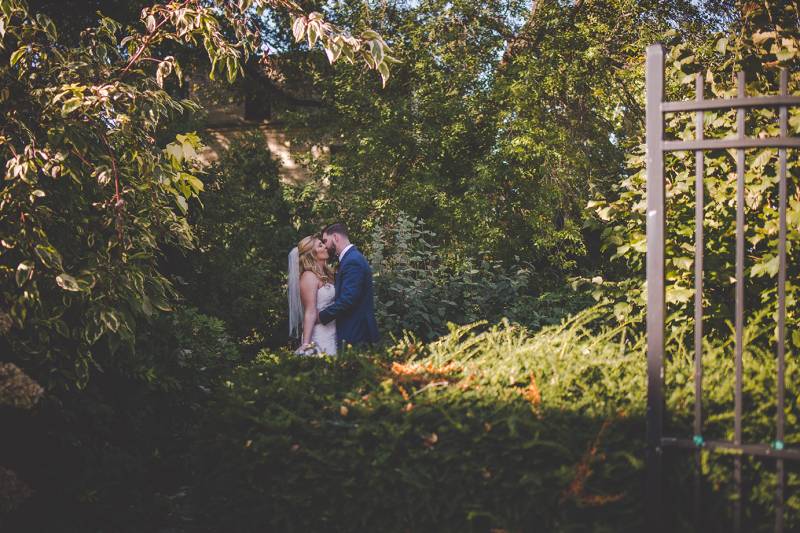 DESCRIBE YOUR WEDDING FLOWERS: They were from Sunborn Gardens! Dahlias were the main. We were open to anything as long as it worked with our color palette. Lisa from Sunborn Gardens was a godsend!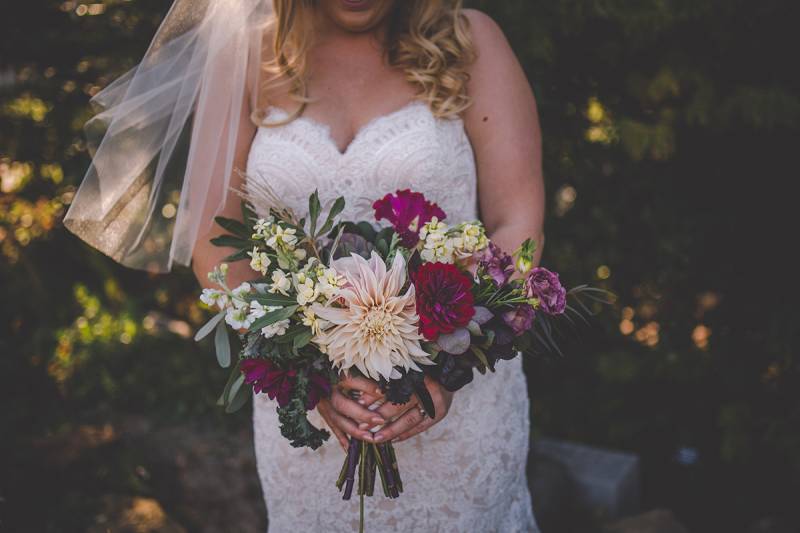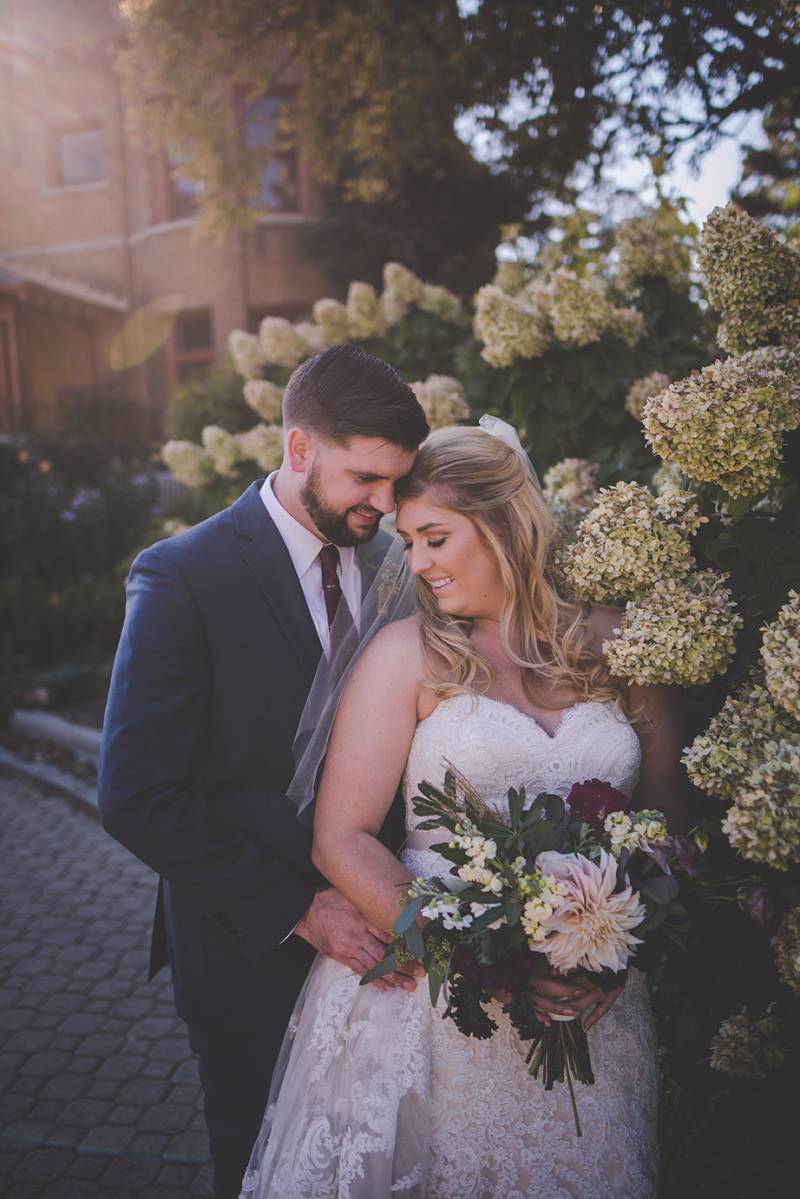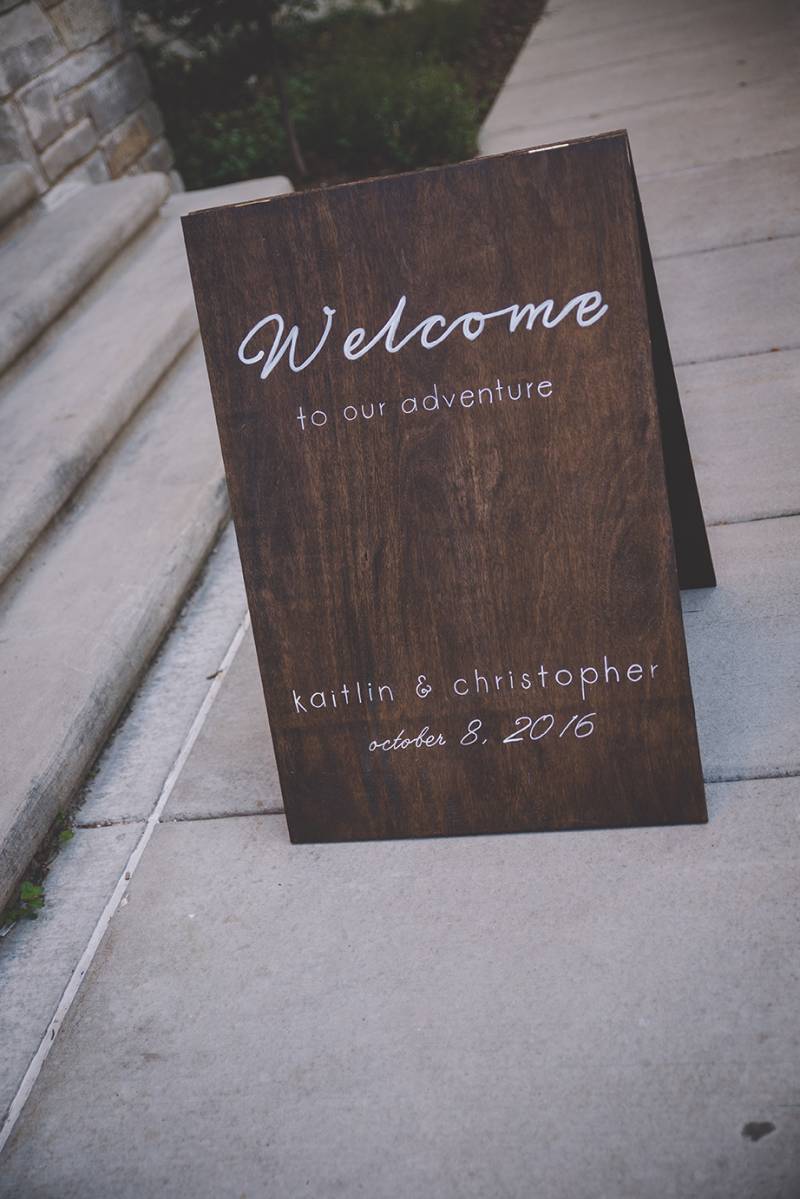 WERE THERE ANY PERSONAL TOUCHES OR DIY ELEMENTS? Everything about our wedding was DIY. Our tables were all places we have lived (together and separately). They were places all around the world. And my favorite part was the table had watercolors of each city done by my father. It was beautiful!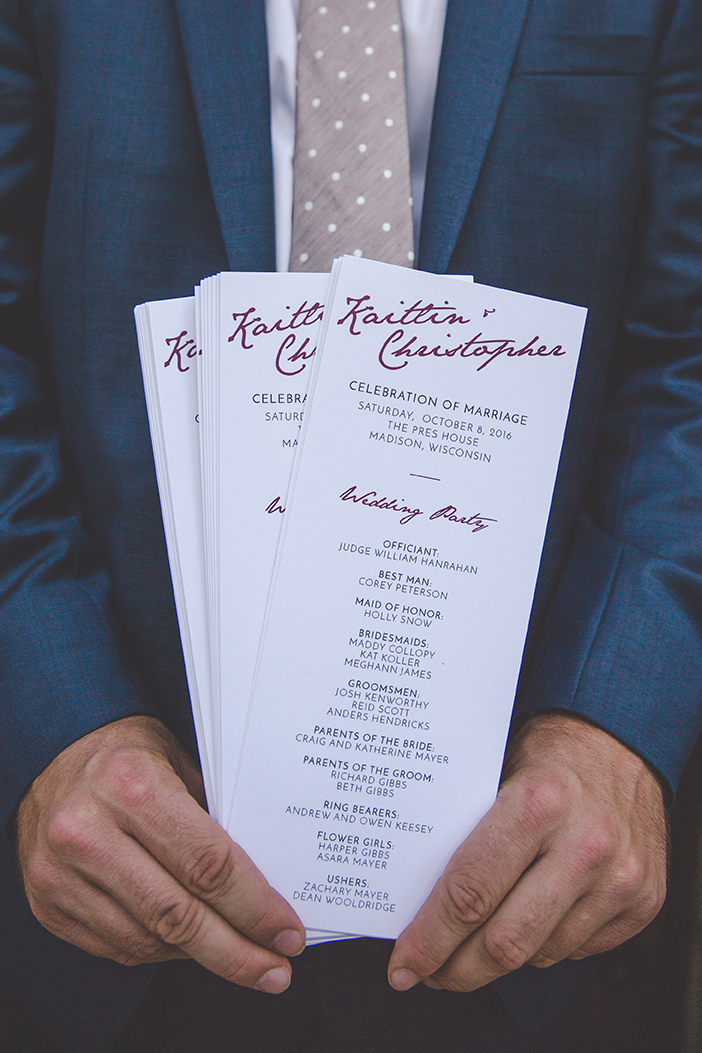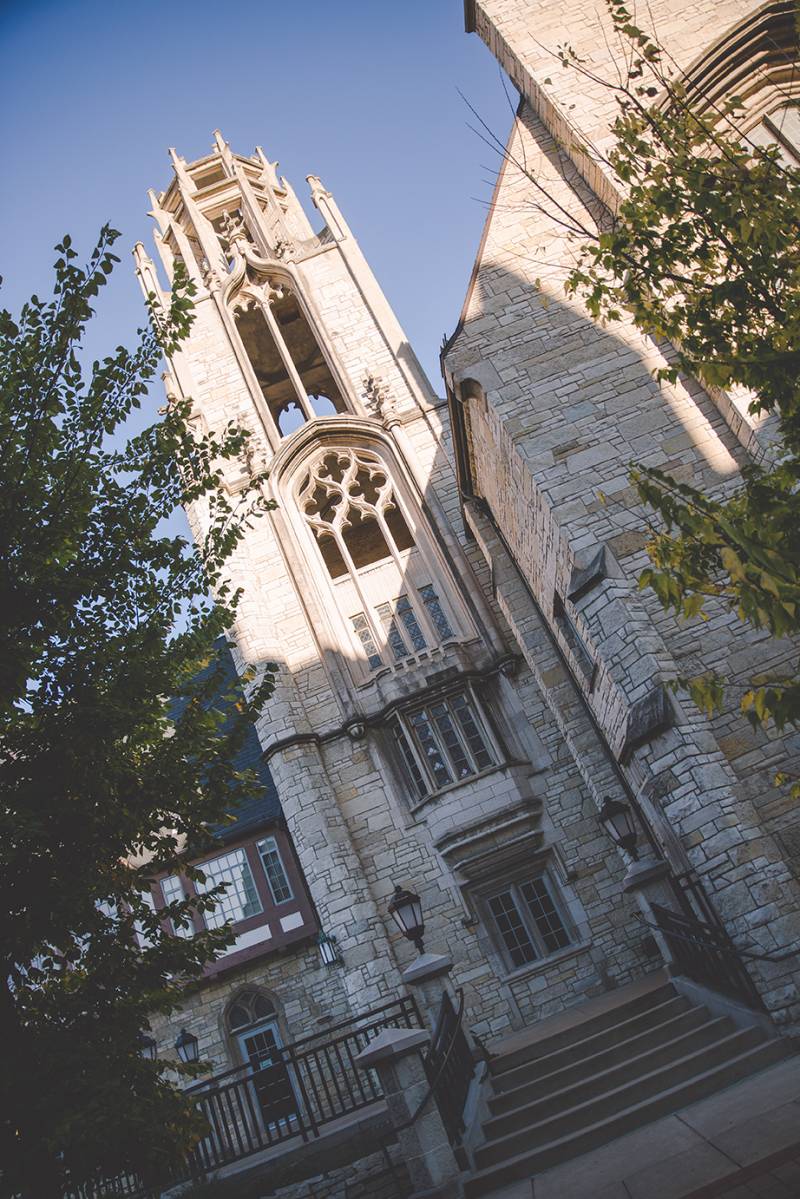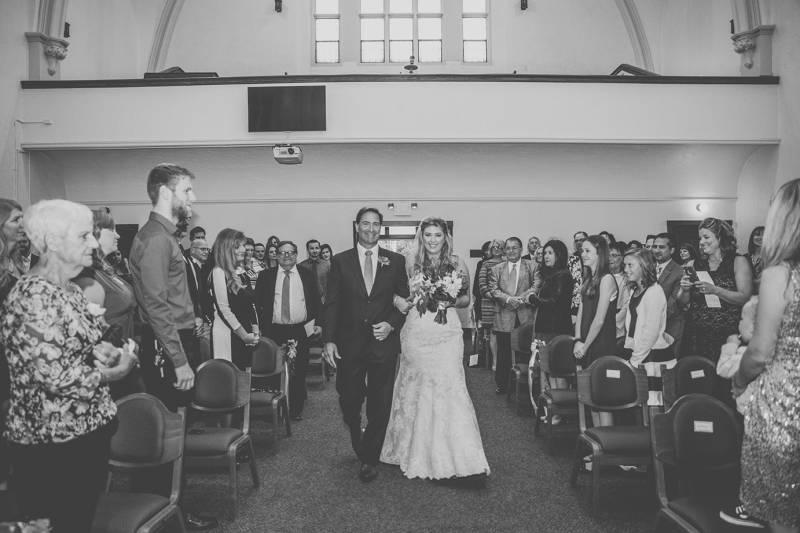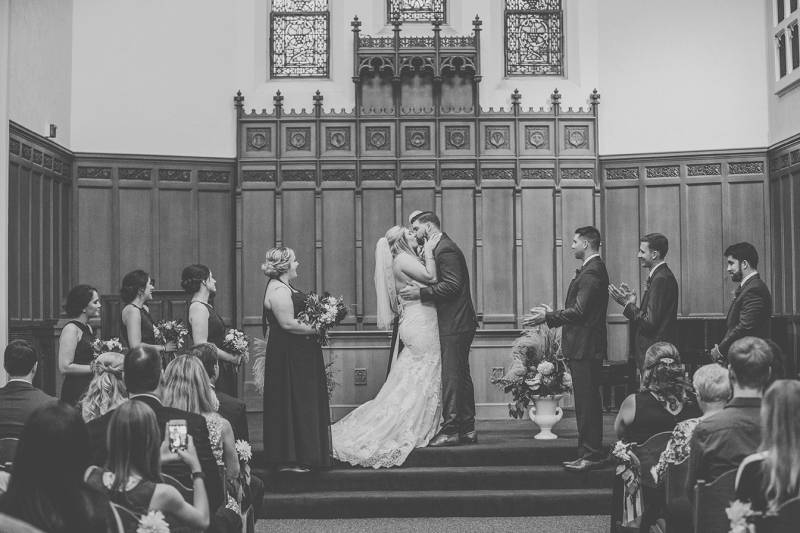 WHAT WAS YOUR FAVORITE MOMENT FROM YOUR WEDDING? I had so many! But one of my favorites was when Melissa from East Elm took us outside when it was dark and did photos in front of the ivy on the side of The University Club. It was a quiet moment during the night that we had to ourselves!