Romance and whimsy filled this week's real wedding as Liza and Eric share their special affair at Vennebu Hill. Twig & Olive Photography captured precious details and breathtaking moments. After hair and makeup by Brideheads, and an intimate moment putting on her dream dress, Liza took her walk down the aisle to Quartessence String Quartet. With delectable desserts from Creative Confections, rentals, menus, and signs, from Event Essentials, Liza and Eric's dream day became a reality. Between romantic moments, whimsical floral, and a soft palate, this real wedding is sure to impress. Read more about Liza and Eric's day down below!
WEDDING DATE: 08/25/18

HOW DID YOU MEET? We met through mutual friends in 2013 and then didn't see one another again until 2015. Eric saw me in a bar on State Street in Madison and recognized me from two years earlier. He tapped me on the shoulder and told me we had met on our mutual friend's boat, and I didn't believe him at first. Then he said he remembered I had been on my way to a blind date that evening and had been talking about it. I have only ever been on one blind date (it was terrible) and I had gone on my friend's boat that afternoon. So he legitimately recognized me. The rest is history.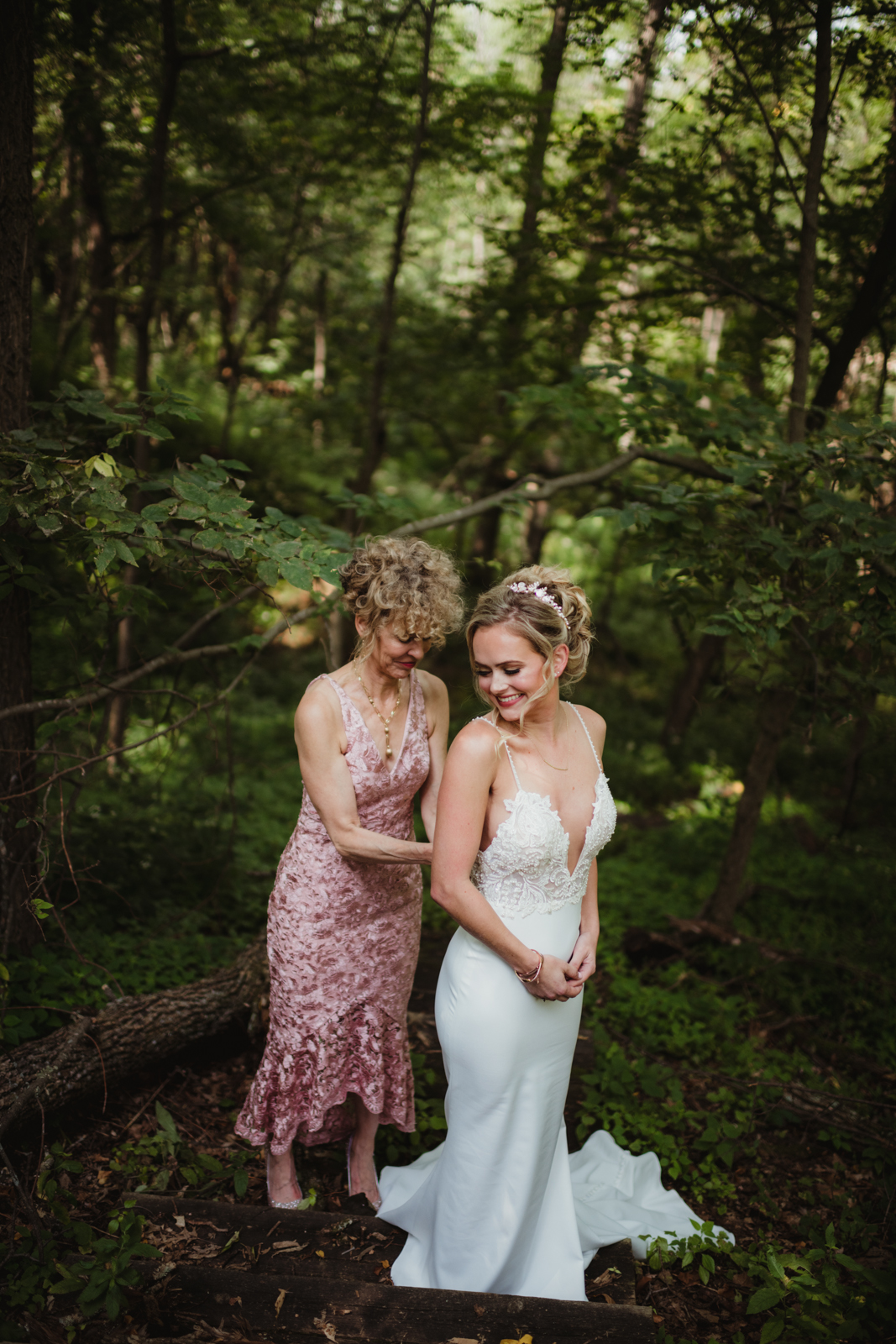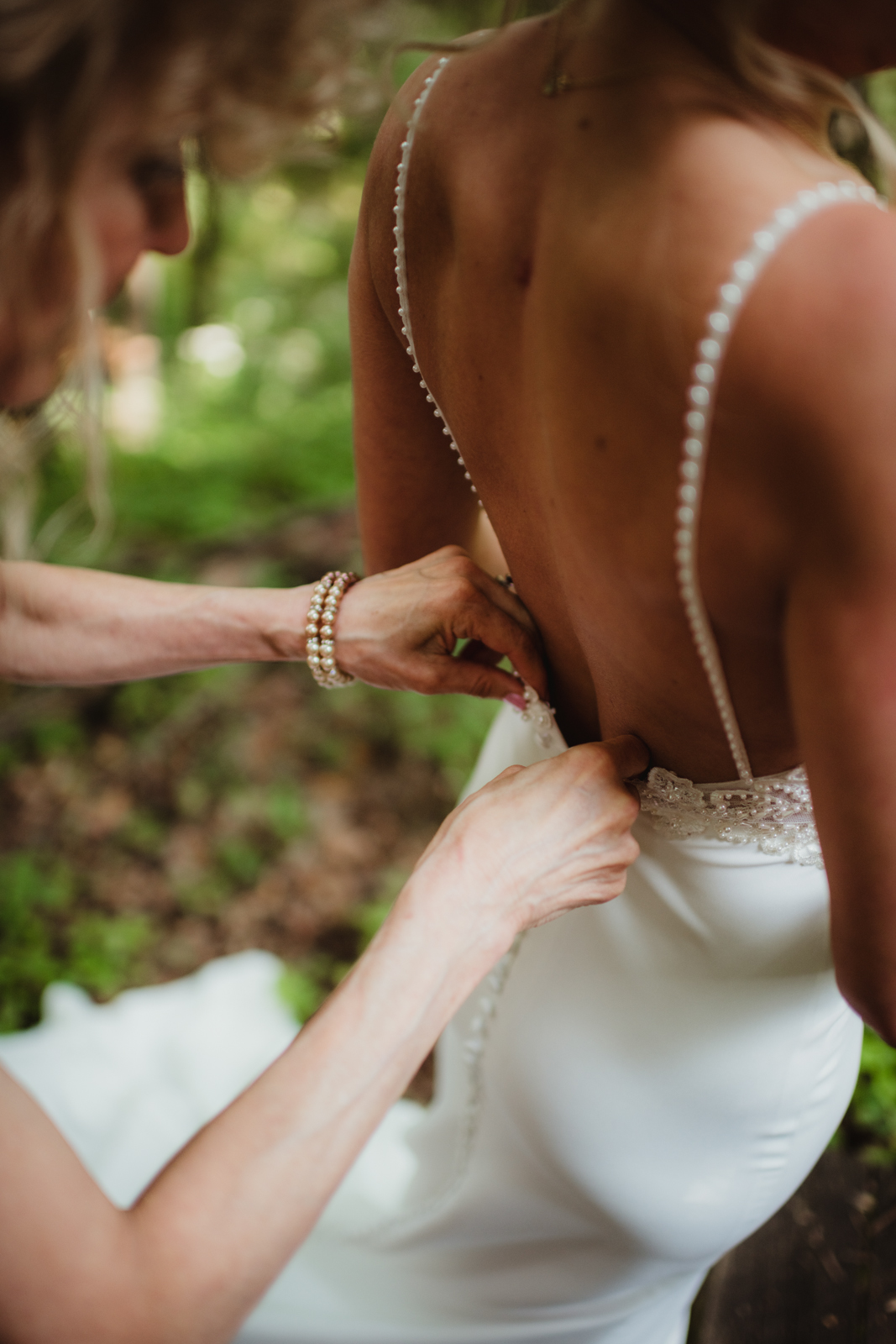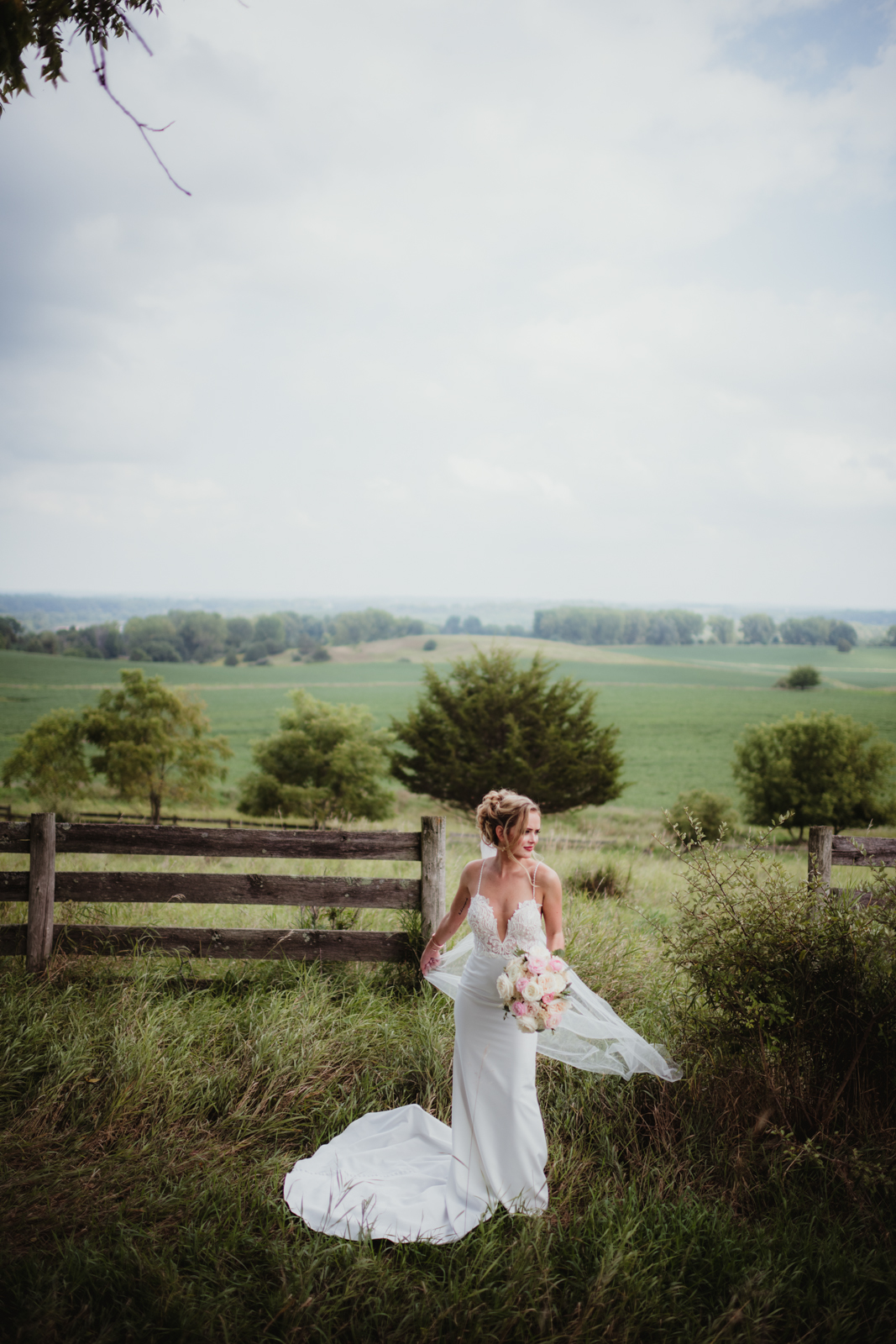 HOW DID YOU KNOW YOU HAD FOUND "THE ONE"? We just never wanted to be apart. In every previous relationship, there was always a time when I'd wish for alone time, but I never felt that with Eric. Very early on, like a couple of months into the relationship, I realized I couldn't think of a scenario where I wouldn't want him by my side.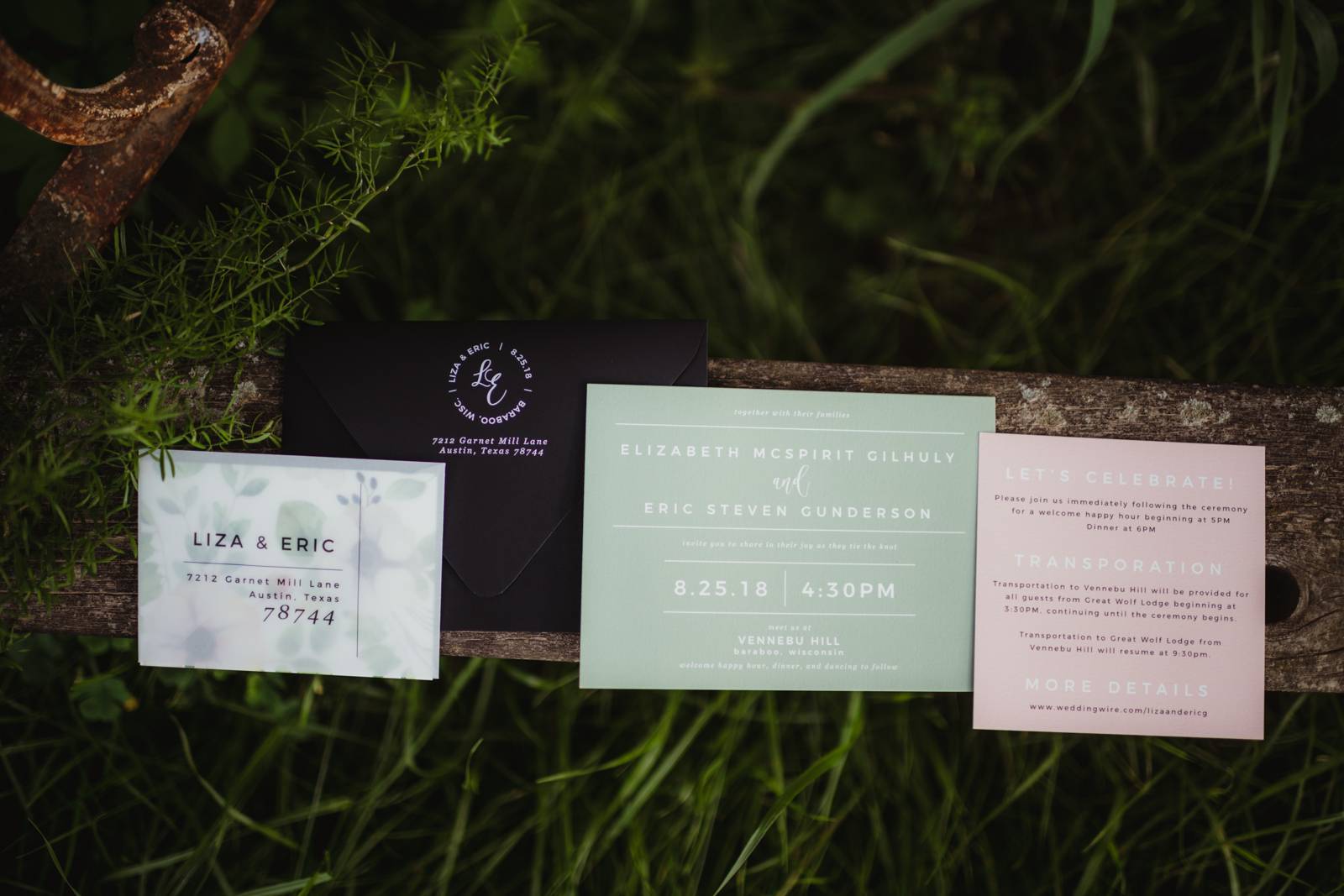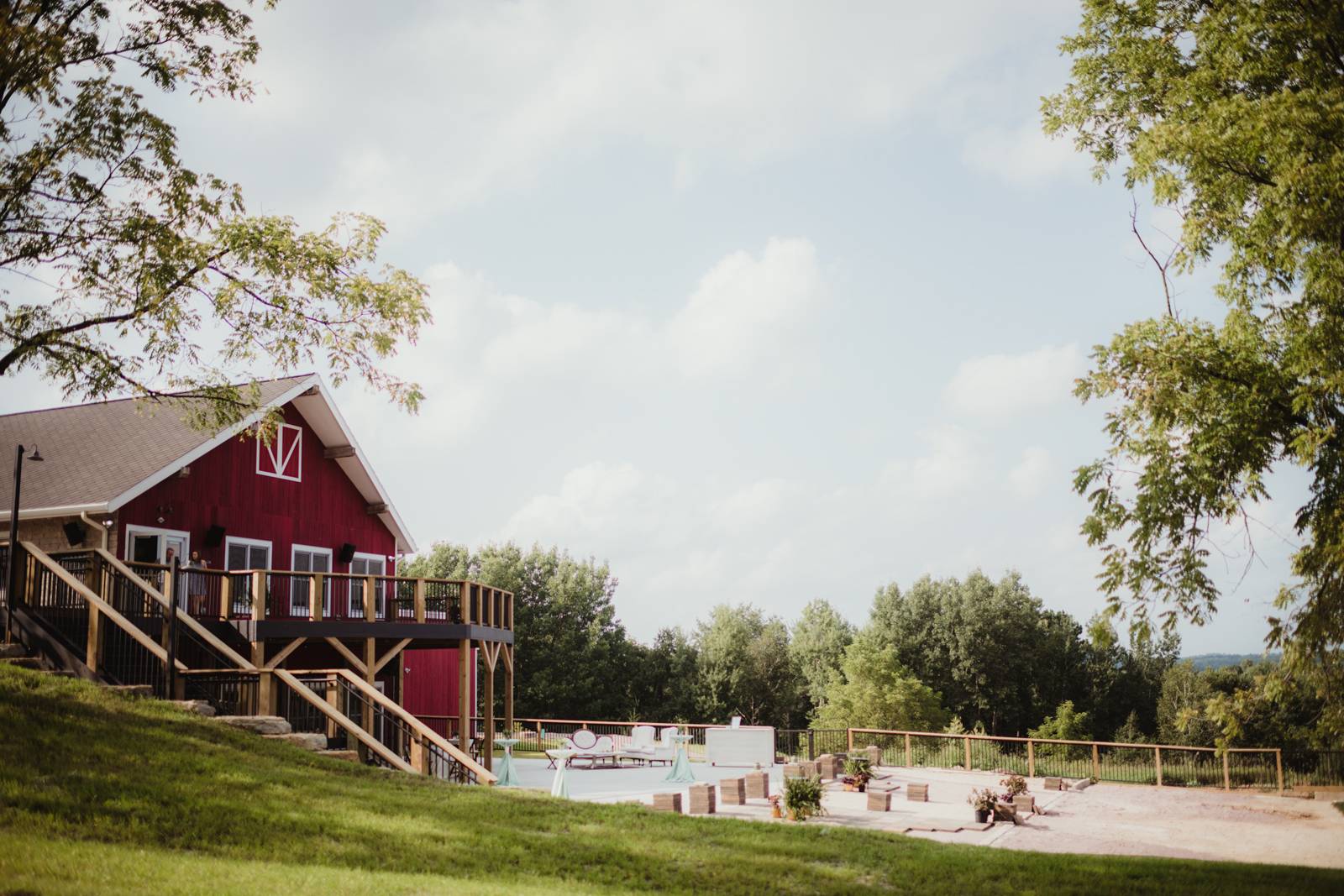 TELL US ABOUT YOUR PROPOSAL: Shortly after meeting and starting to date, I moved to Austin, Tx (I had already had plans and an apartment and such.) I convinced Eric to move within six months, and there's a swanky hotel bar in downtown Austin that I love to get dressed up and visit. One Saturday night my friend Marty asked me if I wanted to go, so I got ready, and we went, only to walk in and see there was an engagement party in process at the hotel bar! I didn't think anything of it, and I suggested we just sit in the corner, but Marty insisted we find another place to get cocktails. We ended up down the street at a nice outdoor bar where we ordered frozen rosé. Before long, Eric snuck up behind me and tapped me on my shoulder (like he had done in 2015), and got down on one knee. It was funny too because he's a pretty quiet person and I was convinced he'd propose in private, so I was astonished that he chose a packed bar patio on a Saturday night where everyone clapped for us.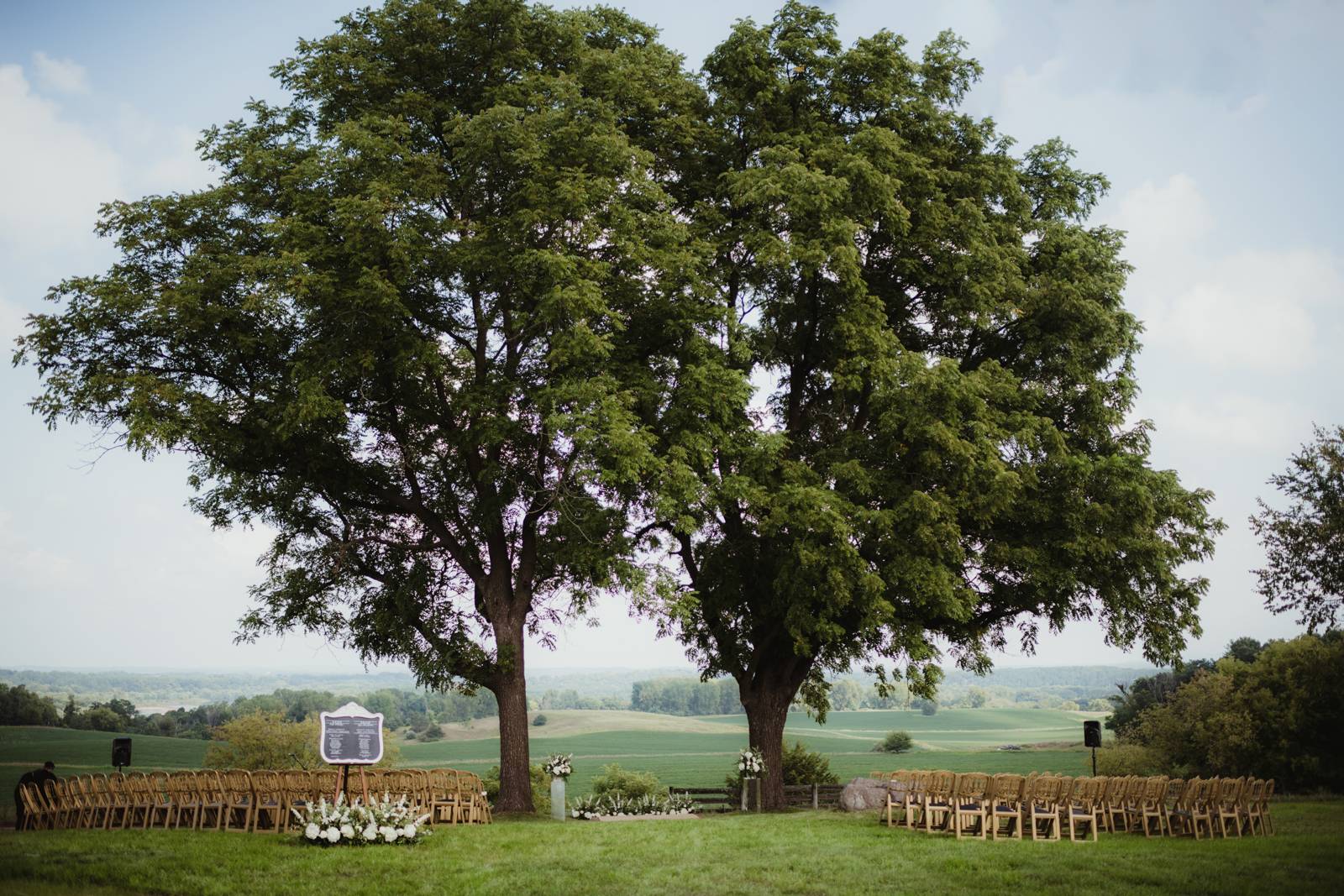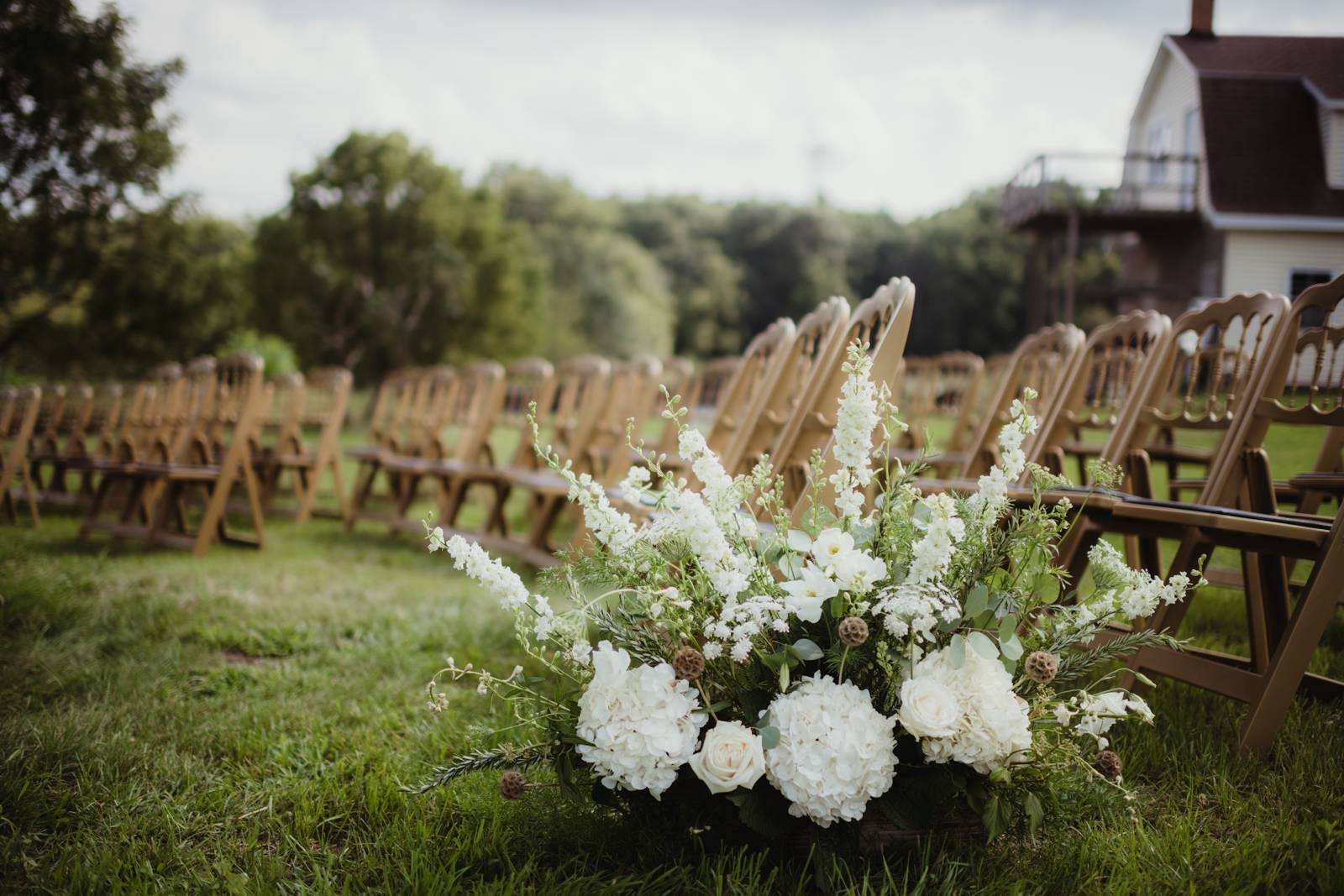 TELL US ABOUT FINDING YOUR DRESS: I went to four bridal boutiques, which at the time I didn't realize was a lot. I found my dress at the third one. I knew it was the one because I walked into the fourth store and was there for about 5 minutes before I realized that nothing compared to what I'd already found.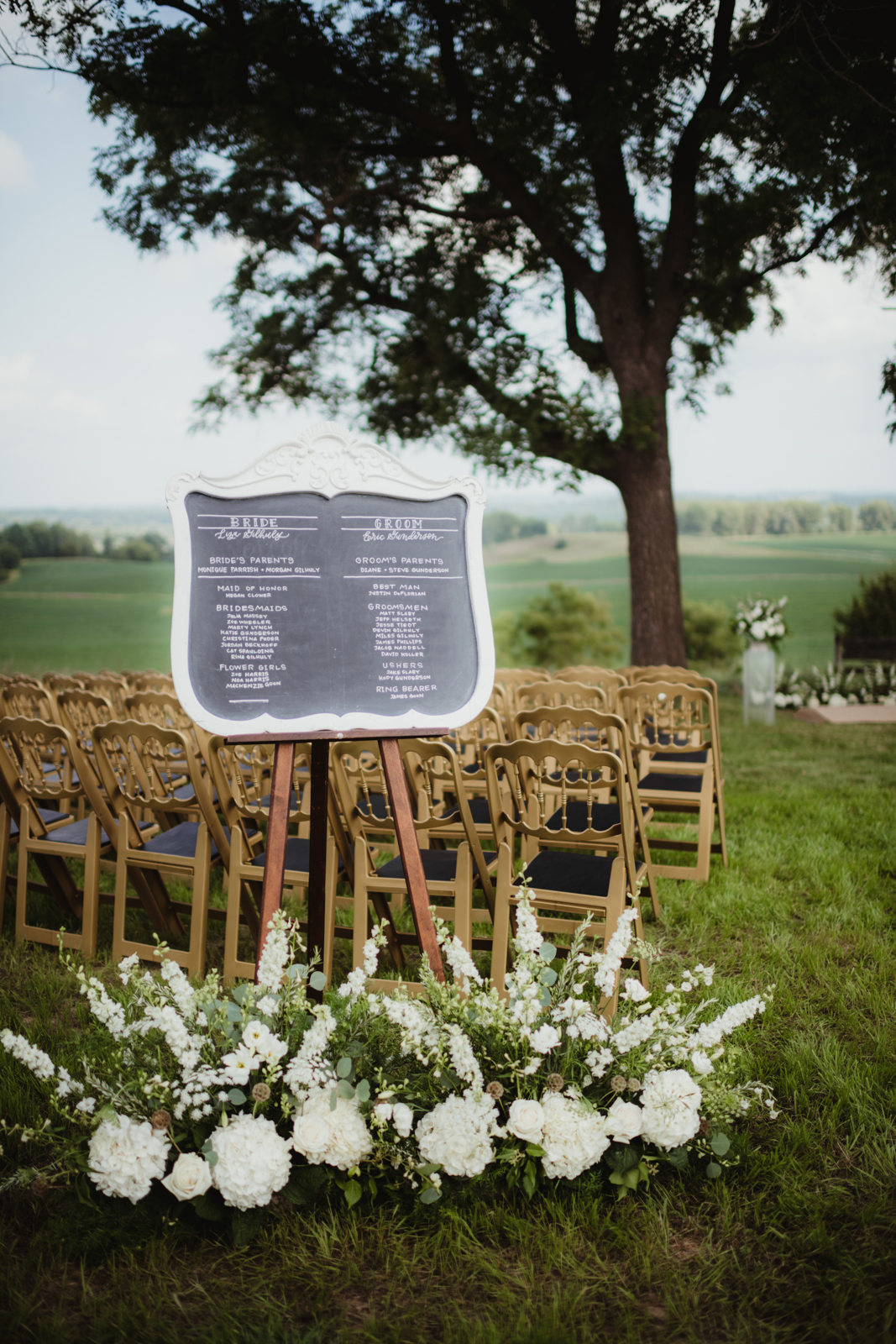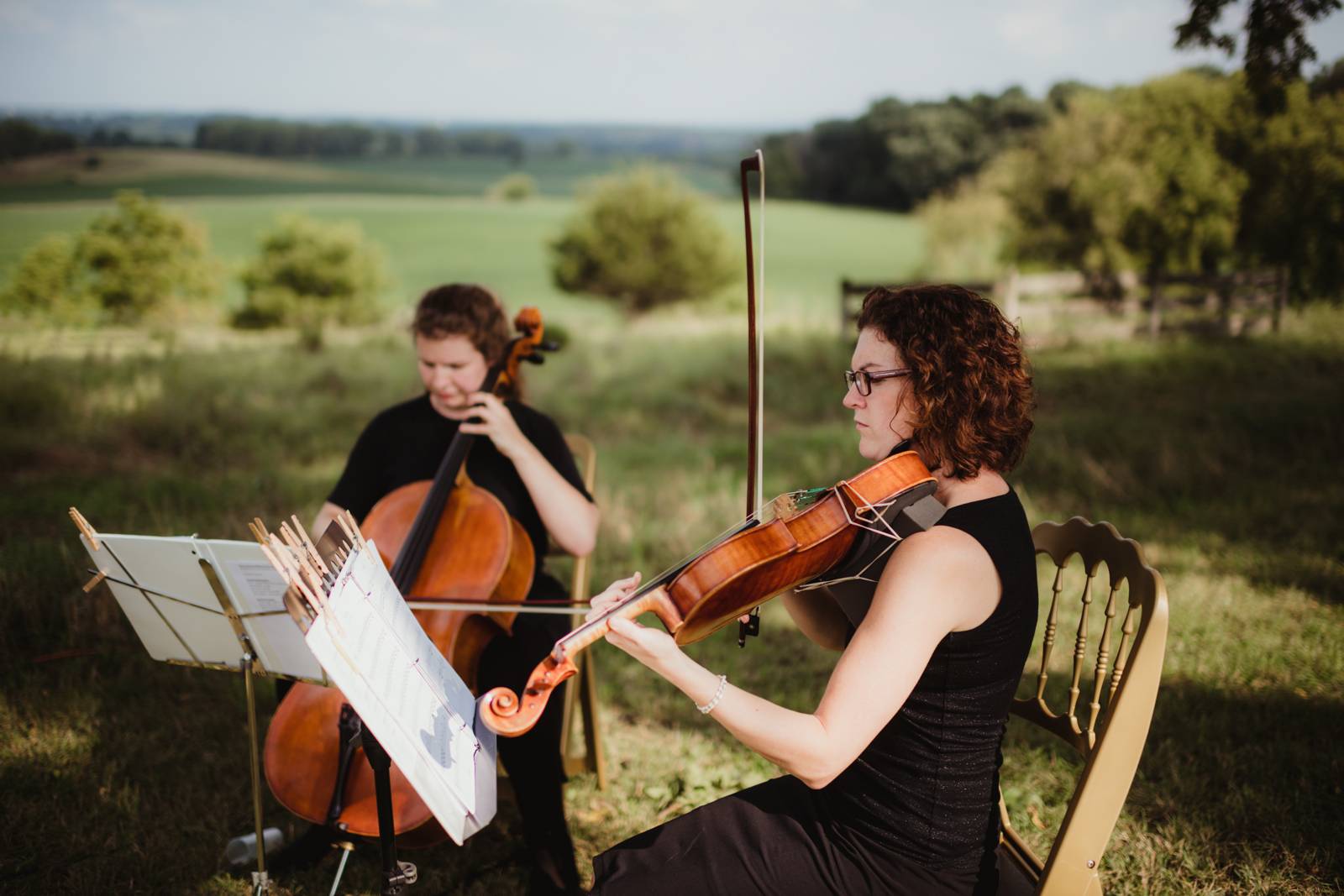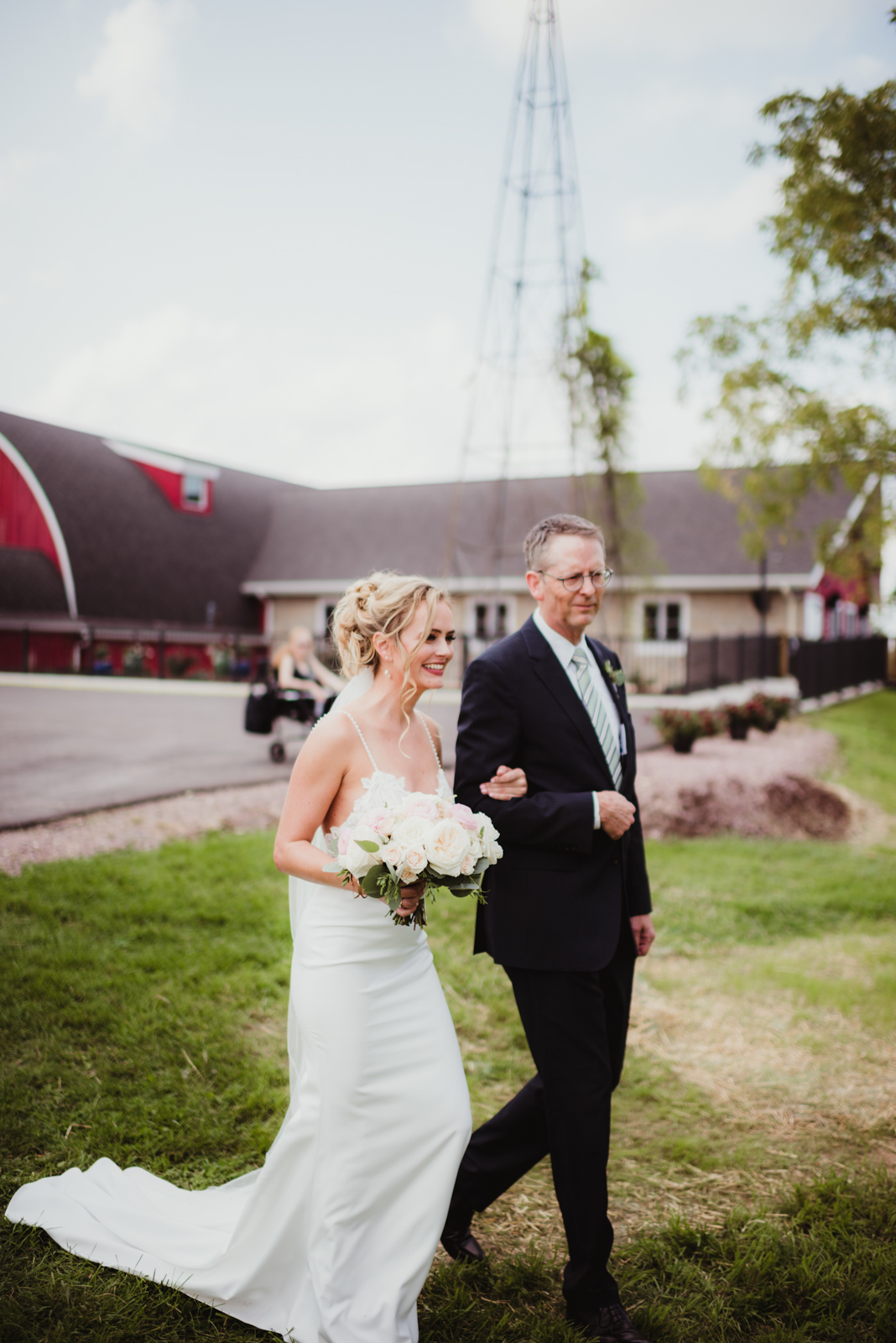 WHAT WAS YOUR WEDDING COLOR PALETTE? Sage, Champagne, Blush, and Grey

DESCRIBE YOUR WEDDING FLOWERS: Our floral was whimsical, not overstated, and were delicately beautiful.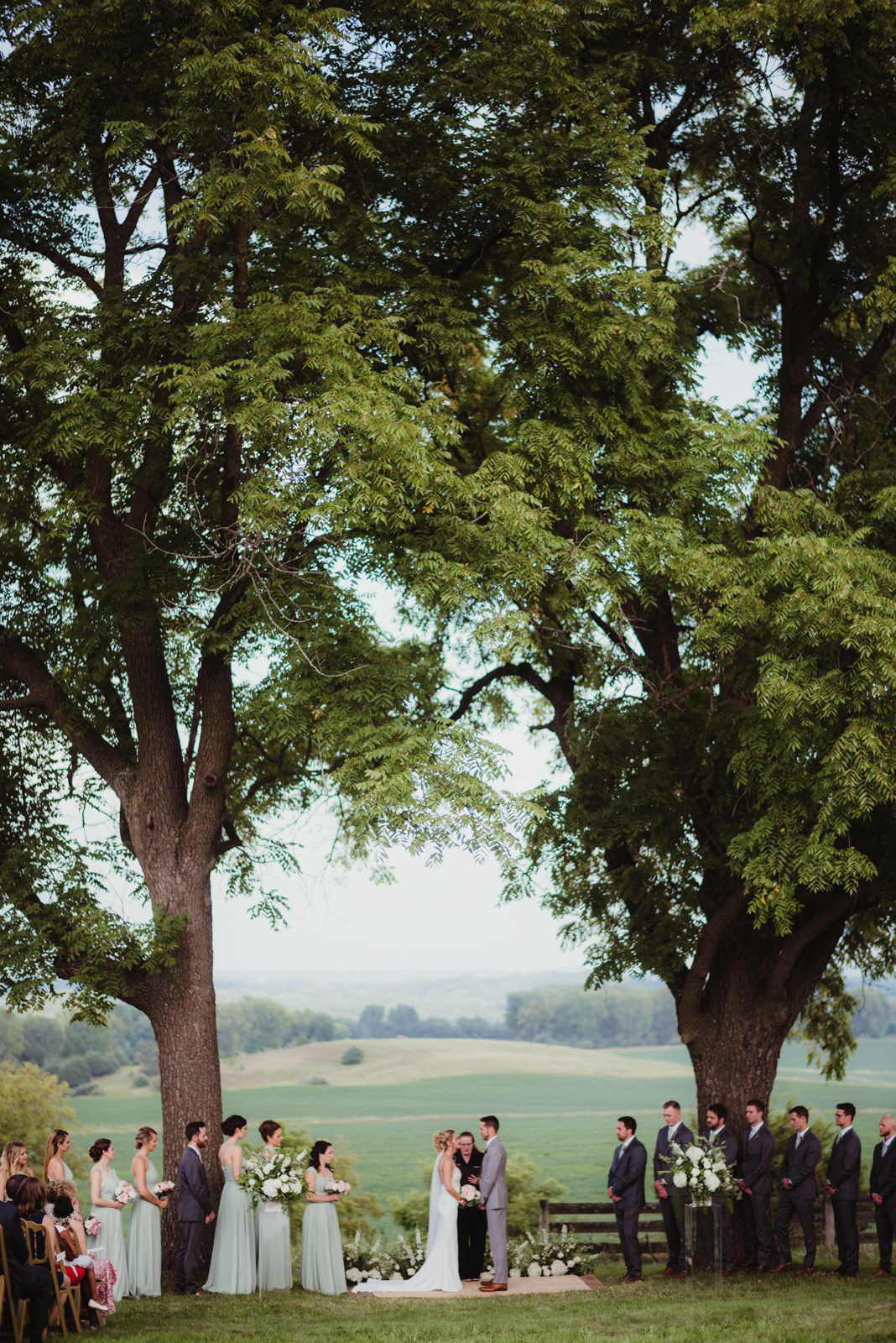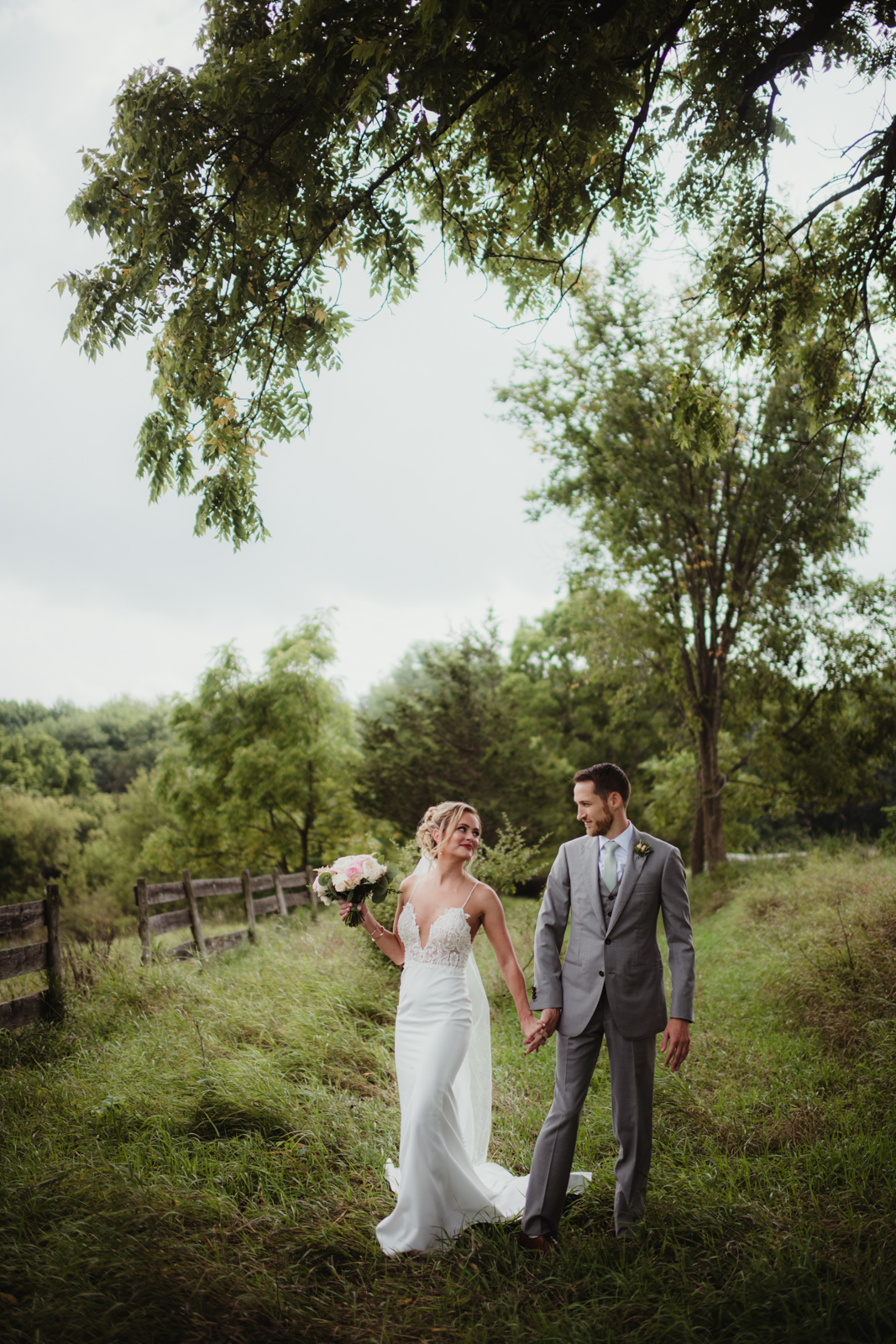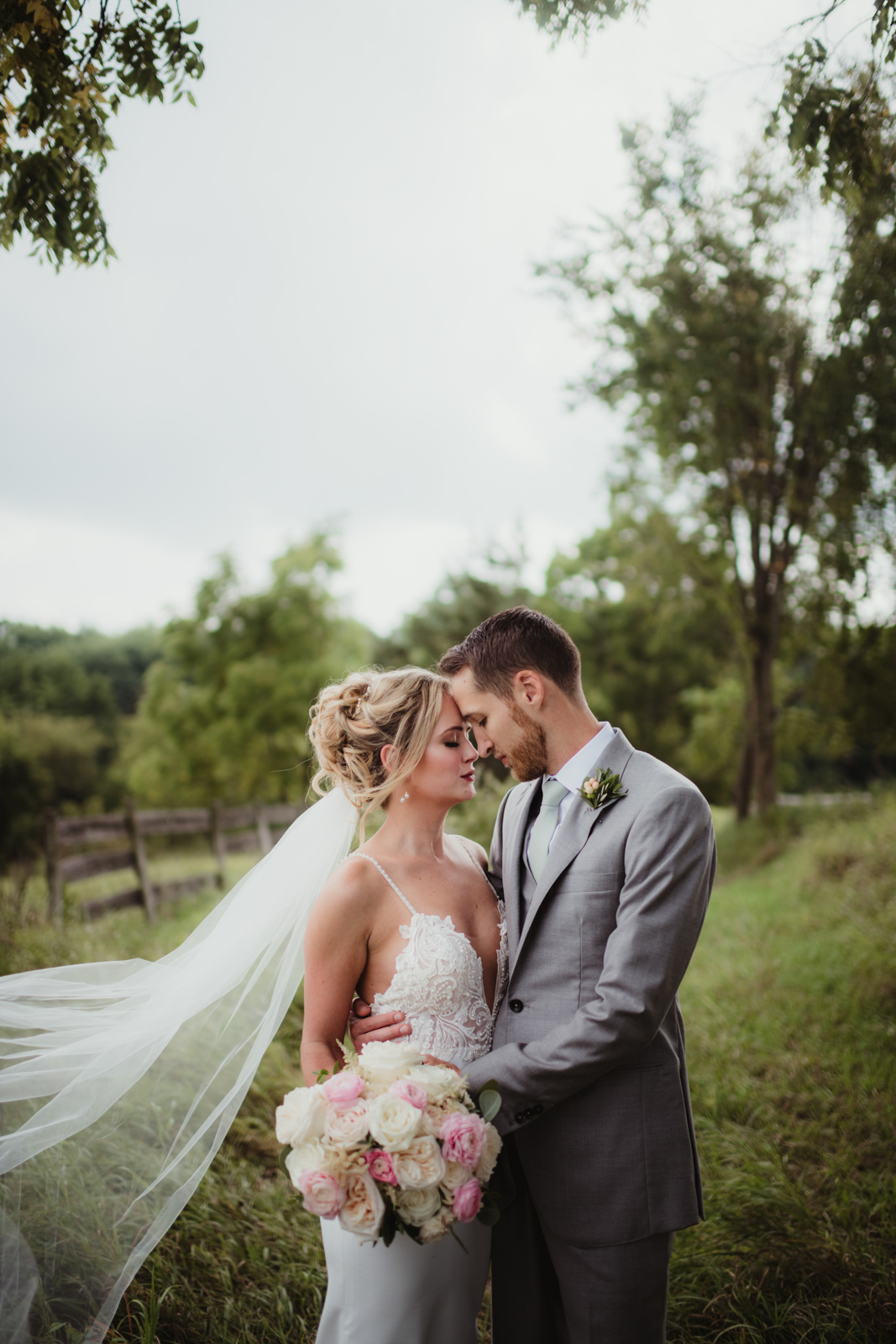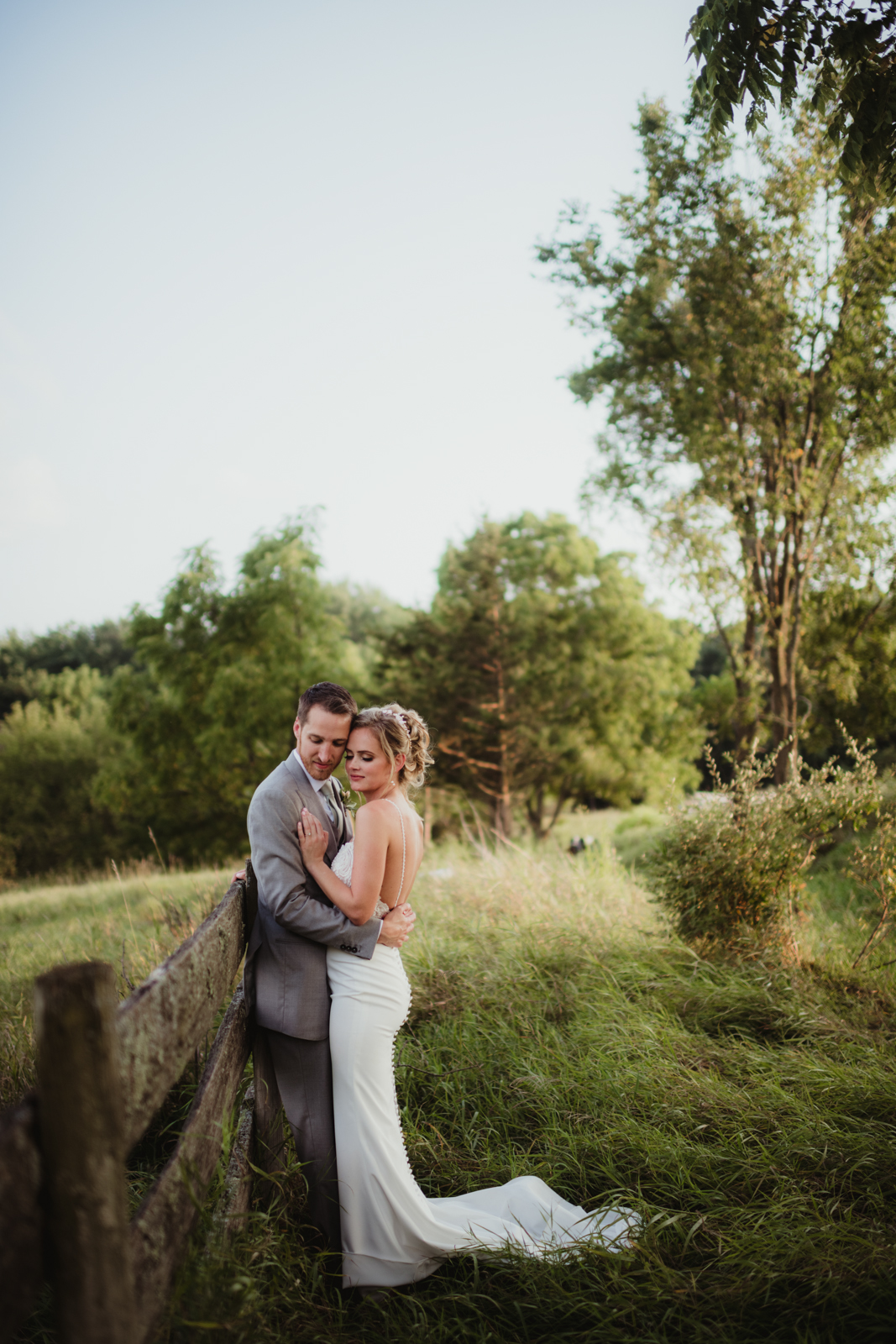 WHAT WAS YOUR INSPIRATION/DESIGN CONCEPT FOR YOUR OVERALL CEREMONY AND RECEPTION DECOR? I don't know that I had a specific inspiration or concept. I'm not very creative or design-oriented, but I do know what I like when I see it, and I can make decisions very quickly based on that, so I ended up relying on Pinterest, and our planners' advise.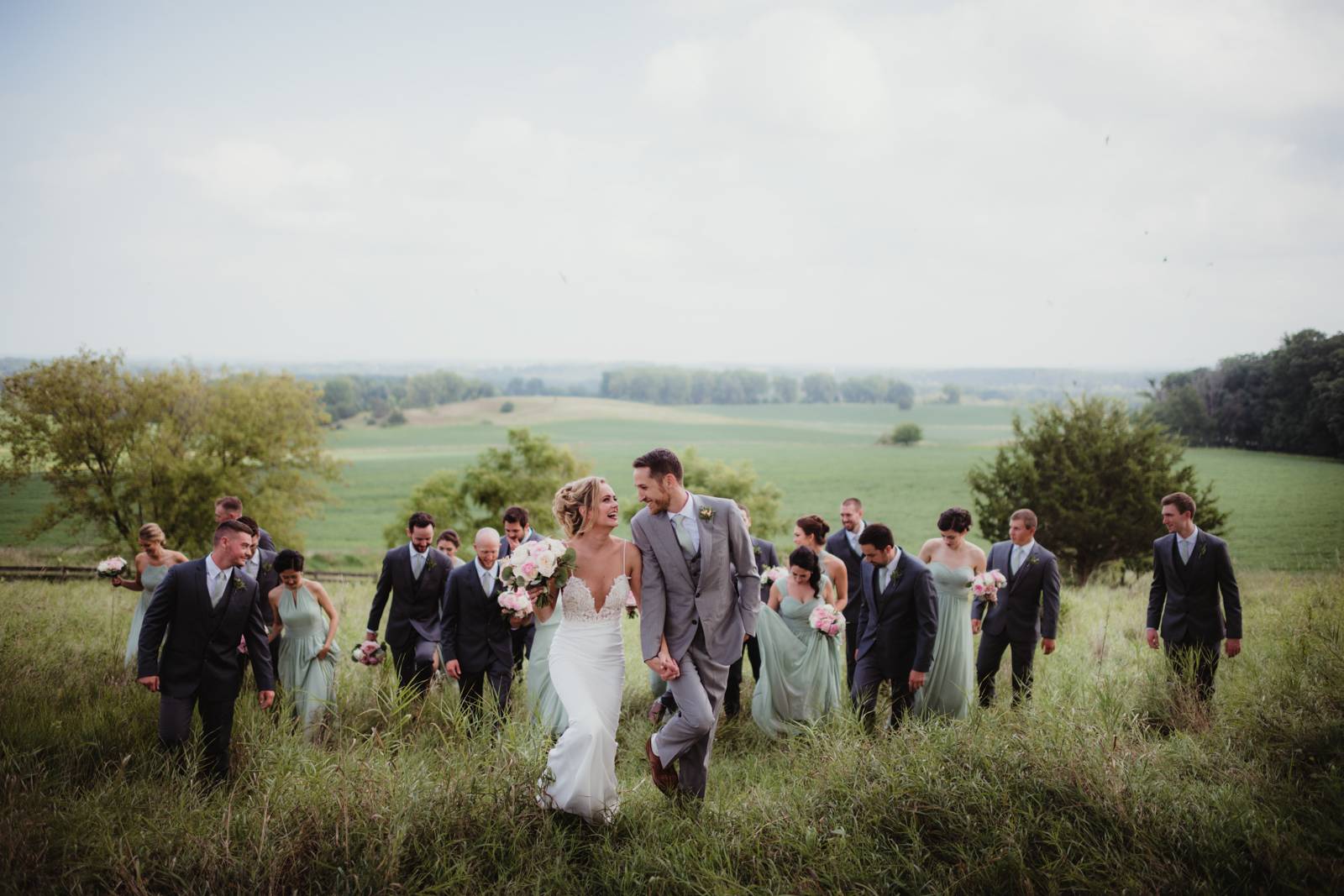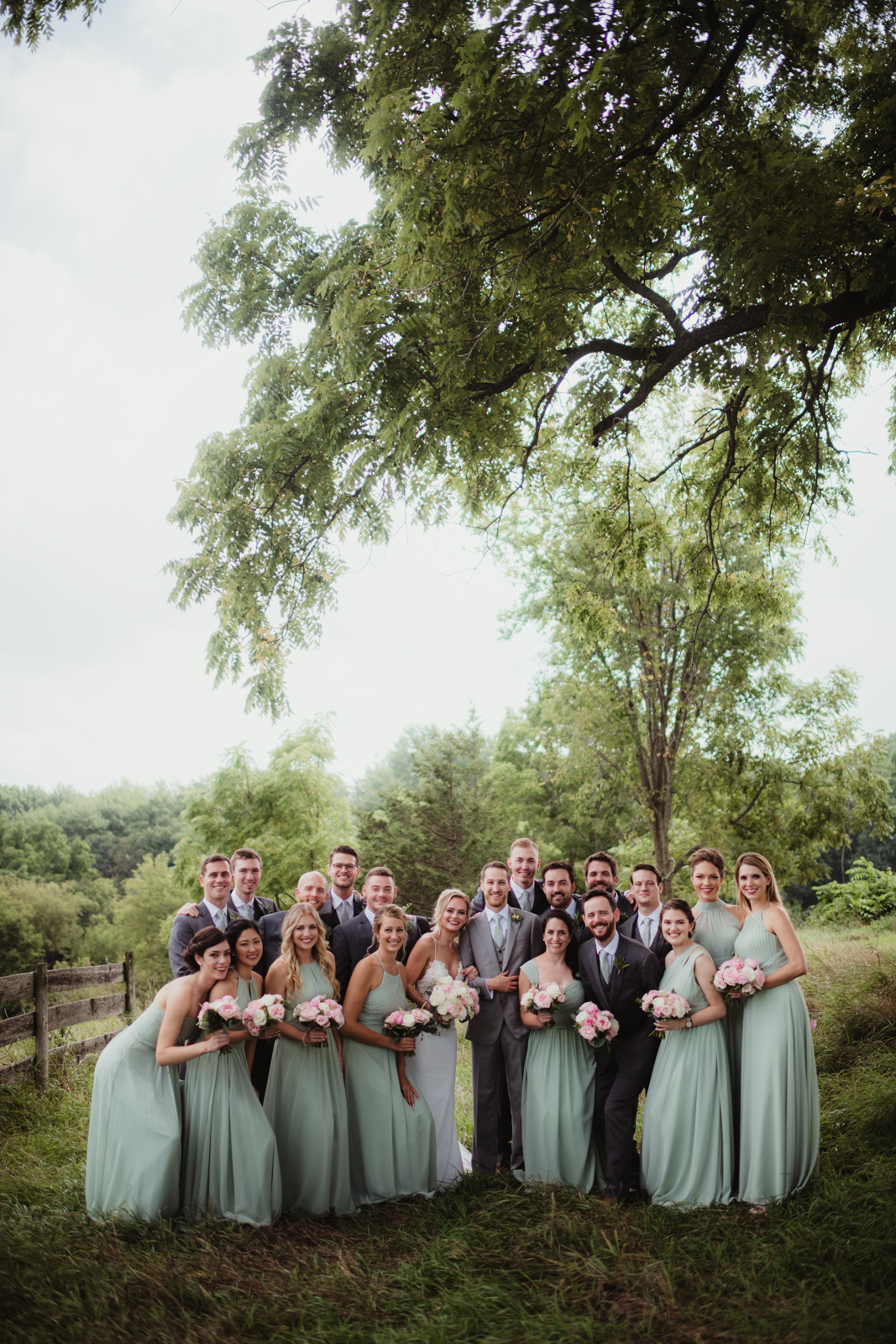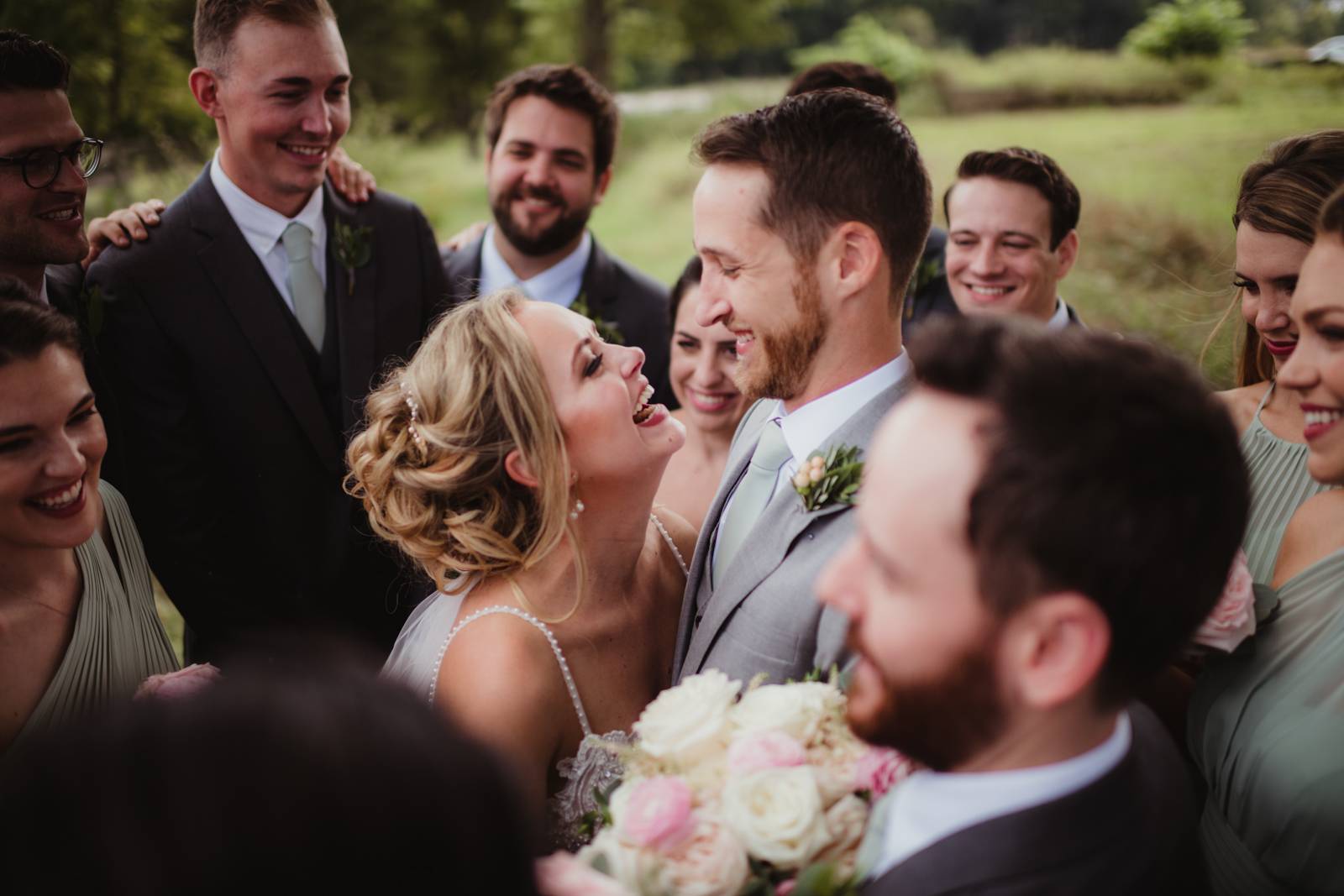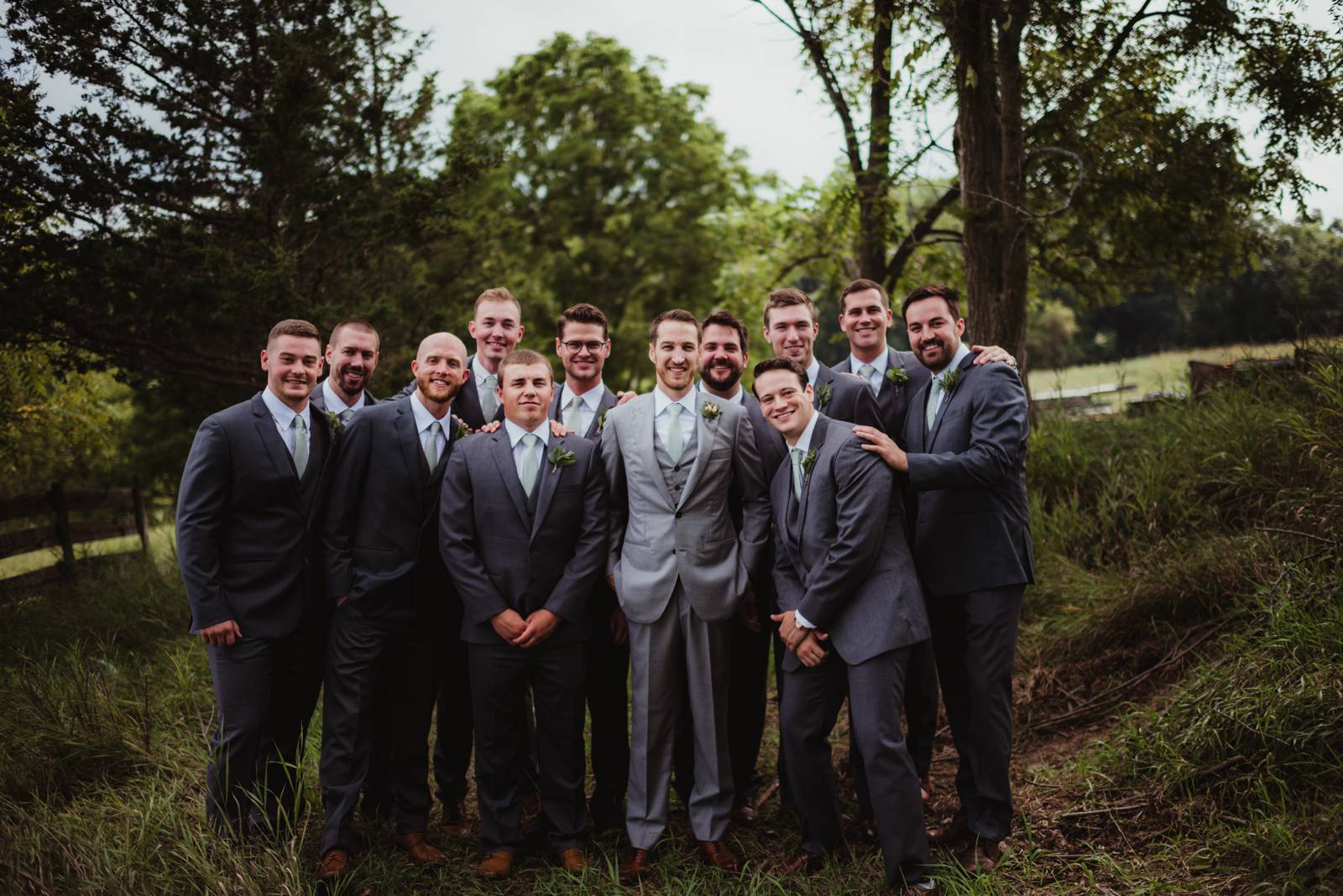 TELL US ABOUT THE FOOD, DESSERT, AND ANY SPECIALTY BEVERAGES ON THE MENU: We had two specialty cocktails: the "Gunderstruck" (our wedding hashtag) Gimlet and Old Fashioneds. The best part of the food were the appetizers. We had truffle mac n cheese and roasted fig, Stilton, and walnut on rye toast!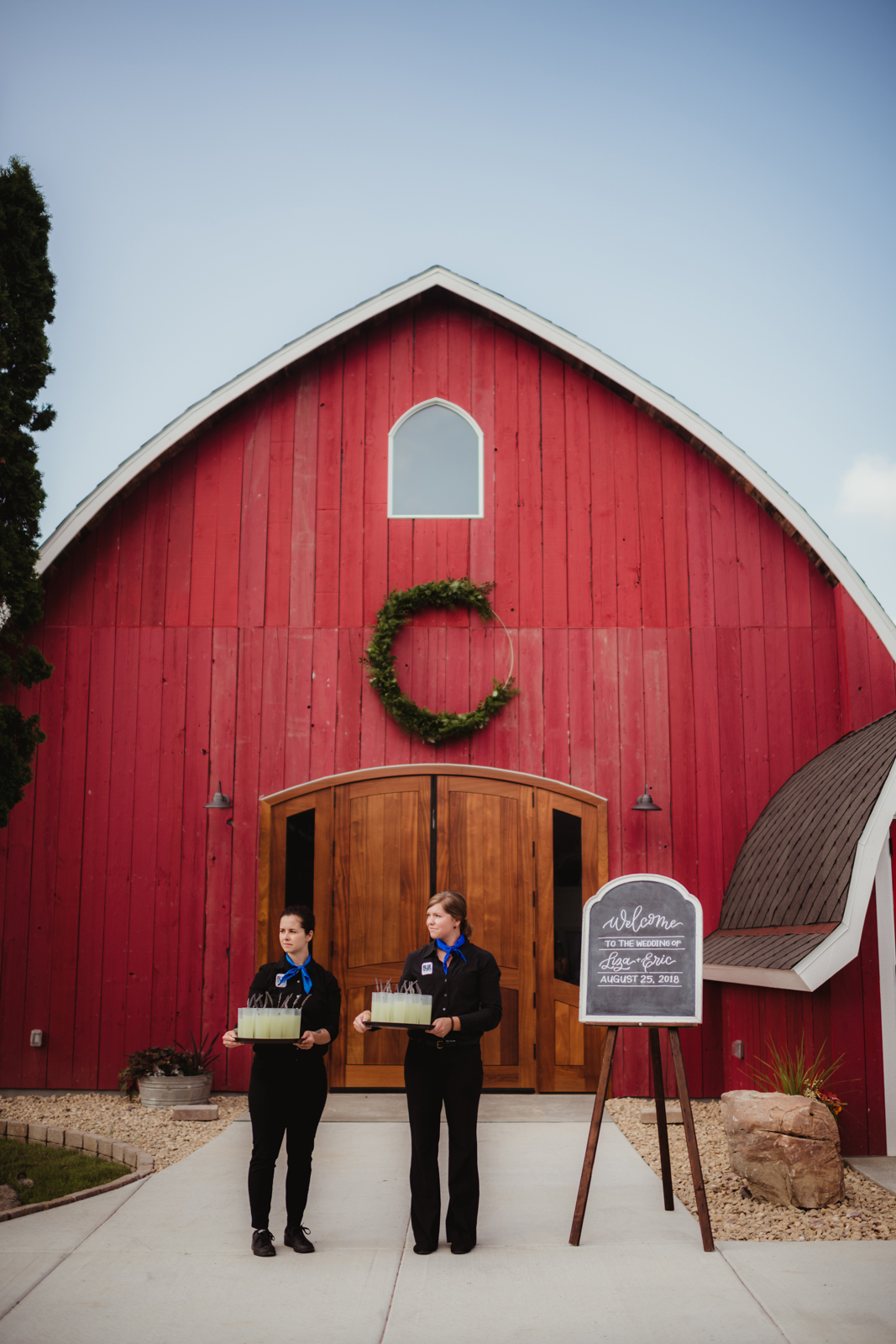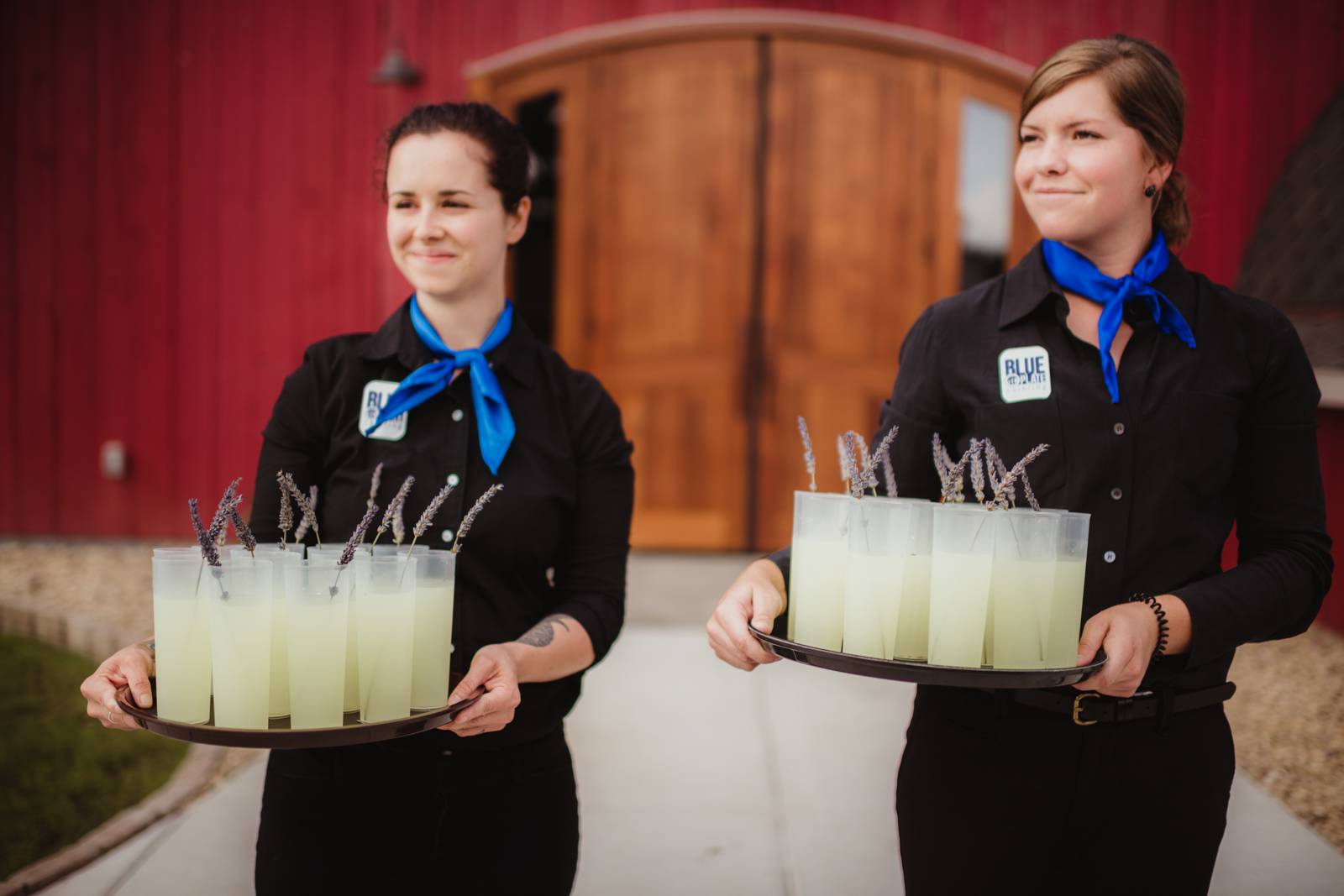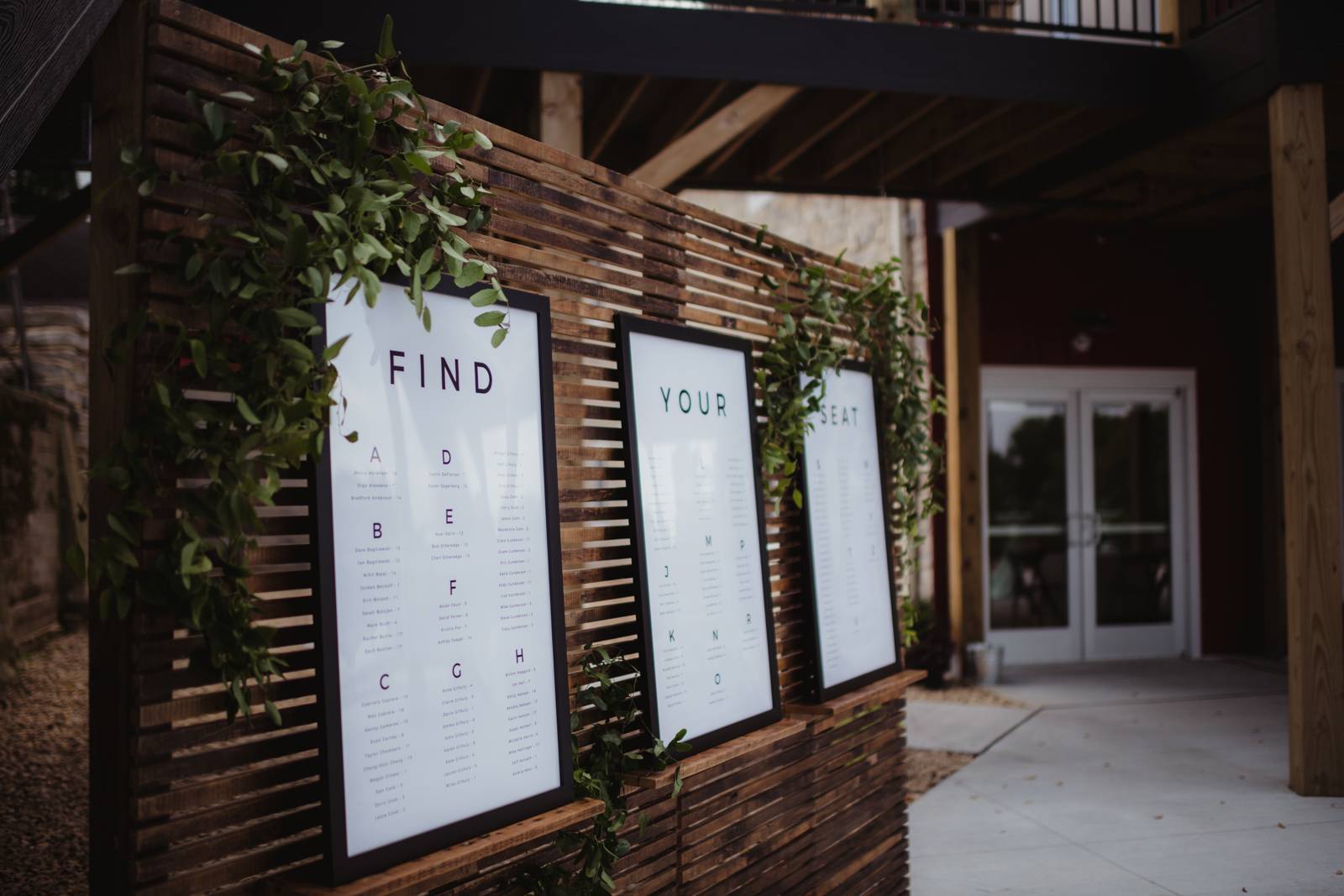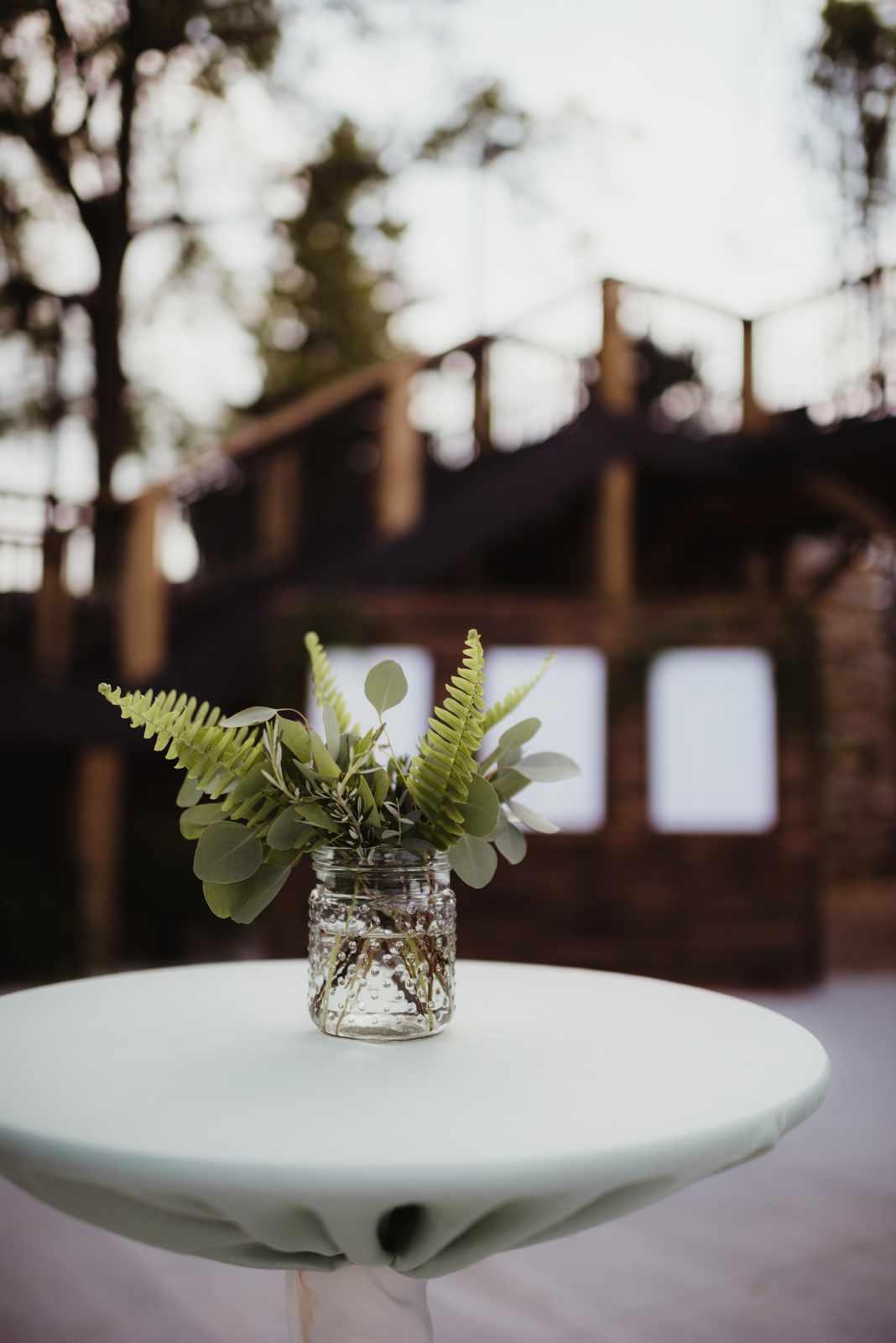 WHAT WAS YOUR FAVORITE MOMENT FROM YOUR WEDDING? I don't think I can choose one! Marrying my best friend and then walking hand in hand with him down the aisle and seeing our family and friends cheering us on is definitely one. I also loved when my parents played the video compilation they made for us. It was our favorite music as a backdrop to each of our baby and childhood photos and then photos of our relationship. It was ridiculously sweet. And then, of course, I loved dancing with everyone through the rest of the night.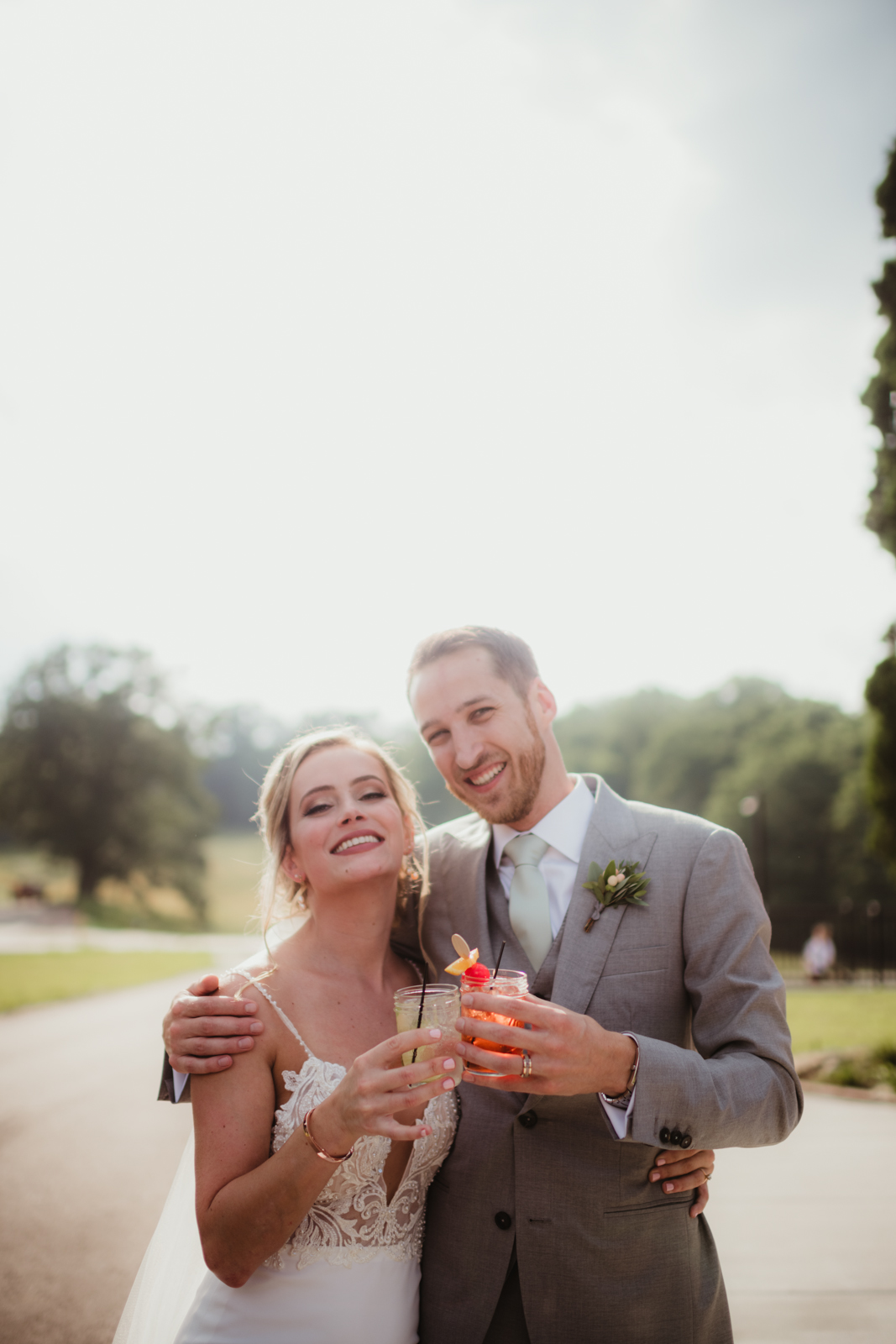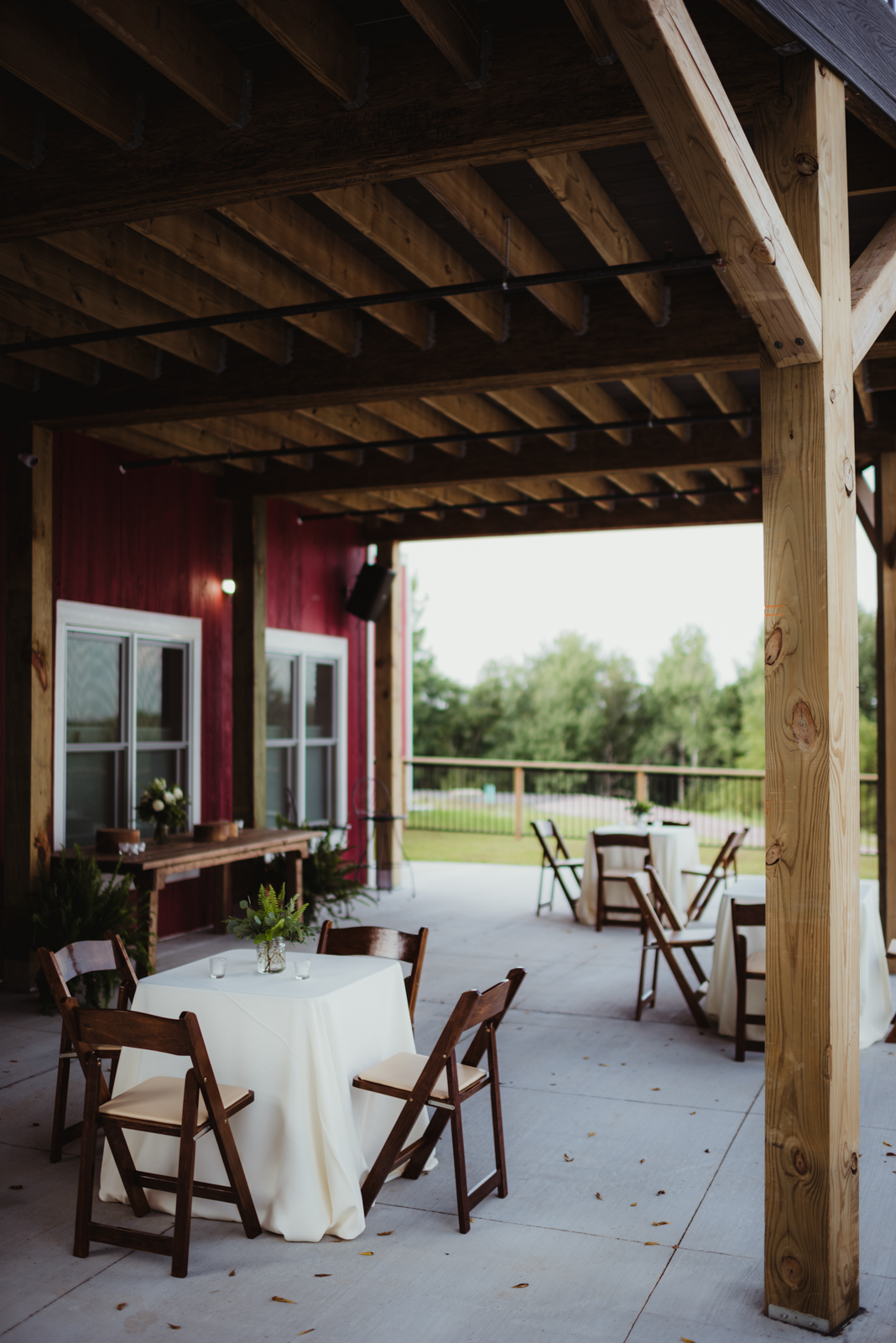 TELL US ABOUT YOUR HONEYMOON PLANS: We went to Santorini, Greece! It was a fantastic trip. We had a beautiful suite overlooking the water with our a private infinity pool.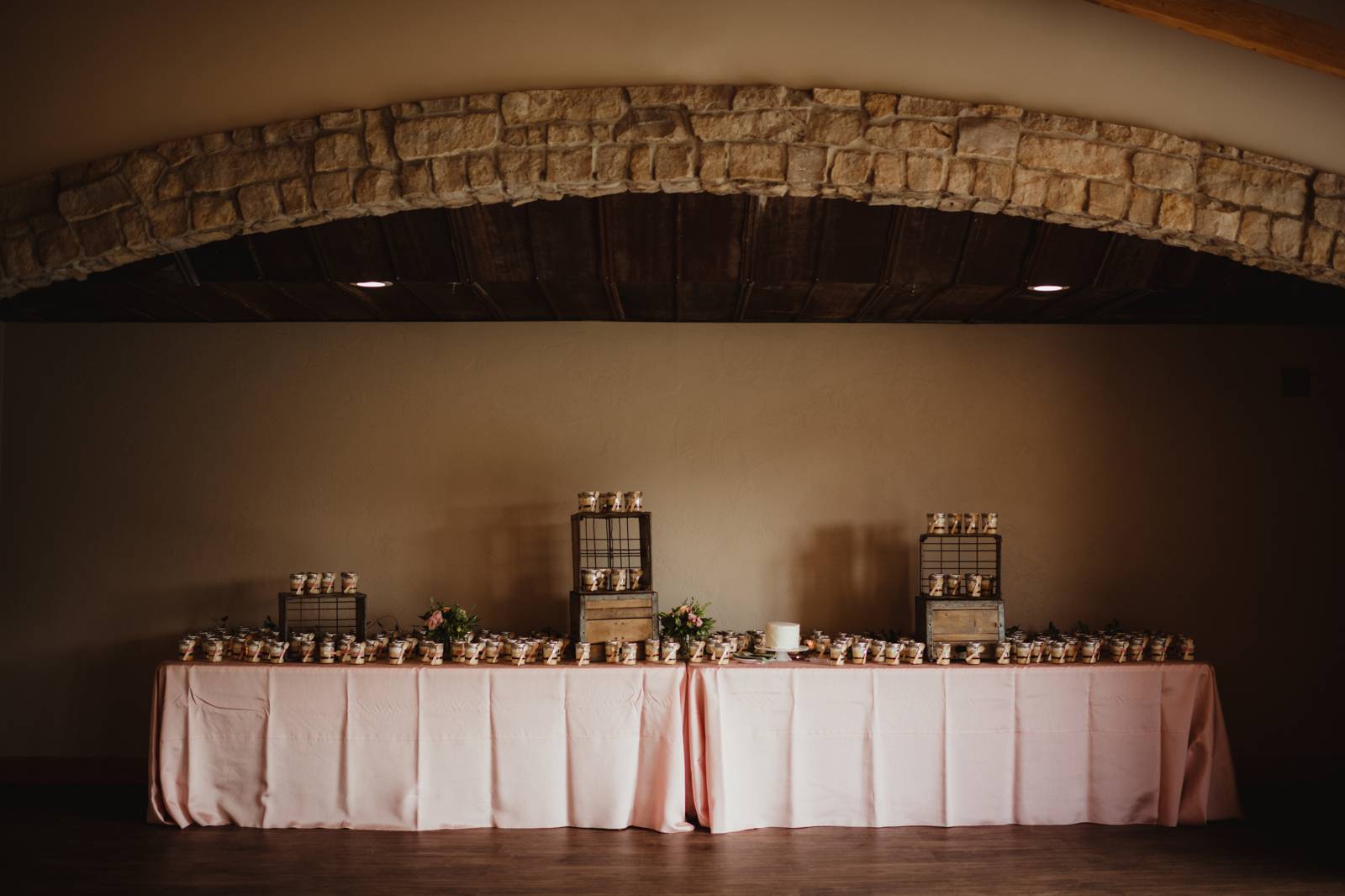 WHAT DOES LIFE LOOK LIKE AFTER THE WEDDING? Crazy and happy! I ended up getting pregnant soon after our wedding and gave birth to our daughter, Elia, on June 27th, 2019. She is perfect, and we are so in love!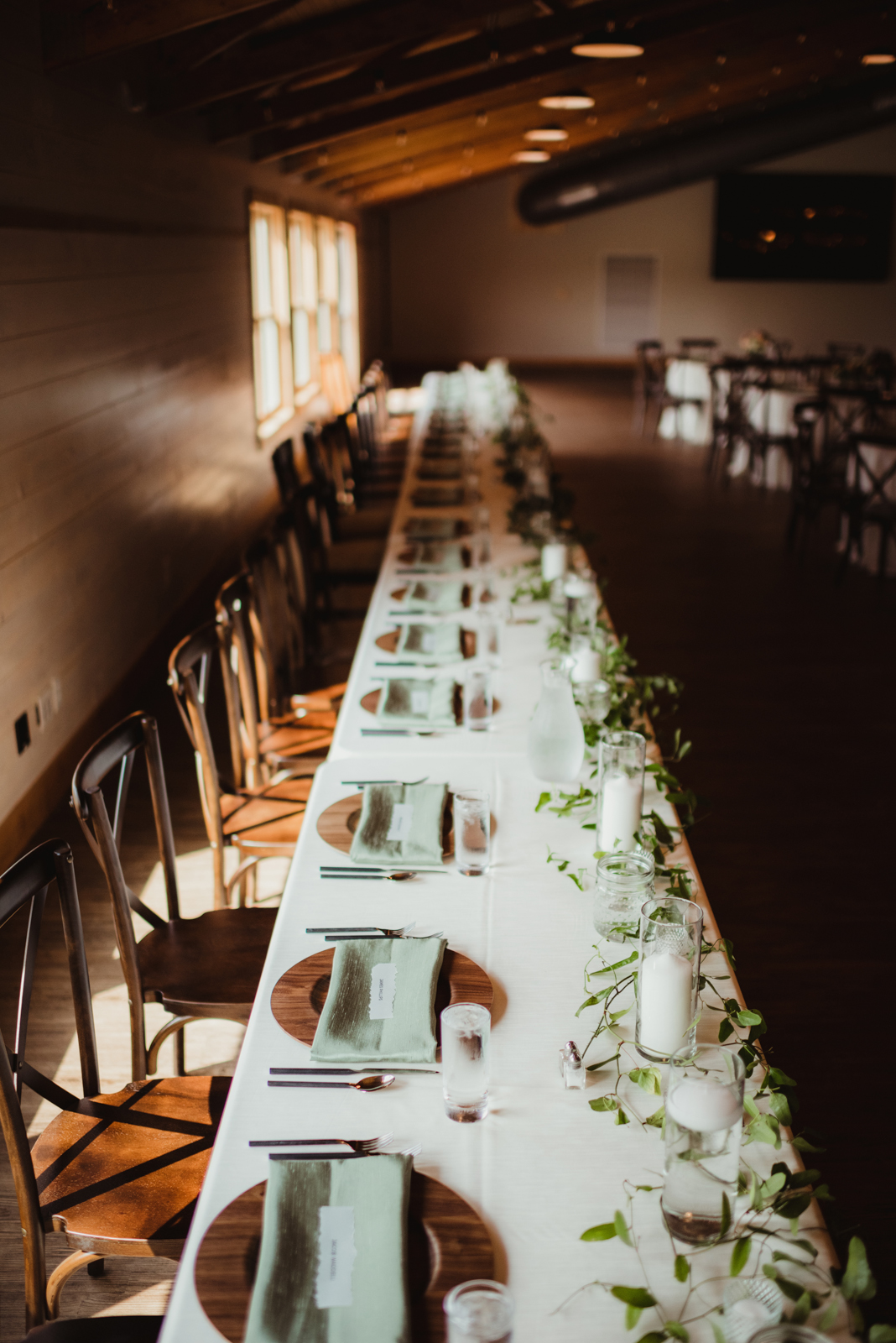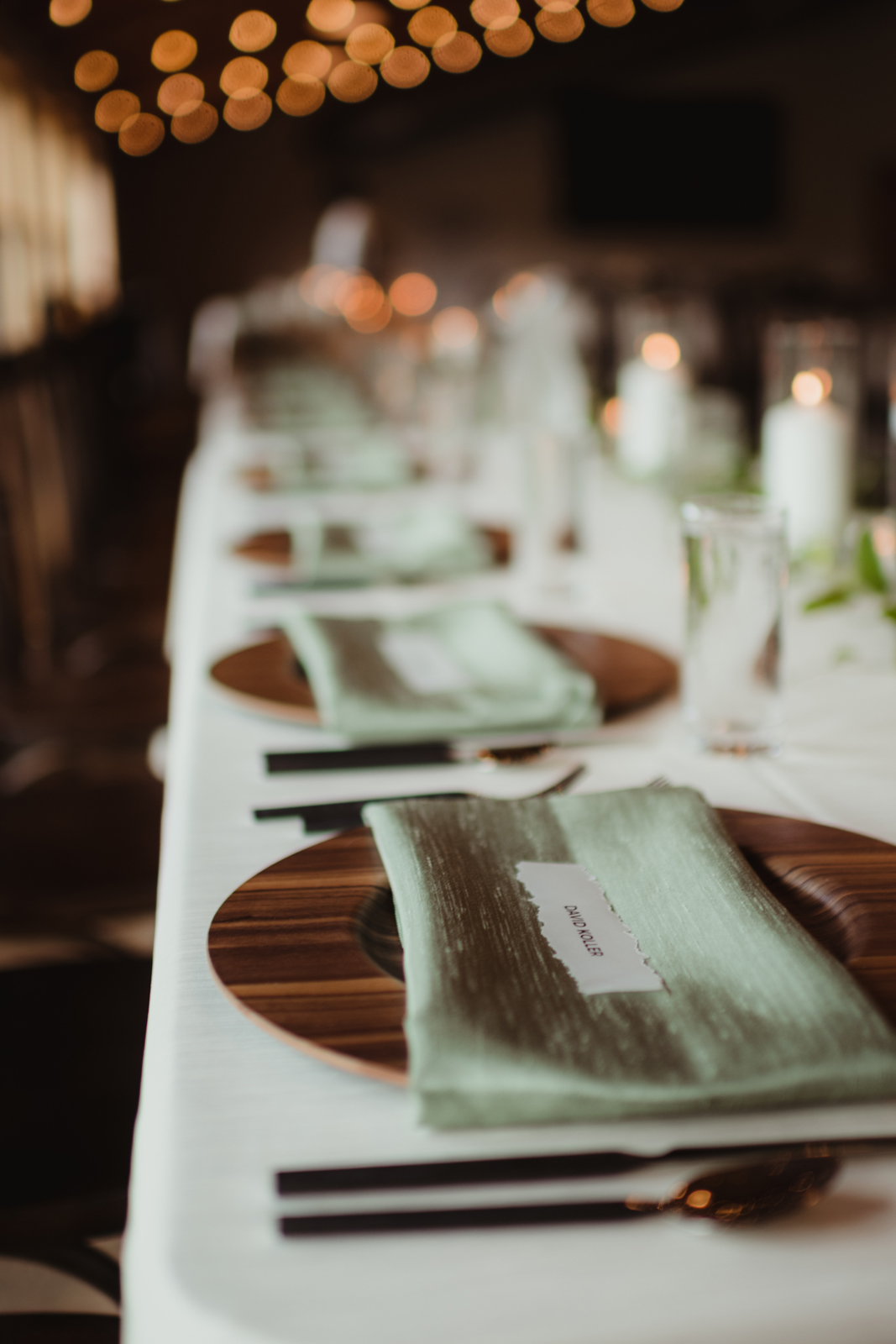 ANY WEDDING PLANNING REGRETS OR SOMETHING YOU WOULD DO DIFFERENTLY? I forgot my garter! I had it in my bag, ready to go and completely missed putting it on the day-of. Honestly, other than that, I wouldn't do anything differently. It was a perfect day.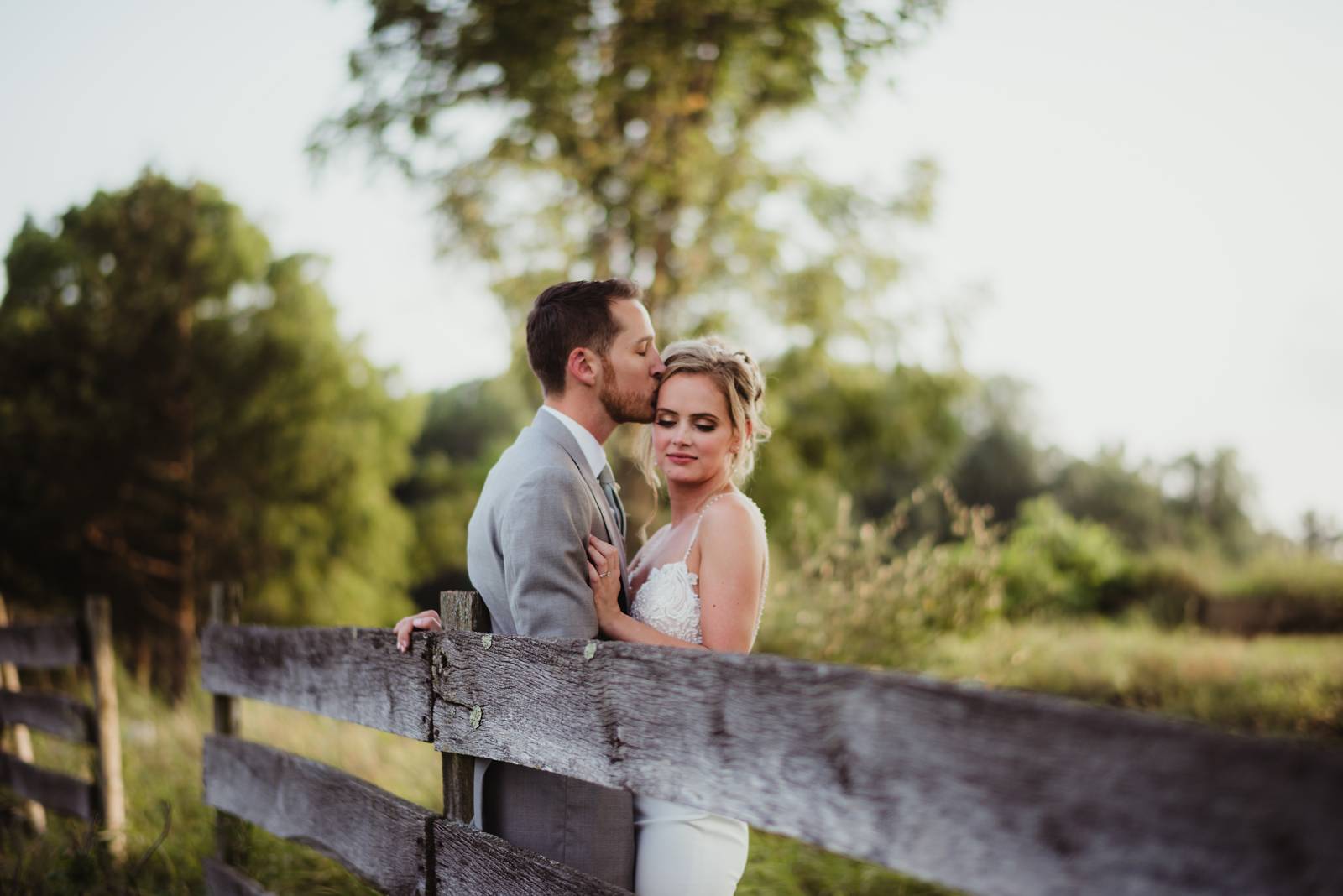 IS THERE ANY ADVICE YOU'D GIVE TO OTHER COUPLES PLANNING THEIR WEDDING? I think this is pretty cliché, but it's so true: stop and make sure you enjoy the day. It goes by SO quickly.