Thrive Photography & Films captured this simple, yet stunning affair that transported guests to the Mediterranean in a beautiful outdoor lake wedding in Wisconsin. Lush green floral danced in the candlelight. Guests enjoyed delicious offerings throughout the night, while the grooms took the time to enjoy heartfelt moments together during their special day. Read more about their sweet love story down below!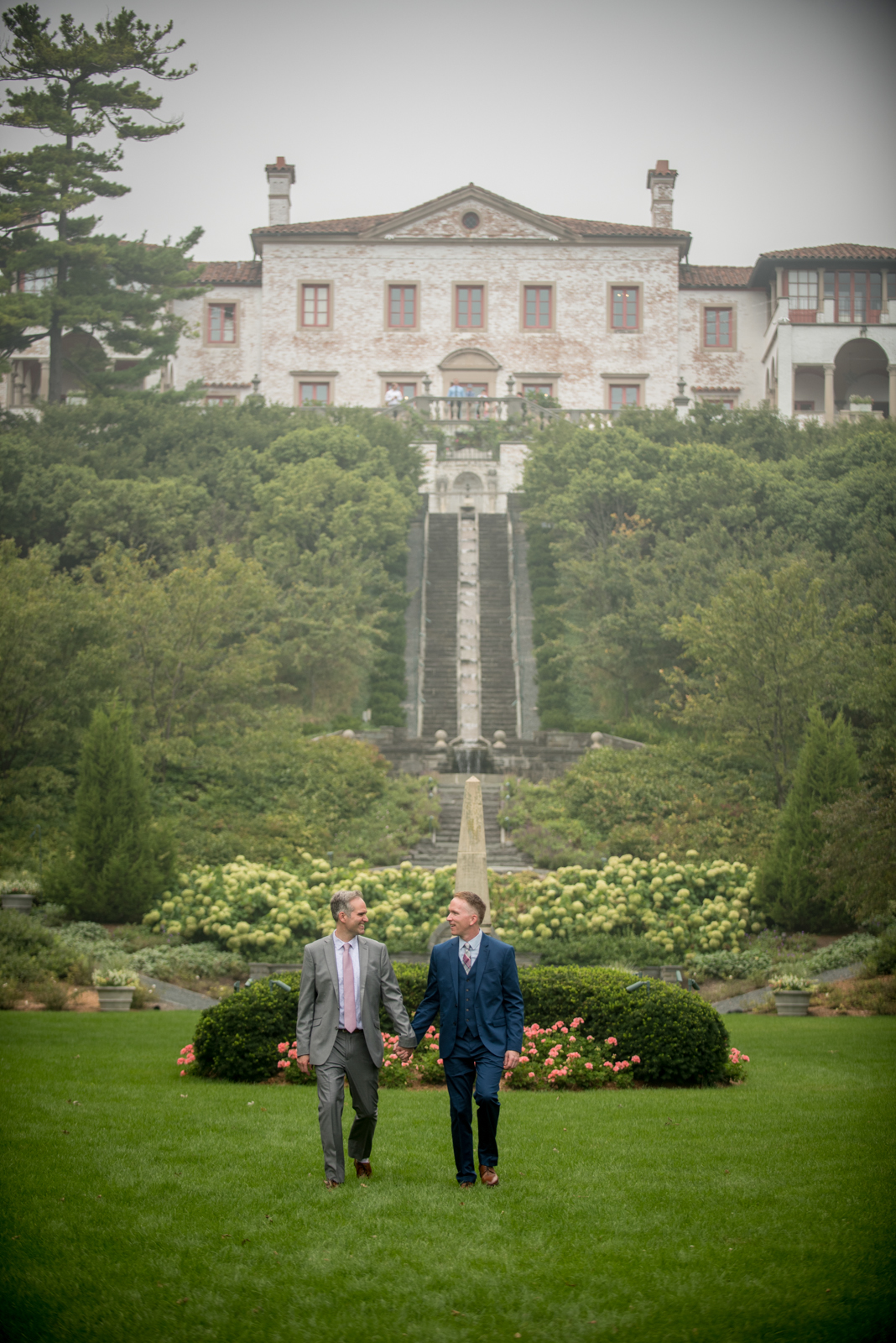 WEDDING DATE: 08/26/2018

HOW DID YOU MEET? Eric and I lived only 25 minutes from each other while growing up, but we didn't meet until we were adults. Our paths first crossed at a bar, and we went on a few dates. Unfortunately, Eric got a job offer in Milwaukee shortly after we met, and we were soon saying goodbye. Over the next 18 years, life took me to many different cities and several different states. Oddly enough, Eric and I ran into each other twice during those 18 years, in two different cities and two different states. Eventually, life brought me back to Wisconsin. Shortly after to Milwaukee, I remembered Eric and looked him up on Facebook. We met for dinner, and amazingly we picked up where we left off all those years ago.

HOW DID YOU KNOW YOU HAD FOUND "THE ONE"? Everything just clicked. It was like realizing that what you've been looking for had been with you the entire time.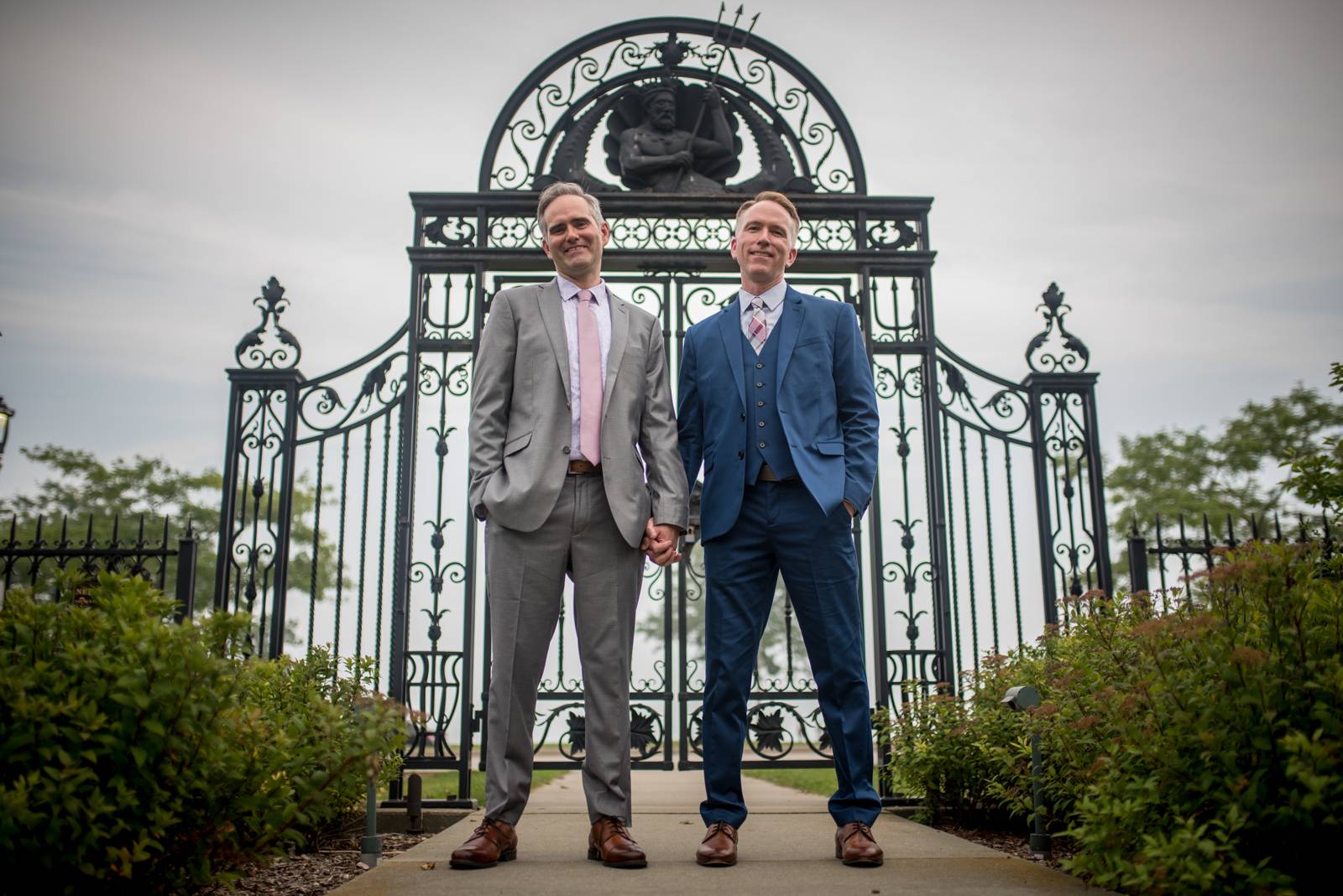 TELL US ABOUT YOUR PROPOSAL: Eric asked me to marry him near the North Point Lighthouse in Milwaukee's Lake Park on a rather chilly day last January. Since it was below zero, we were the only people there besides a very determined jogger. I probably set a record for how fast I said yes, and then ran back to the car to warm up!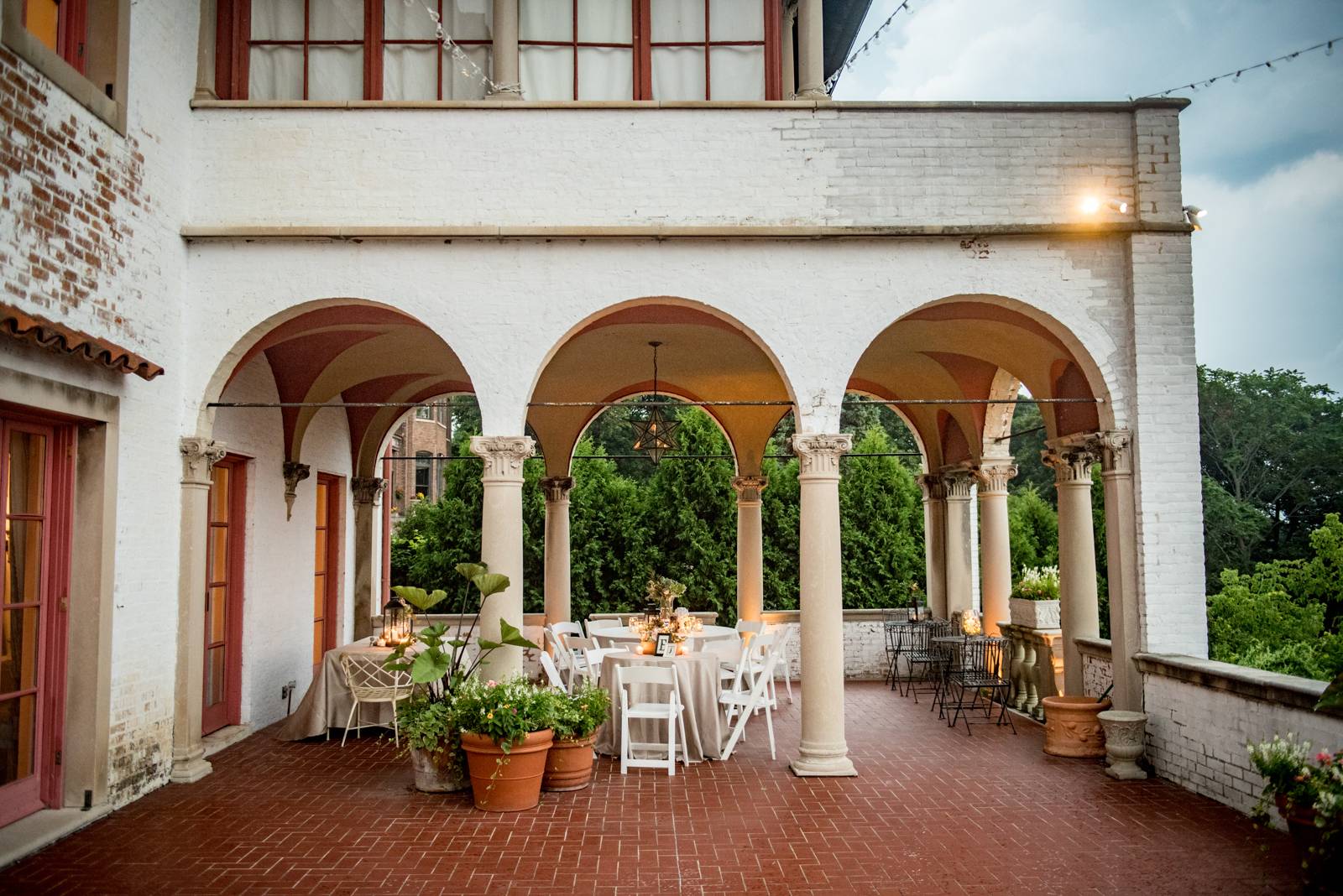 WHAT WAS YOUR INSPIRATION/DESIGN CONCEPT FOR YOUR OVERALL CEREMONY AND RECEPTION DECOR? Based upon our setting, the Villa Terrace Decorative Arts Museum, we wanted to create a feeling of transporting everyone to the Mediterranean.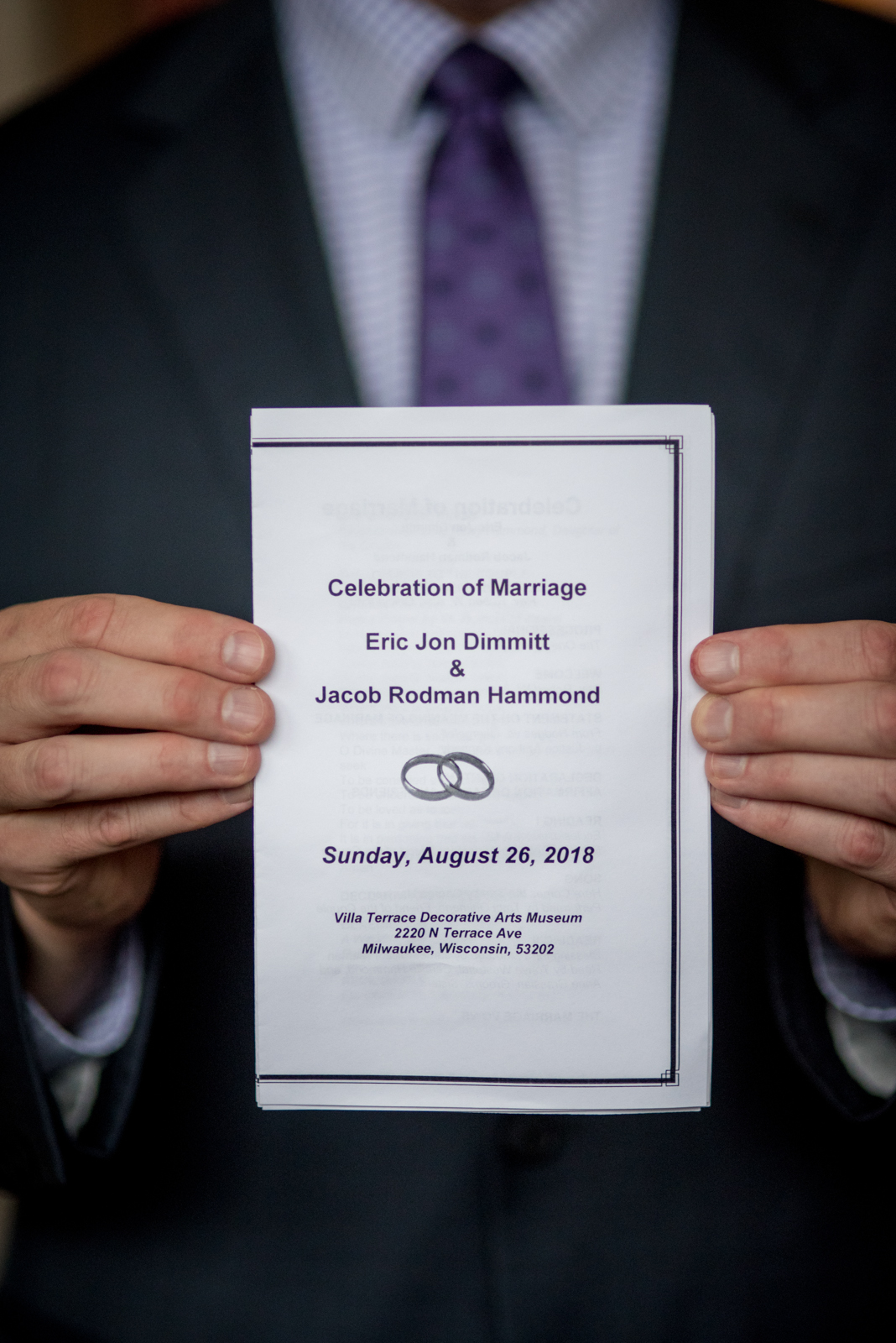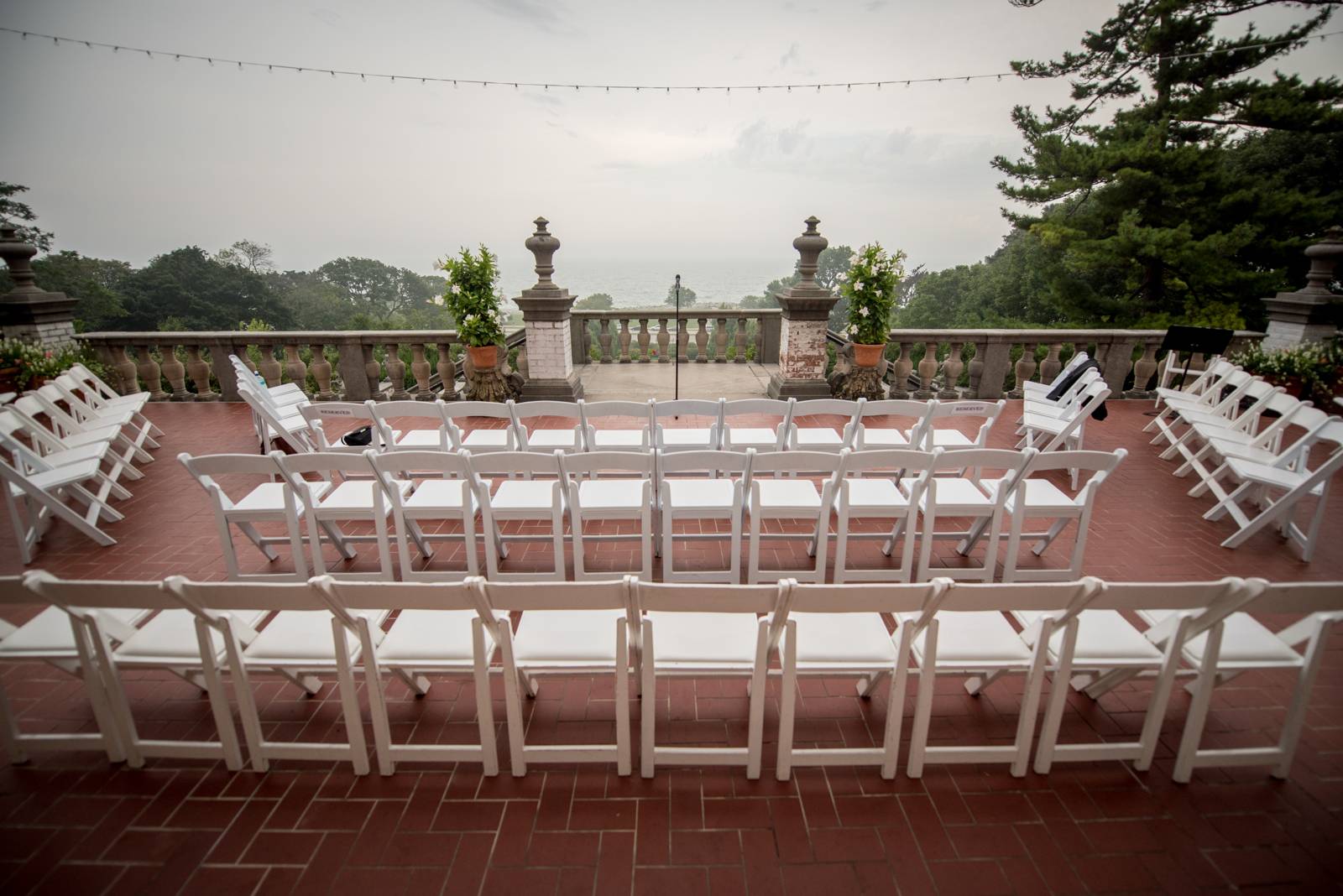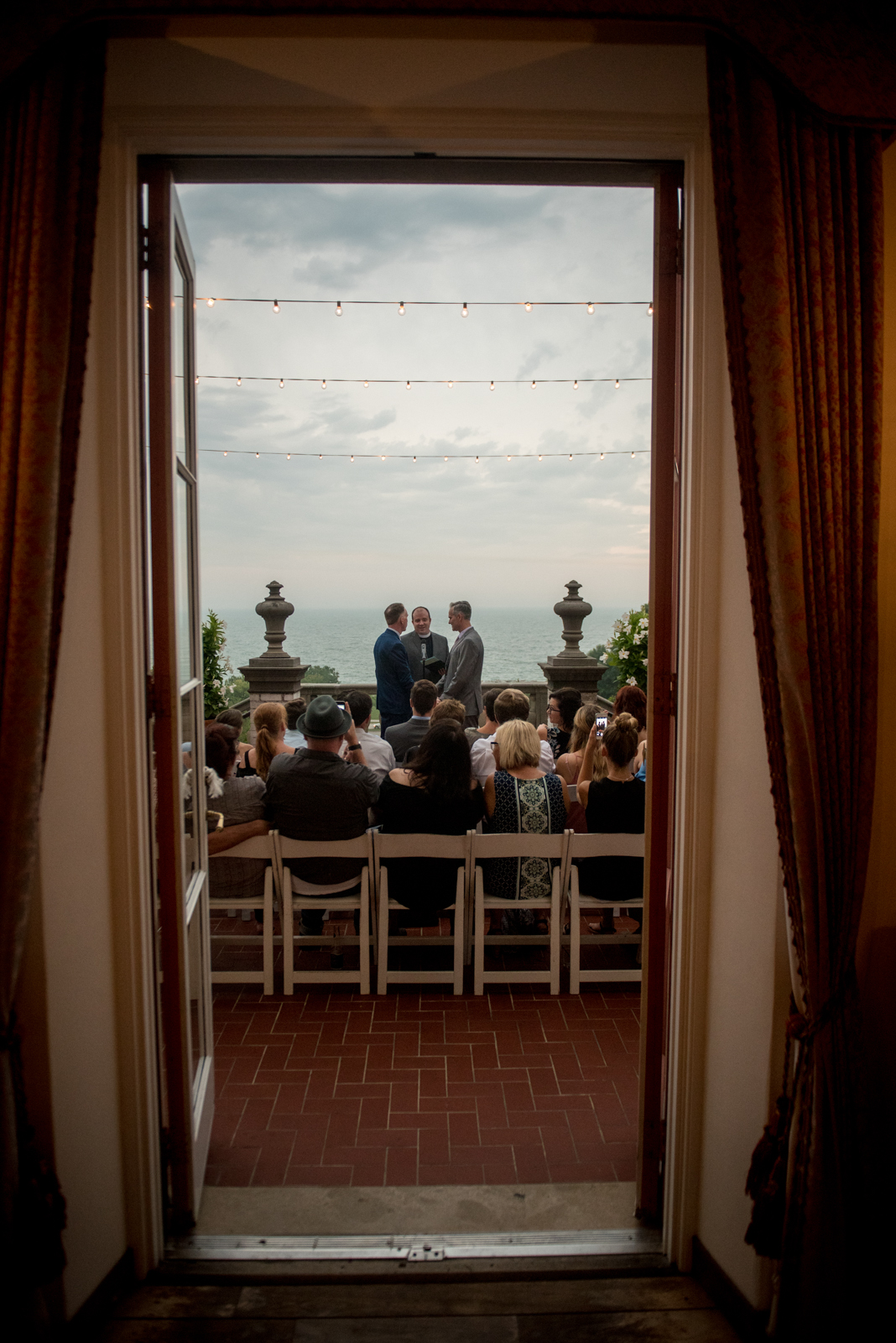 WHAT WAS YOUR FAVORITE MOMENT FROM YOUR WEDDING? We had an outdoor wedding overlooking the lake. A storm rolled in during the ceremony, and the thunder seemed to sound at all the right moments.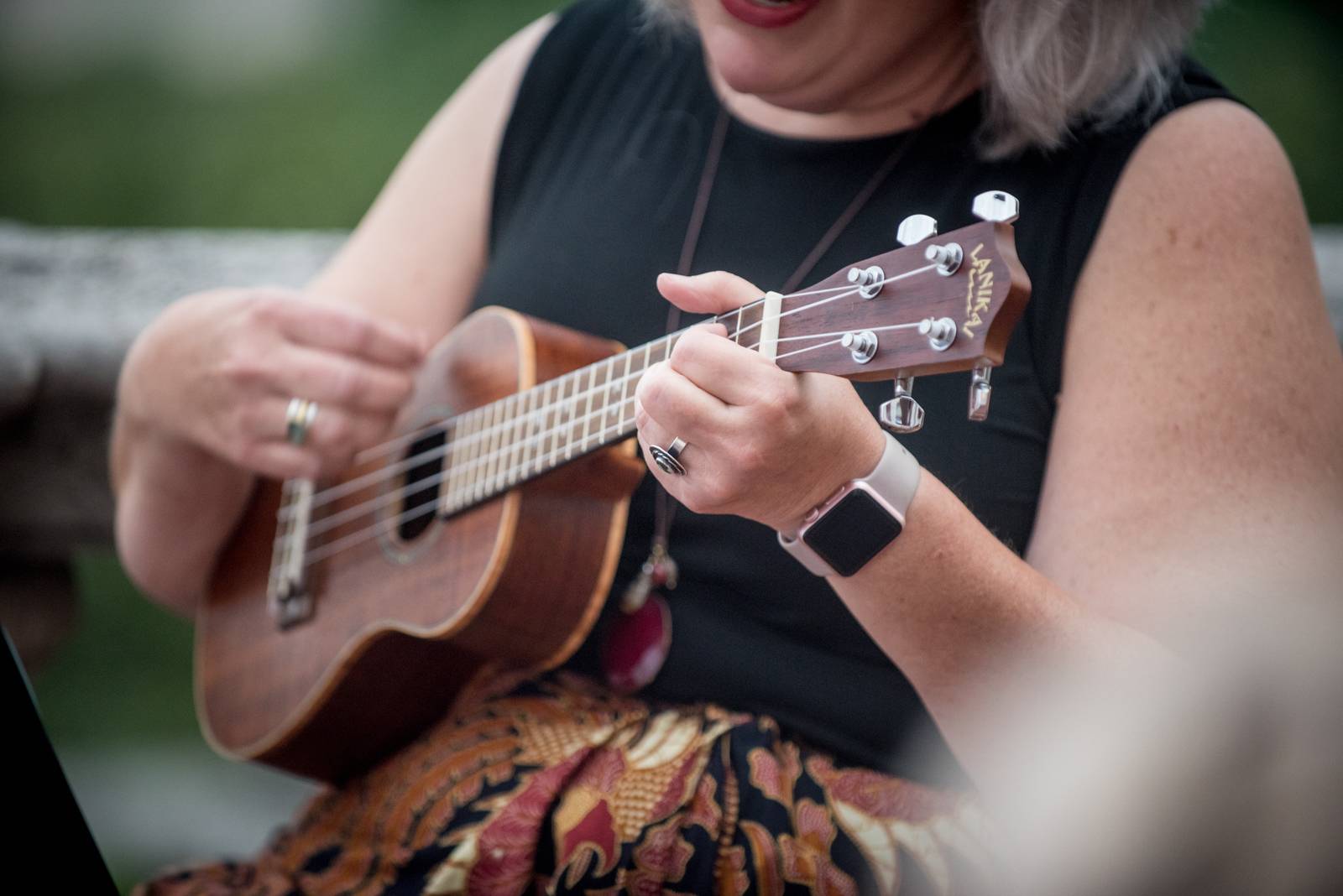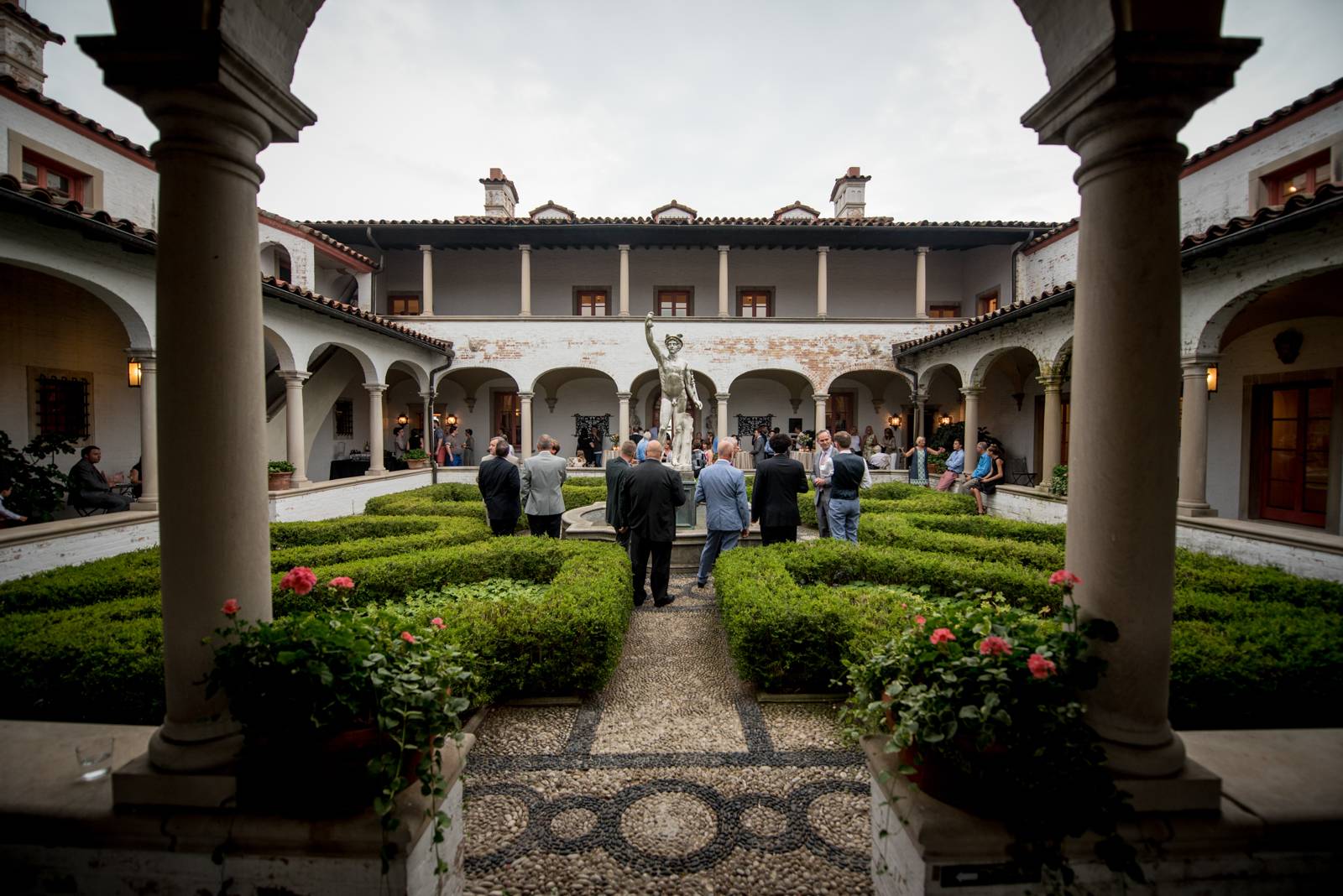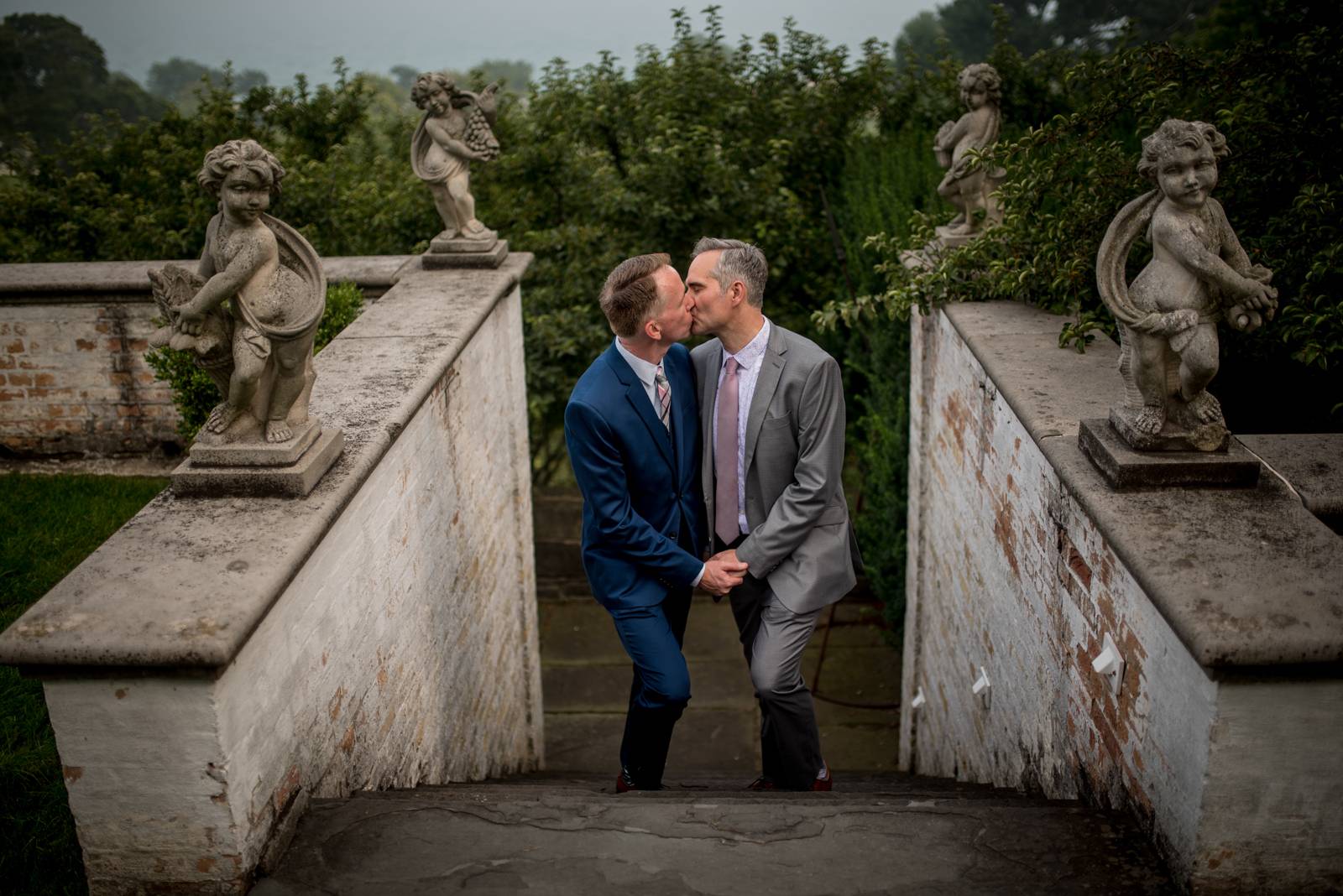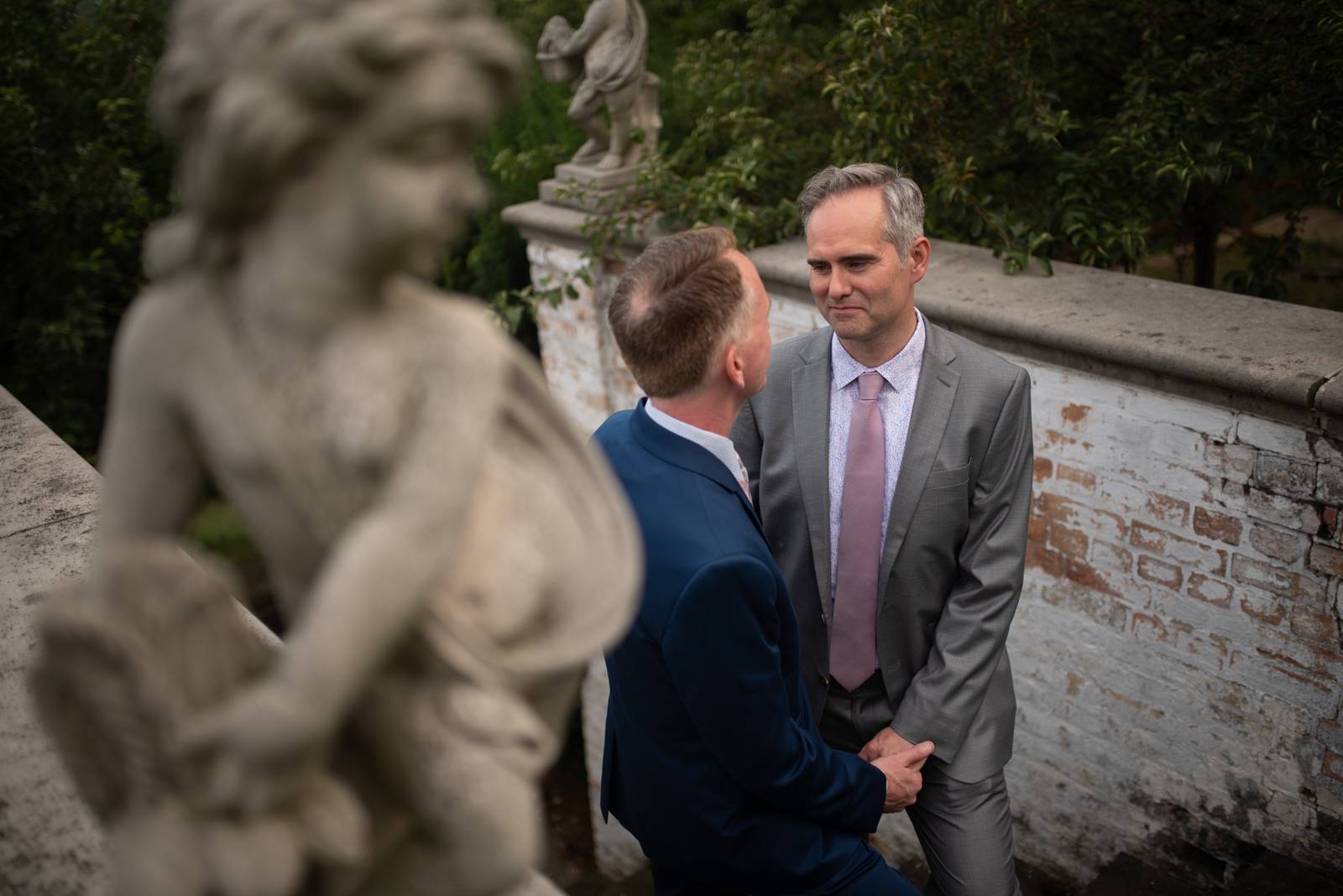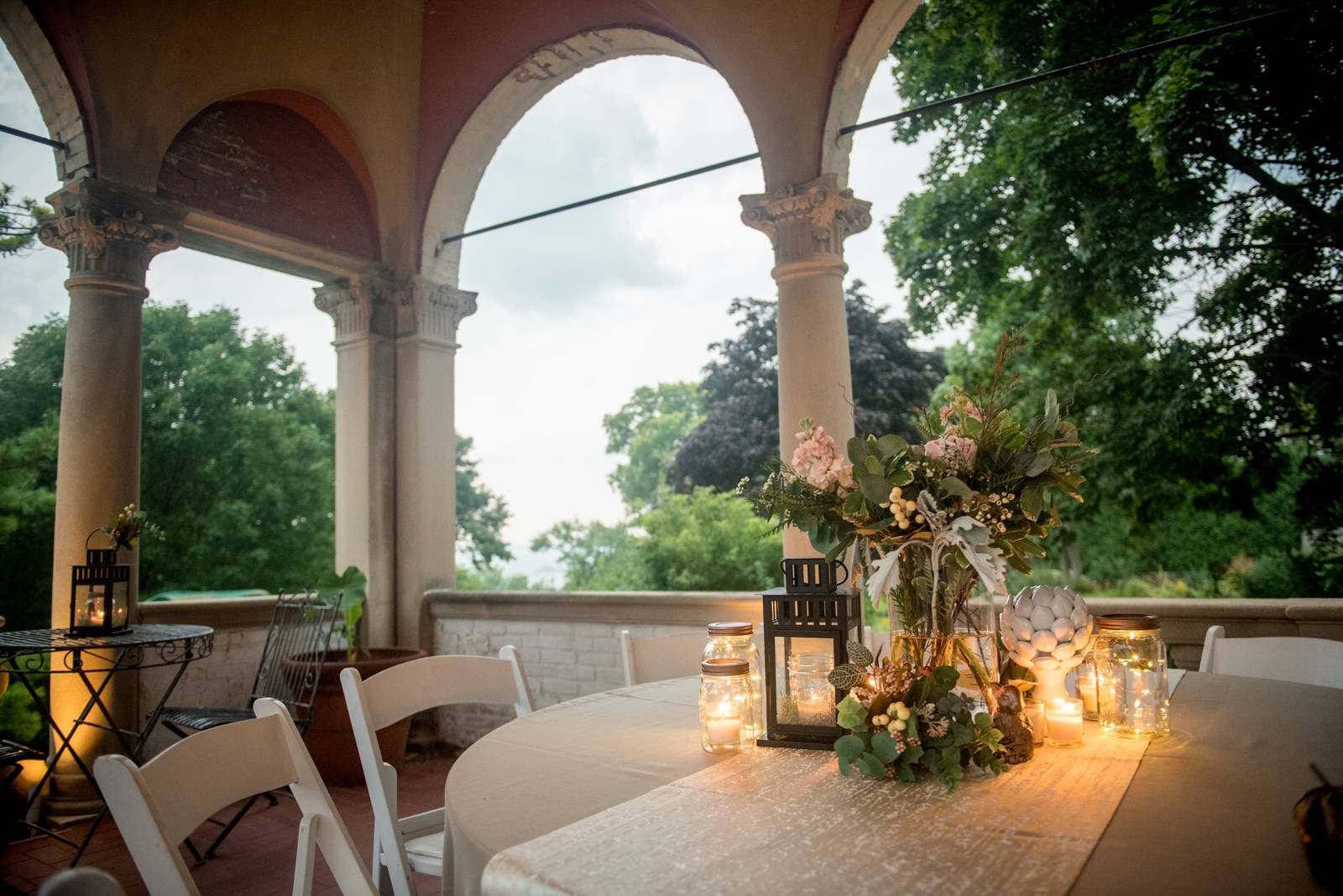 WERE THERE ANY PERSONAL TOUCHES OR DIY ELEMENTS? We tried to do as much ourselves as we could. We created our decorations, wedding programs, and music for the reception.

WHAT WAS YOUR WEDDING COLOR PALETTE? Ivory and an array of greens.

DESCRIBE YOUR WEDDING FLOWERS: We focused on greenery, both live and artificial. We added subtle touches of flowers and berries.
TELL US ABOUT THE FOOD, DESSERT, AND ANY SPECIALTY BEVERAGES ON THE MENU: We had a Hospitality Hour before the ceremony that included an antipasto buffet of cured meats, cheeses, gherkins, dried fruit, flat-bread, and crackers. After the service on the terrace, we had a Cocktail Hour of hors d'oeuvres including skewered shrimp, onion/cheese tartlets, and pesto tortellini. For the reception, following the grooms' speeches and toasts by family members, we had stations of Mediterranean style offerings. Delicious platters were available made up of roasted summer vegetables with dill and caper cream sauce, fresh salads of stone fruit on watercress and arugula, along with Trecce di Guilleta pasta. Our guests enjoyed a variety of apricot chicken salad on pitas, petite coulibiac of salmon, and Caprese sandwichs. For our sweets, we provided a variety of petite desserts including Billionaire Bars made from chocolate and caramel, lemon bars, Blackberry Ooey Gooey Bars, and assorted cookies.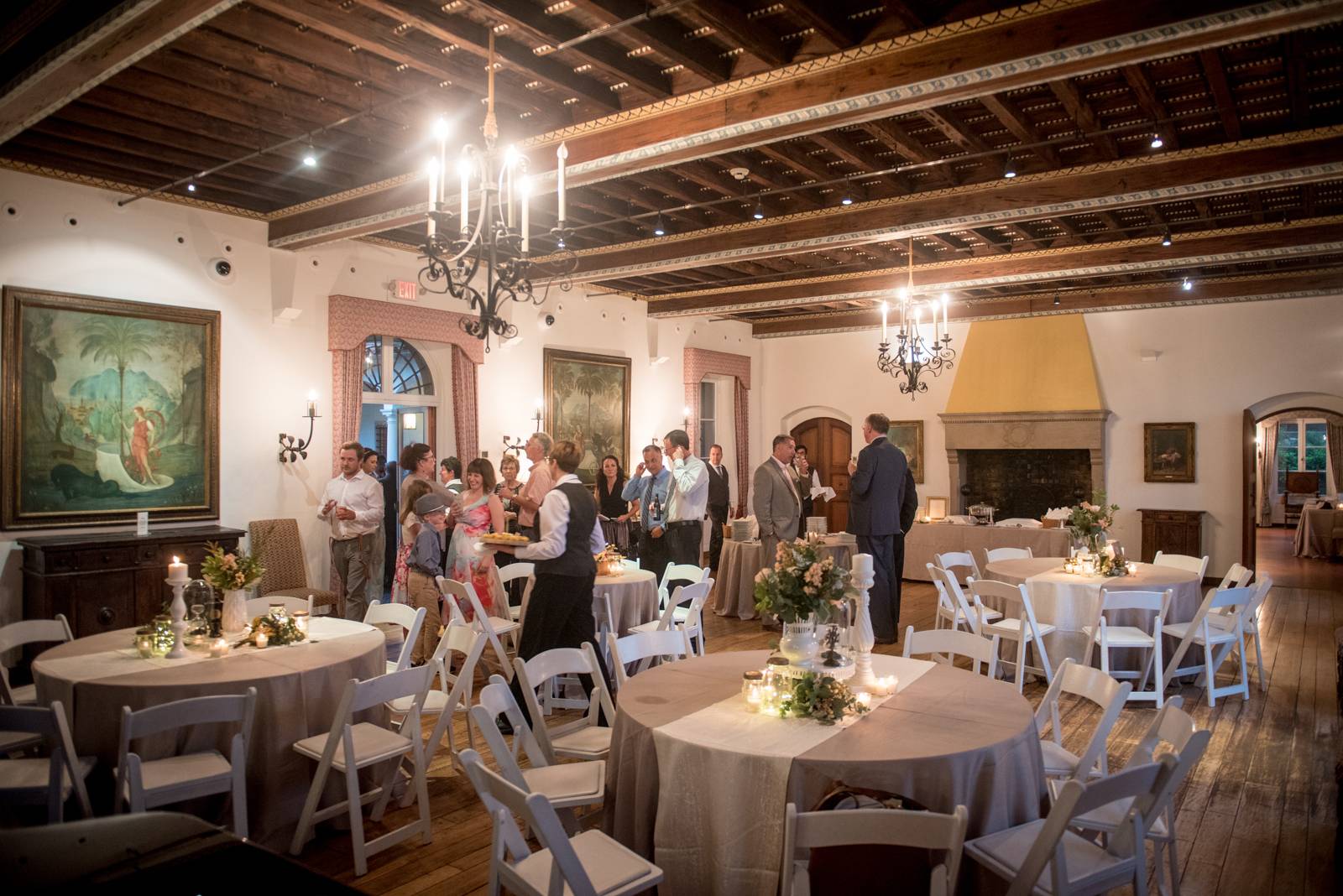 DID YOU USE ANY SPECIALTY CHAIRS, LINENS, CHARGERS, GLASSWARE OR DINNERWARE? Not really. We upgraded a few of the table linens but mostly used what was provided by the venue and catering company.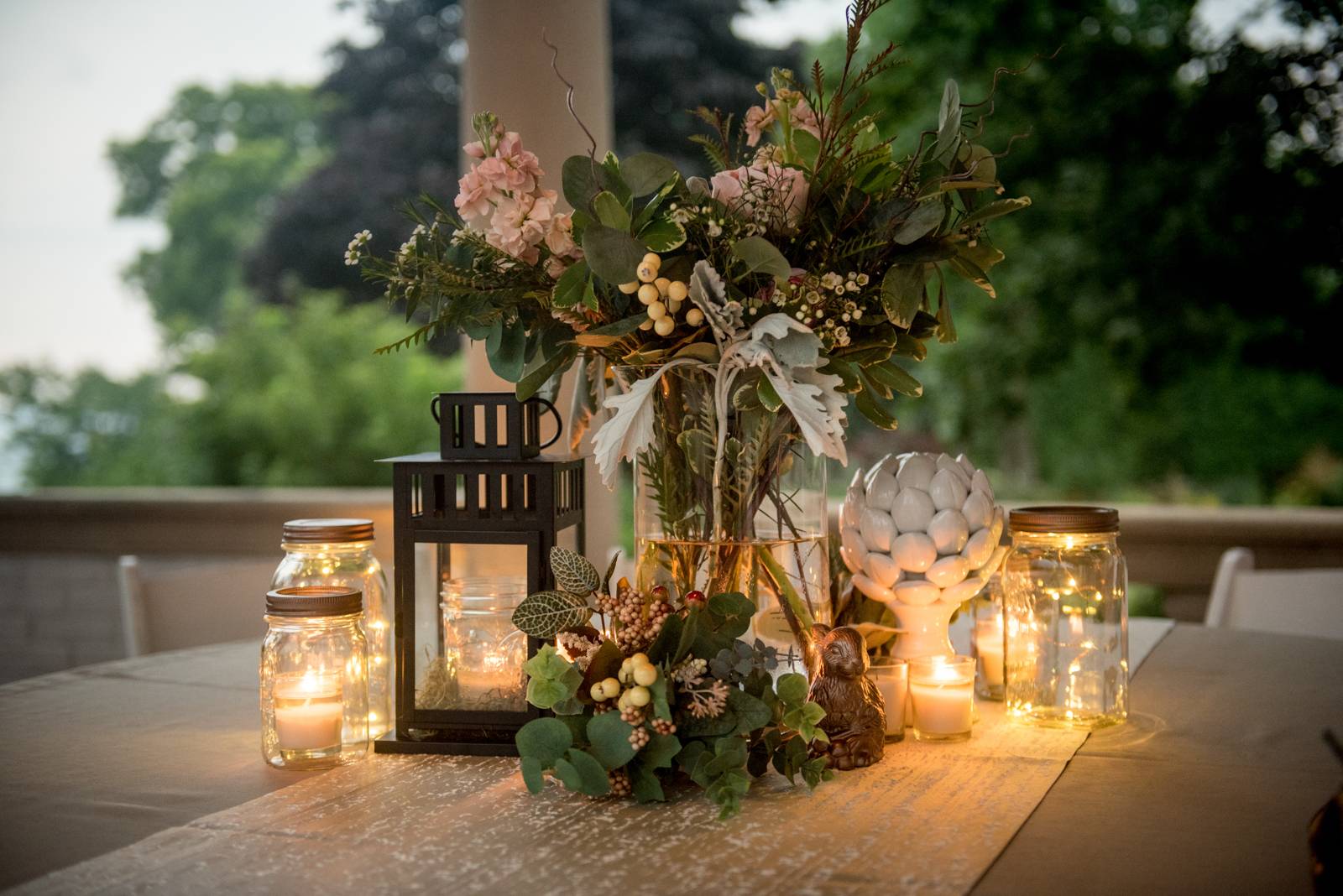 TELL US ABOUT YOUR HONEYMOON: We delayed the honeymoon until winter so we could have a tropical get-a-way. We spent a warm week in Puerto Vallarta together during the recent polar vortex here in Milwaukee.

WHAT DOES LIFE LOOK LIKE AFTER THE WEDDING? Very much the same as before the wedding, just less time spent planning.

IS THERE ANY ADVICE YOU'D GIVE TO OTHER COUPLES PLANNING THEIR WEDDING? Some advice given to us, which we truly appreciated, was to enjoy the moment and allow your vendors to sweat the details during the event. Also, be sure to take a few minutes alone with your new spouse after the ceremony, before you dive into the reception and attend your wedding guests.
More Wisconsin wedding inspiration can be found on our INSPIRATION GALLERY.