Cathy and Zach's September wedding at The Tinsmith was a gorgeous celebration filled with love, laughter, and the stunning mix of fall colors we know you're longing for during this transition out of summer here in Madison, Wisconsin! This couple's vision for a simple, industrial-meets-elegant day came to life with the help of Sarah at Melody Rose Designs and the rest of their talented vendor team. Captured by Twig & Olive Photography, we know you'll love all the moody details Cathy and Zach's day had to offer below!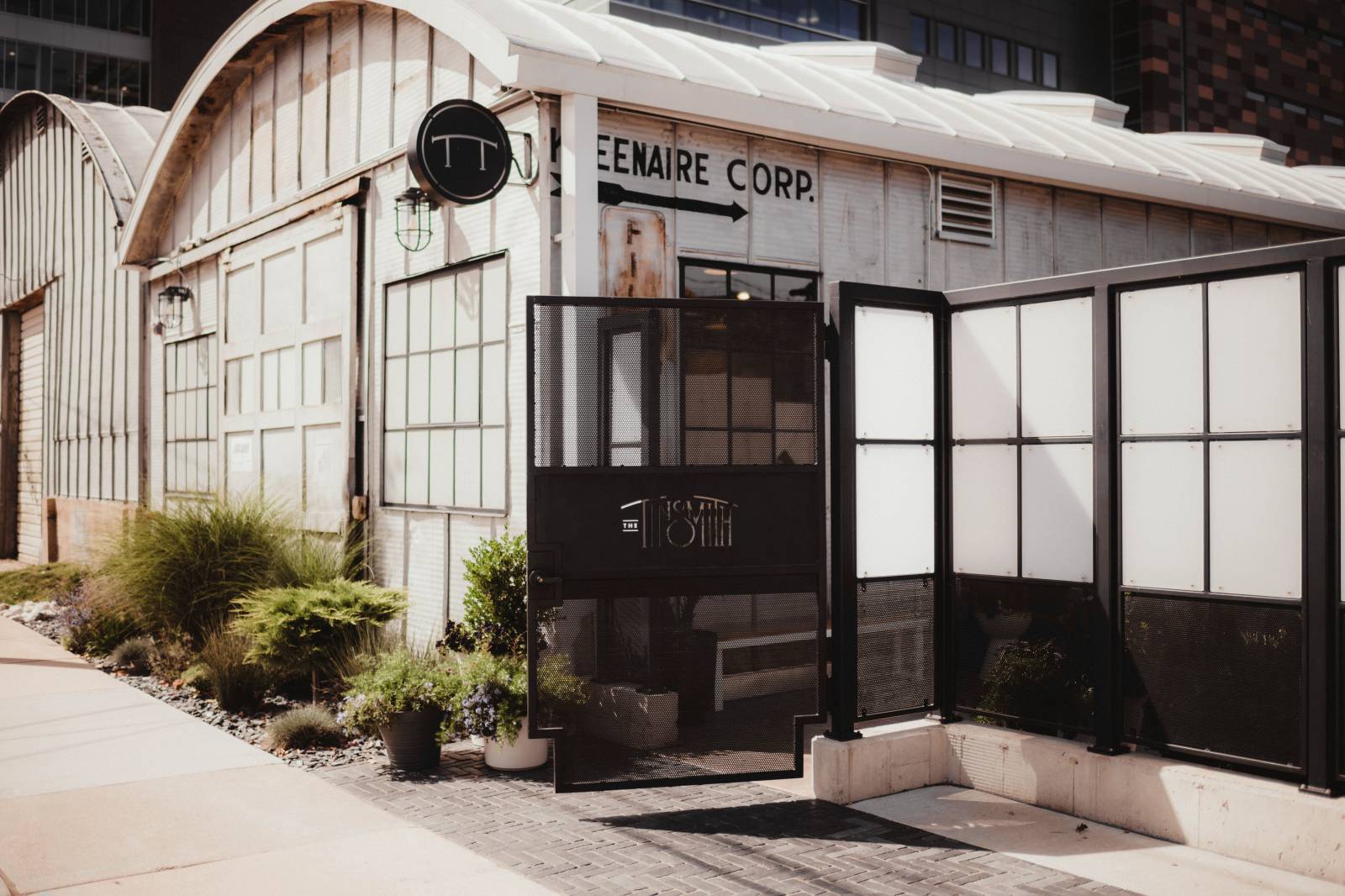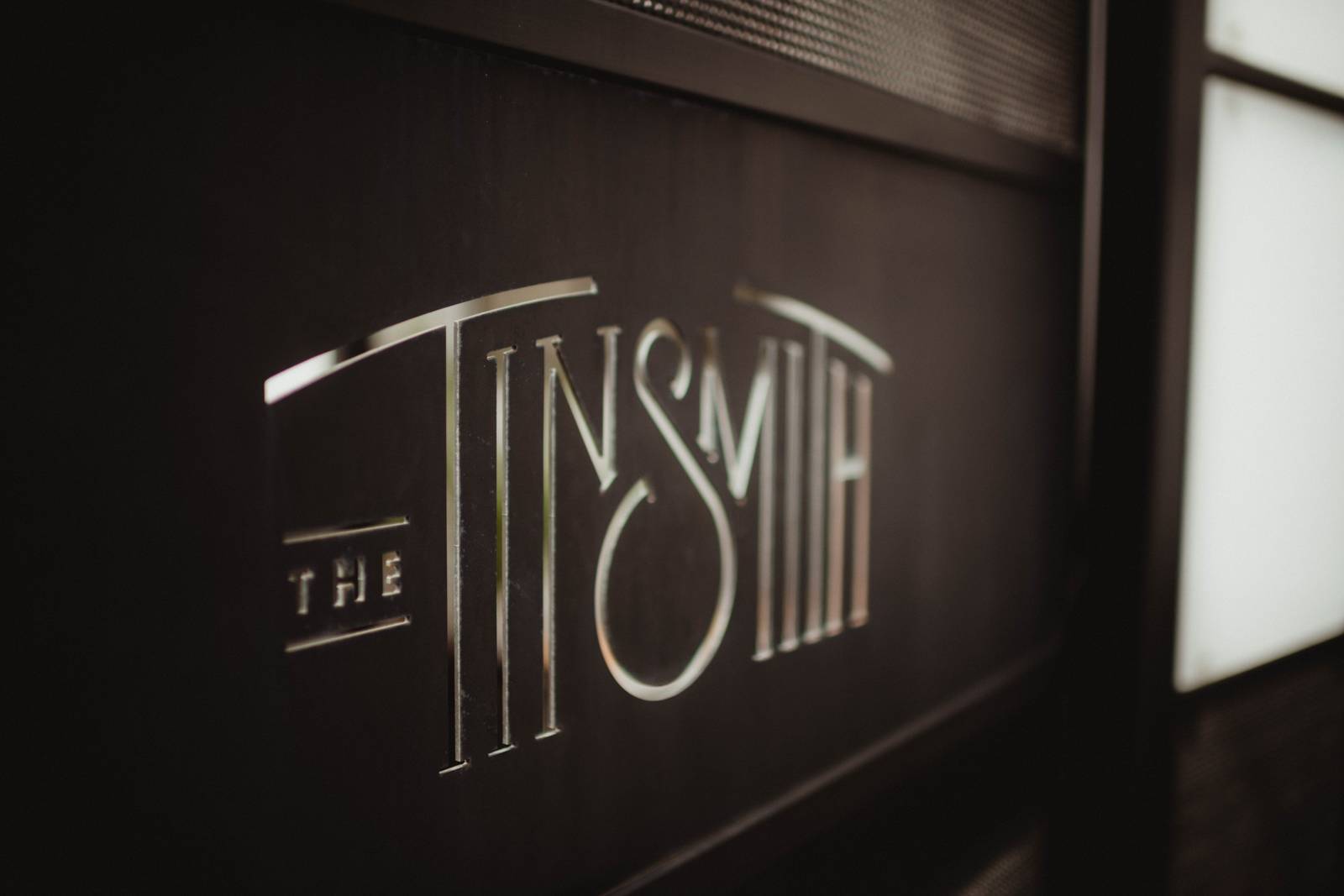 WEDDING DATE: 09.25.2021
HOW DID YOU MEET? Zach and I met through a mutual friend after I moved to his hometown of DeForest. We saw each other at a friend's house, and after that exchanged a few conversations via Facebook, got each other's phone numbers, and started hanging out a lot. At the time, I was attending MATC and working at Subway, and Zach used to come in when I was working and hang out longer than he should have and pestered me. He's definitely good at that!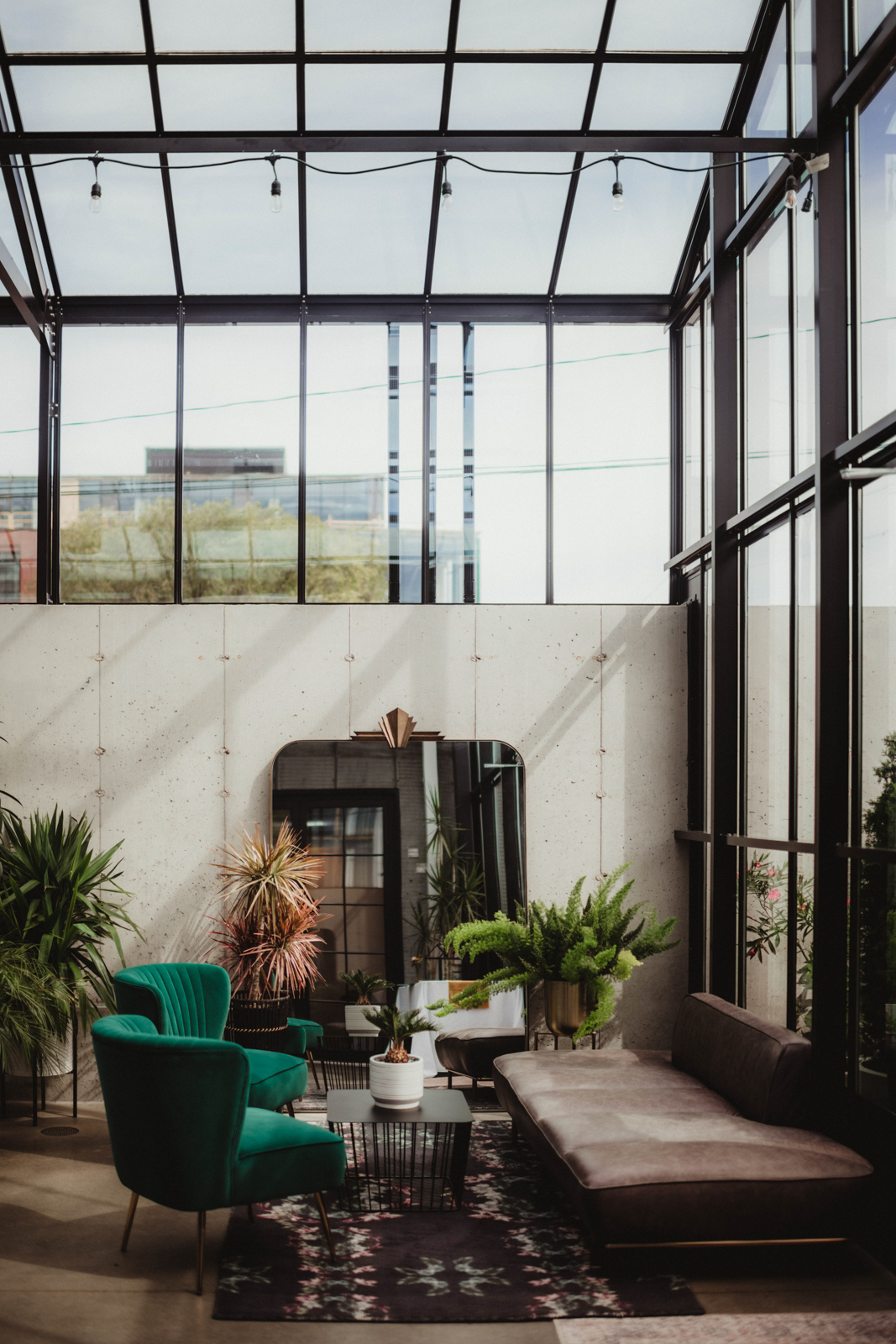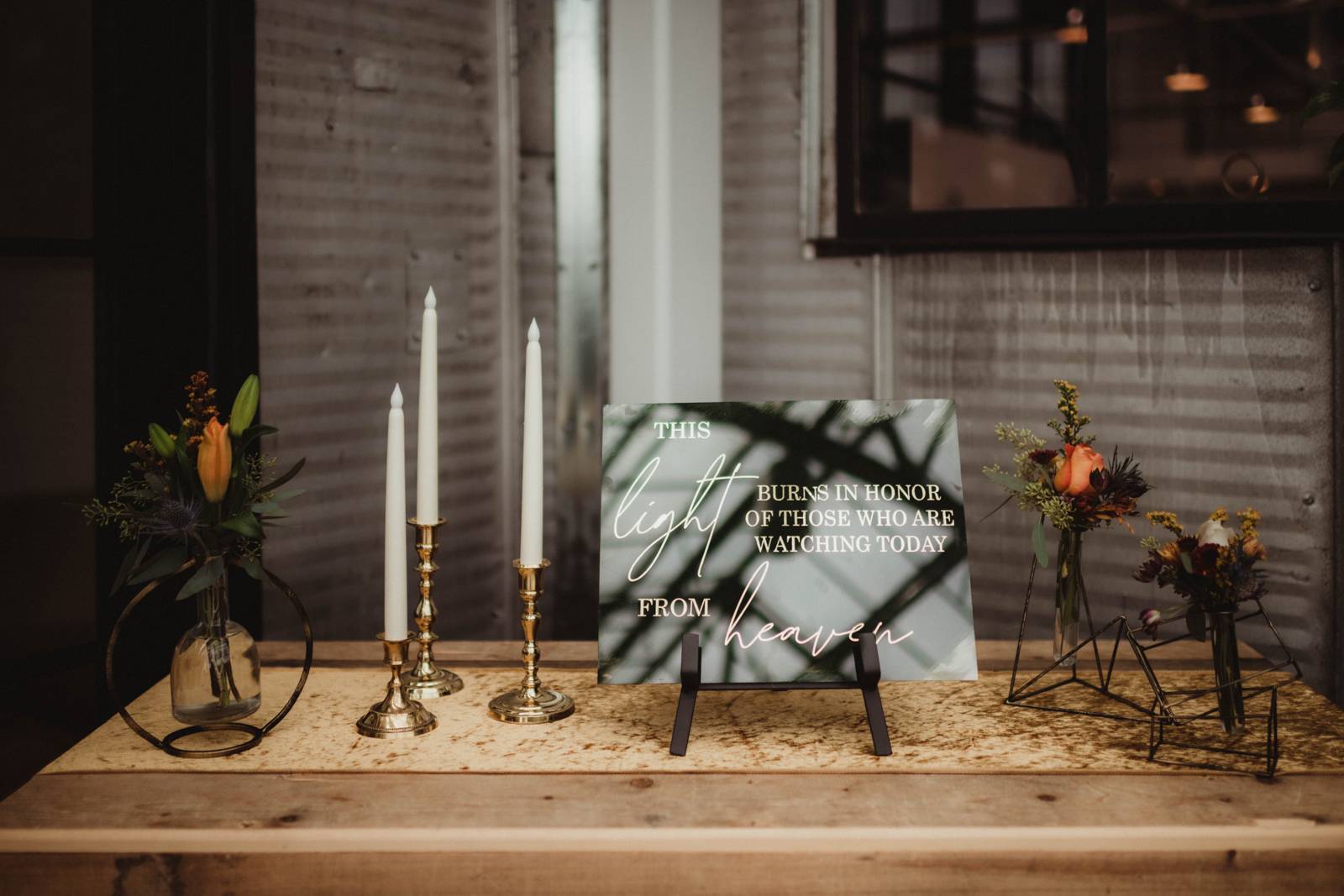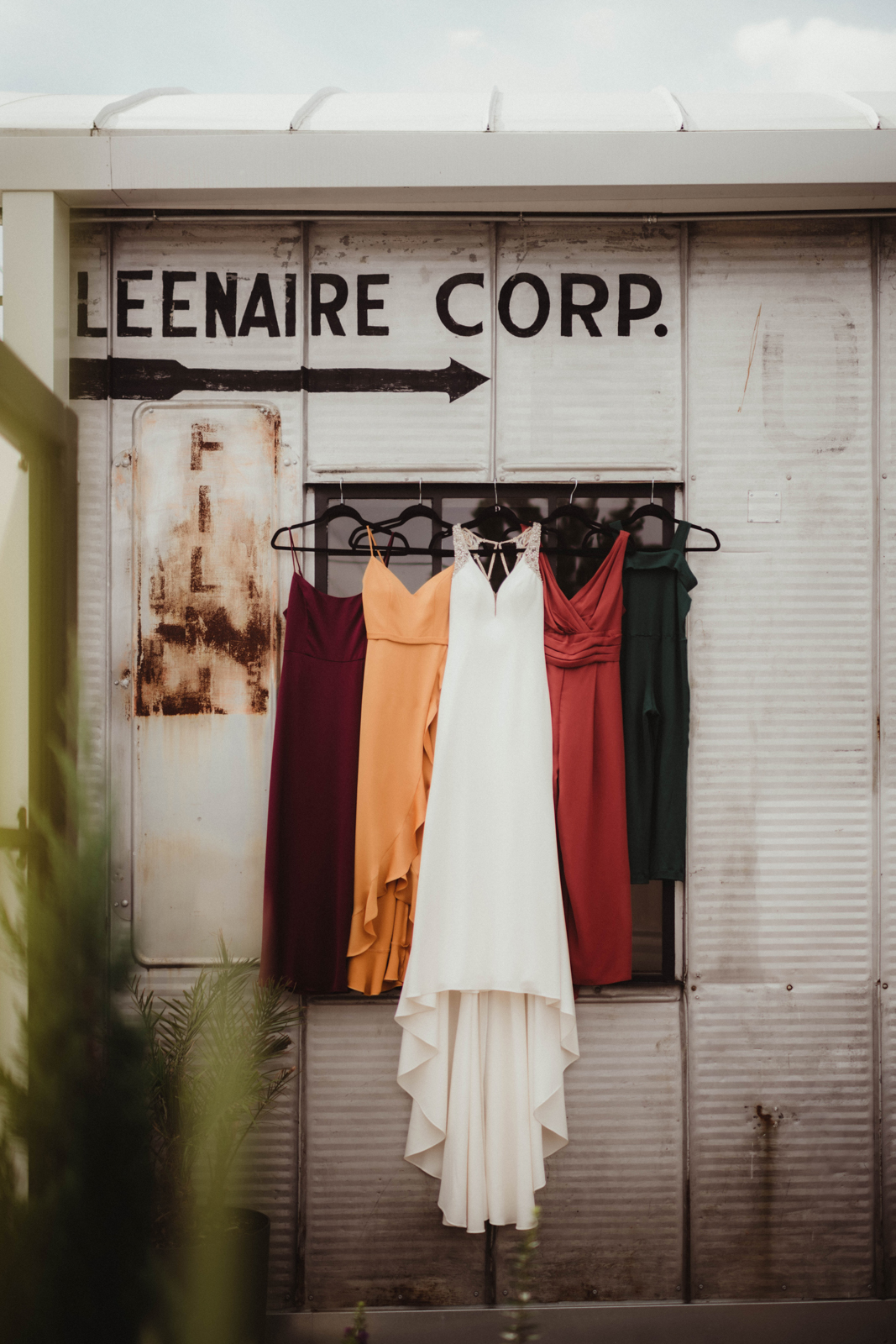 HOW DID YOU KNOW YOU HAD FOUND "THE ONE?" When you feel genuinely happy, at peace, and "at home." Totally comfortable and just able to be yourself! That's what I felt with Zach.
TELL US ABOUT YOUR PROPOSAL: I was completely blindsided the day Zach asked me to marry him, because I had thought 8 years it might not be in our cards, but I was ecstatic beyond belief! Christmas morning 2020 will forever be a time we both will never forget. Zach told me to check my stocking for my gift. When I reached in to find an empty ring box, I turned around, and he popped the question. Both crying, we called family and shared the best news!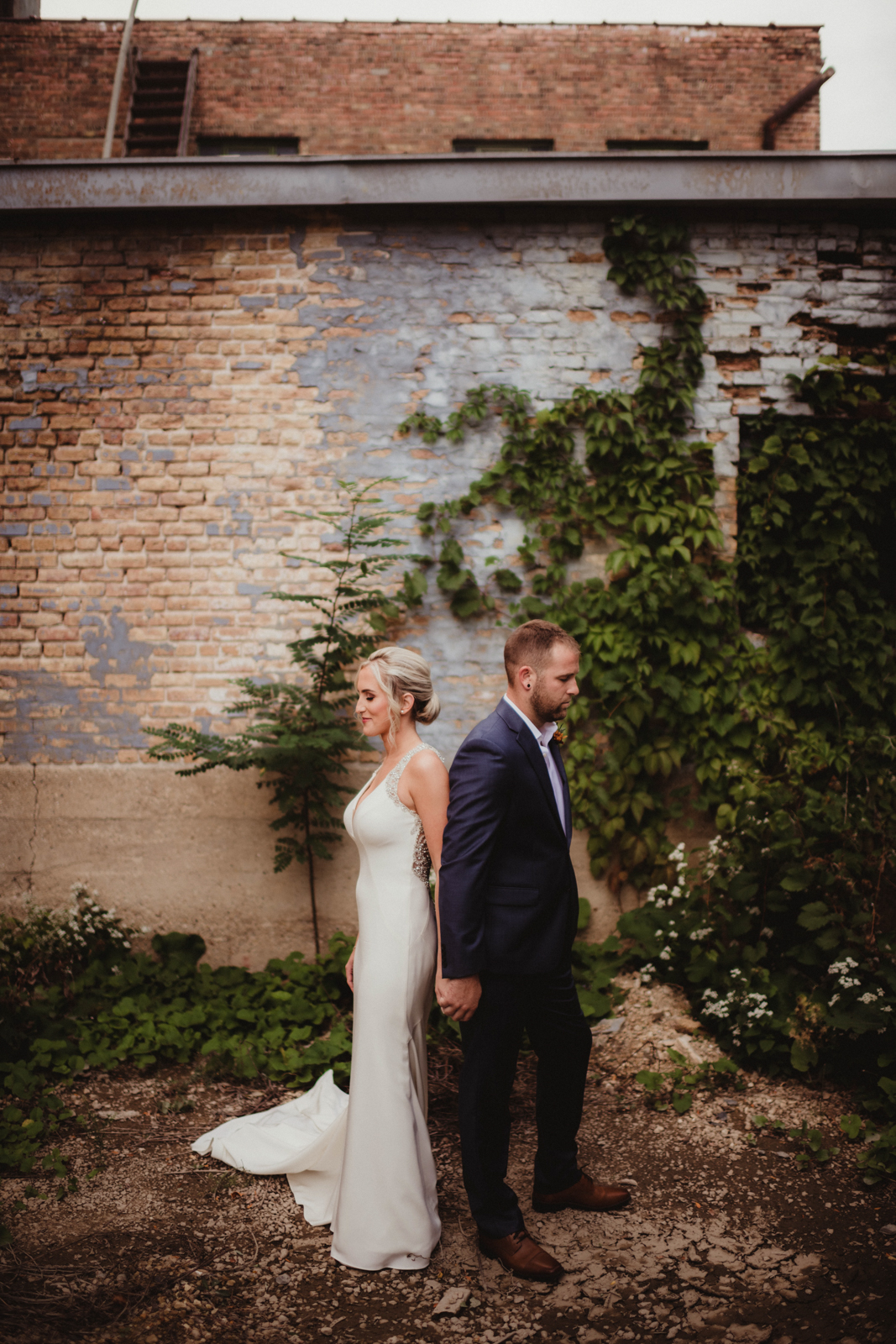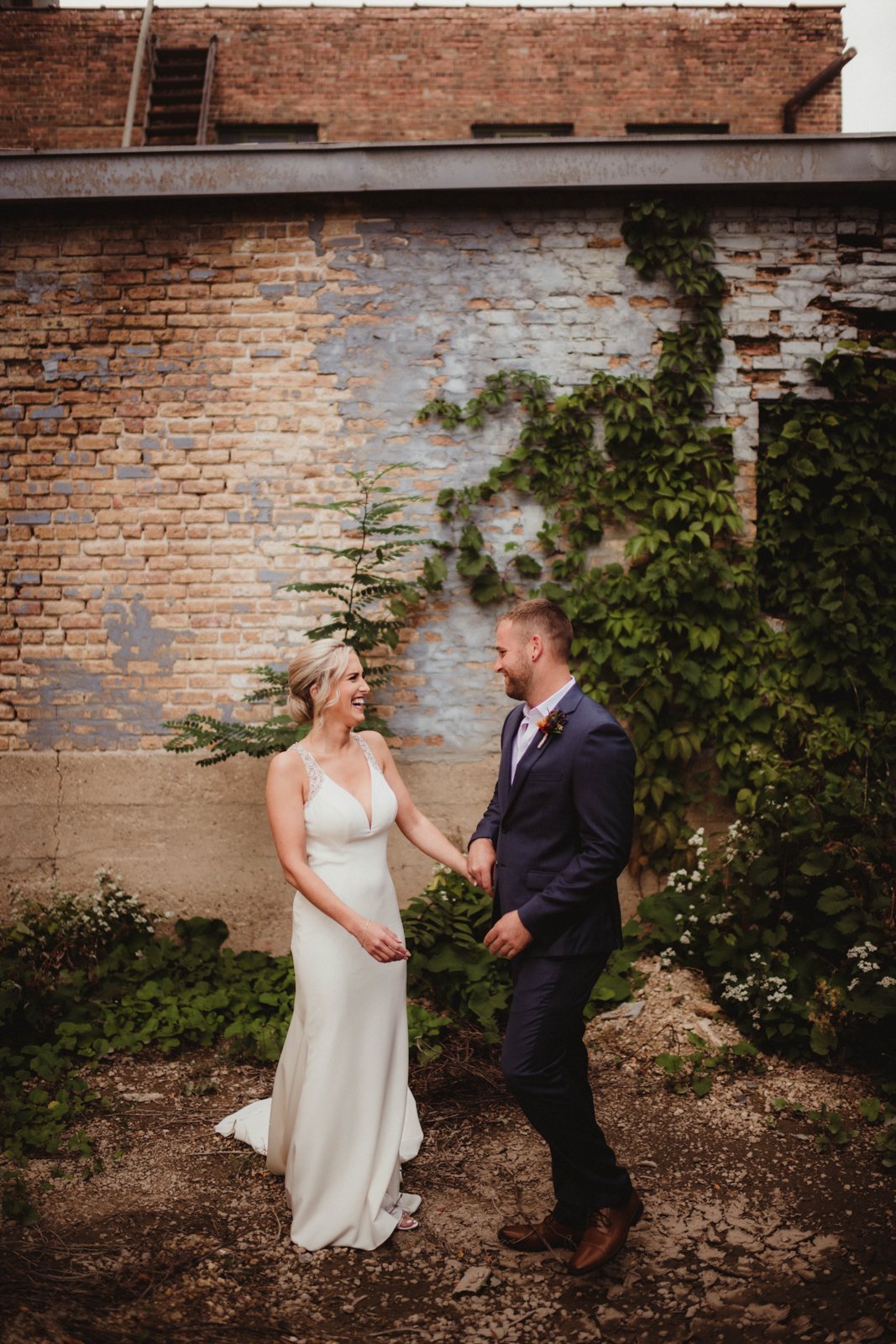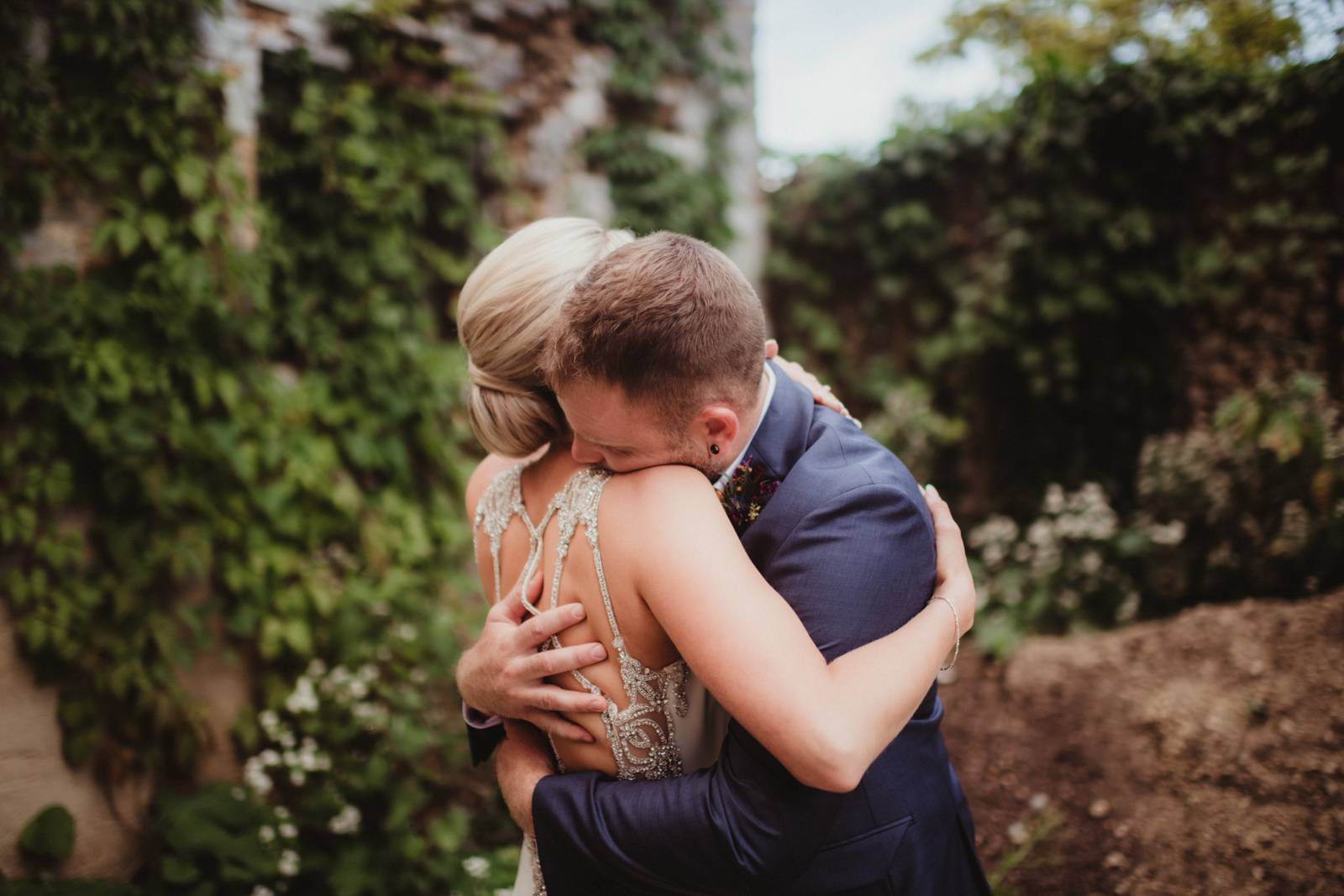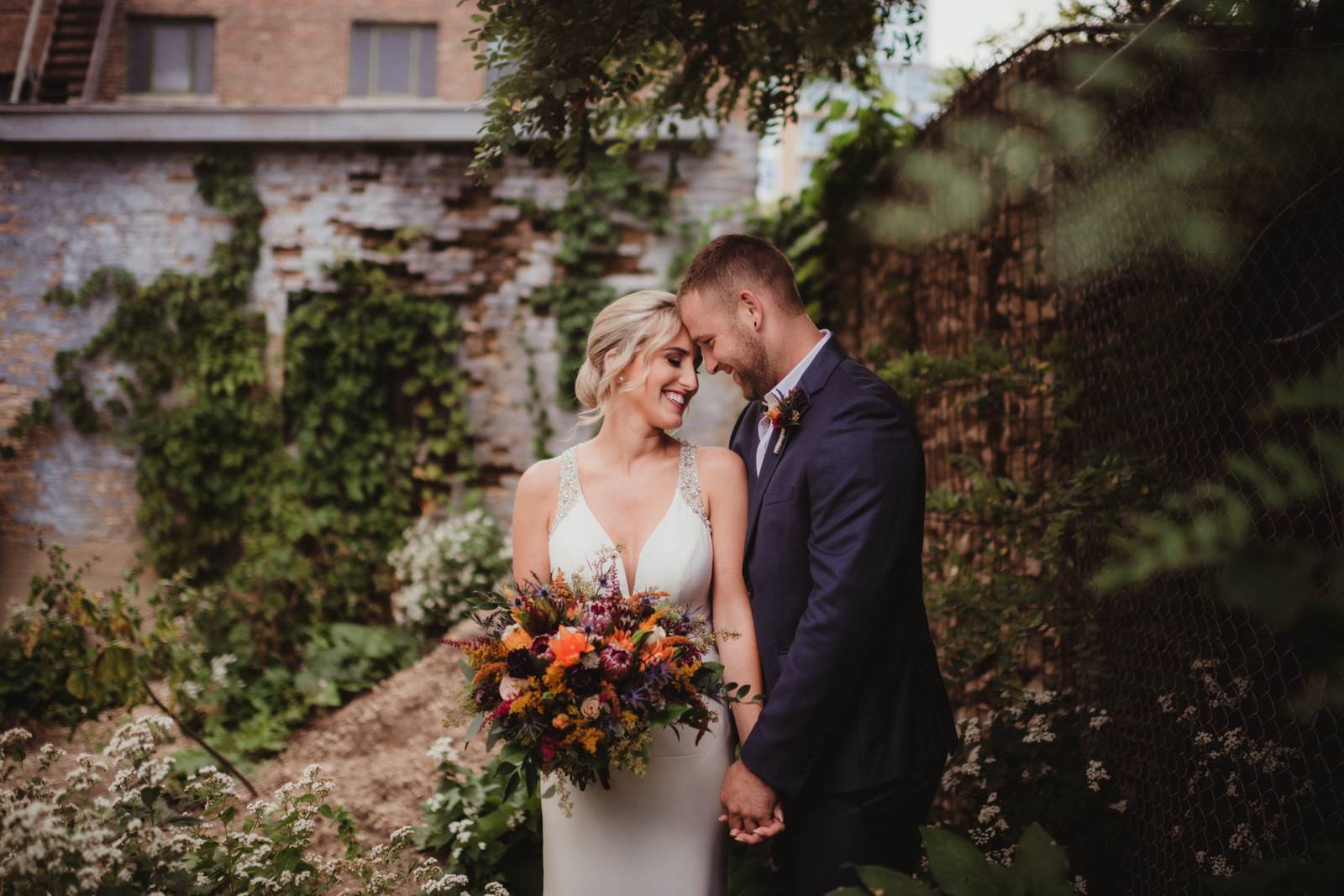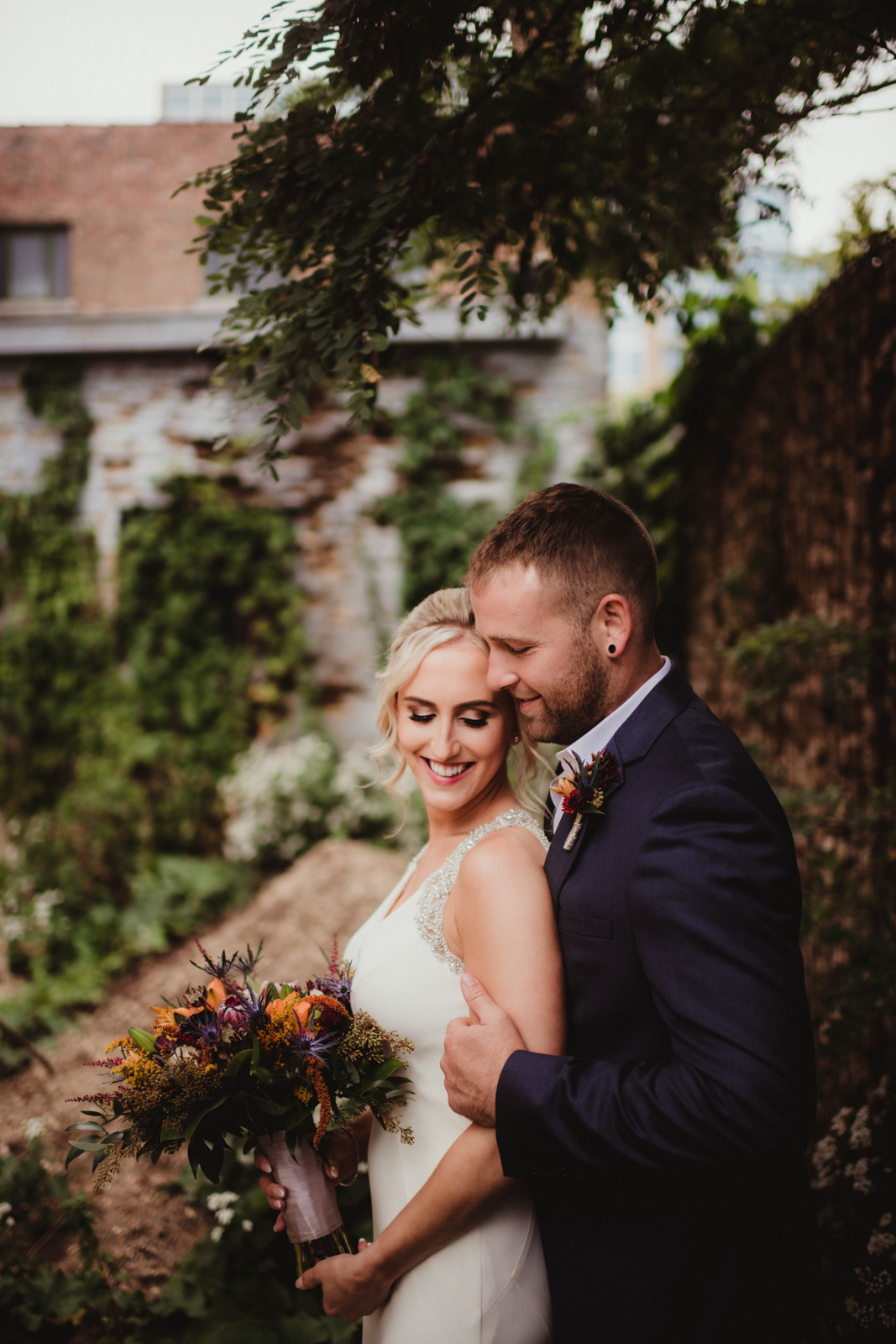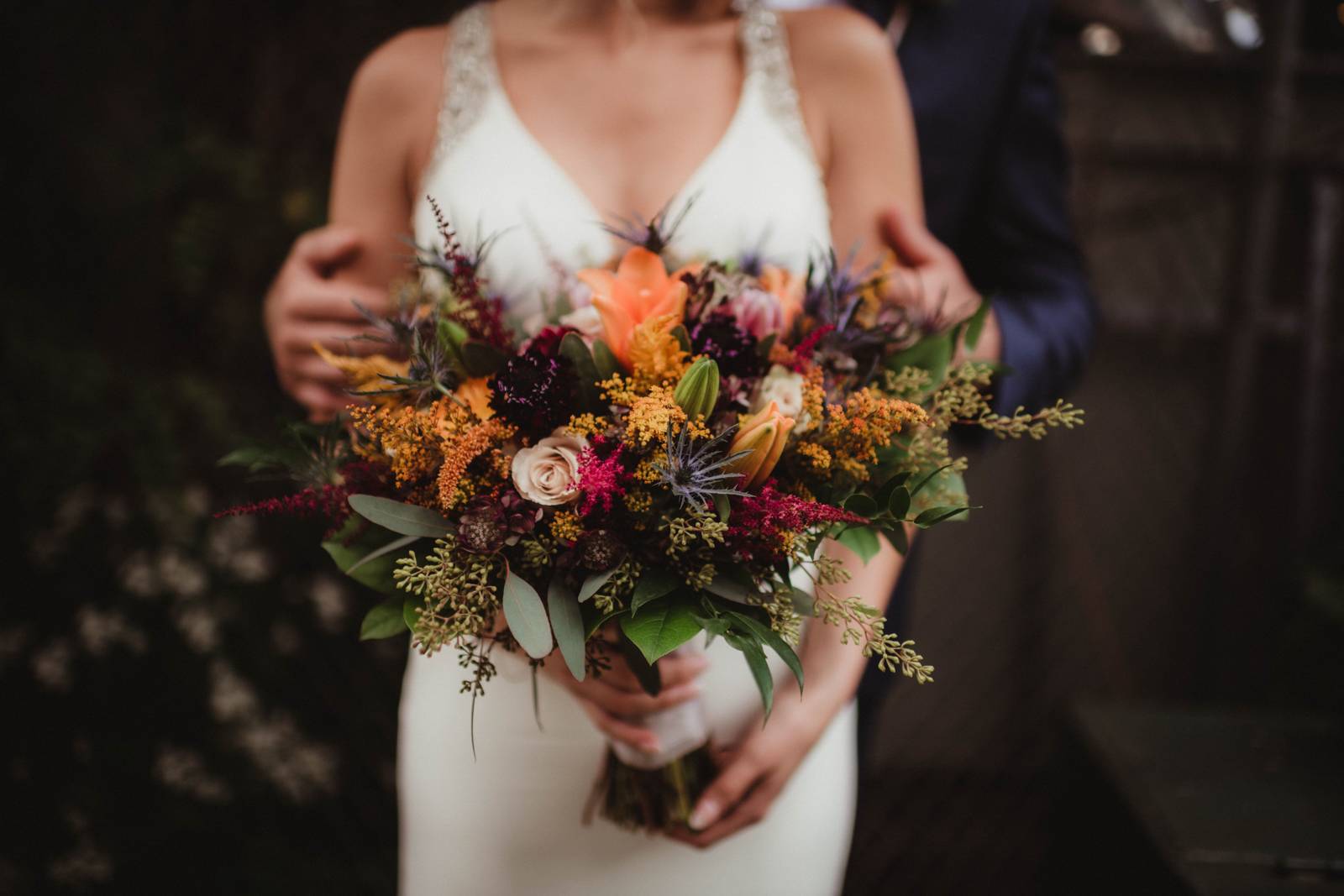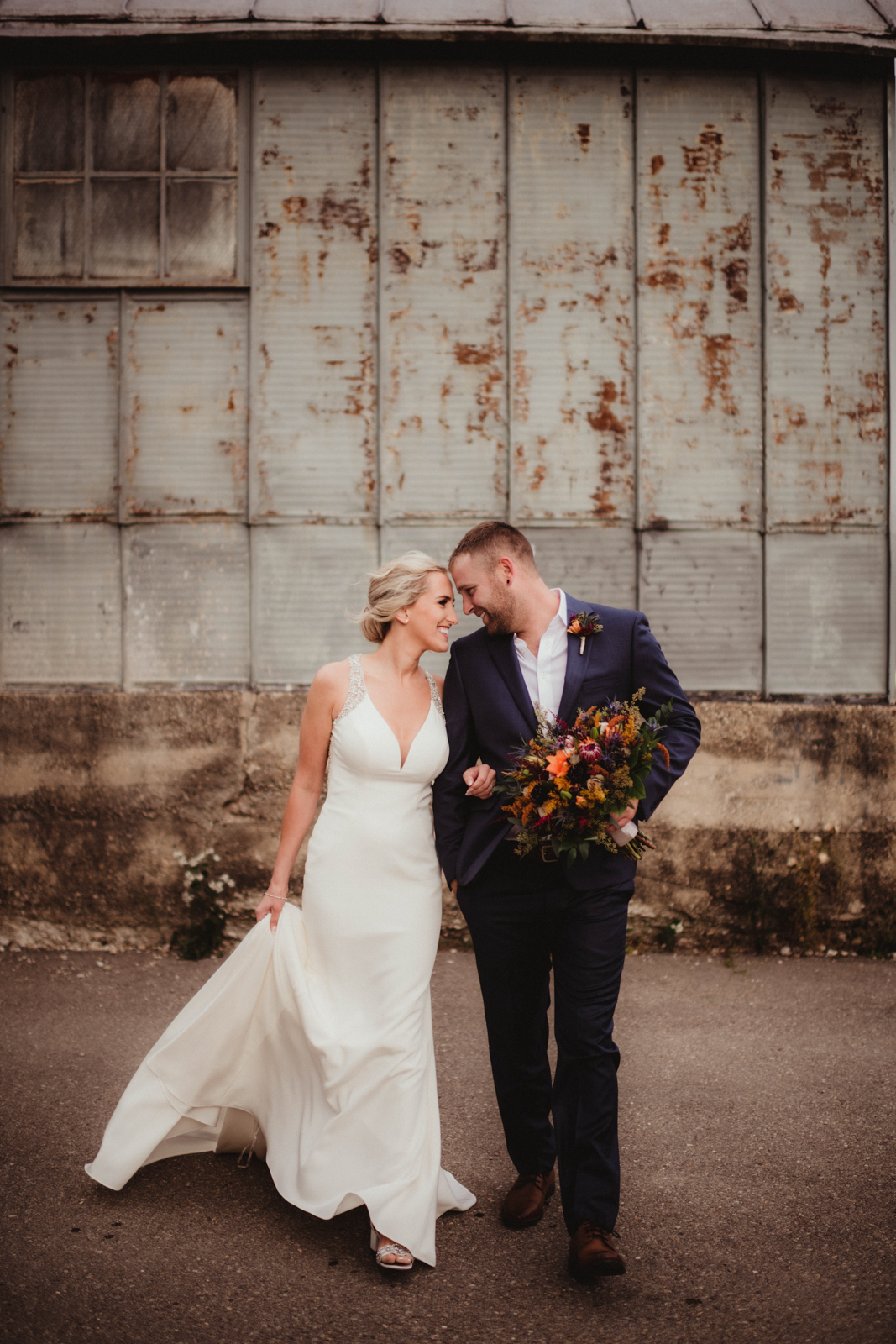 TELL US ABOUT FINDING YOUR ATTIRE: Zach and our dads wore a full navy blue/grey suit with a white dress shirt, brown shoes, and a belt. Zach's groomsmen dressed the same, minus the suit jacket.
I went back and forth between two dresses but decided on the one I wasn't set out looking for, which I've heard happens to many brides! I decided on a plain, ivory satin dress with decadent beading and detailing on the back. I gave my bridesmaids each a color (mustard yellow, rust, wine, and emerald green) and let them choose what they felt most comfortable and beautiful in! Each bridesmaid chose a different style, two of them in dresses and the other two in jumpsuits.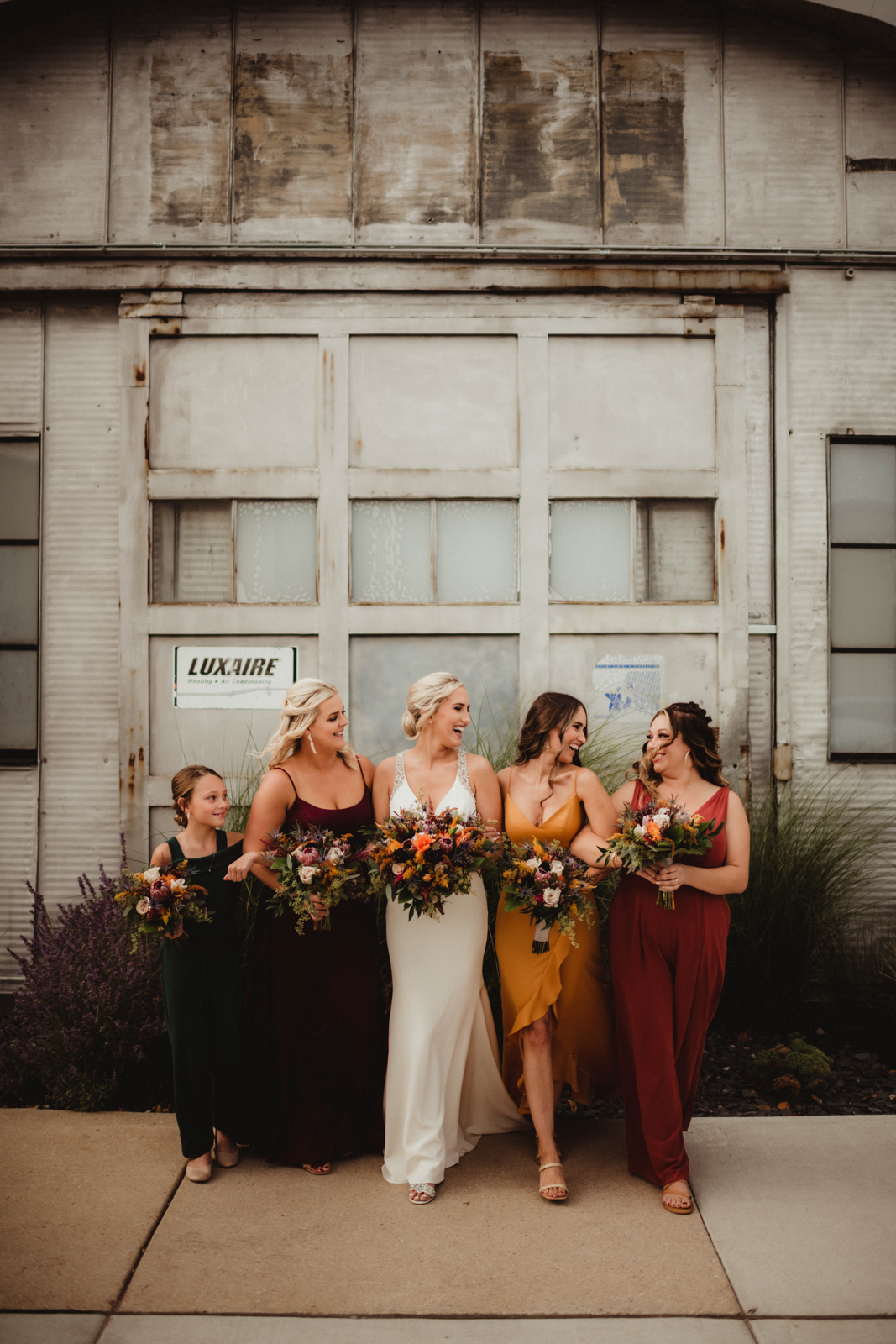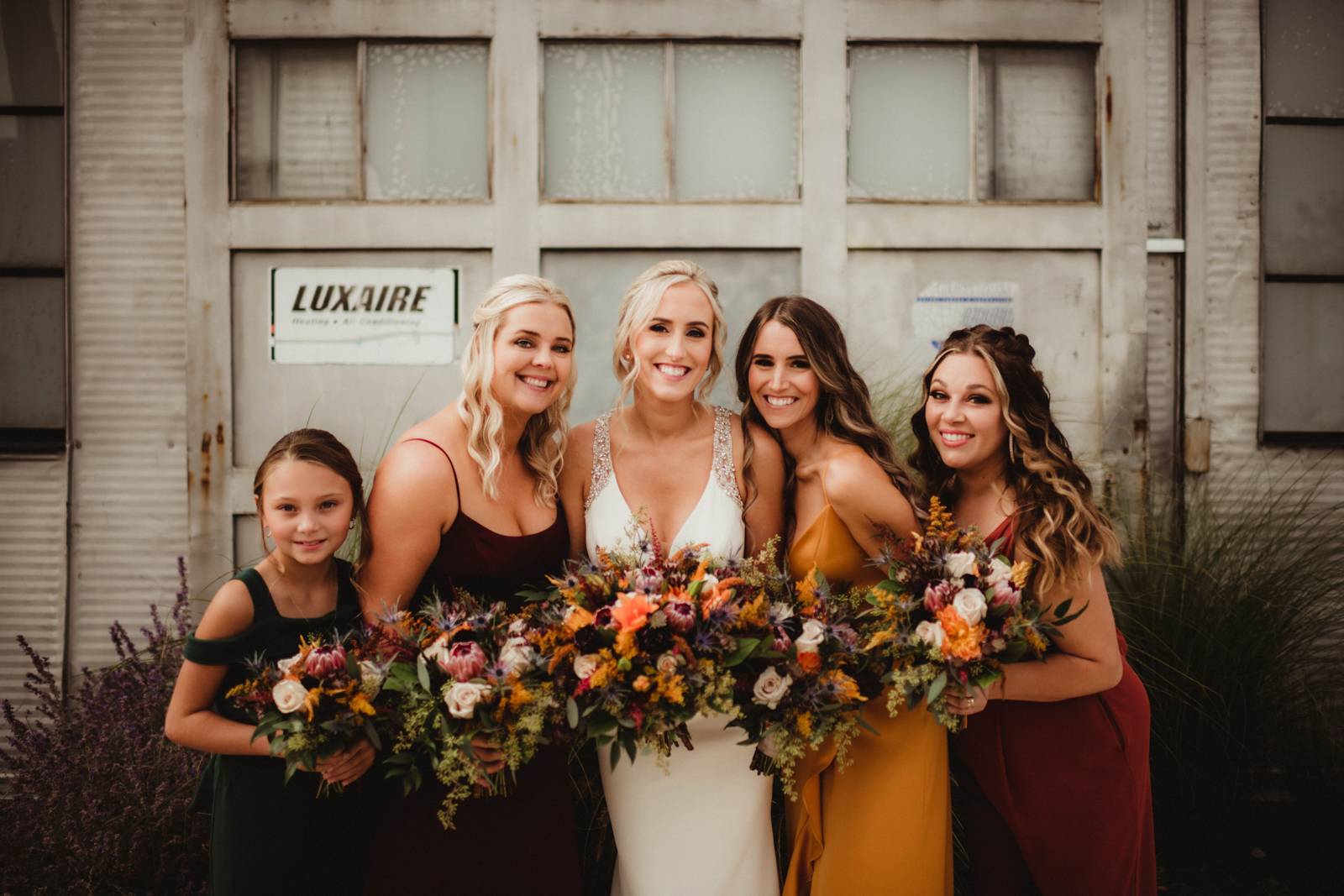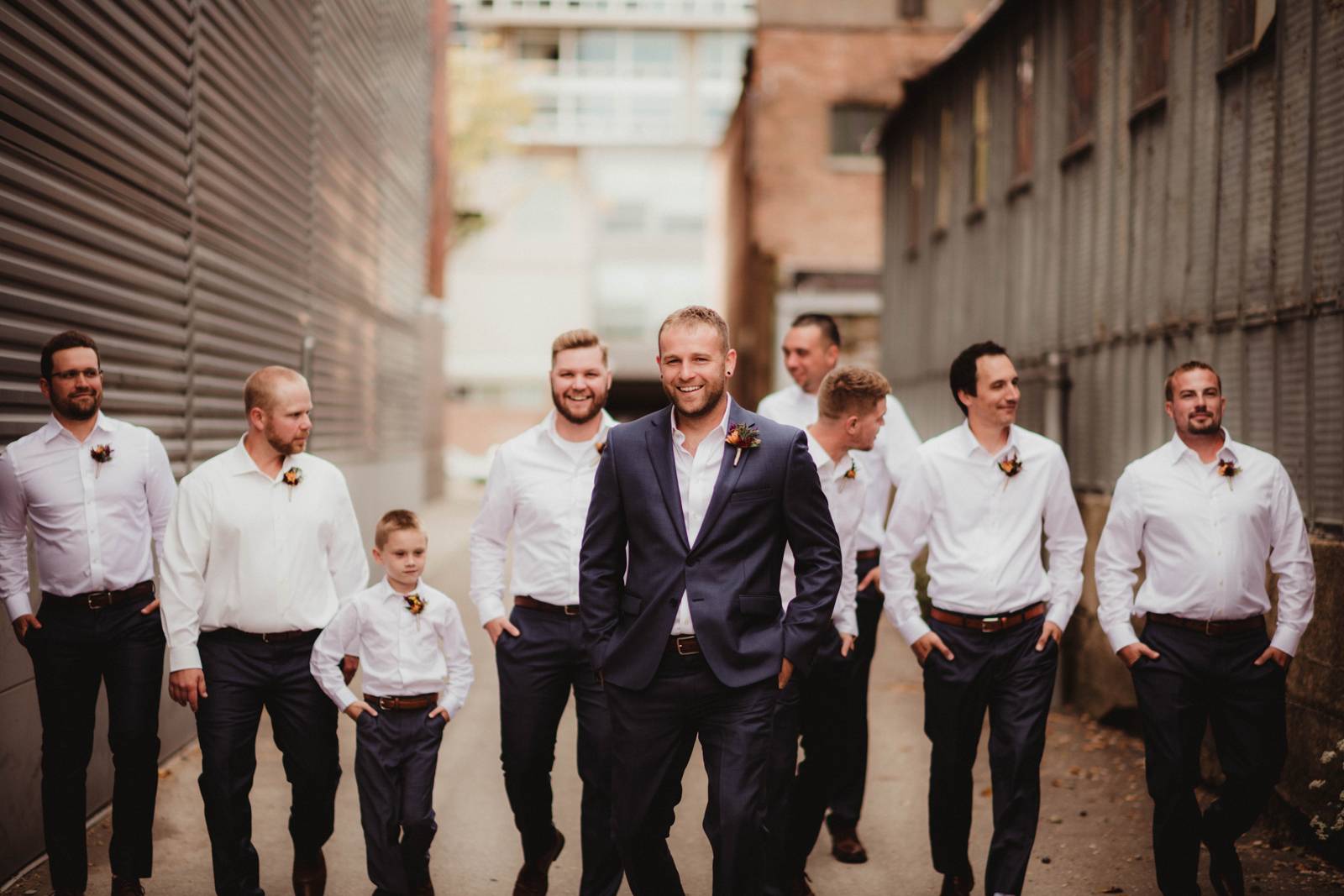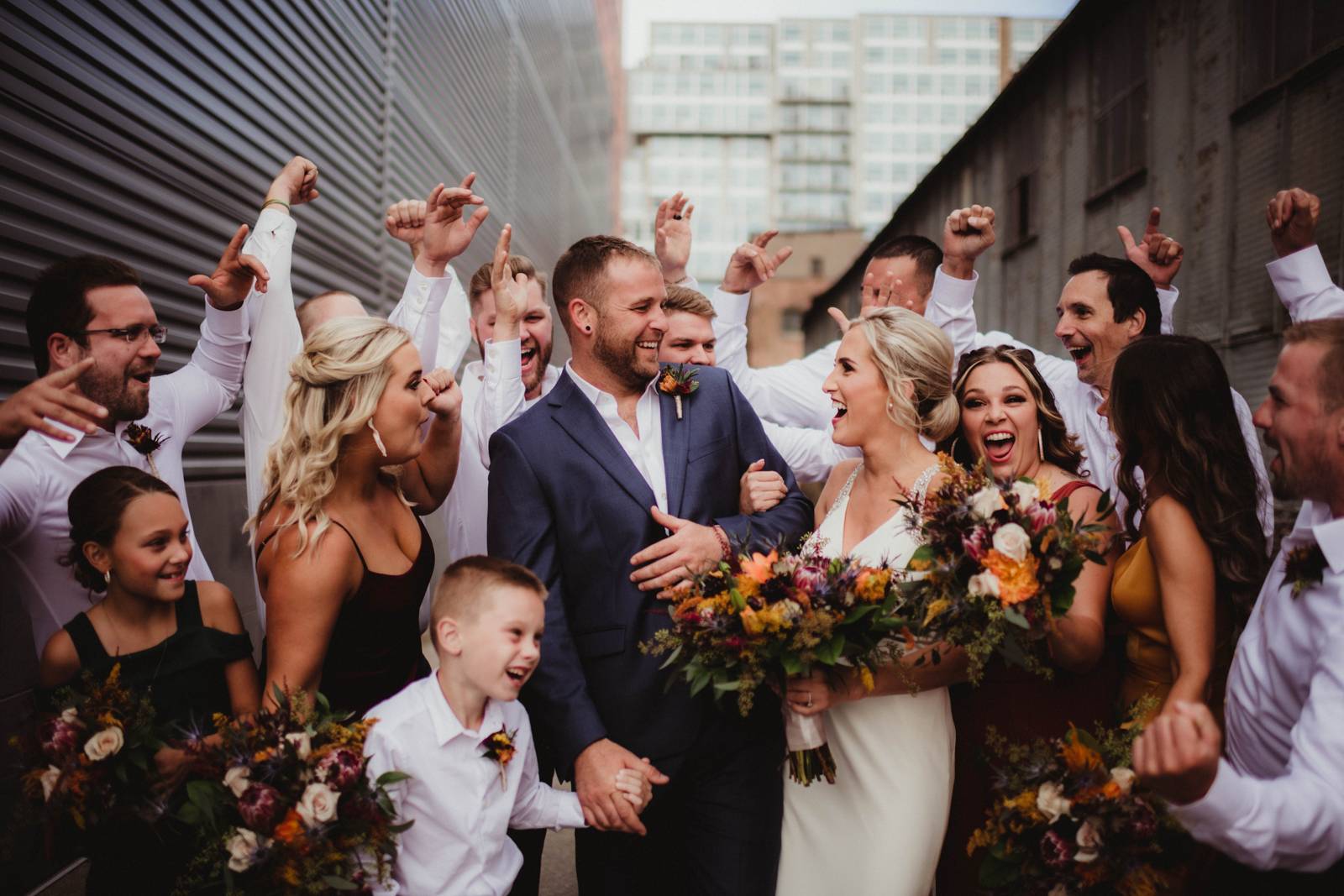 WERE THERE ANY PERSONAL TOUCHES OR DIY ELEMENTS?
- "The Jaegers" neon sign by Color and Light Neon Art.
- Custom koozies for favors by SycamoreStudios on Etsy.
- The guest book was made by GladPaper on Etsy, where our guests signed pine trees on a canvas.
- We made our own custom signs and personalized cups for the wedding!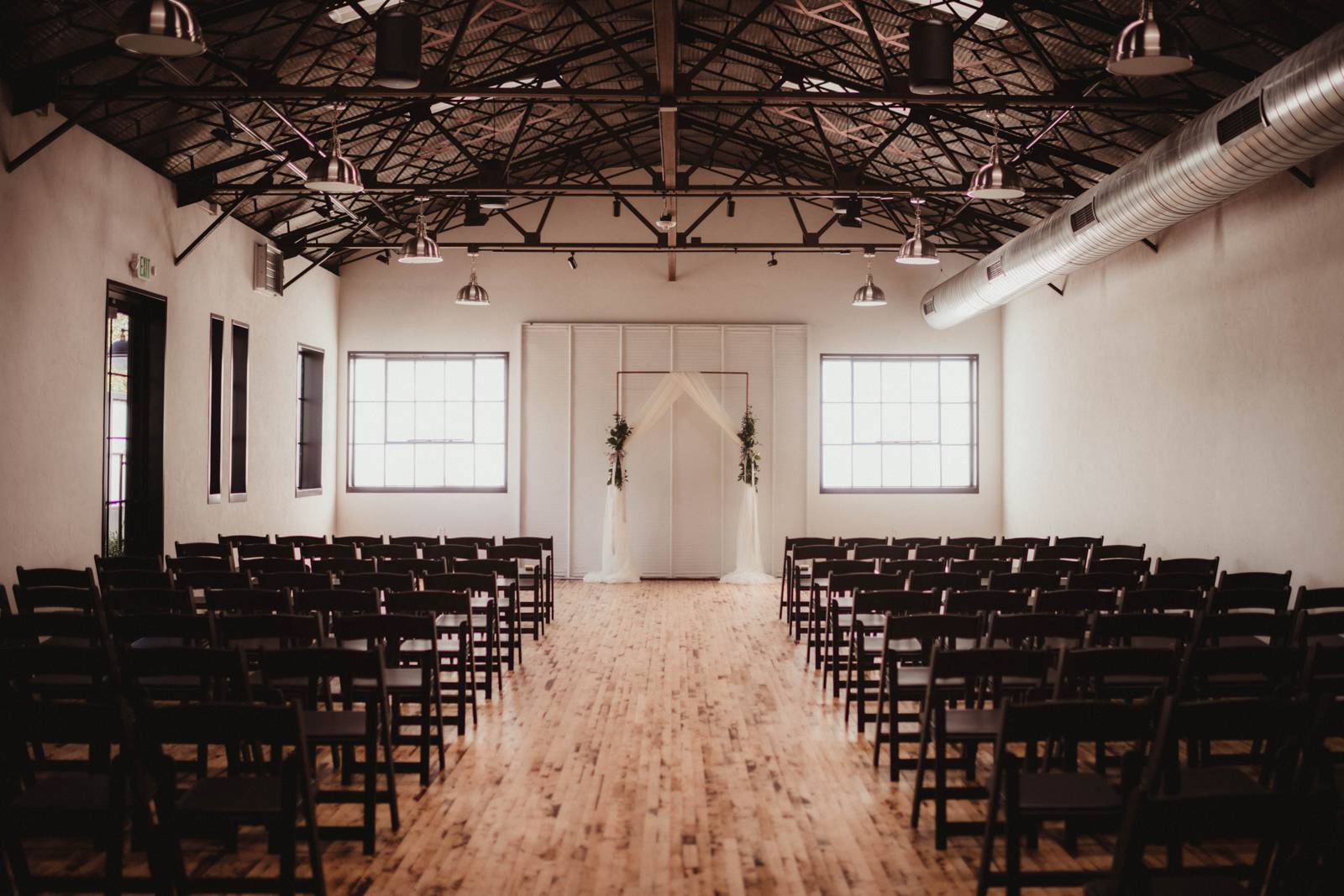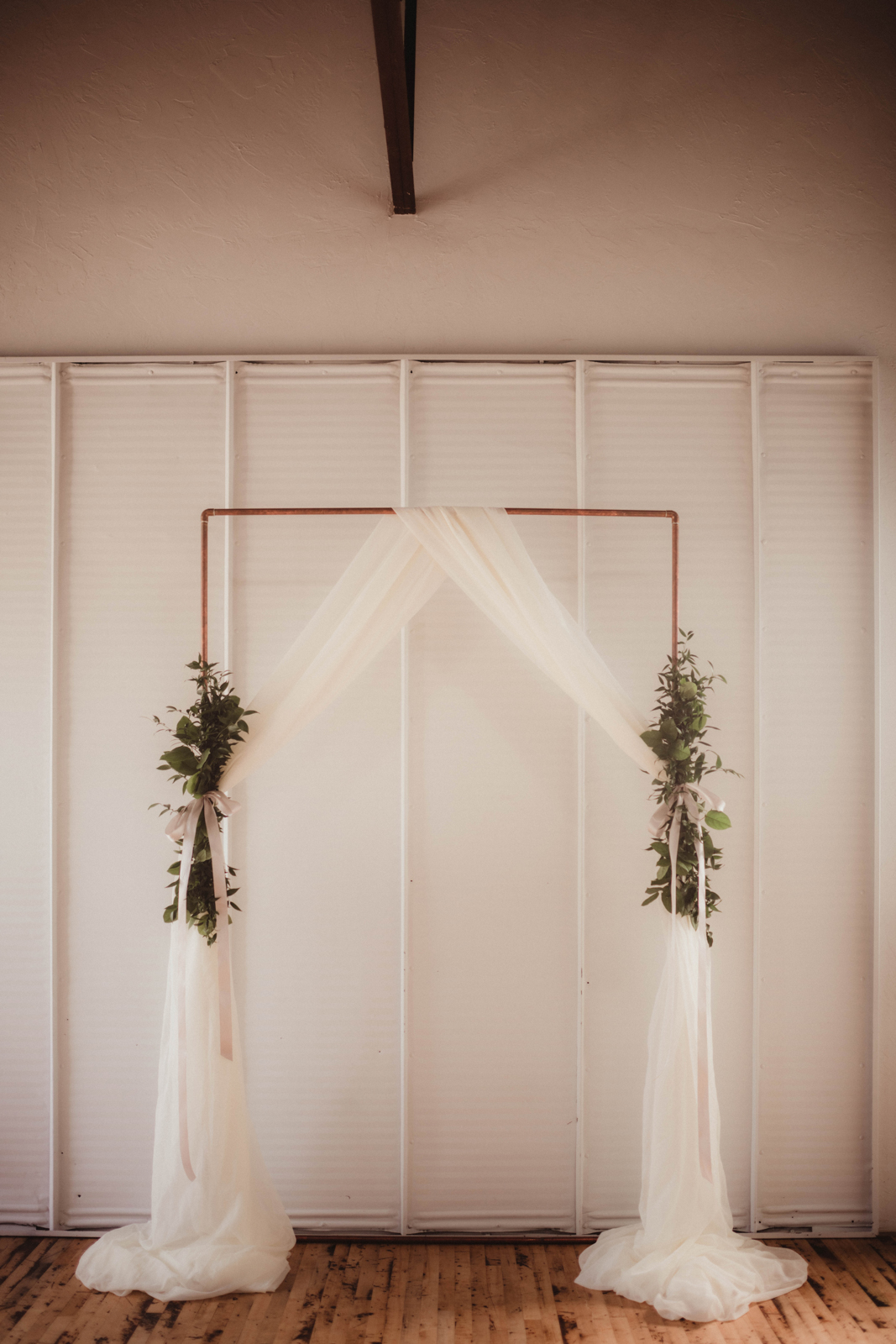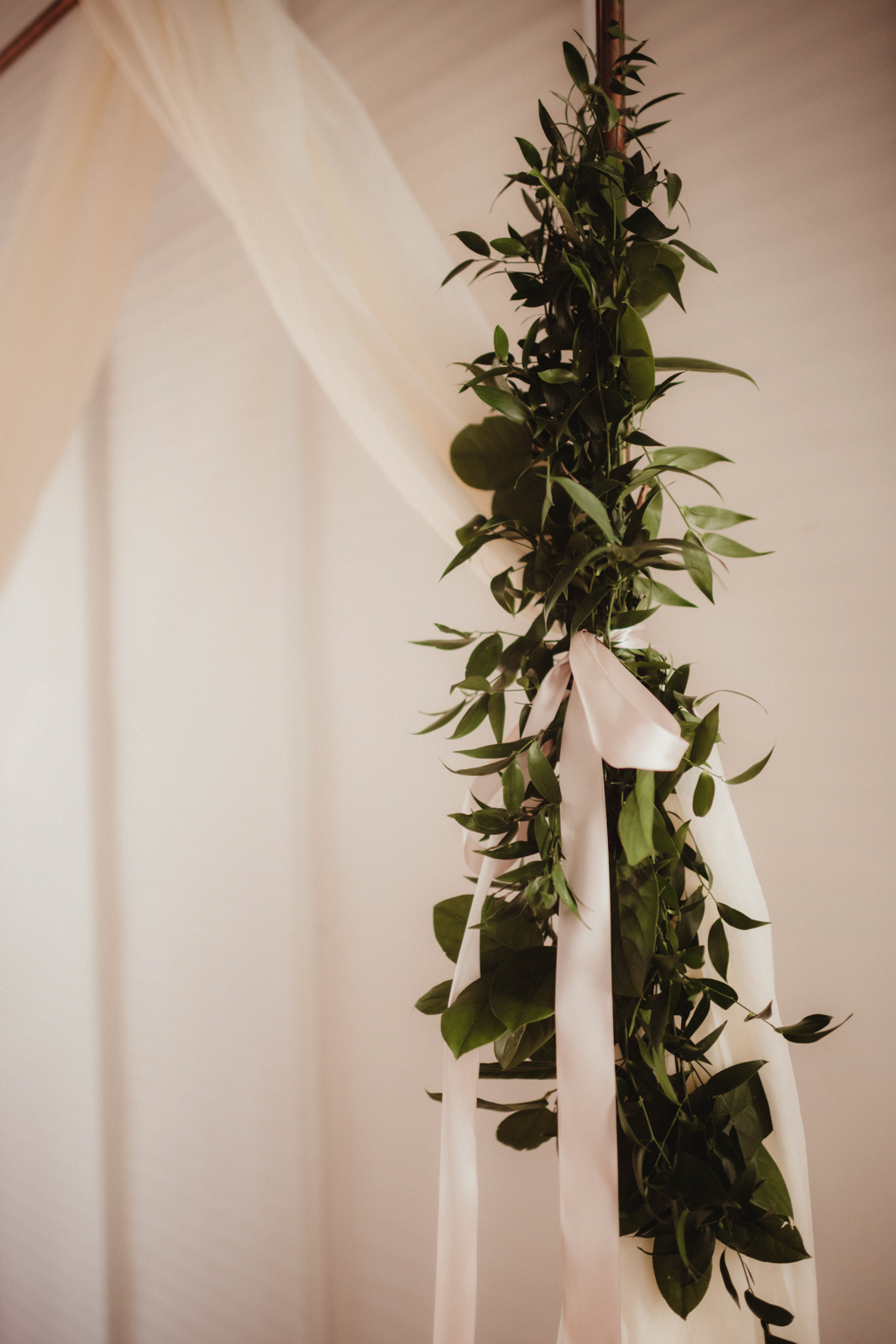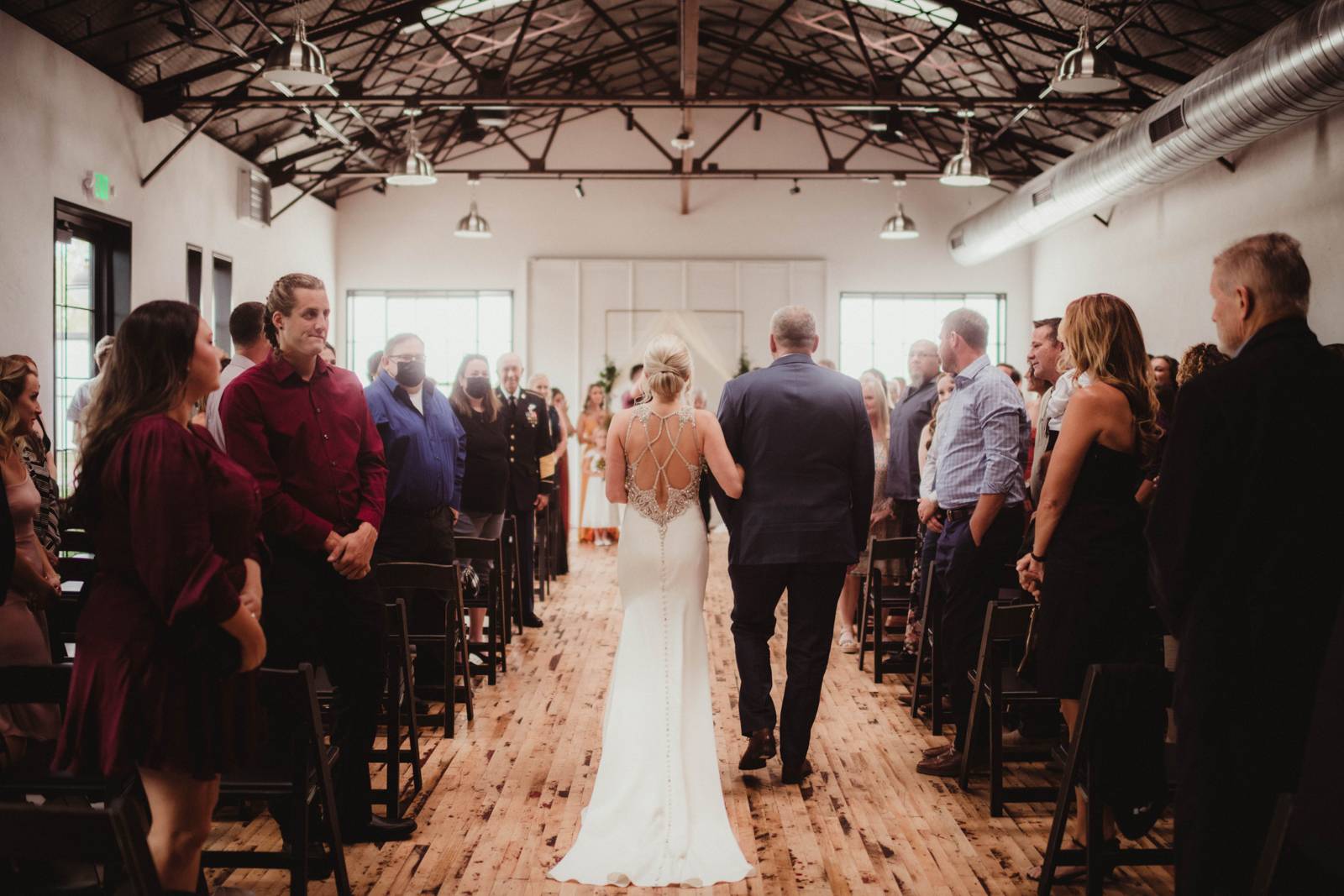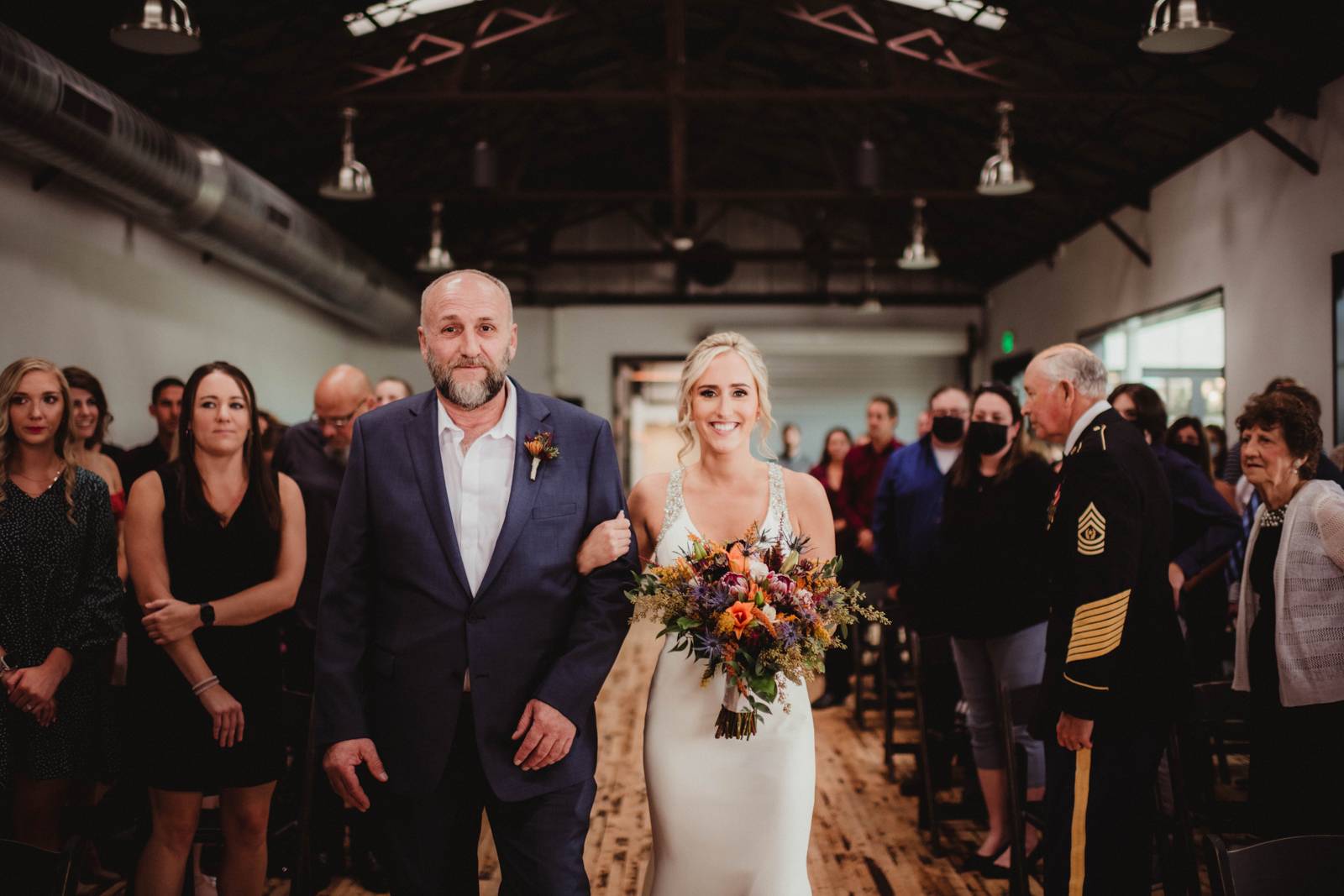 DESCRIBE YOUR WEDDING FLOWERS: We wanted simple table centerpieces based on the flowers. We had Sarah from Melody Rose Designs do Geometric Metal test tube vases with greens down the middle of the table. Our flowers used many moody fall colors and a mix of unique blooms. For the boutonnieres and bouquets, the same concept of moody colors was used and also had a mix of burgundy protea, orange lily, mustard solidago, blue thistle, burgundy astrantia, champagne roses, rust dahlias, eucalyptus, ruscus, and salal.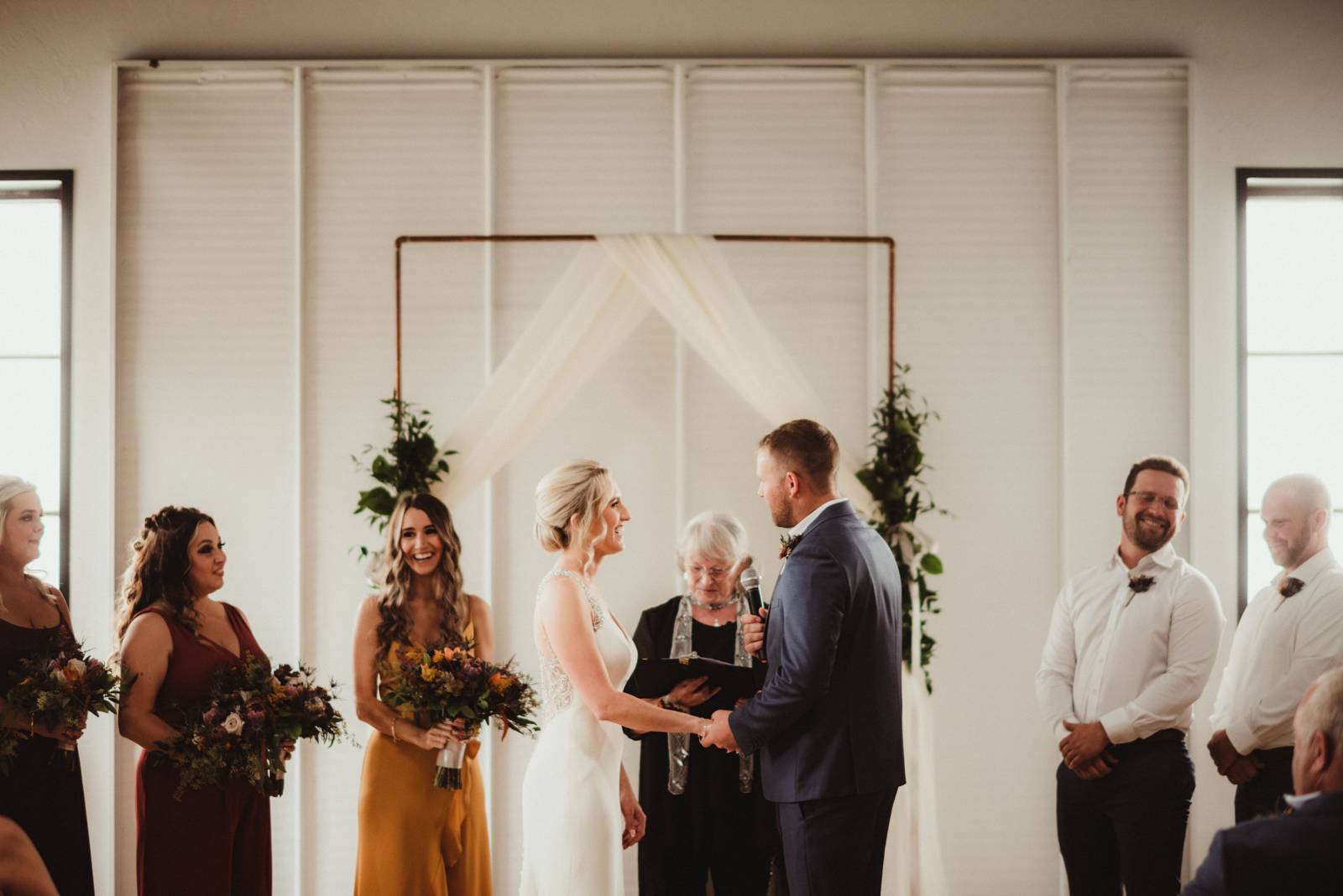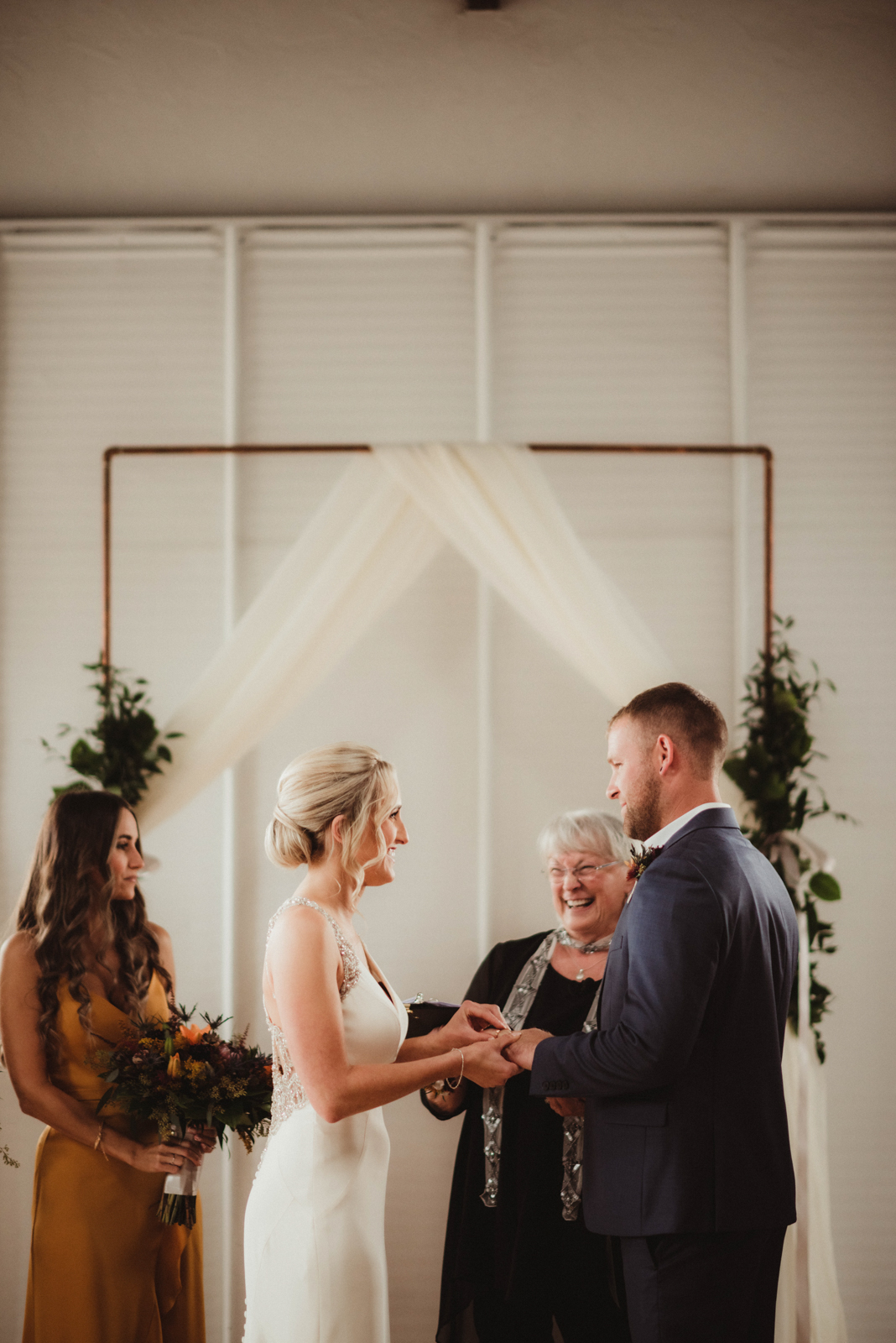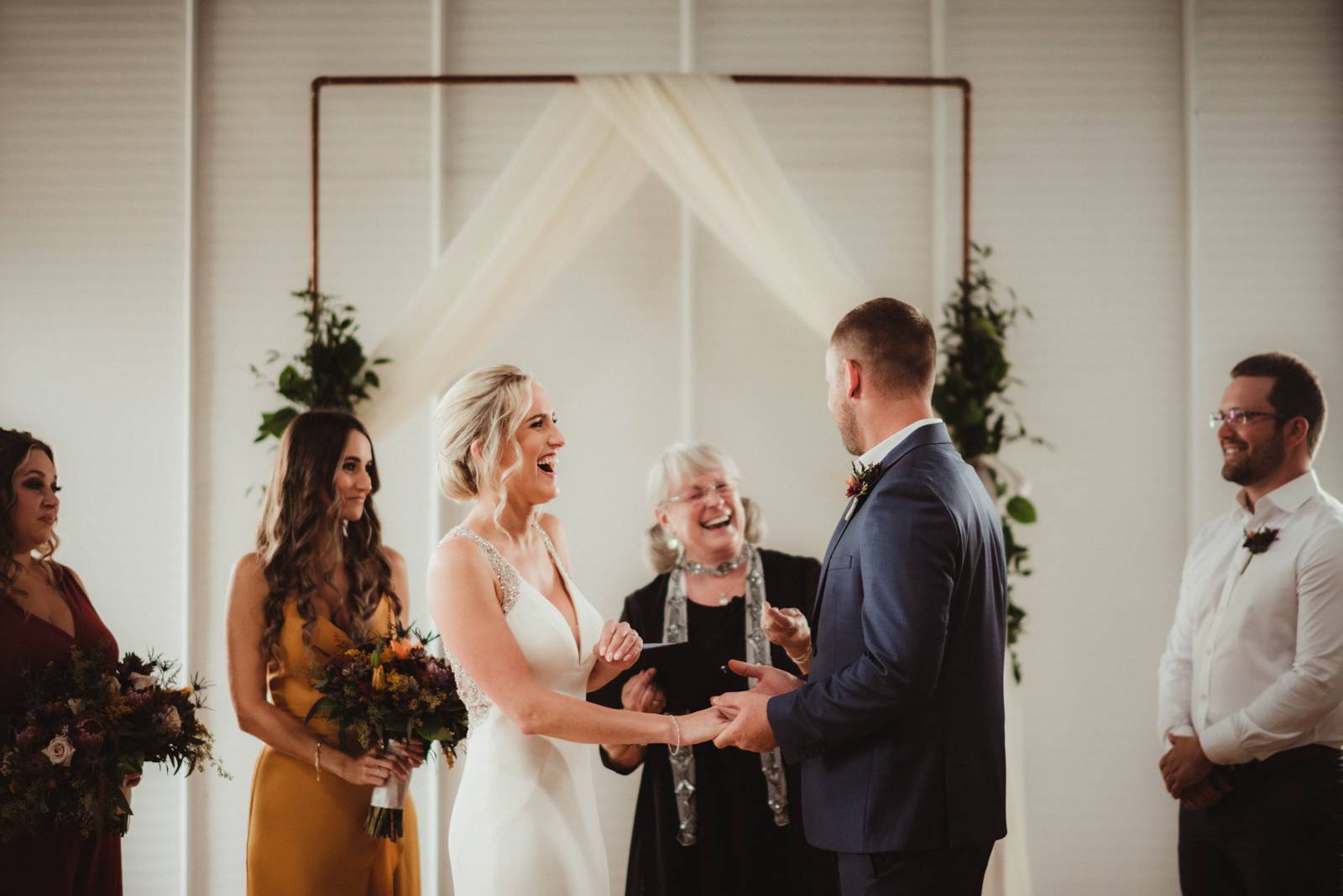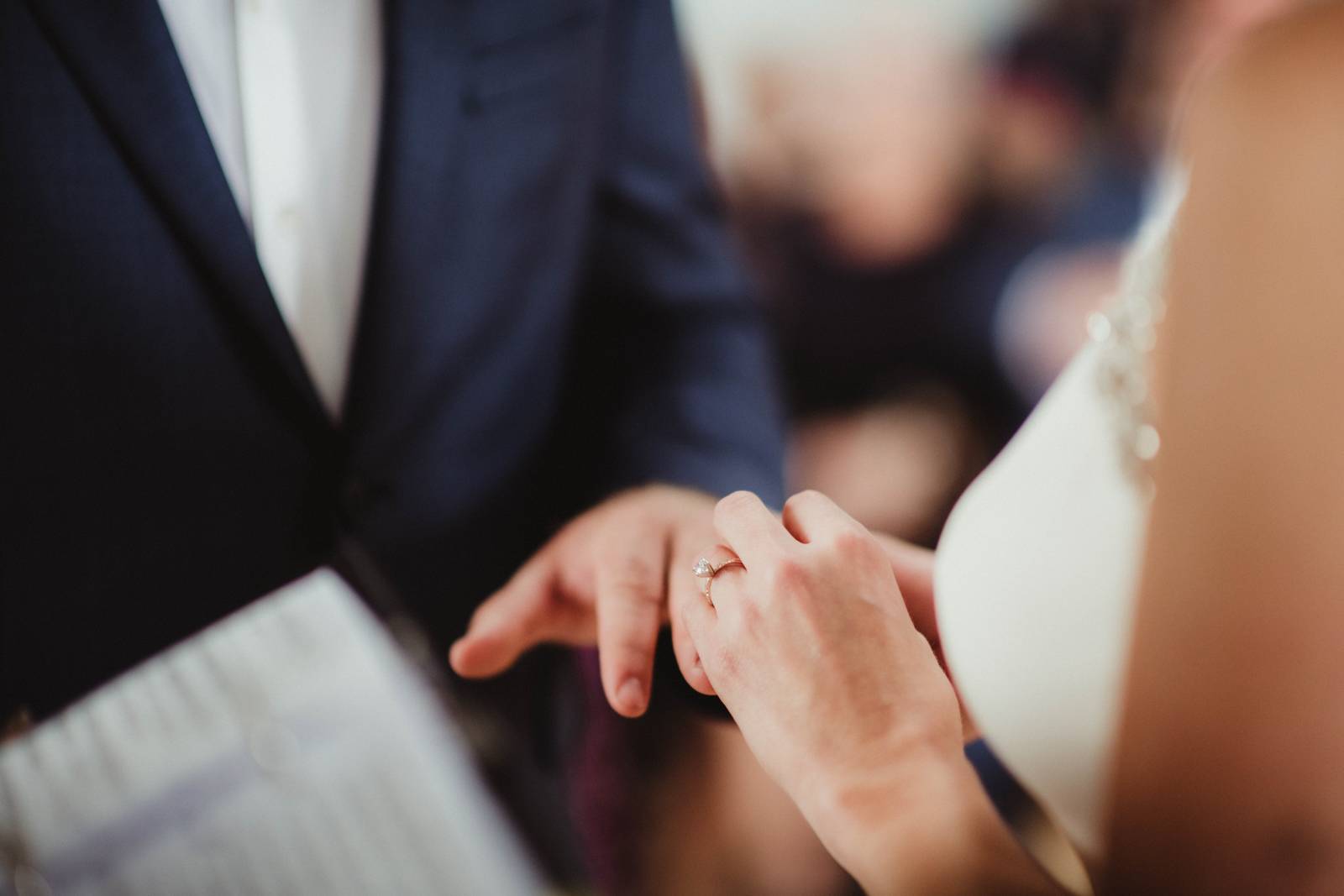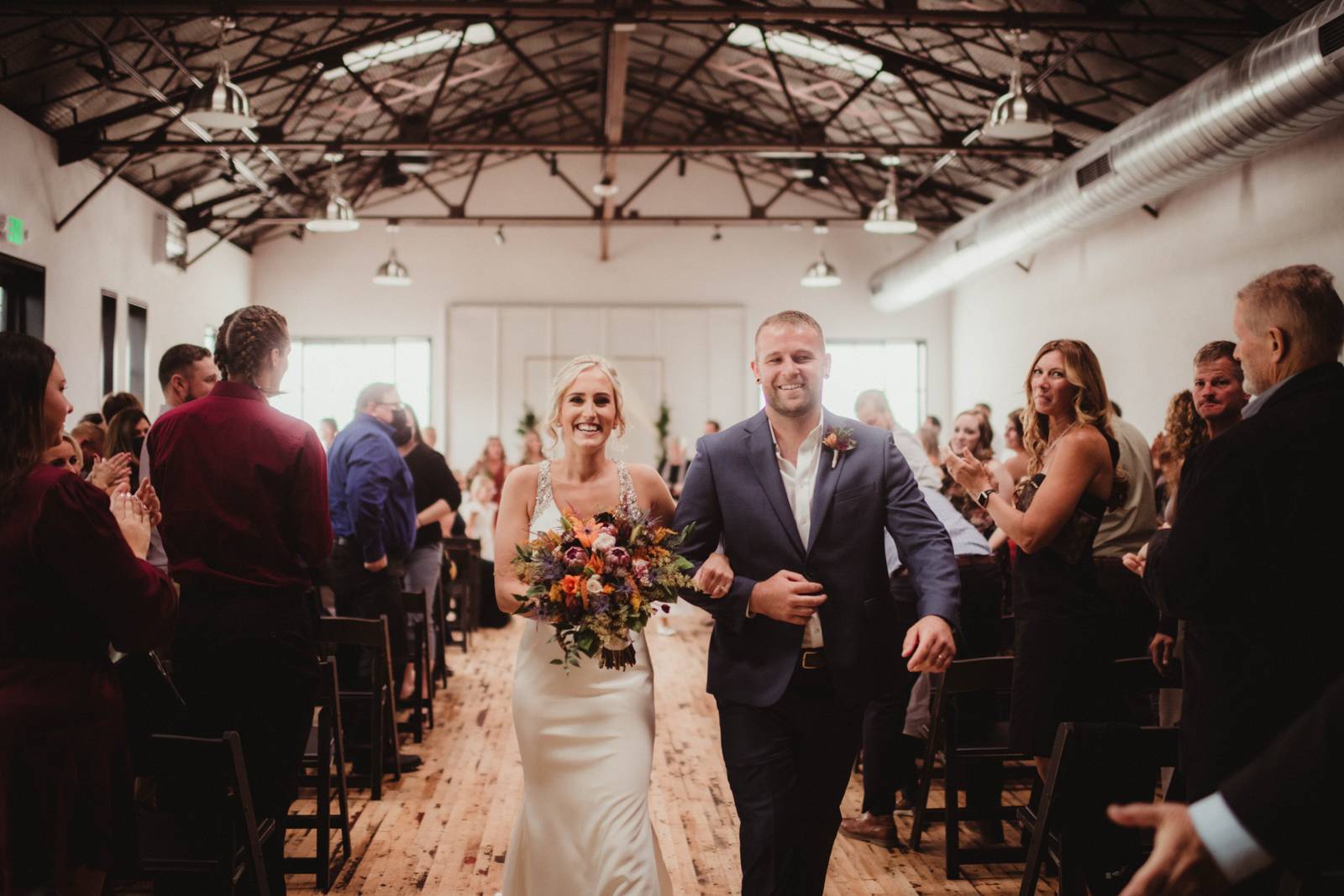 WHAT WAS YOUR INSPIRATION/DESIGN CONCEPT FOR YOUR OVERALL CEREMONY AND RECEPTION DECOR? All we wanted was for the ceremony to speak for itself with the attire, a few flowers (plus our bouquets), and the venue. The Tinsmith has a unique character that we fell in love with immediately, so we wanted the whole day to remain simple based on the venue!
For our reception, we wanted it just to be simple but also to have some industrial meets elegant vibe. I gave my vision board to my cousin Sarah at Melody Rose Designs, and she knocked it out of the park!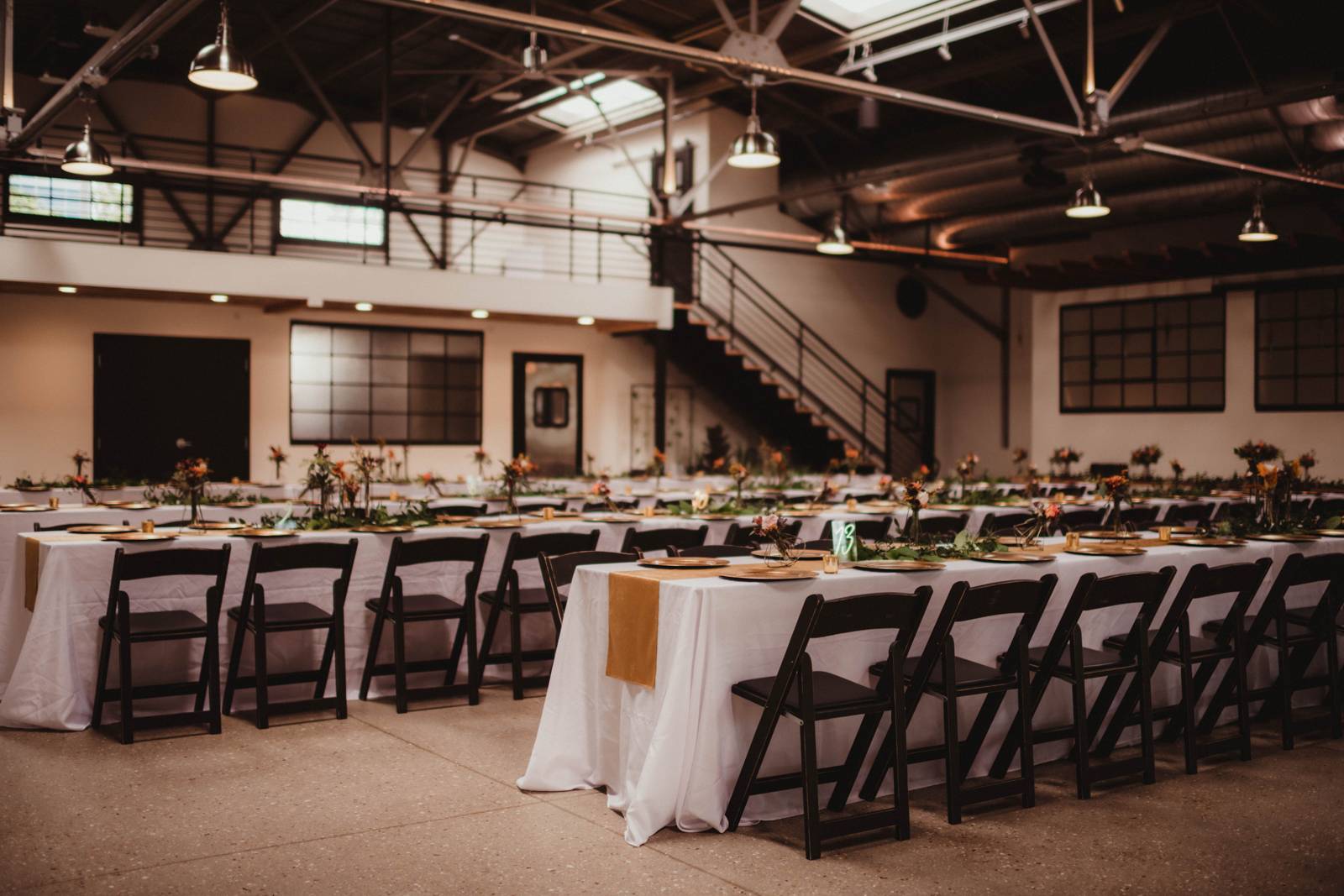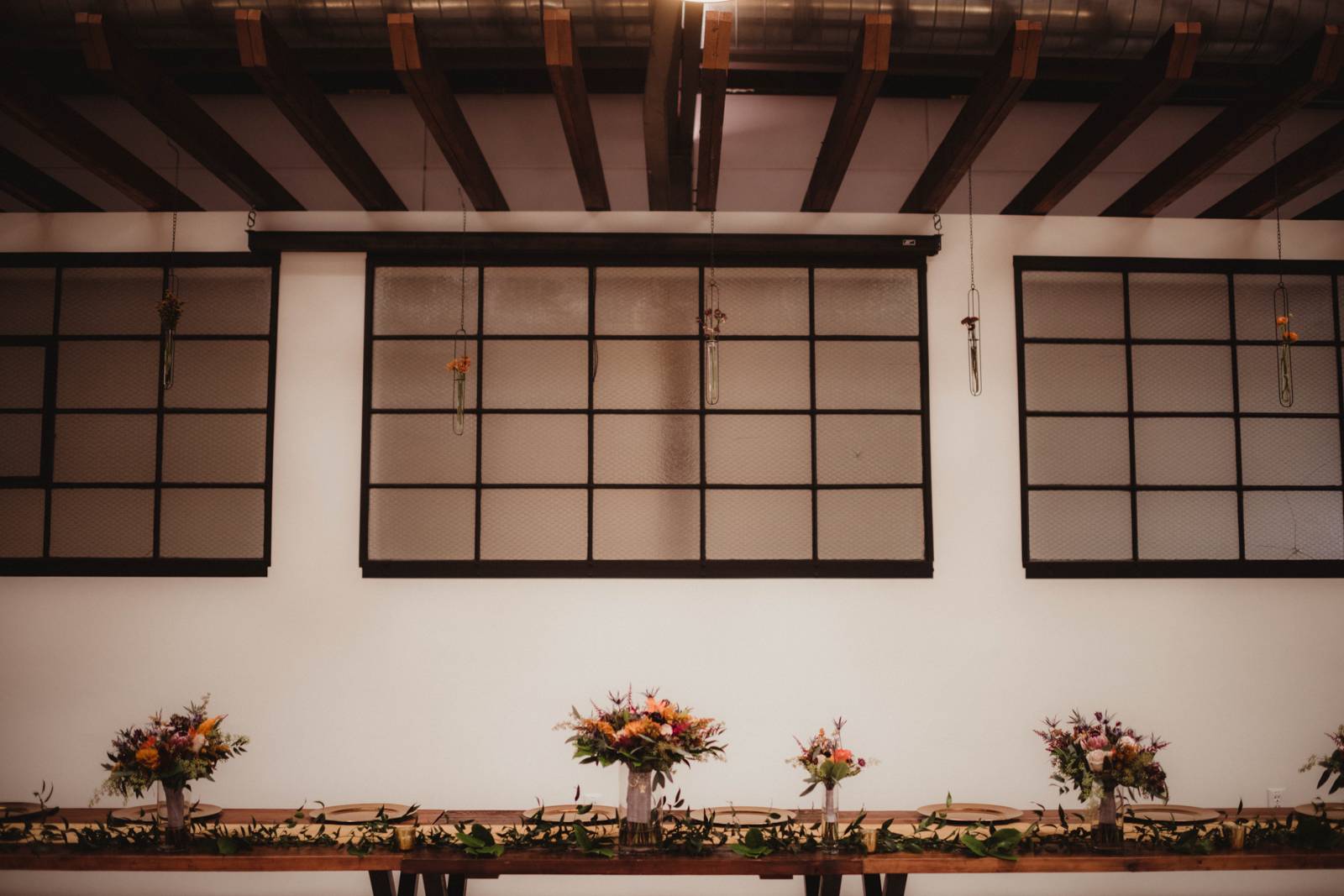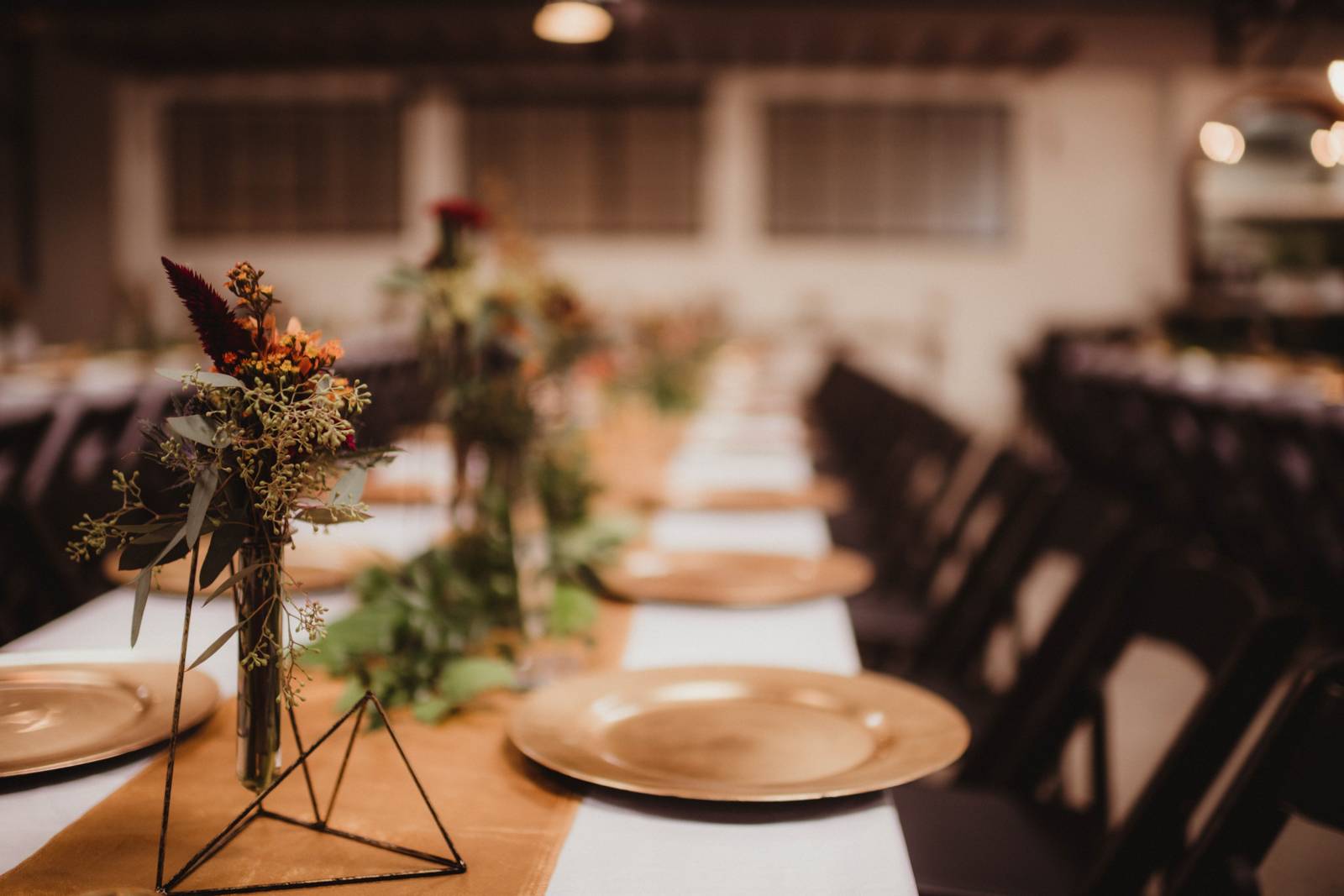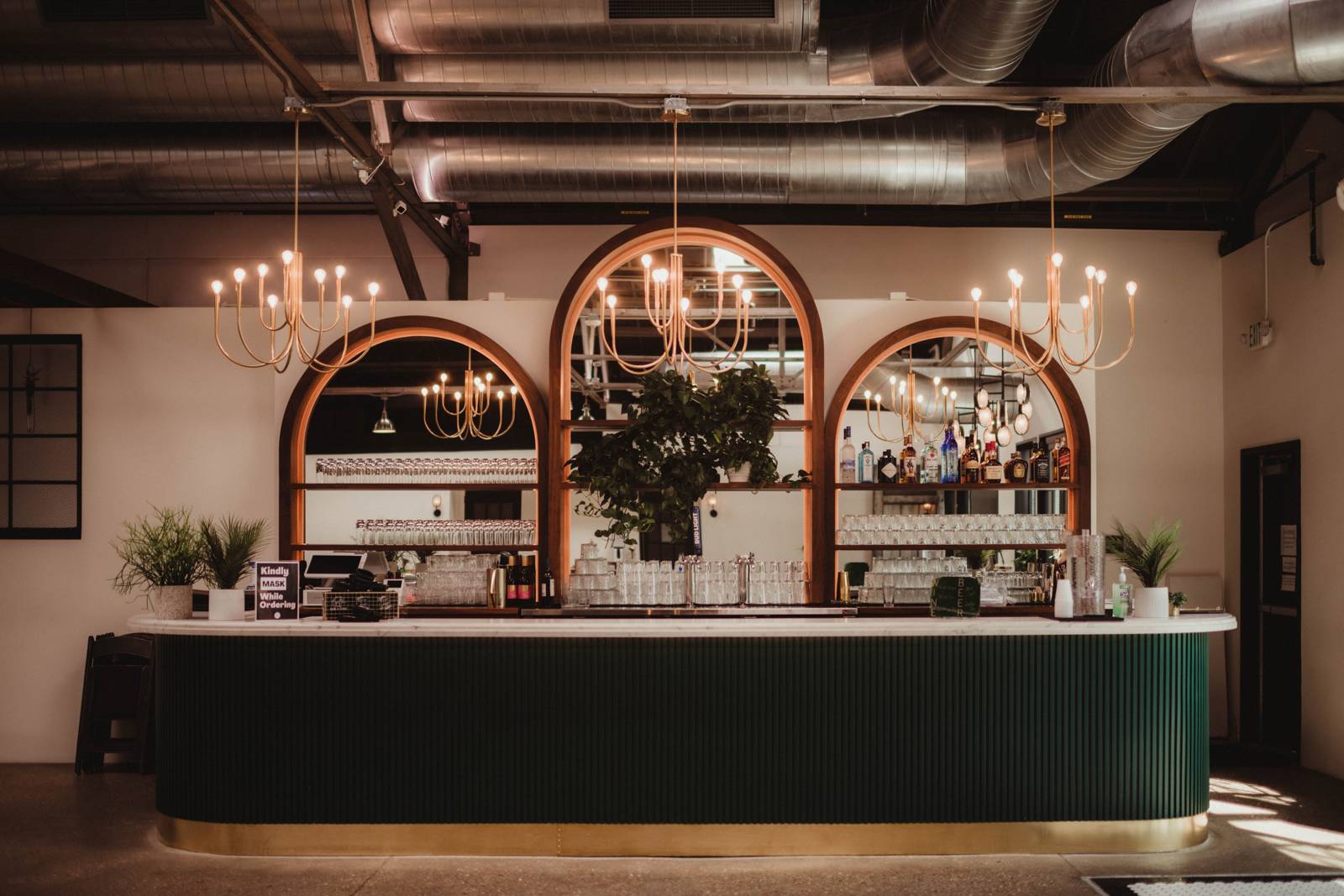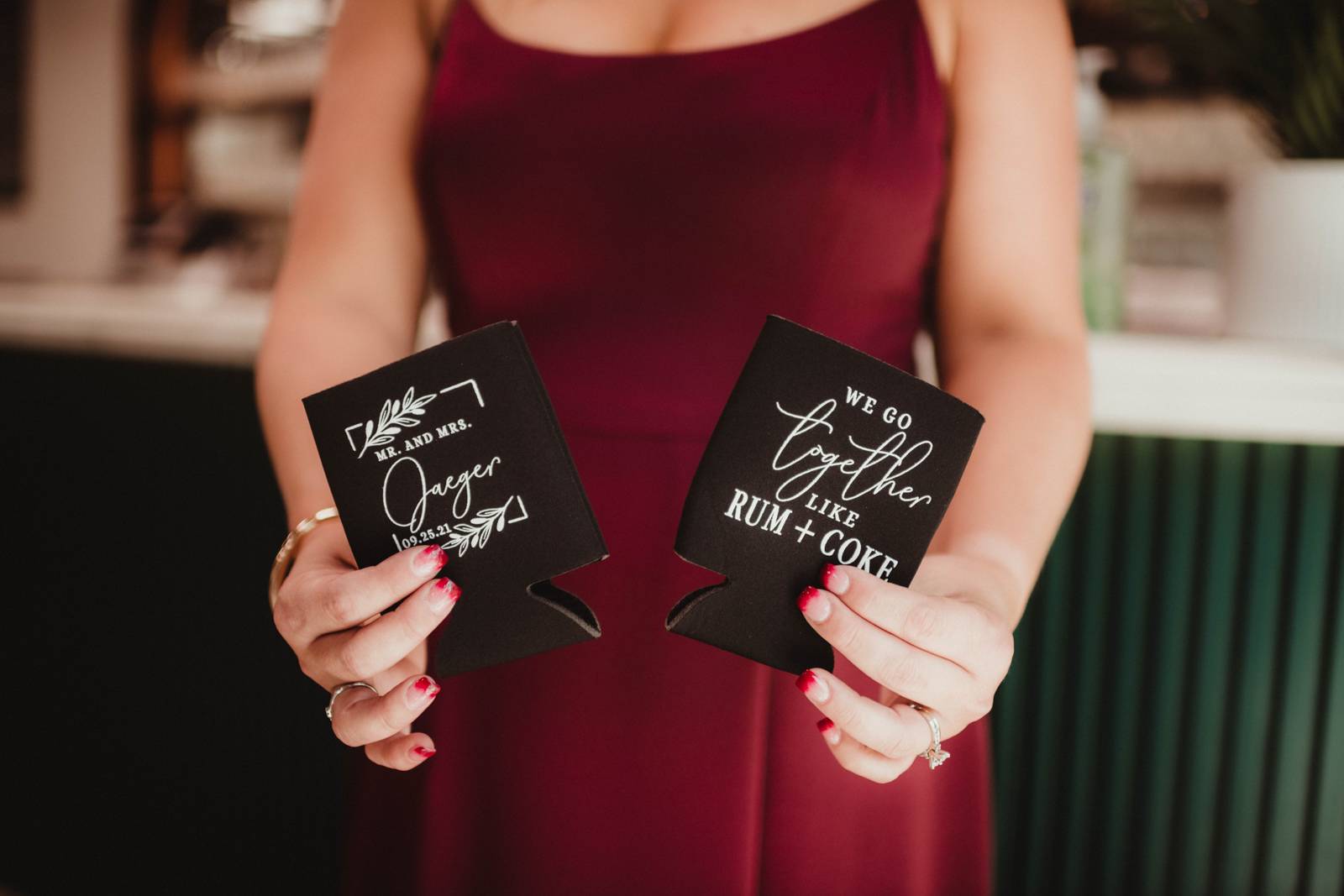 TELL US ABOUT THE FOOD, DESSERT, AND ANY SPECIALTY BEVERAGES ON THE MENU: Food is our absolute jam, so we wanted the GOOD stuff! We wanted a tasty, filling, comfort food menu, and JL Richards delivered just that. We made sure we'd be stocked with Tito's and Captain since that's our choice of beverage and many of our guests, too!
WHAT WAS YOUR FAVORITE MOMENT FROM YOUR WEDDING? Our first look with one another, marrying my best friend, and having all of our close friends and family be able to celebrate us!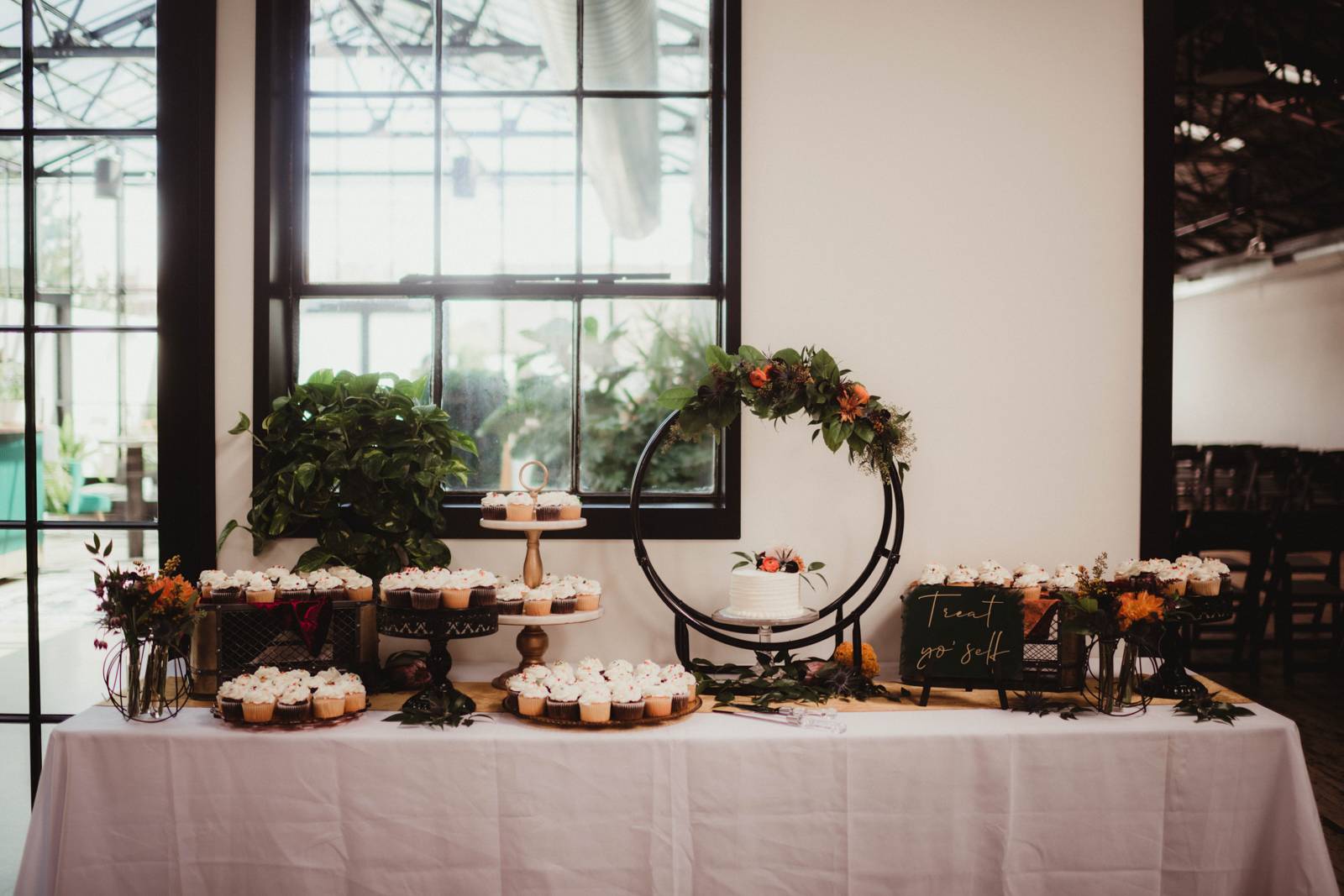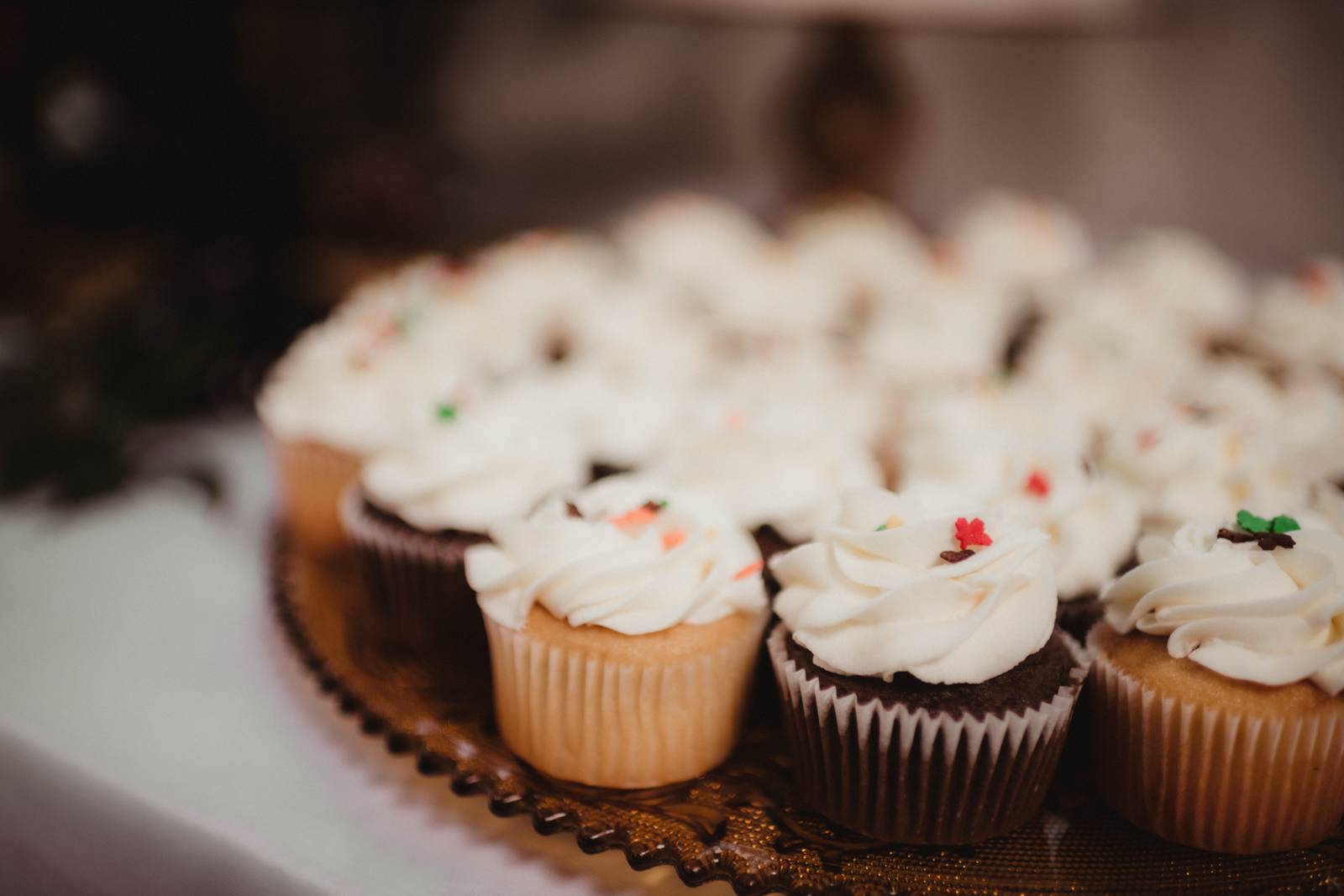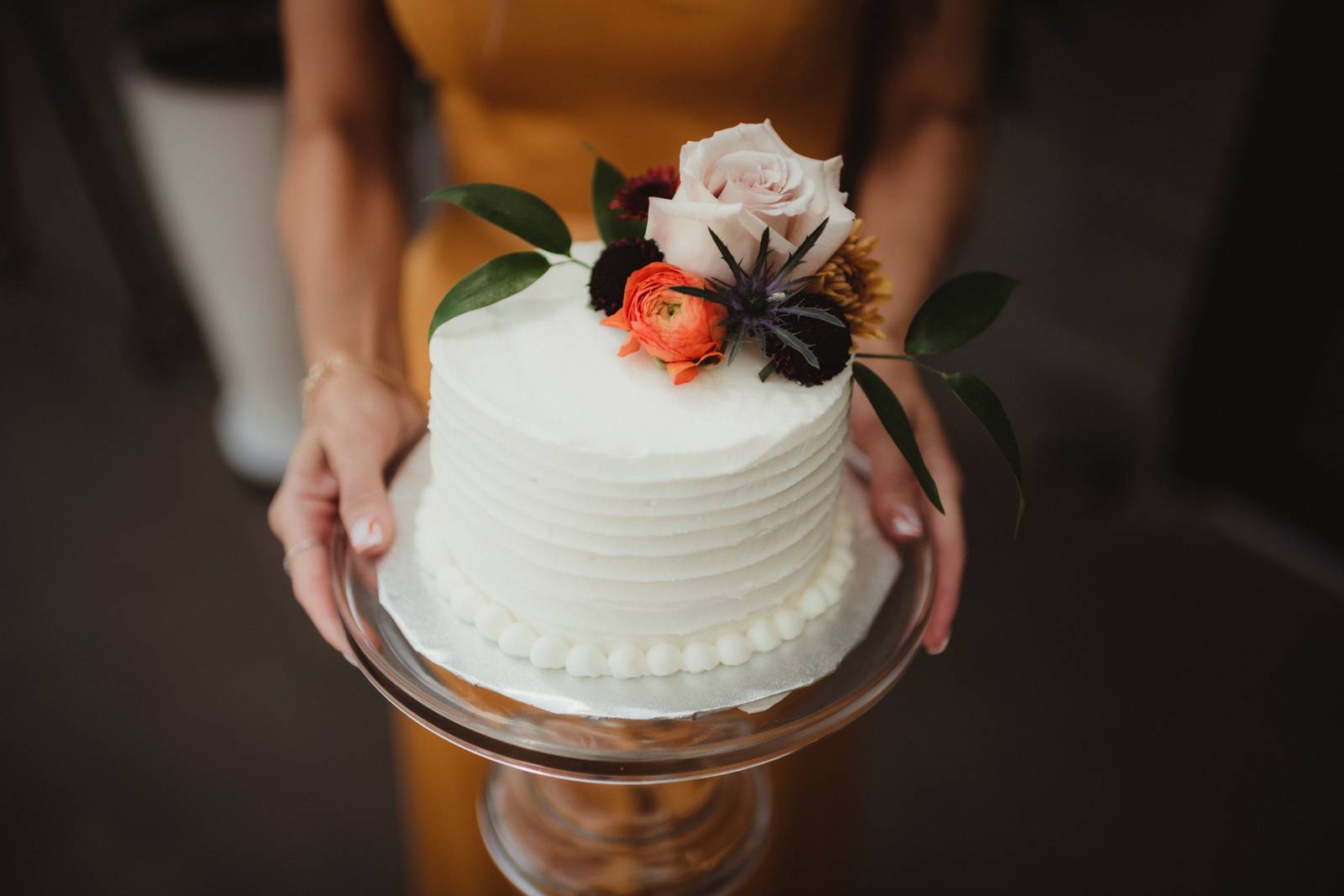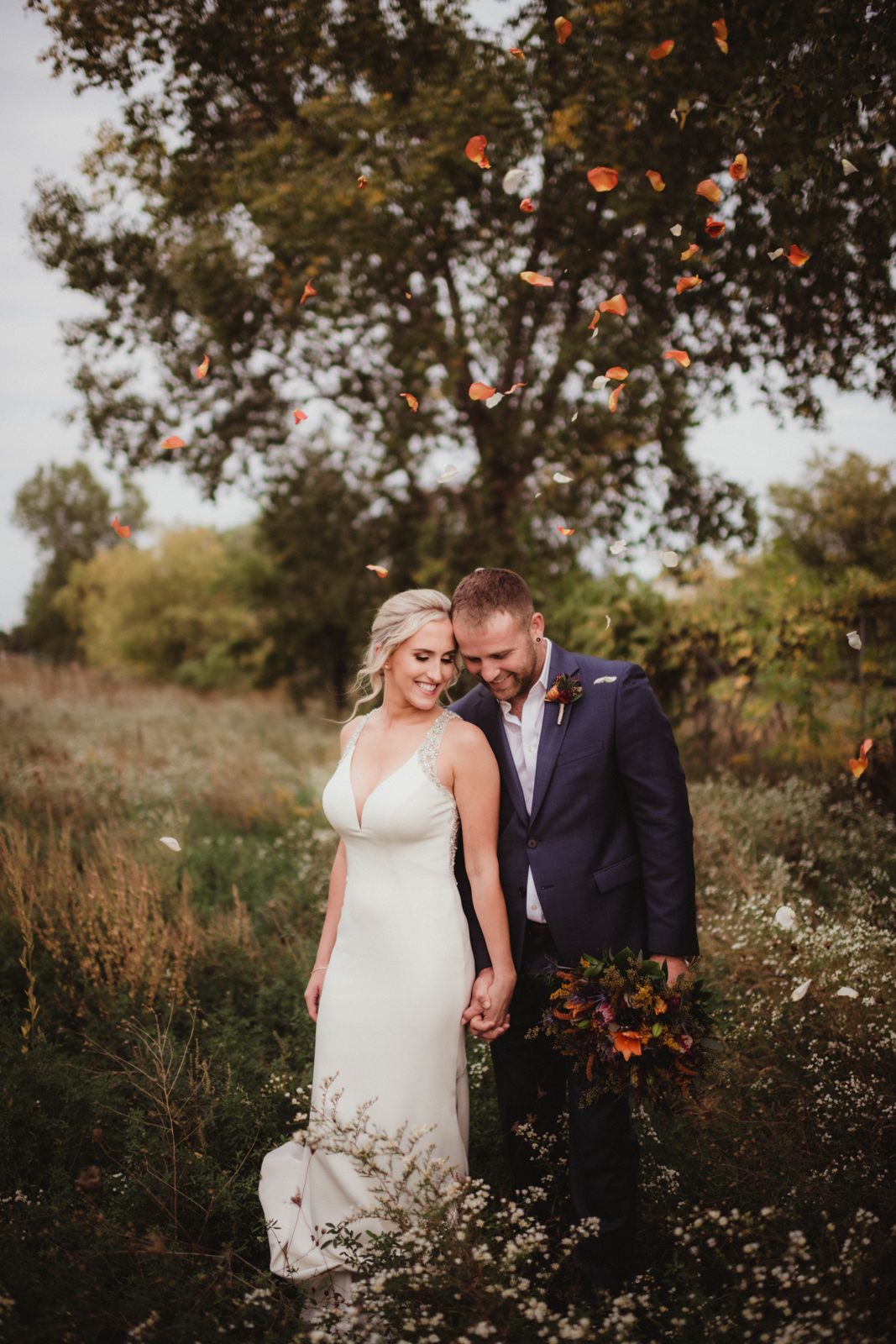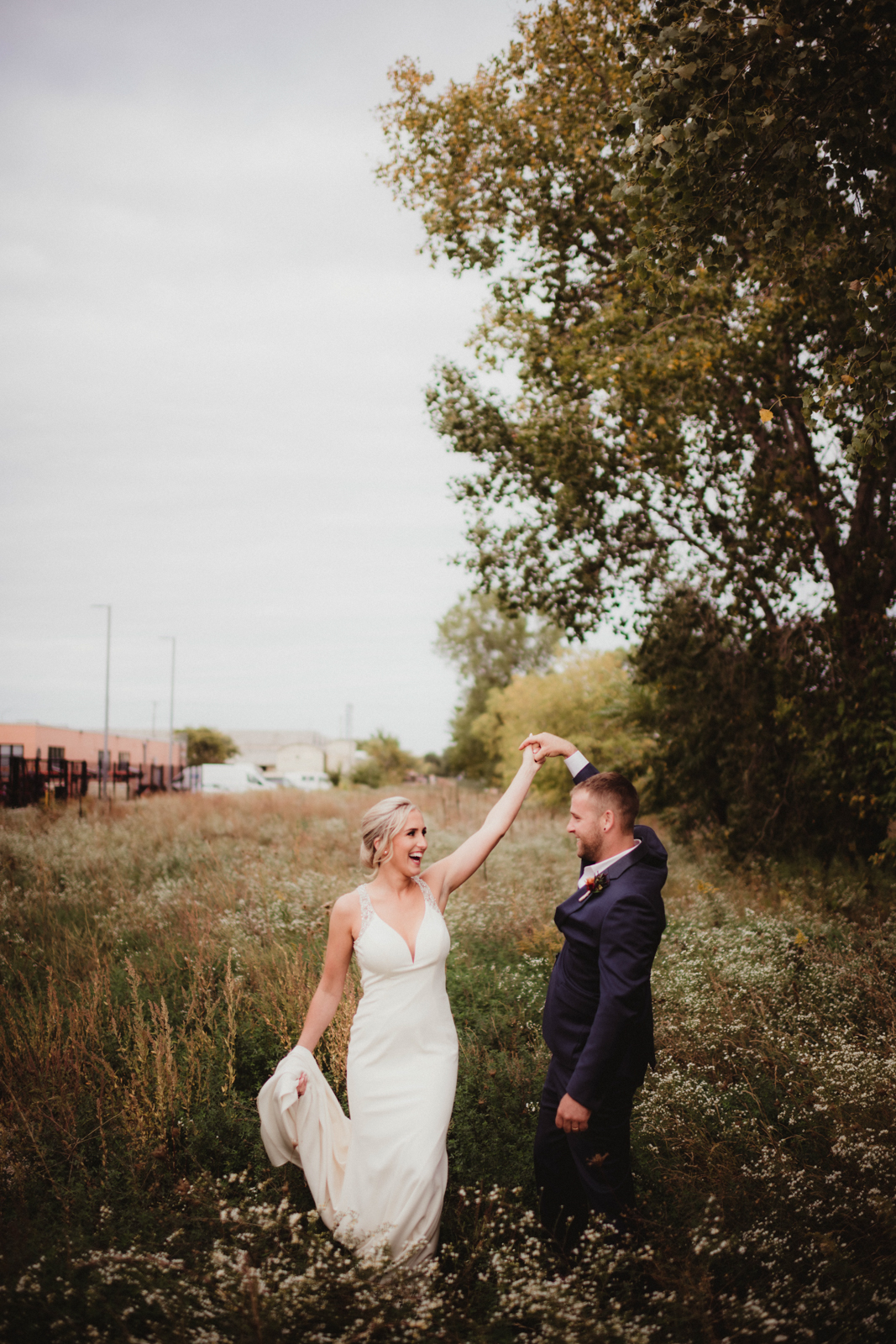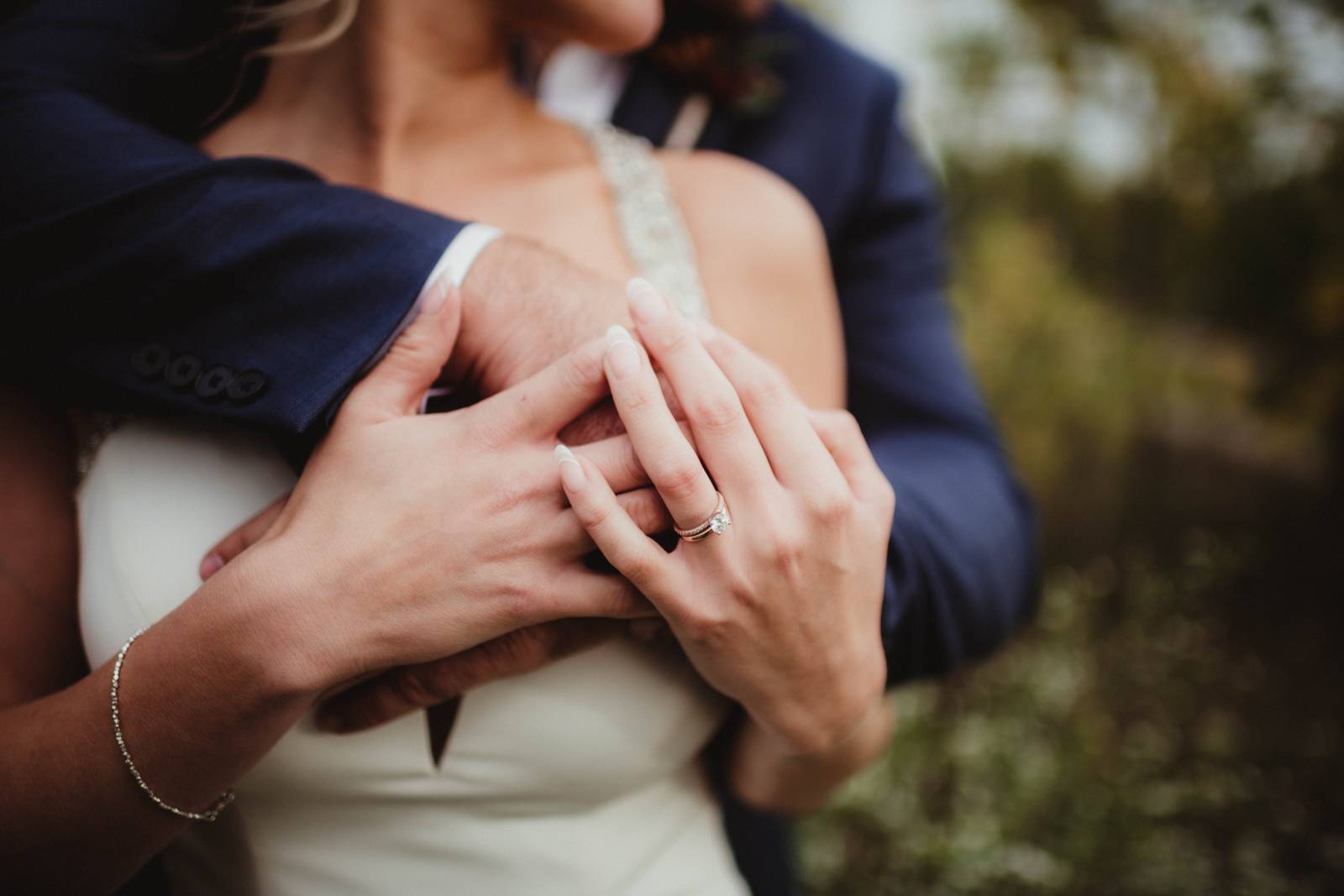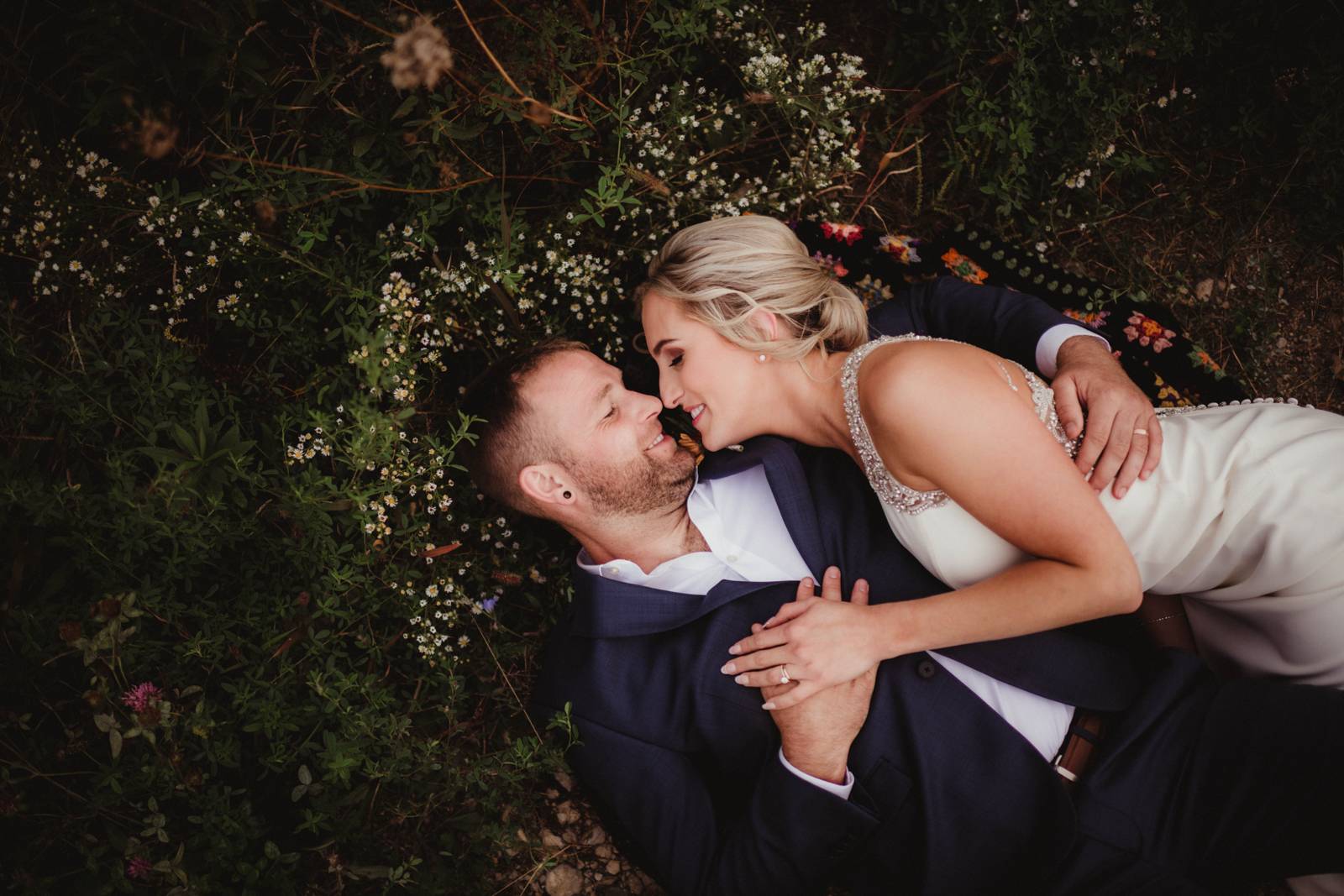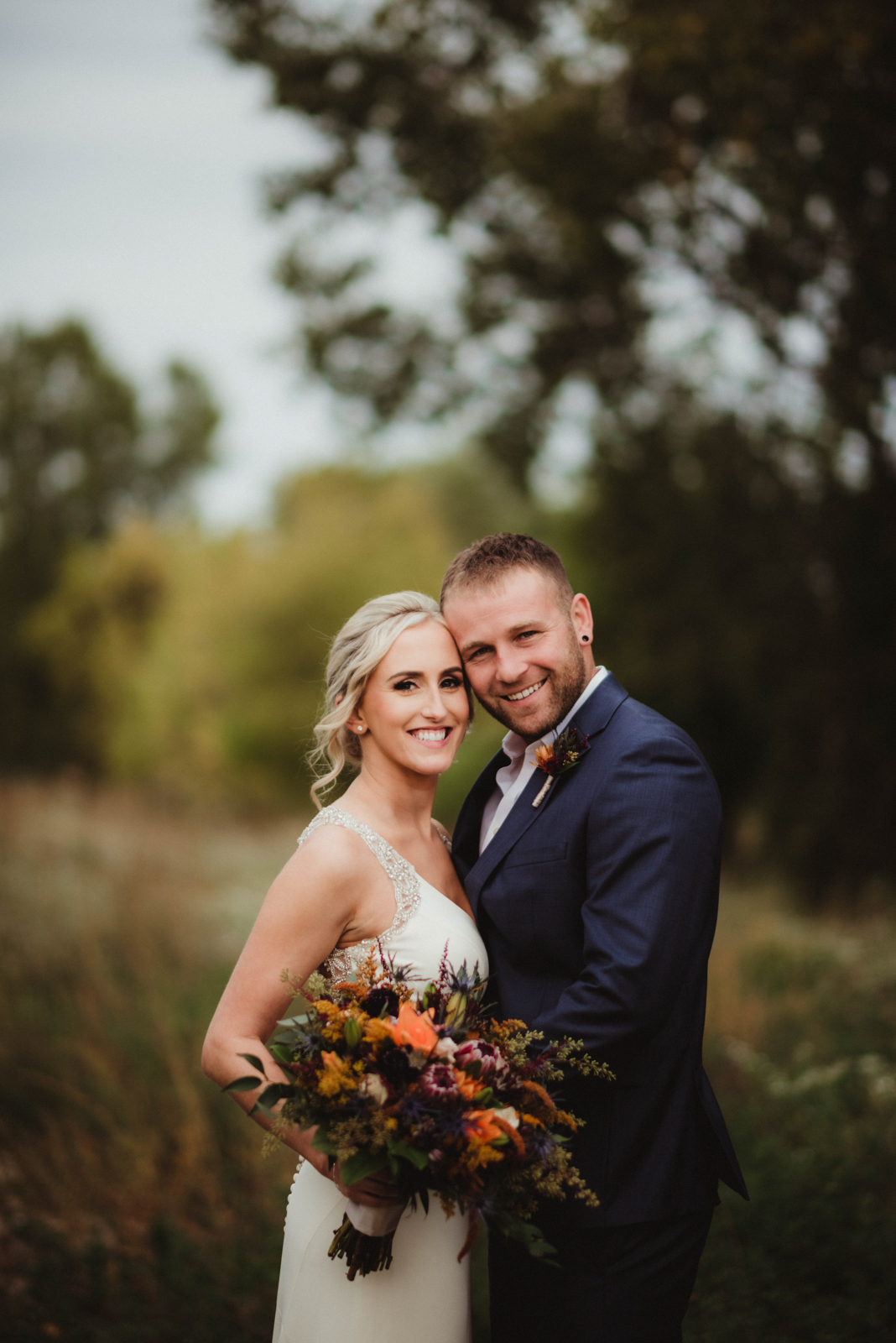 TELL US ABOUT YOUR HONEYMOON PLANS: We decided on a minimoon right after the wedding due to Covid, but planning to go somewhere warm with a charter fishing day and some cocktails by the beach.
WHAT DOES LIFE LOOK LIKE AFTER THE WEDDING? Same as usual - keeping our schedules busy with work, doing projects around our new home, and spending time with our doggos, friends, and family!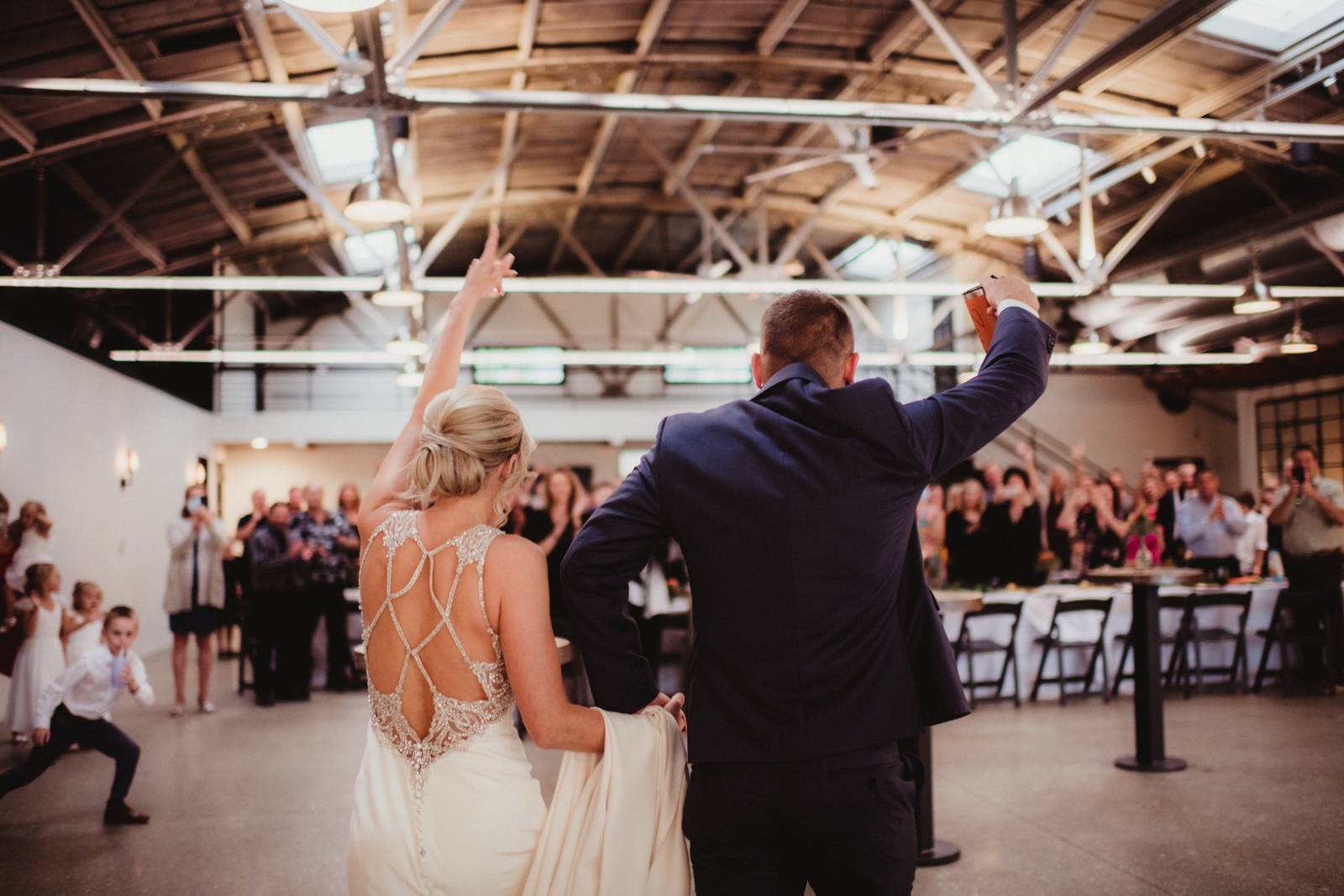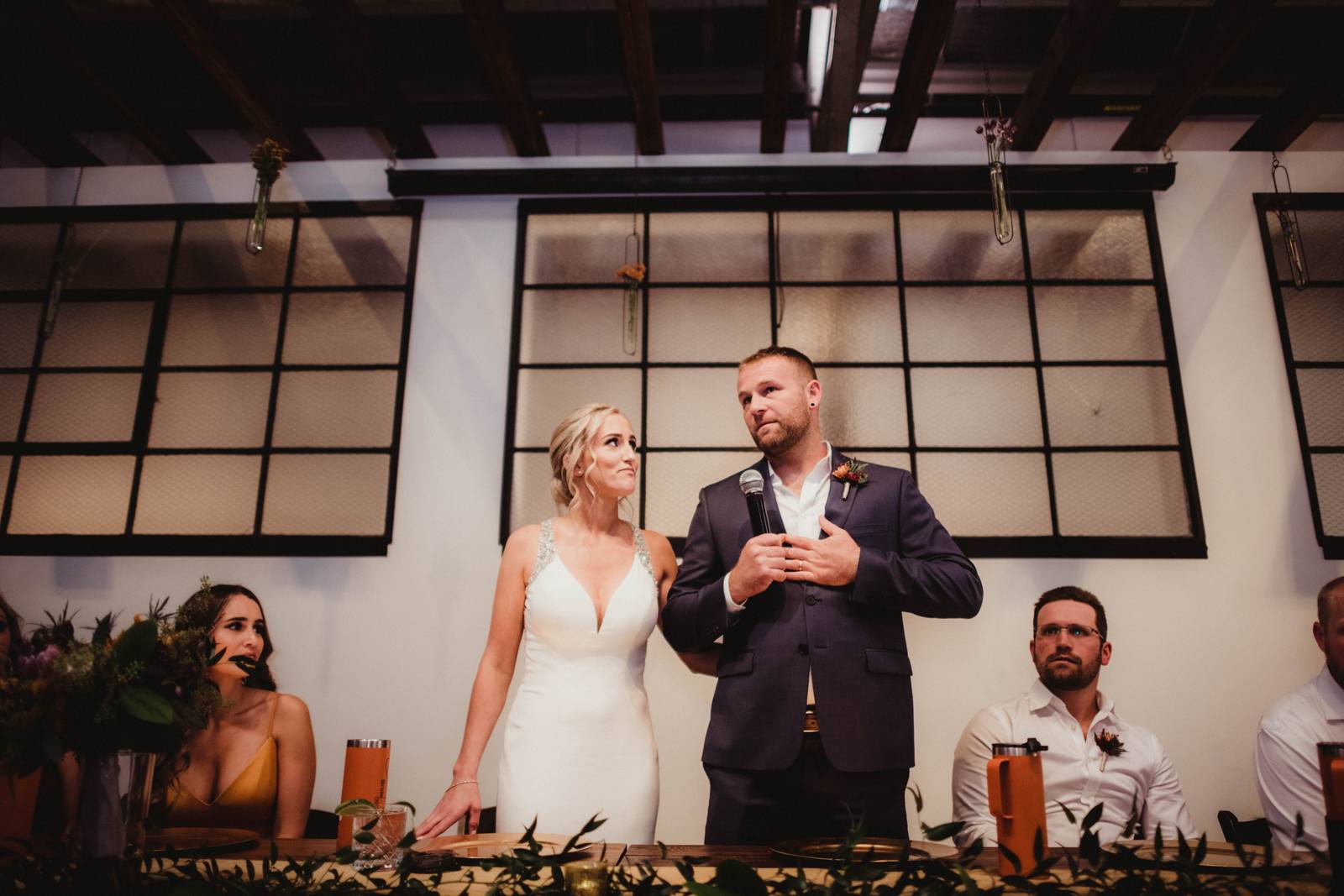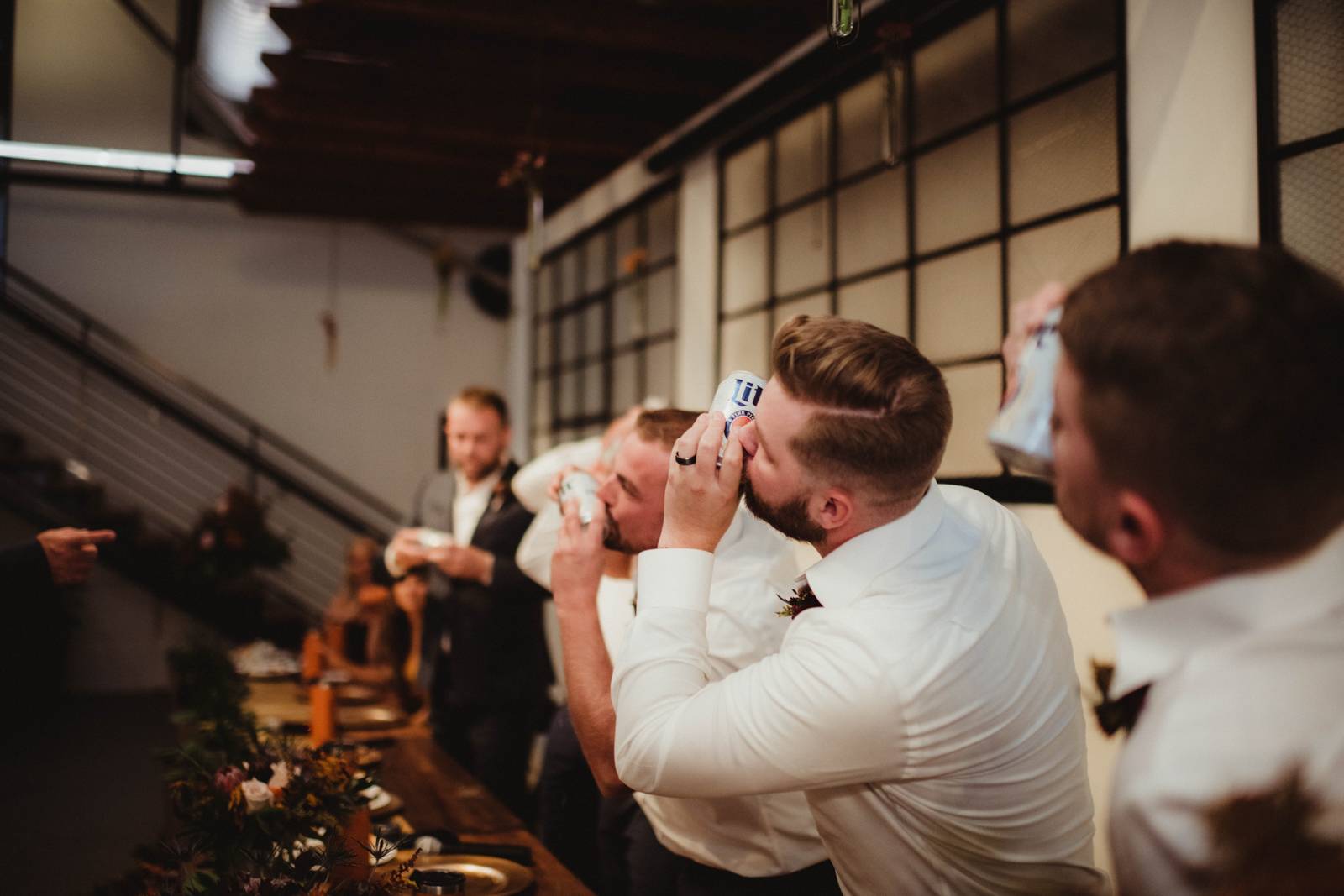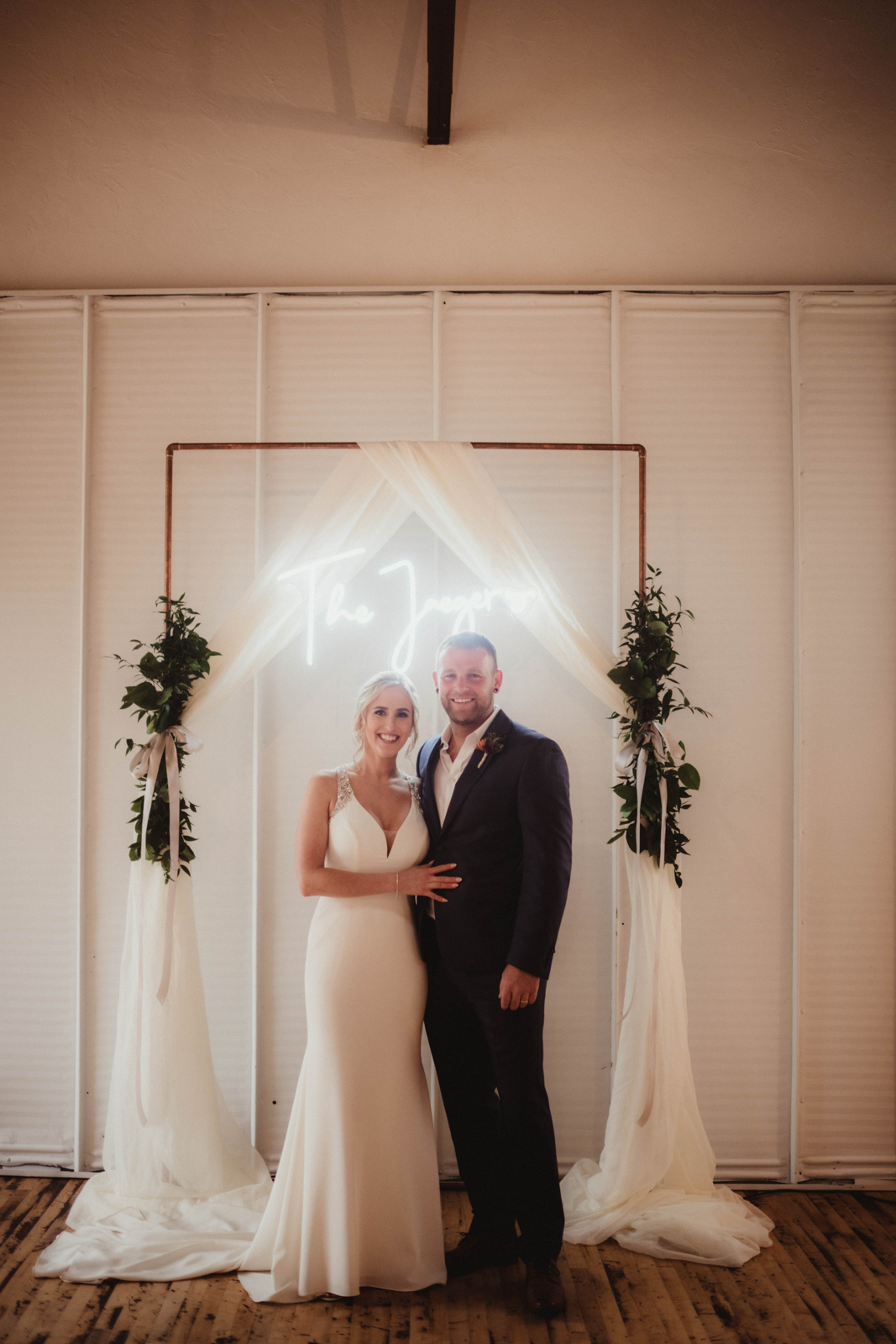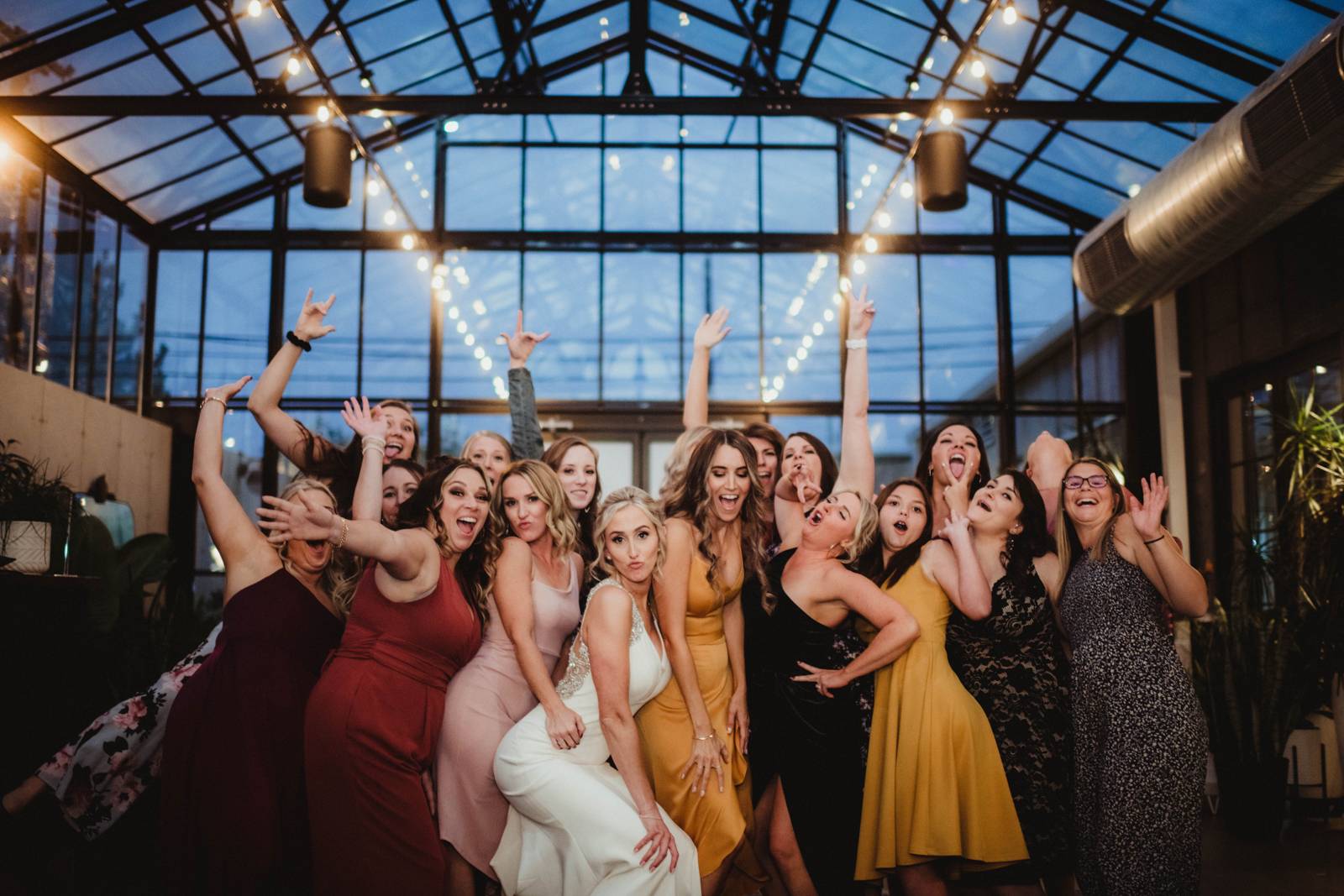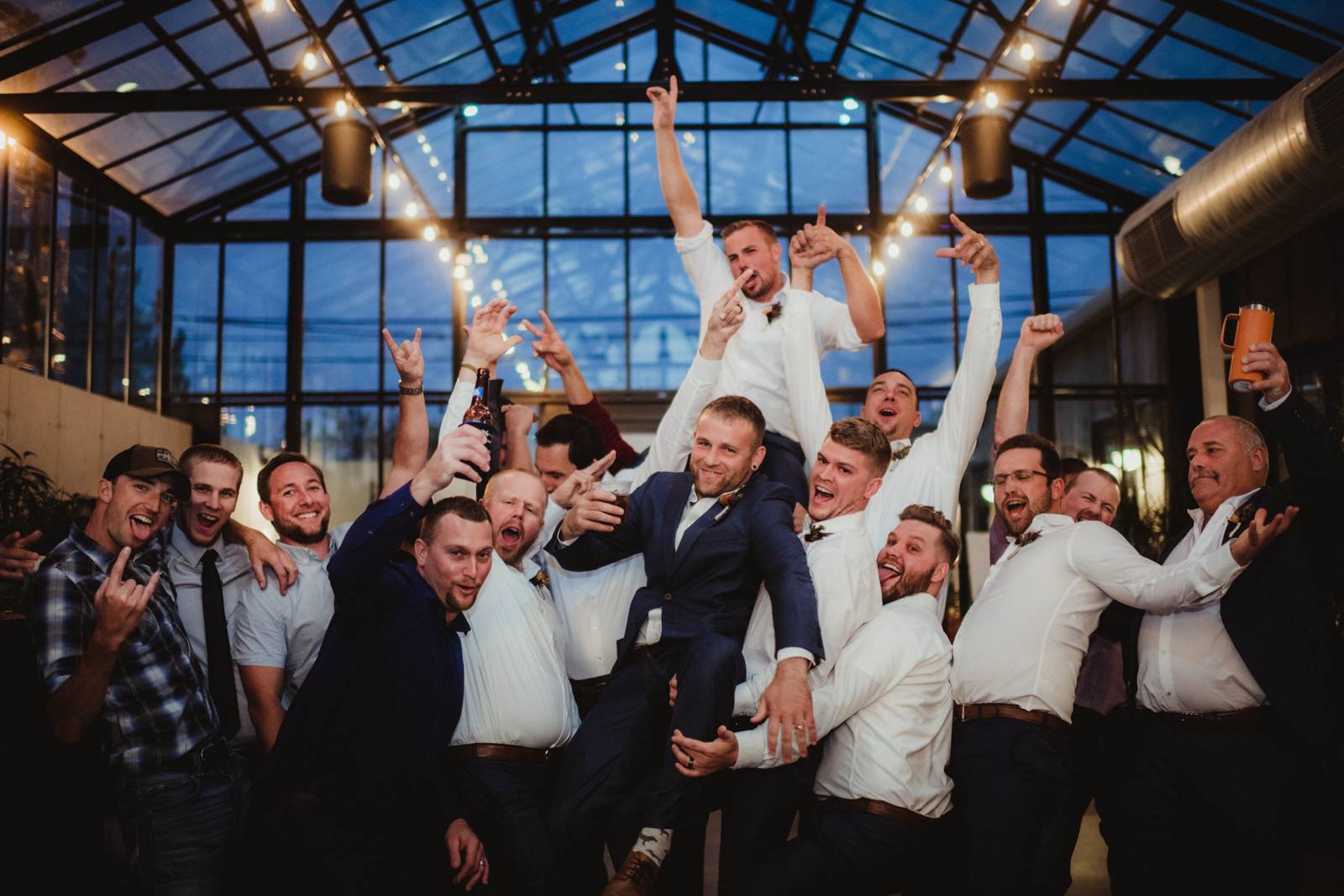 ANY WEDDING PLANNING REGRETS OR SOMETHING YOU WOULD DO DIFFERENTLY? Not at all! We planned our day specifically to what we wanted and honestly loved every second of the day.
IS THERE ANY ADVICE YOU'D GIVE TO OTHER COUPLES PLANNING THEIR WEDDING? In the end, this is YOUR day. Do what your heart wants to do, and remember, this is about family and friends coming to celebrate YOU, so keep it about you!